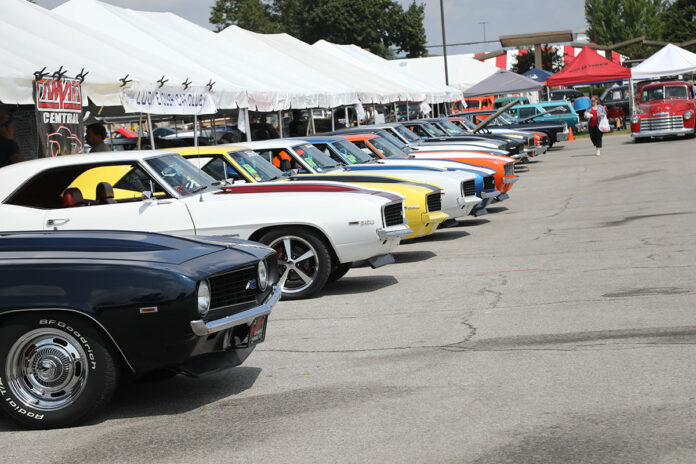 The 52nd Annual NSRA Street Rod Nationals
By Nick Licata – Photography by the Author
On its 27th trip to Louisville, the 52nd NSRA Street Rod Nationals went off without a hitch, considering the minor obstacles associated with the pandemic, which had no effect on the longstanding hot rod tradition. Considered the "grandaddy" of all hot rod events, "The Nats" remains king of the car shows. They show up by the thousands and just about every brand of hot rod and muscle car made it to the yearly extravaganza held at the Kentucky Exposition Center. And for us Chevy enthusiasts, there was a wealth of Bowtie muscle–classic Camaros, Novas, Chevelles, Corvettes, Tri-Fives, and big cars were all representing in huge numbers throughout the 1.2 million square feet showgrounds. Yep, the Street Rod Nationals is way more than just street rods–it's a high-octane-fuel-burning hot rod and muscle car attraction and one we look forward to every year.
As usual with the Street Rod Nationals, there were plenty of highlights. This year we were especially excited to experience the inaugural Cacklefest in person, which featured some cool vintage dragsters and coupes. Witnessing Randy Walls' ground-pounding Super Nova vintage Funny Car burn some nitro and wake up the Kentucky Exposition Center was most impressive. Another surprise was seeing the Doug's Headers Corvair Funny Car contribute in the Cacklefest, complete with period-correct weed-burner headers making the car's presence known from afar. The sound and smell of these cars on upwards of 90 percent nitro brought us back to the golden era of drag racing. For those too young to have been around these cars back in the day they got a taste of what it was like.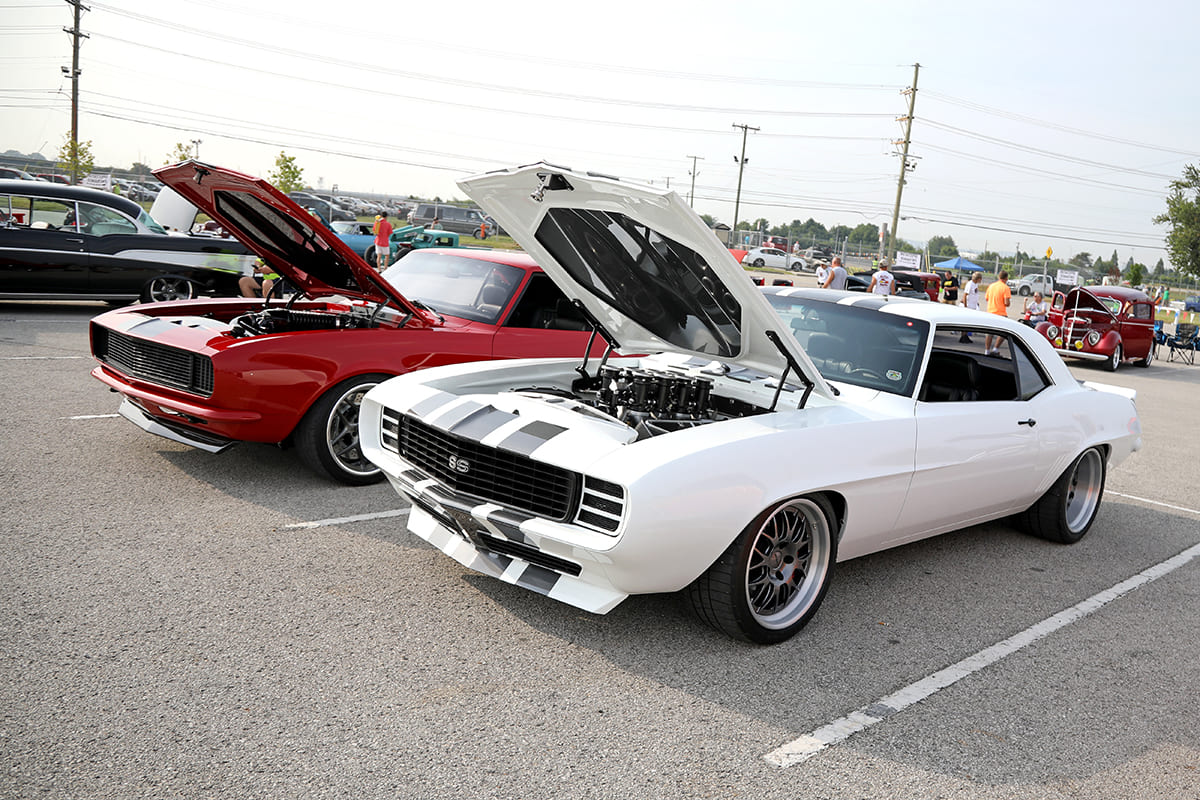 The Classic Instruments Pros Pick area featured some of the best hot rods chosen from previous 2020 and 2021 NSRA events and also included a number of cars selected from this event. It was a high-quality gathering of some of the best muscle cars and hot rods in America. As usual, there was plenty of Chevy goodness to admire, and in the end it was the '50 Suburban built by Love Kustoms out of Burkeville, Virginia, that took home the Pros Pick of the Year award.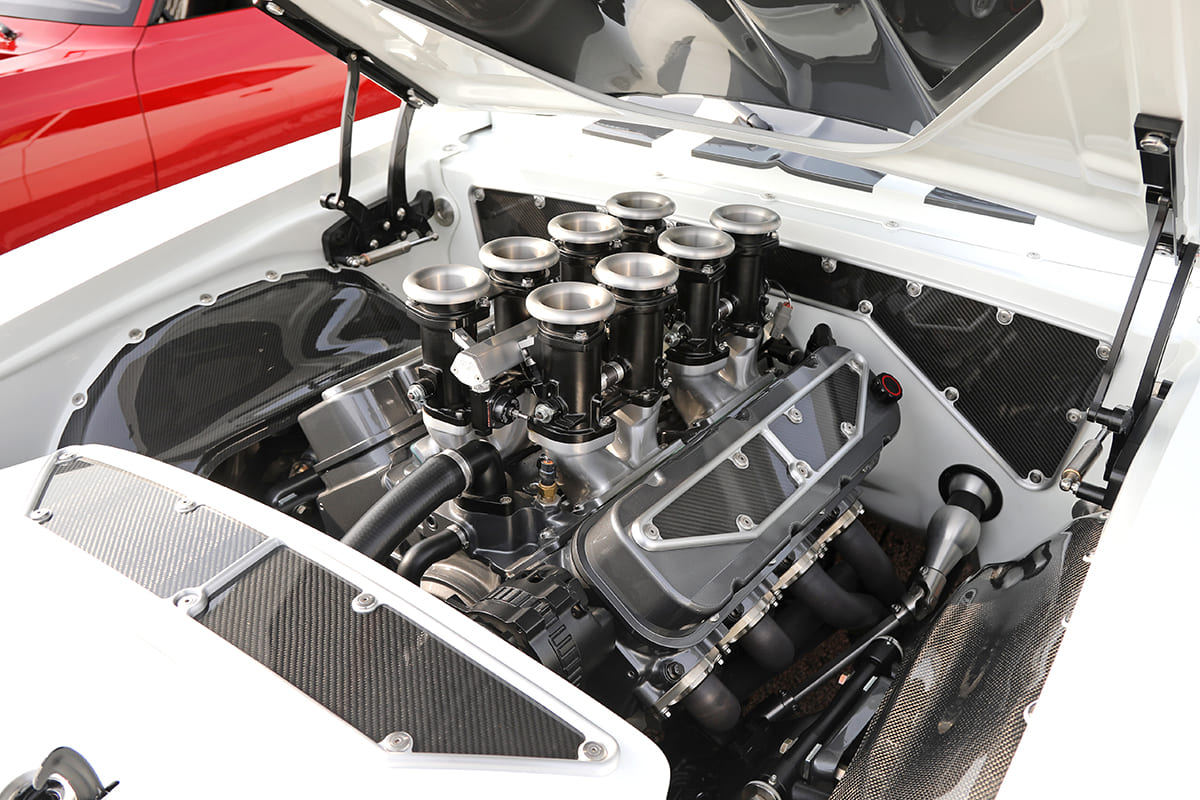 The high-end rides continued throughout the South Wing lobby of the Kentucky Exposition Center building, as the Builder's Showcase display recognized the elite professional builders in the hobby. It's a great opportunity to get a close-up look at the quality craftsmanship that goes into these amazing hot rods and muscle cars.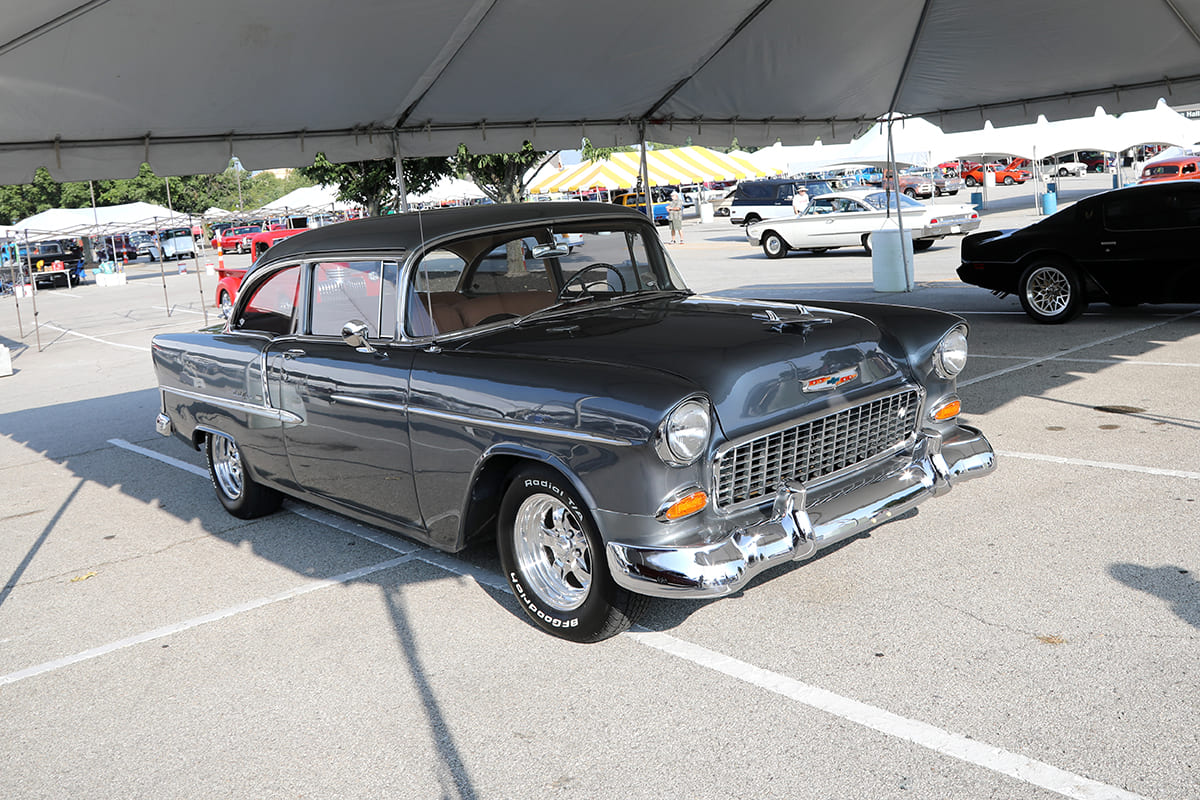 For those looking to pick up some rare and hard-to-find bits, the large swap meet area had everything from vintage bicycles and motorcycles to vintage tin ready to be taken to a good home as a long-term restoration project. To help make that or any project come to fruition, there were hundreds of vendors on the grounds carrying everything needed to build a car just the way you had envisioned.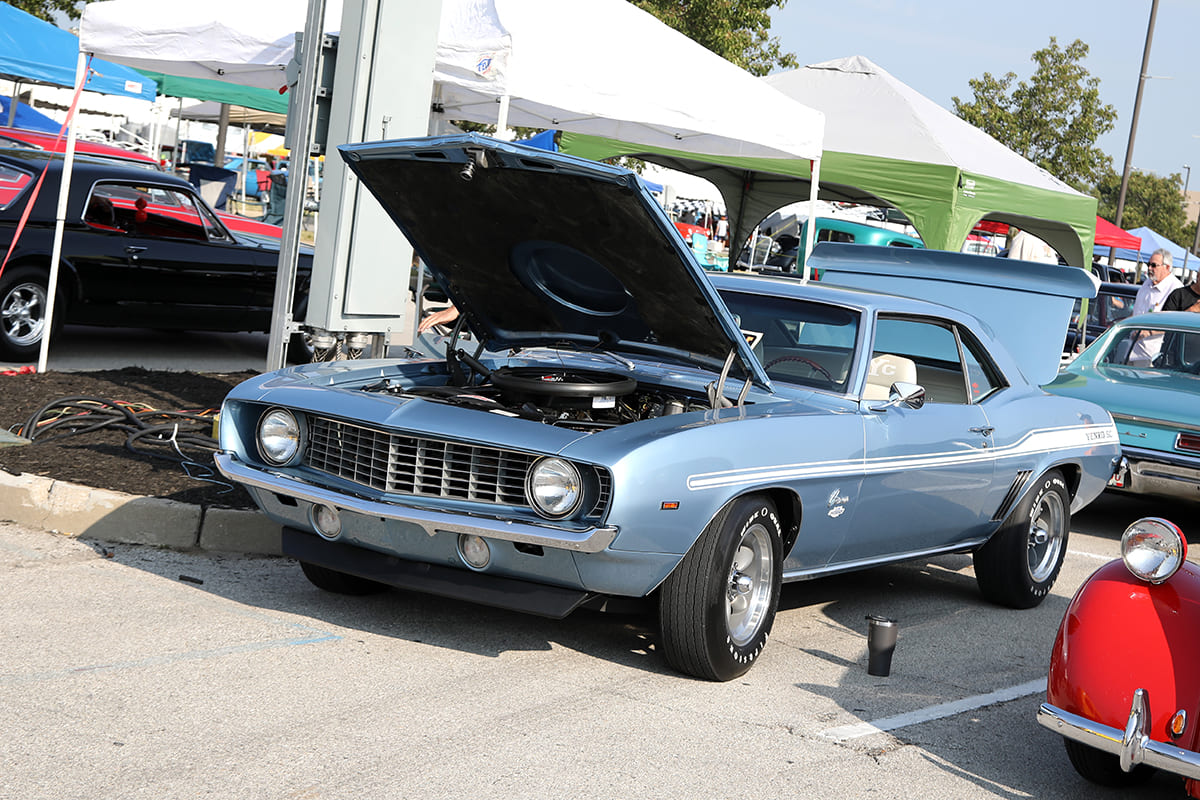 The 2021 NSRA Street Rod Nationals was the place to be for local hot rodders as well as those driving in from neighboring states, those who made the trek from miles away, and even those who came from other countries. It truly is a worldwide attraction.
We are still soaking it all in, as with having so much to see, it takes a good amount of time to process all the great Chevy muscle we took in and to let the sweet smell of nitro slowly dissipate from our clothes.