By Nick Licata
Injection Base
The Hilborn RAW "Race-And-Win" Injector is the classic racing unit for the standard Gen 1 small-block Chevy. These base intake manifolds fit small-block Chevy engines with '55-86 262-400 or '87-91 L98 Corvette-type cylinder heads, providing mounting for both RAW Hilborn mechanical and electronic stack fuel injection. The Hilborn EFI-R injector manifold kits combine the technology of electronic fuel injection with the racing-born performance and aggressive looks of individual-runner engine induction.
For more information, contact Holley by calling (866) 464-6553 or visit holley.com.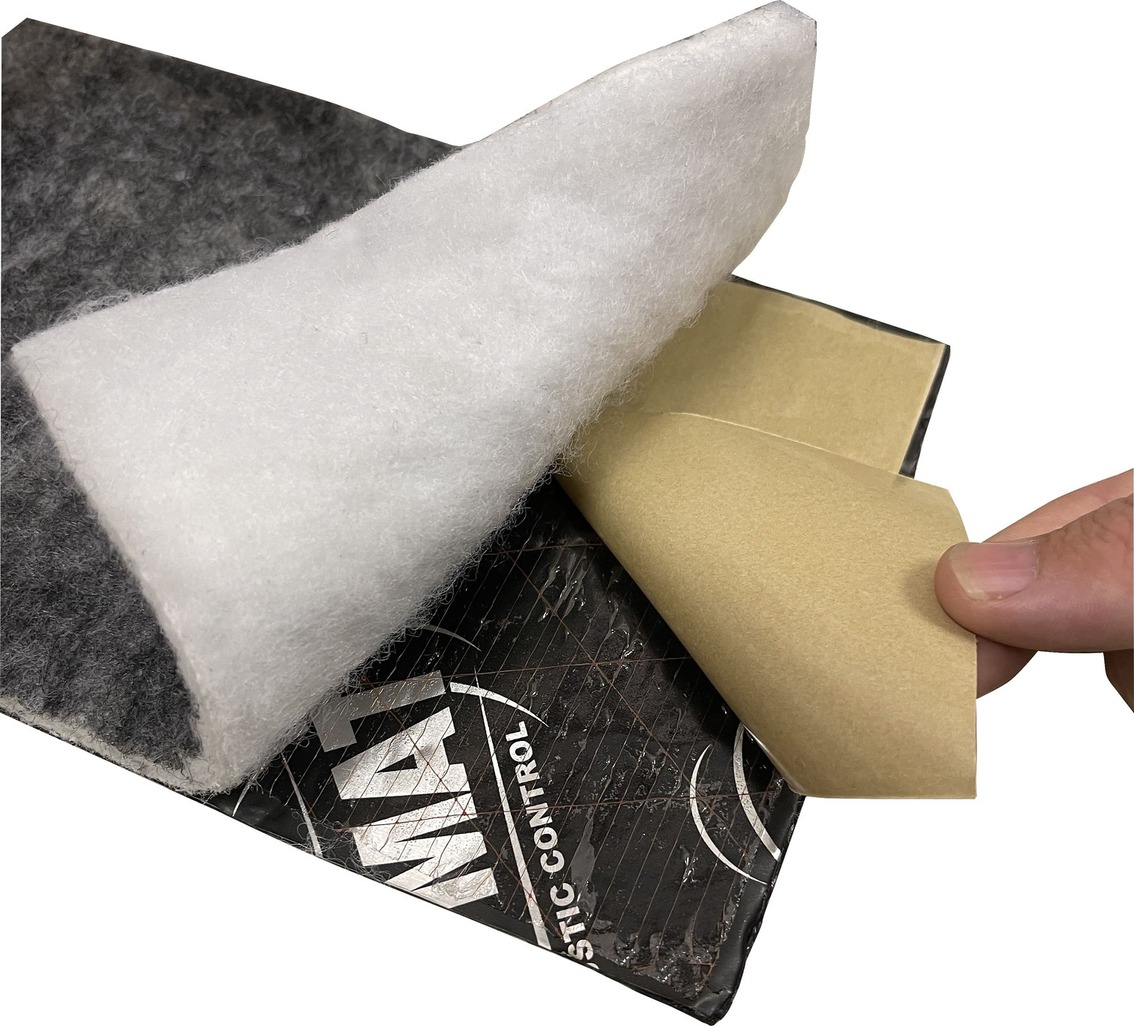 Two-Side Tacking
Design Engineering's (DEI) Adhesive Transfer Tape is a very aggressive, pressure-sensitive, double-sided tape designed to bond substrates while maintaining a high tack level. Use it to attach heat and sound barrier materials without the need for a spray adhesive. Available in single- or dual-roll packs, the tape measures 3 inches wide and comes in 32-foot lengths. Providing a high-strength, long-term bond, it can be used for scrim reinforcement, as it resists water, condensation, and aging. It is temperature-resistant from -22 to 248 degrees F.
For more information, contact DEI by calling (800) 264-9472 or visit designengineering.com.
High-Lift LS Springs
High-lift camshafts for LS engines are more the norm than the exception these days. Cams rated around 0.600 to 0.625 inches of valve lift are all over the place. You'll need a good set of valvesprings to run one of those cams. Summit Racing Pro LS High-Lift Valve Springs are an inexpensive way to extend the engine's operating range by around 1,000 rpm. The springs are a drop-in replacement for factory springs and come in sets of 16.
For more information, contact Summit Racing by calling (800) 230-3030 or visit summitracing.com.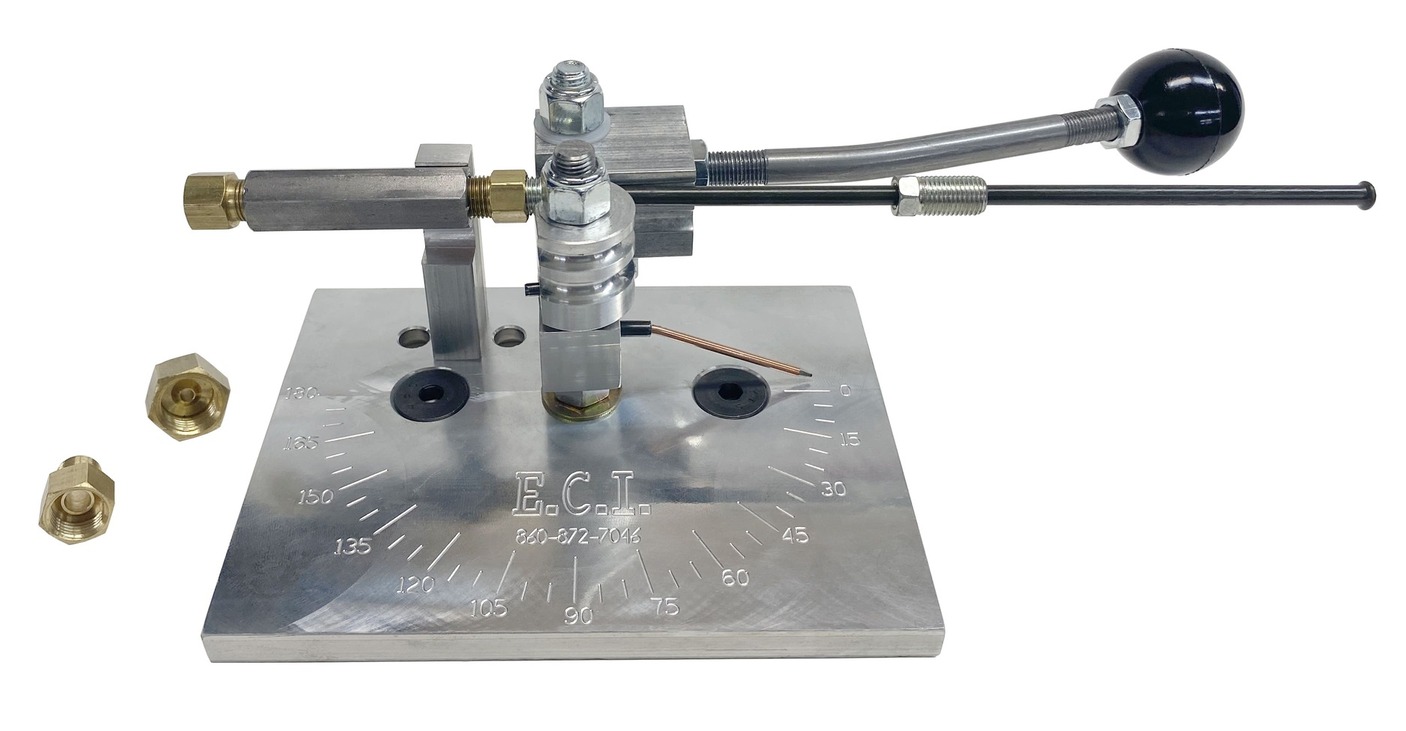 Tube Bender
ECI offers the most versatile tubing benders available for the hobbyist, chassis fabricators, prototyping, and short-run production applications. Their 4 in 1 tubing bender is capable of bending 3/16-, ¼-, 5/16-, and 3/8-inch tubing up to 180 degrees at a 1-inch centerline radius. The 2 in 1 tubing bender handles 3/16- and ¼-inch tubing and bends 180 degrees at an amazing 5/8-inch centerline radius.
For more information, contact Engineered Components by calling (860) 872-7046 or visit ecihotrodbrakes.com.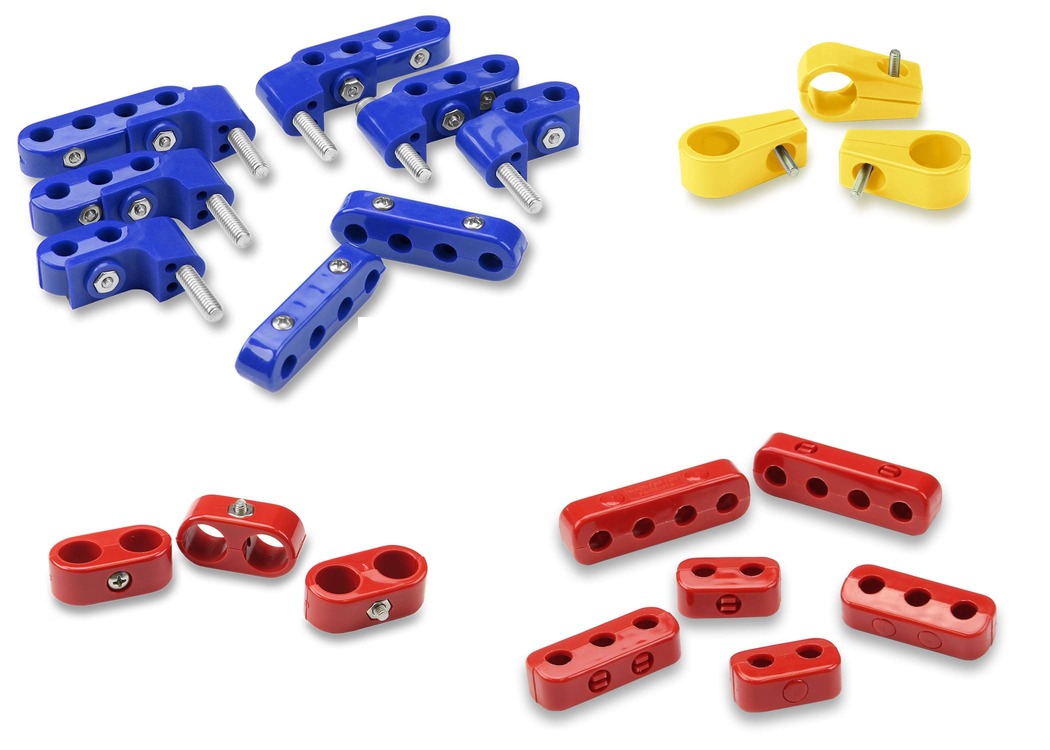 Wire Management
Lokar Performance Products is proud to announce the acquisition of the assets of Made-4-You Products (M4YP), a leader in the automotive aftermarket industry since 1985. M4YP's product line consists of injection-molded line clamps, plug wire separators, and related wire and tube management products. Molded from nylon, these clamps and related parts will not fade, stain, or discolor and are impervious to automotive fluids.
For more information, contact Lokar Performance Products by calling (877) 469-7440 or visit lokar.com.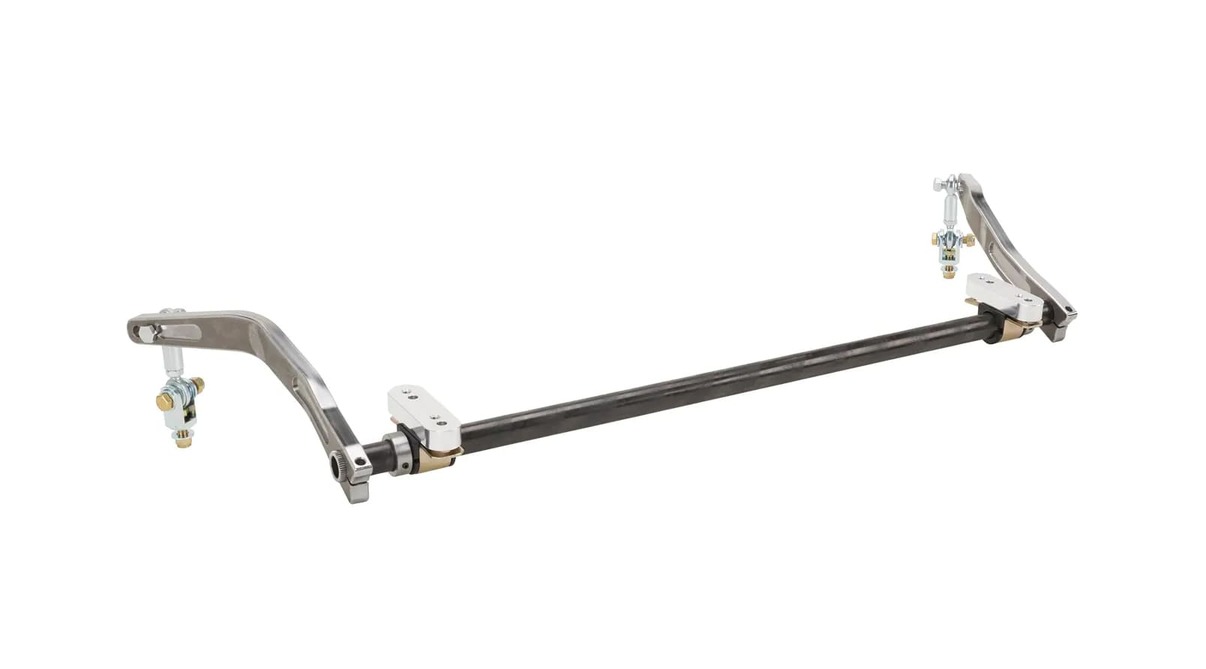 Splined Sway Bar
Speedway Motors' second-gen F-body front sway bar kit features a 38.6-inch long 4130 chromoly steel splined antiroll bar that is 1.25 inches in outside diameter. Used with 0.188-inch wall hollow tubing to provide plenty of strength with reduced weight compared to a solid front sway bar, the sway bar kit arms are 11.75 inches long with two different mounting point options for the front sway bar links to adjust effective rate. A 50-degree bend keeps the arms tucked tight to the chassis for best possible tire clearance.
For more information, contact Speedway Motors by calling (855) 313-9173 or visit speedwaymotors.com/allchevyperformance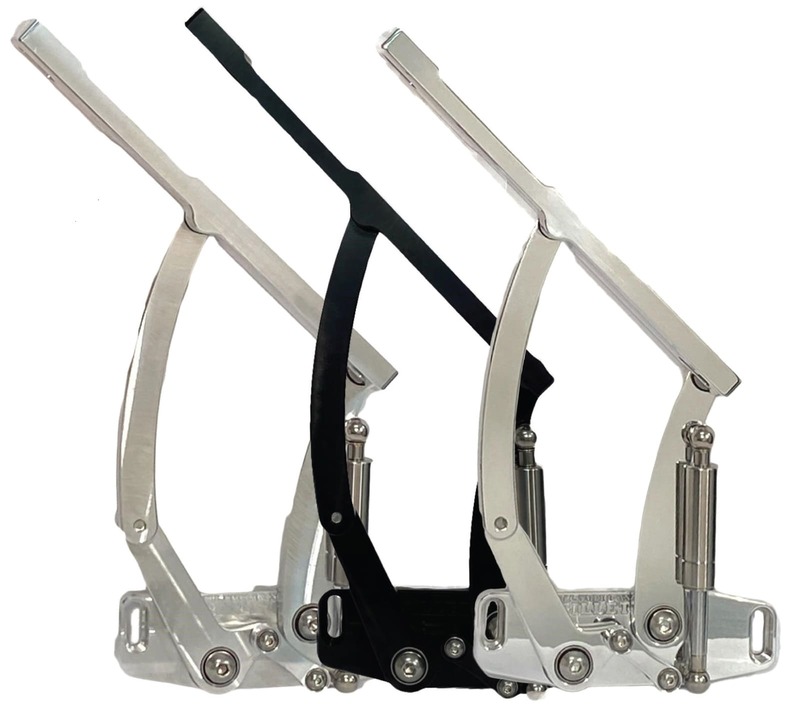 Lifting in Style
All American Billet hinges are a great way to lift your hood in style. They are machined from 6061-T6 aluminum and engineered to operate smoothly. They come with large bearings, stainless steel gas struts, and all stainless steel hardware. The hinges are sold in pairs and come in machined, polished, or black anodized finishes and are available for multiple vintage domestic muscle cars.
For more information, contact All American Billet by calling (844) 245-5381 or visit allamericanbillet.com.
Light Housings
Classic Industries announces new OER reproduction taillamp housings designed for use with '78-81 Chevrolet Camaro models. These housings are manufactured in injection- molded ABS to original factory specifications for a precise fit and an authentic OE appearance. The original housing tabs are prone to break off and the original housings simply disintegrate or can fall apart during disassembly. These authentic reproduction housings are the solution to your taillamp housing problem.
For more information, contact Classic Industries by calling (888) 816-2897 or visit classicindustries.com.
Short Throw Shifter
Bowler Performance Transmissions announces the release of their new Night Stick short throw shifter for the TREMEC Magnum F six-speeds. The new shifter creates a 35 percent reduction in shift throw length for a crisp and quick shift with very little effort. The new Night Stick short throw combines a ball and socket shift stub with a Bowler Performance–designed base plate that eliminates any possible oil leakage around the shift stub socket. This new design utilizes a wave ring with snap-ring retention to keep constant pressure on the ball socket enclosure for a smooth shift feel with no rattles.
For more information, contact Bowler Transmissions by calling (618) 943-4856 or visit bowlertransmissions.com.

Slim Louver Panel
Vintage Air's all-new Under Dash Slimline Universal Louver Panel with Brushed Aluminum Trim Kit includes a two-piece louver panel, all four louvers, and 2.5-inch hose adaptors. This kit provides customizers and restorers alike a stylish option to add A/C vents without cutting into the original dash. The louver panel comes with brushed aluminum trim to handsomely blend in with the interior designs of countless classics and can be painted to match the dash and interior. Engineered for installation on any vehicle with a flat underdash area, the kit includes four louvers with 2.5-inch hose adaptors to easily pair with Gen IV or Gen II evaporator systems.
For more information, contact Vintage Air by calling (800) 733-5206 or visit vintageair.com.
Street/Strip Clutch
This Holley Clutch Installation Kit includes all the hardware and components needed for a complete clutch install on a six-bolt crankshaft GM LS engine using a T56 transmission. A 12-inch organic disc with a six-spring helix-sprung hub provides superior grip needed for the strip, while the matched diaphragm-style pressure plate provides a pedal feel comfortable enough for the street. This provides 30 percent more clamping pressure transmitted through a billet steel flywheel.
For more information, contact Holley by calling (886) 464-6553 or visit holly.com.
POA Valve Update Kit
Old Air Products introduces their new Deluxe POA Valve Update Kit. This unique kit maintains an original appearance with a custom-machined billet aluminum assembly to replace the original valve that will connect to the original oil bleed line and equalizer tube from the expansion valve. The kit includes 134a and R12 service ports, preset thermostat, and wire harness to convert the factory A/C unit to cycling clutch-type system. Fits many '65-73 GM vehicle applications.
For more information contact Old Air Products by calling (817) 531-2665 or visit oldairproducts.com.