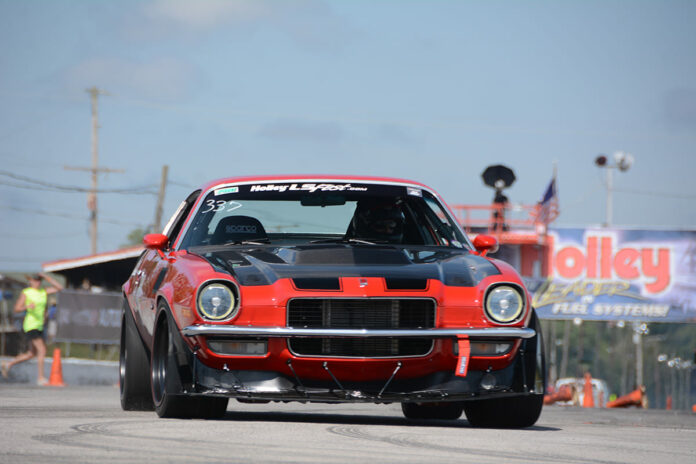 By Tommy Lee Byrd   –   Photography by the Author
With event cancellations and postponements killing any of the remaining buzz that 2020 had to offer, we were refreshed to see that the folks at Holley were able to reach an agreement with the local and state government to host the LS Fest. The event, now in its 11th year, is the mecca for all things LS powered and is one of the largest events of the year for the car-crazy town of Bowling Green, Kentucky. Holley LS Fest has grown every year, with more and more participation from around the world. You'll see hundreds of factory-equipped, LS-powered cars, and just as many LS-swapped cars, ranging from early Camaros to off-the-wall stuff. The action is always intense and the weather is always unpredictable, so it feels like a new experience every year with fresh builds, new competitions, and crazy action.
In this gallery, we're bringing you action from the autocross course. At Holley LS Fest, participants run at multiple autocross courses. First is a course at Beech Bend Raceway Park, which is home base for the entire event. Then, there is a completely separate autocross course at the National Corvette Museum (NCM) Motorsports Park across town. In addition to the NCM autocross, drivers made laps around the beautiful road course. Many of the autocross participants were also part of the Grand Champion Competition, which includes a weekend full of strenuous tasks that blur the lines of autocross and drag racing to crown an overall event champion.
Let's take a look at some of the autocross action at the 2020 Holley LS Fest event, and, just as a bonus, we threw in a couple of photos of drifting that took place on the Beech Bend autocross course after hours.
AUTOCROSS ACTION - Navigating the Cones at Holley LS Fest 2020