By Nick Licata
Head Protection
Safety equipment is the most important thing that you will spend your money on as a racer, but that doesn't mean you have to empty the piggy bank to afford quality equipment. The new Speedway Motors SA2020 Lightweight Racing Helmet is a great example. These helmets come with some impressive features, comply with the new SA2020 standards, and are surprisingly affordable.
For more information, contact Speedway Motors by calling (800) 979-0122 or visit speedwaymotors.com.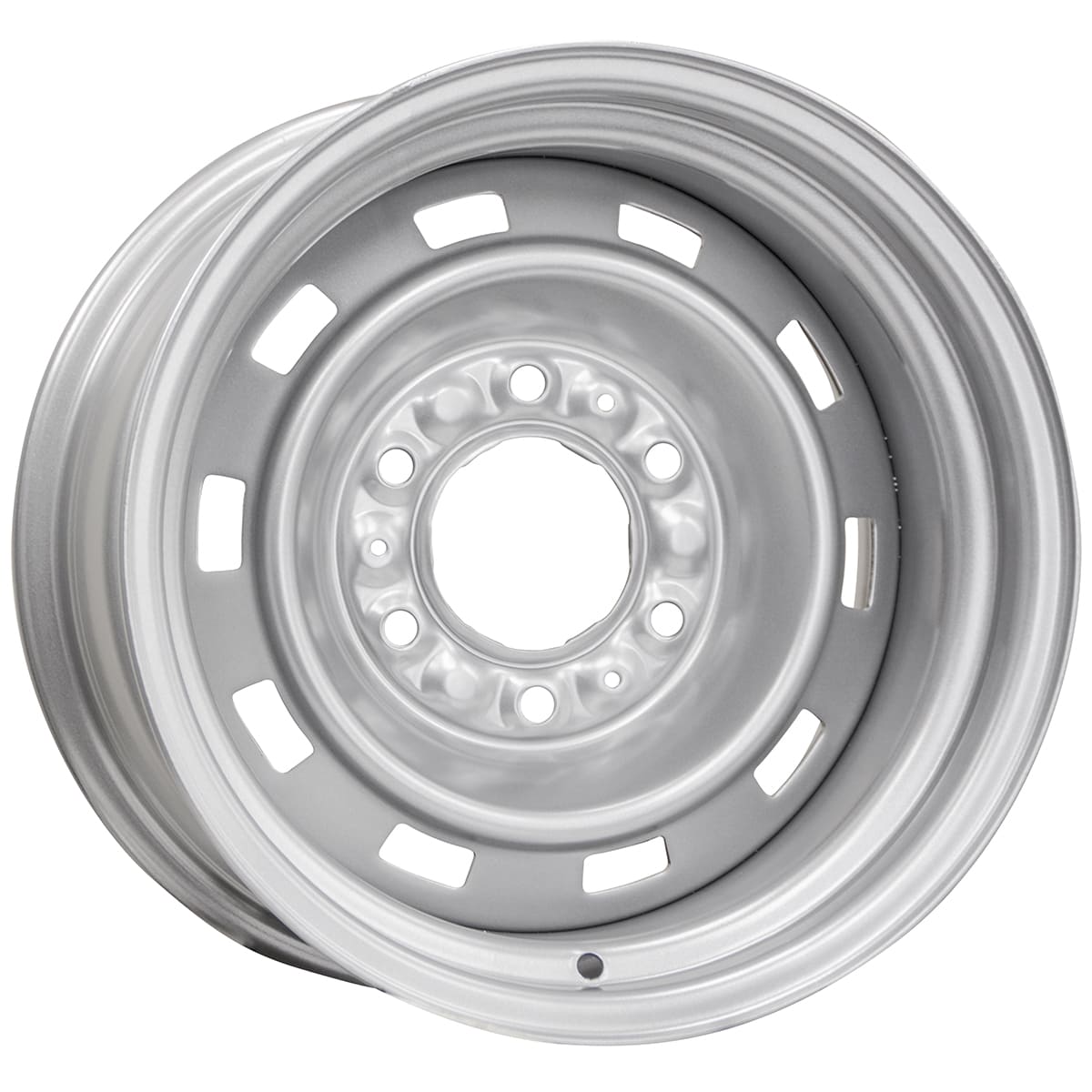 Truck Rallye Wheel
Wheel Vintiques is proud to introduce a newly re-tooled version of a classic truck design: the GM Pickup Rallye. The new 42 Series GM Pickup Rallye product line consists of three sizes, 15×7, 15×8, and 15×10, applied to two center designs, one with a 5×5 bolt pattern that features 16 rectangular windows and one with a 6×5.5 bolt pattern with 10 larger rectangular windows. The five-lug wheel offers direct fitment on any Chevrolet or GMC 1/2-ton, two-wheel drive truck from 1971 to 1998. All Wheel Vintiques wheels are made in the USA.
For more information, contact Wheel Vintiques by calling (800) 959-2100 or visit wheelvintiques.com.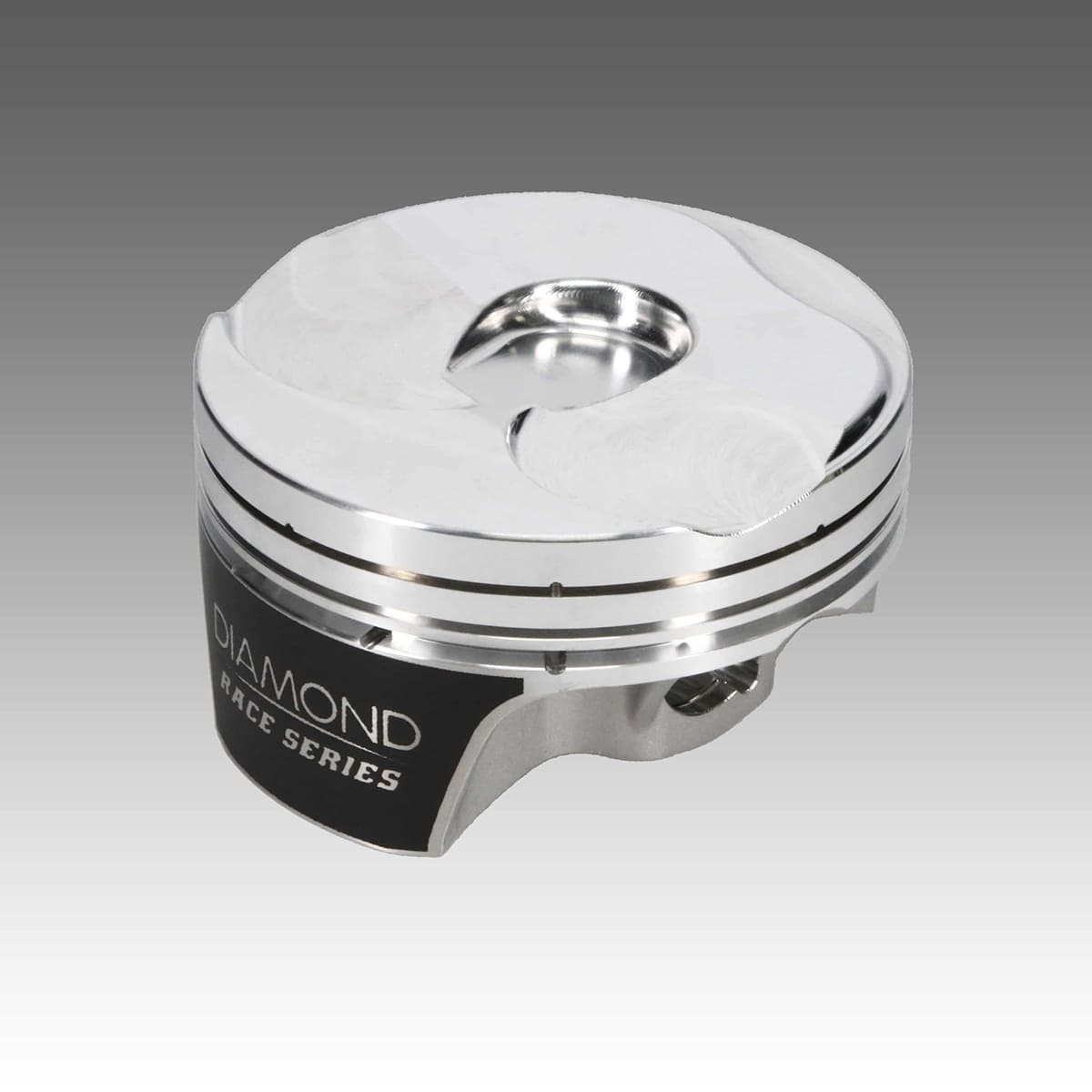 LT2K Pistons
Diamond's highly regarded "2K" series of shelf-stock forged aluminum pistons for robust 2,000hp power adder builds has been expanded to include the LT2K model to complement Chevy Gen V LT1/LT4 cylinder heads. Forged from 2618 aluminum alloy, the LT2K pistons incorporate special inboard webbing to provide additional structural support for turbocharged, supercharged, or nitrous oxide–boosted applications. The crowns are 3-D milled for a perfect finish and the underside machined to remove any unnecessary weight. The pistons feature lateral gas ports to enhance ring sealing and come with a 1.5×1.5×3.0mm Total Seal piston ring package.
For more information, contact Diamond Pistons at (586) 792-6620, or visit diamondracing.net.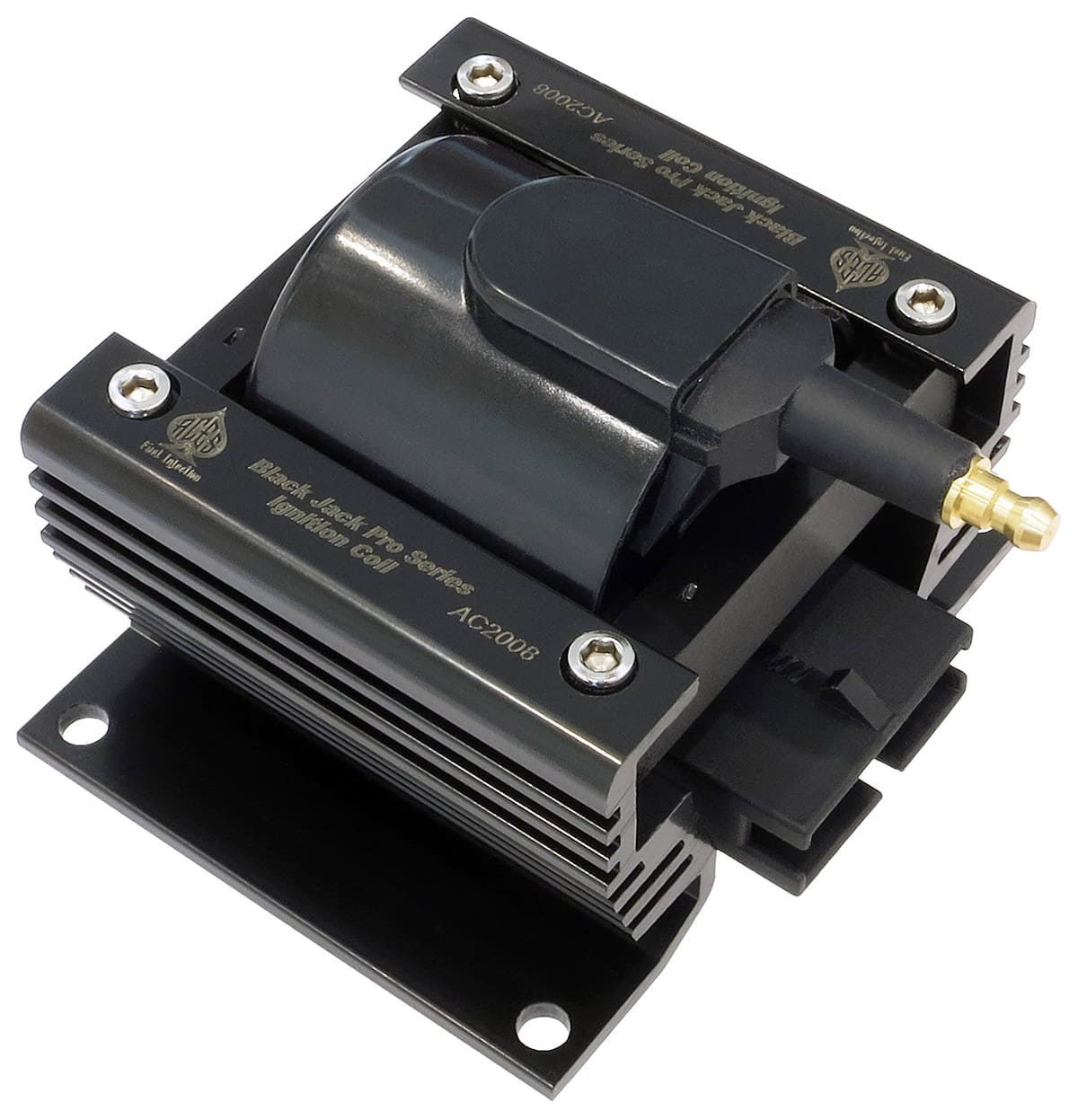 High-Output Coil
Aces Fuel Injection Blackjack Pro Ignition Coil is the perfect complement to the High Roller CDI ignition box and Blackjack Pro Series Distributor. It has a unique design that better dissipates heat and its square shape allows for easy mounting on a firewall or fender. The high-output coil puts out 50,000 V, or about 70 percent more spark energy over most stock applications, giving you a much hotter and larger spark to burn fuel more efficiently and provide smooth acceleration throughout the entire rpm band.
For more information, contact Aces Fuel Injection by calling (909) 244-9490 or visit acesfuelinjection.com.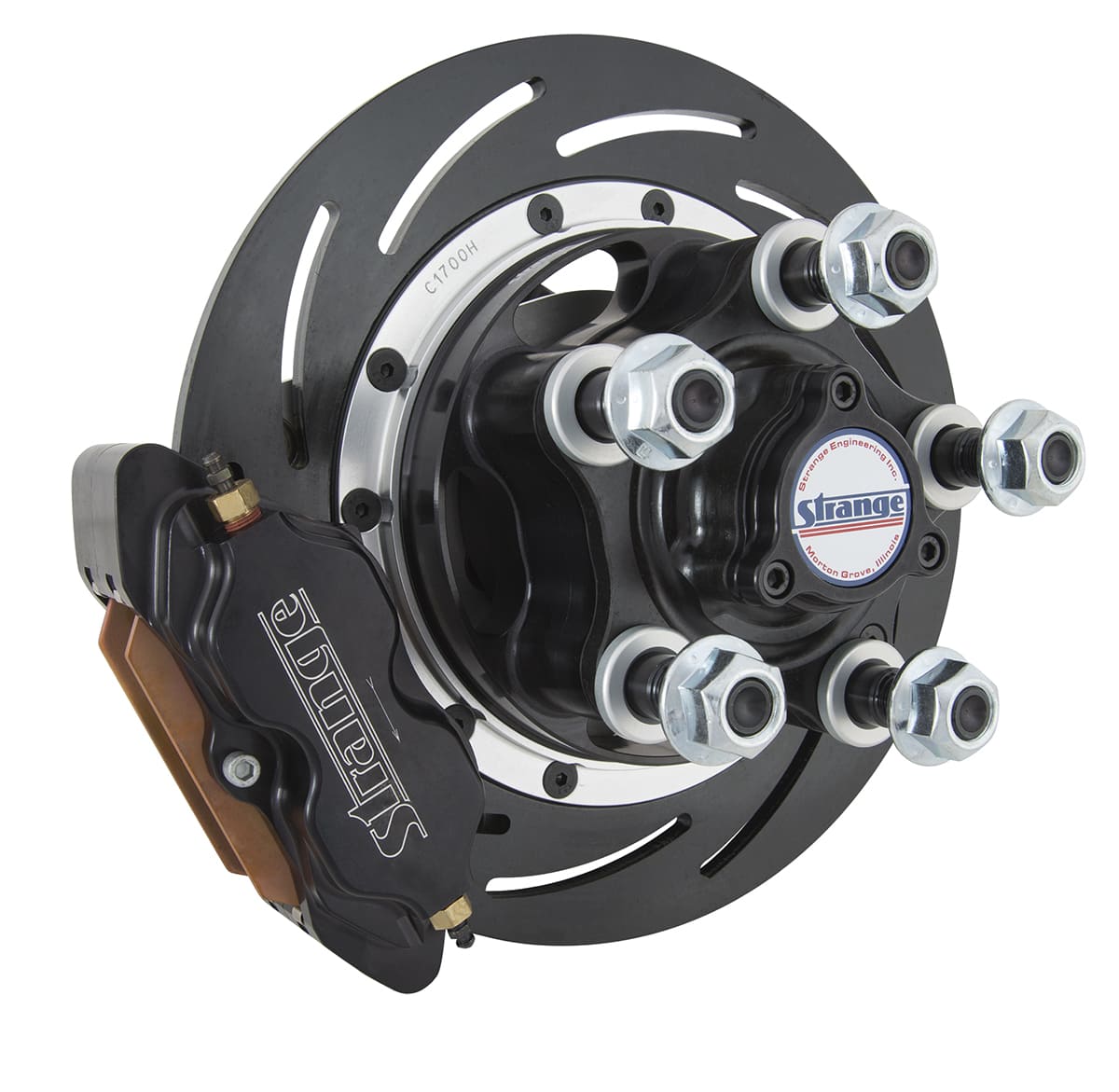 Drag Floater
With the evolution of power in the Pro Mod and Alcohol car ranks, Strange Engineering has responded with the introduction of its new-and-improved full-floater kits. Improvements include scalloped hubs and drive plates, stronger chromoly spindles, resigned wheel studs, and now come standard with the proven two-piece dynamic rotor design. Less rotating weight combined with increased strength and reliability will give the racer confidence that his/her car will be safe and perform every time. Floater kits are available in 4.75-, 5-, and 5.5-inch bolt patterns. For more information contact Strange Engineering at (847) 663-1701 or visit strangeeng.net.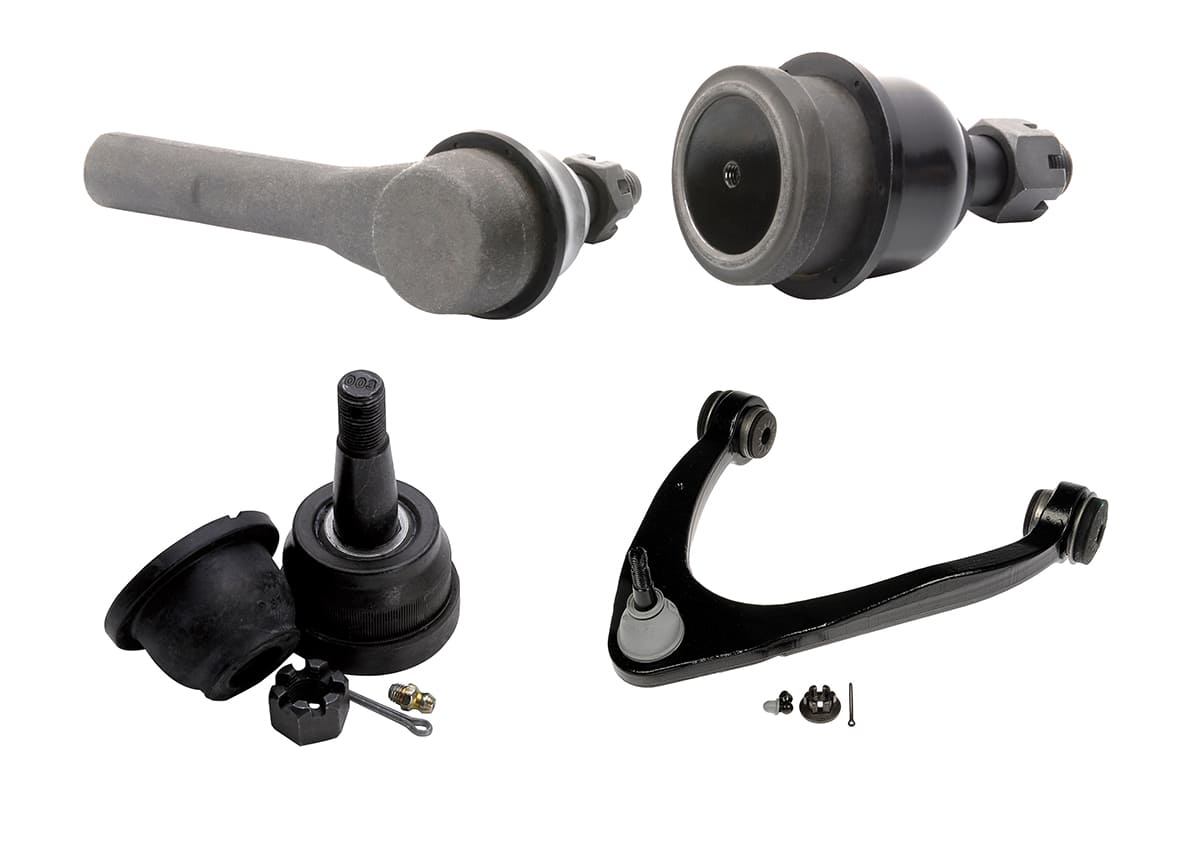 Solid Steering
Thinking about updating the ride quality of your classic car or truck?
Duralast offers a full line of tie-rod ends, ball joints, centerlinks, idler arms, and more to help you update your steering and suspension for a smoother, safer ride. All of their suspension components are designed to meet or exceed the original equipment quality and performance. Forged, micro-alloy steel construction improves tensile strength for ball retention in ball joints, control arms, and tie-rod ends. Grade-hardened bolts are utilized and elastomer boots produce a secure seal for lasting protection. Duralast offers extensive coverage for older vehicles and parts are readily available at your local AutoZone store.
For more info, check out Duralast by visiting your nearest AutoZone auto parts store or visit duralastparts.com.