SoCal's Quarantine Cruise, One Year Later
By Nick Licata – Photography by the Author
It was March 2020 when California and much of the nation was pretty much shut down due to the pandemic. We were encouraged to do nothing beyond shopping for essential items like food, water, and apparently hoard toilet paper. Binge-watching streaming shows like Breaking Bad (some for the second time), Ozark, and a show about some strange girl who plays chess really well was pretty much it for excitement. After a few months of being cooped up, Jason Scudellari and his buddy Hek Valdez couldn't take it any longer. They weren't into playing trivia on Zoom and a jigsaw puzzle wasn't their thing. They just wanted to get out and drive their vintage trucks—Jason's a supercharged LS-powered 1969 F-100 Ford and Hek's a 1964 Chevy C10.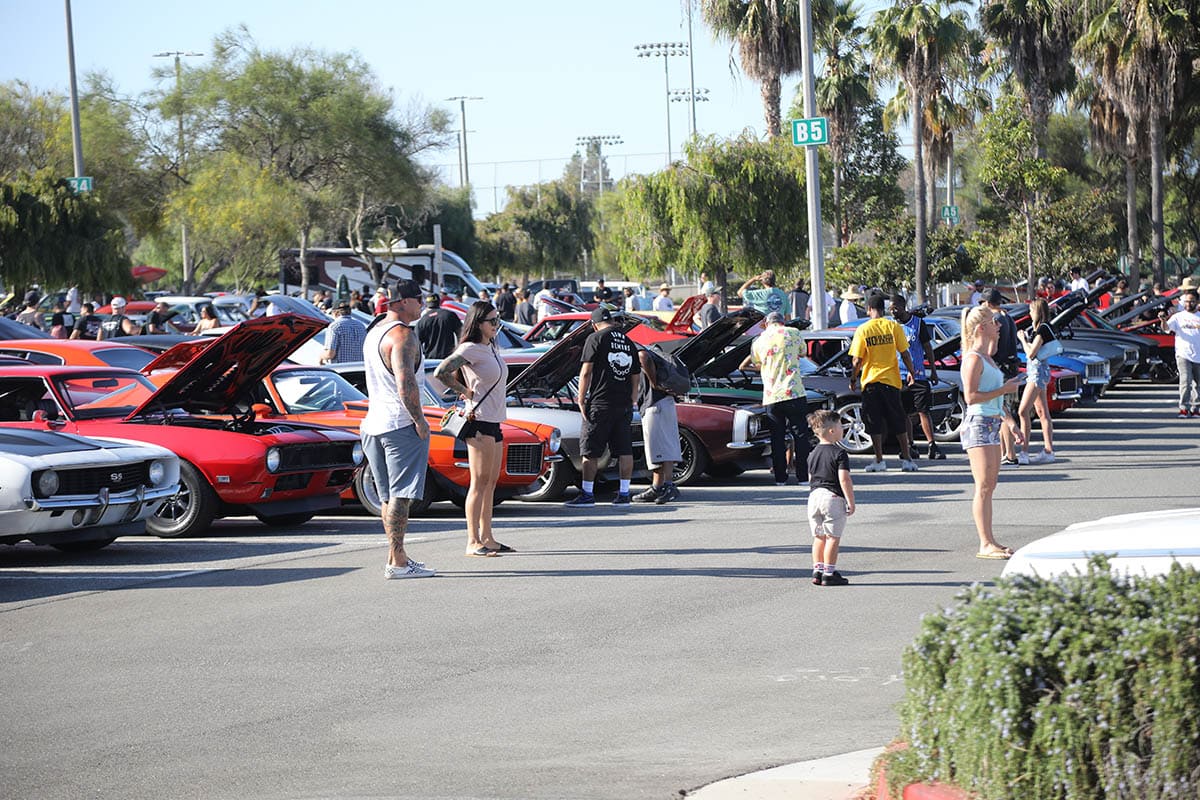 They got the idea to do a cruise, so they called a few friends and posted a primitive-looking flier and used the name Quarantine Cruise on their Instagram pages inviting anyone wanting to get out their hot rods to go on a Sunday morning drive down Pacific Coast Highway (at the time Jason had about 600 followers and Hek had over 10,000 due to his tattoo work). They didn't really care how many cars showed up. If it was five or twenty-five, they just wanted to get out with some buddies and drive their vintage rides. A meeting place was set up for 9:00 a.m. at an open portion of the Lowe's parking lot in Huntington Beach. By 8:45 about 30 cars showed up. "Awesome! People actually came!" Jason excitedly says. "We would have had about 40 cars but some stayed home because of a little rain."
The Quarantine Cruise took off from the Lowe's then headed north through Huntington Beach and made its way to scenic Pacific Coast Highway due south for a few miles before making its way through Huntington Beach's legendary Main Street. Everyone took two laps through downtown Huntington Beach then peeled off and headed home.
Success! "It just felt good to get out and have some fun," Hek says. "Something we took for granted prior to COVID-19 but hadn't been able to do in months."
Having such a good time on the first cruise, Jason and Hek followed up with another one six weeks later, only this time they promoted it a week or so earlier in hopes of getting more cars. With quite a few DMs, shares on social media, and positive feedback generated from the first cruise, they realized a starting point that could handle more cars was necessary.
They found a larger parking lot for Quarantine Cruise 2 in which over 150 cars showed up. This cruise took a similar route to Pacific Coast Highway, but it added a second stop after the cruise to park and hang out for a while. At this point Jason and Hek felt they may be onto something cool. "California was still in shutdown mode, urging people to only take part in essential activities," Hek says. "To us, the Quarantine Cruise was essential. We promoted mask wearing and were helping people get out of the house in a safe environment for a few hours on a Sunday morning."
Prior to Quarantine Cruise 3 word was getting out that this "little cruise" was becoming "a thing," so the next starting point was moved to the massive Westminster mall parking lot. Once again taken by surprise, over 500 cars showed up. "I was standing at one entrance directing cars," Jason says. "And there was another entrance on the other side of the parking lot so the place was filling up faster than we could keep up. It was totally insane!"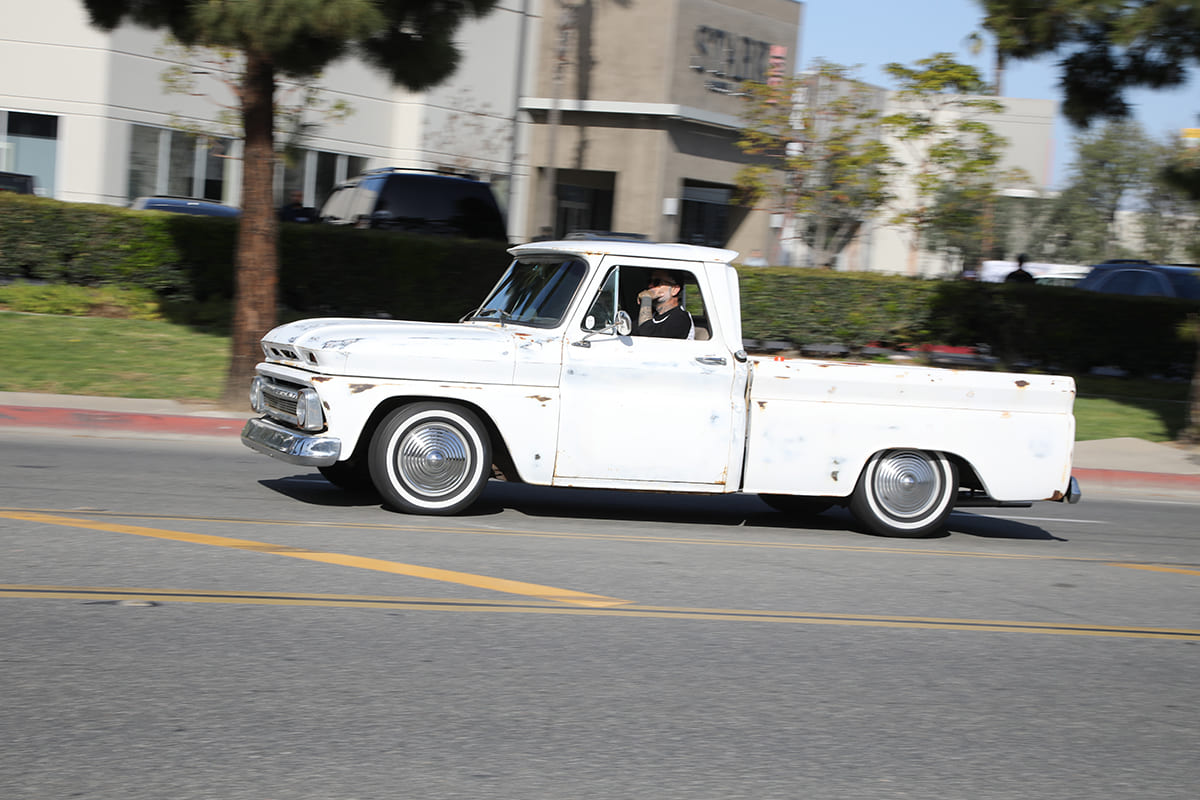 One person at the first cruise was Patrick Wagenbrenner, who runs the @keystoneautomotiveoperations Instagram page, which at the time had about 80K followers (today it's up to 280K). Patrick knew something special was happening, so he called on his network of friends and social media partners to help promote his Quarantine Cruise posts on their muscle car–related Instagram pages. He's been promoting the cruise since day one, and his videos and image posts from that first cruise were instrumental in getting the word out about this new SoCal cruise. At that time, Patrick had also been collaborating on a number of social media projects with Ken Johnson. As owner of a number of muscle car and classic car Instagram pages with a combined following of about 5 million, Ken had big social media horsepower. He was blown away at what he saw and knew he could help the Quarantine Cruise expand its reach in person and on social media.
With the Quarantine Cruise growing at an unexpected pace, Jason and Hek knew the only way to take this thing to the next level was to partner up with Ken and Patrick to take advantage of their marketing skills, social media expertise, and massive network of Instagram followers.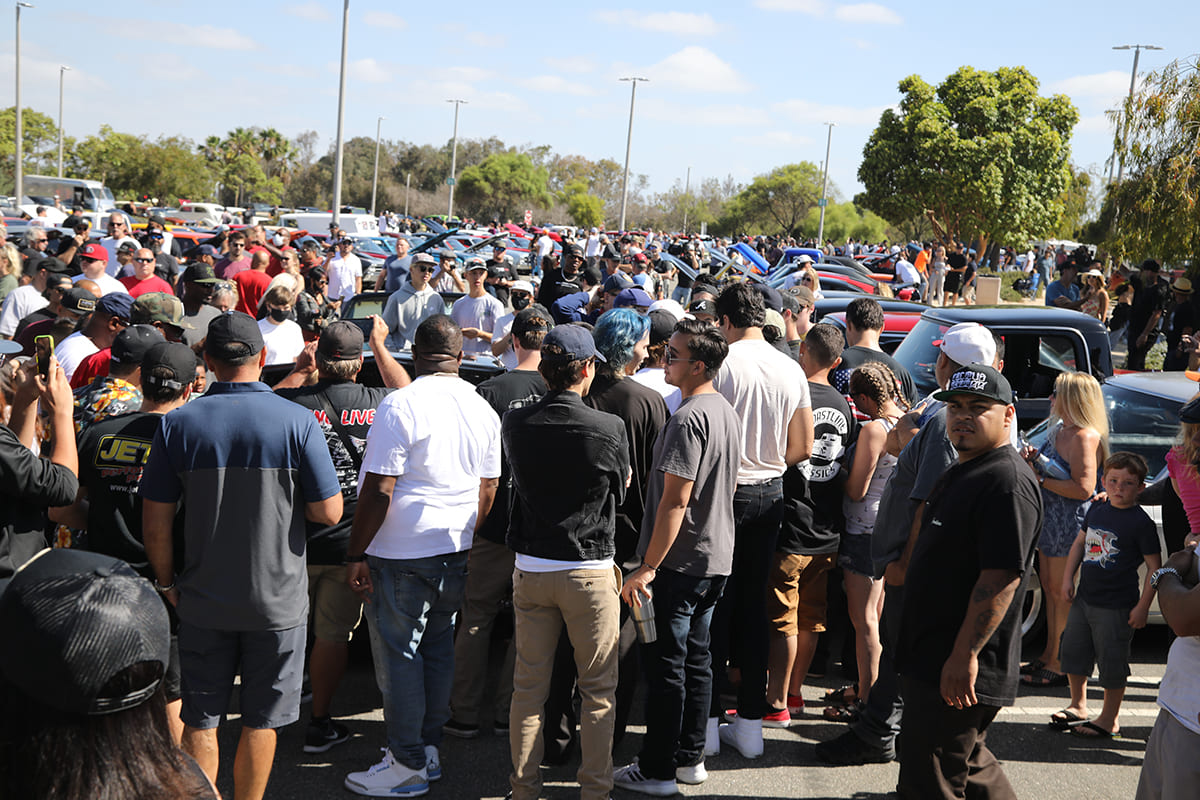 With the partnership solidified and promotion running on all eight cylinders, Quarantine Cruise 4 saw over 1,500 cars take part. The Quarantine Cruise was officially "a thing" and was attracting celebrities from the movies and television build shows, YouTube stars, X-Game champions, and famous Off-Road and Trophy Truck competitors. Some of the top muscle car builds in the country were also showing up to take part.
"What makes our one-day cruise unique is that we have starting and ending points," Patrick points out. "To keep things fresh, the cruise now has various starting and ending points, so we send out that information along with a cruise route via text to the thousands of subscribers and also post it on our Instagram page (@qruisinpch) two days prior. With that information out ahead of time, people cruise and set up lawn chairs along the route to check out 'the Quarantine Cruisers.'"
"Not in a million years would I have thought we'd have a cruise this big." Jason says. "Today, we have merchandise (hats, T-shirts, hoodies) and cruise sponsors—all from us just wanting to hang out with some buddies and go for a drive."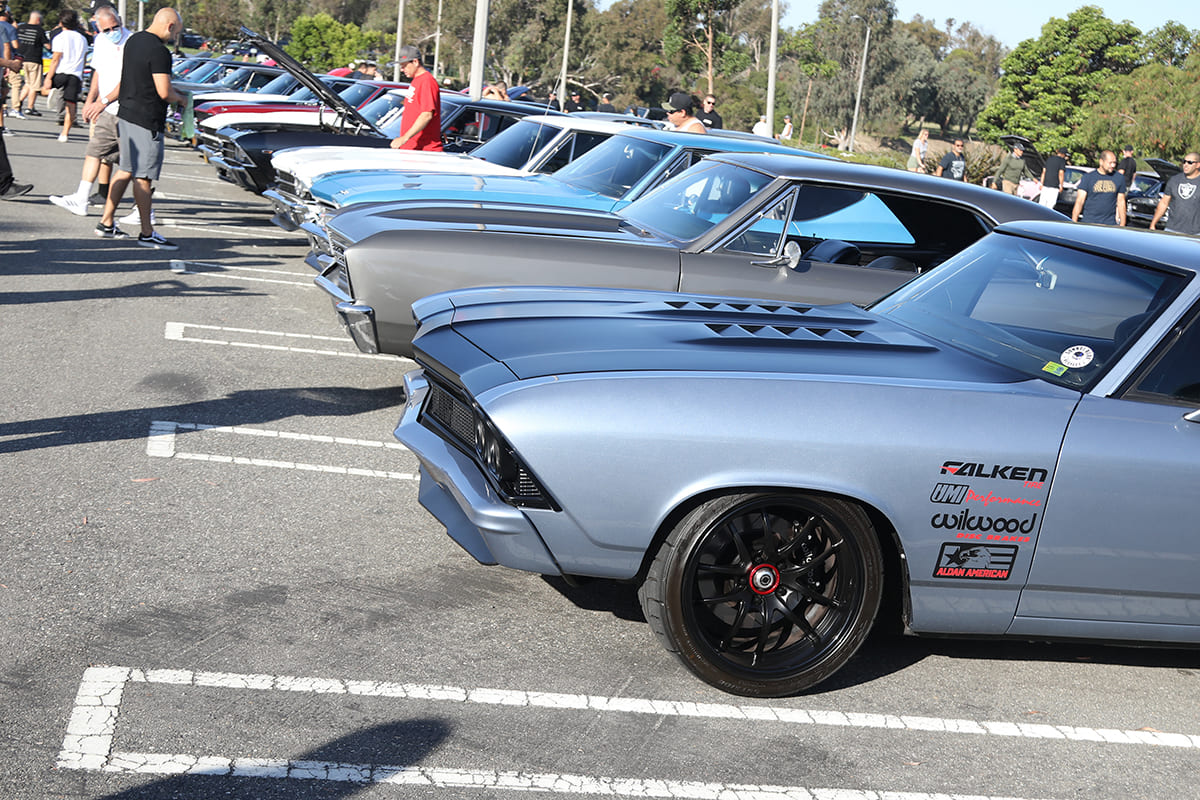 Ken adds, "It really is unbelievable how far this thing has come in just one year. On a typical cruise, we have about 2,000 cars show up. And when I look back at all the cruises, and especially the toy drive we did for underprivileged kids this past December, I'm blown away. We filled a box truck from the floor to the ceiling with toys. We also did an essential items collection at one of the cruises where we filled 60 50-gallon trash bags to help out some low-income families. It felt great to give back something to the community."
The Quarantine Cruise has it all. It's a great mix of hot rod, muscle cars, customs, cruisers, classic trucks, exotics, and even a few off-road trucks. The diverse mix of vehicles is what makes this such a cool event.
So, with the Quarantine Cruise heading into its second year, Jason, Hek, Patrick, and Ken have quite a few ideas in the works for the remainder of 2021 and beyond.
Check out our photo highlights featuring some of the coolest Chevys from the first year of the Quarantine Cruise, and be sure to follow @qruisinpch on Instagram, or better yet, come on out to the next Quarantine Cruise. We're pretty sure you'll dig it.