Brent VanDervort Takes Us For a Look Around An Iconic Street Rod Shop
By Tommy Lee Byrd – Photography Courtesy of Fatman Fabrications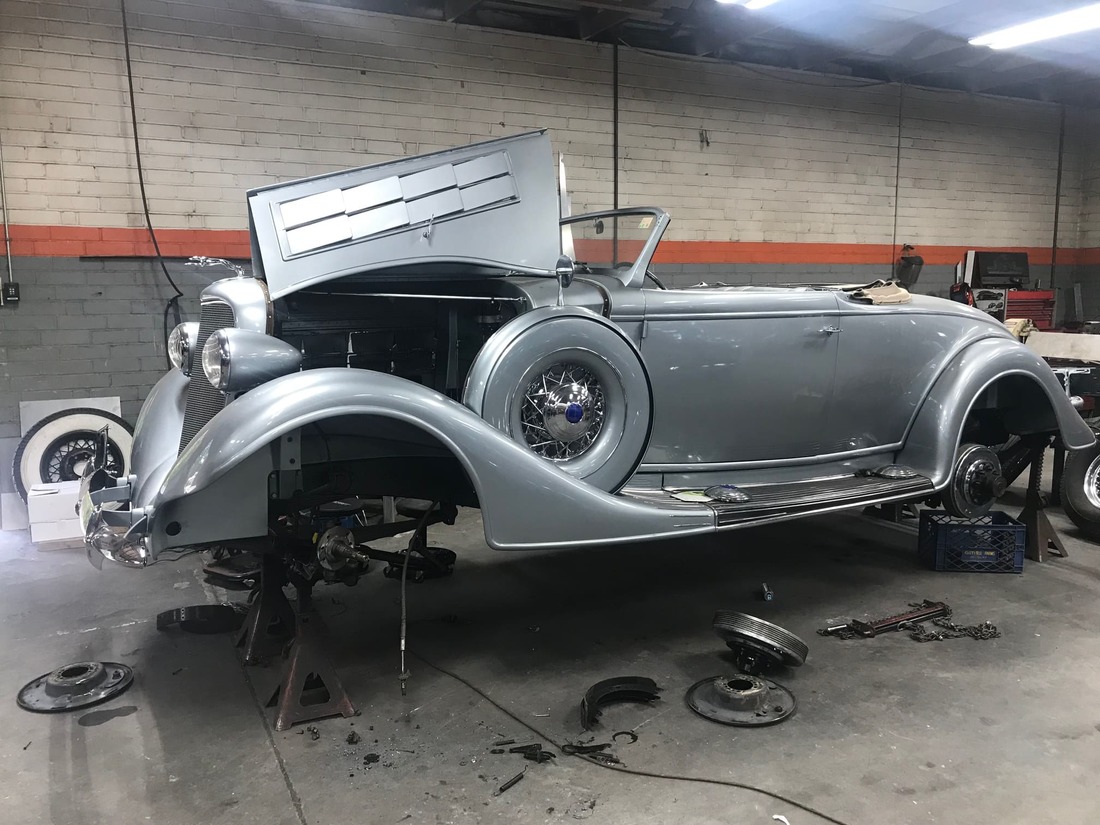 The early days of street rodding saw a tremendous amount of ingenuity because there were limited resources in the form of purpose-built, aftermarket parts. Along came Brent VanDervort, a street rodder who originally called Upstate New York home. He moved to the Charlotte, North Carolina, area in 1981, and in 1985 opened a one-man shop called Fatman Fabrications. He had spent the prior 15 years building street rods for himself and friends and developed a great passion for metalworking, whether it was replacing sheetmetal, chopping tops, or adapting suspension from one car to another.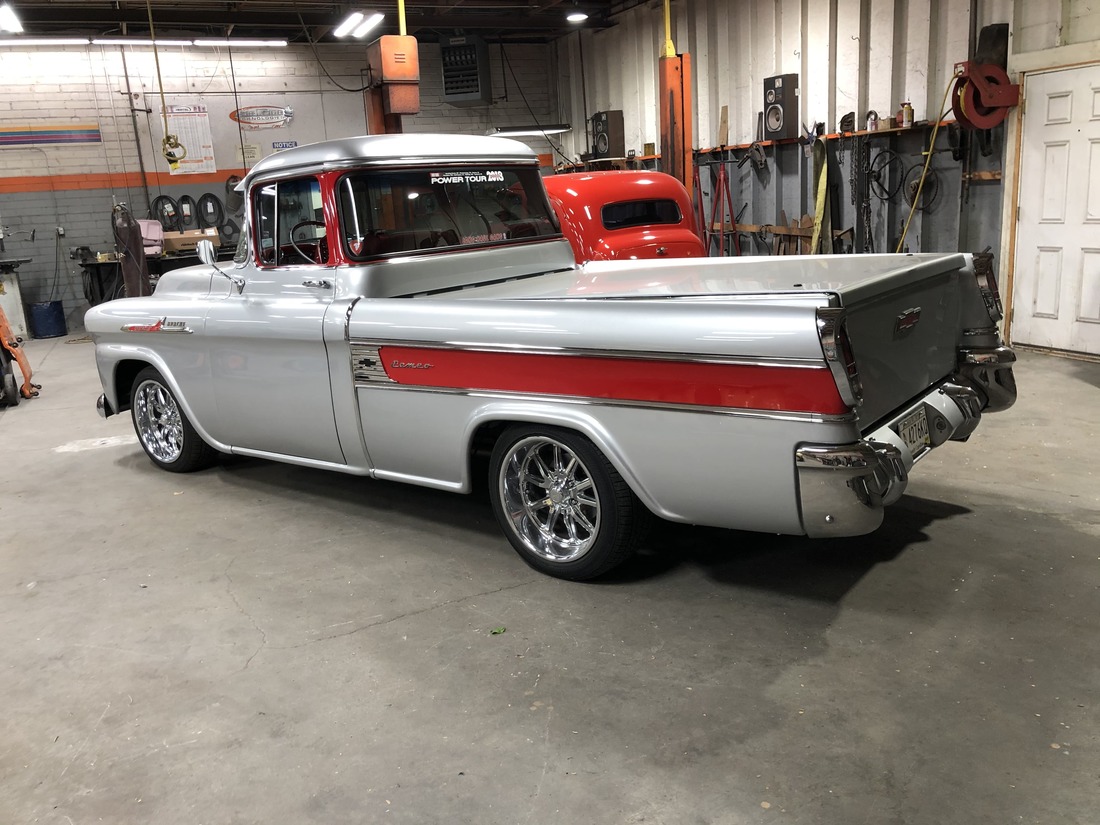 Customer work comes in the form of full builds, or smaller upgrades and service. This 1959 Chevrolet Cameo features a Fatman Fabrications front suspension system with RideTech suspension.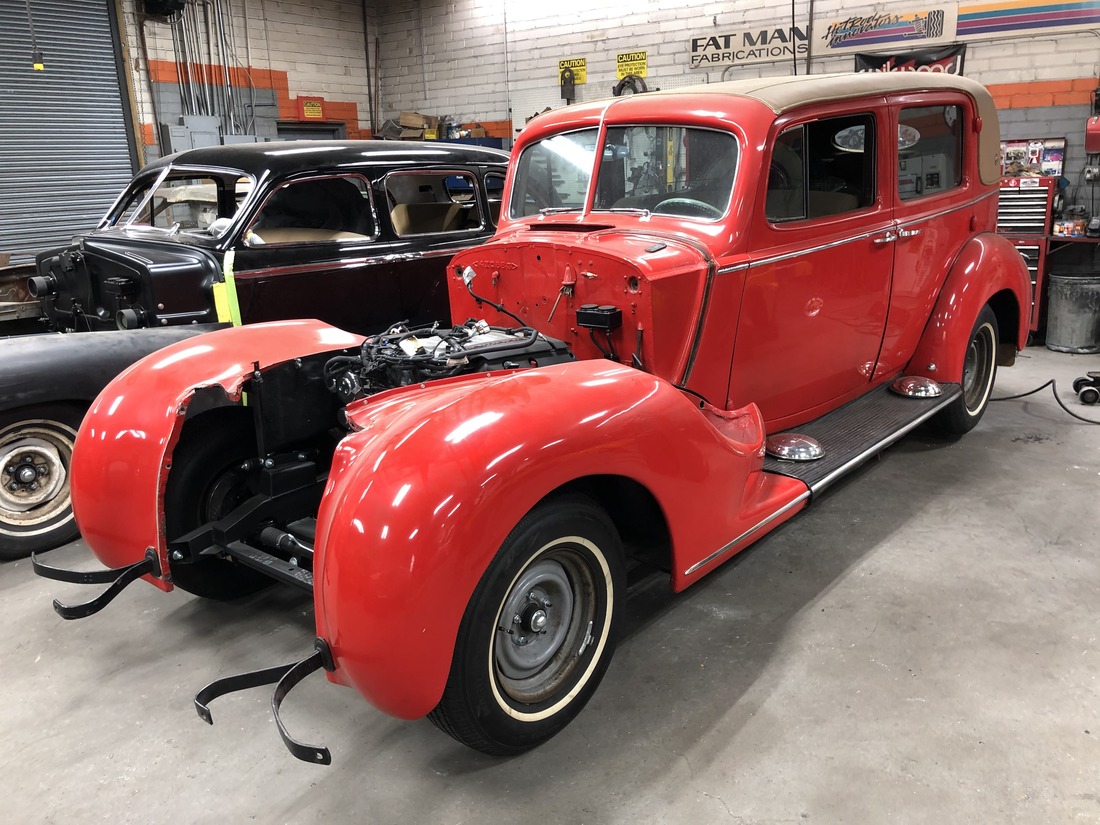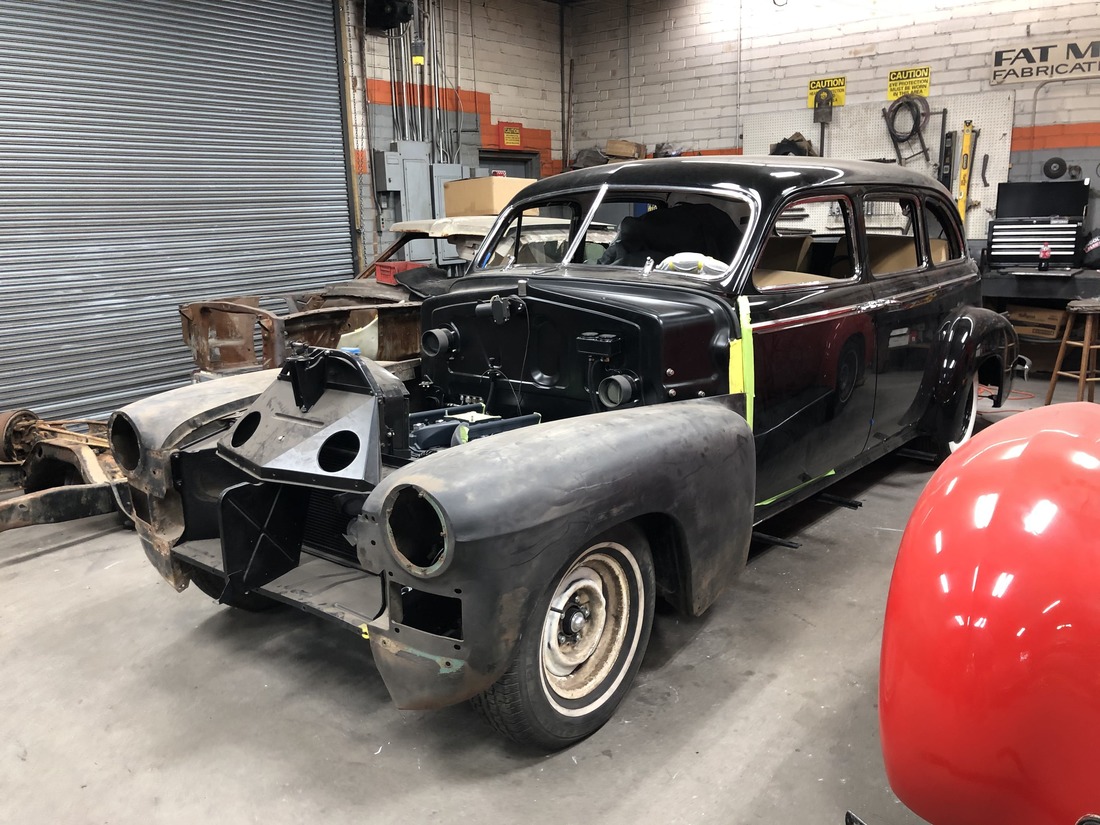 During this time, you could buy an independent suspension kit, usually based on Mustang II parts, but  VanDervort picked up on some major design flaws that affected drivability. He saw the need for a new design, which  kicked off a business that's still thriving today. VanDervort and his 28 employees currently occupy 18,000 square feet of shop space to build chassis and suspension parts for street rods, classic trucks, and muscle cars.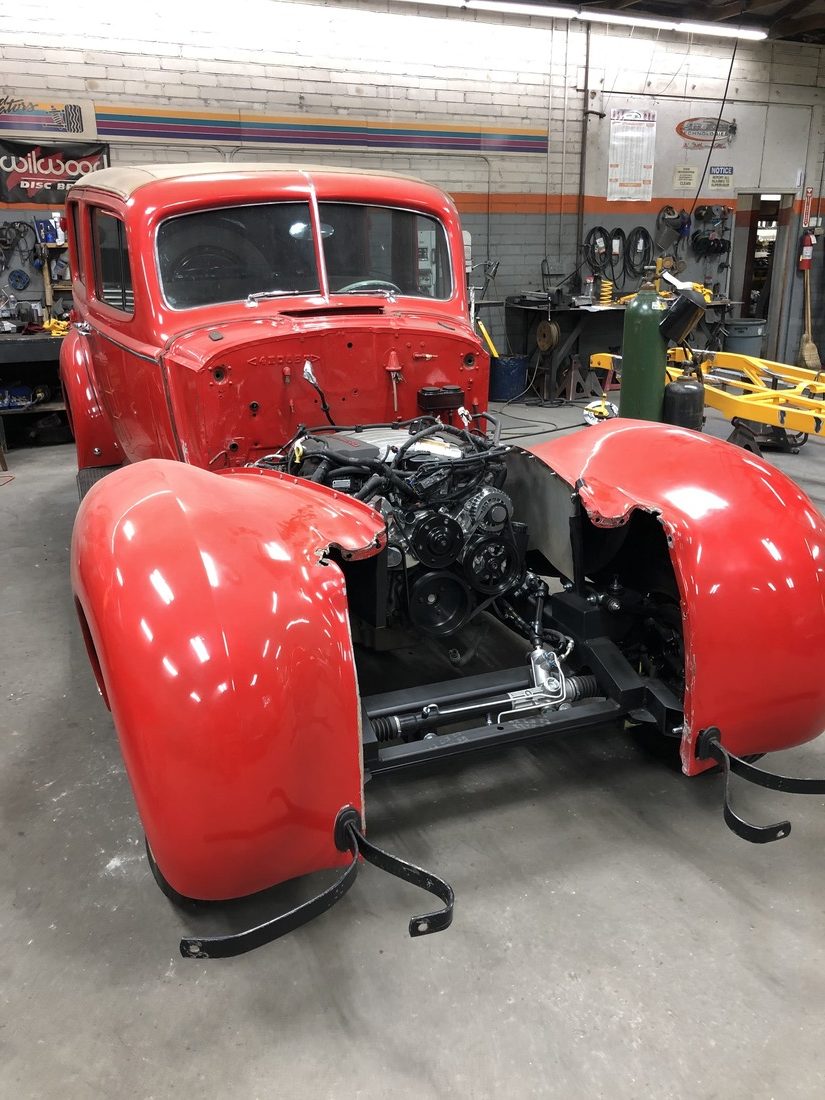 This 1938 Packard is visiting from St. Louis, and it's getting a Fatman frame stub kit, with an LS engine and 4L80E transmission. Out back, is a Ford 9-inch, suspended by a Fatman four-link. The heavy sedan has sway bars front and rear for added stability.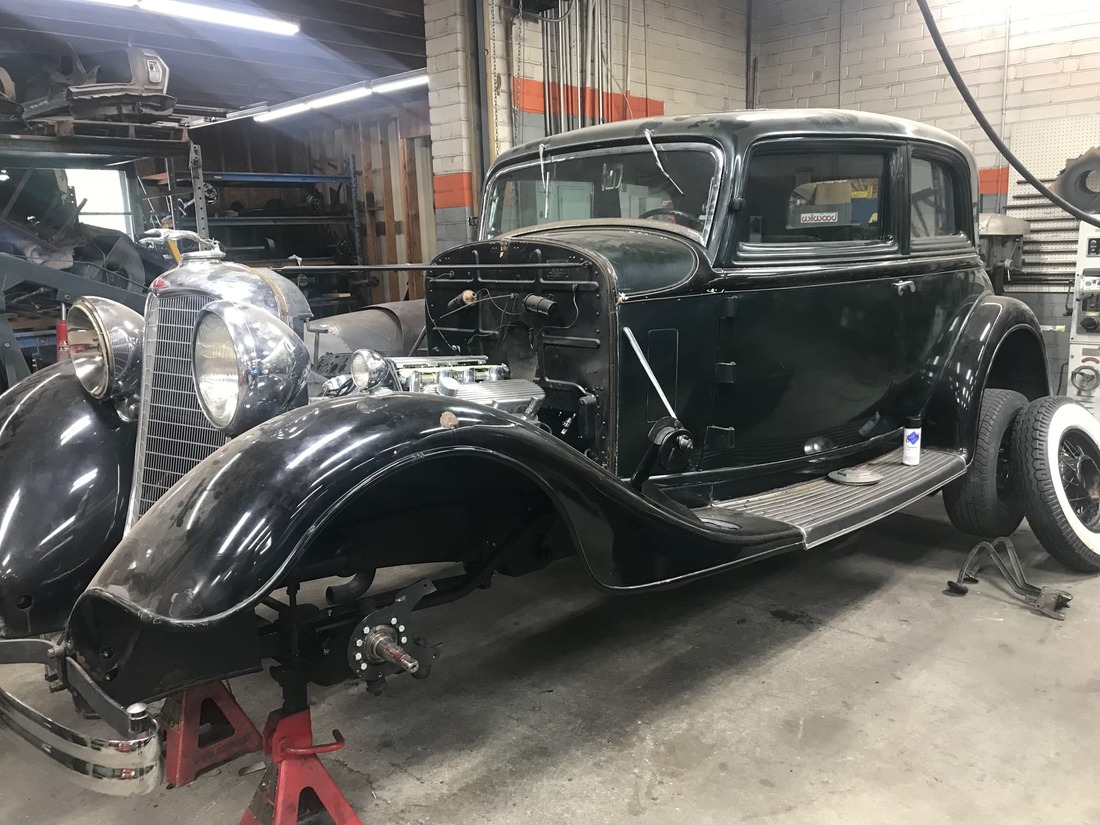 Since VanDervort is a street rodder at heart, he has built numerous project vehicles, from prewar Fords all the way up to a 1968 Ford Mustang to test new products and provide accurate instructions and information for his customers. In addition to its wide range of products, Fatman Fabrications also has a full-service rod and repair program. This allows the customer to purchase a kit and have it installed by the folks who know it best. This serves as additional research and development for the Fatman Fabrications staff and provides even more hands-on experience, which gets passed down to the customers who want to tackle the job themselves.
On our recent shop tour at Fatman Fabrications we were blown away with how many project cars and trucks were in the works. Some of the more interesting projects included a 1938 Packard, a 1948 Cadillac, and a 1933 Lincoln Model K Victoria. You'd think these types of projects would require a fully custom suspension system but Fatman Fabrications has Mustang II frame stub kits to fit all sorts of applications, complete with every bracket and mount needed for proper body fitment. From Bentley to Studebaker, and dozens of makes and models in between, the application list is lengthy. Fatman Fabrications also has relationships with many great suspension and brake manufacturers, offering products from Baer, RideTech, QA1, and Wilwood to go along with the fabricated components.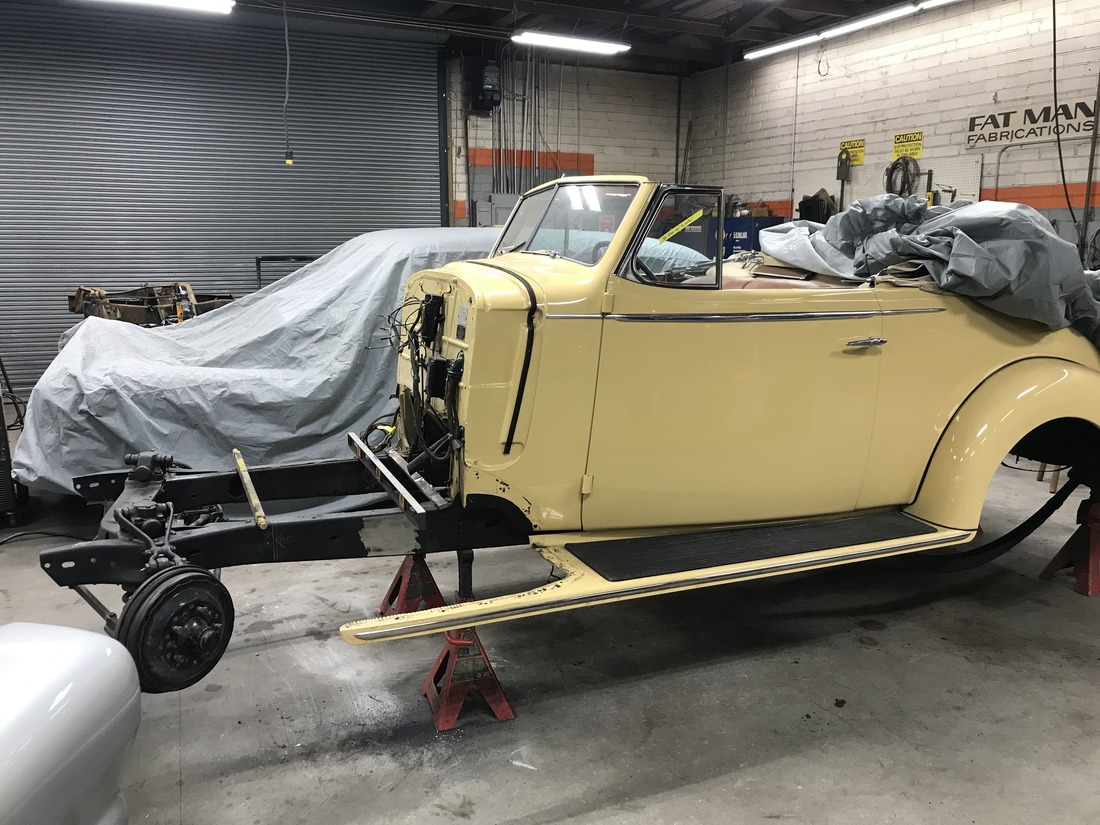 Yet another luxurious street rod project is this 1939 Cadillac convertible. This restored car is being upfitted with modern suspension and drivetrain so that it can be driven regularly, yet appear very close to stock.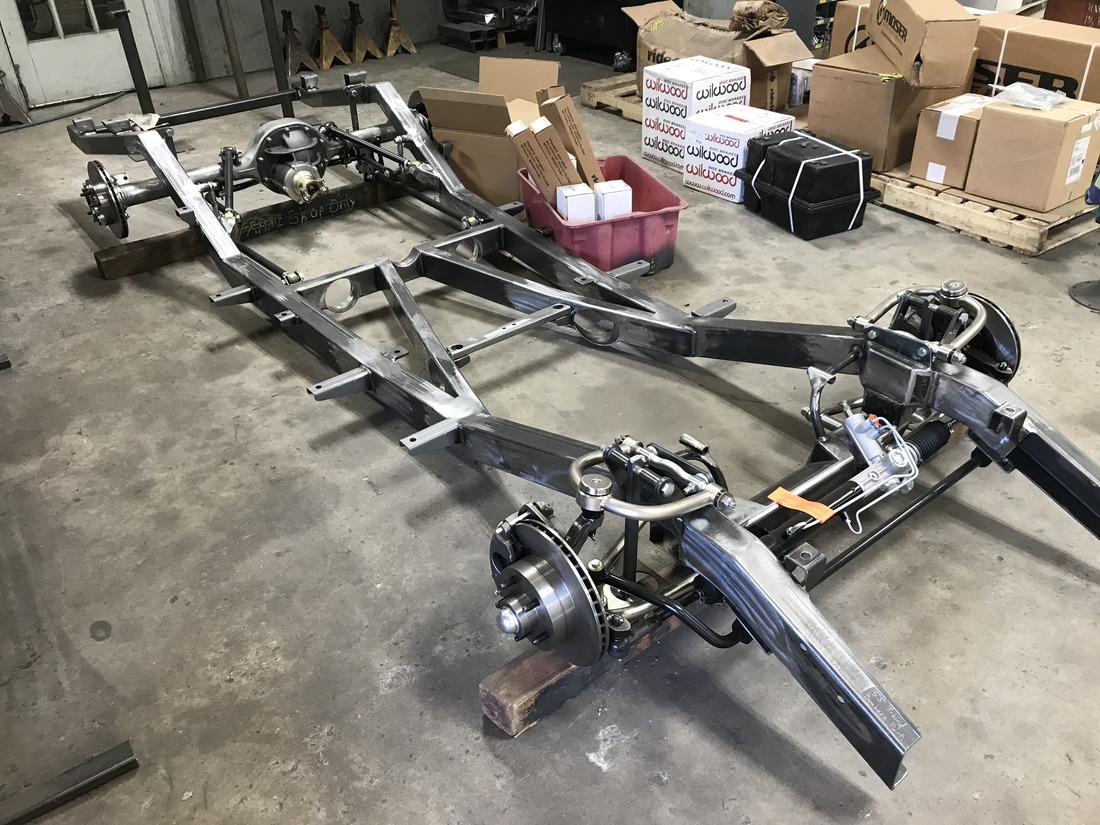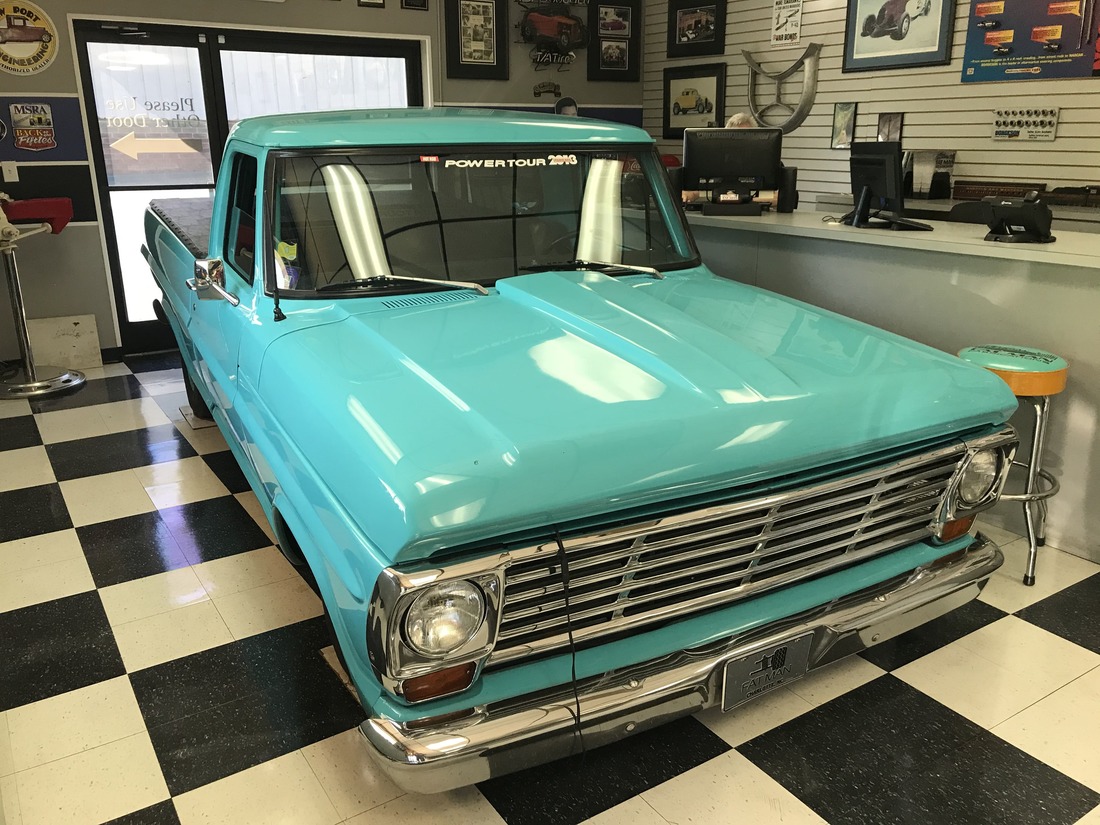 Fatman Fabrications is always expanding to provide new products and reach new customers, and it's still owned and operated by a true street rodder. With a passion for the hobby and a dedication to provide his customers with American-made suspension components, VanDervort has created one of the most well-respected brands in our industry. Take a look at our recent visit to the Fatman Fabrications facility and check out some of the current projects and the talented craftsmen who keep things rolling.
Source
Fatman Fabrications
(704) 545-0369
www.fatmanfab.com
In the Shop: Fatman Fabrications