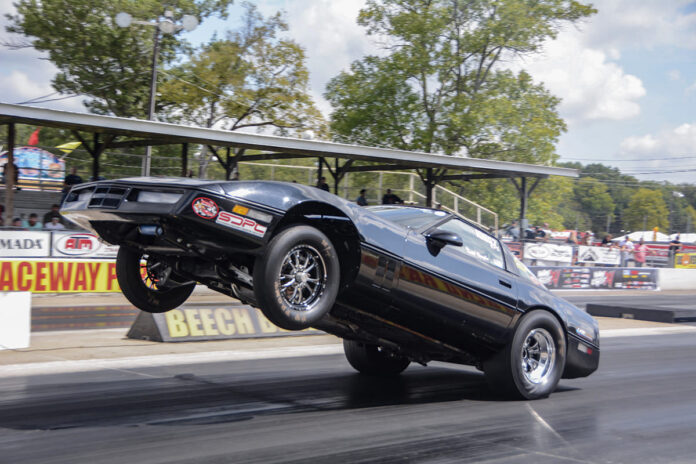 By Tommy Lee Byrd   –   Photography by the Author
The 11th annual Holley LS Fest offered participants and spectators a full weekend of action, despite some crazy weather. Friday was packed with hot temperatures and sunshine, allowing for a wide-open day on the quarter-mile dragstrip at historic Beech Bend Raceway Park in Bowling Green, Kentucky. Unfortunately, rain came in on Saturday and Sunday, and it was significant enough to cancel the rest of the drag racing program for the weekend. However, we were on hand to capture some great burnouts, wheelstands, and wild rides during Friday's test-and-tune, time trials, and early qualifying sessions.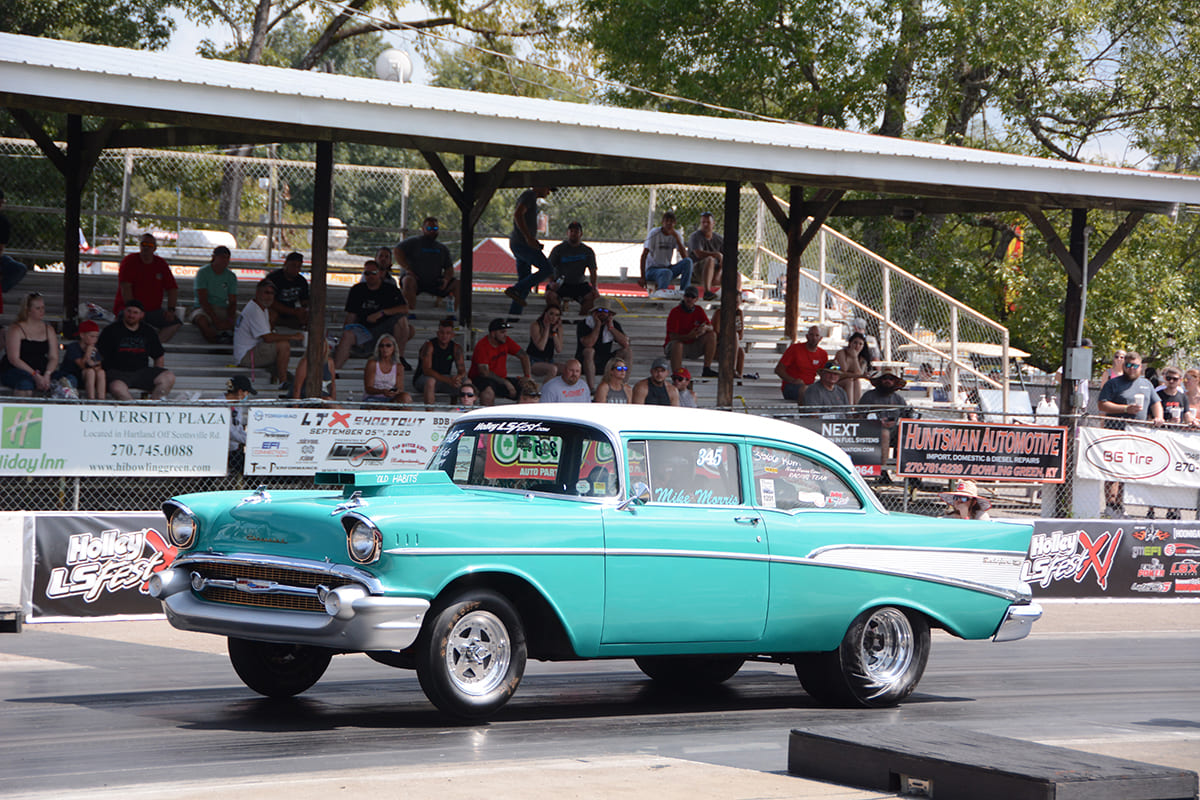 For 2020, many restrictions were in place to prevent the spread of COVID-19. This included "mask zones" in highly congested areas and limits on participants and spectators. The giant facility at Beech Bend Raceway Park allowed for plenty of social distancing. As always, the crew at Holley rose to the occasion and powered through the new regulations to create a fun event for everyone involved.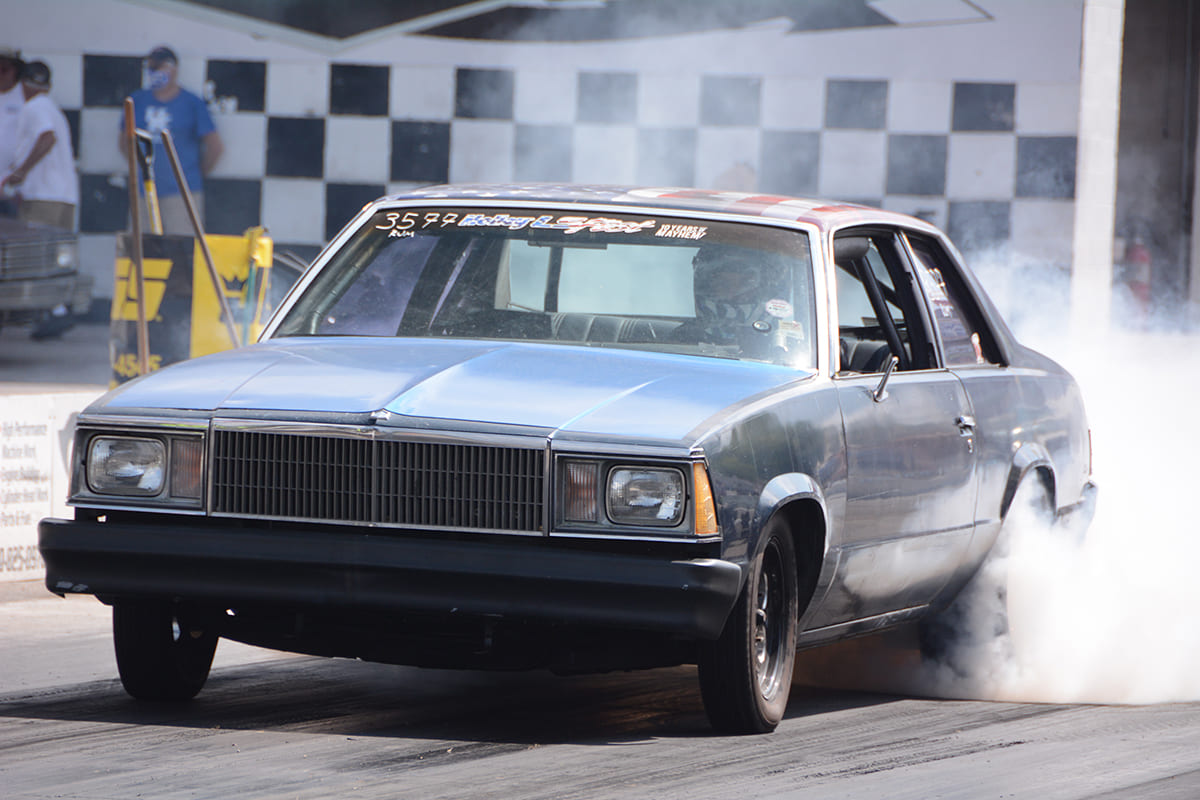 Let's take a look at the drag racing action from Holley LS Fest 2020. You'll see Corvettes, Camaros, Tri-Fives, and many more makes and models doing battle on the quarter-mile. We also threw in a few photos from the Friday evening time trial session for the highly contested Grand Champion competition. It's always fun to watch a Pro Touring car try to tame the straight-line game.
LS FEST DRAG RACING - Side by Side at Holley LS Fest 2020