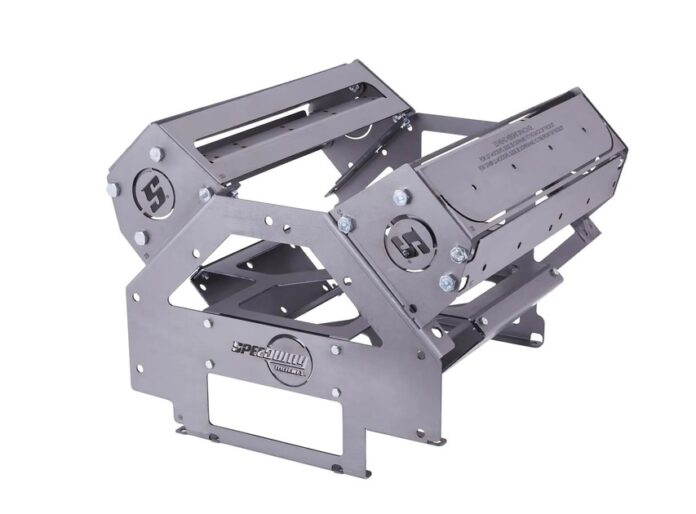 By Nick Licata
Mock Block
LS engine swaps show up in everything from vintage Chevy V-8 applications to Porsche 911s and more. While those first-gen Chevy V-8 fitments are the easiest, Speedway Motors' Chevy LS Mock Up Engine Swap Dummy Block Kit makes it even easier to confirm driveline, engine placement for clearance issues, custom header fabrication, and more. At 18 pounds for the short-block and 35 for the long-block, this LS mock-up block can be lifted in and out of the vehicle by one person with no engine hoist necessary.
For more information, contact Speedway Motors by calling (855) 313-9173 or visit speedwaymotors.com/allchevyperformance.
Good AdVise
The Summit Racing Connecting Rod Vise is designed to hold steel and aluminum connecting rods to make removing and installing rod bolts, beam polishing, or beam machining easier. The aluminum vise has the ability to hold several connecting rods at a time and can be mounted in your bench vise or permanently mounted to your workbench.
For more information, contact Summit Racing by calling (800) 230-3030 or visit summitracing.com.

Tailor-Made Chassis
If you are planning on building an all-out Pro Touring street machine or you just want a solid, comfortable cruiser, Scott's Hotrods 'N Customs has you covered. Their chassis includes complete mandrel-bent 2×4-inch framerails, eight-point chassis crossmember, Scott's independent front suspension, Scott's True Parallel 4-Bar Rear Suspension with Panhard bar, and Moser 9-inch housing. Upgrade options include shocks, brakes, fuel tank, power rack-and-pinion, and more. Custom tailor a brand-new chassis to fit your dream hot rod.
For more information, contact Scott's Hotrods by calling (800) 273-5195 or visit scottshotrods.com.
Mount It
Looking for a safe, simple way to mount your FiTech Color Touchscreen Tuner? The new Premium Magnetic Handheld Mount provides an easy and effective way to secure the touch-screen controller. The Magnetic Mount allows you to mount the touch screen nearly anywhere in your car. A sturdy, adjustable stand is fit with two extremely strong magnets to secure the handheld through vibrations, shocks, bumps, and even during spirited track laps.
For more information, contact FiTech Fuel Injection by calling (951) 340-2624 or visit fitechefi.com.

Wire Elimination
Dakota Digital announces the purchase of W.I.D.E Contact brand of door contacts. W.I.D.E. (Wires in Doors Eliminated) Contact allows the user to showcase a tidy doorjamb location while maintaining electronic connections for up to five conductors with the door closed. Eliminate those unsightly wires in doorjambs, trunks, trailer ramps, pickup beds, tailgates, or any moveable objects. Included push-on connectors make for a quick and simple installation.
For more information, contact Dakota Digital by calling (800) 852-3228 or visit dakotadigital.com.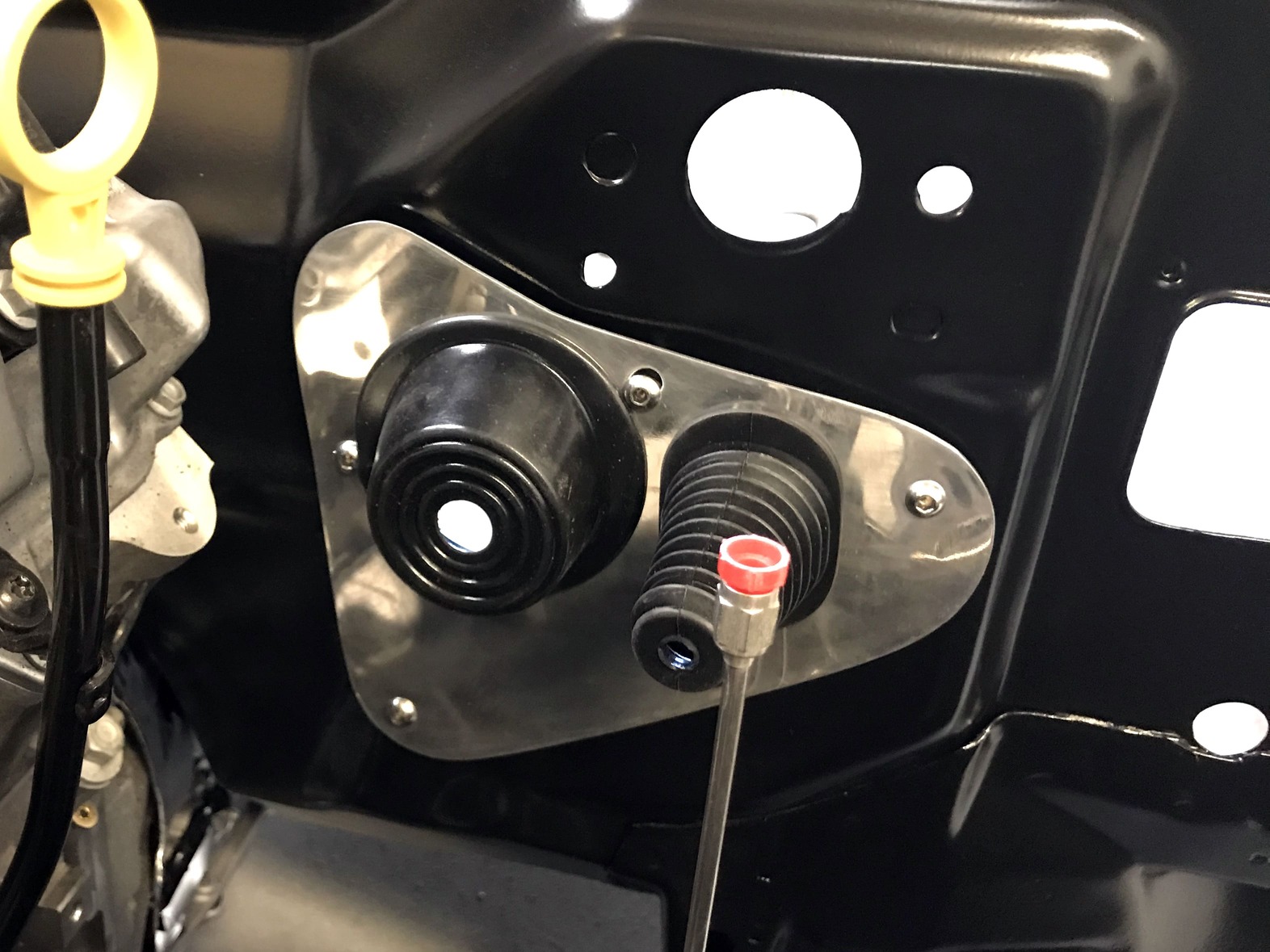 Finished Firewall
JJ's Rods & E-Z Firewall Rubber Boot Seals are designed for '68-72 Chevelles and El Caminos to give your firewall a clean and finished look. Available for automatic or manual transmission cars, these bezels are made of high-polished stainless steel and are manufactured to fit in factory holes so there is no drilling or cutting necessary. Fits all steering column diameters 5/8 inch to 2 ½ inches and comes with all the mounting hardware and polished stainless steel Allen bolts.
For more information, contact JJ's Rods by calling (704) 681-1357 or visit jjsrods.com.
View All of Our Parts Bins Here: All Chevy Performance Parts Bin