Safe Storage
Speedway Motors' LS Block Off Engine Storage Plates blocks off Chevy LS engine intake, exhaust, and water pump ports for long-term storage and are compatible with stock and aftermarket cathedral- and rectangle-port cylinder heads. Intake cover plates are made from 3/8-inch billet aluminum and exhaust cover plates are made from 0.090-inch aluminum. Fits multiple LS-based engine families. All are manufactured in-house at Speedway Motors in Lincoln, Nebraska. For more information, contact Speedway Motors by calling (855) 313-9173 or visit speedwaymotors.com/allchevyperformance.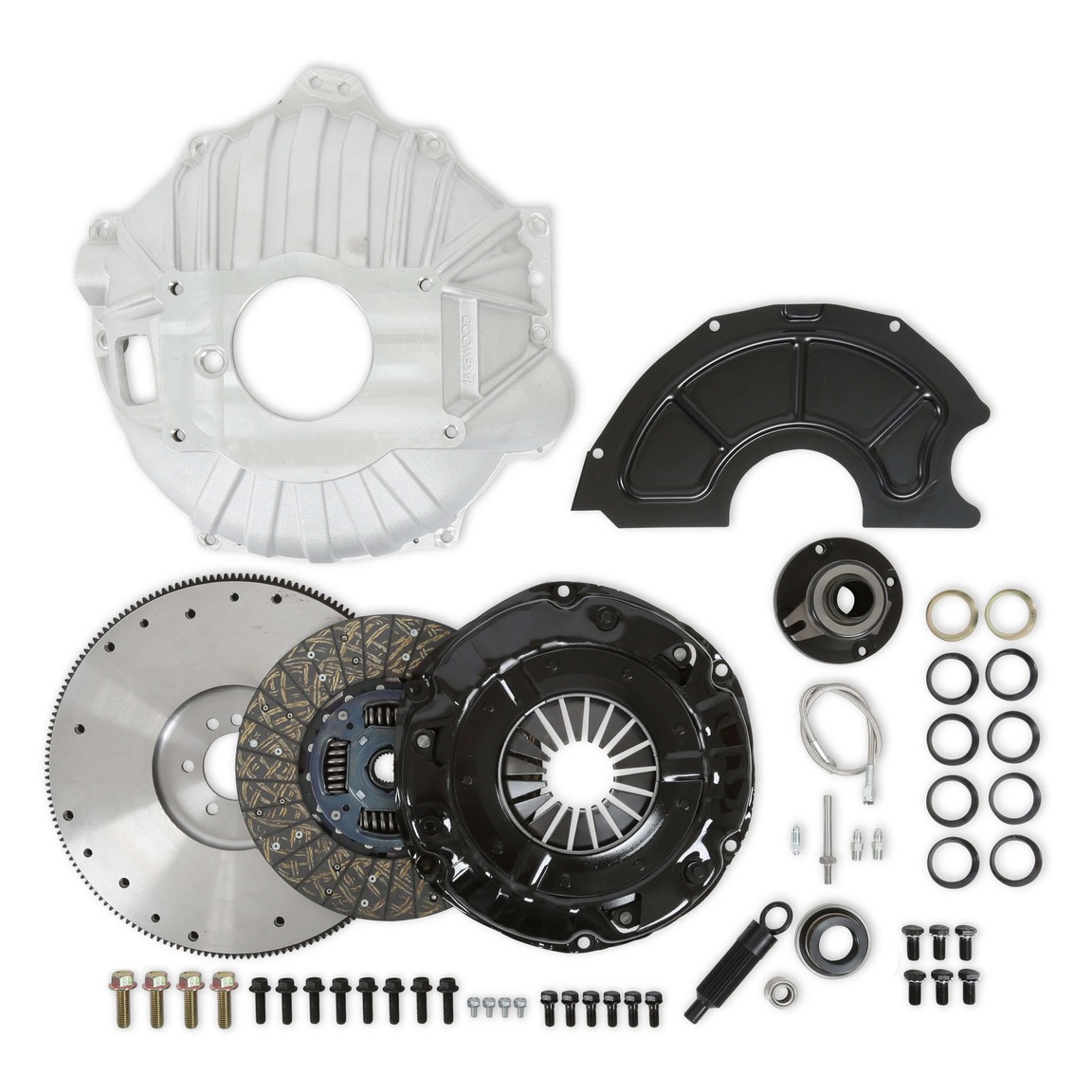 Complete Trans Kit
These Holley Transmission Installation Kits come complete with everything you need to bolt a TKX or TKO transmission to a '70-90 454 big-block Chevrolet engine. Built with a mixture of Holly's best brands, including Lakewood, Hays, and Mr. Gasket, the kit includes Roller pilot bearing, bellhousing with dust shield, billet steel flywheel, clutch and pressure plate, hydraulic release bearing, and all hardware needed to install these components. For more information, contact Holley Performance Products by calling (866) 464-6553 or visit holleyperformance.com.
Speed-O Solution
The TREMEC T56 Magnum, TKX, TKO, and T5 transmissions require an adapter or a custom speedometer cable to drive a traditional speedometer. Bowler Performance Transmissions' new mechanical adapter is the easiest solution to connect your existing GM 7/8-inch threaded speedometer cable to the transmission. The one-piece design incorporates a double O-ring seal for the transmission case opening as well as an internal seal to prevent fluid leaks. Bowler offers this American-made adapter with the option of 16- through 21-tooth driven gears. For more information, contact Bowler Performance Transmissions by calling (618) 943-4856 or visit bowlertransmissions.com.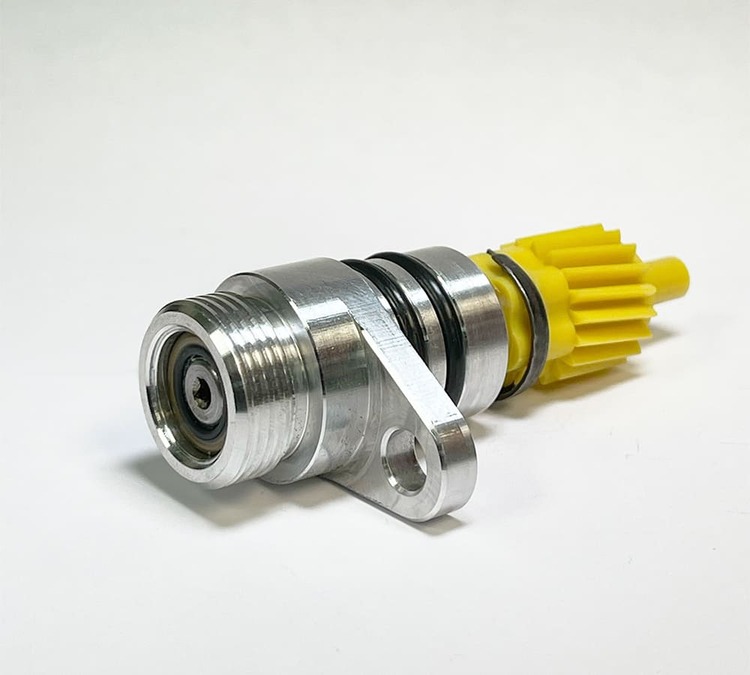 Hot Rod Gas Pedal
Scott's Hotrods 'N Customs' CNC-machined, billet aluminum universal Hot Rod Gas Pedal is the upgrade you didn't even know you needed until now. This all-new billet gas pedal features a reversible mount, reversible pedal pad, and clockable arms to fit as many applications as possible. The internal needle-bearing thrust washers and brass bushing provide a lifetime of smooth operation. The spring-loaded pedal pad with machined grip maintains 100 percent contact with your shoe throughout travel, giving you that solid and secure feel. For more information, contact Scott's Hotrods 'N Customs by calling (800) 273-5196 or visit scottshotrods.com.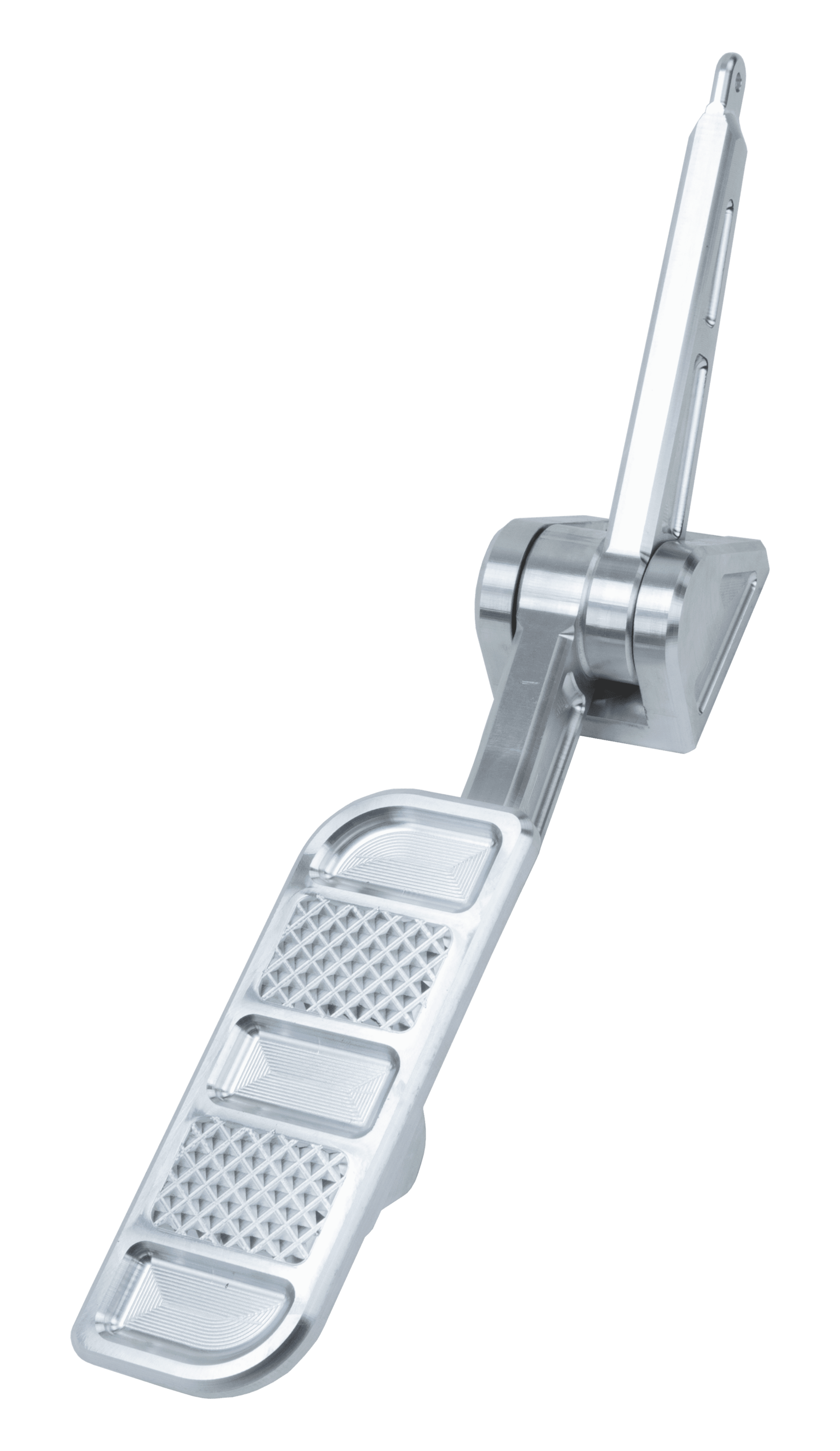 Perfect Crimps
Summit Racing's ECI Pin Terminal Crimpers make building a custom wiring harness for an EFI or other vehicle electrical systems a lot easier. Designed to make perfect crimps on open barrel and Molex-style pin connectors commonly used in modern wiring harnesses, the crimpers have an adjustable crimping mechanism with die-cast jaws. The crimper ratchet closes, then automatically releases when the selected pressure is reached. Jaw pressure is adjusted via a seven-position dial on the handle. For more information, contact Summit Racing by calling (800) 230-3030 or visit summitracing.com.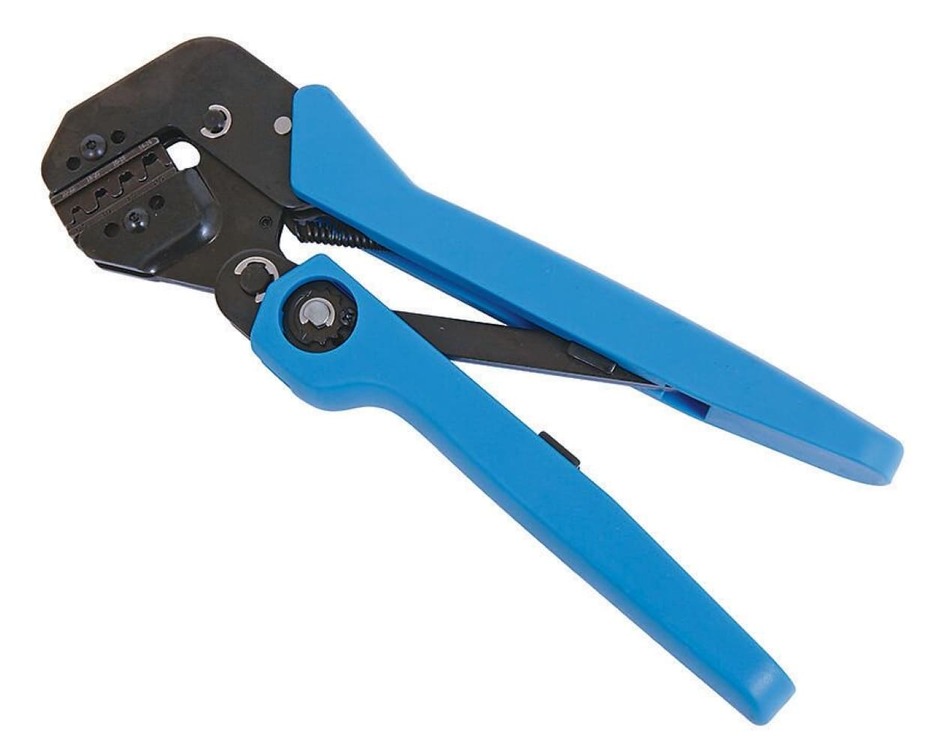 Small-Block Blower
Vortech Superchargers now offers small-block Chevy owners a way to easily make more power while still retaining air conditioning and power steering. Utilizing a V-3 Si-Trim compressor capable of up to 775 hp and a 10-rib beltdrive assembly, this new Vortech Centrifugal Supercharger kit is specifically designed for stock to mid-level modified engines. Available for most 283-383ci small-block engines with stock or aftermarket heads, the Vortech Superchargers SBC Supercharger System will change your engine's attitude. For more information, contact Vortech Superchargers by calling (805) 247-0226 or visit vortechsuperchargers.com.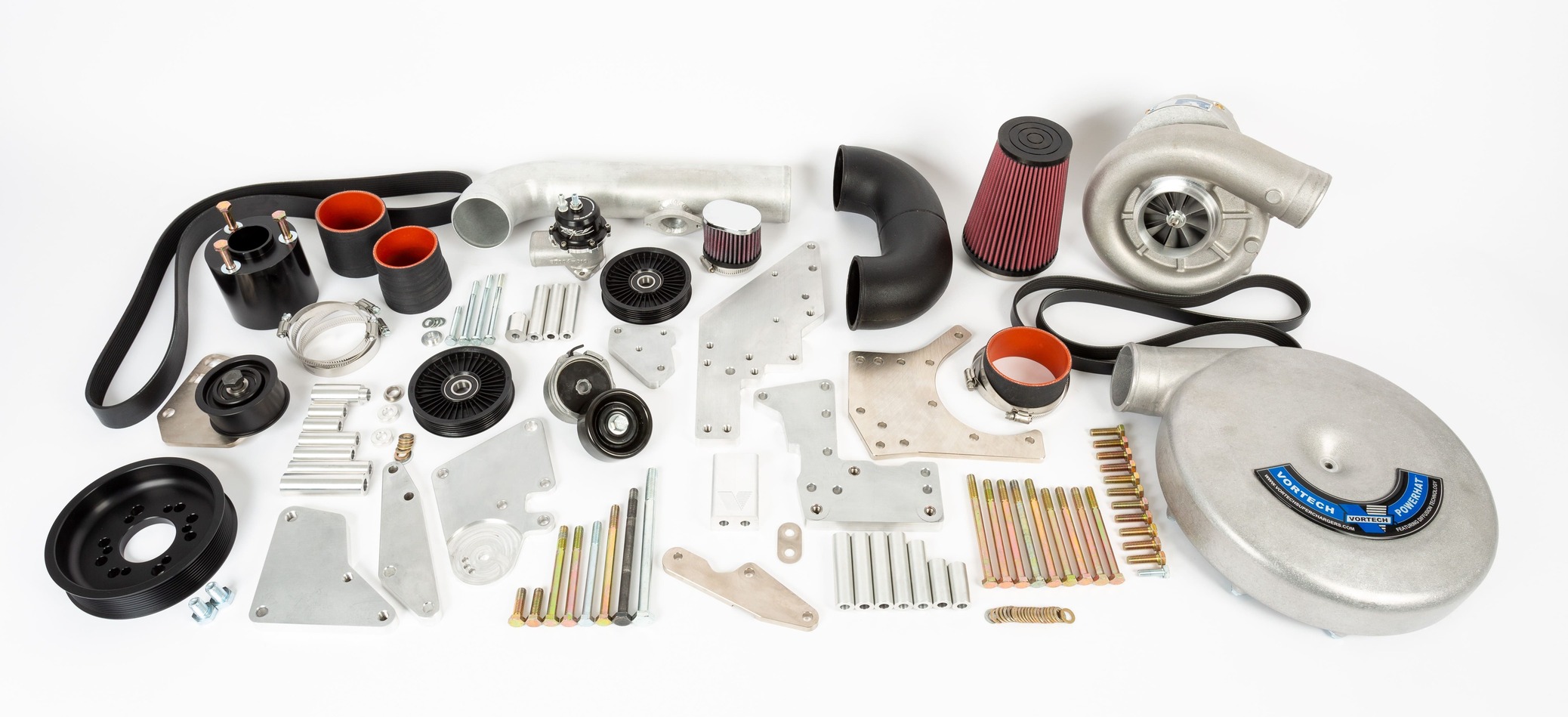 See more Chevy Performance Parts in our "Parts Bins" here.