Parts Bin – September 2022
By Nick Licata
Attractive Injection
The Hilborn EFI-R injector manifold kits combine the technology of electronic fuel injection with the racing-born performance and aggressive looks of individual runner engine induction. The engine valley covers are sold separate to allow the customer to choose the correct valley cover kit based on the engine deck height: PN 300-802 Std. 9.800-inch height or PN 300-803 Tall 10.200-inch height. For more information, contact Holley by calling (866) 464-6553 or visit holley.com.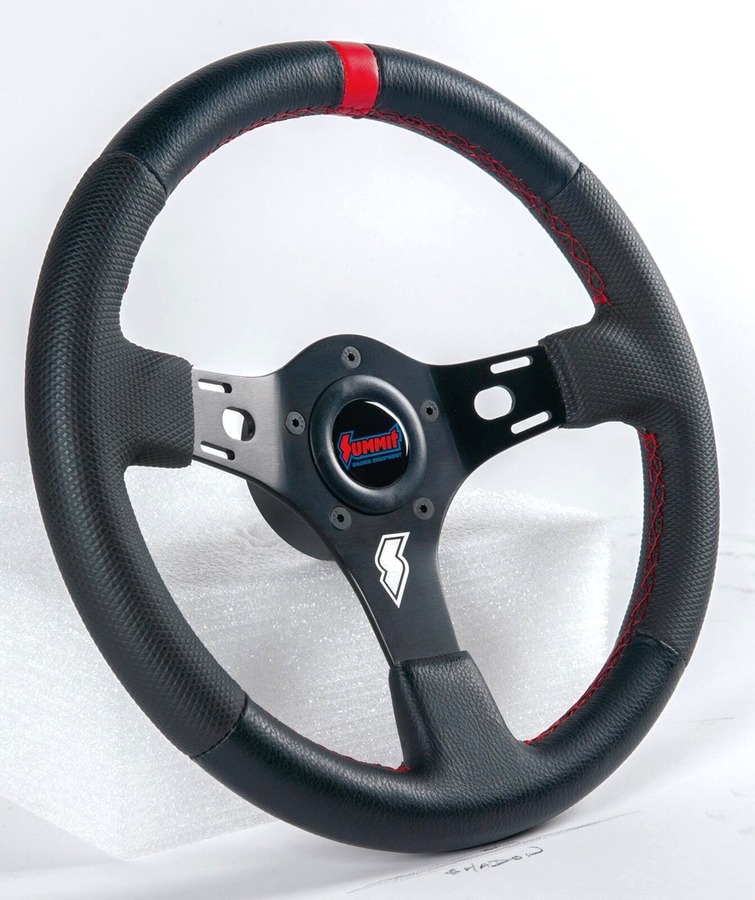 Competition Steering Wheel
Your hands will love Summit Racing's new Competition Steering Wheels. The three-spoke wheels have a black handstitched premium Italian leather or ultra-suede grip sewn around an aluminum rim with a black anodized center. They even have a steering wheel specifically for drag racing that is predrilled for nitrous, launch control, or other buttons so they're right at your fingertips. Summit Racing Competition Steering Wheels have a red-stitched center mark in the grip and are designed for use with aftermarket five-bolt hubs and quick releases.
For more information, contact Summit Racing by calling (800) 230-3030 or visit summitracing.com.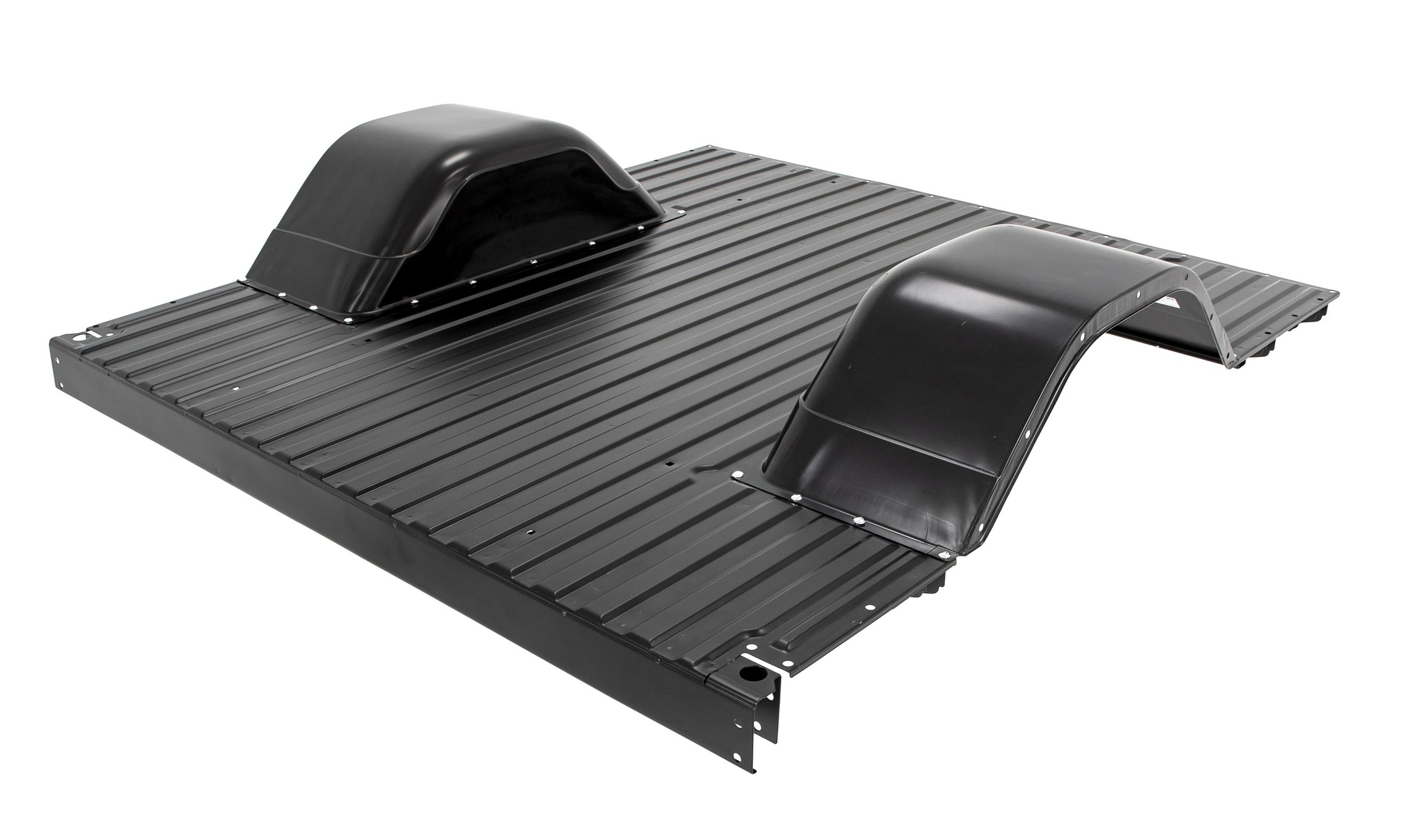 Game Changer
Auto Metal Direct's (AMD) latest development is the new '67-72 Chevy/GMC bed floors for shortbed Fleetside trucks to accommodate 4-inch-wider bed floors to go with their very popular 4-inch-wider wheeltubs. AMD has eliminated the need to fabricate the bed floor to install the wider tubs, now you can purchase the all-new, one-piece bed floor and directly bolt in the wider tubs. These OE-quality components are the perfect touch to your restoration.
For more information, contact Auto Metal Direct by calling (888) 255-3895 or visit autometaldirect.com.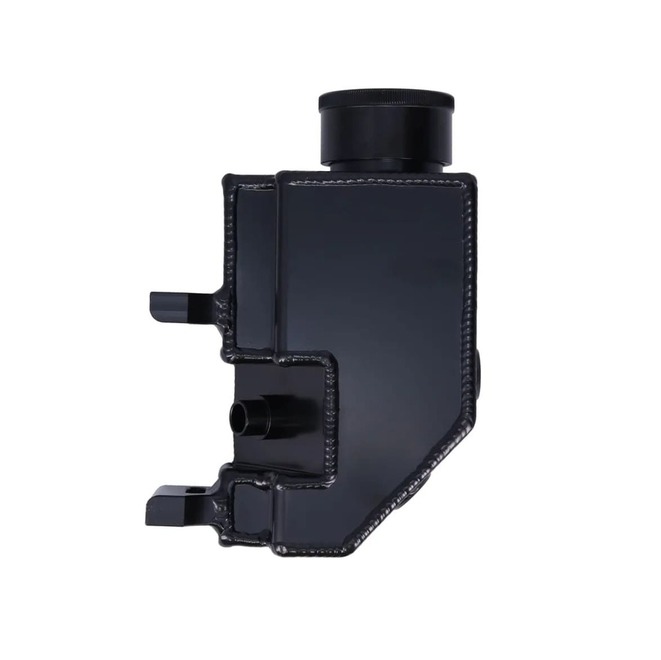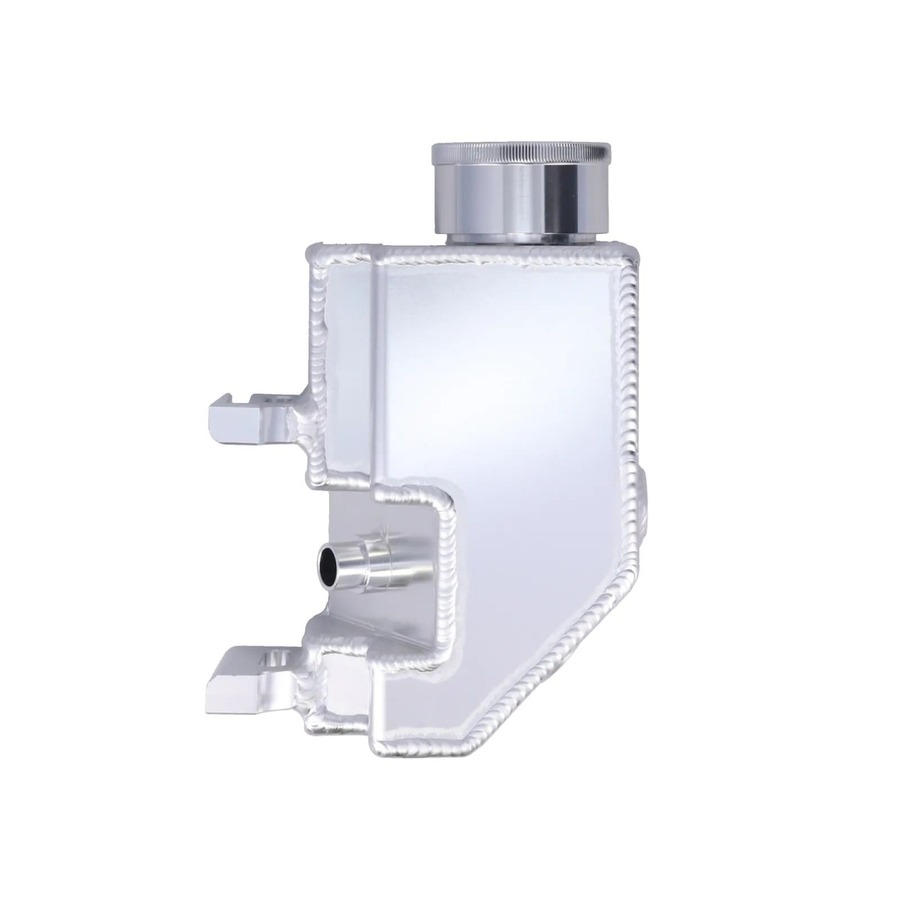 Power Steering Pumps
Speedway Motors' power steering pumps are high-quality OEM replacement parts that are designed for performance and reliability. Offered in multiple types to fit your application, this pump is available in black and chrome. Its integral fabricated aluminum reservoir is TIG welded and comes complete with a billet aluminum cap. For more information, contact Speedway Motors by calling (855) 313.9173 or visit speedwaymotors.com/allchevyperformance.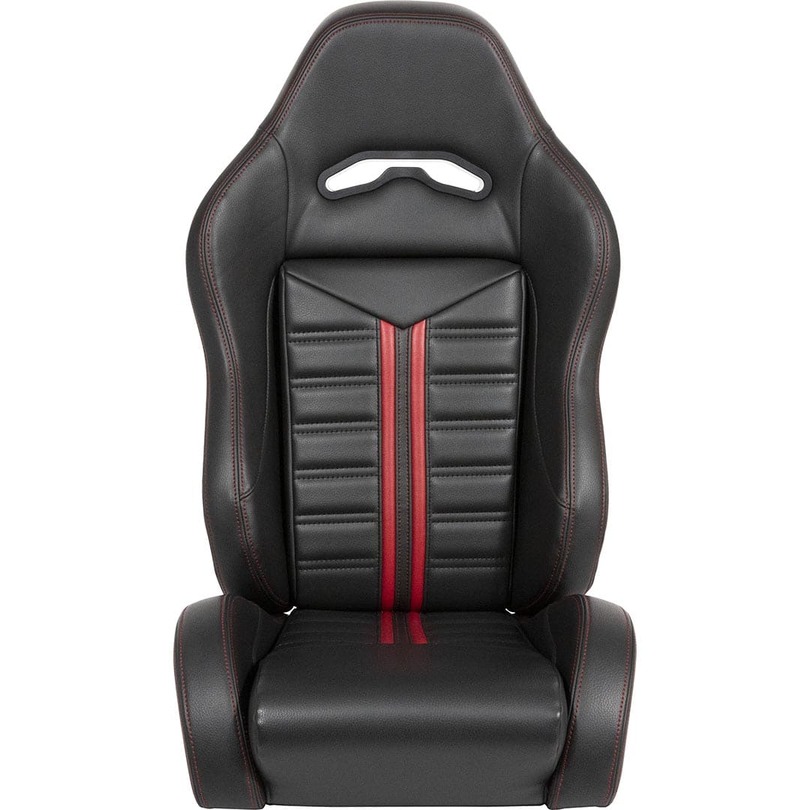 Chicayne
TMI Automotive Products is proud to introduce the Chicane II Race-Style Seat. Utilizing years of experience and expanding on previous blueprints, this seat has been redesigned and constructed with the autocross aficionado, weekend warrior, restomod, and Pro Touring enthusiast in mind. TMI's Chicane II Race-Style Seat is a complete replacement bucket seat with slider tracks and double adjusters. The seat's frames are constructed in-house. The new design features a single horizontal harness well, replacing the pair of harness wells found on the top of the previous Chicane seat. The seats are purpose-built for left and right sides with a reclining side lever on the door-facing side.
For more information contact TMI by calling (951) 272-1996 or visit tmiproducts.com.
Stroked LS Pistons
With racers and performance enthusiasts seeking to increase the displacement of Chevrolet's popular LS series engines, Wiseco has developed a new piston for use with aftermarket 3.900-inch stroke crankshafts. With a bore size range from 3.780 to 4.185 inch it offers potential displacements from 350 to 429 ci. Forged in-house from race-proven 2618 aluminum alloy, these new pistons are available with a variety of dome configurations that can provide a compression ratio of 9.1:1 all the way up to 13.4:1, making it ideal for both naturally aspirated and power-boosted applications.
For more information, contact Wiseco Pistons by calling (800) 321-1364 or visit wiseco.com.