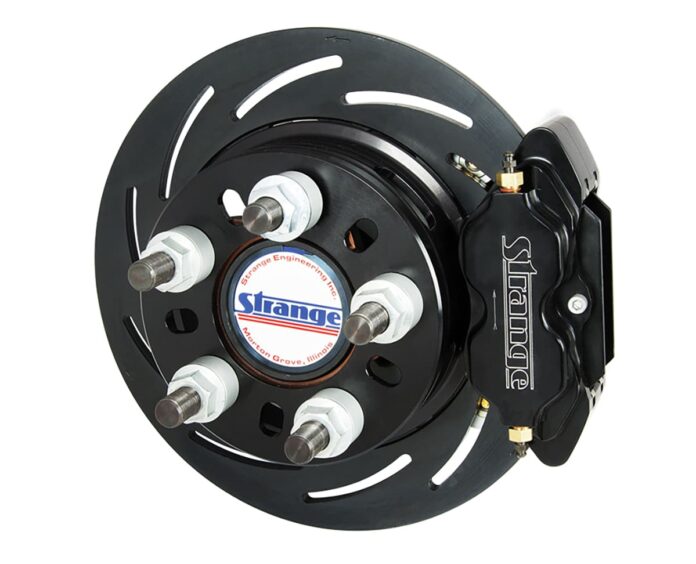 By Nick Licata
Full Stoppage
Strange Engineering's Pro Series II Stainless Rear Brake Kit is in a league of its own, advancing the two-piece design by manufacturing the floating rotor out of stainless steel. These brakes are corrosion-resistant, able to survive under elevated temperatures with zero warping or distorting, and thermally relieved to enhance material stability. To put it plainly, you can stop on a dime and have change left over. For more information, contact Strange Engineering by calling (847) 663-1701 or visit strangeengineering.net.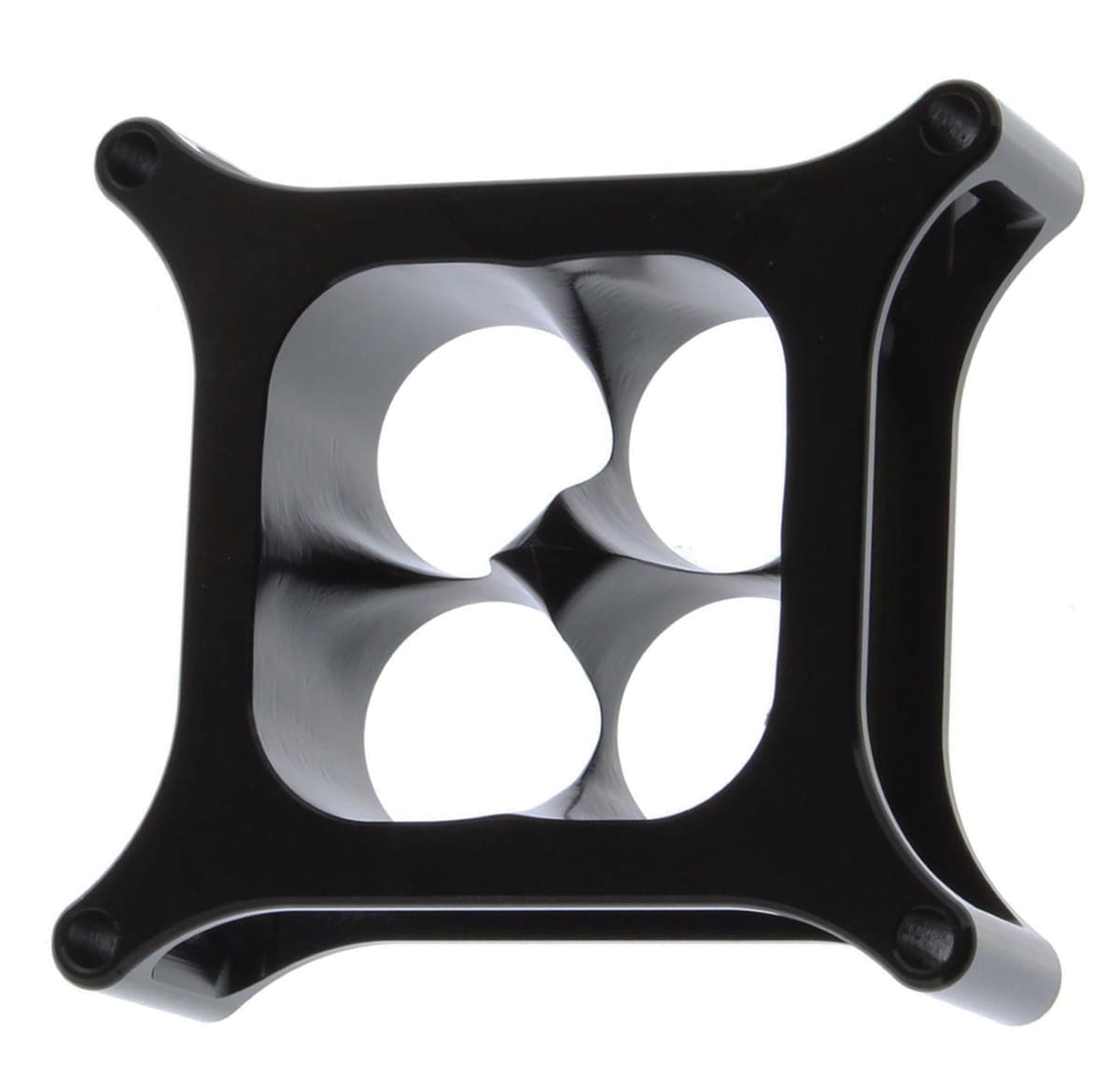 Spacers for Racers
Summit Racing Tapered Carburetor Spacers smoothly transition from a four-hole design at the carburetor to an open plenum at the intake manifold, creating four venturis to increase airflow through the carburetor boosters and improve air and fuel distribution to the intake manifold runners. And that means more horsepower. The spacers are machined from billet aluminum, have a black-anodized finish, and are available in 1- and 2-inch heights for 4150-style squarebore and Dominator-style carburetors.
For more information, contact Summit Racing by calling (800) 230-3030 or visit summitracing.com.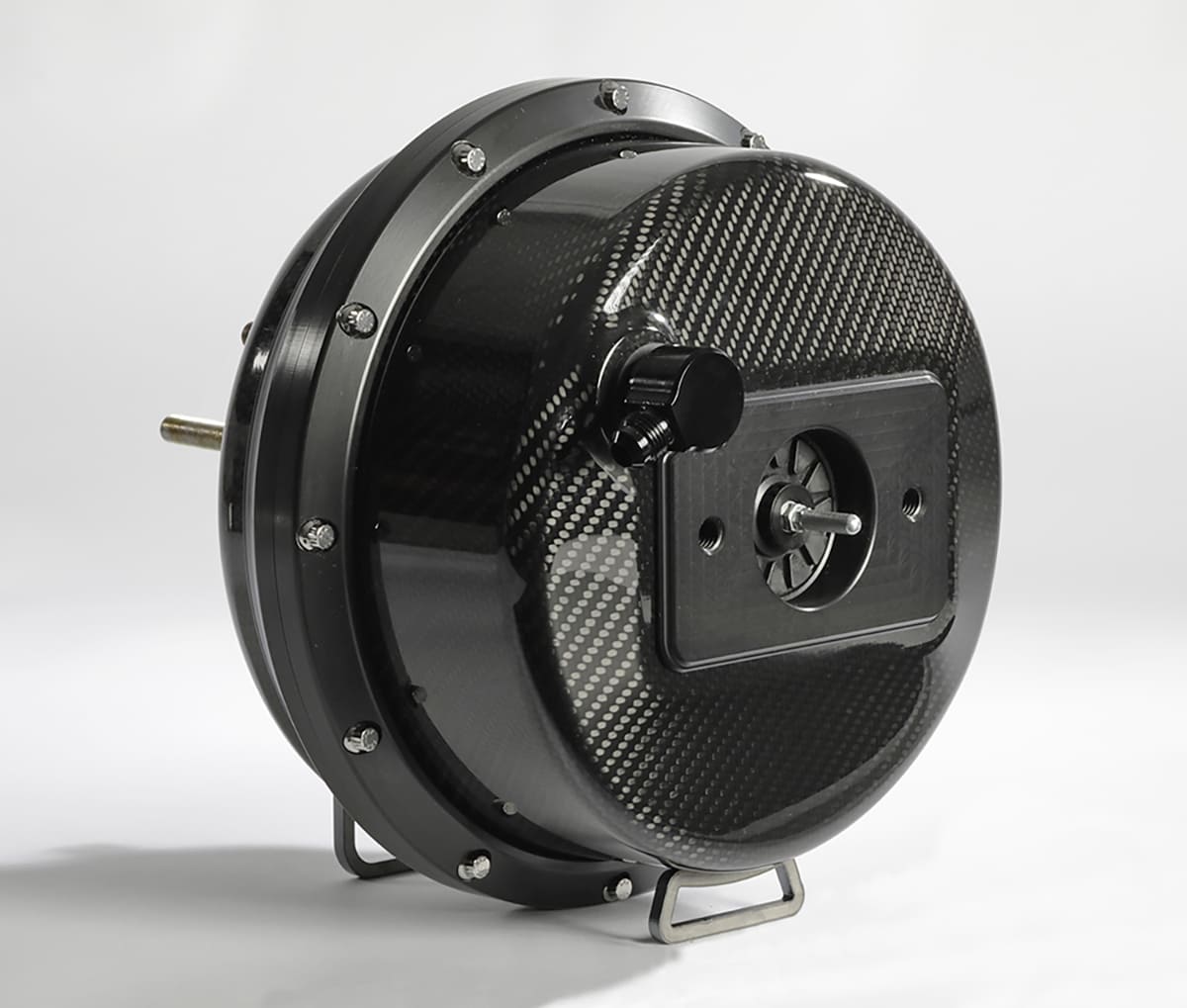 Carbon-Fiber Footprint
Master Power Brakes is excited to introduce their all-new Carbon X Brake Booster—a brake booster that has the looks to go along with today's high-end builds. Their Carbon X Brake Booster consists of high-gloss outer carbon-fiber shells holding the modern 9-inch, dual-diaphragm internals together with several CNC-machined billet aluminum components, including the two outer billet aluminum rings. The standard Carbon X Brake Booster will utilize outer rings that are standard in either black anodized, polished, or brushed finish. For more information, contact Master Power Brakes by calling (888) 249-9332 or visit mpbrakes.com.