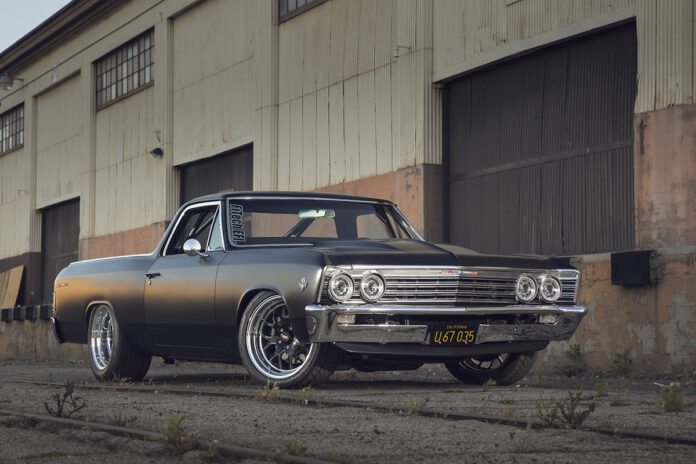 Growing Up in the Fast Lane
By Fuelish Media – Photography by the Author
It's sad to say but most of us probably haven't hung onto our first vehicles. Granted, some of our first cars were P.O.S. hand-me-downs from mom, but a majority of us were lucky enough to have a legit set of wheels of our own right out of the gate. Sure, that car may have been cool back then, but just imagine how much cooler it could be now with more experience and money to throw at it!
While most car fiends can only dream about making progress to their first ride, there are a few who are experiencing the rare treat of still being able to wrench on them to this day. Chris Decker, of San Mateo, California, is among the lucky ones who held onto their very first vehicle. He didn't crash or blow his car up like the rest of us probably ended up doing with ours. He actually took good care of his and has gone on to do some pretty cool things with it over the years.
"I first bought the car in March of 1998— a couple months after turning 16," Chris says. "My friends all had older muscle cars back in high school, but nobody had an El Camino. A family friend had a 1960 Elco, and I absolutely fell in love with it when I was a kid, so when I had the chance to buy one, I didn't hesitate. I generally like having something that doesn't blend in with the masses, so this car was perfect for me."
Back then, Chris' El Camino was a solid car. It had a mild small-block, an automatic transmission, and posi rearend—nothing crazy but perfect for a new driver. Needless to say, Chris was still a teenager and was always interested in blowing the doors off of his friends' cars, so he started making some upgrades to the engine. A new cam, intake, headers, and even a full-on nitrous system found their way into the mix. Not sure what Chris was making in allowance at whatever after-school job he was able to land, but he was serious about always taking his precious Elky to the next level.
Next came a 427ci big-block that made 427 hp, and a Chris Alston's Chassisworks 'cage kit to beef up the chassis. This held Chris over for a few more years until 2007 when he decided he needed even more power underhood. To get there, he had Steve Schmidt Racing of Indianapolis build a 523 big-block race engine that made 900 hp, and was able to safely handle a 300 shot of nitrous. At this point, he only drove it to local car shows or to the dragstrip to race. When Chris wants to go fast, there's just no stopping him—well, with the exception of the same stuff that tends to slow us all down, like growing up and facing real life responsibilities. While none of that is nearly as exciting as speeding down the track all day, we all have to chill out and take care of business before going out to play again.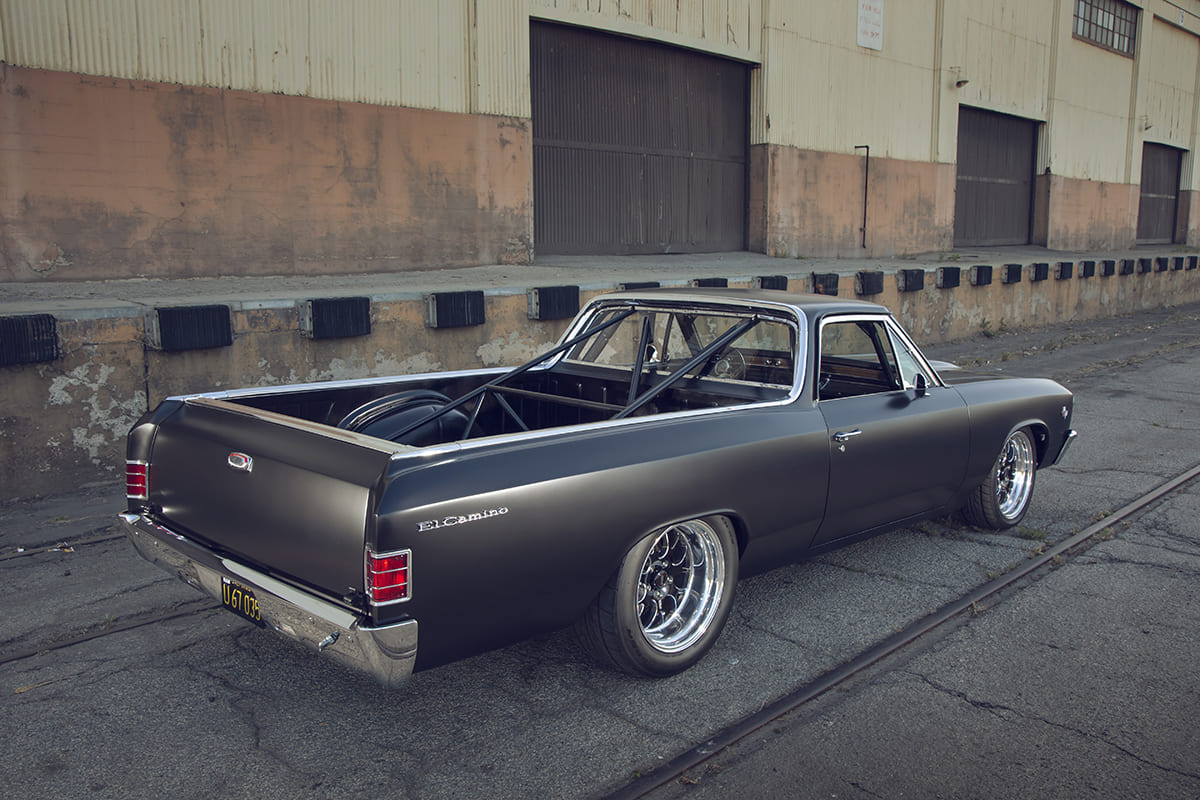 "As my life began to change, my car took a back seat in my life for a while," Chris admits. "I got married, bought a house, and then began remodeling the entire house. It wasn't until we had our first child and finished the remodel that I could start having fun with the Elky again." Chris' car changed right along with him as life took its natural twists and turns. Although the days of racing the car are most likely behind him, he did have a plan to get back in the driver seat, while hoping to share his passion with his son. While that meant having to go a different direction with the performance parts lineup, he was able to recognize that he could still make things interesting.
"I ended up selling the big-block I had built for the car and all the components that bolted onto it," Chris says. "I decided to start over with the car, and my new vision was to be able to take my son for a ride in the safest way possible." The Elco was stripped of quite a bit of what made it awesome in the first place, but its new version was to be just as fun and reliable to drive on the street—not just at the track.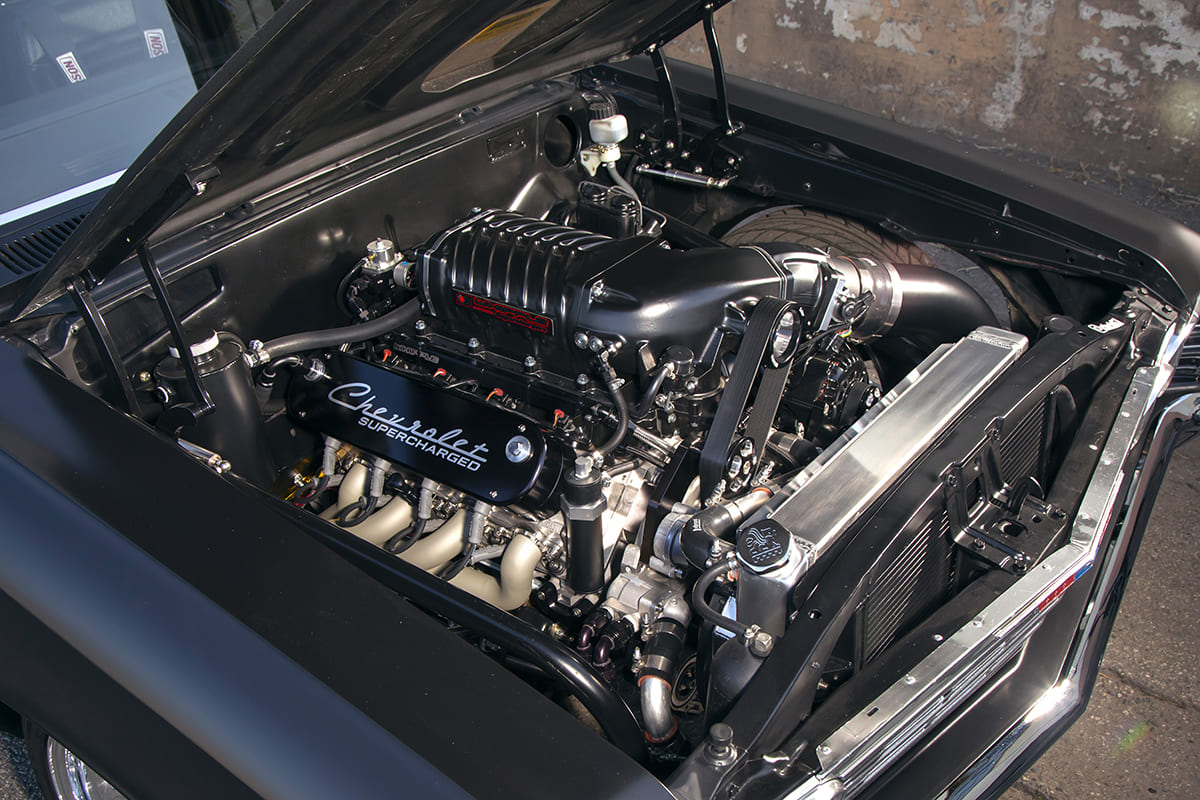 Chris' next adventure with his car would be geared toward having a blast with the family, and what would be more reliable and exciting than an LS3? "I loved drag racing, but I wanted to be able to take the car up a windy mountain road, so that's the engine I ran with," he says. "I also knew that with a better 'everyday' engine I'd have to come up with a better suspension setup, which is why I went with adjustable shocks to help give the car a different attitude for different driving conditions when I felt I could let loose with the car a bit more."
Now, you should know Chris well enough by now to know what he really means by 'let loose,' right? Yep, you guessed it—he still hasn't quit his quest for more power but he would need more finesse with his gains now rather than settle for sheer brute power. "I was able to fulfill a childhood dream of having a roots-style supercharger," he exclaims. "The Whipple 3.0L Gen 5 supercharger has been great and drove me to completely rebuild the LS3 with a full forged rotating assembly to support the 15 pounds of boost."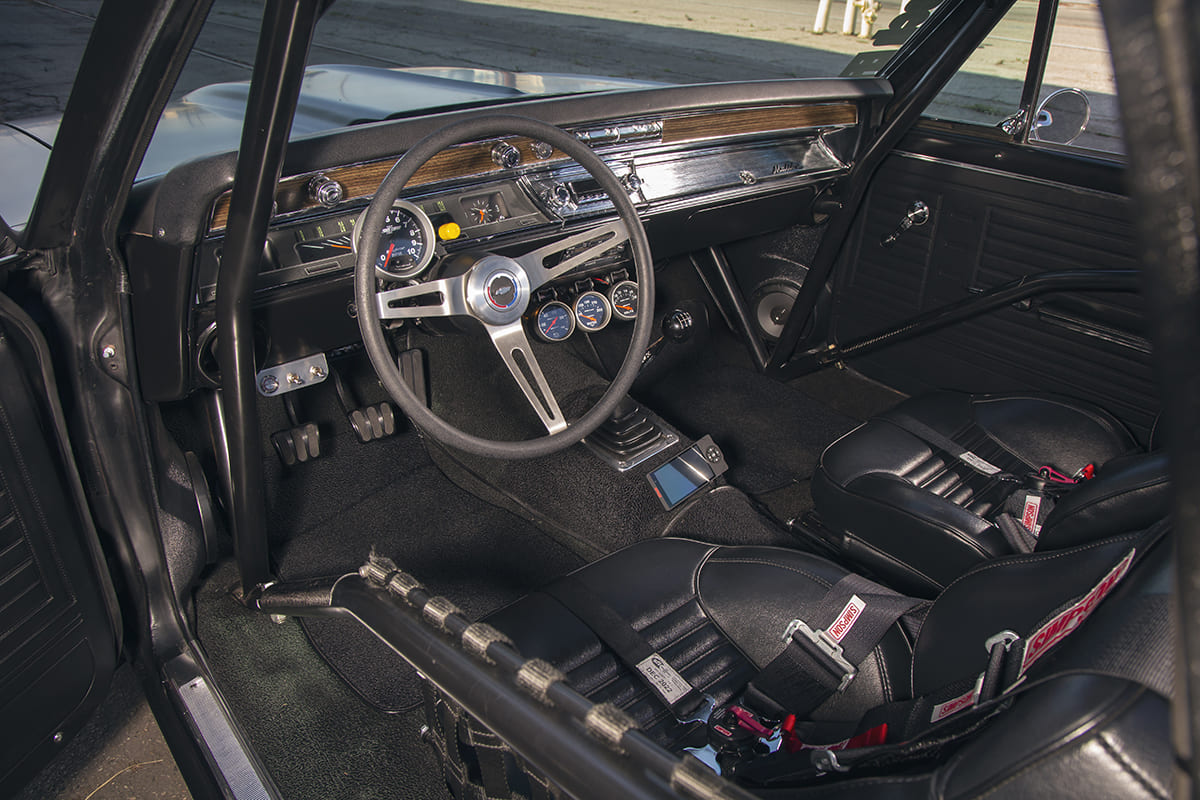 It's safe to say that Chris won't be separating from his El Camino anytime soon, but that should be obvious by now. The car has been with him from the beginning of his driving career, and he has proven that he still maintains a healthy interest in it. Through all the changes the car has been through, it still serves as a source of happiness for Chris, and that's really what has kept him so close to it. "I've had some really good memories with this car. Getting to take my son for a ride in it was definitely my favorite one so far. Driving the car to SoCal for the Quarantine Cruise event was another exciting milestone, as it was a 400-mile drive each way. There's no way I could've done that when it was built to race."
TECH CHECK
Owner: Chris Decker, San Mateo, California
Vehicle: 1967 Chevrolet El Camino
Engine:
Type: 2015 Chevy LS3
Displacement: 377 ci
Compression: 9.5:1
Bore: 4.070 Stroke: 3.625
Cylinder Heads: GM aluminum
Rotating Assembly: Callies DragonSlayer
Valvetrain: Texas Speed Double Springs
Camshaft: Texas Speed Stage 3
Induction: Whipple LS3 supercharger, FiTech throttle body and Ultimate LS Standalone ECU
Assembly: Chris Decker and Chris Chandler
Fuel Supply: Rick's stainless steel tank, two Walbro 525 pumps
Accessory Drive: Wegner Automotive WAK075
Exhaust: MagnaFlow 3-inch stainless exhaust and mufflers
Output: 800-plus hp, 700-plus lb-ft of torque
Drivetrain:
Transmission: 2015 TREMEC T56 Magnum XL with McLeod RTX clutch
Rear Axle: Chevy12-bolt, Detroit TrueTrac limited slip
Chassis:
Front Suspension: Global West upper and lower control arms, steering knuckles, and antiroll bar, GM drum spindles, Eibach springs, QA1 coilovers
Rear Suspension: Four-link stock location Hotchkis boxed trailing arms, adjustable upper trailing arms, QA1 coilovers with Global West conversion
Brakes: Wilwood Forged Dynapro six-piston (front), four-piston rear, GM master cylinder
Miscellaneous: 14-point chromoly rollcage
Wheels & Tires:
Wheels: 18×8.5 and 18×10.5 Weld Racing S77 wheels
Tires: 245/40R18 and 305/45R18 Nitto 555/555R tires
Interior:
Upholstery: Black vinyl
Seats: Distinctive Industries pro touring seats with Simpson Racing harness
Gauges: Auto Meter
Steering: ididit tilt column with OEM-replacement 1969 Chevelle steering wheel
Stereo: Retrosound Hermosa head unit with 6×9 speakers
Exterior:
Bodywork and Paint: Avery satin black wrap by SVO industries
Hood: Glasstek fiberglass
Grille: OEM
Bumpers: OEM
Miscellaneous: Stretched rear wheelwells, shaved antenna, side molding, and gas door