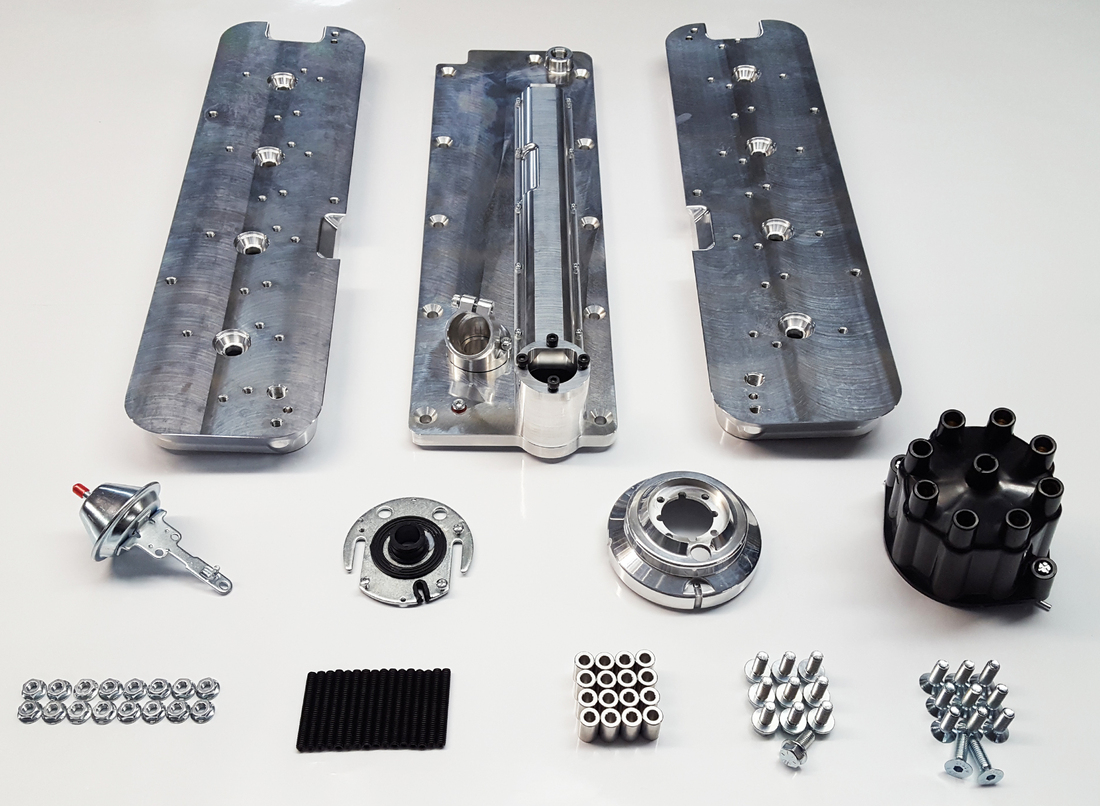 Transforming your LS engine to give it the appearance of a Ford FE from the '60s is now a great deal easier. You can convert your LS3 or LS7 and make it look like the Blue Oval pushrod V-8 monster FE you really want. All the while maintaining the LS modern performance.
The Bowler Performance FE conversion package (PN VALLEYCP-FORD priced at $1,800) includes the valley cover, valve cover adapters, distributor cap conversion (8mm plug wires not included), and all necessary hardware. The conversion kit parts are machined from 6061 billet aluminum and shipped in a raw finish, allowing you to custom paint or powdercoat to your engine's color scheme.
Designed for use with the Gen IV LS3 and LS7 engines, you can now use your existing period-correct FE valve covers, air cleaner top, and oil fill tube with this package to enhance the visual "punch." Bowler Performance recommends using this in conjunction with the LS Classics by Lokar intake and lower air cleaner adapter for the best look.
For more info, check out Bowler Performance Transmissions by calling (618) 943-4856 or visit www.bowlertransmissions.com.