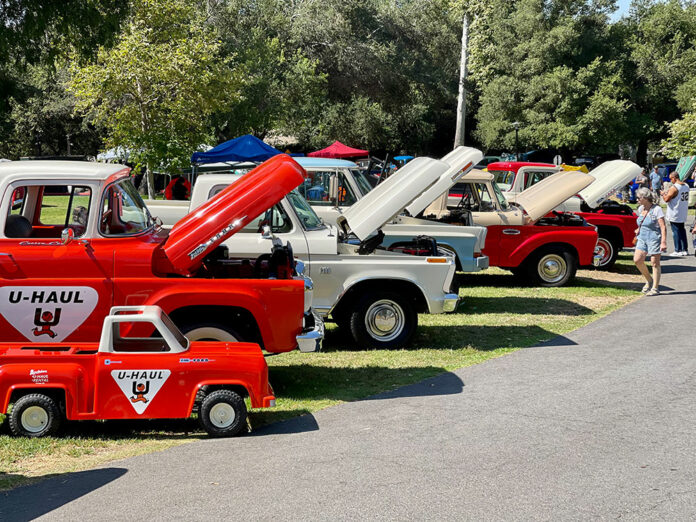 The Largest Classic Ford Truck Show on the West Coast
By Solomon Lunger – Photography by the Author
The 38th Annual F-100 Western Nationals was such a great time! The show is hosted by the Pickups Limited Truck Club of Orange County, which was started back in 1976 by a bunch of early Ford F-1 & F-100 lovers and has now turned into the largest classic Ford truck show on the West Coast!
The F-100 Western Nationals was originally the Truckin' Nationals River Run in Lake Havasu City, Arizona. It has since moved and grown over the decades. This year's 38th annual show was held at the scenic Canyon RV Park in Anaheim, California, the perfect venue to hold a show—plenty of trees to offer welcomed shade from the hot summer sun, a very family-friendly area with space for everyone to park with friends.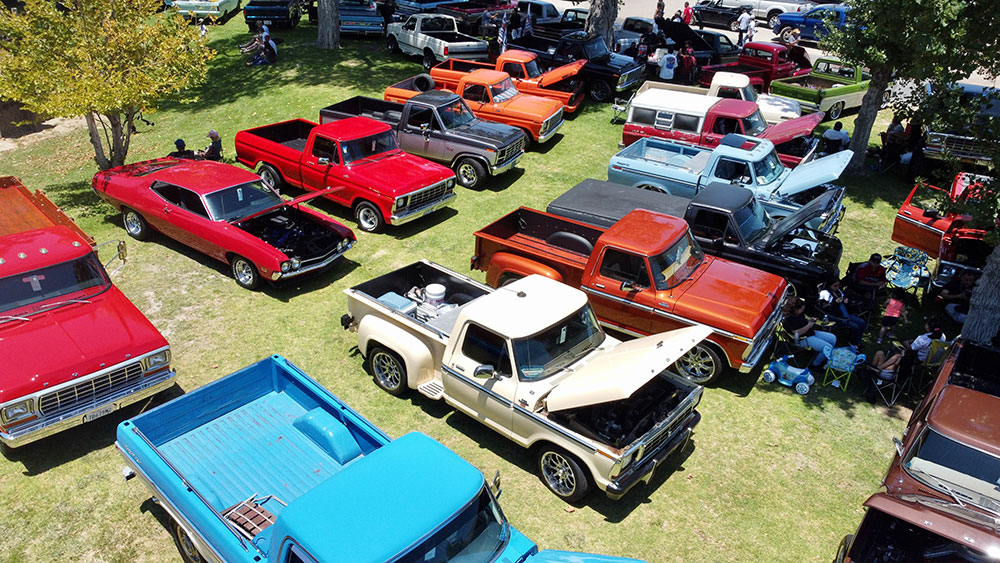 Read More: Born to Tow, Built to Haul Ass: 1939 Ford Pickup
There were easily over 250 old Ford trucks that spanned all generations, from an original 1948 F-1 to a 2003 Lighting SVT, there was something there for everyone. We found that the older generation of Ford truck enthusiasts embraced the younger generations to come out and bring a Ford truck. That's what made this particular event so enjoyable: everyone was invited … the only caveat was that it must be a Ford truck to enter!
We are excited for next year's event to be able to enjoy the West Coast and spend some time with some like-minded truckers!