71st Autorama Sizzles in Sacramento
By Patrick Patterson – Photography by the Author & Michael Christensen
The second longest running car show in the country didn't disappoint after taking a two-year hiatus. The post-pandemic 71st edition of the Sacramento Autorama, presented by O'Reilly Auto Parts, with the Custom D'Elegance sponsored by ARP, was a home run as things idle back to normal in the high-performance world. Bolstered by full buildings and a robust driven-in turnout, the event was deemed a success by promoter and participants alike. A smashing success.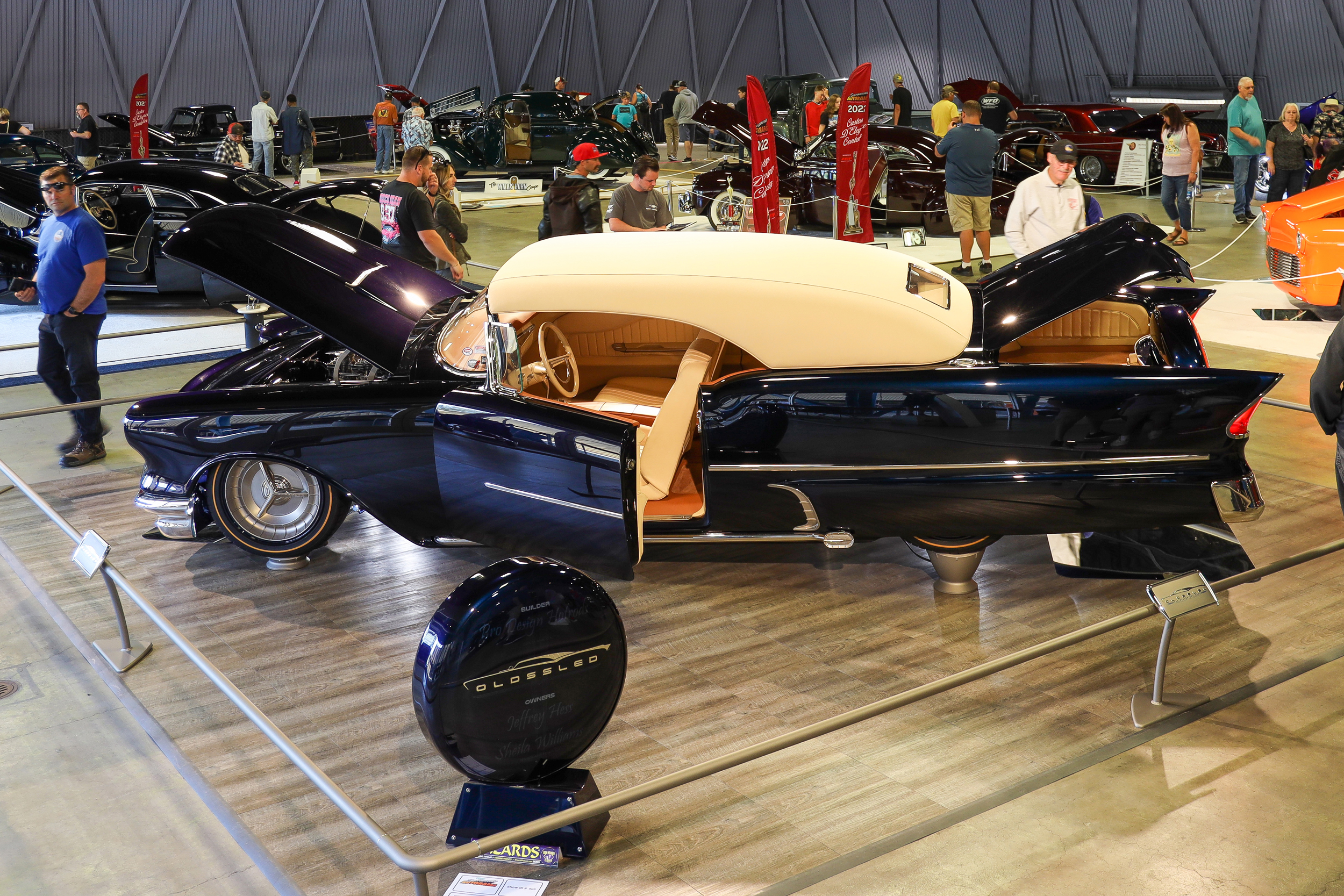 Custom car stylists come here far and wide to compete for the Custom D'Elegance Crown—an award steeped in prestige. There is also the coveted "Big B awards." Paying homage to Sacramento custom legends H.A. "Baggy" Bagdasarian, Sam Barris, Joe Bailon, and Dick Bertolucci, the Big B awards are presented to the best of the best.
Displayed together in the upper concourse, this year's Custom D'Elegance crop featured five heavy hitters: Dave Ciccante's '47 Buick Roadmaster out of the Lucky 7 stable, Joey Monaco's '40 Merc, Eddie Tovar's '40 Merc (a restyled Barris Kustom from 1951), Jeffrey Hess' '56 Olds out of the Pro Design Hot Rod Shop, and Joe Cusumano's '54 Merc. While all were turned out and polished to perfection, the Hess '56 Olds Sled took home the D'Elegance crown (as well as the Sam Barris Memorial award), the big cup, and the cash that goes with it.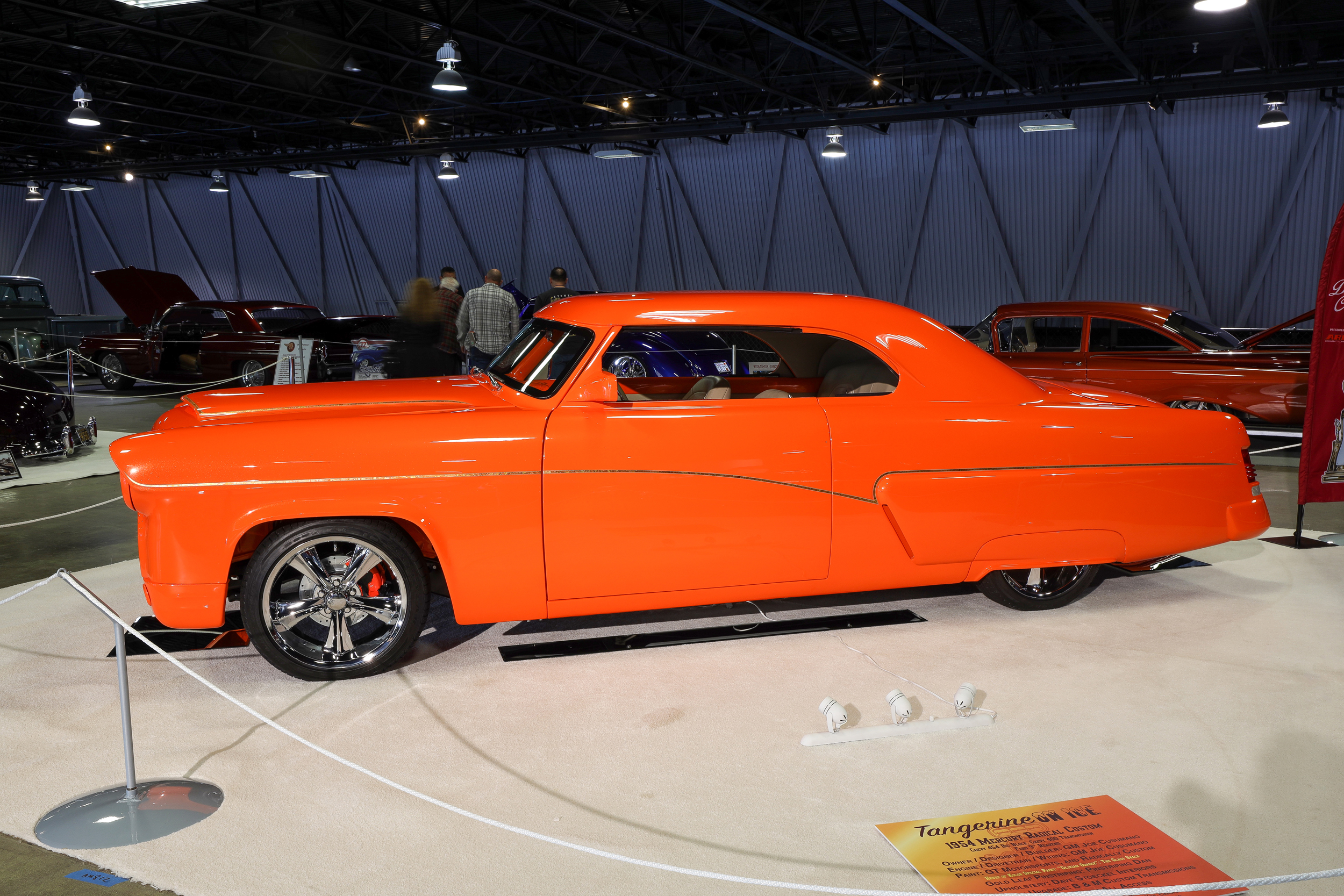 For Hess the journey started in high school. His first car was a '56 Olds Super 88 'vert. It left an indelible impression. Here he was some 60 years later taking home the D'Elegance crown. Working closely with Mike Filion of Pro Design Hot Rod, the Olds was molded into perfection during a multiyear build. The car is awe inspiring. Taking parts and style from many different makes and models, its flawlessly finished in House of Color "Way Past Midnight" blue. While we won't share the entire mod list, consider this; it sports a 354ci Chrysler Hemi, '54 Corvette grille, '56 Packard taillights, and a Continental Kit. A killer custom through and through and 100 percent worthy of the big prize.
Fellow competitors held their own with Ceccanti's Buick Roadmaster taking home the King of Kustoms. Following up on its Al Slonaker award at the Grand National Roadster Show, Pat Gauntt's '32 Ford coupe took home the Dick Bertolucci Award of Excellence while Jerry Logan's '41 Packard took the H.A. Bagdasarian Memorial Award. Not to be outdone, Joe Ortega's pristine '63 Impala won the Joe Bailon Memorial Award.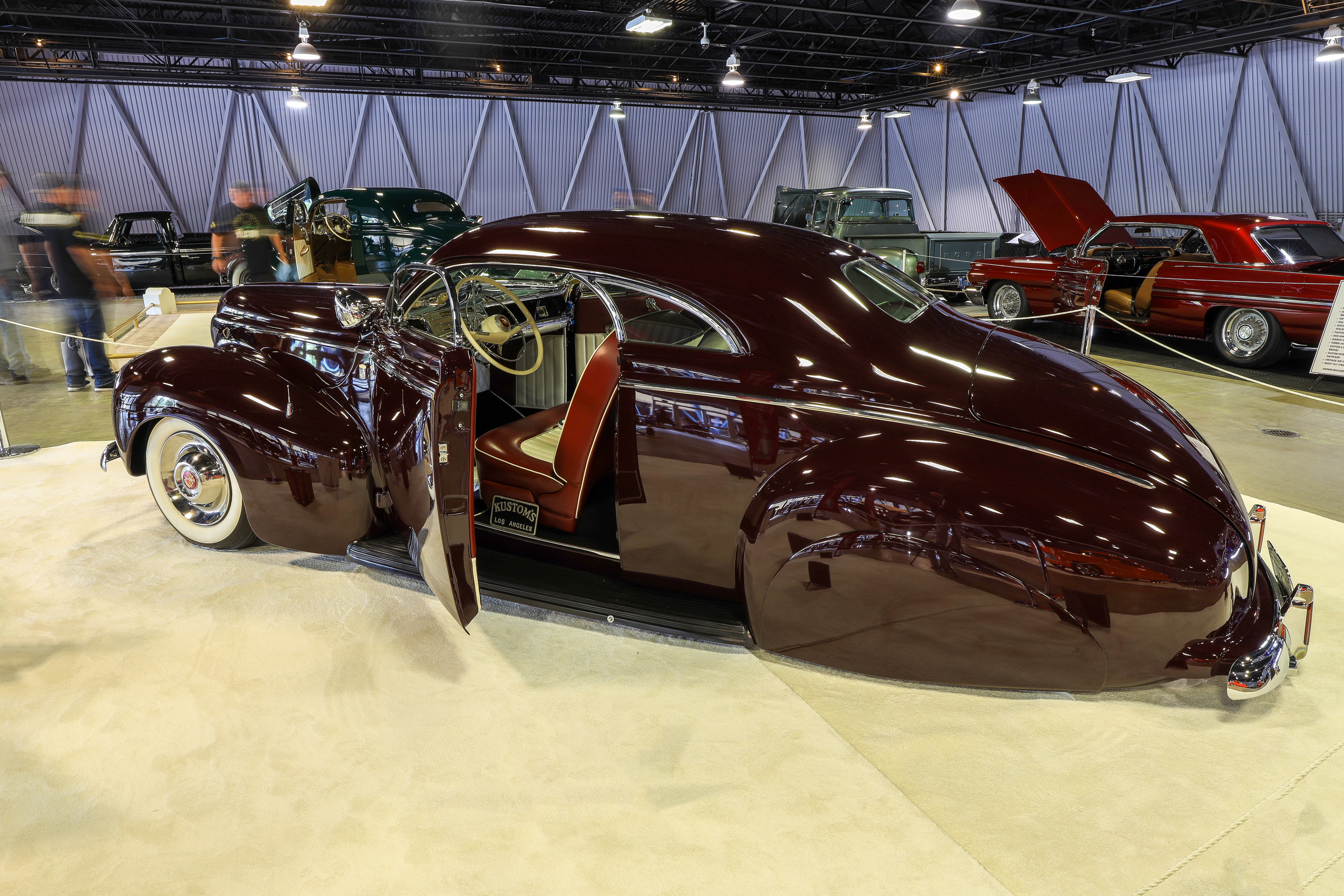 With over 500 cars filling eight exhibit buildings, there was plenty of hardware to go around. You can visit hotrodshows.com to see the dazzling list of all class winners. Special exhibits that caught our eye in Sacramento was a fantastic display of lowriders. Known as the Lowrider Showcase, hosts and coordinators Raj Reddy and Jay Walding gave us something to sink our teeth into. Candy paint, etched plating, wire wheels, and all the lowrider trappings got our boulevard blood pumping.
With spring sunshine and temperatures in the low 80s, the Autorama Drive In, presented by Modern Rodding along with our sister publications Classic Truck Performance and All Chevy Performance, saw hundreds of local rides roll through the gates and post up throughout the spacious Cal Expo show grounds. With a cut-off year of 1973, everything here was from the golden era of automotive production. It's always a kick in the rumble seat to see a nitrous-fed '67 GTO parked next to a Westergard-styled '36 Ford parked next to a Hemi-powered Model A next to a terrifying Tri-Five. With bugs on the grille, and heat waves coming off hoods, these rides were all drivers. No trailers in sight.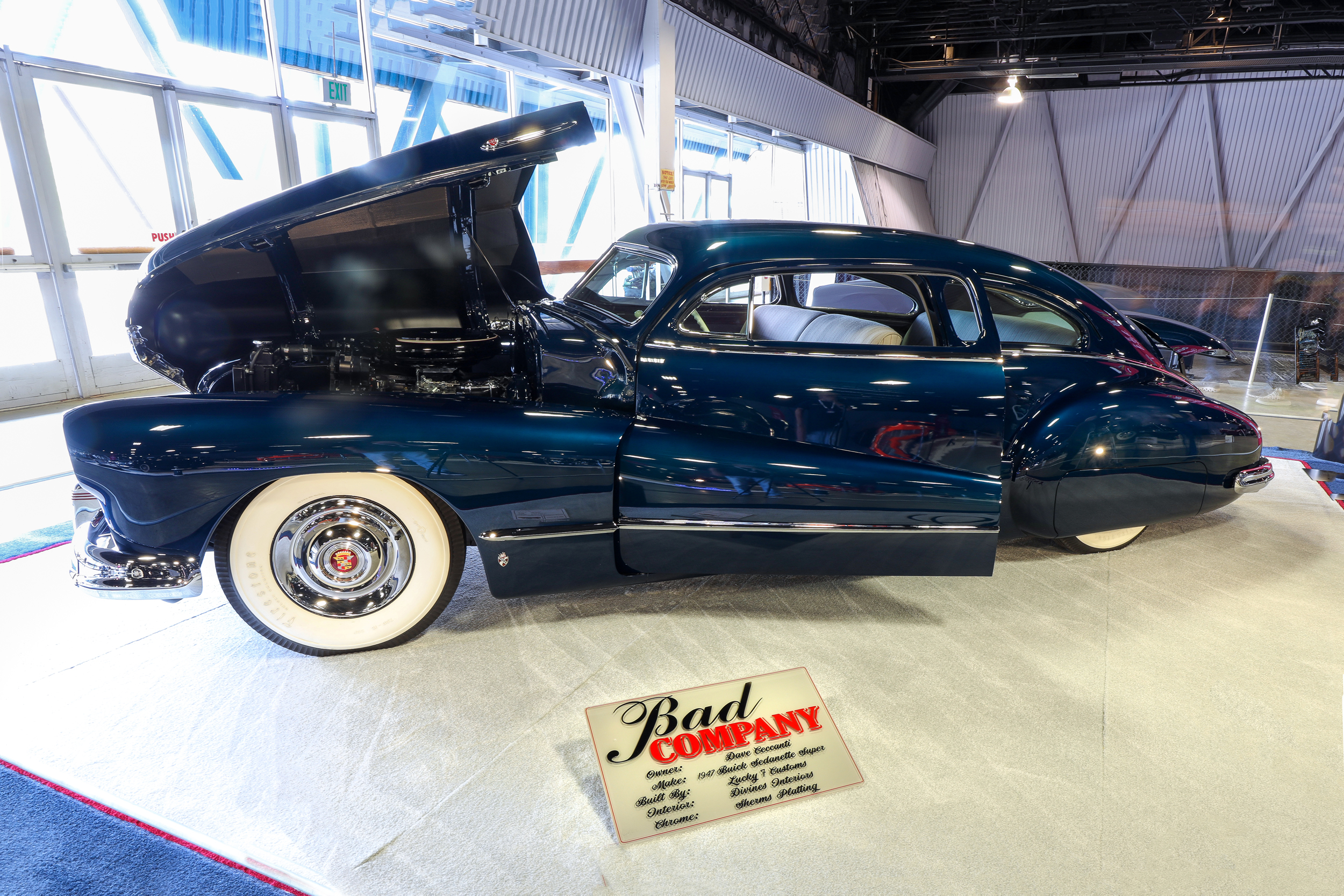 The indelible impression stamped on this event included sheer joy at seeing car guys and gals come together again. It was spiritual. It was like we were all healing. Like-minded passionate people driven by their love for vintage cars made it seem like another 71 years of the Sacramento Autorama is possible. MR