Take a Look Before the Doors Open to the Public
By Brian Brennan   –   Photography By Author
It's a "grand" weekend with spectacular weather to welcome the 73rd Annual O'Reilly Grand National Roadster Show held at the Pomona Fairplex in Southern California. Home of the America's Most Beautiful Roadster's near 10-foot perpetual trophy and the Al Slonaker Memorial Award, an equally amazing perpetual trophy. Both winners will also receive a check for $12,500, all made possible by ARP Fasteners.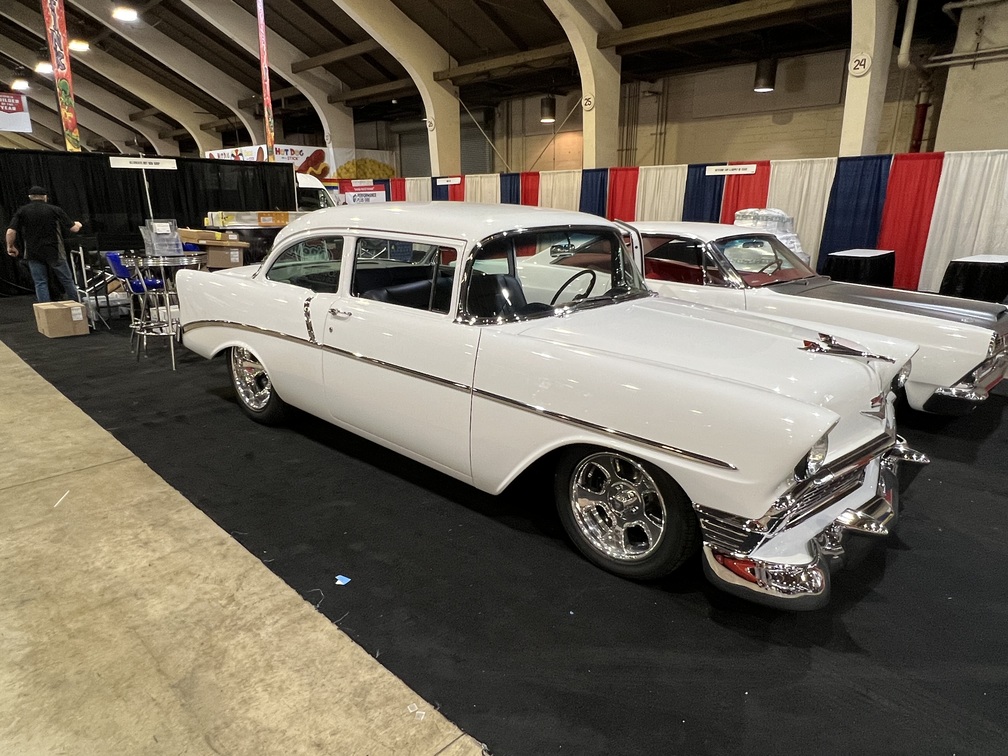 Look at what's currently set up with the remainder of today to get all the displays ready for the public opening on Friday at noon. If you can't make it to the GNRS stay in touch with Modern Rodding here as we will be having coverage of the show throughout the weekend.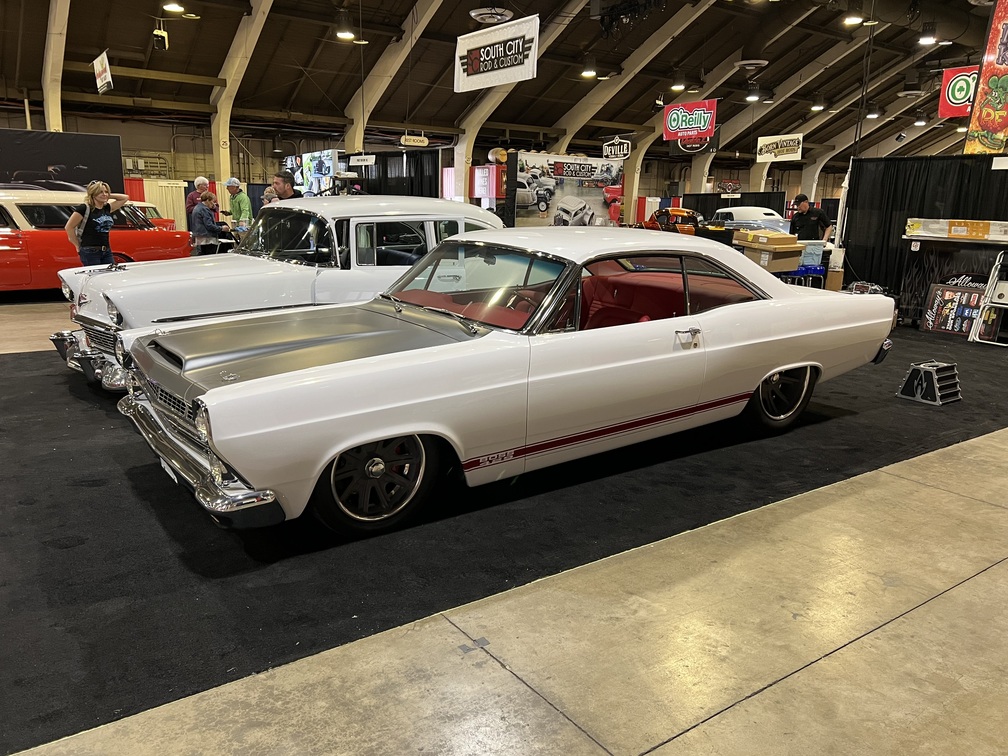 The GNRS is set up among a number of buildings that cover a section of the Pomona Fairplex. Building 4 is the main building housing the AMBR cars and many manufacturer displays. Building 6 is home to the Al Slonaker award.
Building 9, this year's feature building, will be "Keep on Truckin'," which houses over 100 classic trucks from the past that show the growth in the popularity of the classic truck. This exhibit is sponsored by LMC Truck and Classic Truck Performance (sister publication to Modern Rodding). Showcasing custom and restored trucks from 1948-1998, F-100s, C10s, OBS trucks, mini-trucks, and vans will all be on display. See the '67 C10 "Copperhead" Built by Stacey David on the TV show Trucks, also Chip Foose's '56 F-100 built on the TV show Overhaulin'. Other well-known mini-trucks will be "Lone Ranger," "Red Rocker," "Bell Tech Splash," "Sub Lo," "Little Hawaiian," and "Last Look,", as well as "Octopuses Garden" and "VanGo" vans.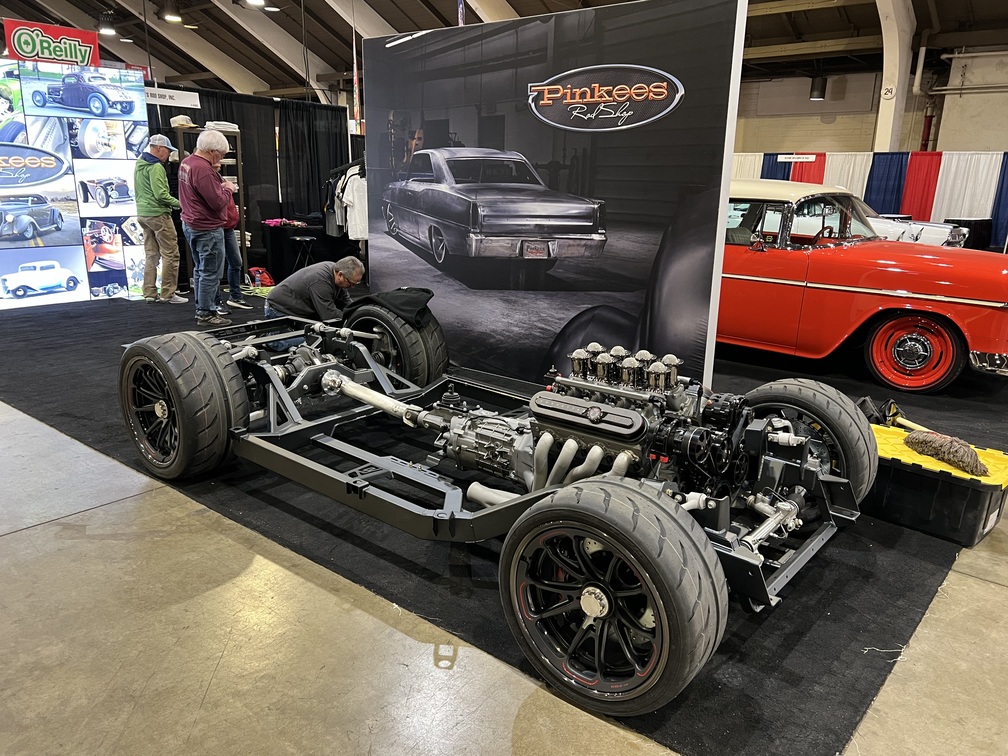 You should also look at Building 10, which houses the Suede Palace (the old World War II building where tanks were made!), the place for traditional rods and customs and some of the best rockabilly bands playing all weekend long. There is a special awards presentation on Saturday night with custom handmade trophies by different car clubs.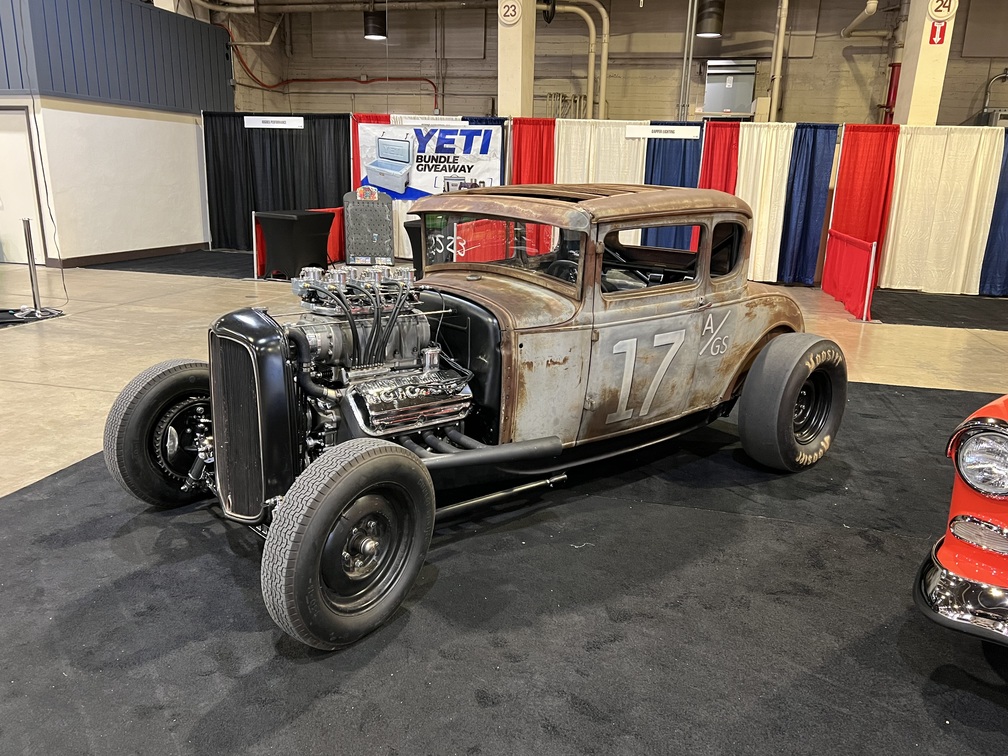 Also, outside Building 3 will be the John Ewald Memorial Nitro fire-ups, Friday 12 p.m. and 8 p.m., Saturday, 10 a.m. and 8 p.m., and Sunday at 10 a.m.
Don't miss the coolest outdoor car show that takes place along with the GNRS. In addition to being the largest indoor car show in the world, the show also hosts the 17th Annual Grand Daddy Drive-In. This event will showcase over 900 more cars between the buildings and around the show.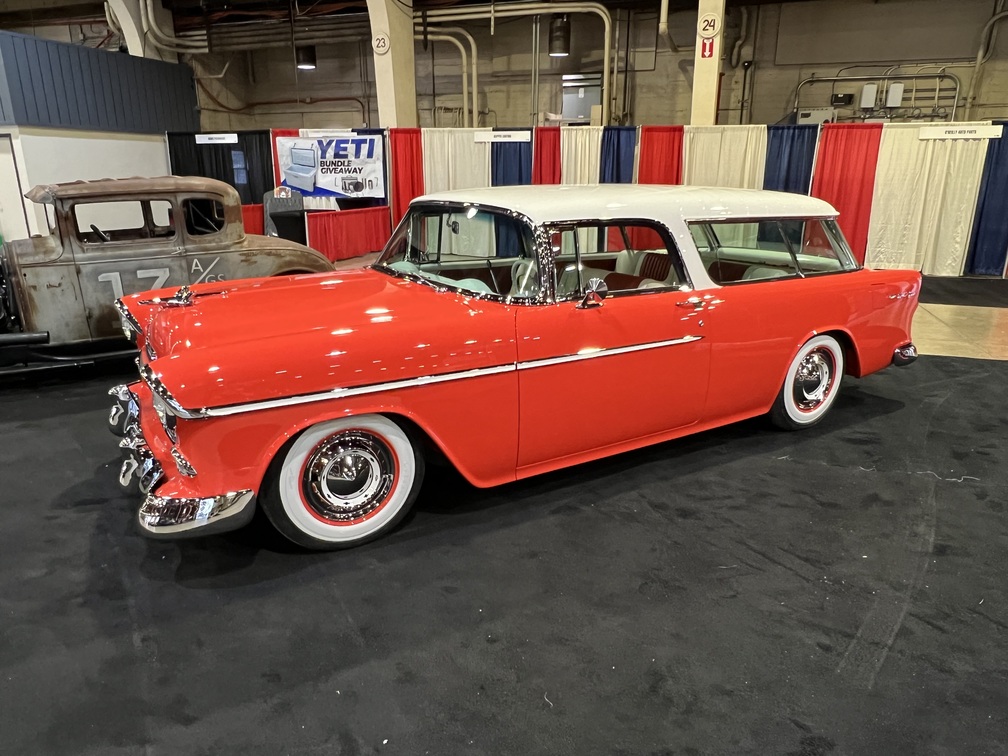 There is plenty for all to see. As happens every year the GNRS is shaping up to be something every hot rodder should take in. It's for sure a Bucket List happening. MR