Thirteen of the Best Rodding Examples From This Year's NSRA Nationals
By Brian Brennan   –   Photography Courtesy of the National Street Rod Association
It's been a crazy year, but in the midst of all of this craziness the National Street Rod Association was able to pull off its 51st Annual NSRA Street Rod Nationals held in Louisville, Kentucky, at the Kentucky Exposition Fairgrounds (newly renovated). And as part of it, the always-popular Pros Pick, sponsored by Classic Instruments (CI), came off as planned … albeit there were a few "program changes."
In years past the Pros Pick has always been a fun area of the fairgrounds to visit and see what's on call for all rodders to see. This year was no exception, with regards to the great cars on exhibit and available for judging, but the ways of the past took a backseat to what was needed to bring this year's "event within an event" to fruition.
The Pros Pick is sponsored each year by CI. It's the staff of CI led by founder/owner and chief gauge maker and emissary John McLeod who organizes the gathering, as well as inviting a "fleet" of judges from all corners of our industry and hobby. But this year was different. The staff of CI wasn't able to make the event because of the COVID-19 restrictions in place. These restrictions also impacted the judges who would normally be there forcing a "no show for the show" list. However, the NSRA picked up the proverbial ball and ran with it, making sure to cover the so-called bases and make the event within an event something both CI and those participating could be proud of. Tom Wilkerson of the NSRA was in charge of the Pros Pick portion of the overall event while NSRA event director Will Seibel was on hand to give out the overall 2019/2020 Pros Pick of the Year award.
The following are the Pros Picks from the 51st NSRA Nats: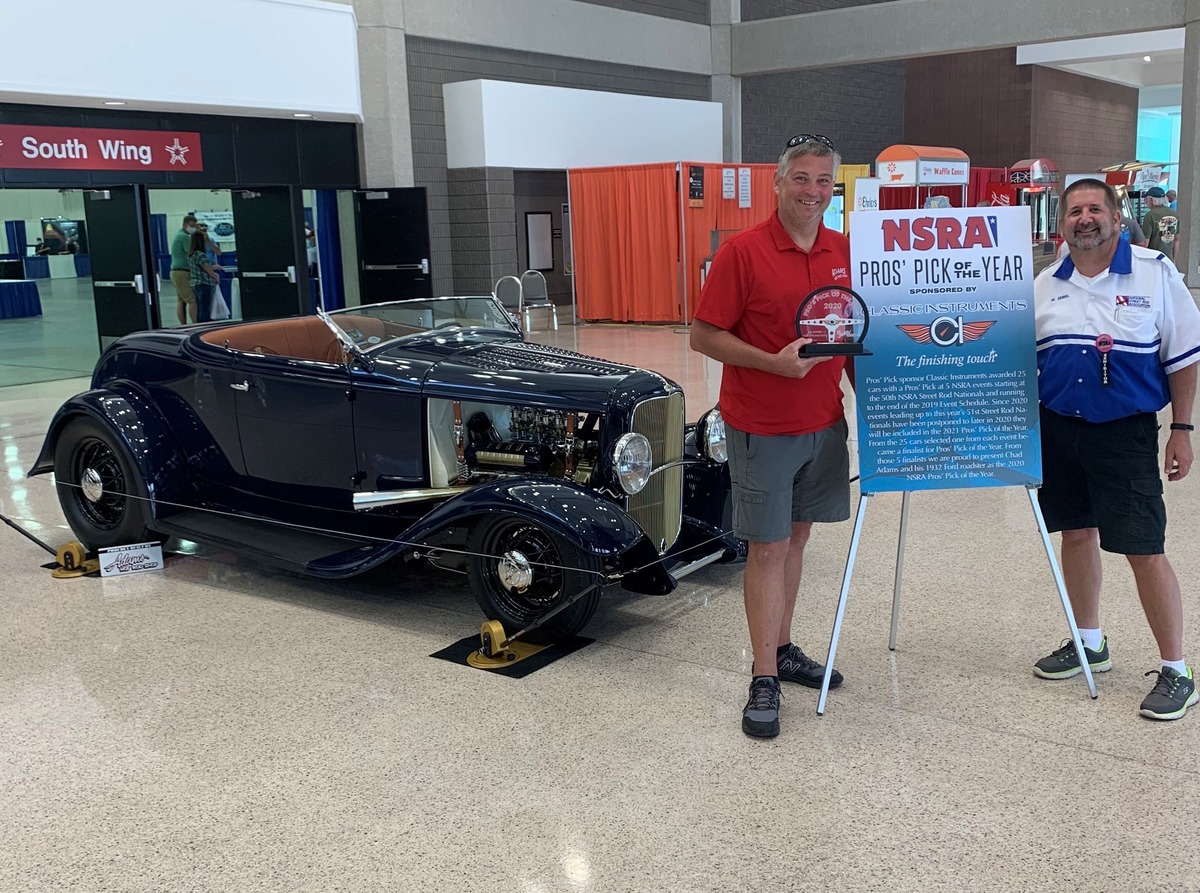 NSRA event director Will Seibel (right) presents Chad Adams his award as the 2019-2020 Pros Pick of the Year sponsored by Classic Instruments. Chad's signature 1932's feature swept-back looks plus plenty of quality construction that flows out of all the cars built at Adams Hot Rod Shop out of Rydal, GA.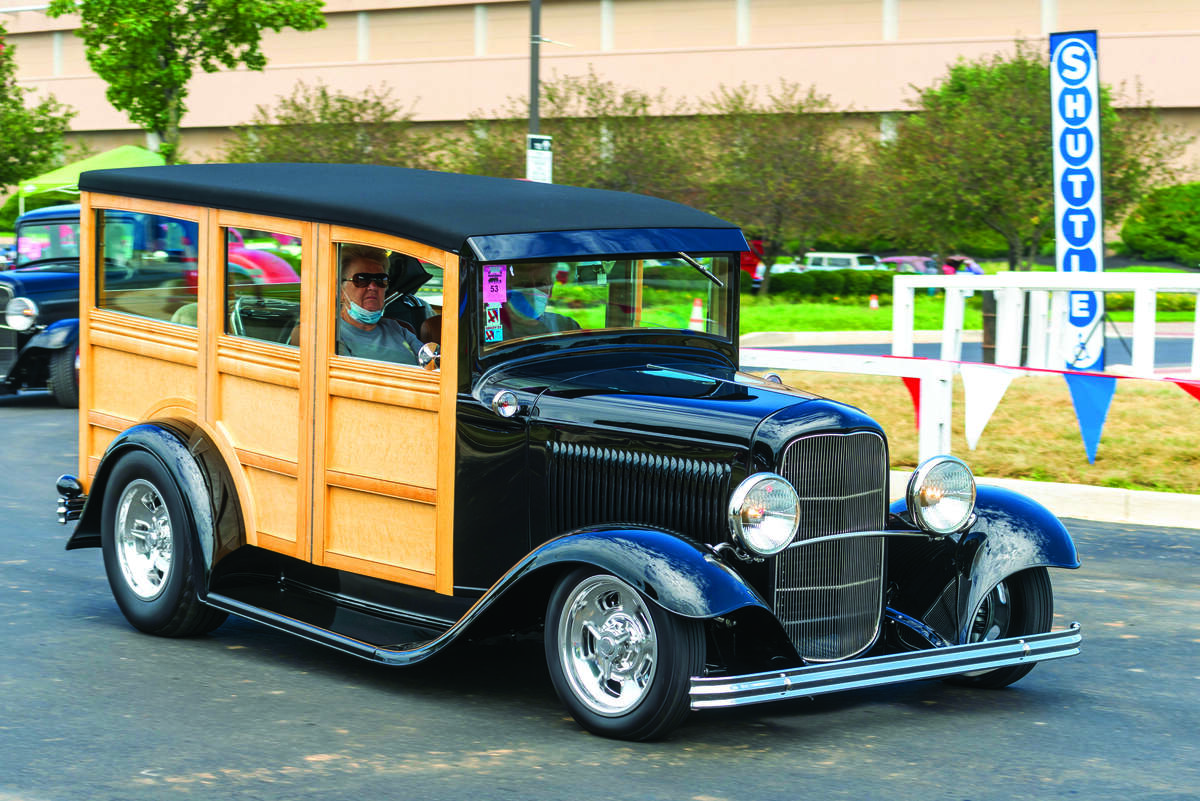 One of the other dozen recipients was Orville Adair of Broken Arrow, OK, with his 1932 Ford Woodie.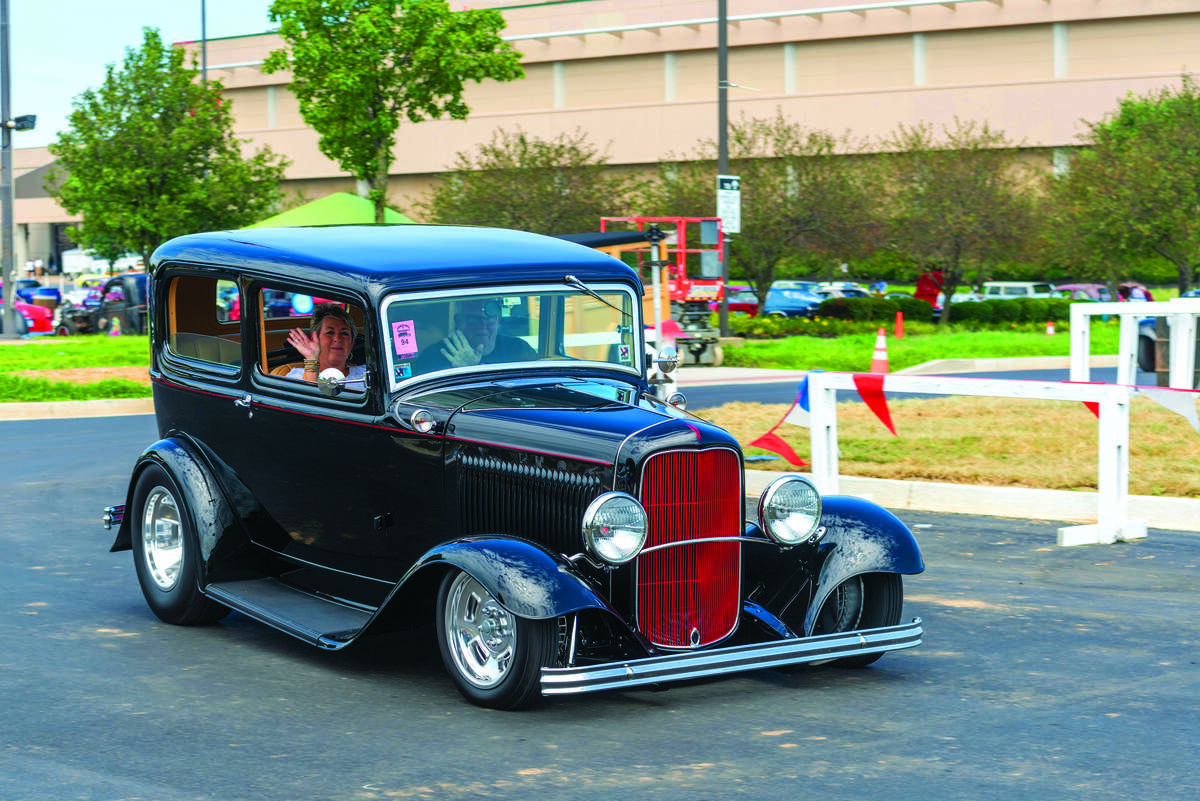 Mark Blackketter of Tulsa, OK, was on hand with his 1932 Ford Tudor sedan that captured Pros Pick honors.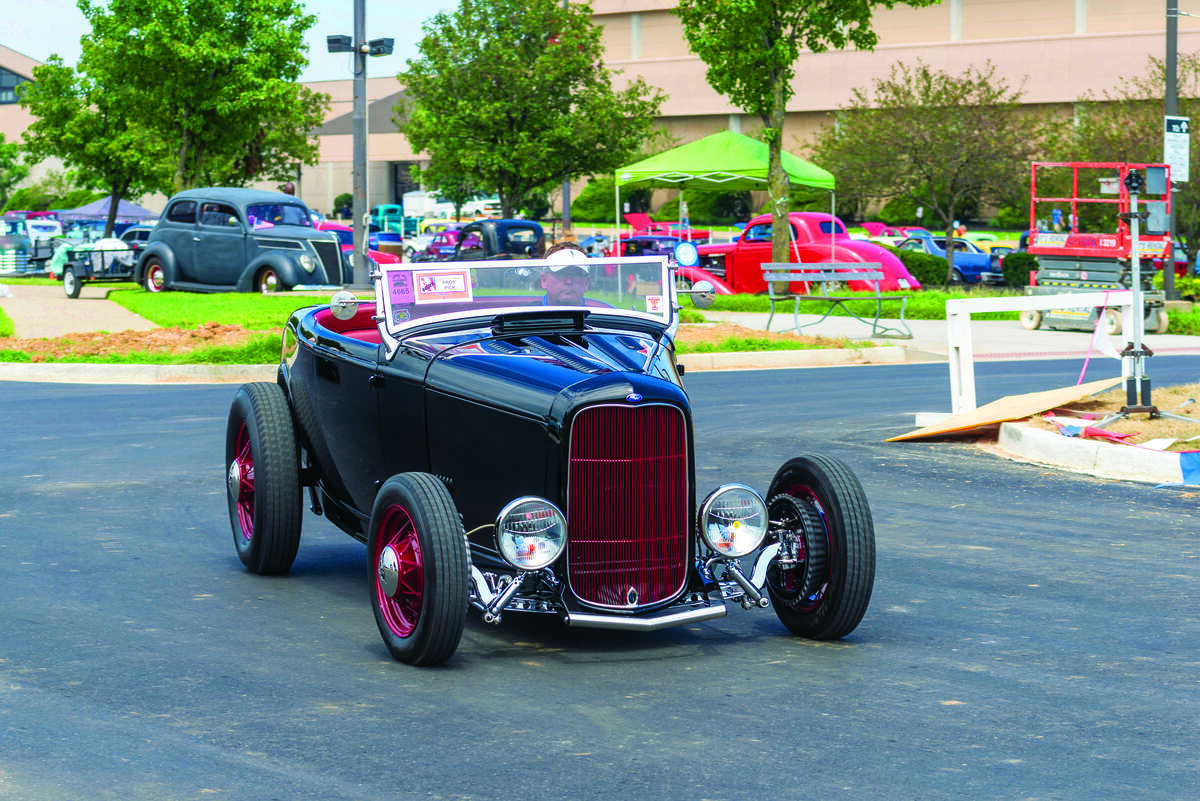 The iconic hot rod image is the 1932 Ford highboy roadster and this one belongs to Donas Singleton from Indianapolis, IN, with his wire wheel, big headlamps, drilled and filled chromed I-beam front axle. Oh, gotta love those big-finned front brakes … could there be disc hiding in there?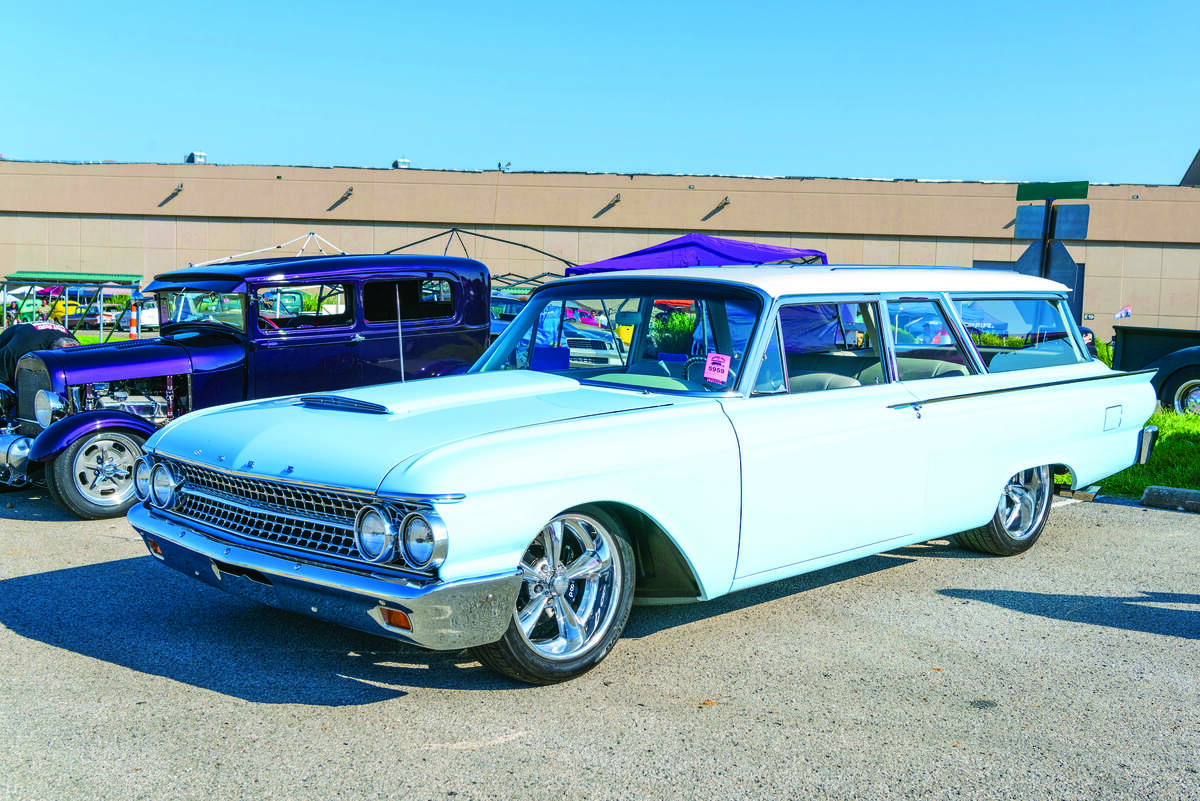 You like 'em big? You like wagons? Then you are gonna really like this 1961 Ford Ranch Wagon belonging to Randy Weaver of Douglasville, GA. Setting off this ride are the five-spoke wheels yielding a peek-a-boo window showing off the Wilwood disc brakes.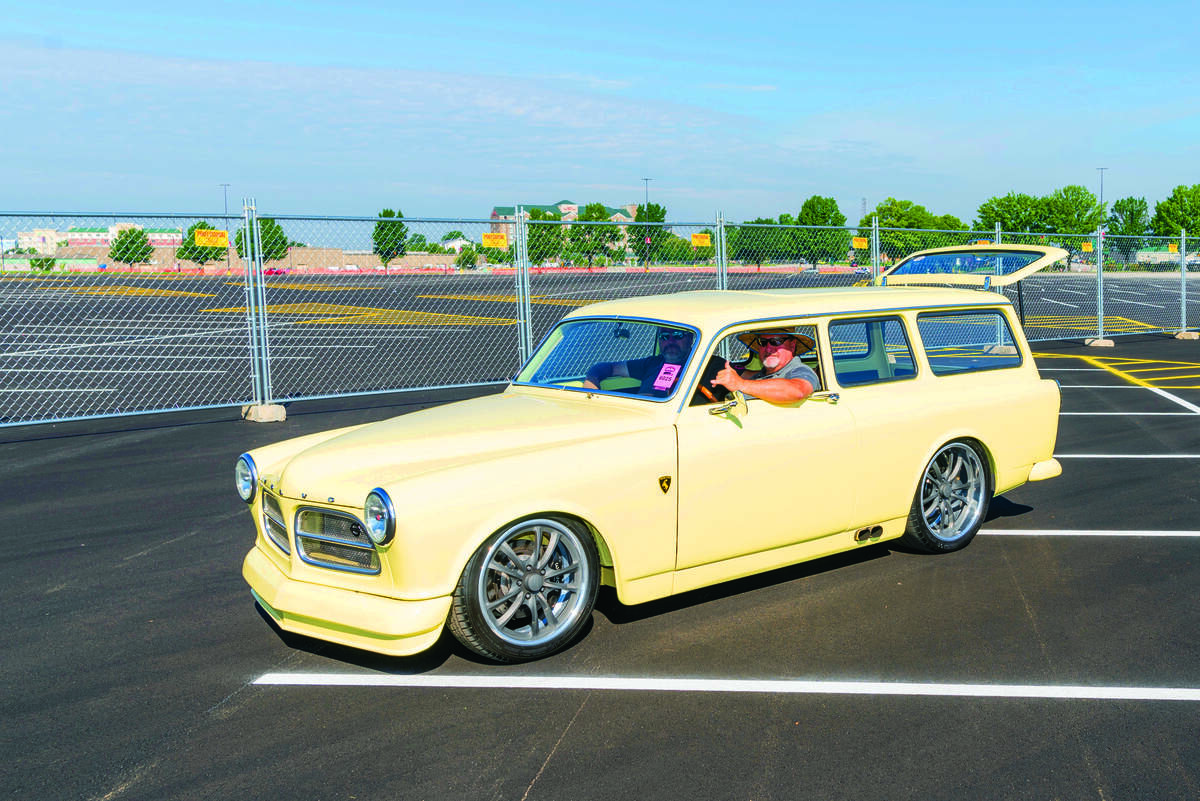 We have to admit, we wouldn't have expected a 1965 Volvo to make the cut but this yellow import stands tall with the other Pros Picks. Greg Carnforth of Floyd Knobs, IN, was on hand with this unique ride.
Any Pros Pick would be remiss if there weren't a classic truck in the mix. Here's an "arrest me red" 1965 Chevy C10 belonging to Carlee and Cale Kern of Bedford, IN, that took home the honors.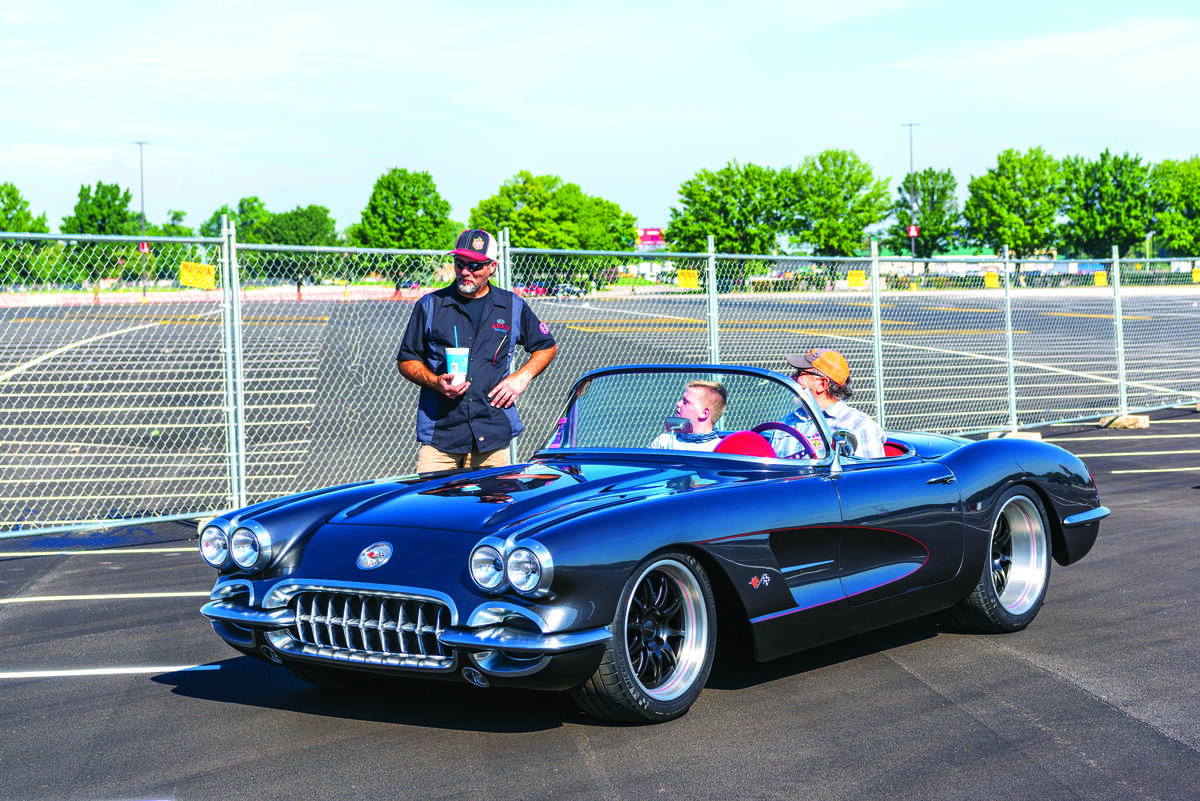 The hot rod that crosses all the lines is this one from Greg Noble of Orleans, IN, as he was on hand with his 1959 Chevy Corvette. Take a look at the subdued brightwork; we like the vibe.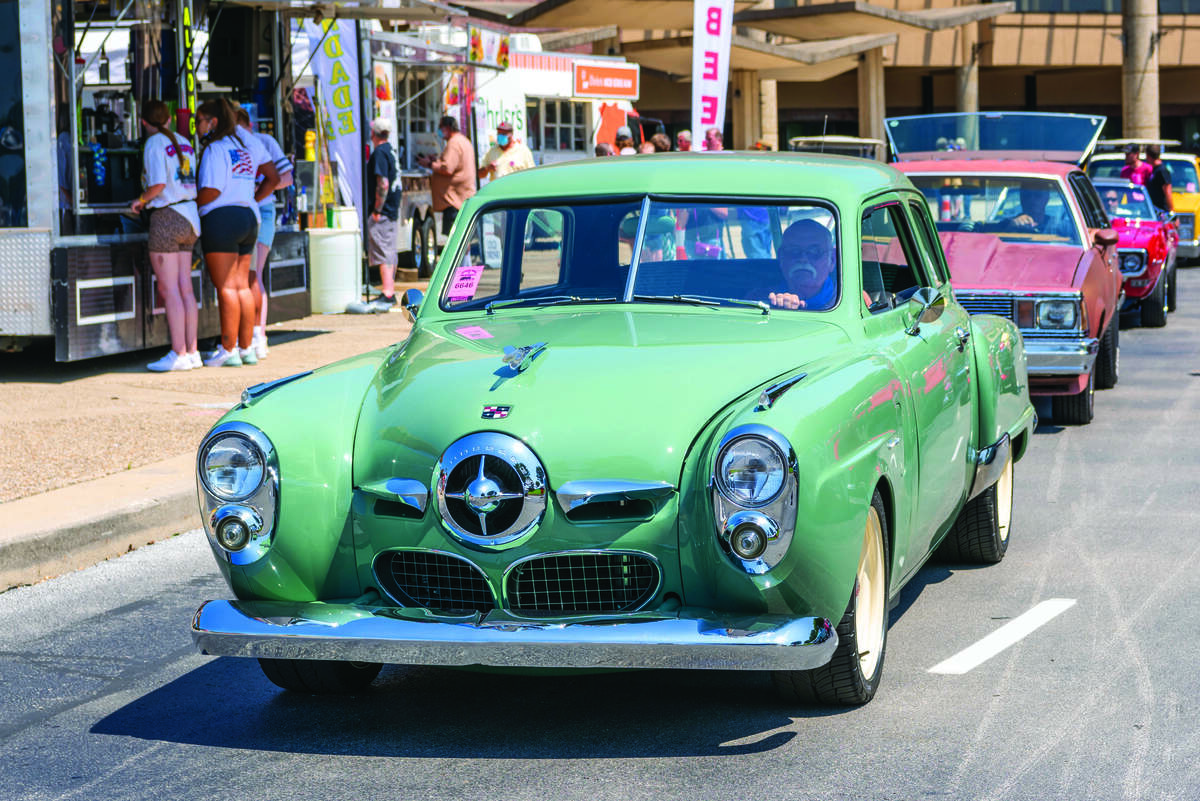 Susan and Tim Meredith of Lewisburg, KY, captured Pros Pick honors for their 1950 Studebaker Commander. (Editor's note: Had one of these in my early high school days but it wasn't that old of a car back then and it didn't look this cool!)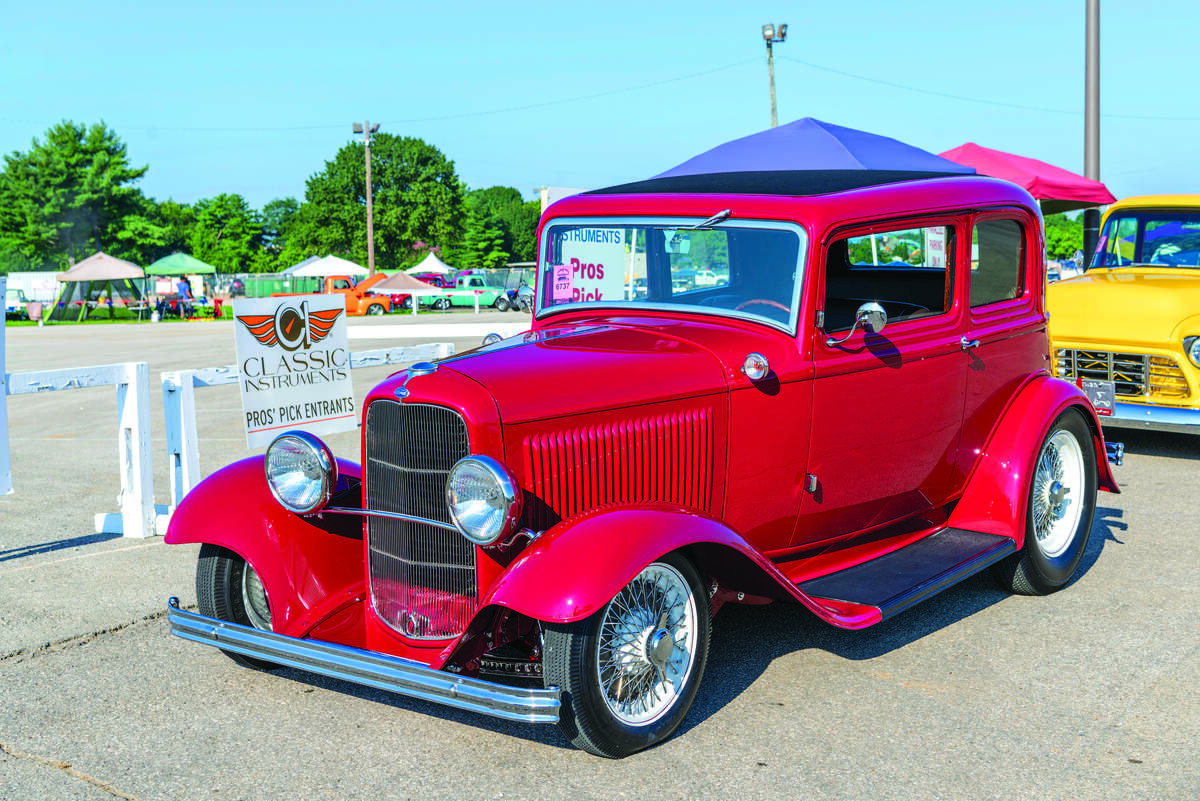 Deuce Vickys are always a street rod favorite. Oscar Gamble of Paducah, KY, brought out his wire wheel, dropped headlight bar, big headlamp 1932 Ford Victoria for all to enjoy. Still has the hand crank grille insert … we like the look.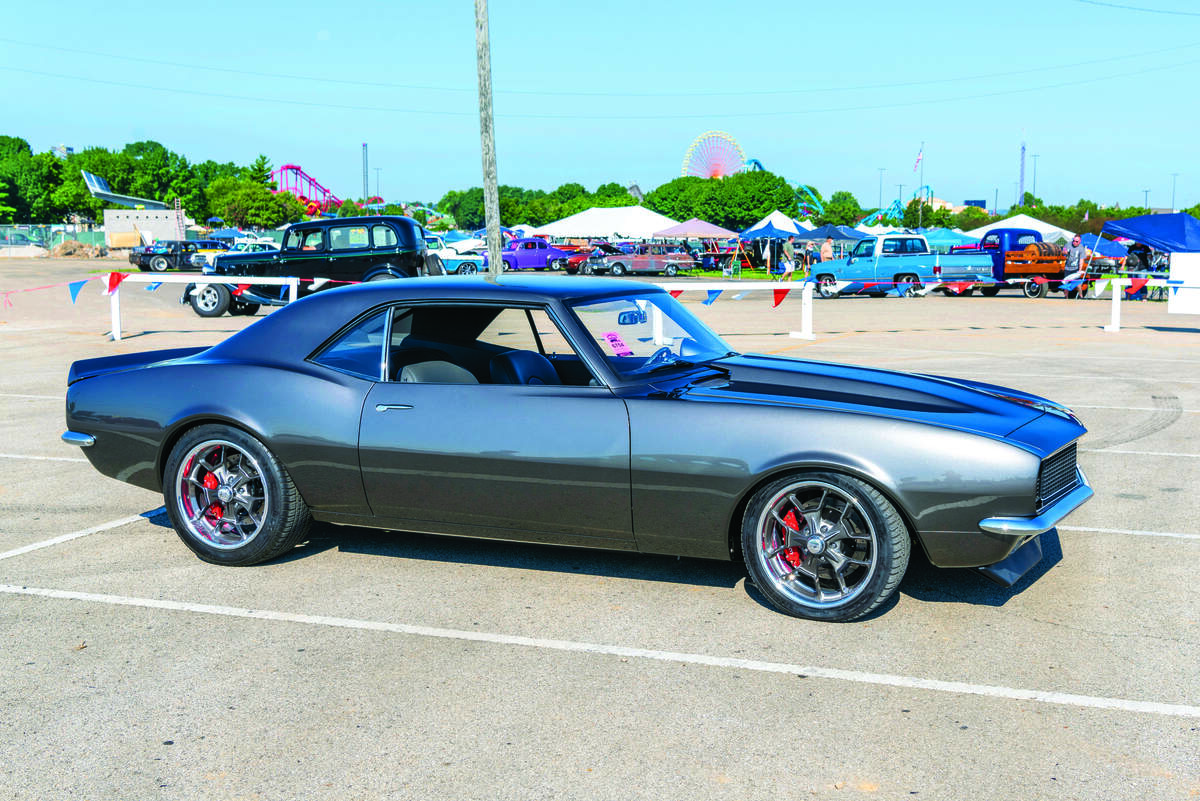 On hand was Mark Morehead of Bryant, AL, with his 1968 Chevy Camaro and he immediately snatched up Pros Pick honors for this great-looking ride. Very clean build.
Randy West of Woodruff, SC, is another 1968 Chevy Camaro champion bringing his aggressive-looking first-stgen ride and taking home honors.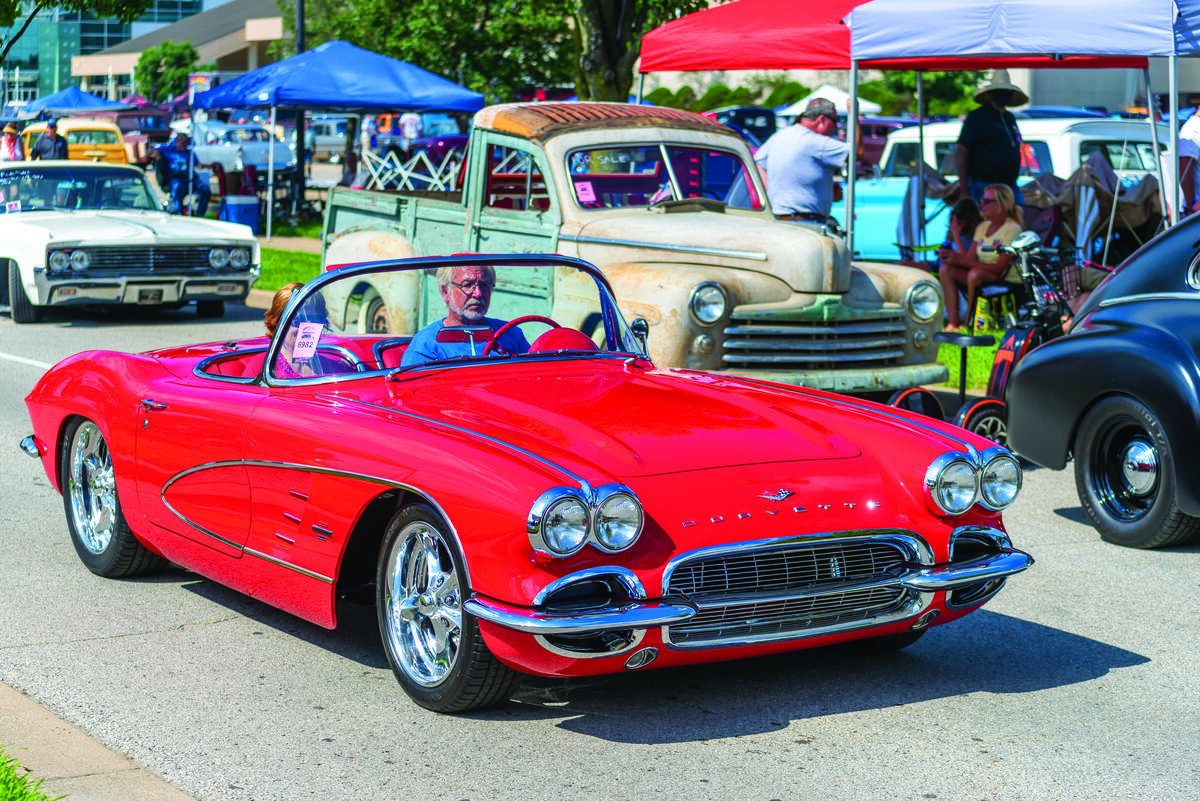 From Mexico, MO, came Gary and Susan Yelton with their 1961 Chevy Corvette. Lowered with wide rubber and five-spoke wheels yet maintaining the beautiful stock lines, this red Vette is a winner.