AMD Dodge Charger Bumper, Bowler Transmission Harness, Speedway Motors Column Drop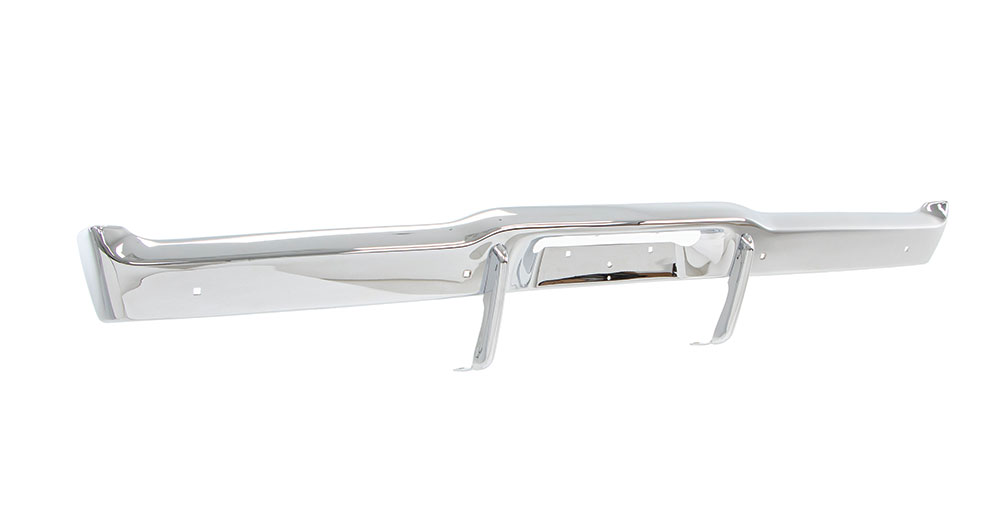 Bumper Delight
Auto Metal Direct (AMD) is at the forefront of the premium muscle car and classic truck body panels and restoration parts. The Dodge Charger is one of the most popular muscle cars. Auto Metal Direct has completed development and now offers front and rear bumper replacements for the '68-69 Dodge Chargers with all-new tooling.
Auto Metal Direct bumpers are made from heavy-gauge steel and feature OE-quality chrome finish. All parts feature, depending on application, correct holes for turn signals or backup lamps. Installation is fast and easy, as all parts are designed to be a direct bolt-on, utilizing OE bumper brackets and hardware. Part numbers for the Mopar Official Licensed Restoration are 100-2668-1 for the front bumper and 990-2668-1 for the rear bumper.
For more info, check out Auto Metal Direct by calling (877) 575-3586 or visit autometaldirect.com.
Read More: The Latest in New Chevy Products
All-In-One Harness
Bowler Performance Transmissions released an all-in-one wiring solution for your 6-speed manual Tremec transmission that gives you control over every function included on the transmission. The all-in-one utilizes a small, built-in circuit board that interfaces with your smartphone or tablet via Bluetooth. This circuit board contains the controls to properly activate the reverse lockout solenoid and set up the dual speedometer outputs. Control of the reverse lockout solenoid is based on a user-defined speed setting. This eliminates the need for a separate lock-out control box. For your electronic speedometer, the aftermarket wiring harness is equipped with two-speed sensor outputs. These two outputs should be able to drive any common speedometer, cruise control, or ECM regardless of brand. This will give you much greater flexibility in the components you are able to use and require less time with installation. The control app also features diagnostic tools and additional adjustments to further fine-tune your speed settings by use of a calibration ratio so that you can compensate for changes in tire size or final drive ratio (PN: T56-RLM).
For more info, check out Bowler Performance Transmissions by calling (618) 943-4856 or visit bowlertransmissions.com.
Read More: Nova Control Panel
Column Drop
Speedway Motors now offers a Connecting Rod Steering Column Drop, long 4 inches and short 2-1/2 inches (PN 9161966 and PN 9161967). Easily mount hot rod steering columns and ensure a tight fit with Speedway Motors Connecting Rod Steering Column Drops that mount to the dash or fabricated bracing with two bolts. Both fit most any 2- or 1-3/4-inch-diameter hot rod–style steering columns with included adapter sleeve. Drops column 4 or 2-1/2 inch, measured from mounting point to steering column center. CNC-machined in-house at Speedway Motors from 6061-T6 aluminum with a raw machined finish.
For more info, check out Speedway Motors by calling (800) 979-0122 or visit speedwaymotors.com.