HEARTLESS V-8 VEGA DISCOVERED IN NEW MEXICO
By Steve Magnante – Photography by the Author
Ever since the late, great Bill "Grumpy" Jenkins shocked his NHRA Pro Stock competitors with a home-brewed V-8 Vega in 1972, horsepower junkies have appreciated the Vega's blend of mini-Camaro styling, low mass, and open-up-and-say-V-8 engine bay dimensions. In this installment of Bowtie Boneyard we're in Santa Teresa, New Mexico, at Joe Duran's Bow Tie Pro-Formance where we stumbled onto a very unassuming 1973 Vega station wagon with a special surprise. Let's dig in!
Chevy built 427,300 Vegas in 1973, of which 102,751 were Kammback station wagons. The Kammback name is a tribute to German aerodynamicist Dr. Wunibald Kamm (1893-1966) who postulated that the aerodynamic drag of an automobile body is reduced if the tail section is cut off short rather than tapered. Beneath the add-on chrome rear wind deflector (they help keep the glass cleaner), the top of the tailgate has an upcurving lip that adds slight downforce and keeps rainwater from running down the glass.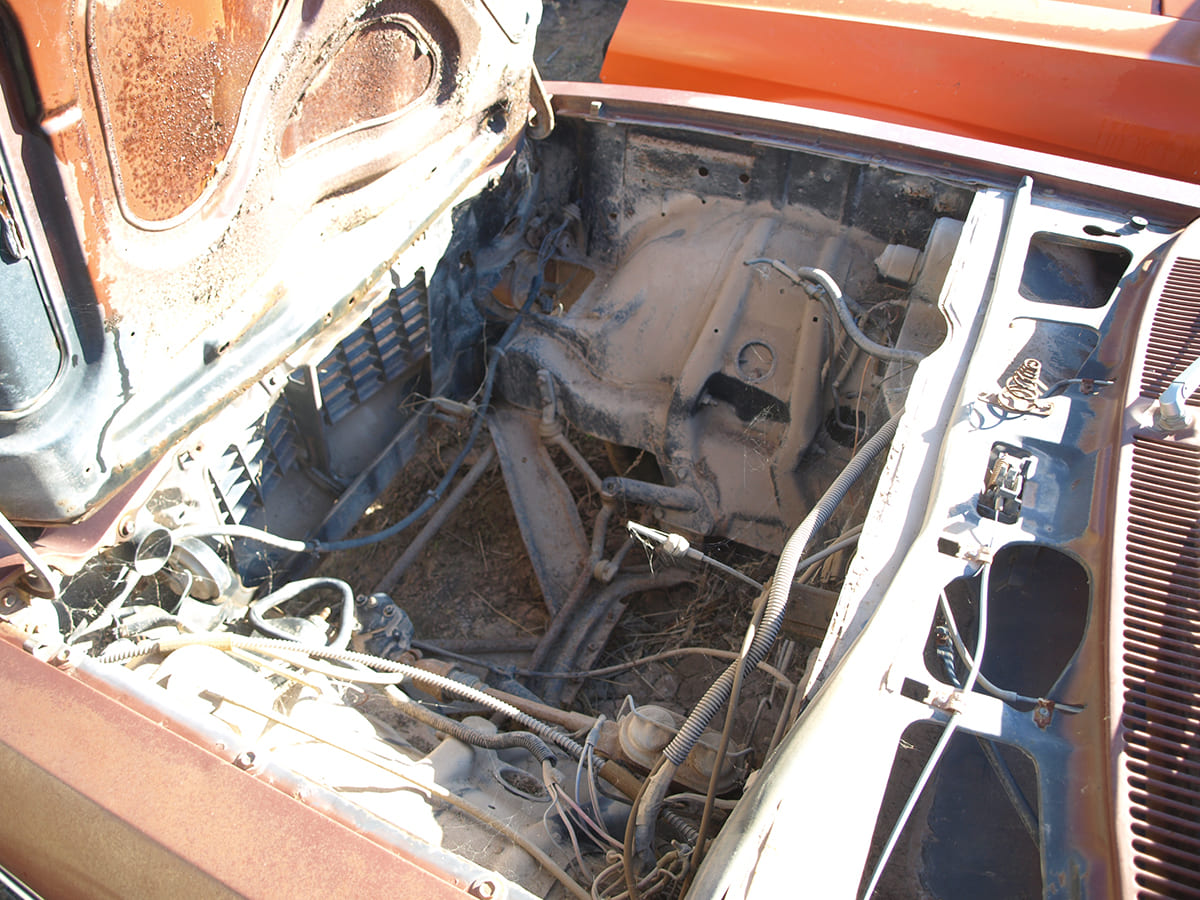 The generous engine bay intentionally lacks intrusive strut towers because GM initially considered Wankel rotary power. Though a typical automotive rotary engine takes up only 5.5 cubic feet (far less than a V-8) they're wide at the base and need width. Despite paying Germany's Wankel $50million to license the rotary engine, poor emissions and fuel economy performance doomed the project. All Vegas were delivered with an equally bizarre aluminum block 2300 SOHC four-banger. Though a little bit short for a big-block, small-block V-8s fit easily.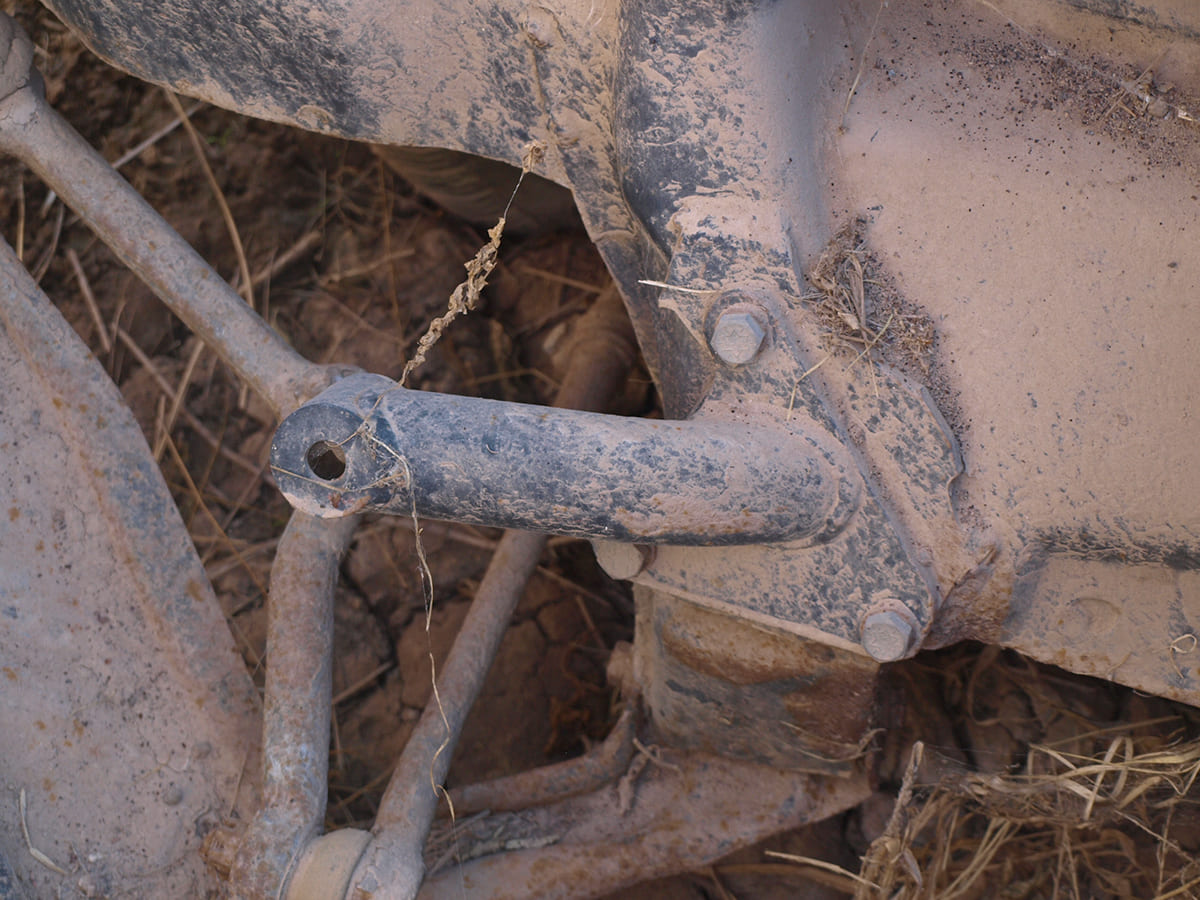 A close look revealed these fabricated V-8 conversion motor mounts. Part of a V-8 Vega kit produced by Don Hardy Race Cars of Floydada, Texas, readers of Hot Rod and Car Craft magazines of the '70s and '80s will remember Hardy's ads in the back pages. Unlike V-8 conversion outfits like Motion Performance, Scuncio Chevrolet, and Nickey Chevrolet, Hardy V-8 Vegas were owner-built; Hardy only supplied the parts so Uncle Sam couldn't shut him down in 1973. Don Yenko's Turbo-Stinger was an exception, he slapped a blow-through turbo on a handful of Vega hatchbacks but no crowds came running.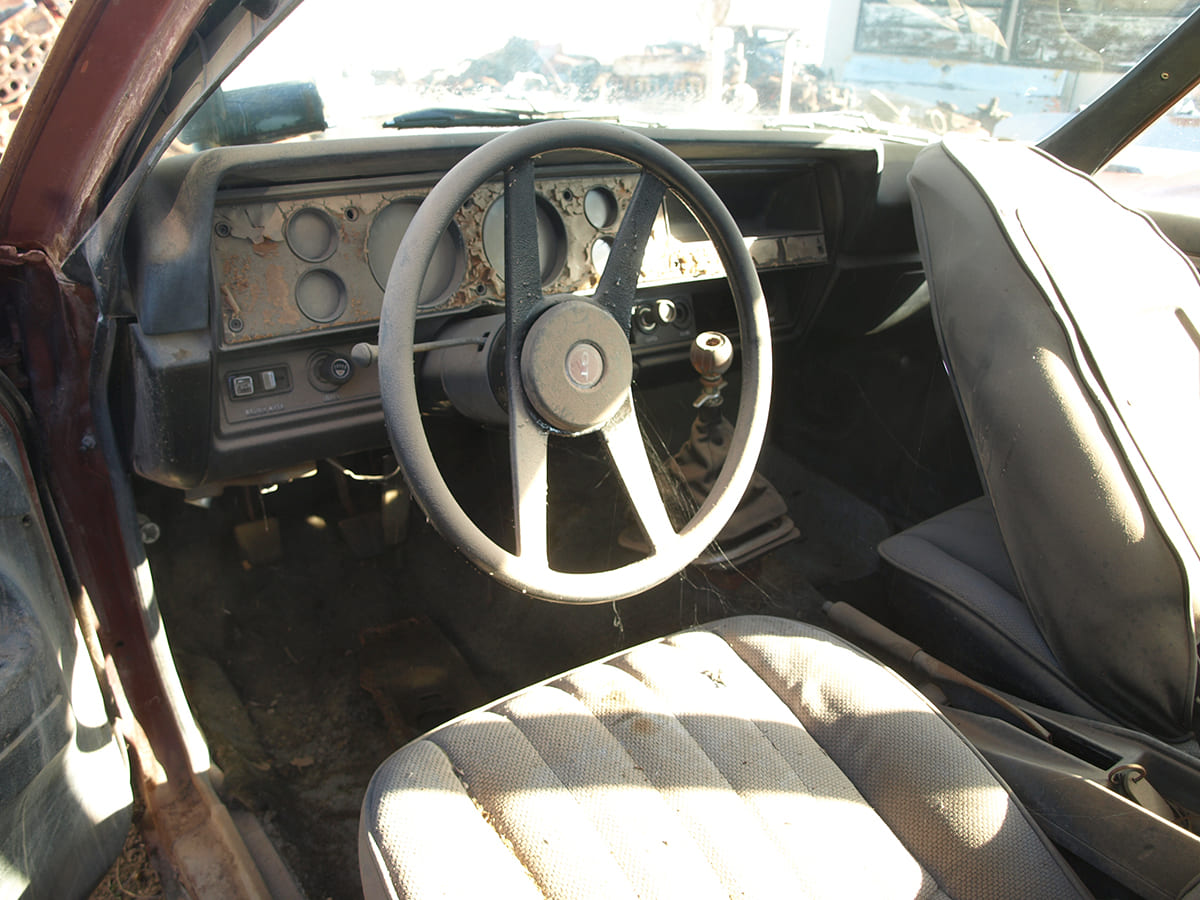 Inside, the four-spoke steering wheel with GT horn button and full instrumentation (including tachometer) mark this as a Vega GT. RPO Z29 (just one tantalizing digit away from Camaro royalty) added $349.20 but brought heavy-duty suspension, dual sway bars, and the nifty 13×6-styled steel wheels still bolted to the standard front disc brakes (Vega didn't offer power brakes until 1975) and the L11 two-barrel-equipped 110hp 2.3L four. Non-GT Vegas got the 90hp L13 2.3 with a one-barrel carb. The hard plastic steering wheel brought feelings of insecurity to 1976-1979 Corvette owners when Chevrolet used it in non-tilt-column Vettes in those years.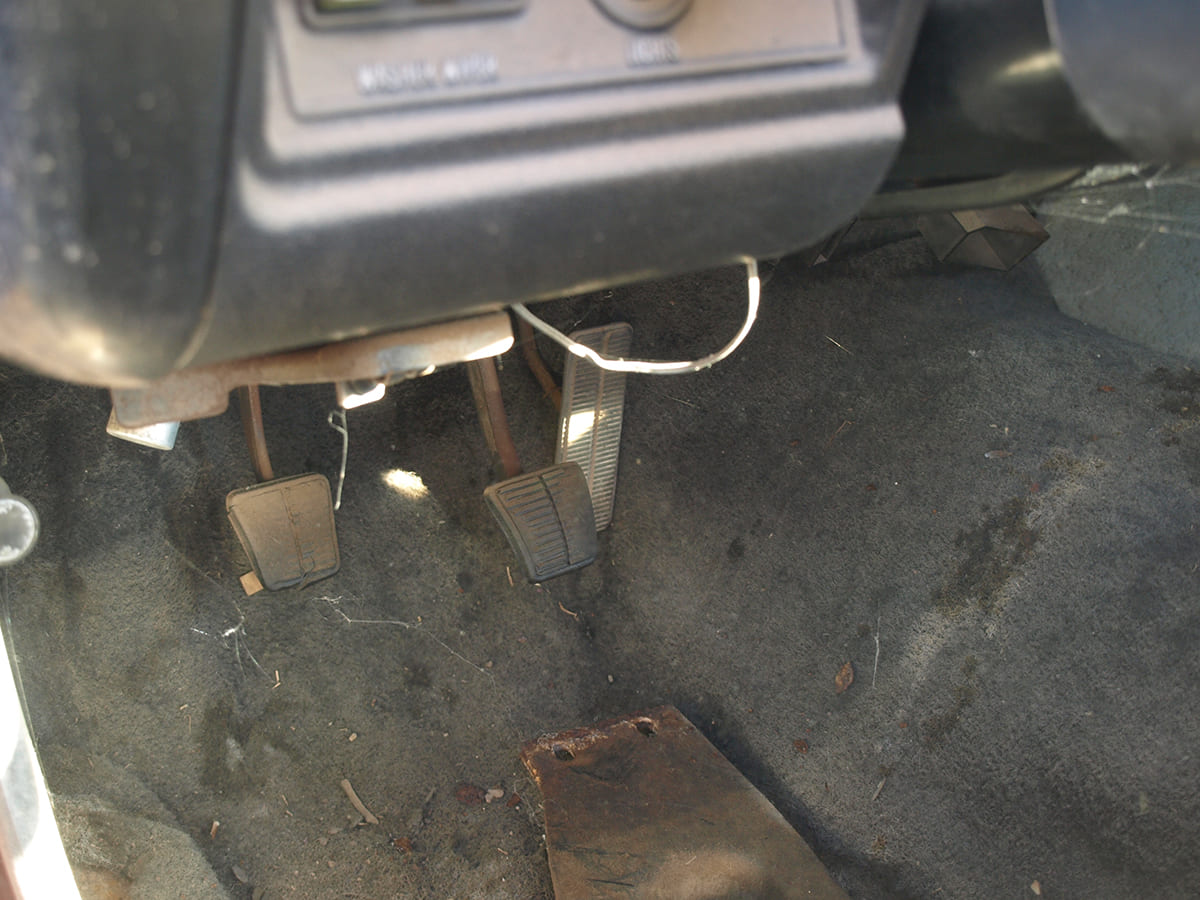 Amazingly, the base Vega transmission in 1973 was a three-speed manual with a skinny shift lever. The T-handle shifter and fake leather boot in this GT indicates that the wide-ratio M20 four-speed was ordered for a mere $51. This 1973 model has an American-made Saginaw four-speed, stronger than the German Opel four-speed used in 1970-1972. Other transmission choices included the M35 two-speed Powerglide (air cooled) for $163, and the three-speed M40 Turbo 350 for $193. 1973 was the only year both automatics were offered together. Once the Powerglide inventory sold out, more efficient three-speeds took over with a lighter Turbo 350-based Turbo 250 (equipped with fewer clutches) replacing the TH350 in 1974.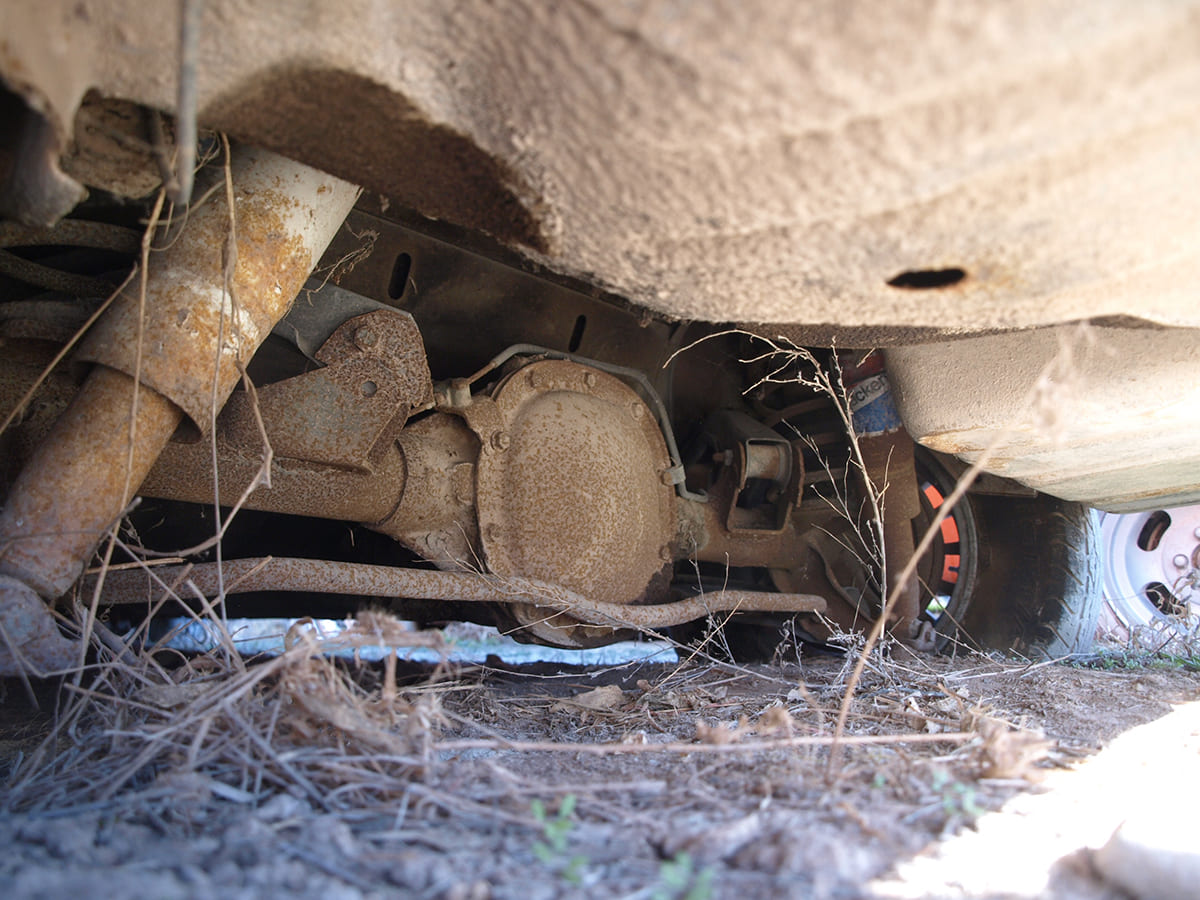 Despite the V-8 swap and potentially violent manual transmission, the stock rear axle wasn't blown up and remains. Packing a 7.5-inch ring gear and GT-spec 3.36 cogs behind its 10-bolt inspection cover, this axle got a 7.62-inch ring gear for Monza use in 1975. Along the way, a set of add-on air shocks probably helped tame wheelhop. The GT-spec rear sway bar hangs beneath the third member. G80 Positraction was offered for $40. Numerous upgraded axle choices exist today. Junkyard shoppers know the two-wheel-drive S-10 axle is 1 inch narrower than a stock Vega unit and has five lug hubs. Transferring control arm mounts to stronger axles is required.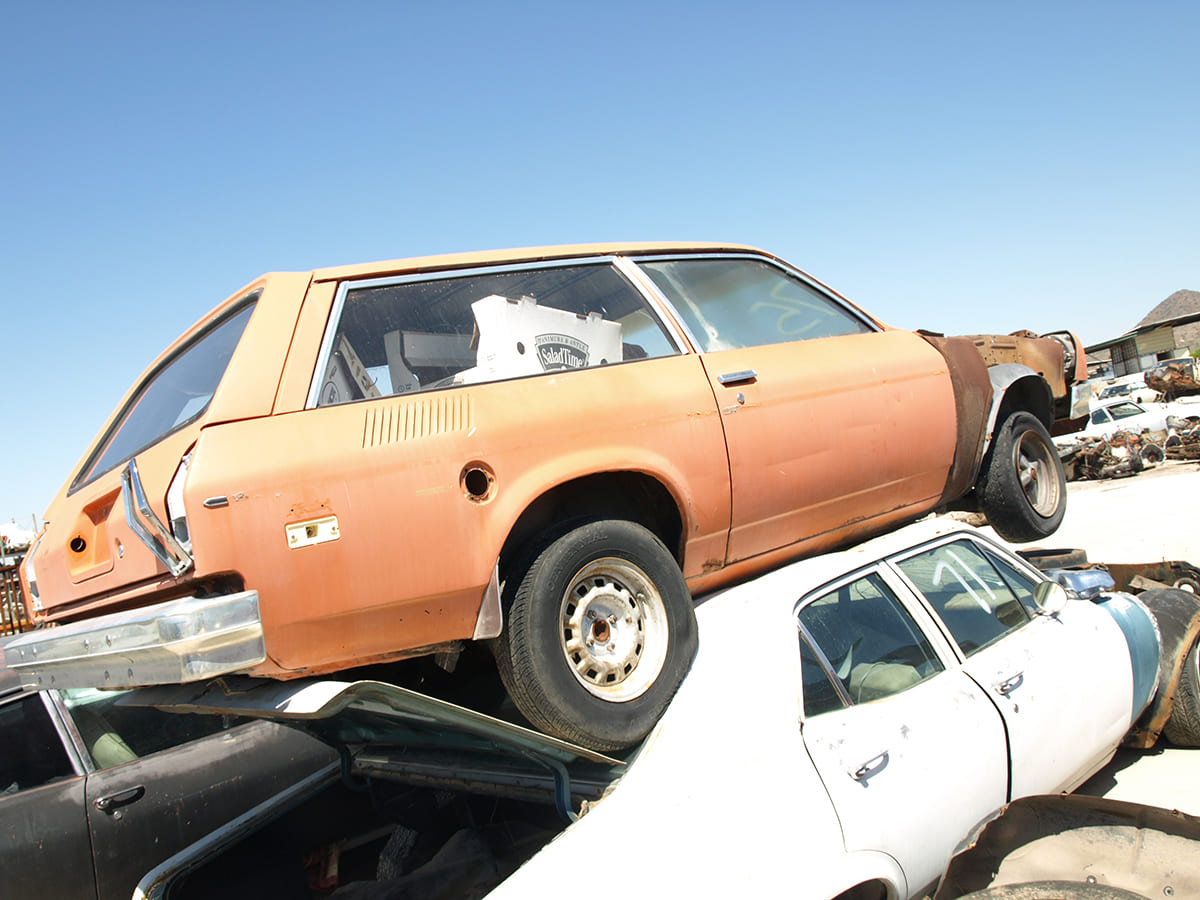 This 1975 Vega Kammback was spotted at Desert Valley Auto Parts back in 2008 and is probably rebar by now. It's a shame, with its rear-wheel-drive platform and looks-better-with-each-passing-year styling, this little orange wombat would be perfect with an aluminum Z07. Speaking of aluminum, 1975 was the second year for Vega's boxy aluminum impact-absorbing bumpers. Washington bureaucrats enforced the "pendulum test" wherein a pendulum weighted equal to vehicle mass was swung against the bumper surface at 5 mph (2.5 mph rear). The bumper had to survive six blows without damage to safety-related components.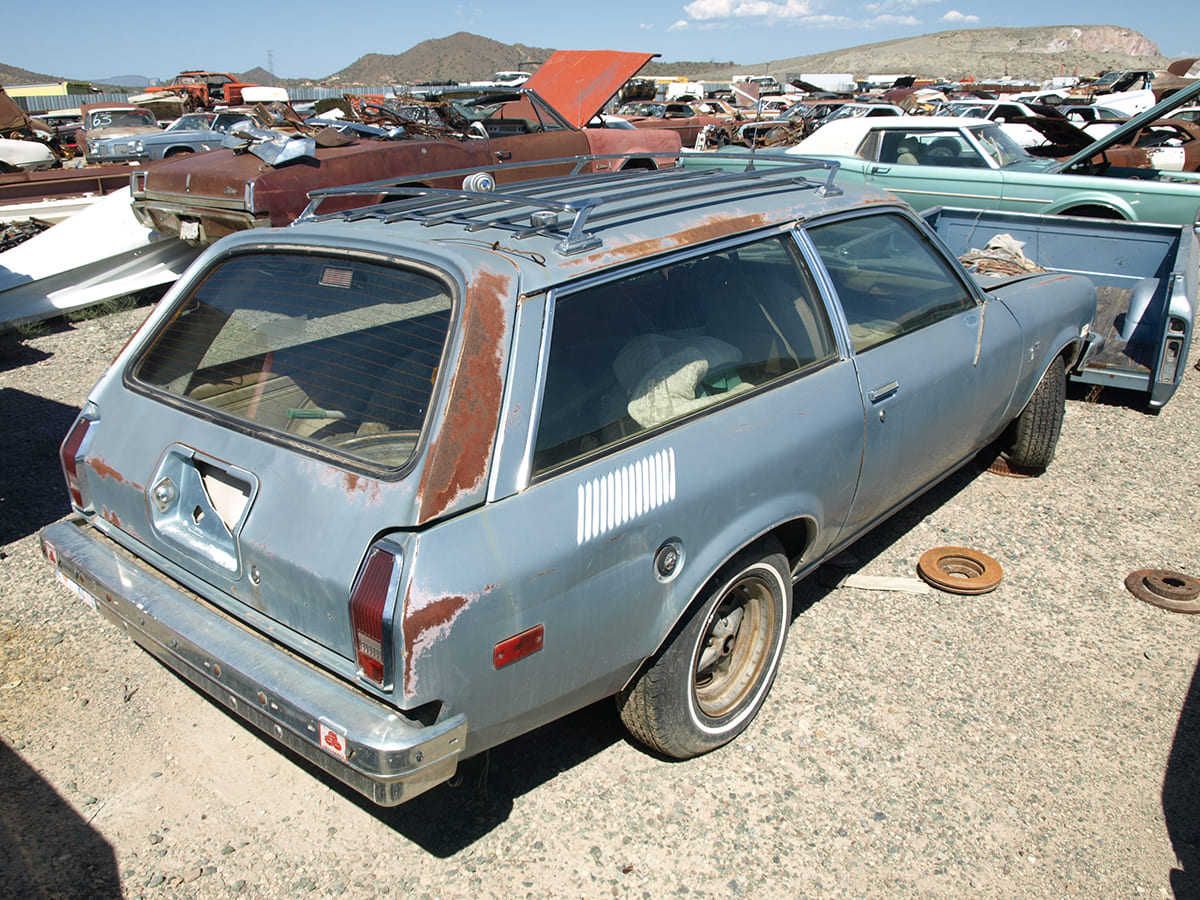 Another 1975 Vega Kammback, the four-spoke 13×6-styled steel wheels and (barely visible) fender emblems mark it as a GT. The roof rack is a factory item. 1975 was the debut year for catalytic converters on all Chevrolets. Though Detroit engineers have long learned how to make ultra-clean horsepower, in the mid-'70s they were working with engines designed before low emissions were a concern. The resulting add-on band-aids killed power—and fuel efficiency. The missing gas cap reveals the smaller filler neck opening designed to prevent use of leaded gas (unleaded gas was dispensed via specific small-diameter nozzles). Don't look for a mechanical fuel pump on any Vega. They all used low-pressure, in-tank electric pumps despite being carbureted.
Vega's no-liner, aluminum block, 2.3L four is under-square, meaning its 3.50-inch bore is smaller than its 3.62-inch stroke to emphasize low-speed torque. More bizarre is its combination of an aluminum-block and cast-iron SOHC head. At 60 pounds, the head weighs nearly twice as much as the block. The belt-driven cam is an offshoot of technology established by John DeLorean's 1966-1969 Pontiac OHC six. The Achilles heel is the block's lack of iron bore liners. Vega's pistons ride directly on the block's high-silicon bores. Good on paper, smoking and burning oil by 20,000 miles. Worse was its non-rebuildable nature and Chevrolet's (then) sky-high $390 fee for an assembled short-block. More than a few V-8 swaps were the result.