Neil and Praise
By Steve Magnante – Photography by the Author
Neil Young sang it best, "rust never sleeps." And whether you're a fan of Young's earlier work with The Buffalo Springfield (the "The" is how the band expressed their name) or his later experimental stuff like "Trans" (what was he thinking?), "there comes a time" when every car and truck takes its last journey on "the human highway" and is parked for the final time.
In this month's collection of Bowtie relics we're wandering the back roads of rural Massachusetts where we're "after the gold rush. So with apologies to Neil, "don't let it bring you down" to see these once-prime machines before the "wrecking ball" strikes.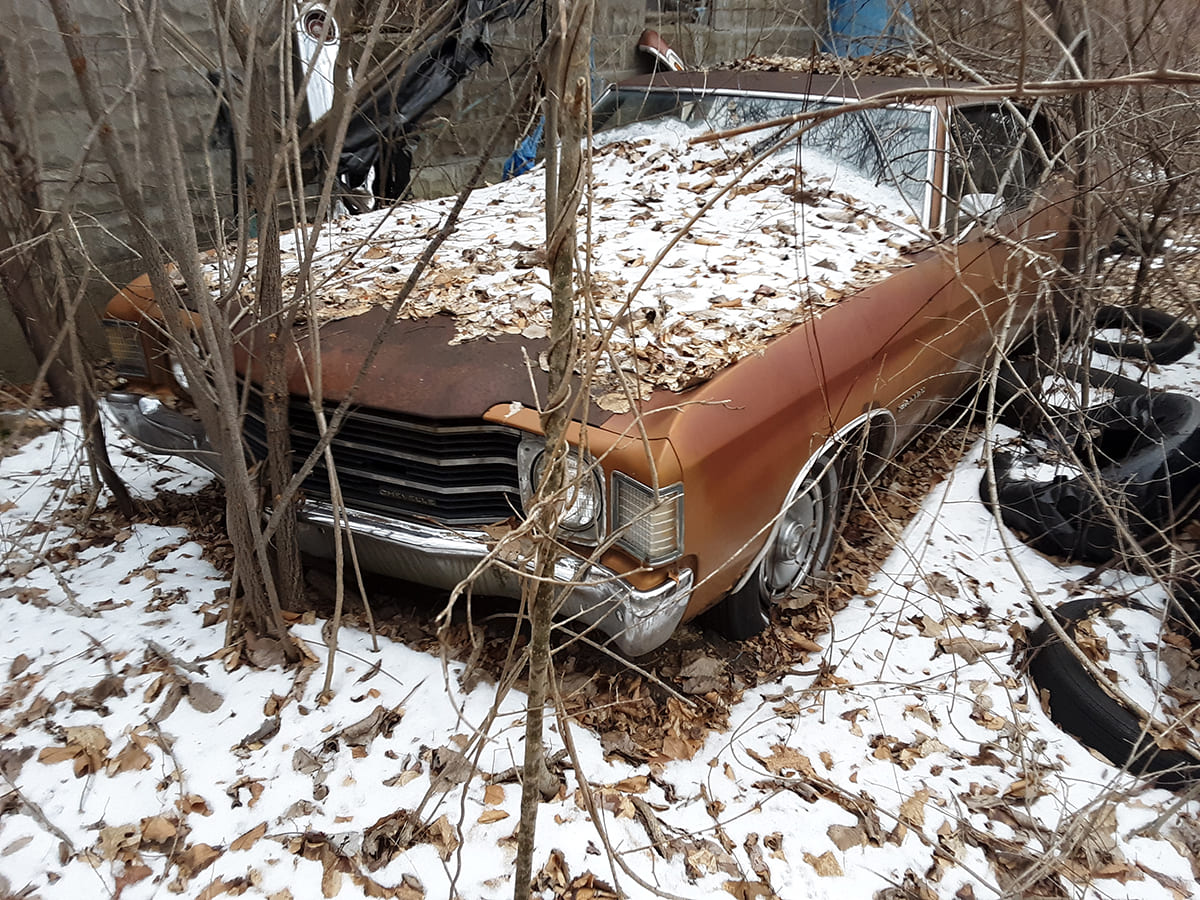 Up until the late '80s, a sight like this complete, original-paint 1972 Chevelle Malibu wasn't a big deal. But in 2021 it's a bigger deal. Though 1970 Chevelles are easy to spot–thanks to their quad headlamps, 1971 and 1972 Chevelles share the same single-lamp design and aren't as easy to separate. The quick tell up front is how the corner marker lamps are separated into upper and lower halves by a body-colored horizontal bar. 1972s (like this) lack the solid divider and are fully translucent. On Super Sports the lenses are molded in amber plastic with clear bulbs. The non-SS lamps are clear with amber bulbs.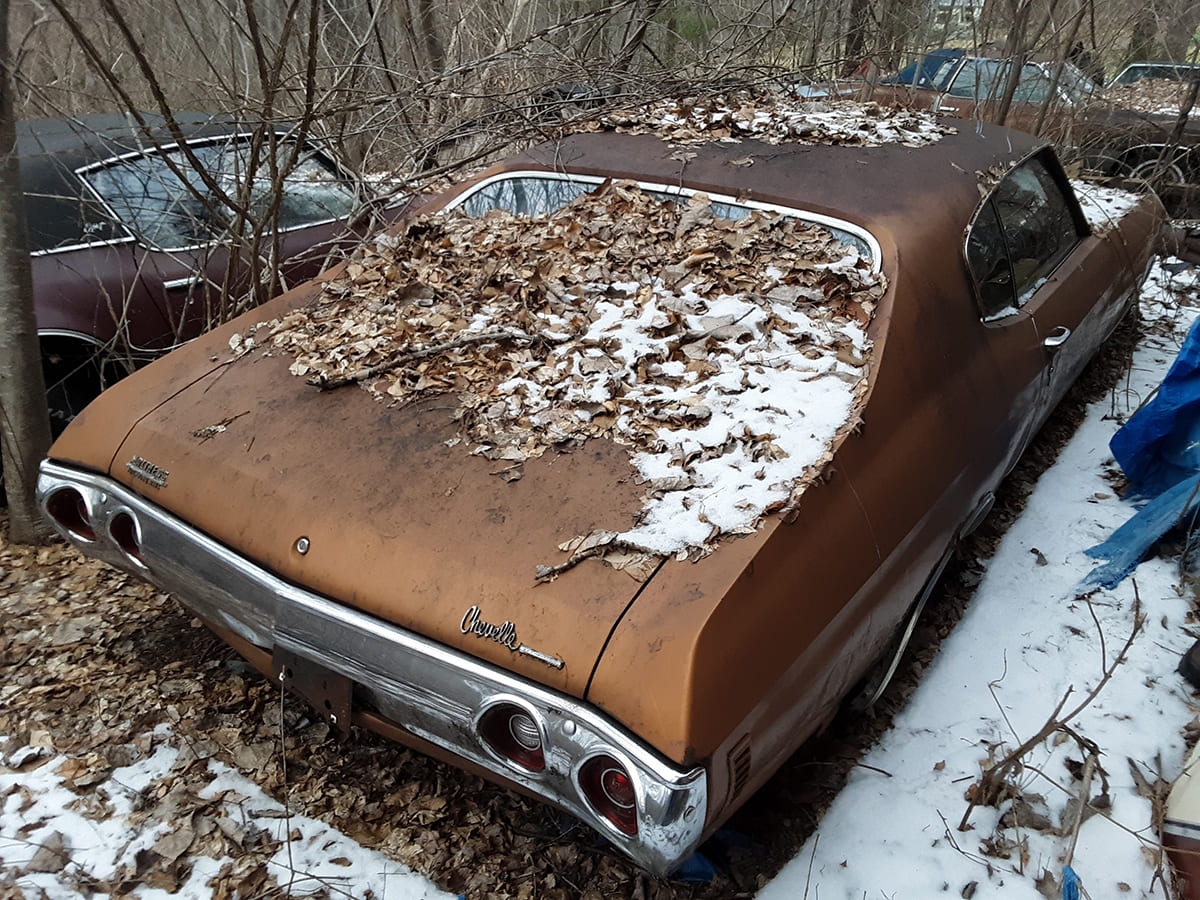 At the rear, things aren't so clear. The rectangular taillamps of the 1970 models gave way to a quartet of circular lamps in 1971 and 1972. Though two varieties of these lamps were seen in 1971 (the diameters of the inner circles were smaller until midyear), the large circle lenses returned for 1972, as seen here. The die-cast metal dealership badge on the trunk of this original-paint two-door reads "Matthews, Fitchburg, MA," a still-operating Chevrolet (and now Kia) dealership first opened in the late '40s.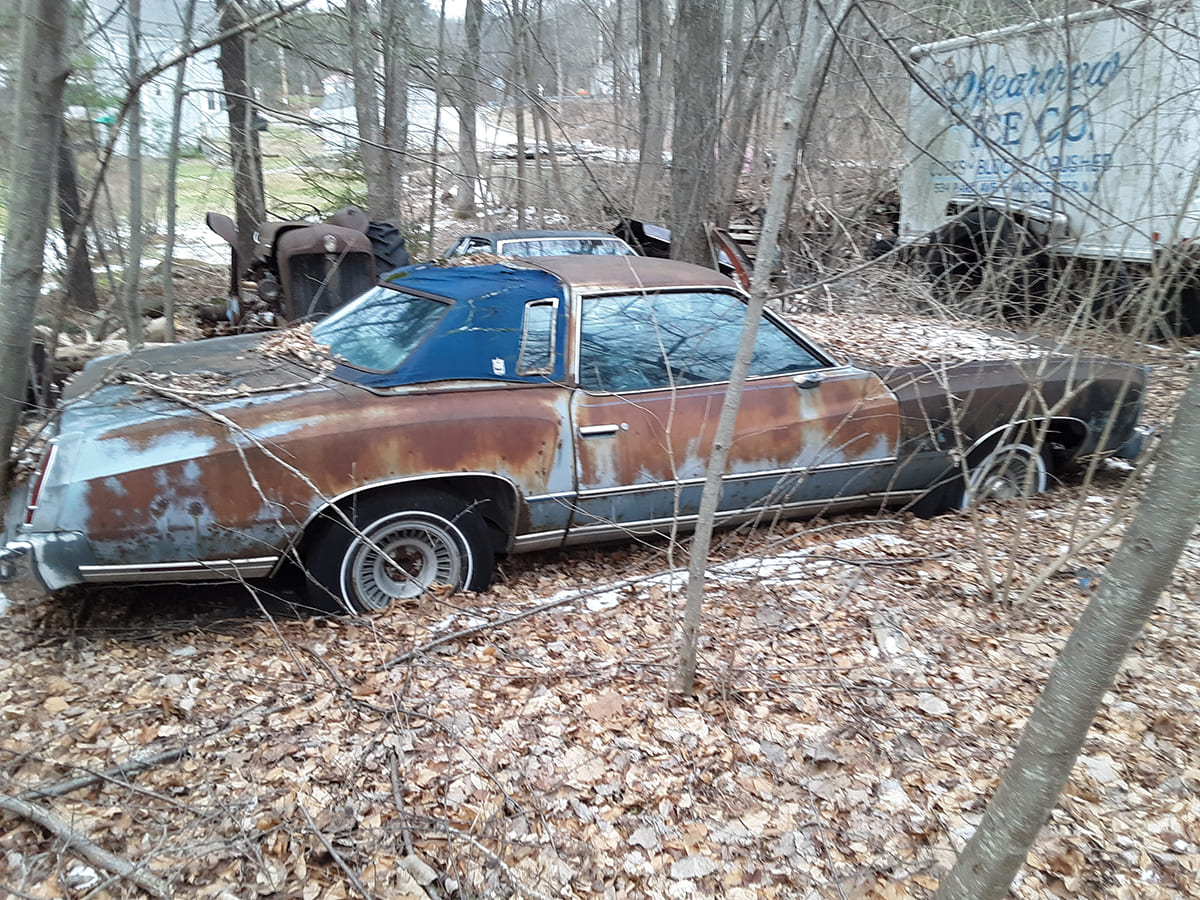 Can this 1976 Monte Carlo really be 45 years old? To this writer's 56-year-old eyes, it's still a "new car"—I distinctly remember the hot bleach smell of their catalyst-scrubbed tailpipe emissions. For perspective, when it was brand new, a 45-year-old car was from 1931. Launched in 1970, the Monte Carlo was then Chevrolet president John DeLorean's take on personal luxury–with a European flair. In 1973 the sweeping fenders arrived as horsepower bowed out. This 1976 was the next-to-last example before the 20 percent smaller "downsized" version arrived in 1978. The aluminum-look wheels are actually flexible "poly cast" urethane fascias bonded to 15×7 steel dish rims.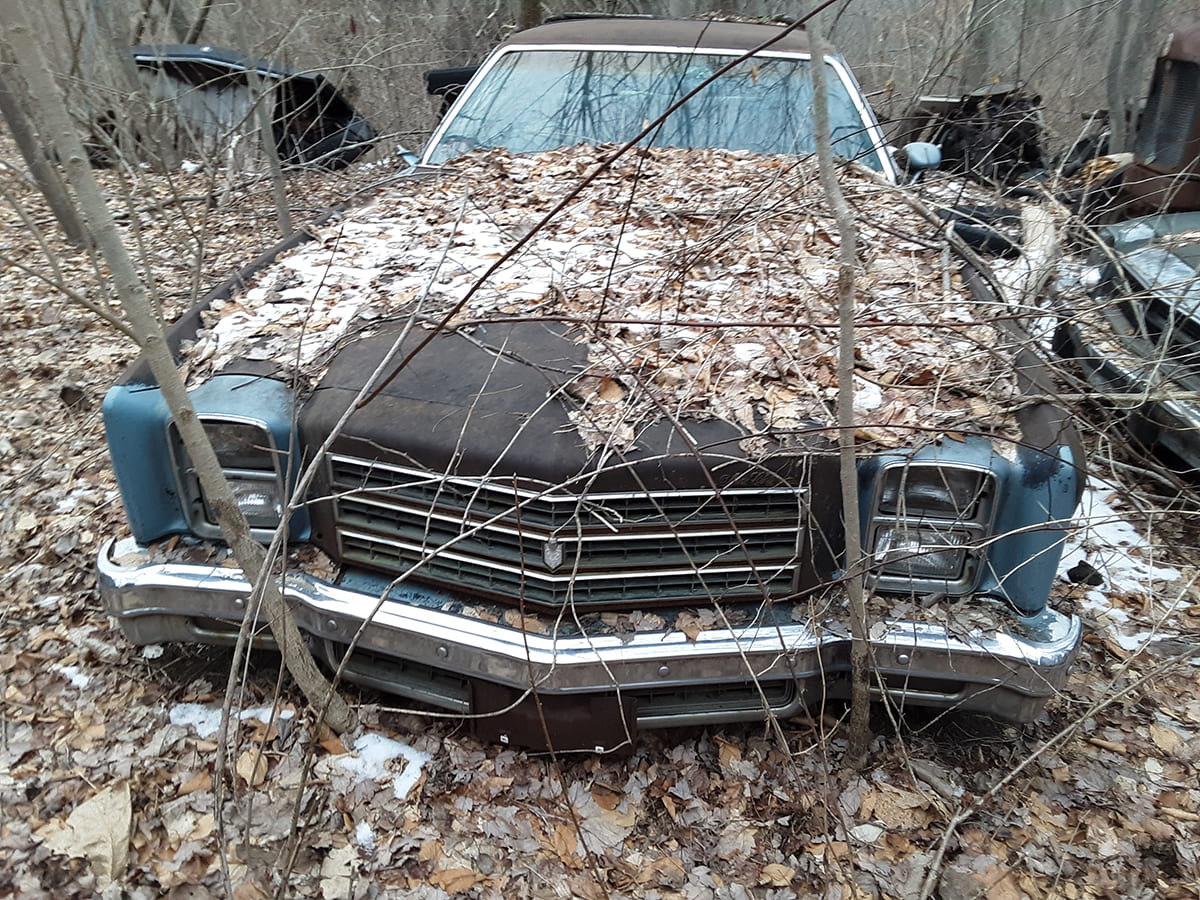 Stacked rectangular quad headlamps arrived in 1976 along with an anemic 305 two-barrel V-8 as the base engine. Options included the 350 and 400 small-blocks. The 454 big-block was canned after 1975. Though every Monte Carlo was equipped with an automatic transmission in 1976, from 1970-1975 base Montes got a three-speed manual transmission–which was rarely seen.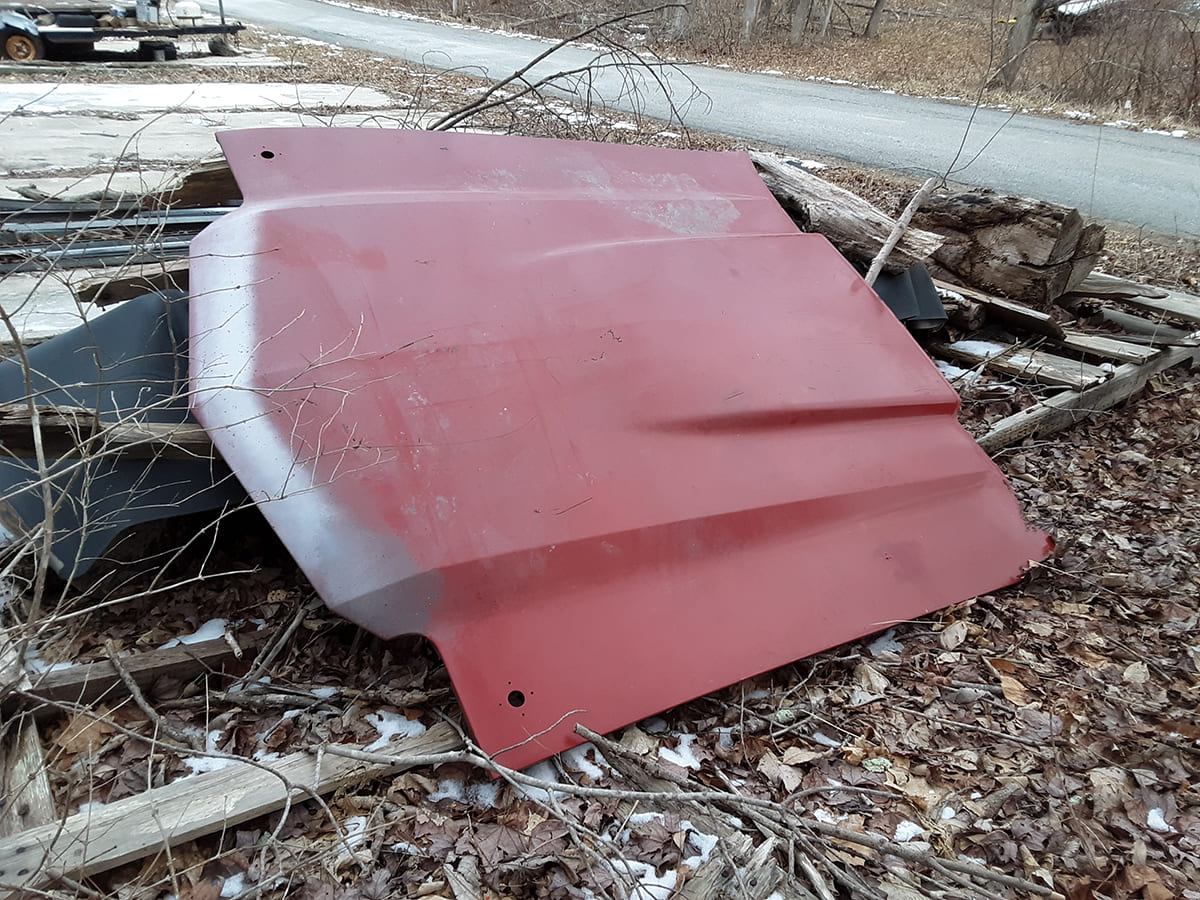 Like an apple lying on the ground ripe for picking, this domed hood was once part of a 1970-1972 Chevelle Super Sport or Heavy Chevy (RPO YF3). An extra $158 would add the hinged Cowl Induction flap (RPO ZL2) and a specific circular under-brace insert designed to pack the air filter with cooler, dense outside air. The vacant holes at the leading edge once secured factory-installed hood pin equipment. Though once prime swap meet gold, these hoods are readily available today sans dents and rust.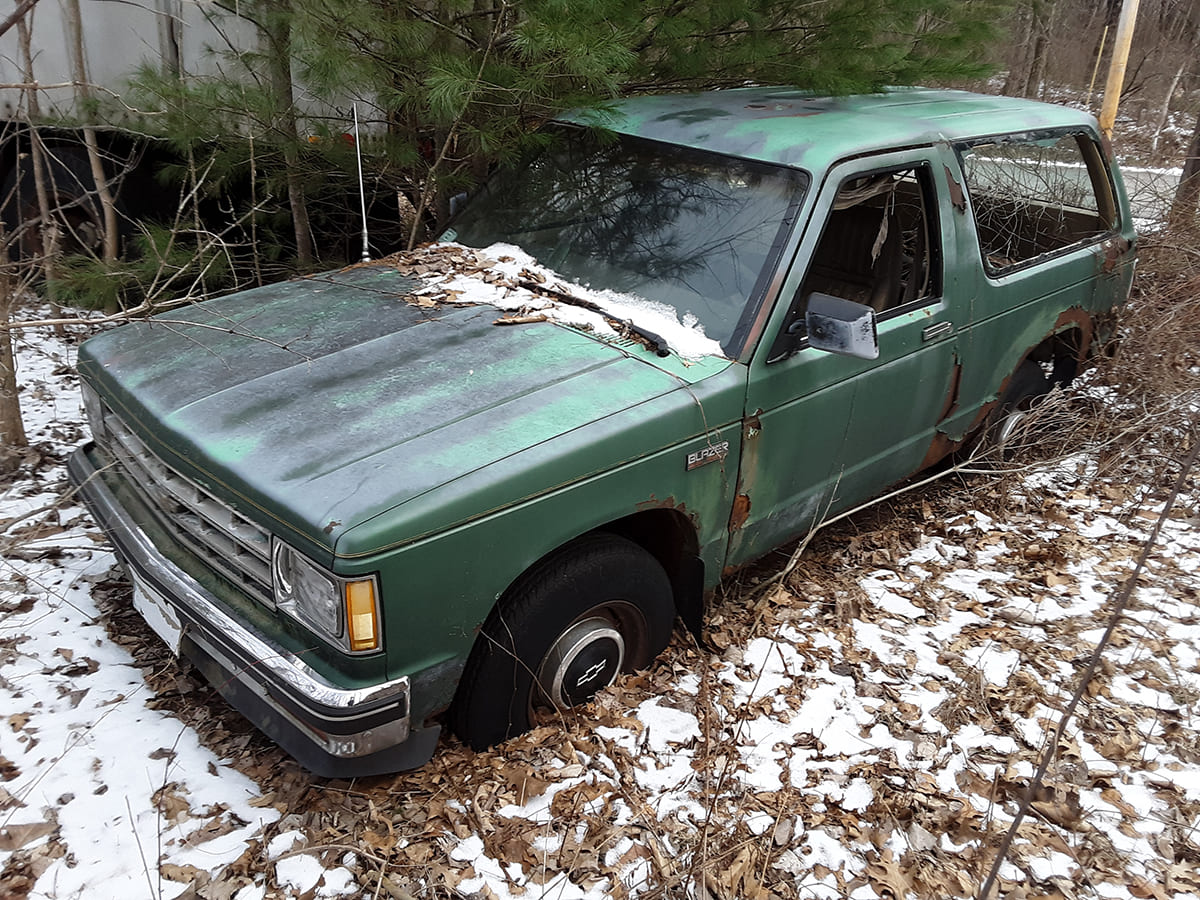 Though All Chevy Performance magazine isn't heavy on trucks (check out our sister publication Classic Truck Performance for more pickup and sport utility fun), this 1983 S-10 Blazer is impressive for what it is and is not. Though the first S-10 pickup trucks arrived in 1982, the pint-sized Blazer arrived a year later in 1983, as seen in this first-year example. But while the vast majority of S-10 Blazers were burly 4x4s, this two-wheel-drive unit is comparatively rare. Of the 84,672 Blazers built in 1983, 78.8 percent were fourwheelers. Not this one.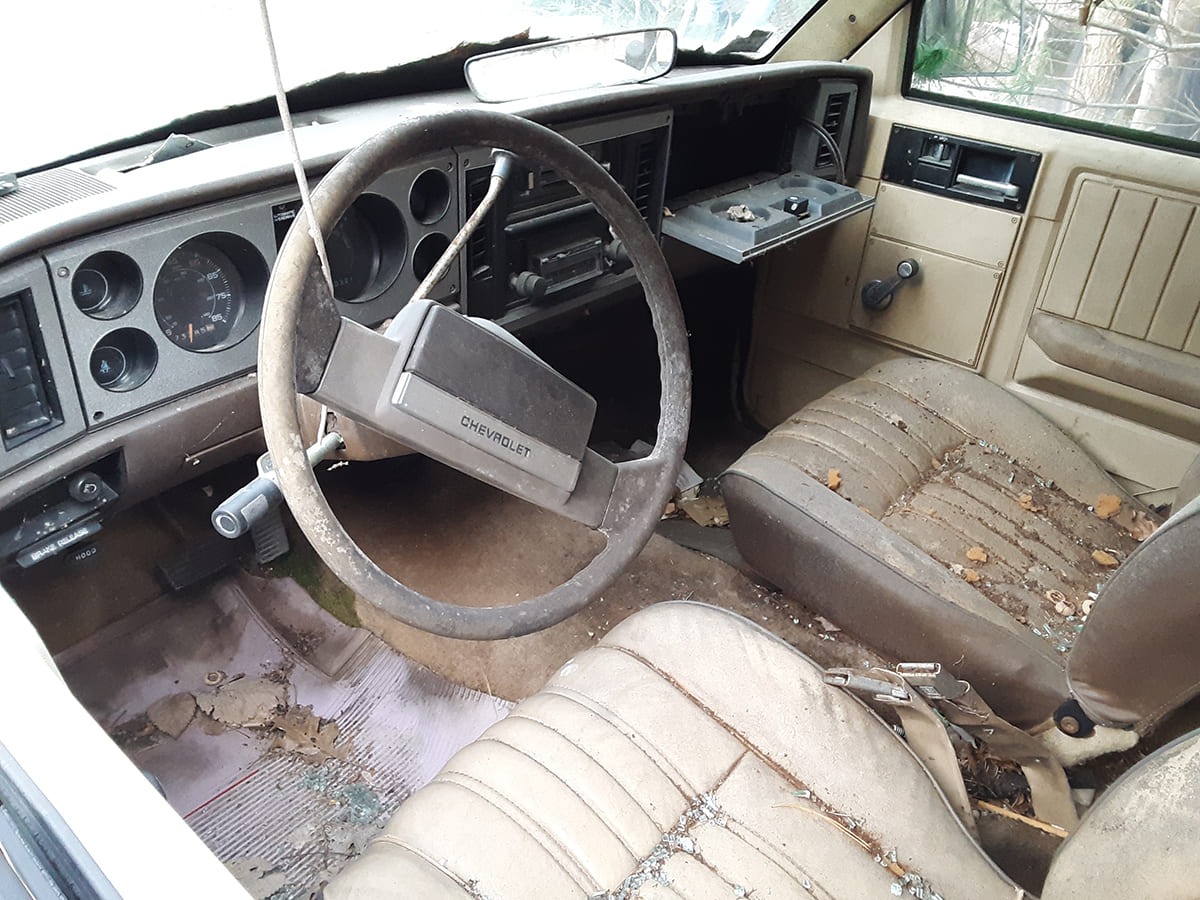 Inside this bare-bones, first-year S-10 Blazer, about the only extras are the column-shifted automatic transmission and (aftermarket) radio/cassette player. As a Blazer, its powered by the 121-cube push rod four with 83 hp and 108 lb-ft of torque. Lighter S-10 pickups came standard with an overhead cam 119-cube four with 82 hp and 101 lb-ft of twist. Options included a 173-cube, 60-degree V-6 and a 136-cube diesel four. None of these mills were likely to peg the 85-mph speedometer.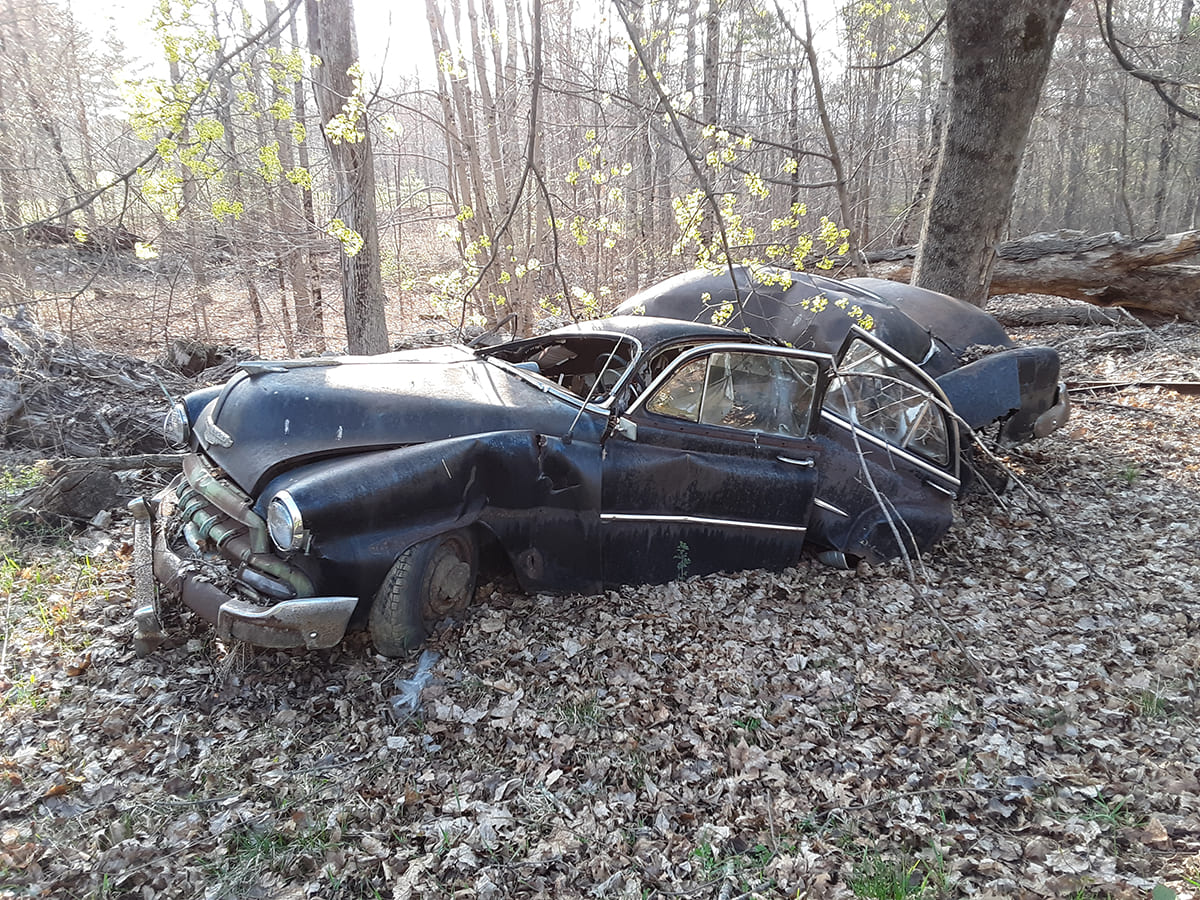 It's hard to imagine that just two years after this stodgy old beast was built, Chevrolet became Number One with hot rodders. This 1952 Styleline Deluxe four-door sedan has been in this location since Richard Nixon got himself impeached. Equipped with the optional Powerglide automatic, the six-banger grew from 216 to 235 cubes to keep pace.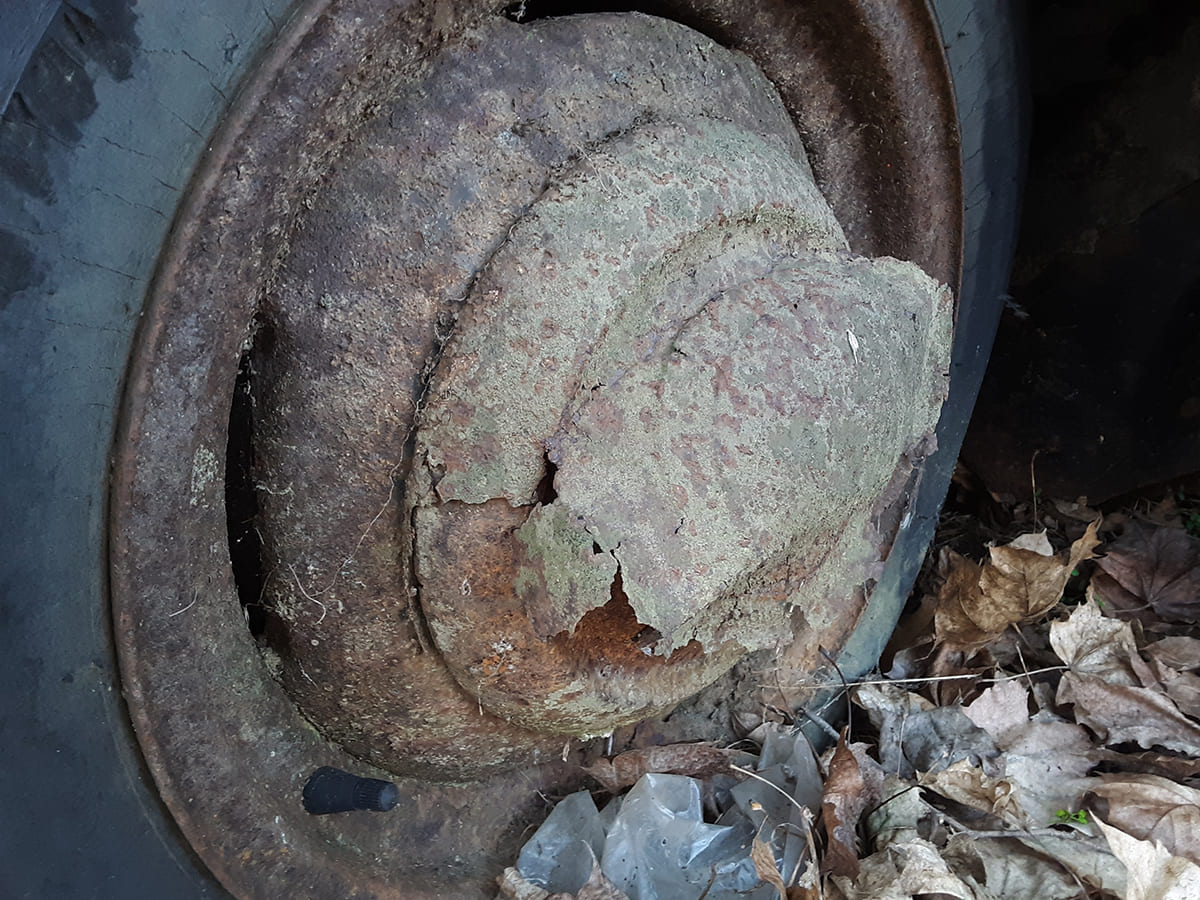 Neil Young's lyrics about corrosion and insomnia apply fully to this steel hubcap. Though it's tempting to blame the lack of stainless steel hubcap construction on the Korean "conflict," the fact is Chevy used steel hubcaps well into the mid '50s before switching to stainless.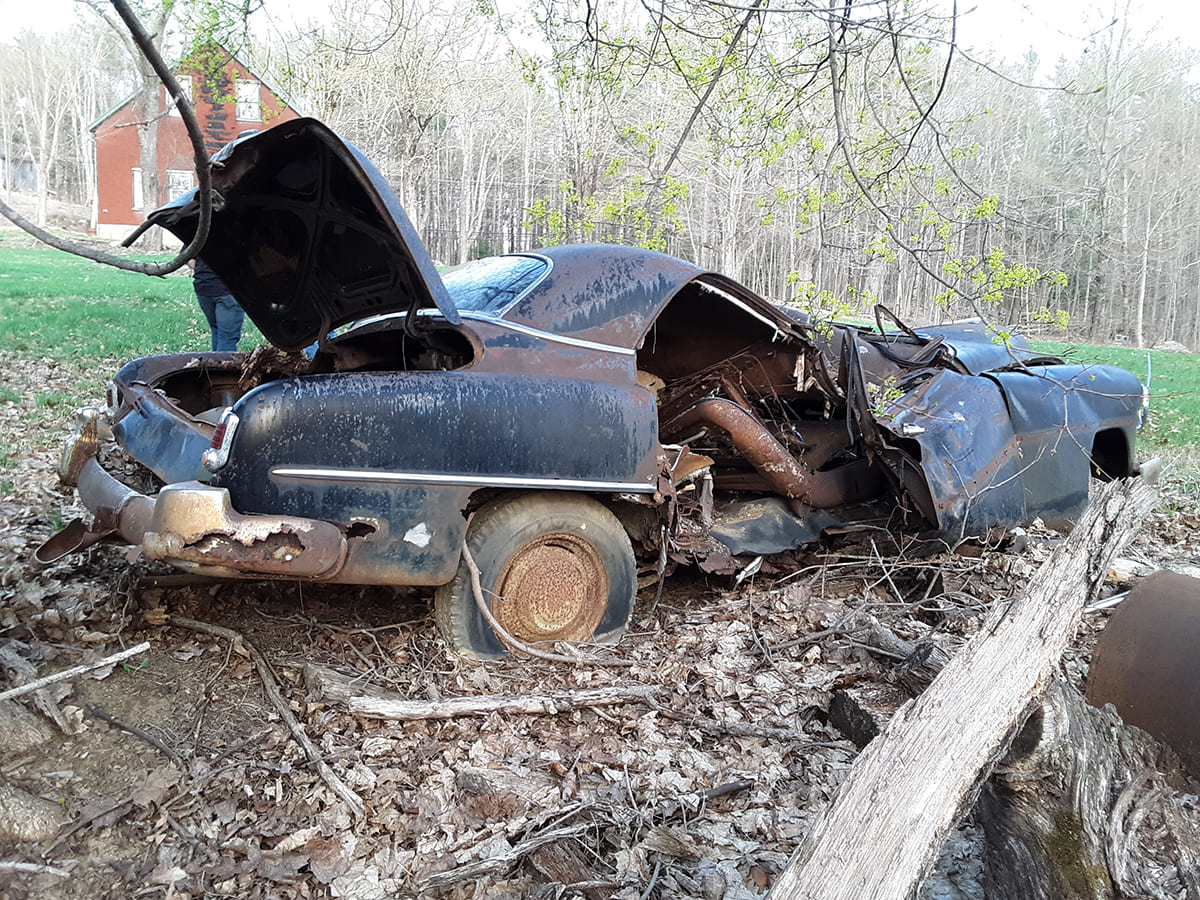 Still wearing its Onyx Black lacquer paint, this sleepy four-door helped keep Chevy low on the totem pole among kids on the street. Before the arrival of the 1955s, Chevys were for librarians, spinsters, and skin flints.