Chevy Muscle Cars From the 54th Annual NSRA Street Rod Nationals
By Nick Licata    –   Photography by the Author
It was great to make our annual trip back to Louisville, Kentucky, for the NSRA Street Rod Nationals. This year celebrates the 54th edition, which was held August 3-6 at the Kentucky Exposition Center. As usual, there were a good number of street rods in attendance laid out over 300 acres, but '60s and '70s muscle cars and trucks take up most of the space at the Street Rod Nationals these days. With nearly 10,000 classics on hand, there was a nice mix of makes and models representing, but for us Chevy folks, the Bowtie brand was the majority in attendance, which helped quench the thirst of most hard-core Chevy fans at the event. Regardless of your favorite model or year, the place was crawling with a plethora of Camaros, Chevelles, Tri-Fives, Corvettes, Novas, big cars, oddballs, and everything in between. Pro Street? There were plenty. Pro Touring? Yep. Mild restomods, wild customs, Gassers, Day Two restos, and even concours restorations were all on hand and armed with your favorite form of power, ranging from old-school big- and small-blocks to modern powerplants, including a nice mix of LS and LT engines lurking under and, in some cases, poking through those GM hoods. With the rolling 30-year cutoff, the '93 and earlier third-gen Camaros and G-body Malibus are becoming more common at this event.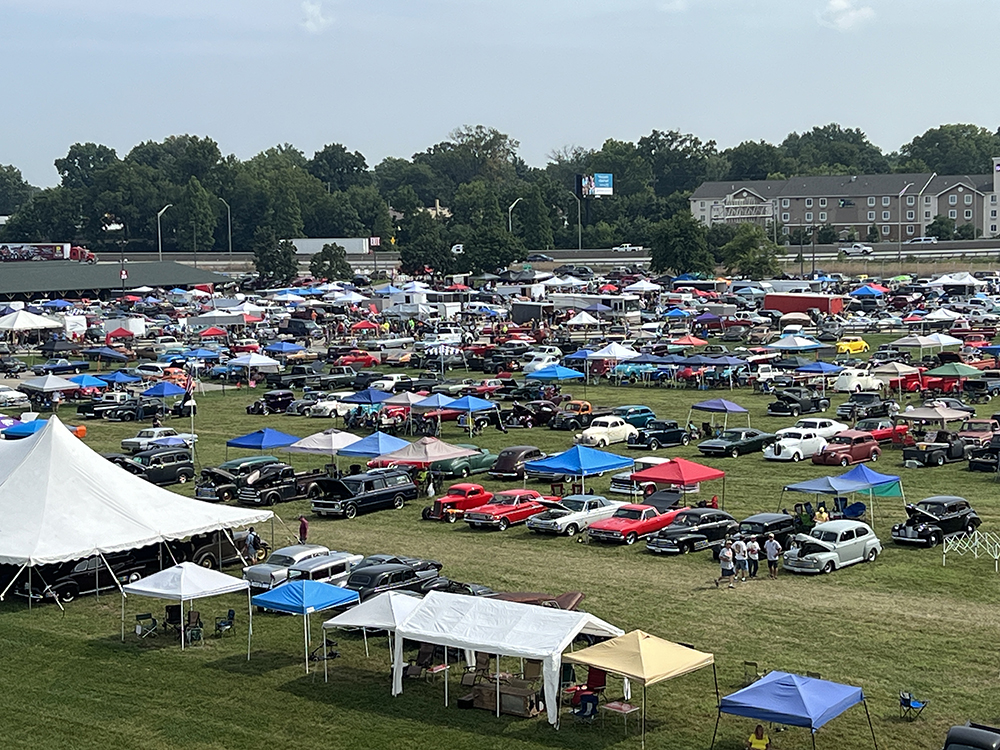 If cruising the grounds in your ride or relaxing in your favorite canvas-back chair is your thing, you were right at home, but if you are the anxious type and sitting around for too long isn't your thing, the autocross was a great place to put your foot to the floorboard and let your car's power and suspension go to work. The NSRA autocross was designed for anyone wanting to get their vehicle on the course regardless of driving experience. Whether your car carries stock suspension or is armed with the latest high-end aftermarket hardware, the short course was designed to give everyone the opportunity to tear up some asphalt and have some fun.
Many enthusiasts mark down this event as a yearly stop to reconnect with fellow hot rodders from all over the country, while others used the event to spend some quality time with family and friends while soaking in the Street Rod Nationals nuance. It's a great fuel-driven atmosphere combined with regular attendees as well as those bringing out their projects for the first time. Either way, it was a great way for like-minded, vintage car people to enjoy the weekend and hang out with some good hot rodding company. We show up for the Chevys, but in this eclectic Louisville hot rod environment, the fuel-burning fun fest included top-notch Mopars and Fords, too.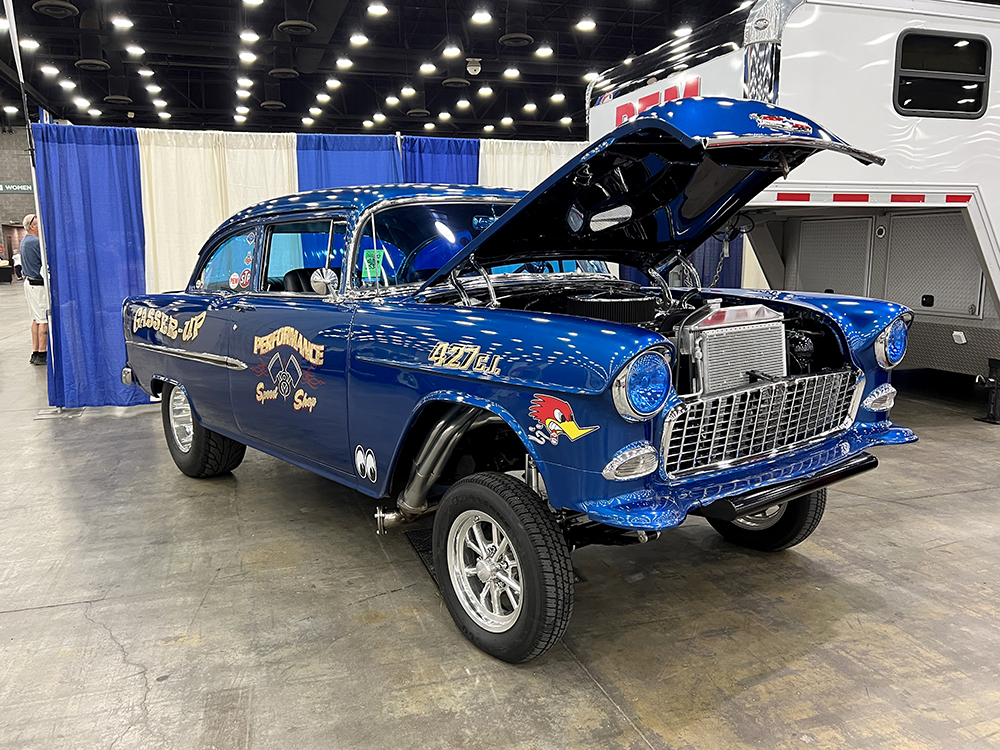 When it's time to head indoors, the Builders' Showcase is where some of the top builders in the country displayed their latest, high-quality accomplishments—some were out of notable hot rod shops while others were built in home garages. It's a great way to get up close and personal with some of the coolest rides in the country. The massive halls also featured hundreds of vendors where you could investigate the possibility of purchasing a full-on new suspension system or pick up that missing fender badge you've been meaning to get for the past few months. The huge outdoor swap meet included rows of rare cars, die-cast toys, bikes, and other wildly random pieces and was also an excellent place to soak in some local Louisville vibe.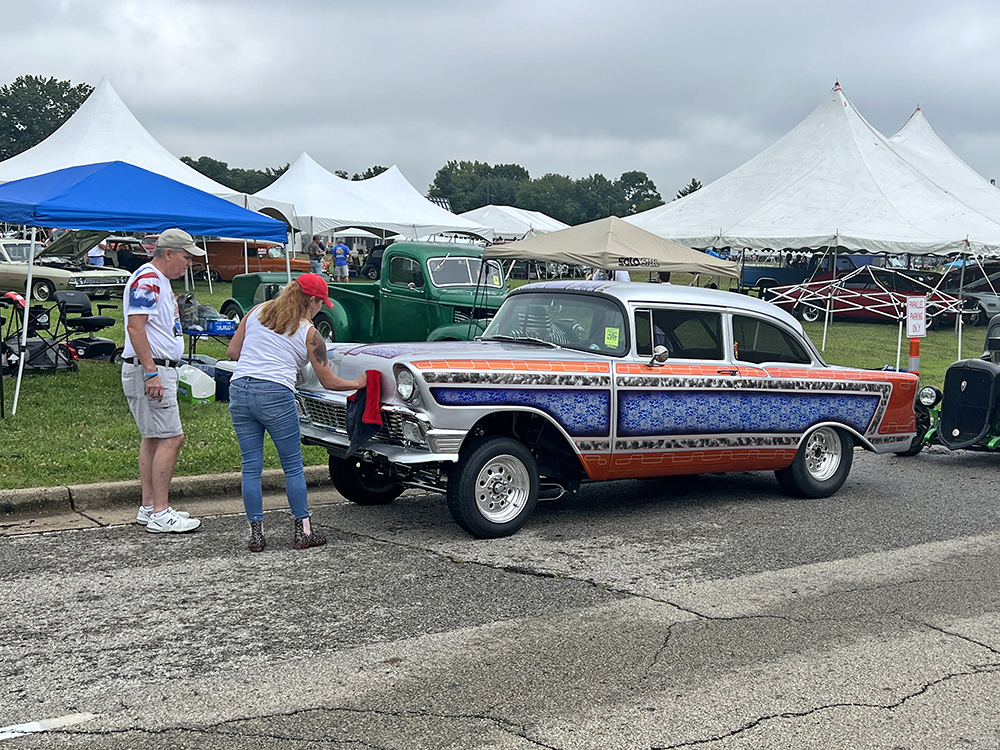 Friday's highlight included the Classic Instruments Pro's Pick area where top builds from the outdoor show are judged and awarded a Pro's Pick trophy in recognition of an outstanding build. It's always great to see some fantastic cars and trucks grouped together in the same area getting recognized for quality workmanship.
In front of the main building some serious nitro burning went down as Randy Walls brought out his original '70 Super Nova Funny Car while sitting next to a remarkable recreation of the Doug's Headers vintage Corvair—both participating in a cacklefest and paying tribute to the sights, sounds, and aroma of drag racing's glory days.
Going back over 50 years, the NSRA Street Rod Nationals is the show of all shows where many vintage cars of all makes and models converge on the same property for a long weekend of automotive nostalgia. Whether you are into vintage muscle cars, trucks, or customs, this was the place to be. And of course, as the name implies, there were plenty of street rods there to remind us where it all began.