Classic Trucks Take Over Roland E Powell Convention Center
By Chuck Vranas   –   Photography by the Author
Ask any classic truck owner about what energizes them with regard to ownership and you'll get any number of responses, including the quest in locating their ride, time spent on a full build or installing upgrades, and even the camaraderie amongst owners.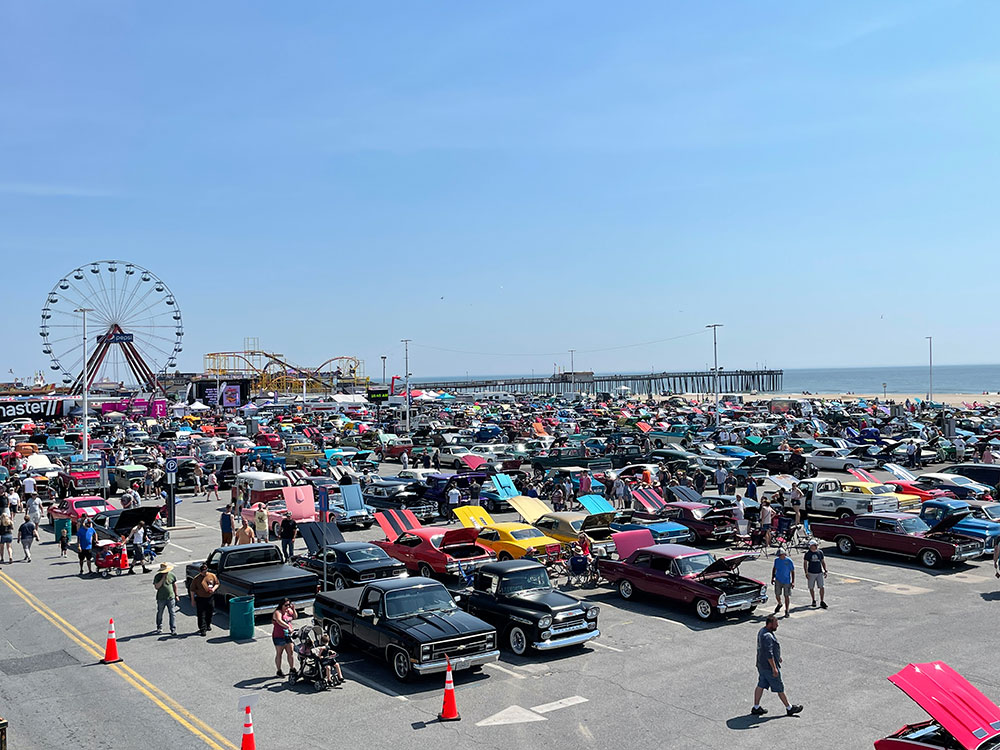 By far the most enjoyable experience, however, is hitting the open road with a full tank of fuel and a destination in mind, regardless of whether it's to a local cruise night or laying down the miles to a large national event. With the promise of plenty of sun, surf, and horsepower, there was no better place to be in May than the 31st Annual Cruisin' Ocean City, located in the picturesque seaside community of Ocean City, Maryland.
Read More: 2023 GRAND NATIONAL ROADSTER SHOW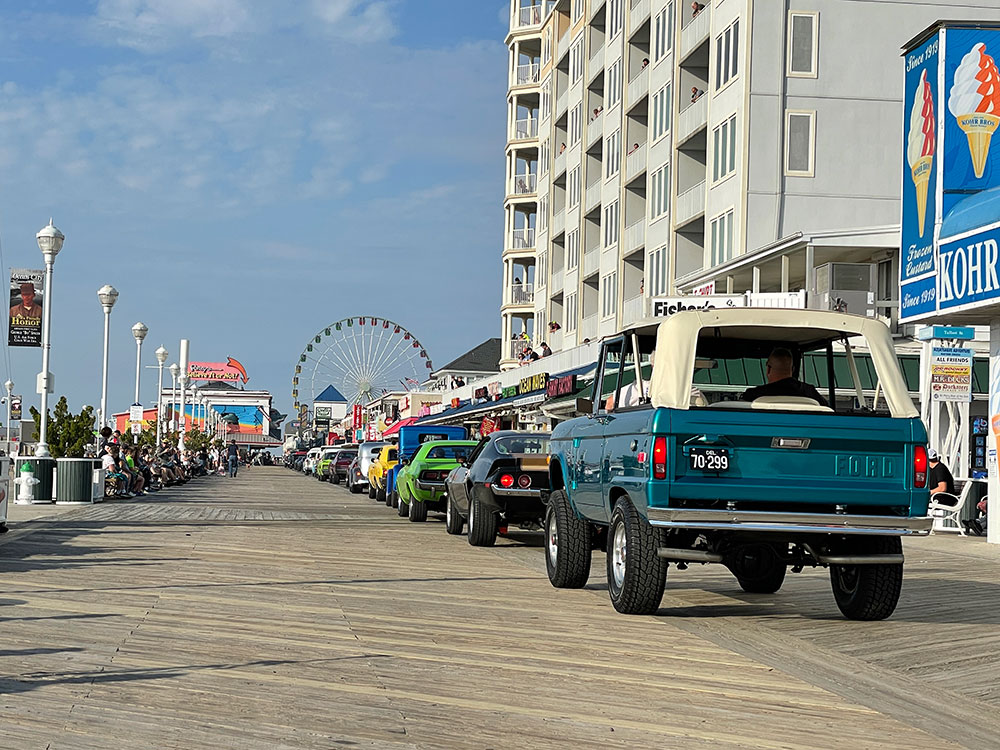 As you roll into town you're greeted by the coolest 10-mile strip that plays host to well-over 3,000 registered visitors for the three-day performance festival, featuring an endless stream of classic trucks, muscle cars, hot rods, customs, and plenty of restored classic cars. It's a place where meticulously maintained beaches lure you in with a promise of wicked surf and a nostalgic boardwalk packed with plenty of vintage amusement park rides and memorable beach-style eats that never, ever disappoint.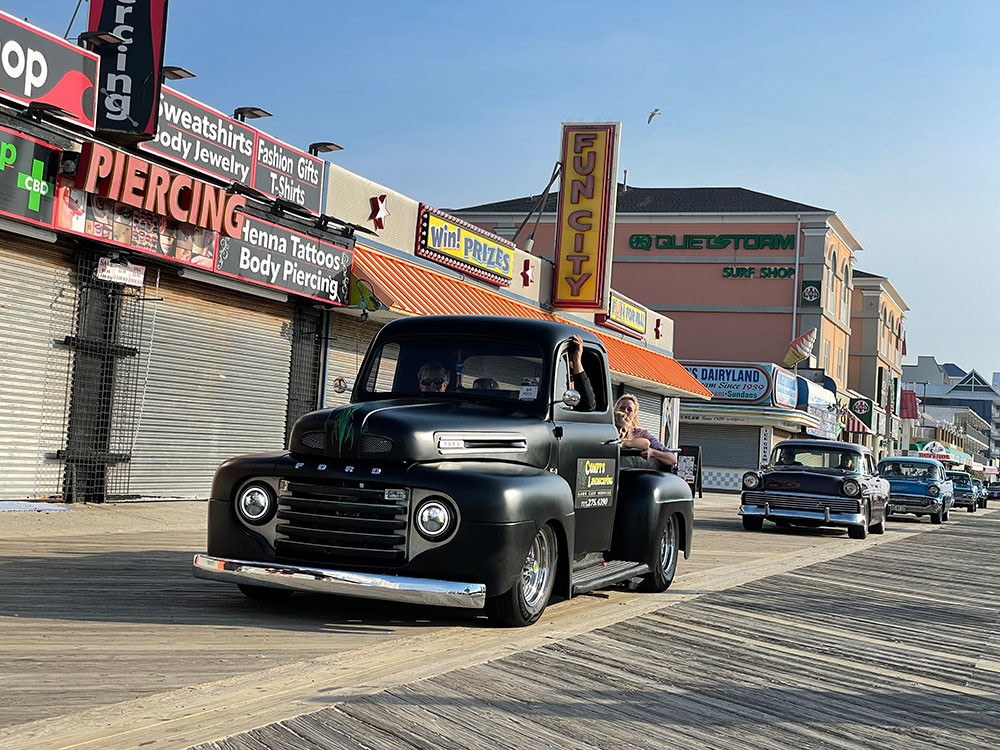 Once settled in, the Inlet acts as the epicenter for the weekend's activities. Holding up to 1,500 vehicles, it borders the beach and deep ocean with capacity of over 1,500 vehicles, which fills up fast, but thanks to a bevy of other happenings every day it turns over regularly.
Read More: THE 73RD GRAND NATIONAL ROADSTER SHOW, PART 2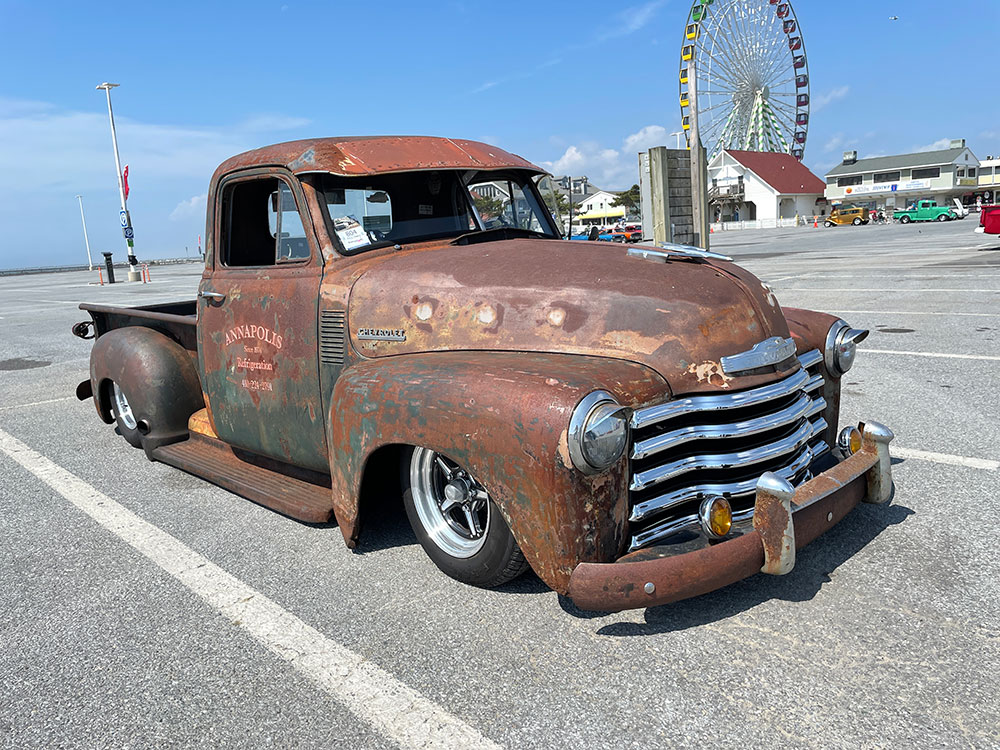 Easily, one of the neatest experiences is the chance to cruise your classic truck down the historic boardwalk (which stretches for miles!) during one of the scheduled early morning parades as you're greeted by legions of cheering fans. One thing for sure is that this is a true driving event with plenty of happenings located across town to check out at venues like the convention center, Green Turtle, Crab Alley, Seacrets, Northside Pit & Pub, Jolly Roger, and Gold Coast Mall, to name but a few.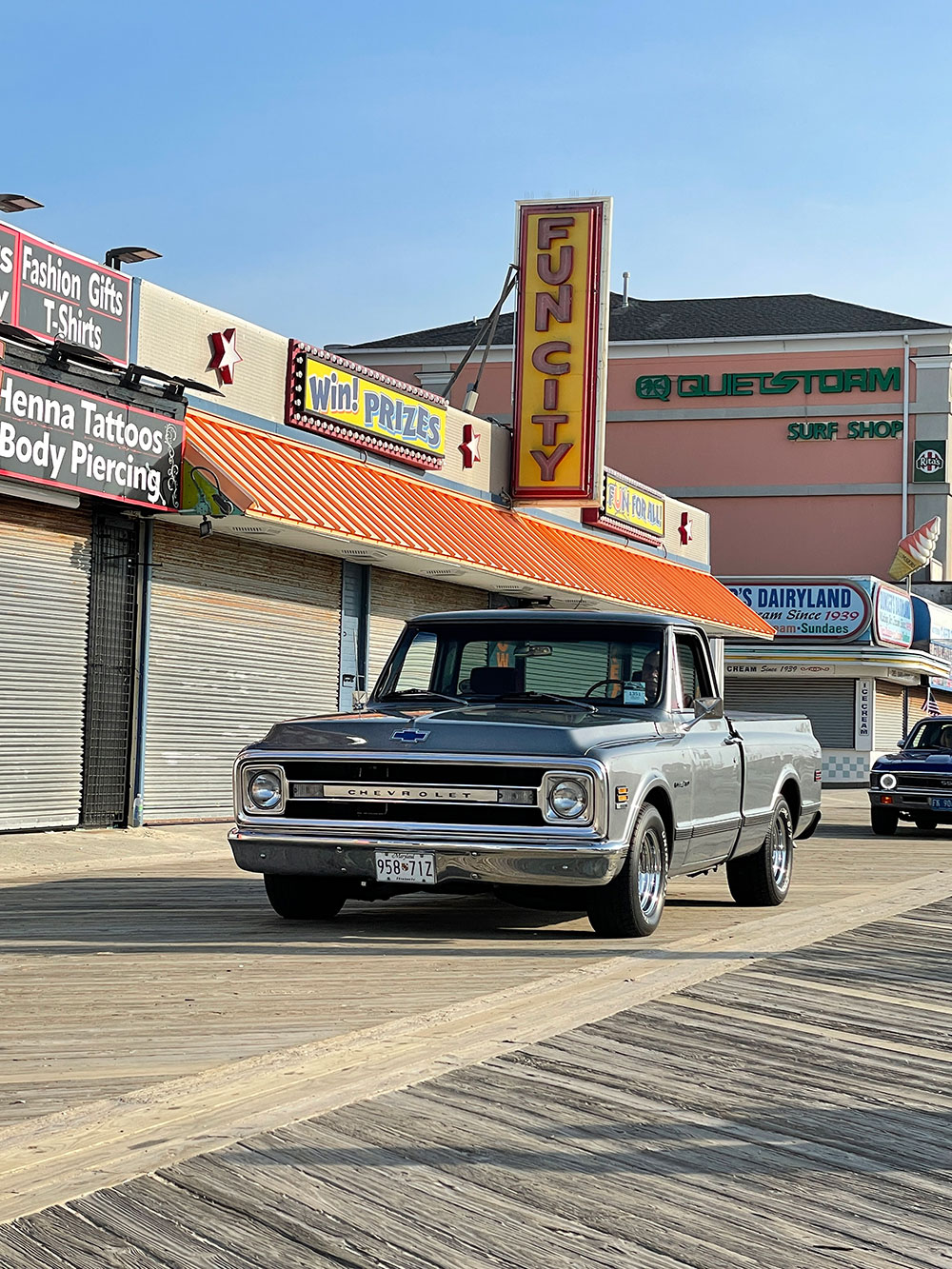 The weekend fusion of nostalgic fun and horsepower generates plenty of excitement, especially when coupled with the chance to meet a number of special celebrities organized by the promoters and attend many of the numerous award presentations. By the time night falls when your average car show packs it up, this event keeps moving where you'll need to gas up and grab a bite to cruise the strip late into the night to the sounds of hopped-up V8 engines. This is an event that always manages to sell out well in advance so plan ahead for next year! You can check it all out at specialeventpro.com.