Our Pick of Performance Parts For Your Classic Truck 2023
Direct Fit Universal Bucket Seats From LMC Trucks
LMC Truck's Universal Bucket Seat sets come assembled and include the seat slider tracks and seat reclining mechanism. The seats are universal and require mounting brackets for installation (mounting brackets sold separately). Bucket seats are made from premium-grade vinyl and stitching that will stand up to years of wear and tear. The ergonomically shaped seat cushions are made with high-density, injection-molded foam to ensure comfort with the proper support. The all-metal seat frame is TIG-welded then electrostatically coated for strength and durability. LMC Truck Custom Bucket Seat sets come in black only (with red or black stitching).
Fits:
1947-94 Chevy & GMC
1948-86 Ford Trucks
1972-93 Dodge Trucks
For more information, contact LMC Truck by calling (800) 562-8782 or visit lmctruck.com.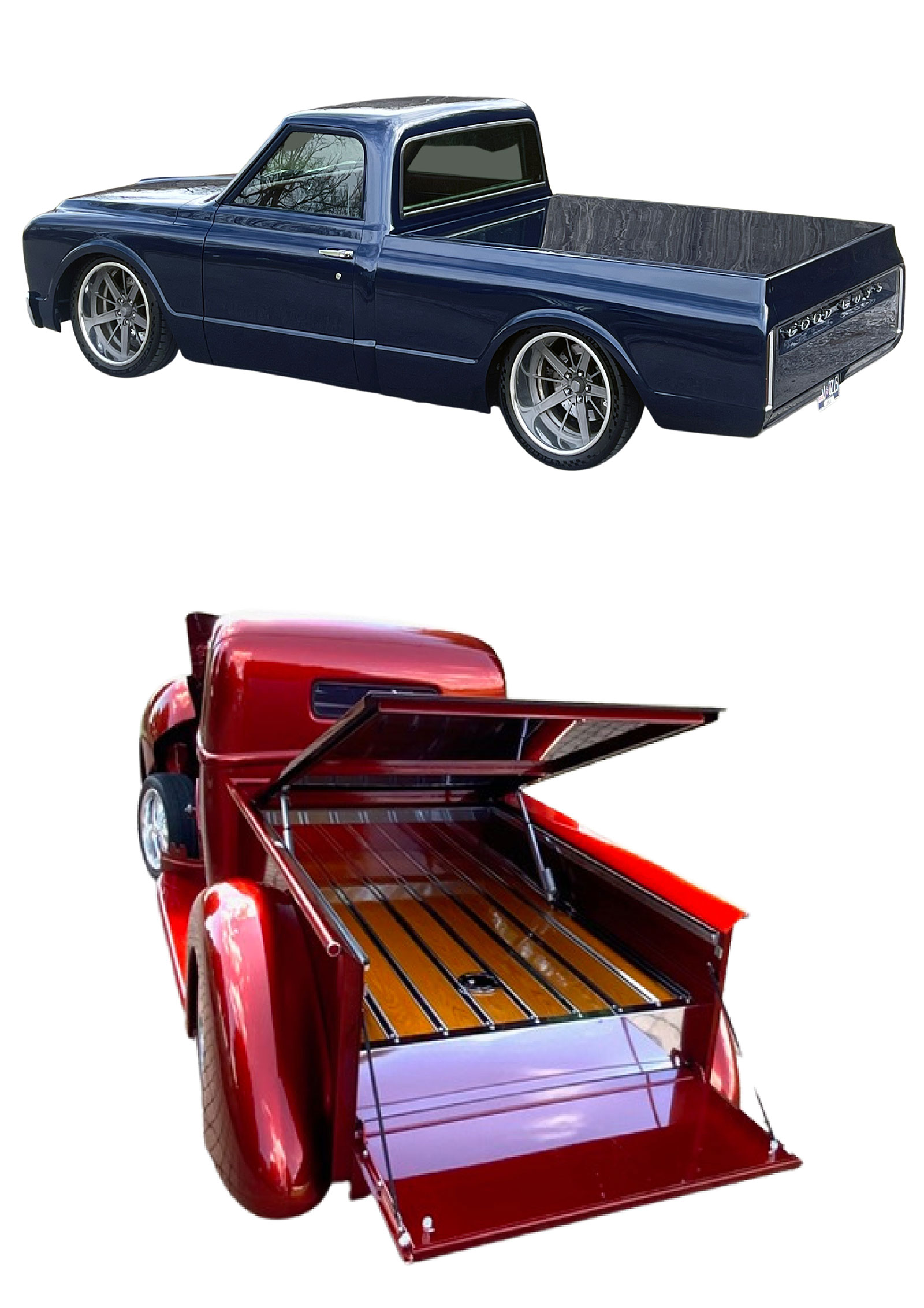 Pro's Pick's Aluminum Tonneau Covers
Pro's Pick has had great success over the years with their Hard Top Aluminum Tonneau Covers. With many design improvements and subtle changes, the most current version of this product is sure to give truck enthusiasts all the benefits they expect from a quality tonneau cover. Most people start their search for a tonneau for practical reasons, like protecting all of their gear or nice wood bed floor from the elements, or perhaps keeping their possessions secure and out of reach while being away from their truck.
The Pro's Pick Hard Top Cover checks all those boxes. Its front and side drip trays collect water and direct it out through the bedside pocket. Its electric lift actuators keep the cover from being opened while in the closed position and make opening and closing a breeze with the use of a simple switch.
Pro's Pick's tonneau cover takes care of all those practical needs while at the same time offering a finished look that nothing else compares to. Fitting nicely in-between the bedsides instead of on top it offers a nice flush finish; the smooth aluminum skin supported by a tube frame means there is no drooping or flapping.
Another huge benefit to the Pro's Pick cover is that it can be installed into a truck that has already been painted. All components are aluminum, stainless, and other rust-free materials. Pro's Pick also offers other parts for your classic truck like bumper brackets, truck beds, SS bed floor strips, and more!
For more info, contact Pro's Pick by calling (800) 865-7366 or visit pros-pick.com.
Polished & Chrome Plated Advance Design Chevy Truck Grille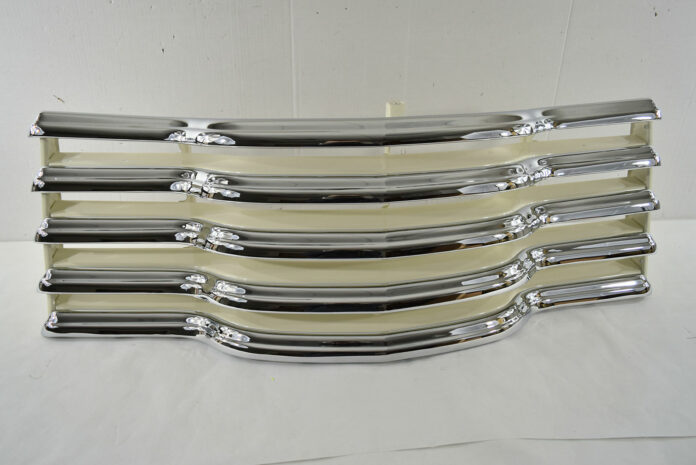 Golden Star Classic Auto Parts just released an all-new grille for '47-53 GM trucks. This grille is a huge upgrade to what is currently available on the market. By carefully hand polishing and finishing the metal BEFORE the grille is chrome plated, the grille's chrome finish is absolutely flawless. It is a perfect example of "you get what you pay for." Retail pricing: $999.95, All Chrome (PN GR07-473C) and Chrome/Ivory (PN GR07-472C).
For more info, contact Golden Star Classic Auto Parts by calling (972) 315-3758 or visit goldenstarauto.com.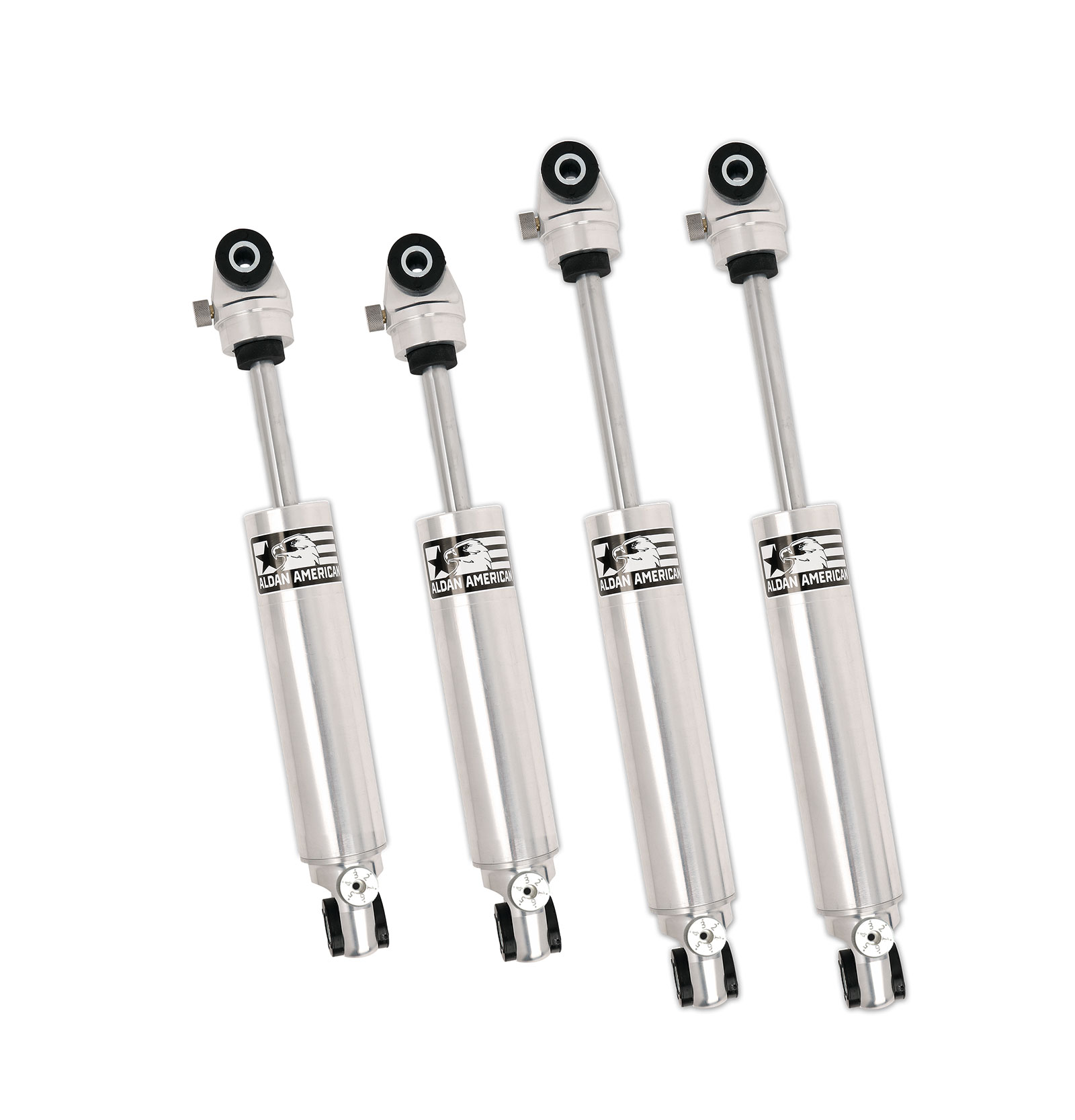 TrackLine Adjustable Shock Absorber Kit For 63-87 Chevy C10s
Aldan American just released their new, double-adjustable TrackLine Series shock kits for '63-87 Chevrolet/GMC C10 trucks. TrackLine shocks offer 66 points of shock adjustment for rebound and compression tuning capabilities. Control both rebound and compression adjustments independently for better traction, handling, and responsiveness from your suspension. Double-adjustable shocks are popular for street and track applications that demand greater adjustability than conventional shocks. TrackLine Series shocks are made from 6061-T6 billet aluminum and are fully rebuildable and serviceable for a lifetime of use. Aldan American products are proudly made in the USA. The TrackLine Shock kits are designed to update OEM shocks to fully adjustable shock absorbers. Adjustable Aldan shocks are designed to create a more consistent, smoother ride for your classic truck. Rear TrackLine Series shocks are designed to work with factory-style rear leaf springs or coil springs and use the OEM shock mounting locations in the rear. If you have a stock, lowered, or airbag C10 chassis, check out the latest TrackLine Series shocks from Aldan American.
For more info, contact Aldan American by calling (310) 834-7478 or visit aldanamerican.com.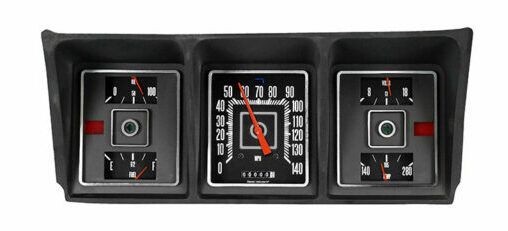 BedWood and Parts announces the release of its new RetroLiner for the 1973-79 Ford F-Series pickup. The RetroLiner is an industry-exclusive, application-specific, real wood bed liner system designed for pickup trucks with a factory metal bed floor. It offers classic styling in a variety of natural wood tones and colors to customize the largest flat surface on your pickup.
Each RetroLiner kit includes the following: components, features, and benefits: laser measured
3-D modeled
Digitally designed to ensure precise fitment
CNC milled to match the contours of the truck bed
Available in a wide variety of domestic and exotic hardwoods to accent any paint or interior color.
It's pre-sealed with your choice of HydroSatin or HydroShine proprietary waterborne exterior wood sealer and finish. The state-of-the-art mounting system allows the RetroLiner to "float" just above the stock metal bed floor, allowing rain or wash water to drain appropriately.
No drilling is required so you won't threaten your body warranty. Simple installation requires nothing more than an Allen wrench. The kit includes all wood components, mounting frame, mounting pads, a complete set of pre-cut, pre-punched polished stainless steel bed strips, and a complete polished stainless steel hardware kit, neatly packaged in a single box and ready to install. Can be easily removed and reinstalled to accommodate various hauling situations.
For more information, contact BedWood and Parts by calling (270) 424-300 or visit bedwood.com.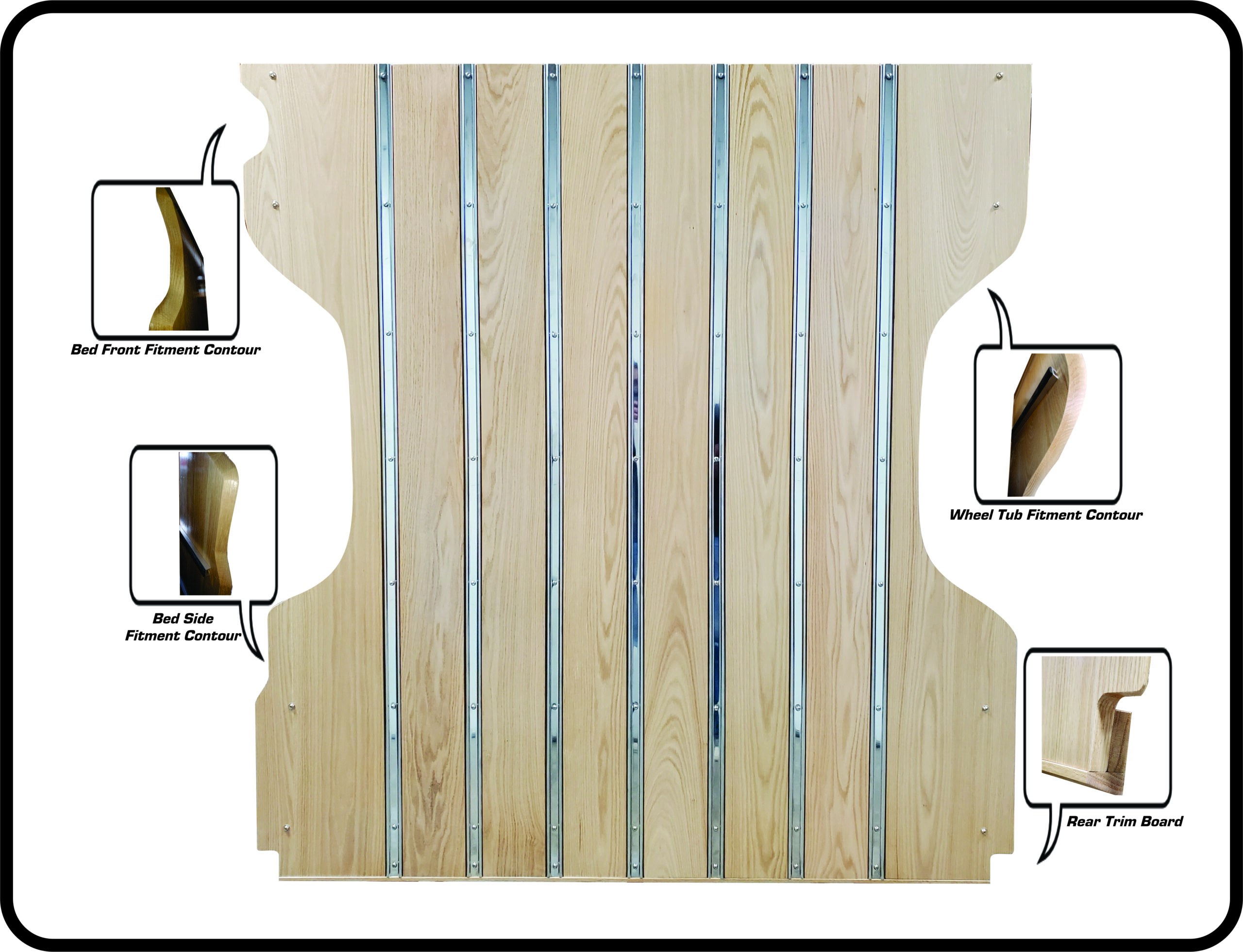 Classic Industries, the leader in quality restoration parts and accessories worldwide, announces the arrival of the new, OER reproduction door handle cups (escutcheons) designed for '77-'80 Chevy and GMC pickups including '77-'80 Blazer, '77-'80 Jimmy, and '77-'80 Suburban models with the YE9 or Z84 interior trim package.
This part is manufactured in injection-molded ABS plastic with the correct leather grain and the proper sheen and texture for an authentic-looking replacement. The component is available in black and includes the RH and LH door handle cup escutcheon. Sold in pairs.
For more information, contact Classic Industries at (800) 854-1280 and classicindustries.com.

Classic Instruments releases an all-new Ford direct-fit 1973-79 Ford truck package. It debuted at the NSRA Street Rod Nationals in Louisville, Kentucky, in the new product competition. The package will be available in black and white and fits '78-79 Ford Broncos and '75-91 Ford Econoline vans. This all-electric cluster features a speedometer, fuel, oil, temperature, and volt gauges. It has green turn signal indicators, a blue high beam indicator, and two red warning lights. Classic Instruments' Hybrid LED Lighting offers the feel of the original perimeter lighting and the visual benefits of backlighting: even illumination and clear nighttime readability. The cluster also has a built-in dimmer and separate power (12V) and ground leads in the wire harness for the warning lights. The cluster is wired with a single snap-in wire harness on the back of the cluster. Mounting hardware is included to install with the original bezel and lens and setup is a breeze with push-button speedometer calibration. The fuel gauge is programmable for any ohm range with a selector switch on the back of the cluster, meaning the fuel gauge will work with the stock sending unit, any other factory sending units, or any Classic Instruments fuel sending unit. All other necessary sending units are included with a Classic Instruments Ford no fuel sending unit kit (PN SNFDNF). Save space with Classic Instruments' Zeus Speedometer Technology built-in, meaning the cluster requires no external control boxes and works directly with ECM or VSS signals and it has a built-in ECM signal filter switch.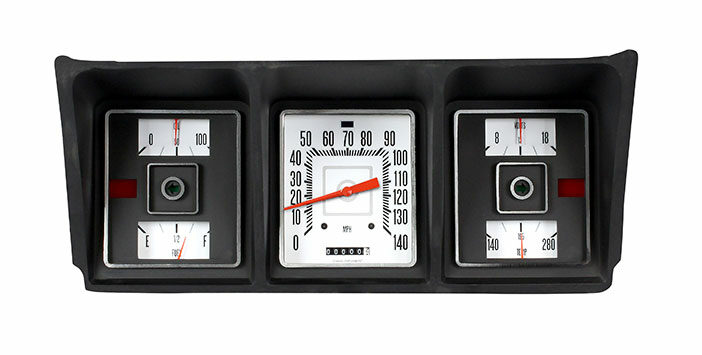 For more information, contact Classic Instruments by calling (800) 575-0461 or email info@classicinstruments.com.
Expanding on its wildly successful Street & Performance Series of steering gears Borgeson Universal now offers the only power quick ratio steering box to replace the Delphi 800 series in the '88-98 Chevrolet OBS trucks. This all-new power steering box has a quick 12.7:1 ratio with a firm modern steering feel. The Borgeson Street & Performance power steering box will bolt directly to the stock location and fit to the original power steering pitman arm, steering shaft, and power steering hoses. For more information, contact Borgeson Universal by visiting borgeson.com.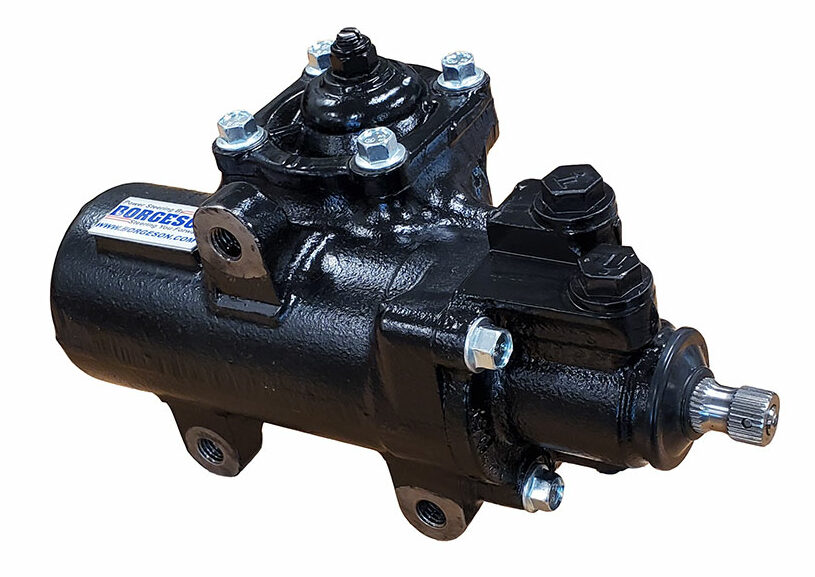 Bolt-on C4 Corvette IRS Kits and Custom Task Force Crew Cabs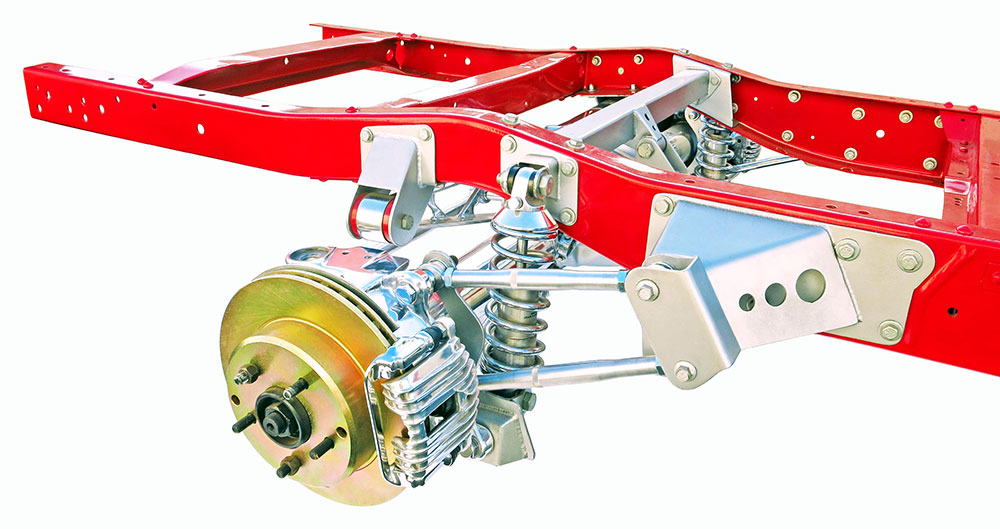 Bolt-On C4 Corvette Independent Rear Suspension Kits
It's a proven fact that independent rear suspensions provide superior ride and handling capabilities that are not available with solid axle–style suspensions. That is why most modern late-model cars and SUVs come equipped with independent suspension systems. Used C4 Corvette rear suspensions are readily available and very cost-effective in most parts of the country. The excellent design of the Corvette rear suspension allows you to take advantage of the unmatched cornering, handling, and ride quality that it affords. If you drive your classic truck and demand quality components that are designed for enjoyable fun miles this is the setup for you.
Flat Out Engineering offers several kits to install '84-96 Corvette rear suspension in most early Ford and Chevy pickups and panels, many of which are designed to be completely bolt-on, with no welding or cutting of the frame required. These kits are designed to be easy to install for the average DIY home enthusiast. The kit pictured is for '55-59 Chevy and GMC pickups and panels. Similar kits are available for Ford F-100s and several other classic truck and street rod applications.
For more information, contact Flat Out Engineering by calling (714) 639-2623 or visit flatout-engineering.com.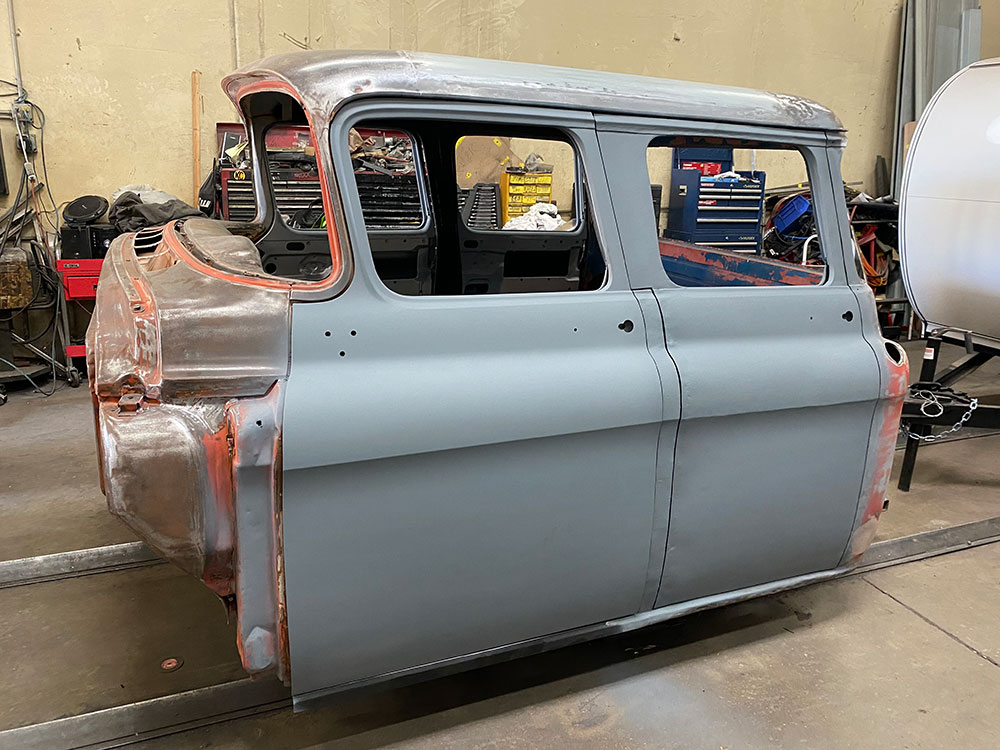 Throughout the '50s, custom body companies would buy truck cabs from General Motors and create their own spin on three- and four-door commercial trucks. These trucks are primarily purchased by logging companies, the railroad, and other utility companies. They were used … and ultimately used up. Today they are extremely hard to find in good condition. With that said, Quality Classic Parts has been reproducing these Chevy Task Force–era Crew Cabs with four brand-new doors and brand-new door hinges. They have developed a "fin de pillar" as they believe GM would've if they actually produced a Crew Cab themselves.
For more information, including pricing, availability, and model options, contact Quality Classic Parts by calling (805) 896-1548 or email infoforqcp@gmail.com.