Classic Instruments' 2-5/8-Inch Classic Gauges Combine Vintage Style and Modern Technology
By Ron Ceridono –  Photography By Brian Brennan
Back in the '40s era of hot rodding, updating interior dashboards with an assortment of gauges began to trend. The upgrade not only provided much cooler aesthetics, but also provided detailed data of how all that work under the hood was functioning.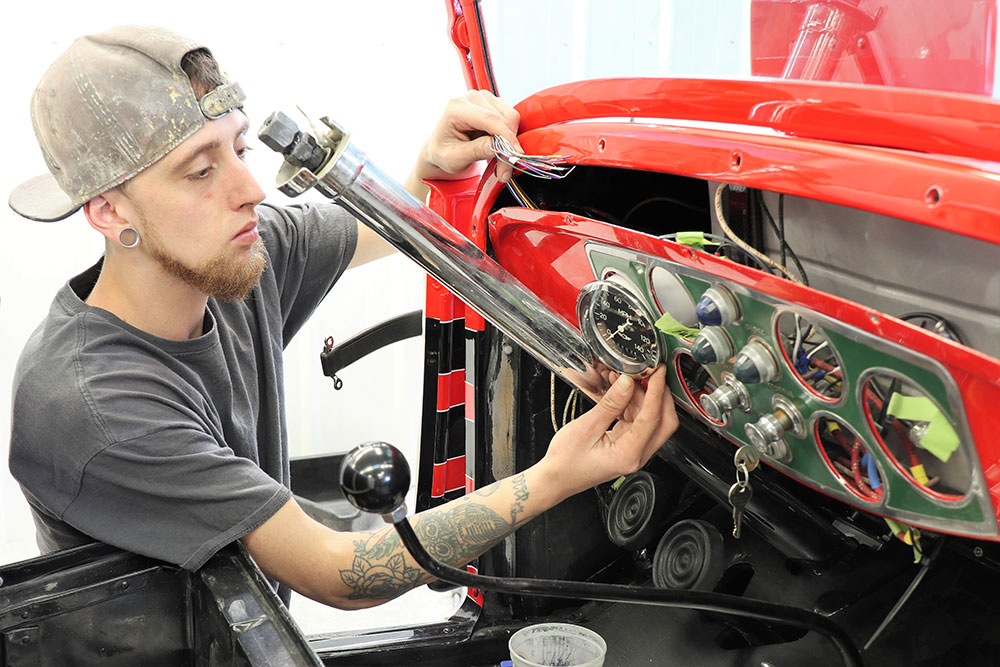 And while the common 2-1/8-inch-diameter versions were often used, the larger 2-5/8-inch gauges had much more visual impact. One practical advantage was they were easier to read, and as a result were often found in competition cars. However, the fact that they looked way cool was the real reason they are a popular choice for hot rods that spent more time on the street than the track as well.
Over the years trends changed and 2-5/8-inch gauges for hot rods became less common. Then came the welcome resurgence of traditional build styles, and along with that came the demand for equally traditional components, such as those vintage, large-diameter dials.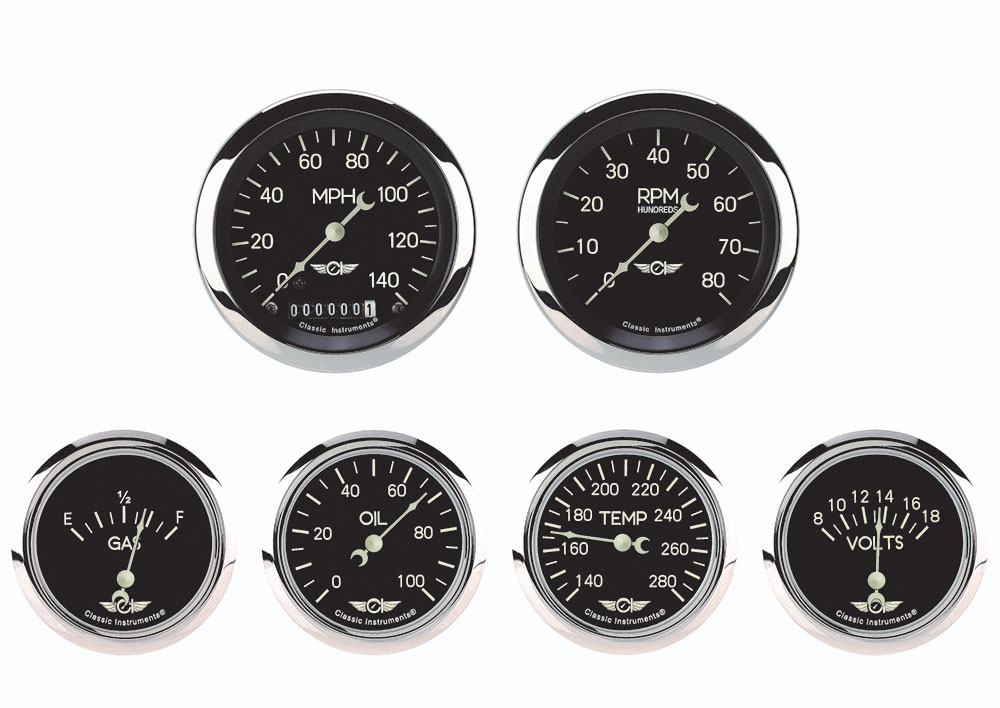 It seemed what the world needed was a line of 2-5/8-inch gauges with the nostalgic styling and contemporary movements, and thanks to Classic Instruments we've got them.
Read More: How To Install Classic Instruments' New Bel Era III Gauge Panel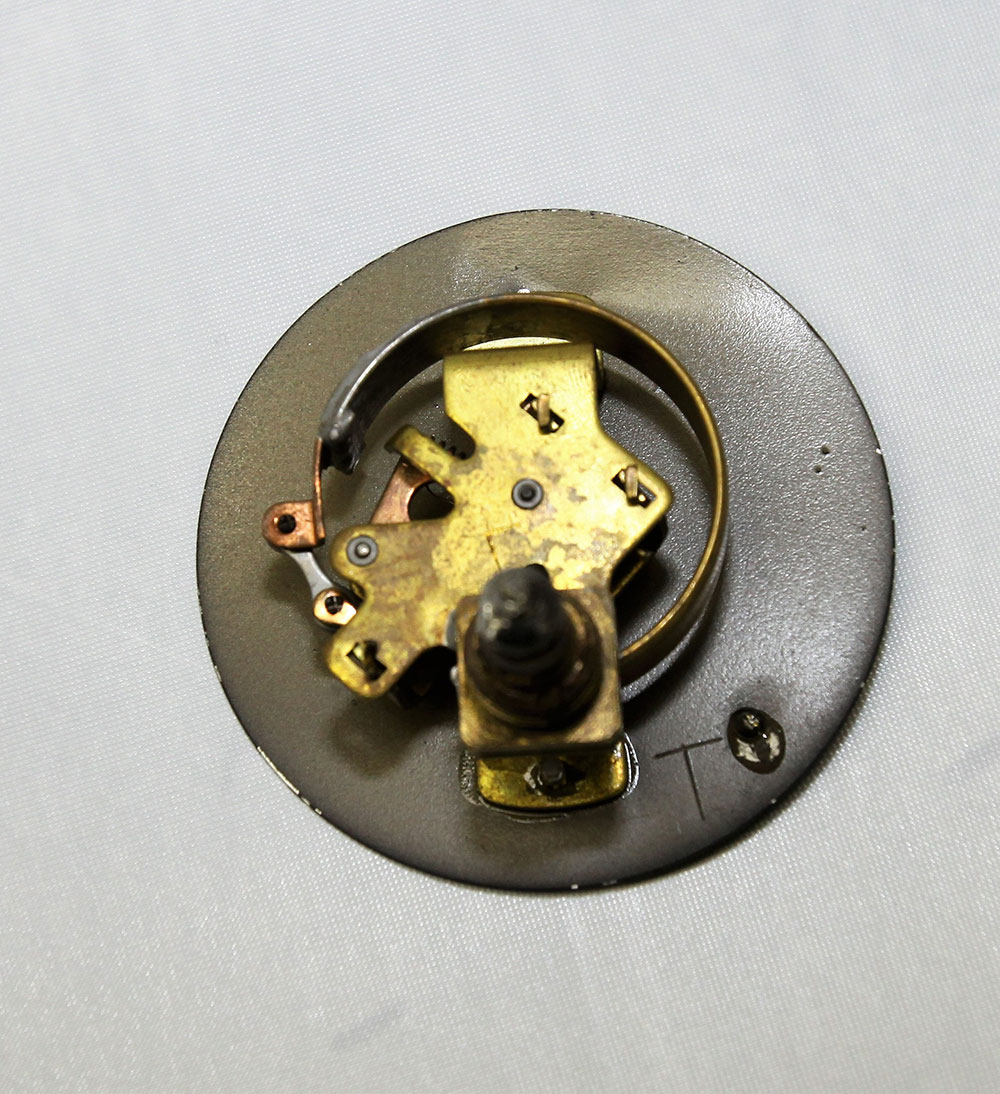 From the outside the new 2-5/8-inch Classic Instruments' Classic Series have a vintage look with polished stainless steel bezels, curved glass lenses, crescent moon pointers, and black dial faces with white numbers and letters. On the inside these hot rod gauges have the latest air core movements for accuracy and reliability.
Oil pressure, water temperature, volts, and fuel gauges are 2-5/8 inches in diameter, speedometers and tachometers are offered in 3-3/8- and 4-5/8-inch sizes, and all are available as individual instruments or as part of a five set without a tachometer or a six-gauge set that includes an 8,000-rpm tachometer. Turn signal and high-beam indicator lights are available as an upgrade option with either Halo lightening or surface-mounted indicators.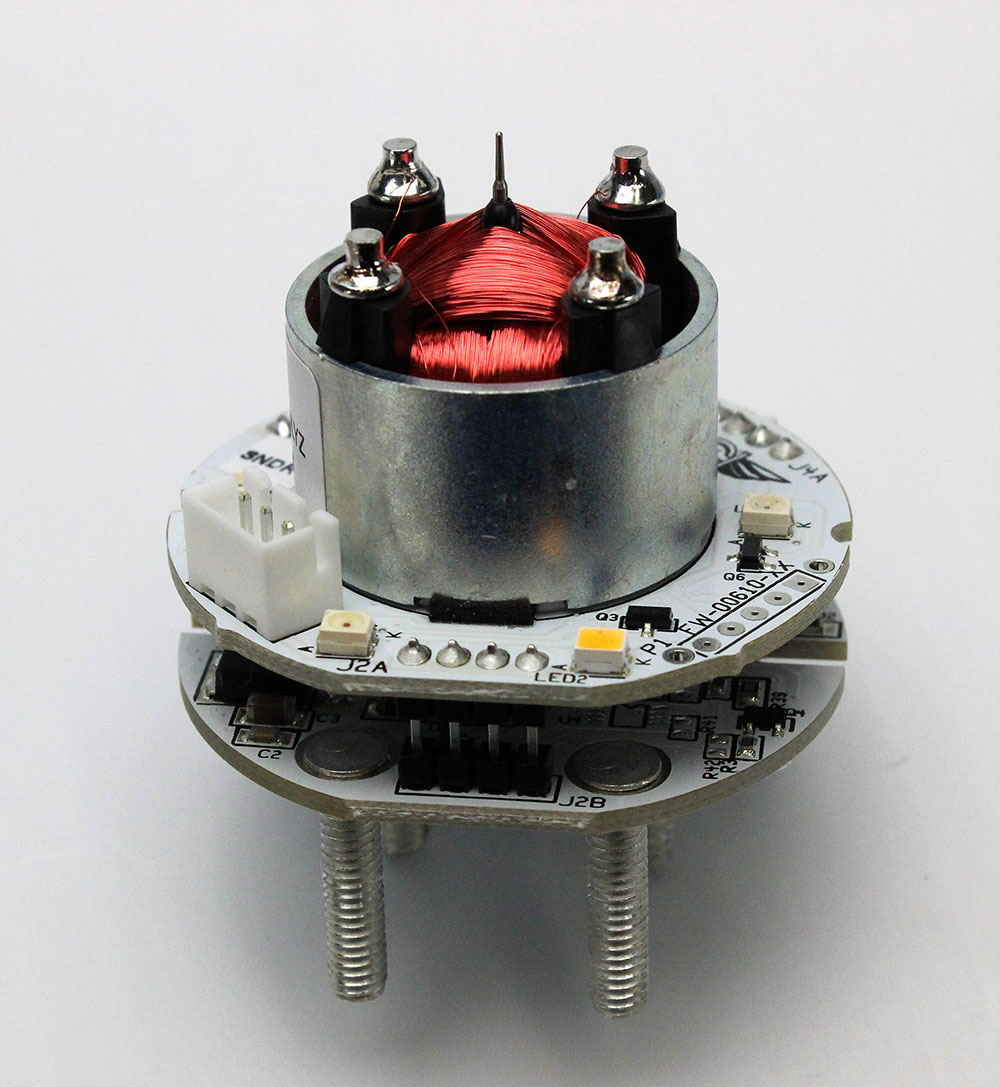 As all Classic Series instruments are electric, they require a good ground to the chassis for proper operation and all require a switched 12V source. Connecting the remaining wiring is simple, however one precaution to be observed is disconnecting the ground lead from the battery. Voltmeters do not require a sender, so all that's necessary is a source wire and a ground and power for the internal light. The tachometer is similar, a 12V source, power for the light, and a signal from the minus side of the coil.
Both the oil pressure and temp gauges require senders, which are included with the gauges. It should be noted that Classic Instruments advises that the single-wire temperature sender has tapered threads, which are designed to be self-sealing. Using sealant may cause a poor ground, causing inaccurate readings. The three-wire transducer used with the oil pressure gauge may have sealer designated for senders applied to the threads.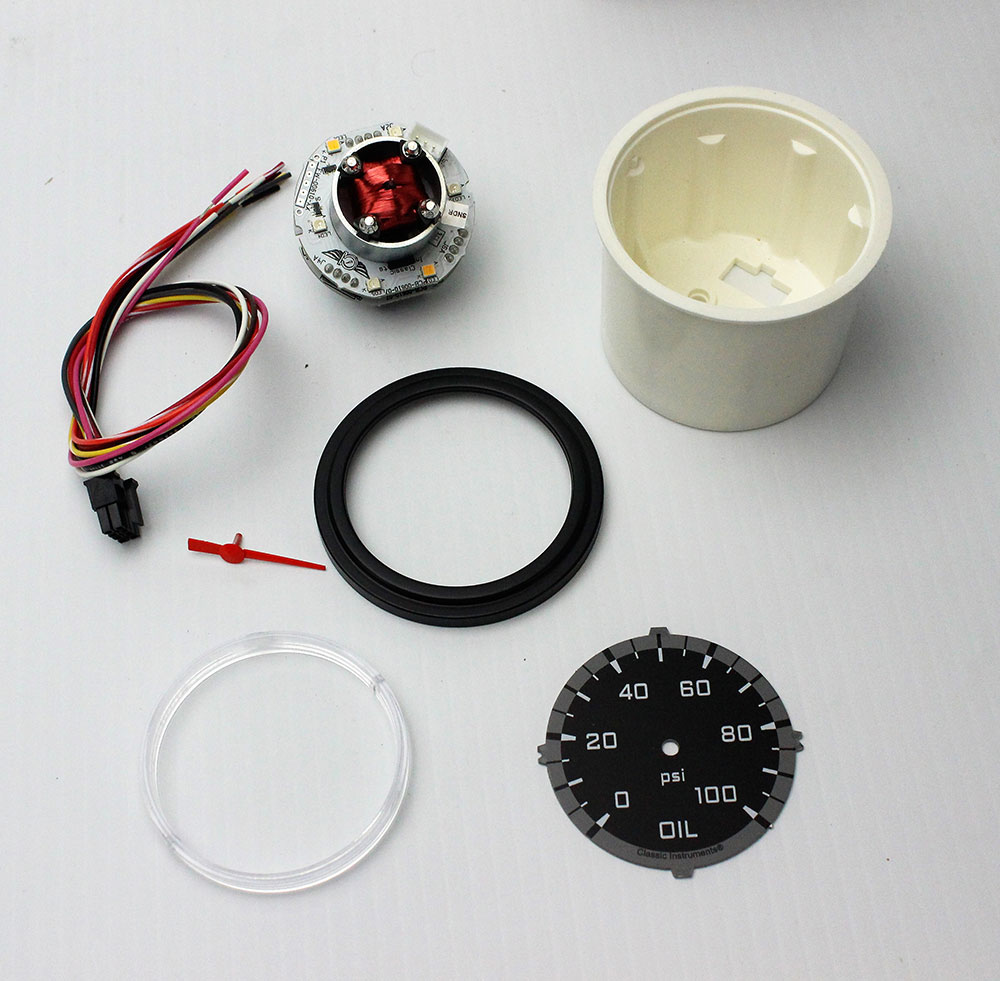 Read More: Out Of This World 1963 Ford Galaxie
These all-electric classic gauges for hot rods rely on a compatible sending unit for proper operation, and that is certainly true of the fuel gauge. Classic Instruments supplies the appropriate fuel level sender in their complete kits, however, in some case a different sender may already be in place.
Senders are rated by their resistance, measured in ohms, when empty and full, and Classic Instruments offers fuel gauges calibrated to work with the most common senders: 240-ohm empty, 33-ohm full (Stewart-Warner and Auto Meter); 75-ohm empty, 10-ohm full (pre-'87 Ford); 0 empty, 30-ohm full (early Chevy); and 0 ohm empty, 90-ohm full ('66 and later GM).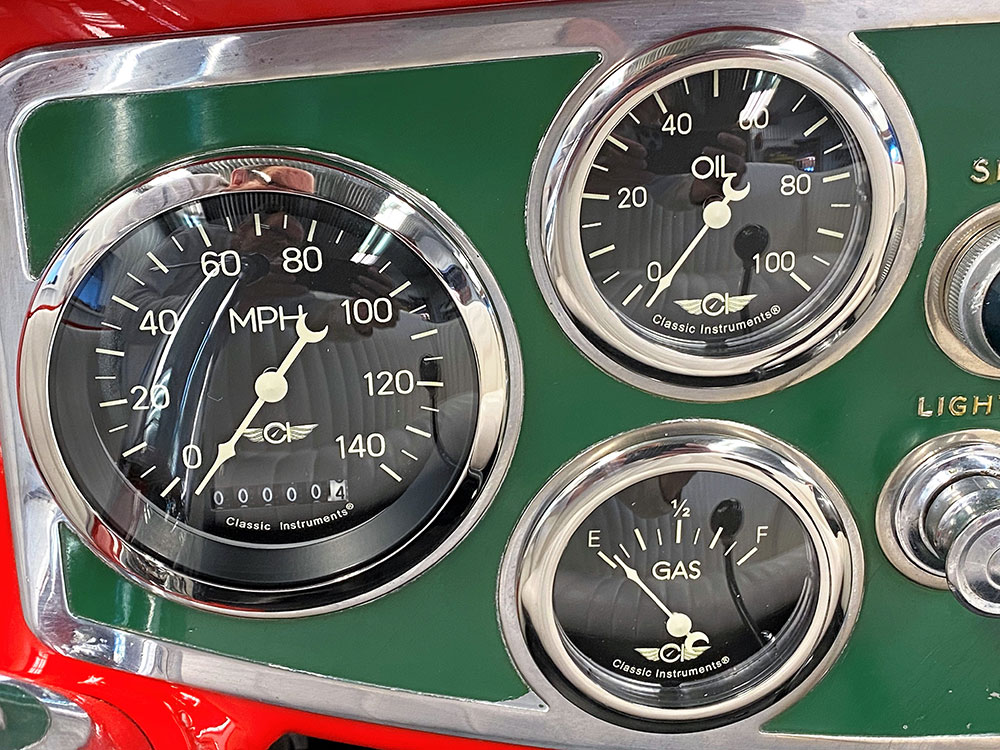 When it comes to speedometers, cable drives are as outdated as the leisure suit hanging in Brennan's closet. The Classic Series electronic speedometers rely on an electrical pulse signal sender that mounts where the cable would normally attach. Using Classic Instruments' ZST technology these speedometers will hook directly to any ECT (electronically controlled transmission) or VSS (vehicle speed sensor) of a modern transmission. This simple arrangement uses easy-to-route wires rather than a bulky cable and eliminates the maintenance and periodic replacement that cables often require. Electronic speedometers make calibration simple—no more doing math in your head to account for an inaccurate mechanically driven speedometer when you see a police car.
While electronic speedometers are vastly superior to the cable-driven variety, another leap in technology from Classic Instruments is the SkyDrive GPS satellite system. An antenna generates a signal from satellites for the SkyDrive GPS speedometer, which is particularly useful when a pulse generator is impractical, or impossible, to install.
Read More: How to Make Custom AC Lines With Vintage Air's Universal AC Hose Kit
The best location for the SkyDrive antenna to guarantee a good satellite signal and trouble-free speedometer operation is inside the car where it will have a clear view of the sky. In some cases, this may not be possible, so if the antenna is hidden Classic Instruments recommends testing the SkyDrive in that location before permanently mounting it.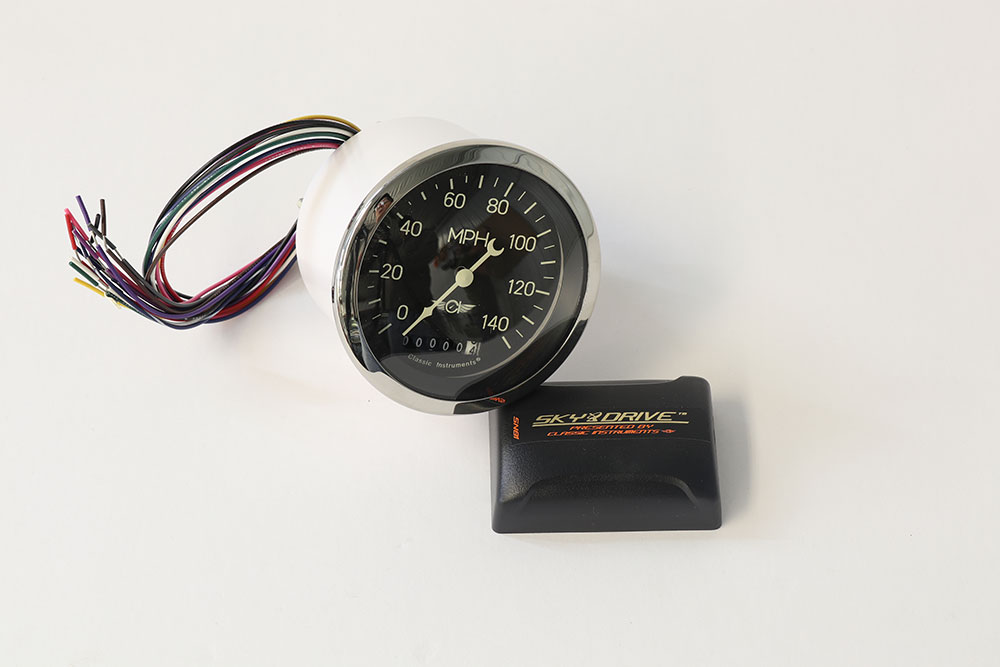 Once a suitable mounting location is determined, the SkyDrive can be mounted using Velcro or double-sided tape.
Classic Instruments Classic Series 2 5/8-inch gauges have combined today's technology for reliable and accurate performance with the traditional look of a bygone era. Nostalgia just doesn't get any better. MR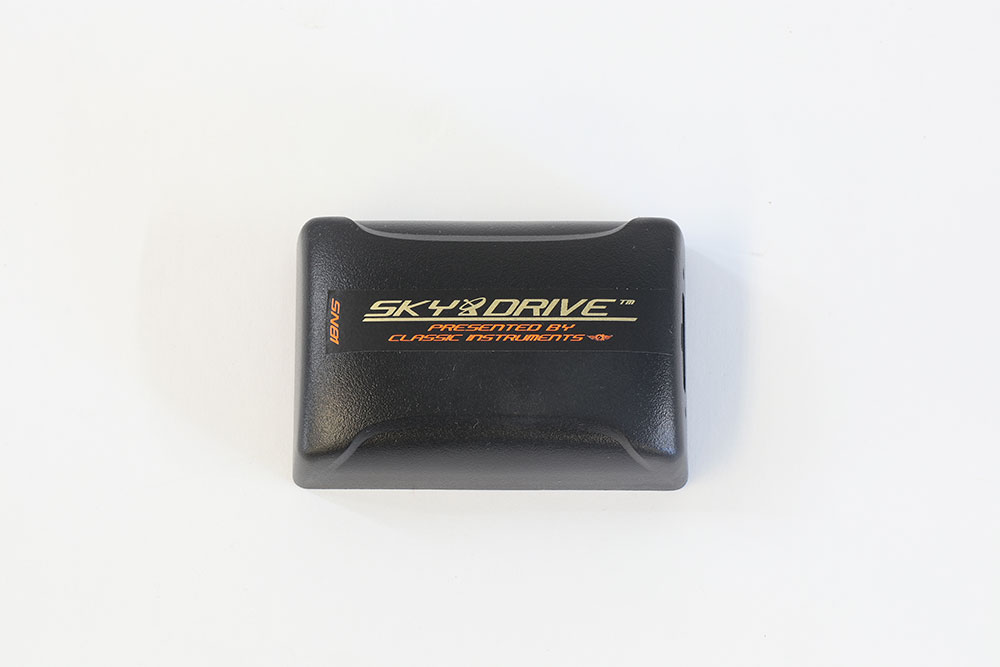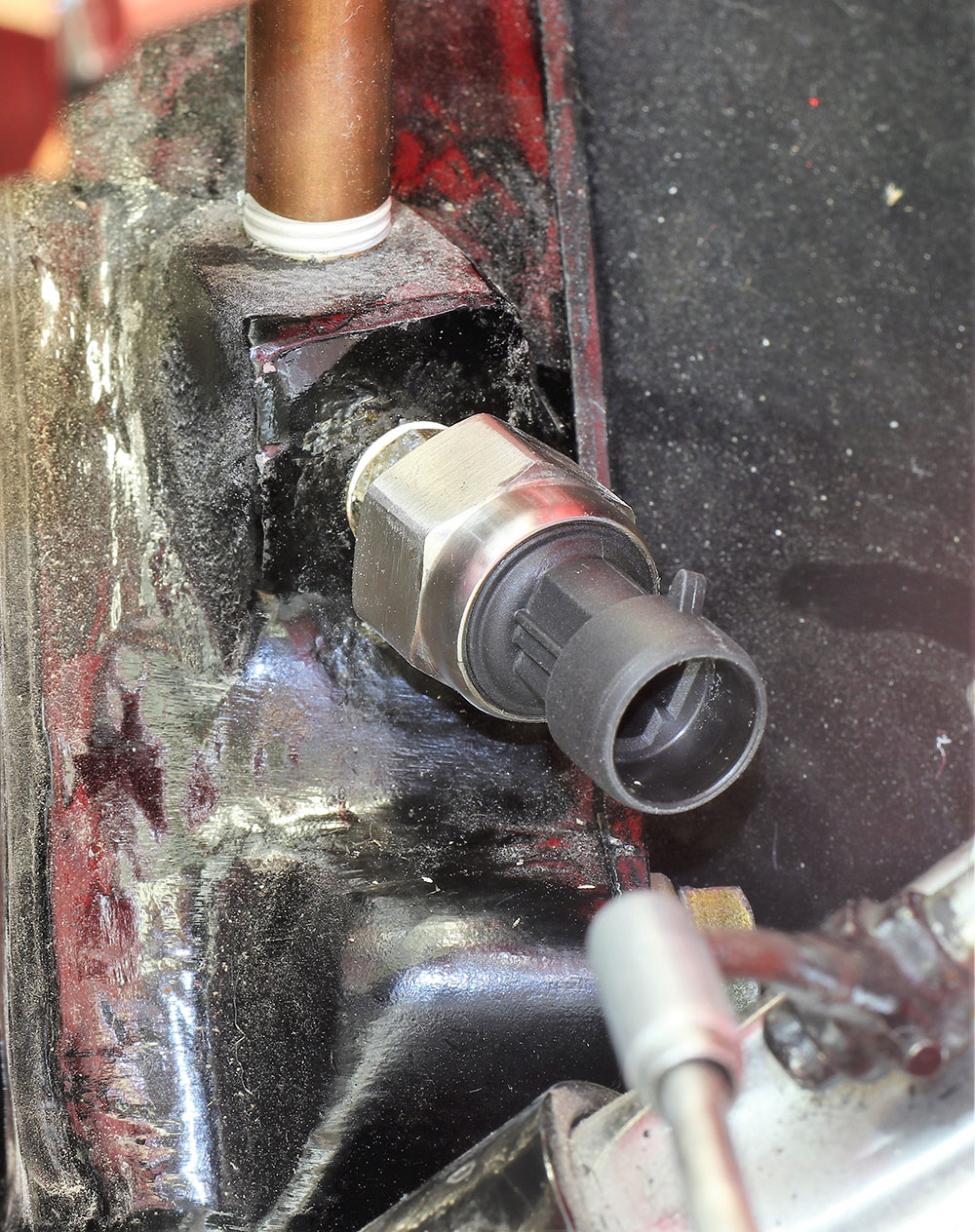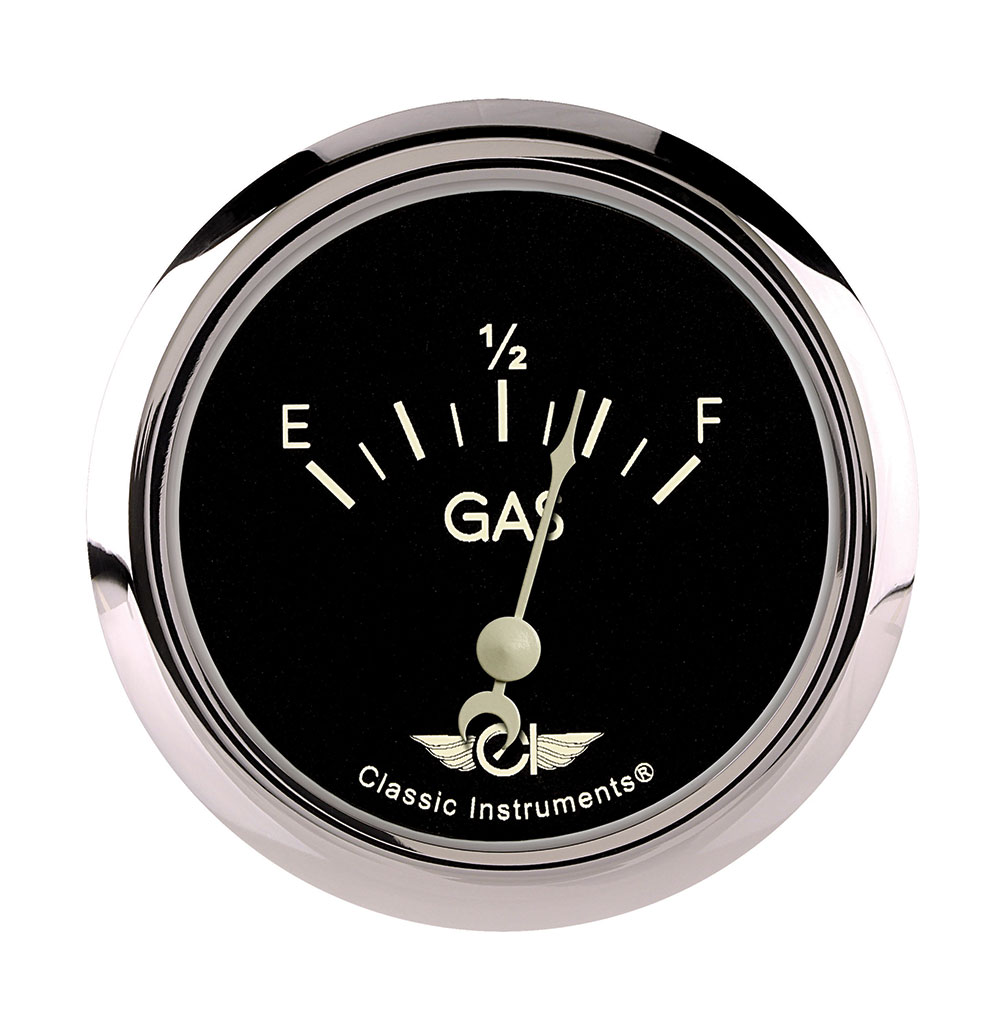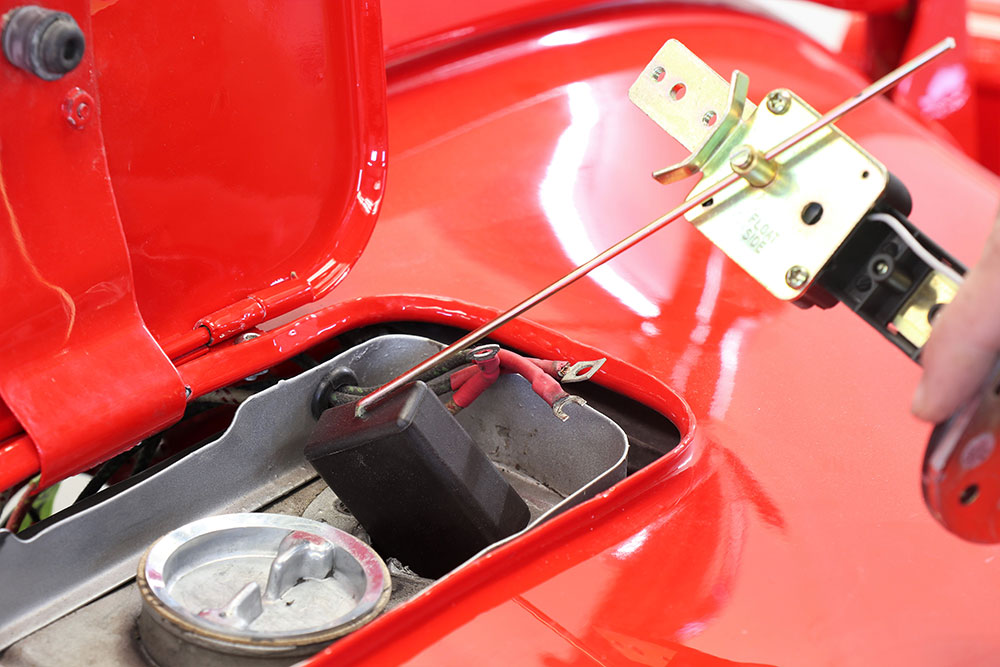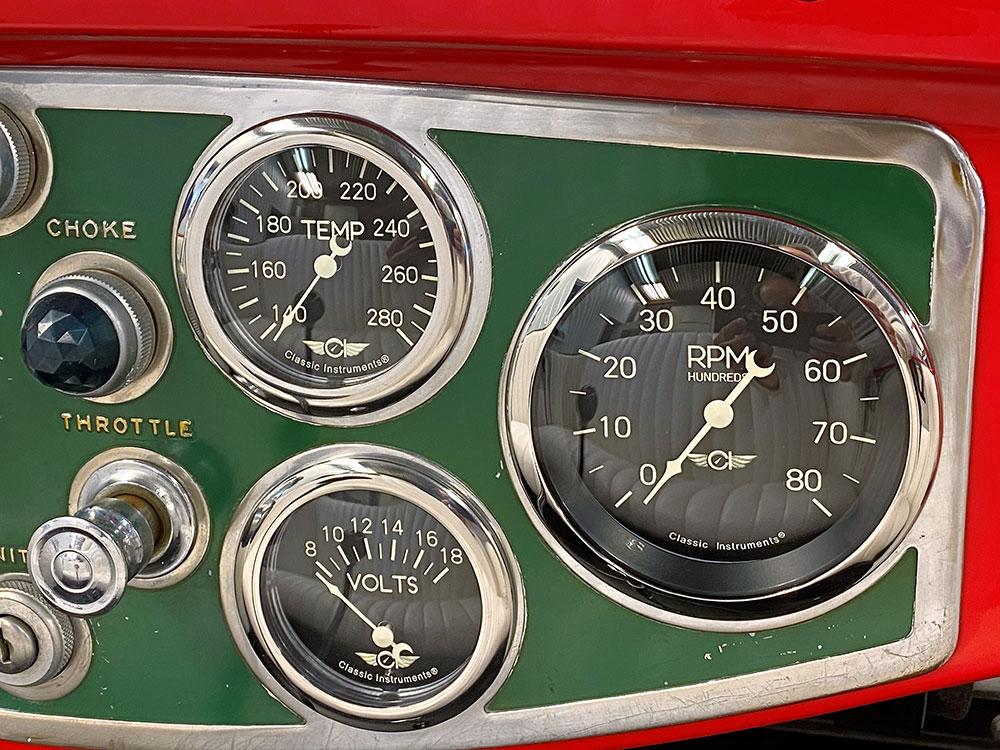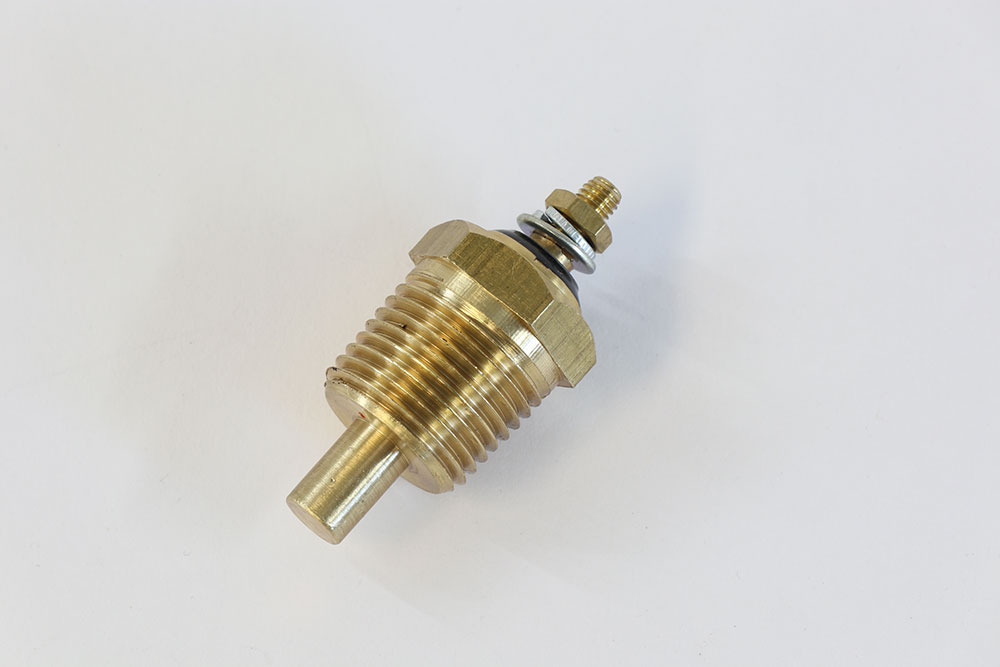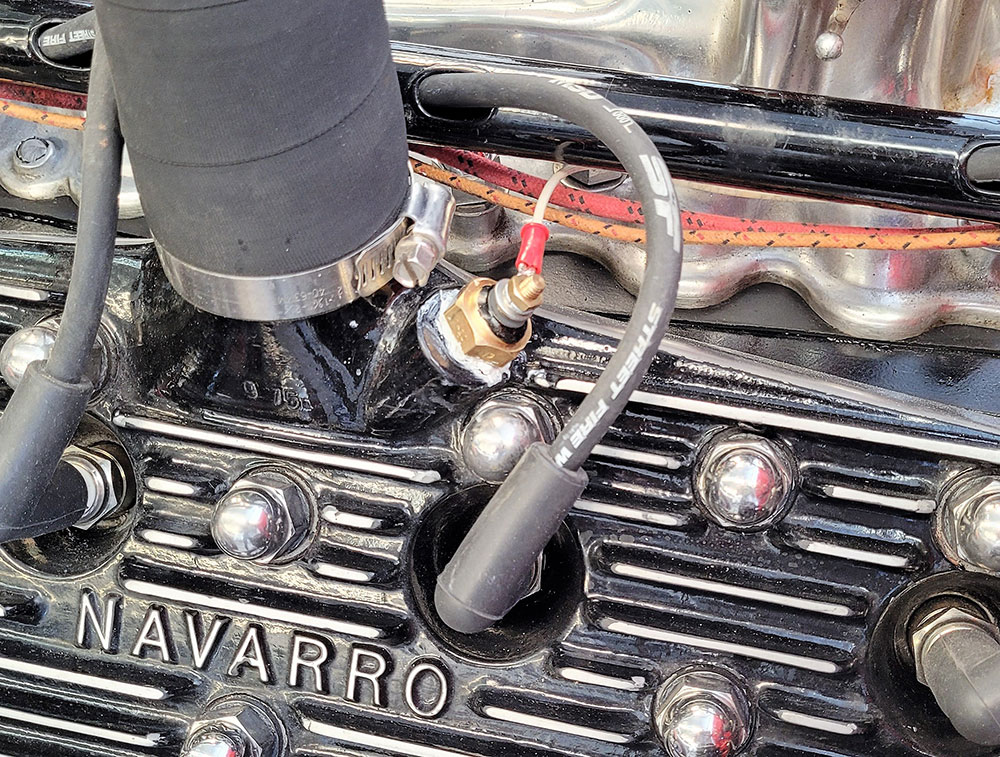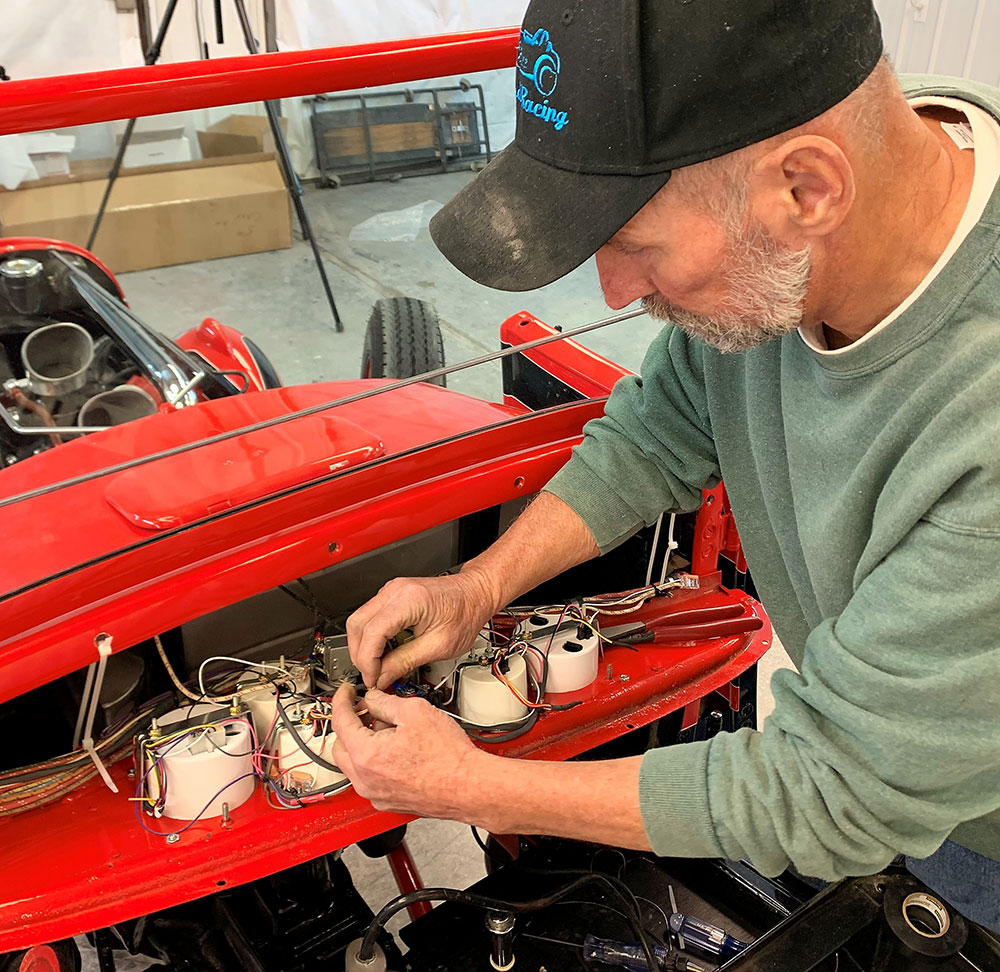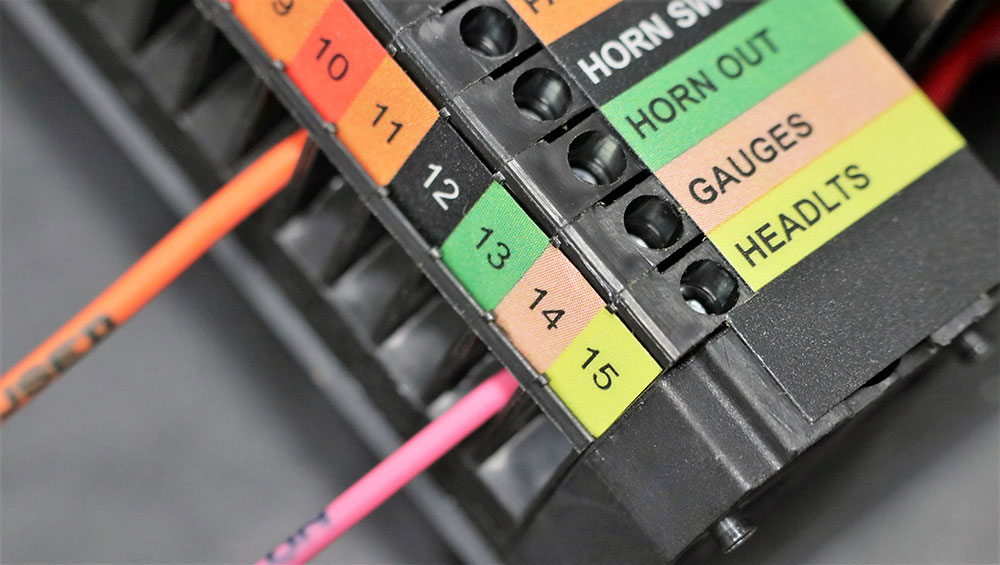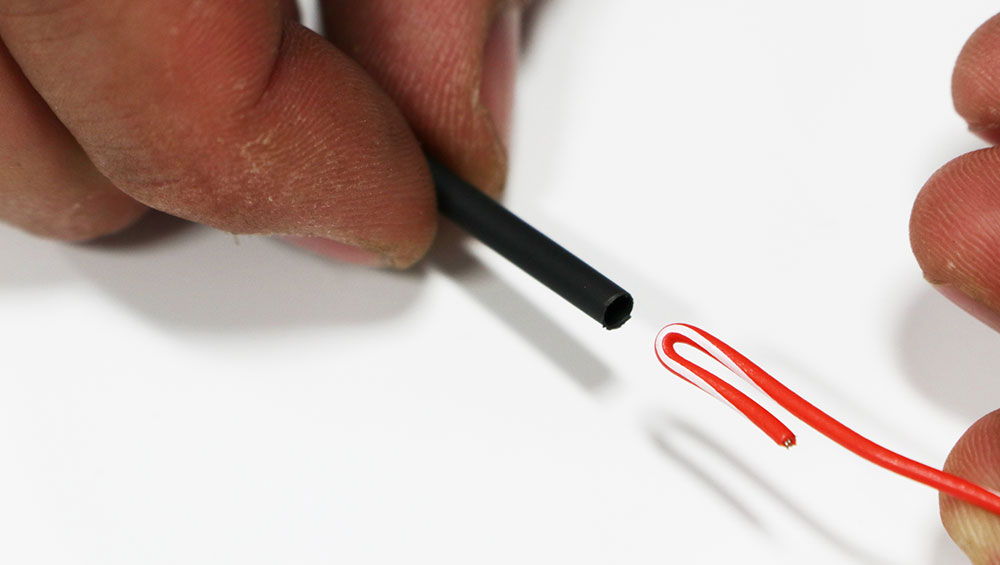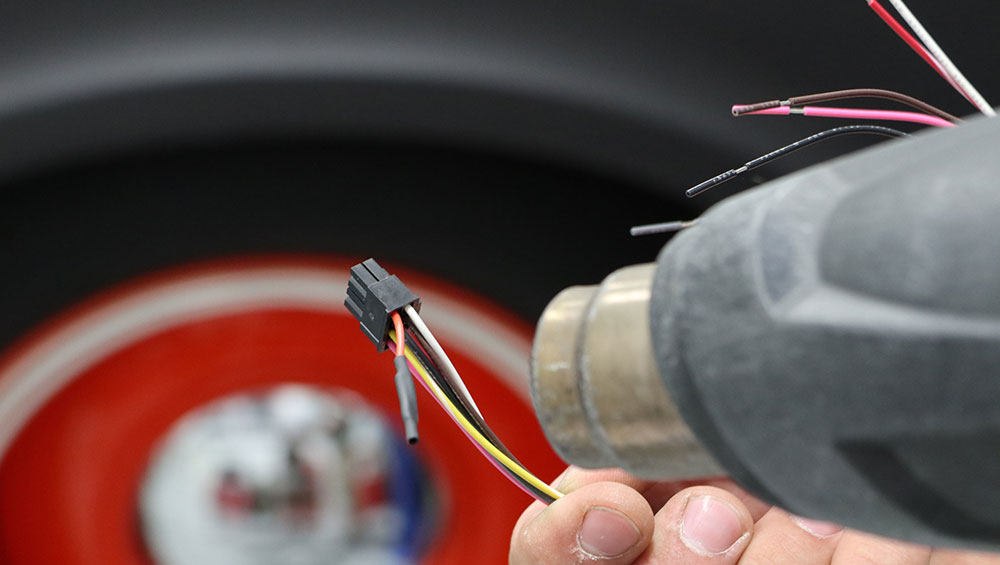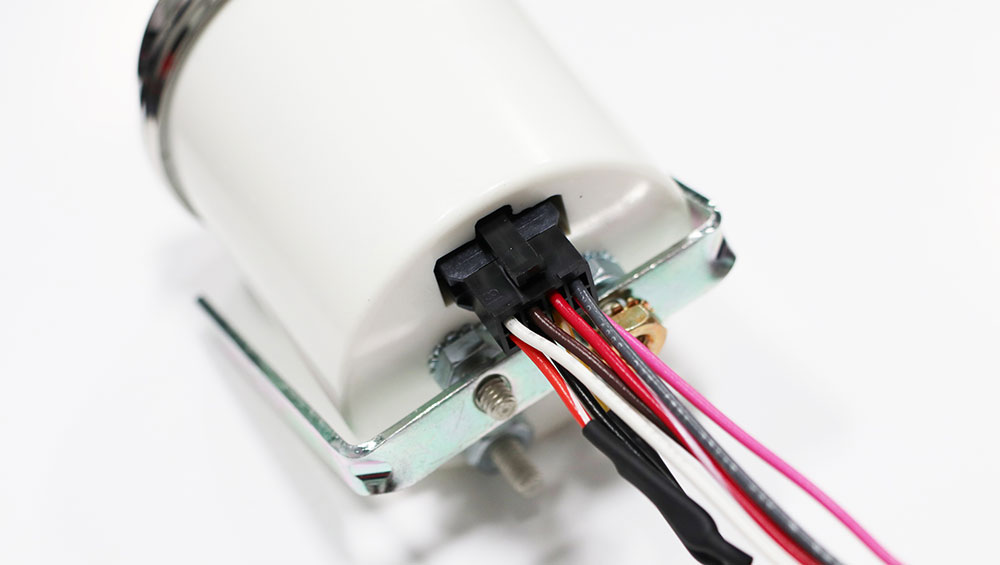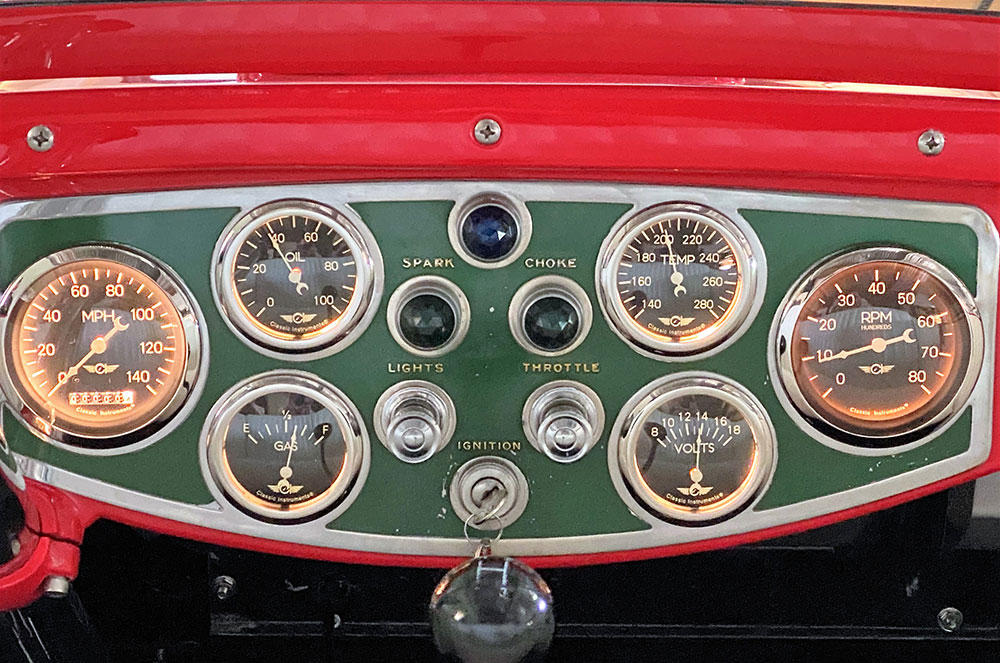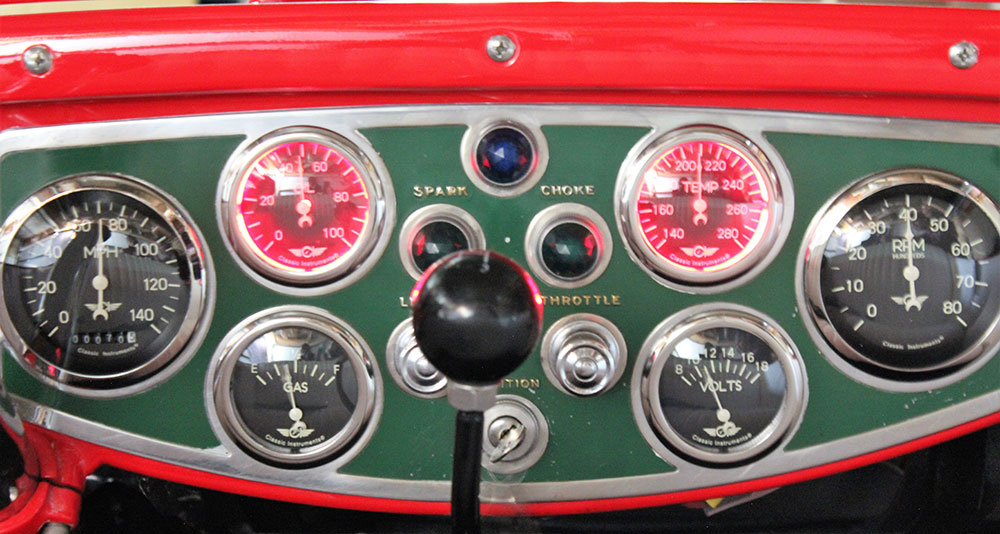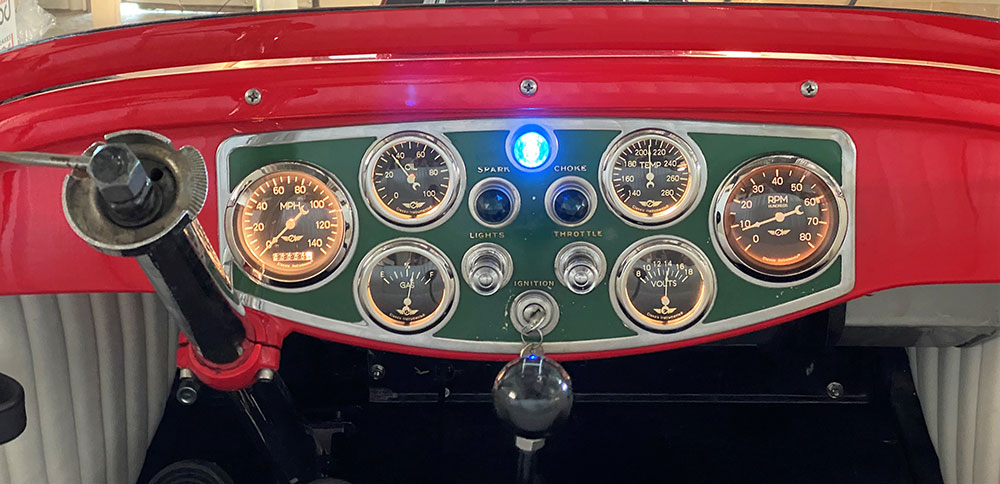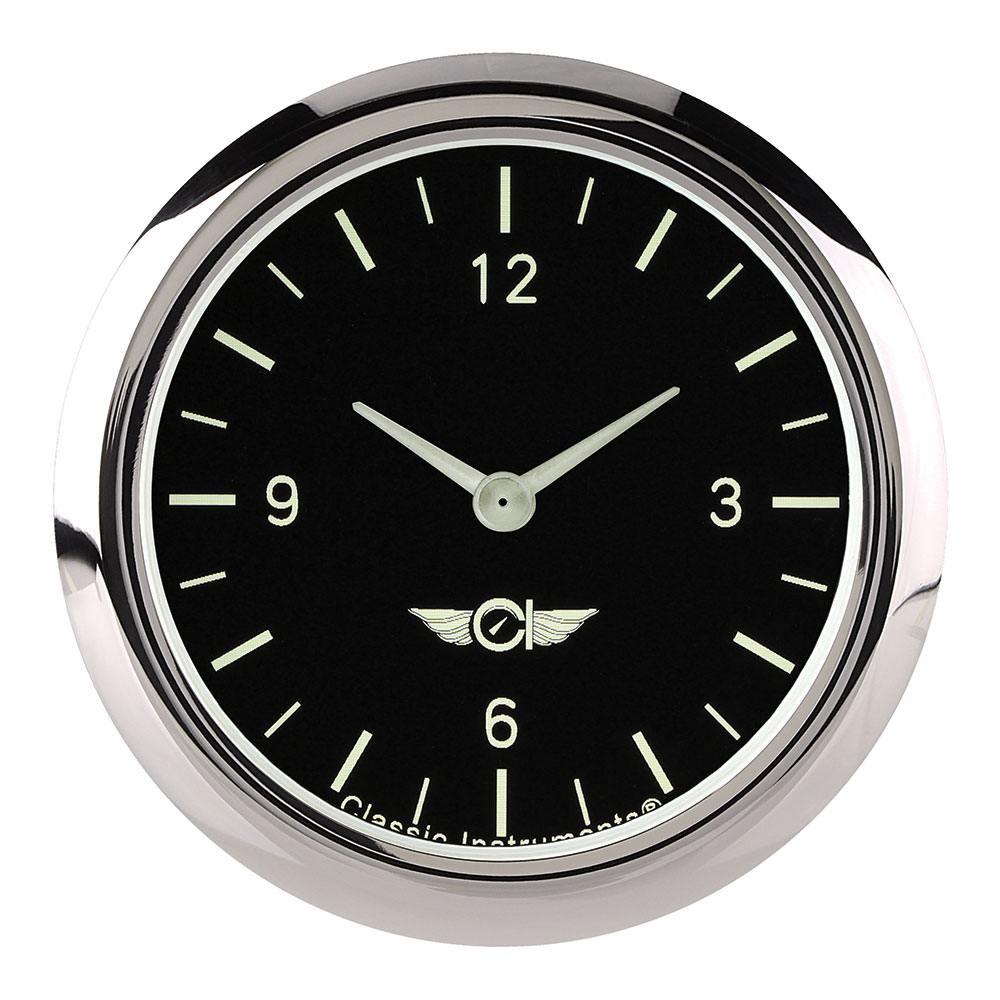 Source
Classic Instruments
(800) 575-0461
classicinstruments.com
Radford Auto
(208) 745-1350