Great 8 Hot Rods Competing for the Detroit Autorama Ridler Award
By Brian Brennan – Photography by Eric Geisert
The '69th Annual Meguiar's Autorama presented by O'Reilly Auto Parts, or the Detroit Autorama as it's been called for decades, is in full swing and what's on everybody's mind is – who will win the Don Ridler Memorial Award? But first comes the BASF Great 8 Finalists that are in competition for the Ridler, and we have those hot rods selected. All of us must now wait until Sunday evening to find out who the coveted Meguiar's Ridler winner will be.
The Great 8 finalists for the Ridler aware are:
Don and Mary Doctor from Denver, North Carolina with their dark green 1970 Plymouth Cuda (imaged above)
Don Snell out of Taylor, Michigan with his black 1933 Ford Cabriolet,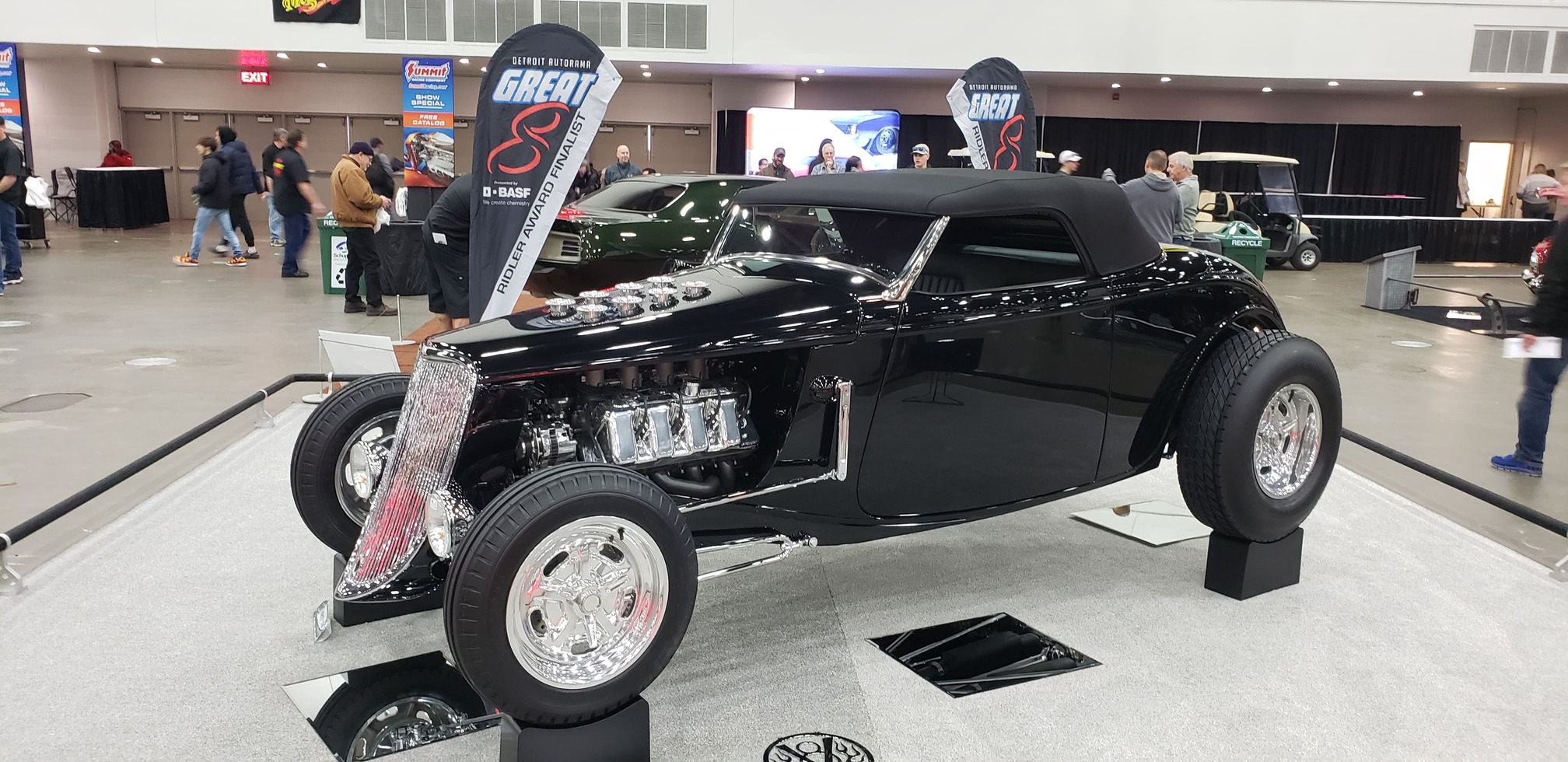 Rick and Patty Bird from Bellefonte, Pennsylvania with his PPG Vibrance Wineberry 1931 Chevy coupe,
Christopher Wright from St. Charles, Illinois with his PPG blue 2021 Devinz roadster,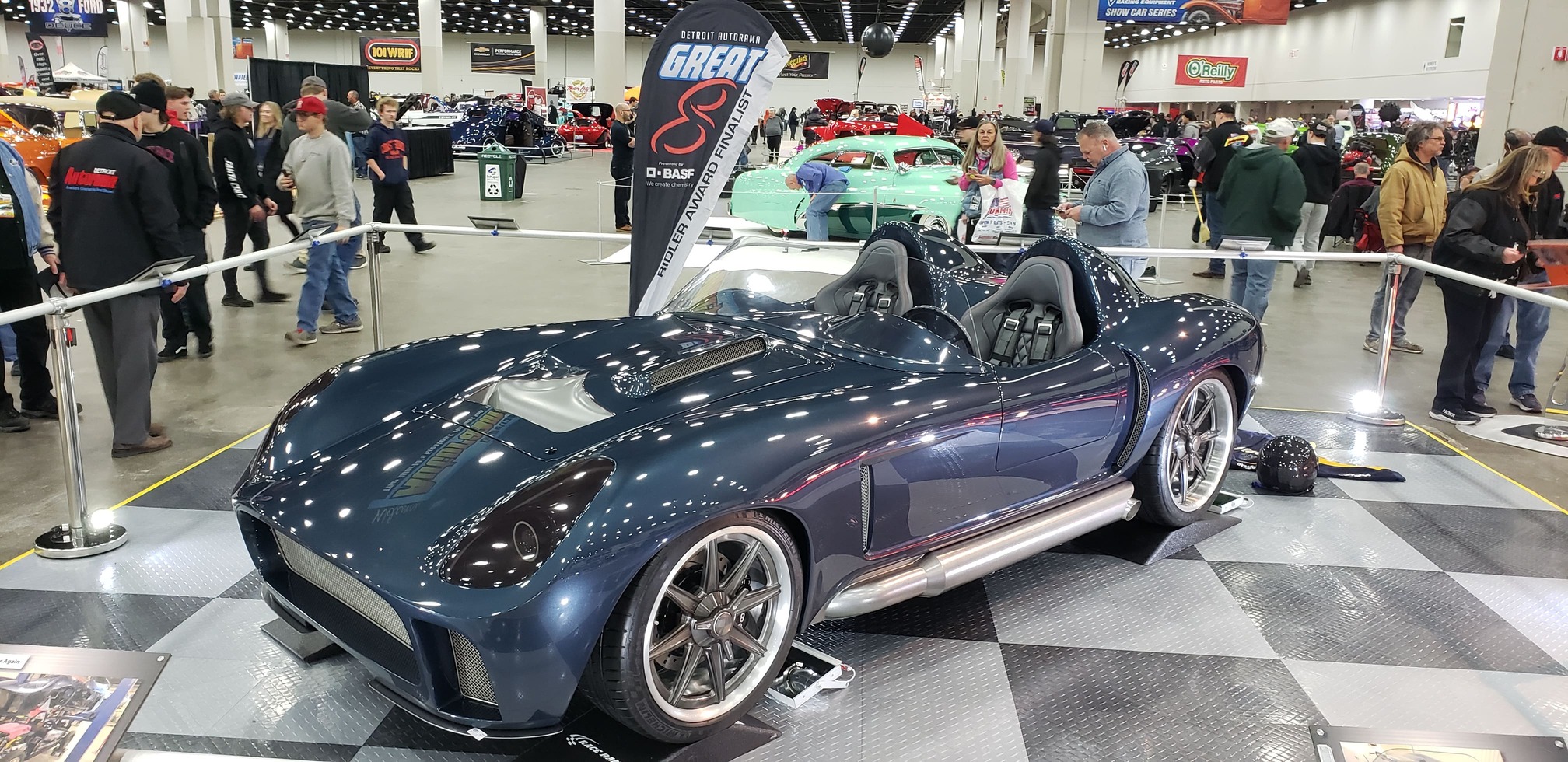 Glenn See from Greenback, Tennessee with his DuPont green 1936 Pontiac two-door sedan,
Jim Sappenfield from New Buffalo, Michigan with his deep wine-colored 1951 Studebaker pickup,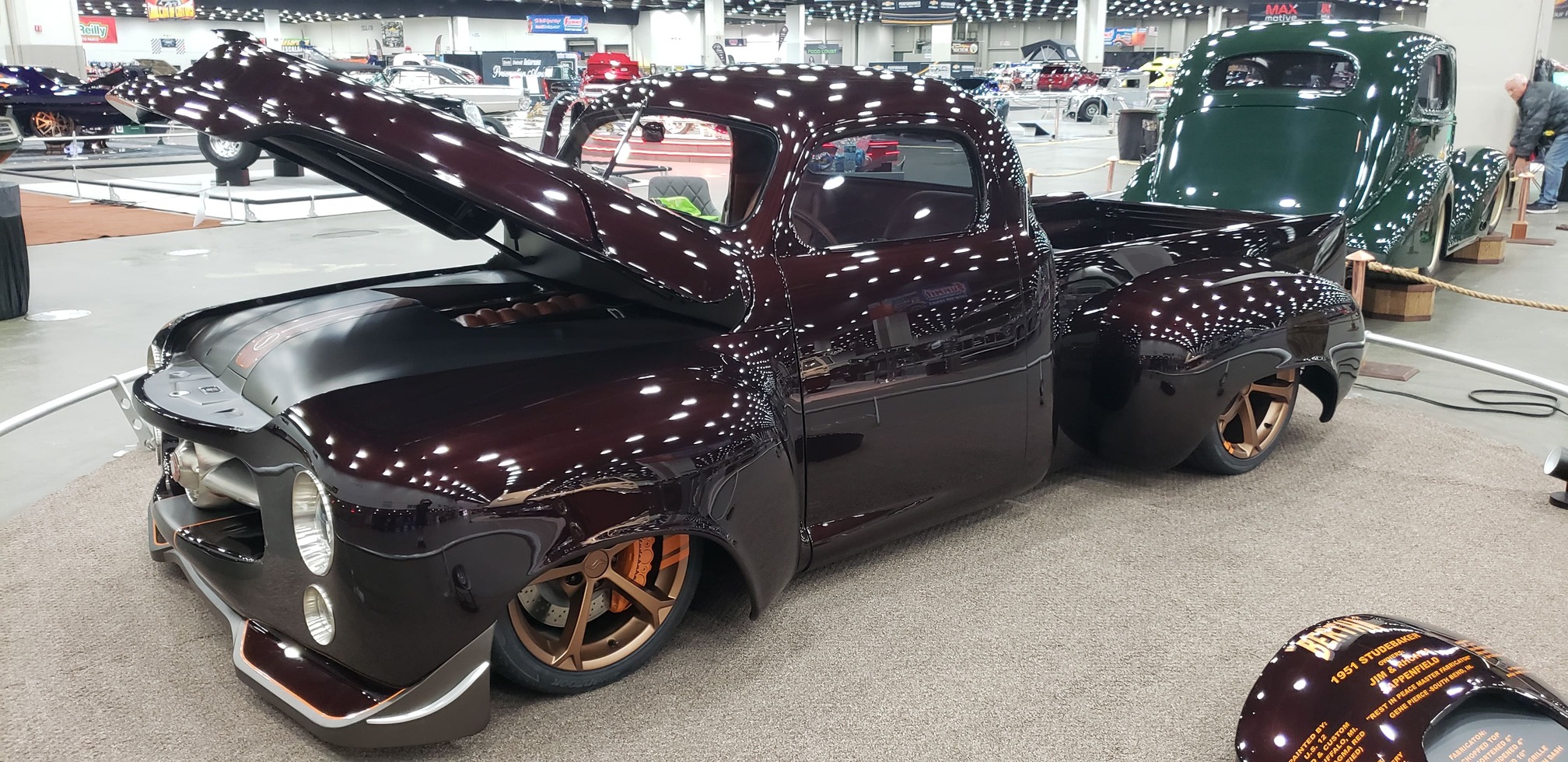 Kevin Tirpak of Ravenna, Ohio with his light green 1970 Dodge Challenger, and
Dale Bernard of Cincinnati, Ohio with his black with maroon cove 1950 Olds coupe.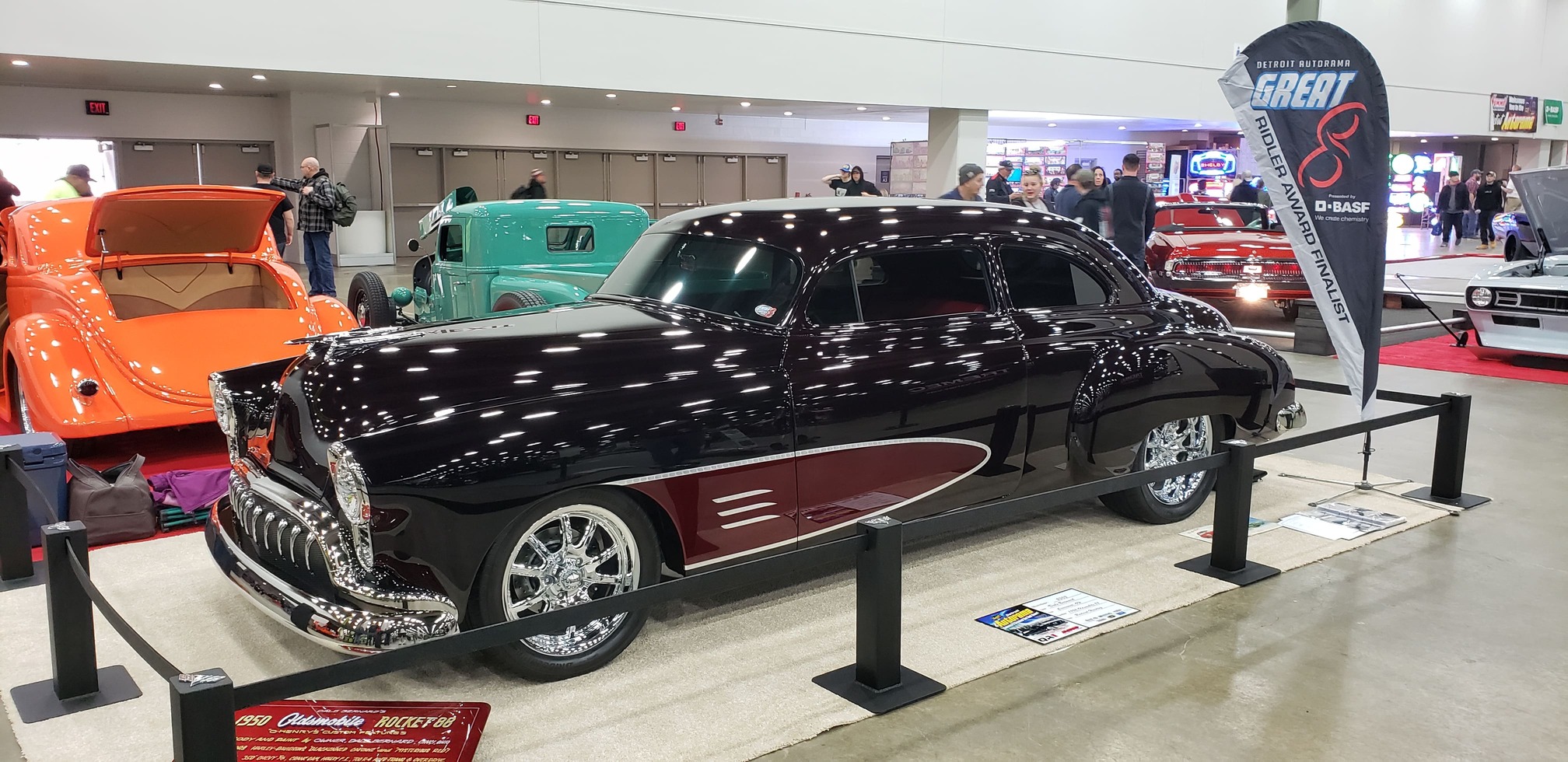 Make sure to look at the BASF Ridler cars as these are the finalists for the Meguiar's Ridler award that will be taken home Sunday evening. Oh, did we mention that there is also a $10,000 check that is also presented to the Ridler winner to take home along with the coveted trophy. Make sure to tune in both on Modern Rodding Instagram and www.modernrodding.com come Sunday evening to see who the winner is.  MR
Detroit Autorama Great 8 Cars