That Last 10 Percent
By Nick Licata
"Ten percent. That's it. A measly 10 percent! That's all I need to get my project car beyond the proverbial 'finish line.'" That's what many of us have been telling ourselves since the beginning of time, well, at least since we started our projects, which in some cases can feel like the beginning of time. I know it's not all of us, but I'm guessing a good number of us are driving our projects while needing to button up a few loose ends—just a couple "small" nagging things to take care of so we can get that feeling of accomplishment and that our car is finally done, even though they are never really "done."
Such is the case with my 1971 Camaro. It looks and runs great but I've been procrastinating on dialing in a few issues because of the fact that it's 100 percent driveable. But a couple things still need to be addressed. To start with, the side glass is misaligned, so the windows don't roll all the way up, and they aren't exactly straight, either. It's kind of annoying, but I continue to put off doing anything about it. If you've ever messed with the window regulators on an early second-gen Camaro, then you know bloody knuckles and a clinched fist of frustration are part of the drill, which is why I've been postponing that whole process. I've already been in there changing the door locks and have the scars to prove it. It's just not fun.
A while back I put in a TREMEC Magnum transmission. This meant the trans tunnel had to be cut and massaged here and there to make room for the six-speed to fit. Well, we put the carpet back down and have yet to weld in some sheetmetal necessary to bolt in the shifter boot ring. Lame, I know—and it looks tacky. But it's another part of the procrastination process that I choose to blame on not having enough time due to my day job (this one) or addressing stuff that needs to be done around the house, instead.
Again, the car drives great, and I take it out to cruises and autocross events quite a bit, so that scant 10 percent doesn't stop me from getting the car out with my buds. Although, I do hesitate to show the car's interior when people want to look inside. At that point I keep telling myself 'I need to get that done ASAP,' but once I get home and park the Camaro in the garage, I conveniently forget about it … until the next time I take it out. It's a vicious cycle.
Another thing is getting those quick-release locking hood latches installed. But I should probably buy them before talking about installing them. I'll just put that on my "to-do" list as well—somewhere near the top being that's an important safety issue.
So, I've decided to work on setting a deadline in order to get the last 10 percent of stuff taken care of. I'll do that just as soon as I finish this issue of All Chevy Performance magazine, which shouldn't be a problem since I have about 90 percent of it done.
Email me at nlicata@inthegaragemedia.com  and let me know what 10 percent is left to do on your project. You know, so I don't feel 100 percent alone.
You in!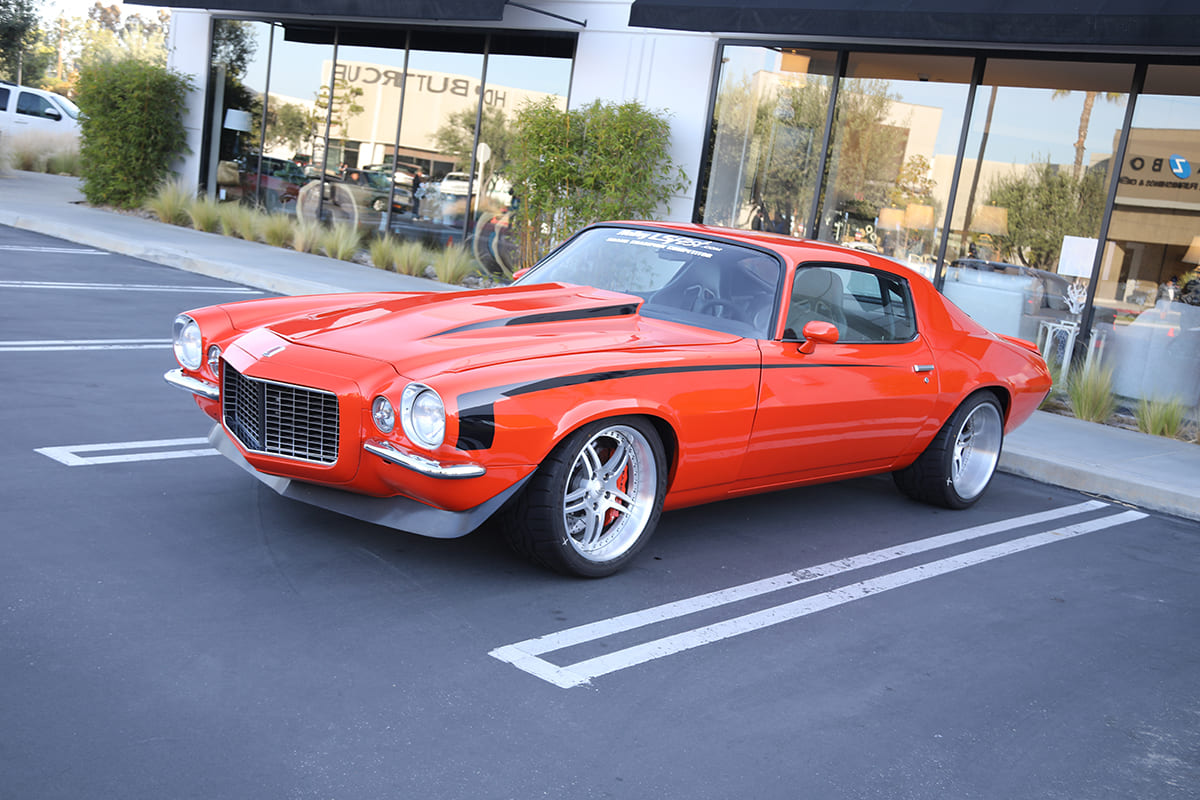 If you look really close you can see a gap between the side window and the roof of the car. It's just part of the last 10 percent of my project that needs to get done.