Rodding Around
A Look at What's Happening Today
This is a new monthly column for Modern Rodding that deals with what's happening today throughout our hobby. We will take a quick look at professional shops, hometown garages, industry news, event news, anything that would be of interest to all of us rodders. If you would like to have your latest project featured or show us what's happening in your shop, be it professional or homebuilt, please contact Brian Brennan at bbrennan@inthegaragemedia.com.
Hollywood Hot Rods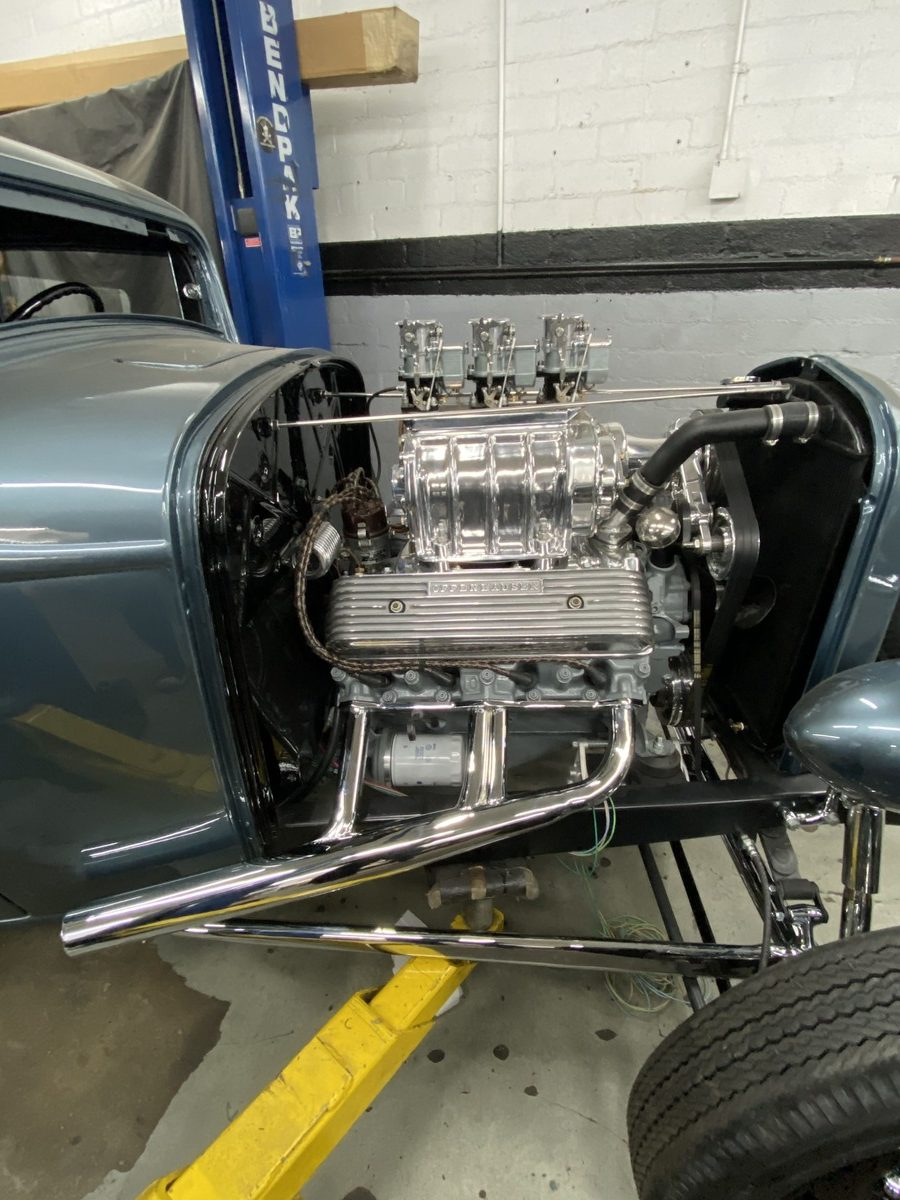 You may think you are drawn to SoCal for the weather—but who wants sun all the time—but really it has to be for the hot rods. Your travels should include a visit to see Troy Ladd of Hollywood Hot Rods (HHR) in Burbank. When it comes to putting 100 pounds of hot rods into a 50-pound building you can rest assured that Ladd will figure out a way. His shop has to have the coolest early hot rod "stuff" per square foot as any shop in the country and that's why we go by and visit.
Our jaws bounced off our bellies and shutters began to click when we gazed upon the 1933 Ford three-window coupe belonging to Darren Houck that's a homage to vintage lakes racers.  The body is highly modified with a La Salle grille, a handmade shell, and hood all from the workbench of HHR. More metalwork comes in the form of a chopped top, channeled body, louvered roof insert, and roll pan.
The original chassis was modified and reinforced and then equipped with a dropped axle, spring mounted behind the axle, split wishbones, quick-change, steelies wrapped with Dunlop rubber, and, the pièce de résistance, a blown Flathead.
If a 1932 Ford five-window chopped-and-channeled coupe makes you lose sleep at night then the Simon Gluckman–owned traditional hot rod is everything you have ever wanted. Right down to the blown early Olds V-8. Also packaged neatly is the dropped, drilled, and chrome I-beam axle reposing on split wishbones all packaged between bias-ply rubber on black steelies with spider caps.
Visit Hollywood Hot Rods at www.hollywoodhotrods.com