By Samantha Pussehl – Photography by the Author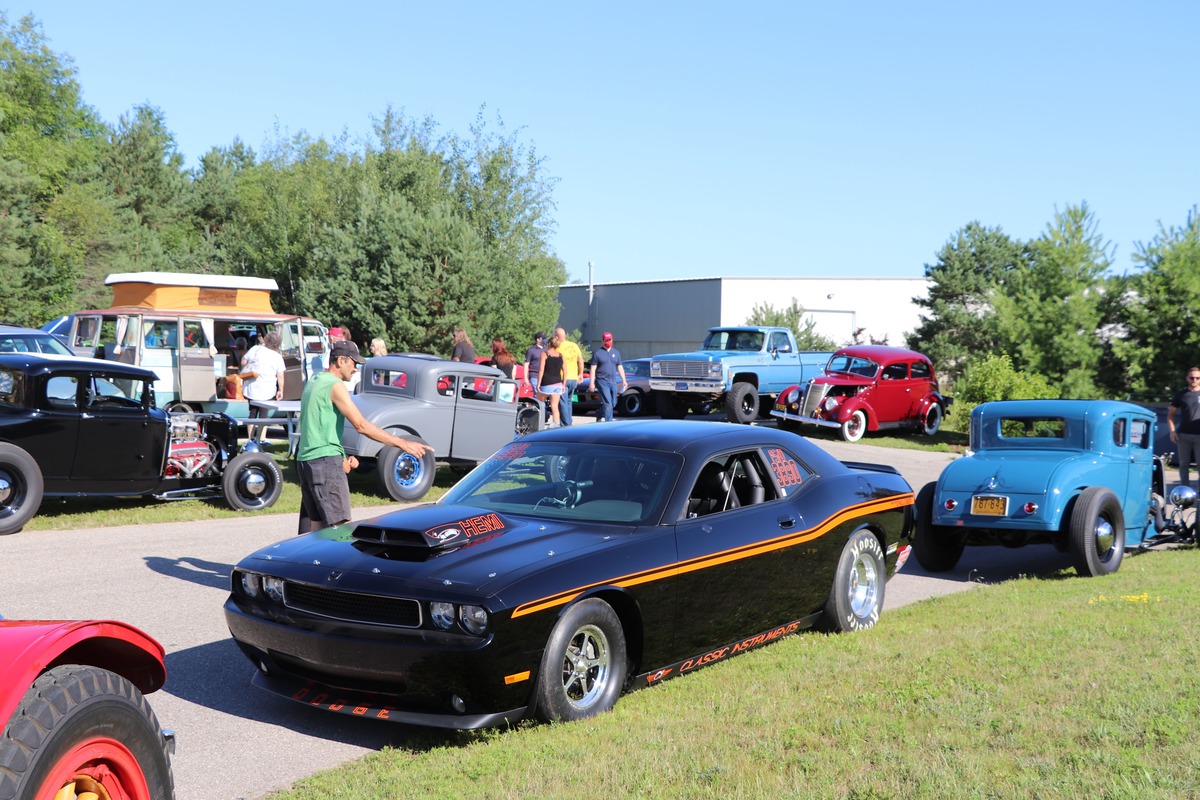 Classic Instruments had great success at their 20th annual NSRA Appreciation Day open house in August. Overcoming the current need to have the event 100 percent outdoors (remember, we are overcoming COVID), the team welcomed more than 100 cars from all over the area. It was also a chance for Modern Rodding and Classic Truck Performance to present a magazine pick as well as raffle subscriptions with the proceeds going to selected public venues.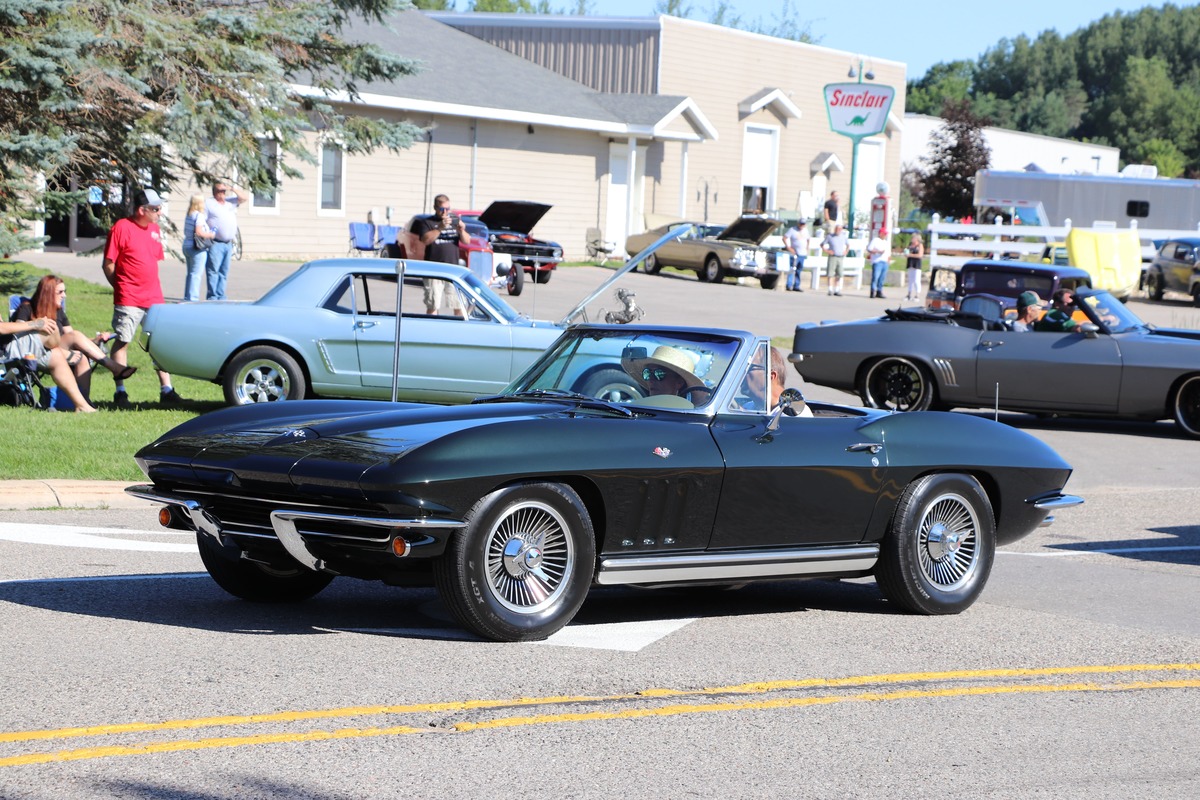 There was also a very successful participation in the added Fund-Police Poker Run. The poker run was setup in an effort to keep people spread out while still enjoying the thrill of the drive and festivities of the event; it proved to work out perfectly especially for winner Tom Fahoome with his 1965 Corvette convertible. The highest hand, his winning hand, received a 700-R4 Automatic Transmission and convertor, generously donated by poker run sponsor Blower Performance Transmissions. As the winner, he also took home a six-gauge set of Classic Instruments.
The poker run was kicked off with police escort, led by Assistant Police Chief Dan Mercer, to the first card stop at Boyne Mountain Resort. There participants were greeted with coffee and Danishes generously provided by Boyne Mountain Resort and it was on to the next four stops to complete the run. The group got to enjoy the scenic route through Walloon Lake Village, 7 Hills of Walloon, visit Brown Motors of Petoskey and the beautiful Village of Bay Harbor. They then traveled along Lake Michigan to Charlevoix to visit the pier followed by a trip through East Jordan down the south arm of Lake Charlevoix and ended back at Classic Instruments to determine the winner.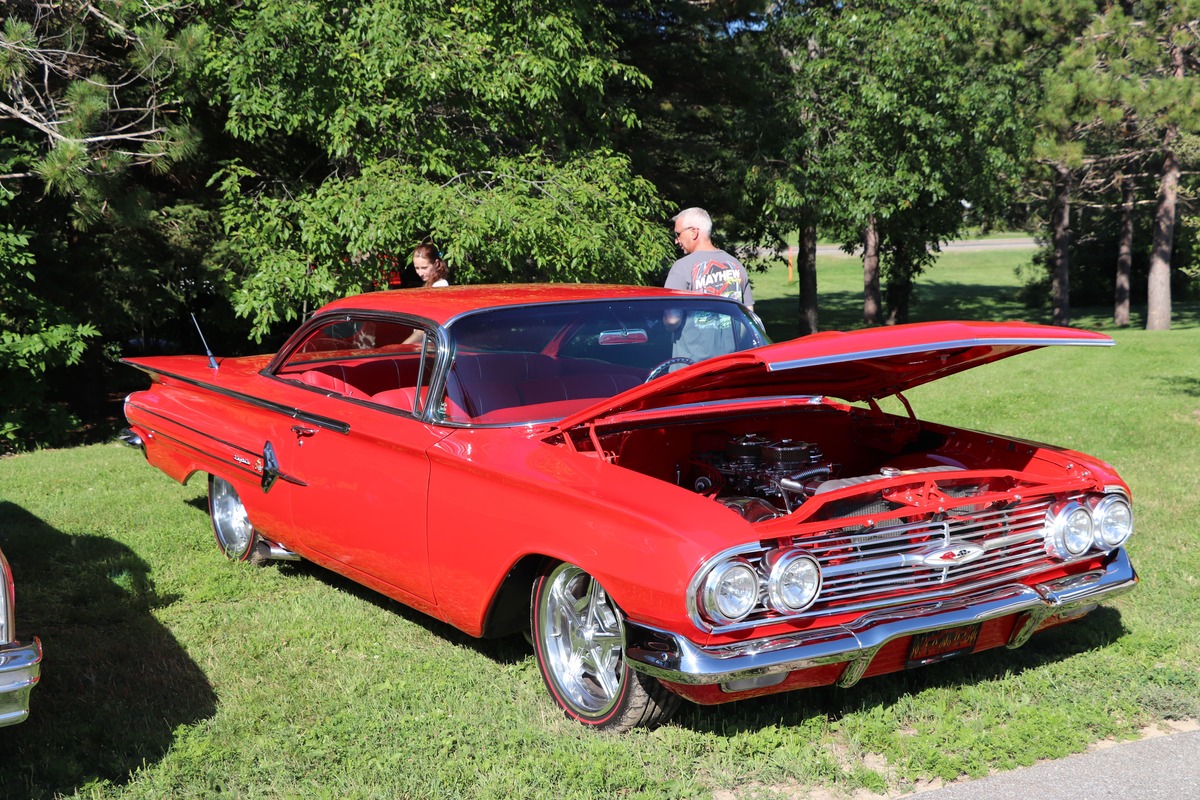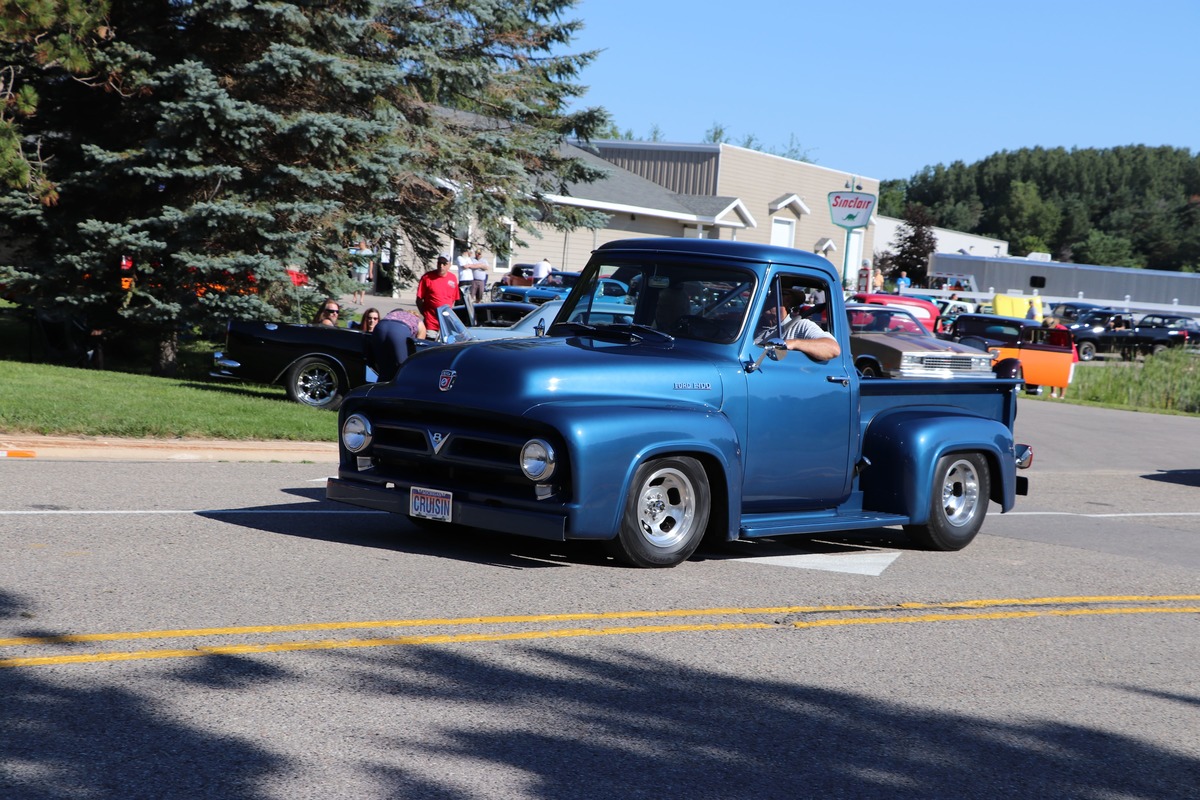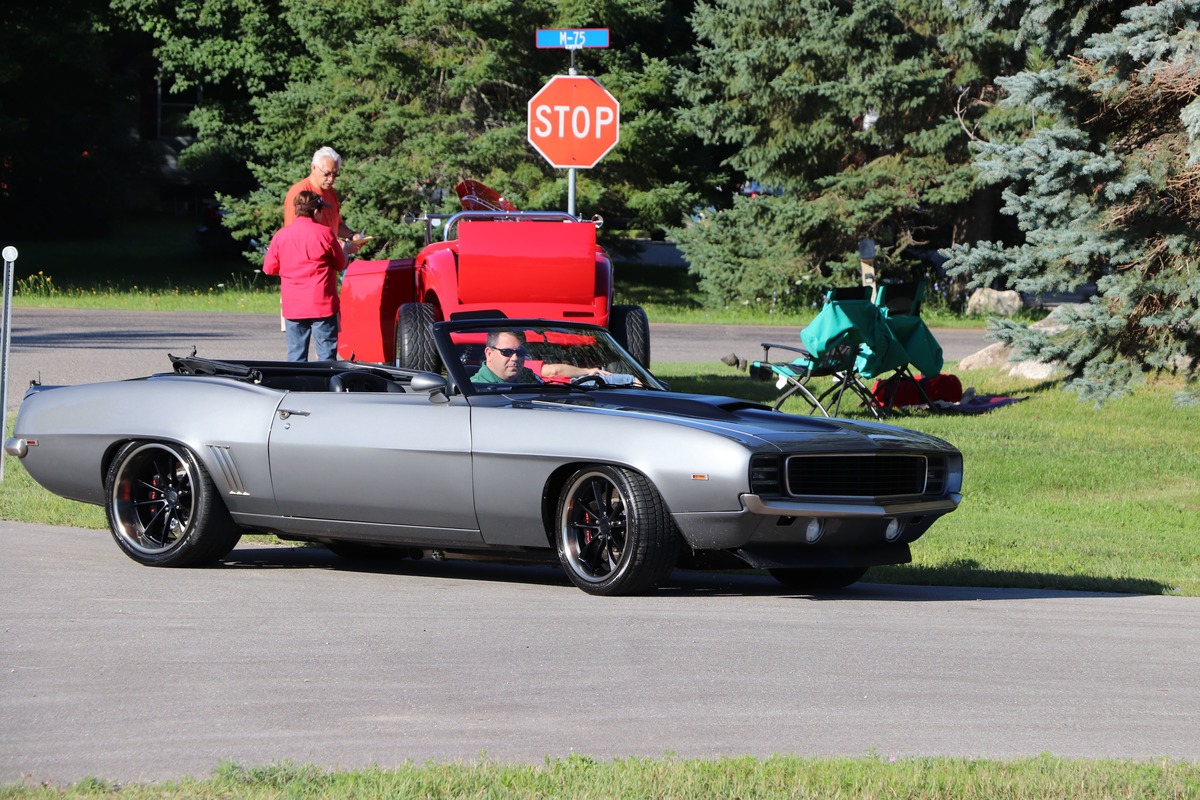 Once back at Classic Instruments, there was live entertainment from the band Full Circle, pizza for lunch from BC Pizza, and tons of raffle and silent auction prizes won. All raffle items were generously donated by many industry friends and local businesses. Awards were also given out for cars on display including the Jack McLeod Memorial Award, the Modern Rodding Award, the Classic Truck Performance Award, and the Classic Instruments' Team Pick Award. After expenses, the event raised over $8,500 for the Boyne City Police Department. They plan to use these funds for safety equipment and training so they can continue to serve the people of Boyne City and the surrounding areas.
The eventual award winners are:
Jack McLeod Memorial Award – Dan Lettshek
1934 Ford highboy roadster
Poker Run – Tom Fahoome
1965 Corvette convertible
CI Team Pick Award – Brook Walsh
1969 Camaro convertible
Classic Truck Performance Award – Paul Webber
1953 Ford F-100 pickup
Modern Rodding Award – Harold Michael
1960 Chevy Impala
The Classic Instruments team extends a much deserved thank you to all those who donated to the event and to all participants and spectators for another successful year! MR