By Matt Stone   –   Photography by the Author & Courtesy of the Ed Iskenderian Collection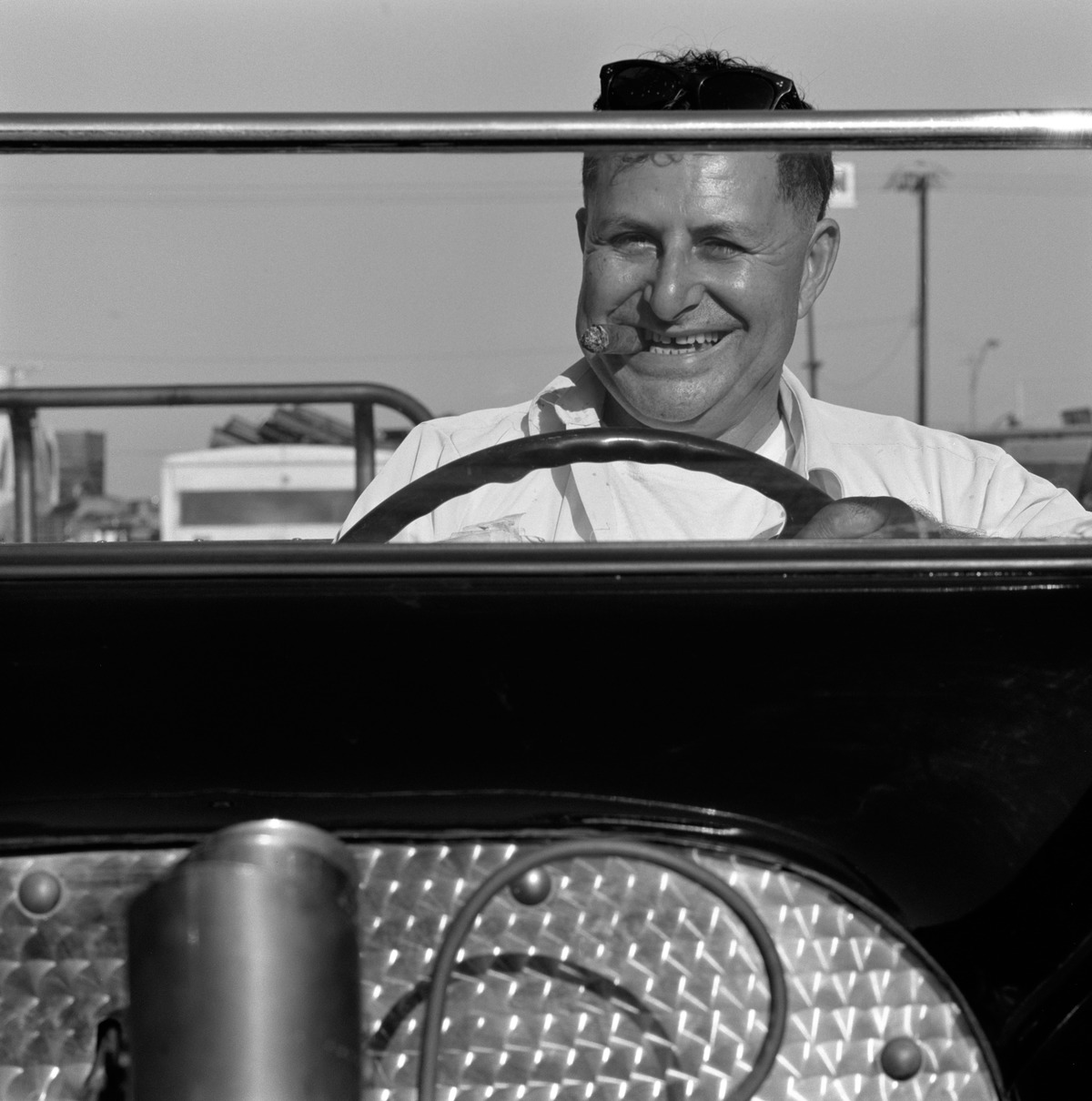 Isky's famous hot rod defines the term: Something great built out of a little bit of this and a little bit of that, mixed with blood, sweat, and gears. The turtledeck body belongs to a 1923 Model T. The chassis, from an Essex of course. The iconic instrument panel came from an Auburn and the grille is made up of Pontiac parts. But it looks cool, sounds cooler, was pretty fast in its day, and was built by two of the early high priests of hot rodding.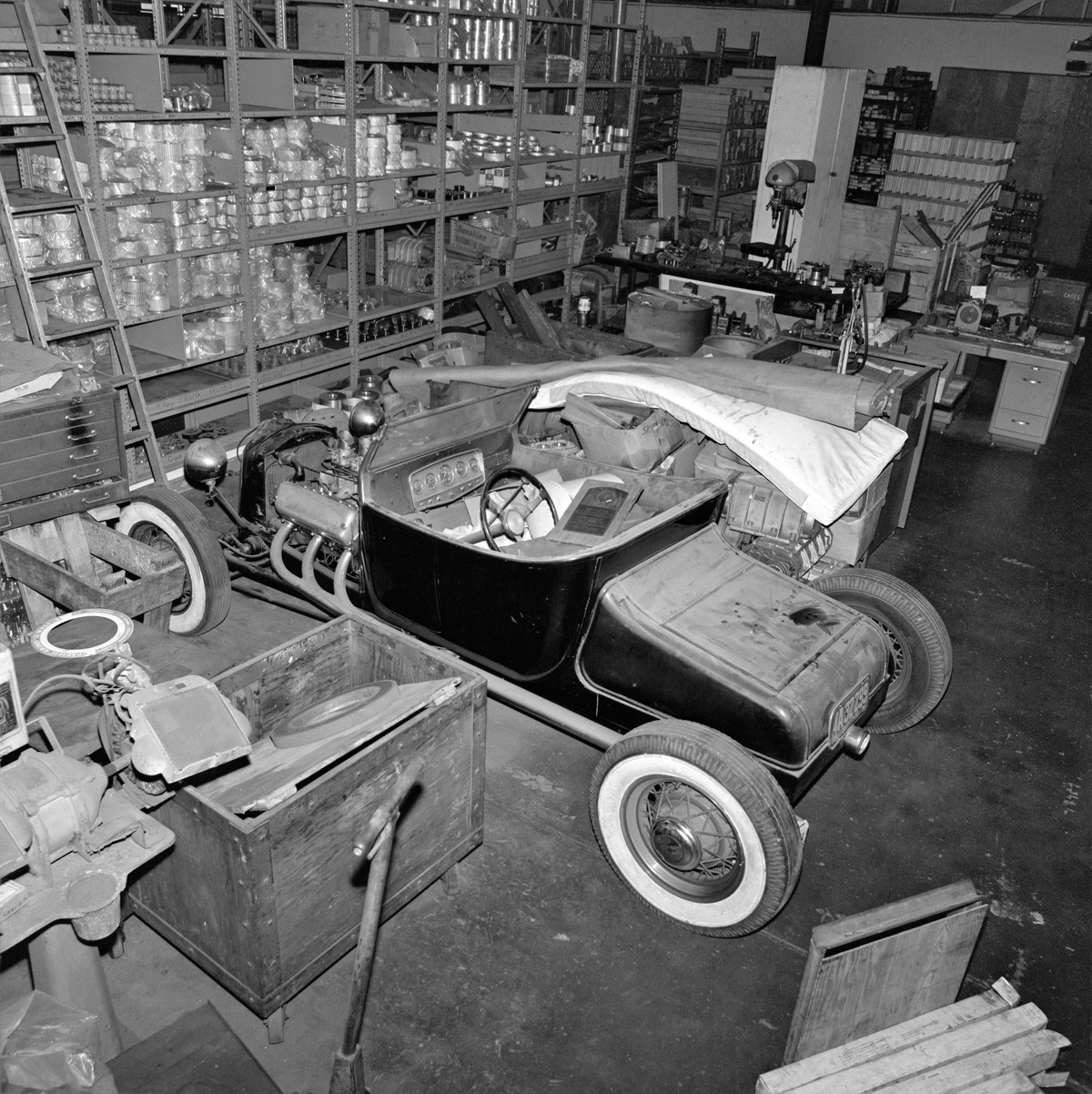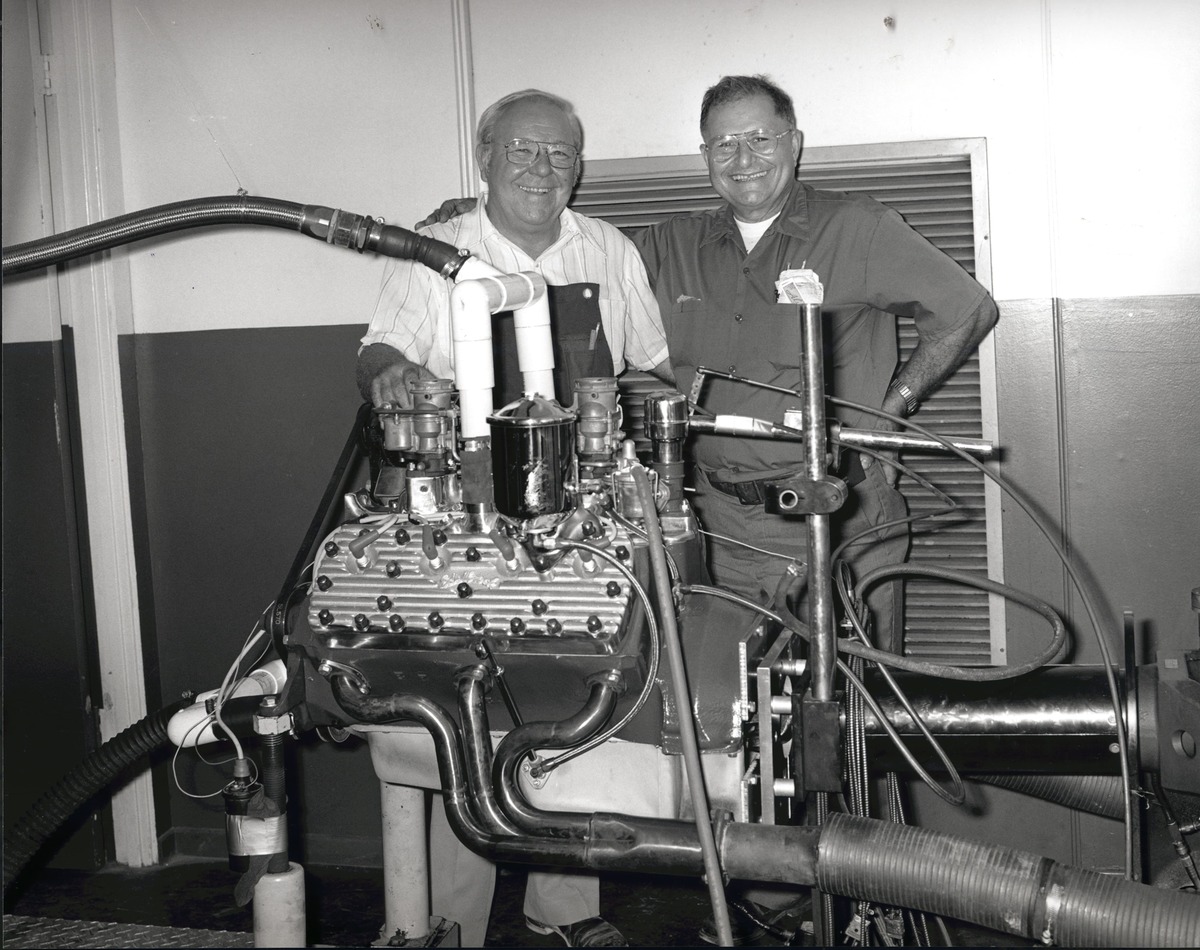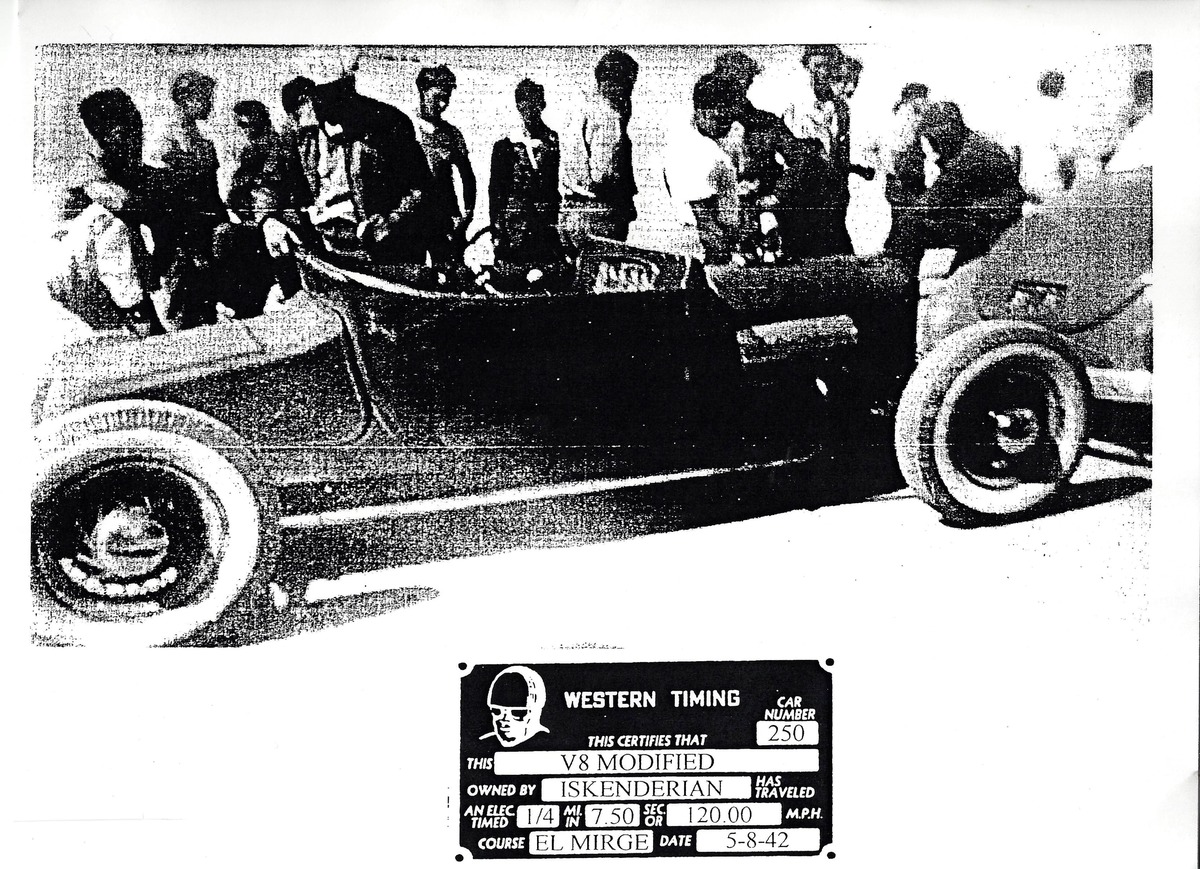 Ed "Isky" Iskenderian was born in 1921, so by the time he was of driving age in the mid '30s, the Ford Model T had come and gone from production, as had the Model A. But the 1932 and later Flathead V-8–powered Fords were the performance leaders on the affordable new car scene, with the older, slower, less-advanced four-cylinder Model Ts and As being rather less desirable; both cheap and plentiful as used cars, but still popular as hot rod and racing car fodder. "It used to be," recalls the now 99-year-old Isky, "that you could walk into any large parking lot and find a used Model T for sale for $5 or maybe $10 for a good one. We were kids in the early post-depression era and didn't have much money, so that's what we all bought for our first cars, and then of course tried to figure out how to make them go faster without spending money we didn't have."
The car we now call the Isky roadster wasn't initially built from scratch by him. Previous to Ed it was owned by his childhood and since lifelong friend, the late John Athan. Even then Athan wasn't the original builder; that was another acquaintance of theirs named Buzz.
Isky recalls that "it's built on late 1920s Essex framerails, nice because these 'rails are very flat and smooth on top without a lot of curves in the chassis, which allows you to mount nearly any kind of body, suspension, and powertrain onto them relatively easily without a lot of metalwork to make stuff fit. The steering came off an air-cooled Franklin, as did the front axle, although [originally] with no front brakes. The body was from an early-1920s Model T (Ed believes it to be a 1923), with a Ford Model B four-cylinder engine running a Rajo head. It had a big, long header and exhaust pipe on it that ran high along the driver side of the body and it made a beautiful sound."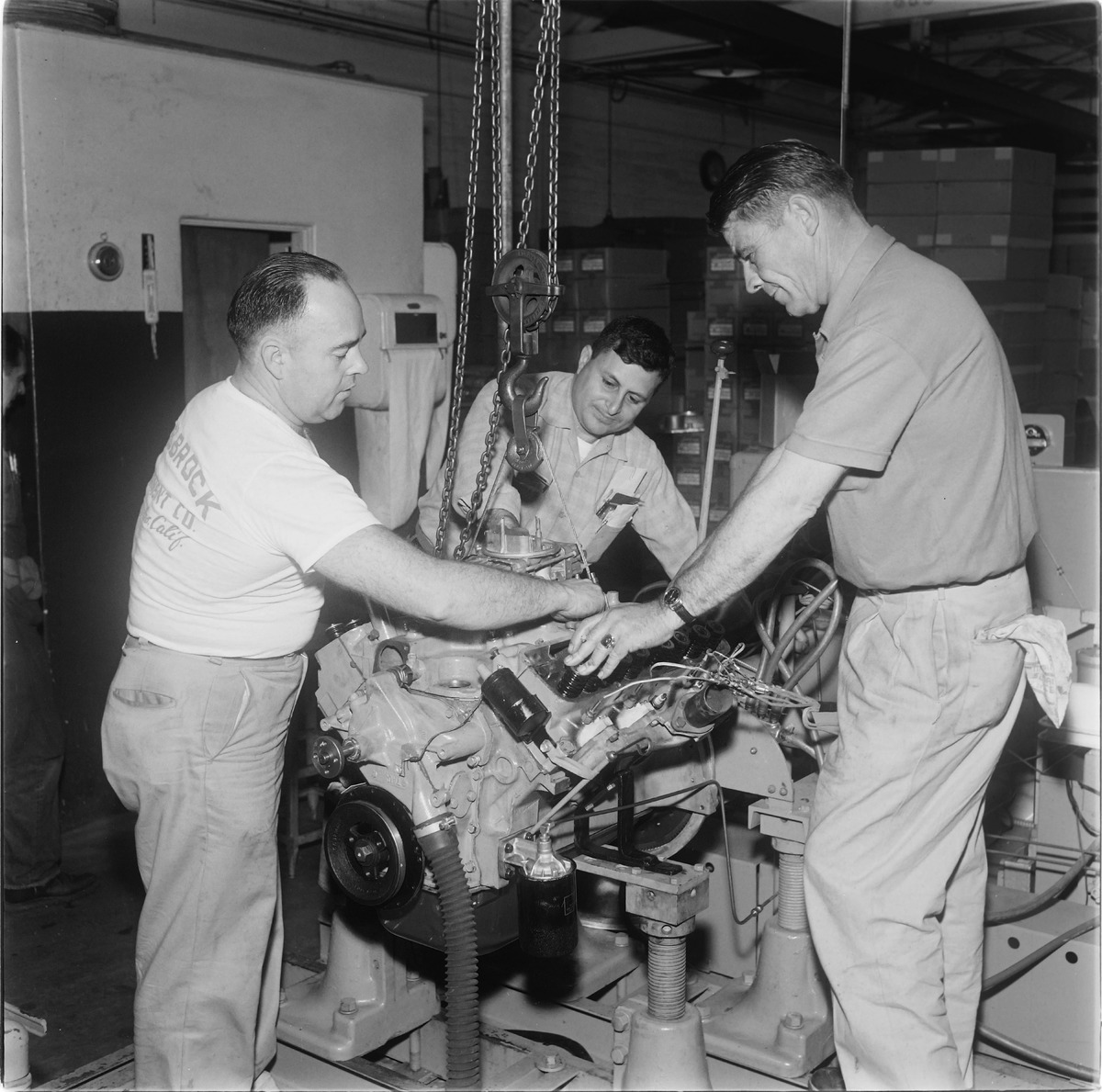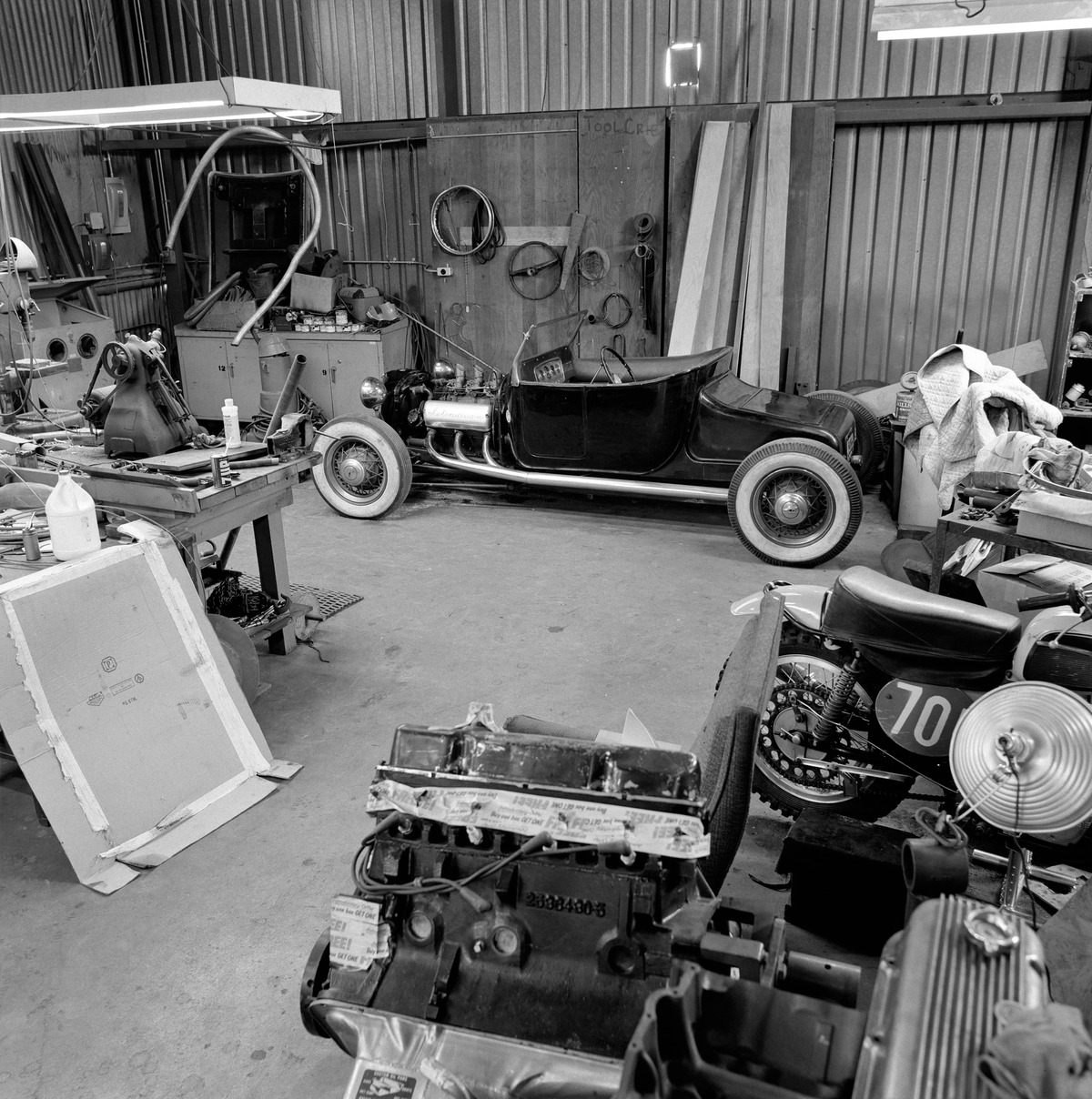 Additional hardware included a Ruxtell two-speed rearend and Western Auto Center "air cooled" tires. They weren't literally air cooled, but had deep ridges molded into the sidewall at the outer edges of the treads somewhat resembling cooling fins, so it made for a catchy brand name. "I think [Athan] bought this car from Buzz for something like $25 and made a few changes along the way. He decided he wanted front brakes, so he bought a 1932 Ford front axle with suspension and brakes," grafting it onto the roadster in the name of hopefully safer braking when going fast.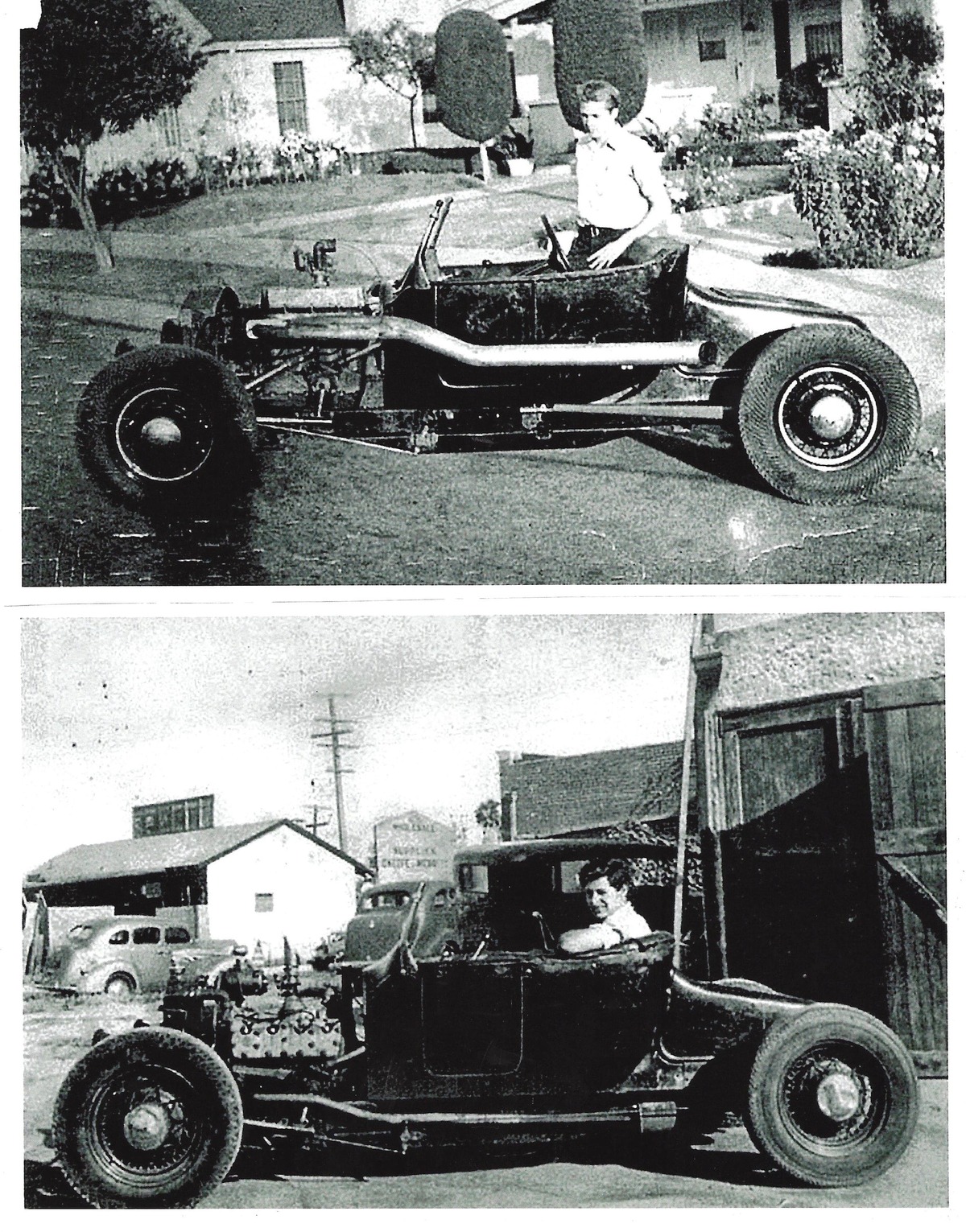 "One day, [Athan] took off with the car running on all four cylinders and came back with a dead engine. He's either thrown a piston rod or broke the crankshaft, and kinda got disgusted with the car, so he sold it off in a couple of major pieces. He sold what was left of the engine to one guy, and I bought the rest of the car but not the body. [Athan] would sell me the frame, wheels, and running gear for $25 but he wanted an extra $10 for the Model T body, which I thought was too much. So, I found another body in a boneyard for $7, which saved me $3. This was fine because I had no interest in the previous engine." This transaction took place in 1938, and Isky also recalls that a 1936 Ford Flathead V-8 cost about $65 used in a wrecking yard. He doesn't even know how he raised that much money at that time, and with no modifications would let the small lightweight roadster run at least 90 mph top speed with no problem. "It may have been a stock Flathead V-8, but to me, a kid who grew up on bangers, it looked like a racing engine!  Back then, the late-1936 Flathead was the engine to have, it used the best materials, had the highest horsepower rating, and was the easiest to modify and make faster." So, that was the first V-8 that Isky found and installed in the car. He started out running it with a single carburetor, then dual Strombergs, then ultimately a wide variety of intake and carb solutions being experimented with.
More modifications included a beautiful machine turned metal dashboard out of an Auburn, then and still a popular hot rod instrument panel because it is not only racy and sporty looking but offers very complete instrumentation with plenty of gauge pods. It didn't, however, contain a spot for a large tachometer, so a special binnacle was fabbed up to house the tach, and the same piece also serves as the steering column mounting bracket.
Ed had plans to modify the car further in the name of more speed, but was at first content to run the car with the substantially stock V-8, taking it on an epic road trip to Mexico with a group of friends in 1940–long before its final body mods and paint.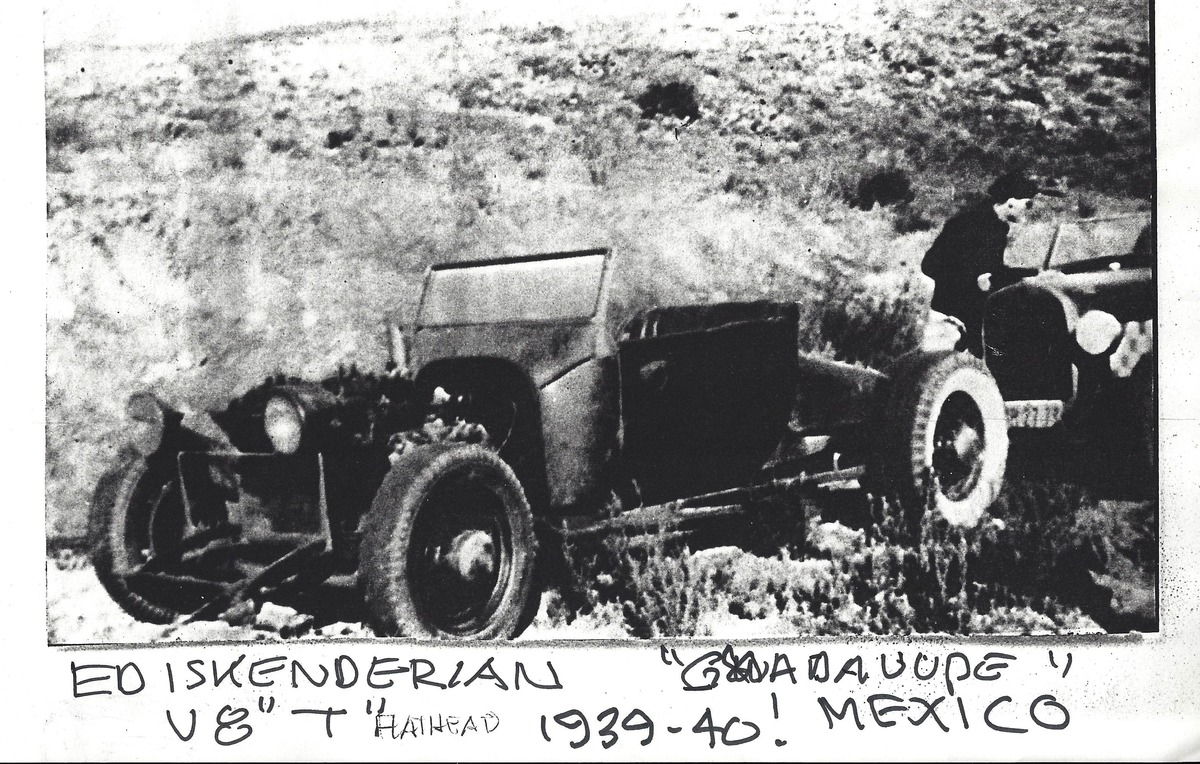 Among the more memorable aspects of this adventure were the country's horrible road conditions and the Model T's pounding ride, since it had no shock absorbers. It was so bad Ed was afraid the suspension or frame would crack, so after a while he parked the roadster at someone's house in Mexico and rode along with someone else in a more conventional car, vowing to source and engineer some damping upon return to Los Angeles.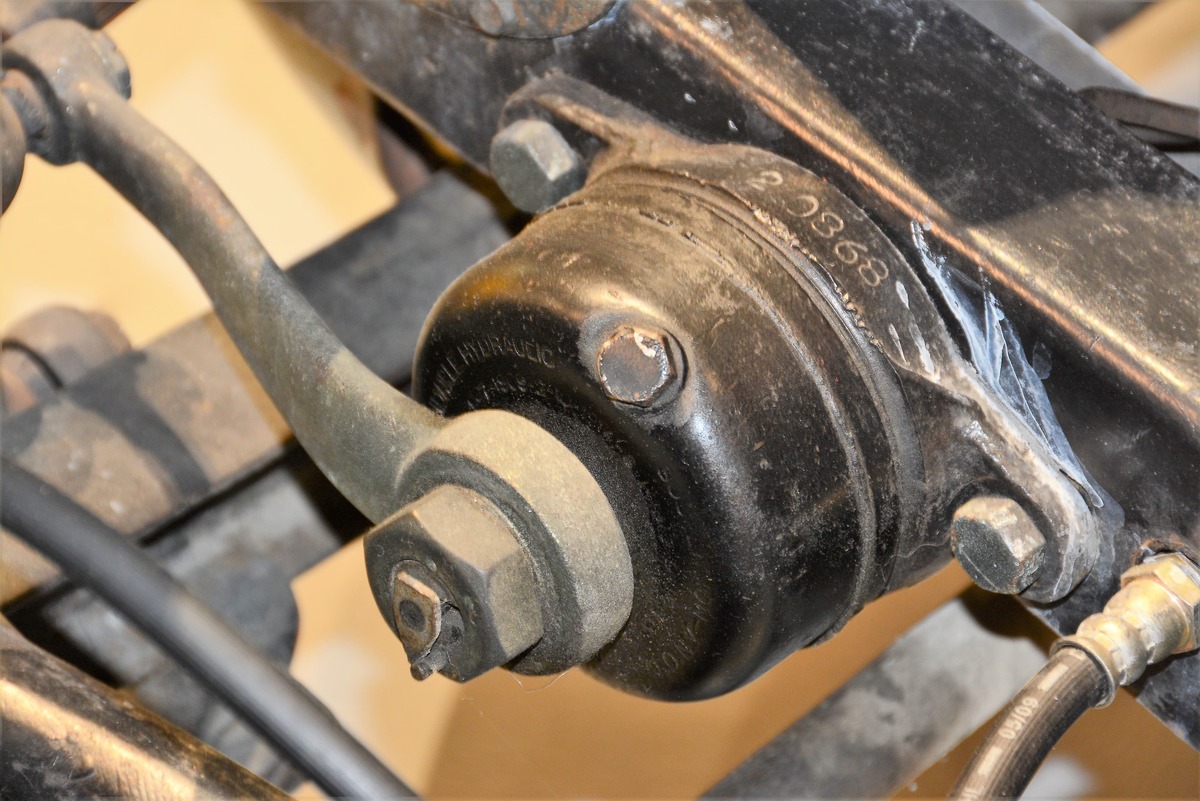 Ed was pleased to find a set of Houdaille (pronounced "Oooh-die") hydraulic lever action shocks off of "some expensive car or another–since they were preferred by many premium luxury and sports car makers" of the time. He found a guy who rebuilt shock absorbers and had the Houdailles freshened and recalibrated for a "50/50" action, meaning equal damping on the compression and release stroke. They did the trick, substantially improving the car's ride and handling.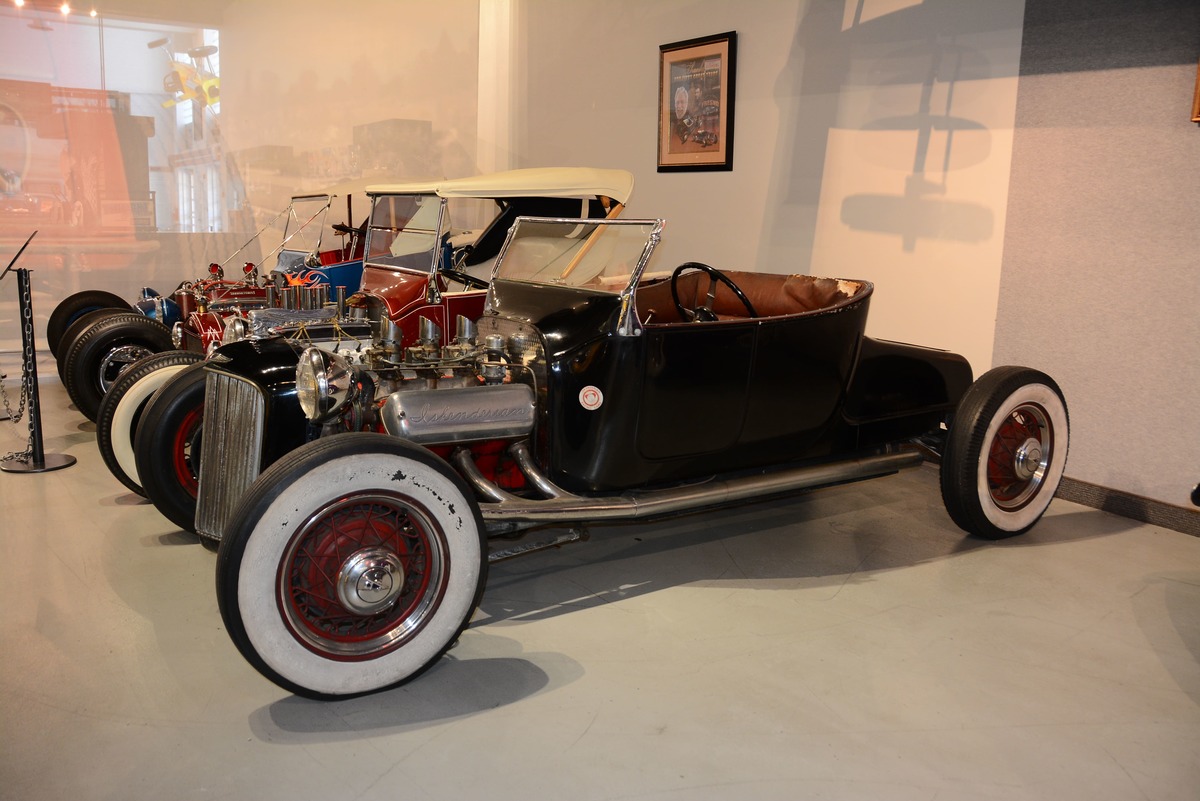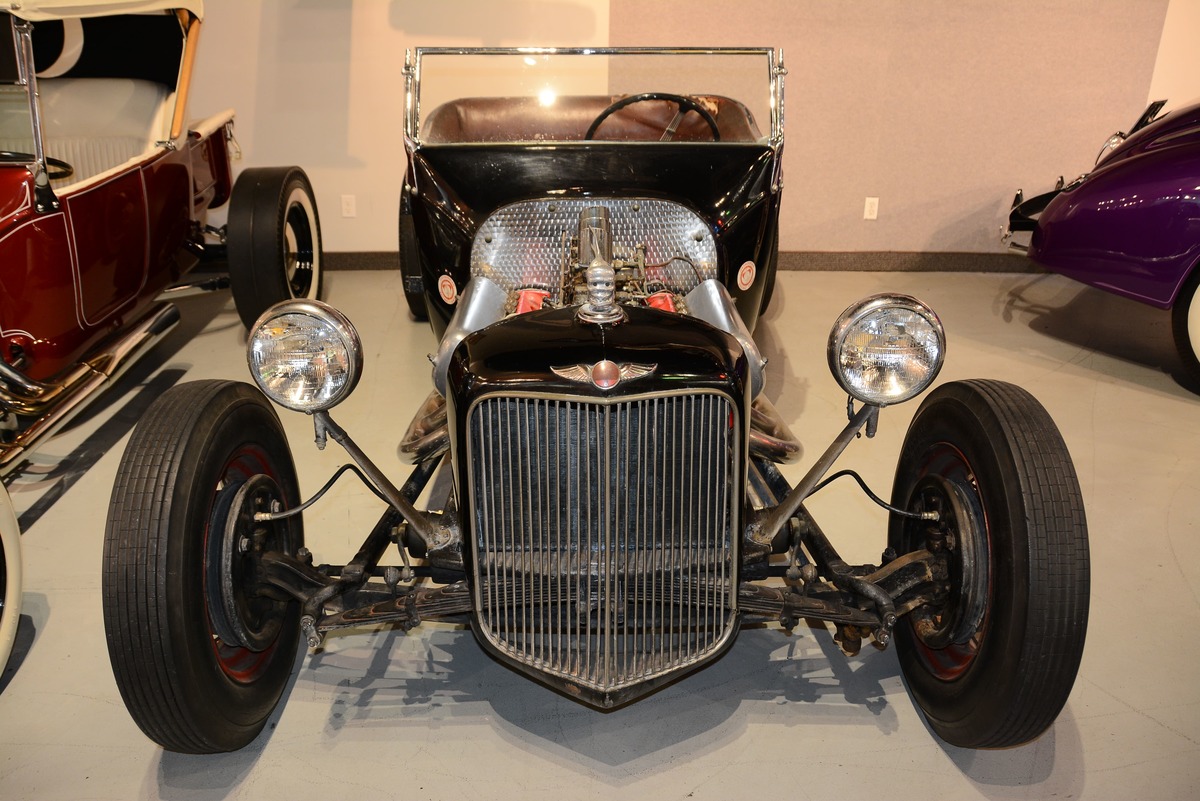 Ed equally recalls one slightly harrowing ride he took early on with the car; he and Athan took it to the Muroc Dry Lakes to test out the new engine and some modifications. When previously installing the 1932 Ford axle and brakes, Athan elected to modify the axle and frame to accept a set of semi-elliptical springs, instead of the 1932 Ford's stock transverse leaf setup. Athan fabricated a set of pad-like mounting brackets in order to adapt these springs to his frame and axle, but they were brazed onto the front of the car instead of more robust fusing steel-to-steel welding. Prior to their trip to the dry lakes, Isky noticed that some of the brazing had begun to crack but "hadn't spread too far." However, during a test run on a service road running parallel to the Muroc dry lake speed course, the front axle broke off. Isky was driving the car, wearing a borrowed "helmet" (again remembering that this was a likely military surplus open-face canvas or leather lid, with no thought of seatbelts, rollbars, fire suit, or other safety gear). Luckily Isky was able to keep the car under control with minimal damage and neither of the hapless young occupants were hurt. It could have been Isky's last ride, the notion of which Isky chuffs by saying "perhaps the man upstairs might have thought he needed a camshaft someday, so I was spared."
That brings us to the end of Part 1 … You'll have to wait until next month for the rest of the story! MR