This 1961 Chevy Impala is Equipped for Haulin' Grandkids & Haulin' One's Backside
It's always an interesting story to find out why someone builds what they build. Does it remind them of their past? Is it so cool they just can't pass it up? Or does it satisfy the urge, whatever that may be! There are as many great reasons why to build a particular hot rod as there are hot rodders. Knowing this, we were ready to hear the backstory from Dave and Janice Barnett and their 1961 Chevy Impala.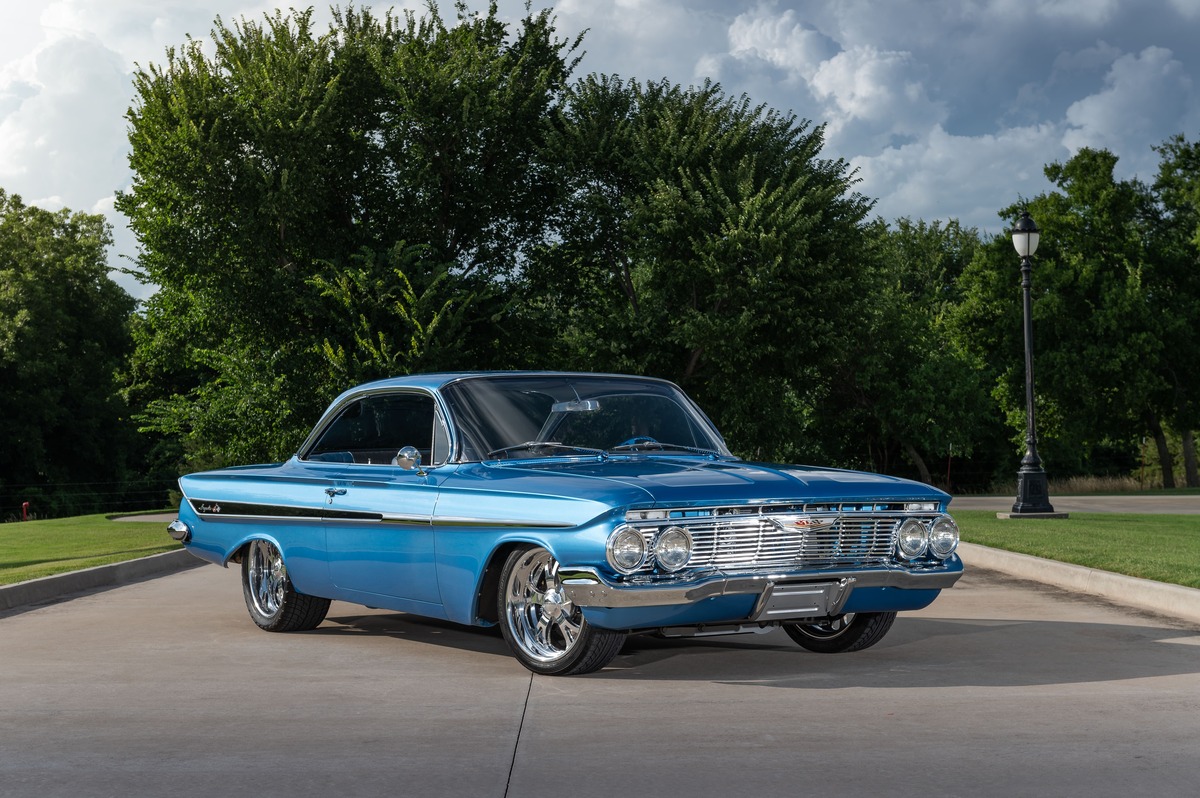 Dave is no stranger to hot rods, having built and owned a 1959 Pro Touring Corvette, 1934 Ford coupe, 1966 Pro Touring Nova, and too-many-to-mention Top Sportsman and Pro Mod drag cars. But that brings us right back to where we started: "Why this 1961 Chevy Impala bubbletop?"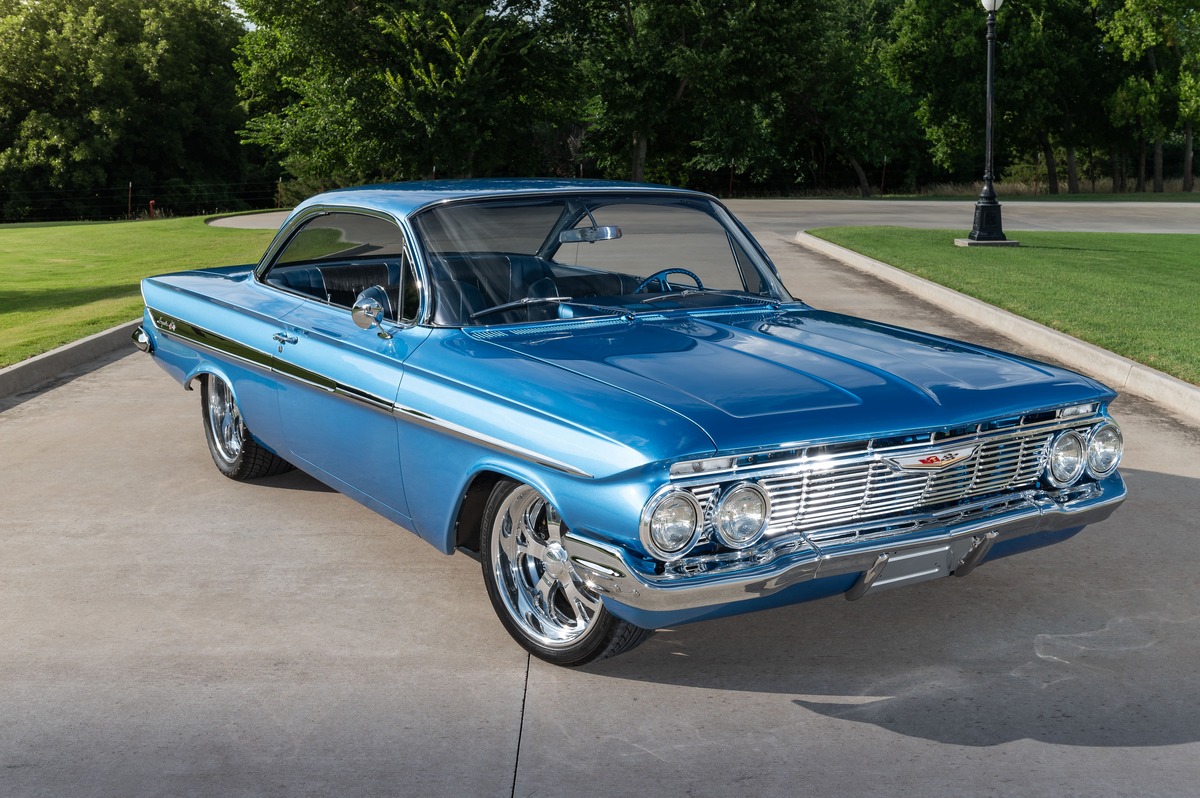 Turns out back in the day—those high school days—Dave owned a 1961 Chevy Impala bubbletop, although we are guessing it was nowhere near as nice as his current ride! The bubbletop proved to bring him good luck, as he met his soon-to-be wife Janice while out cruisin'. Turns out Janice liked the Chevy but Dave not so much. (Oh well, he clearly wore her down as they recently celebrated 50 years of marriage.) Over the course of time while driving the 1961, Dave had the misfortune of colliding with a farmer driving his 1946 Chevy pickup. The bubbletop didn't fare well and it was onto the "next project" for many years to come.
Time has a way of producing grandkids and it was at this moment that Janice mentioned to Dave that they needed something that could haul the grandkids around in. Opportunity only had to knock once and it was off to find a 1961 Chevy Impala bubbletop that would bring back the memories of the good ol' days but also rock today's modern amenities, making this 1961 a joy to drive.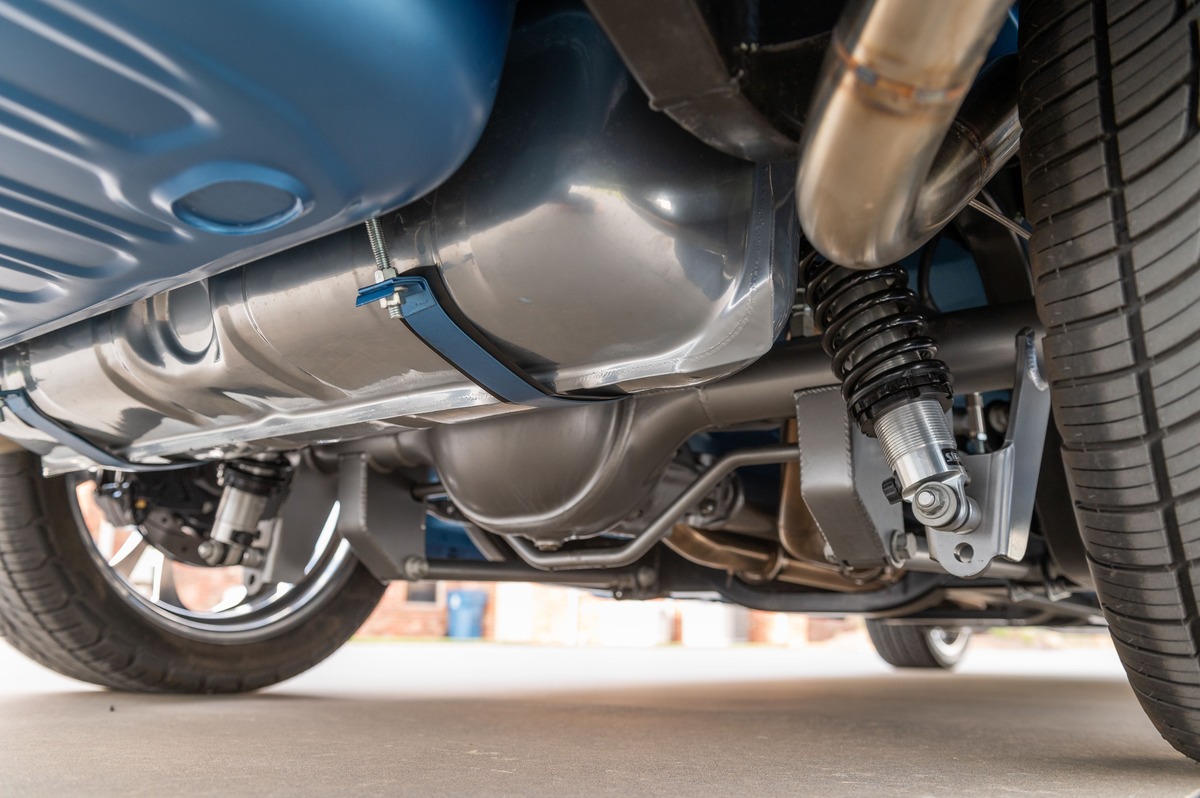 To achieve the best of the old world of great styling and today's performance and handling Dave began with a rock-solid foundation in an Art Morrison Enterprises (AME) GT Sport chassis. It features a C6 Corvette IFS with a triangulated four-bar rear setup attached to a Strange-fabricated Ford 9-inch rearend with Strange 31-spline axles. Attached to the front C6 spindles are a pair of Wilwood 13-inch rotors and accompanying calipers all operated by a Wilwood master cylinder through a stock 1961 Chevy pedal. In back the Strange rearend is also equipped with Wilwood 13-inch rotors and calipers along with Strange single-adjustable coilover shocks, which are also found in front. Steering chores fall to an AME rack-and-pinion while a Flaming River column is twisted into service and topped with a reproduction 1961 Chevy Impala wheel. Holding this combo off the ground are Schoot GT wheels, with 18s in the front and 20s in the back, all wrapped in BFGoodrich rubber, measuring 235/40ZR18 and 305/35ZR20.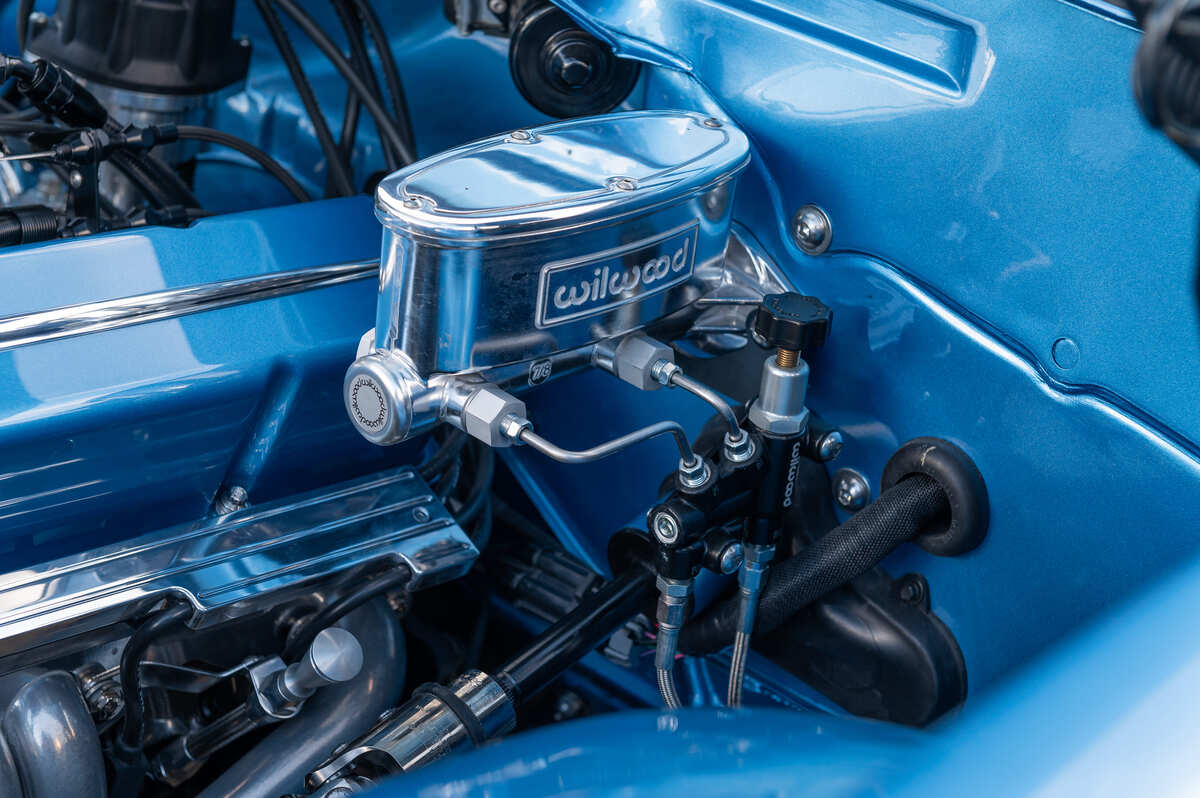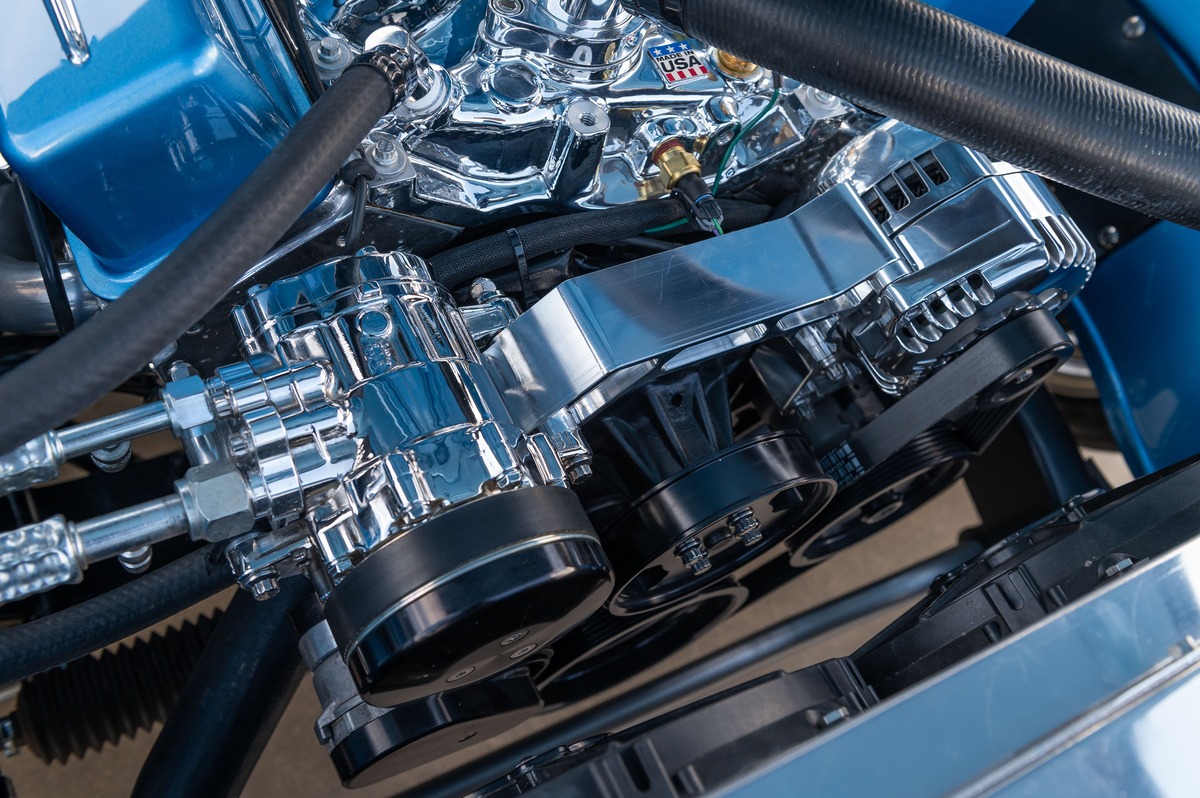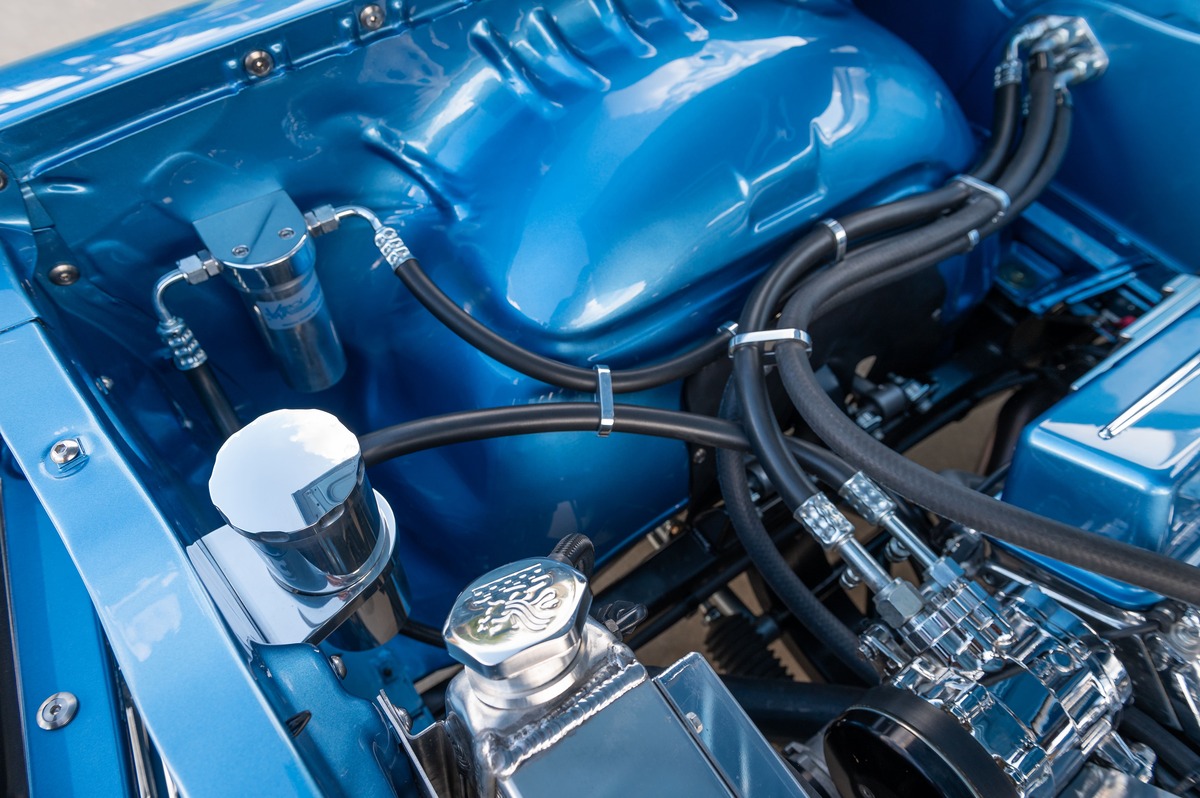 Nestled between the AME 'rails is a Chevy small-block‑but not just any SBC, it's an Edelbrock Performer RPM E-Tec crate engine that was outfitted by Brian Barnett (Dave's son), making this a true family affair. Brian also received the nod for putting the AME chassis together. This 435-horse, 435 lb-ft of torque Bowtie is topped off with a Holley Sniper EFI fed by a Holley fuel pump while utilizing an Edelbrock intake and Billet Specialties air cleaner. You will also find the liberal use of ARP hardware throughout the engine, including ARP head studs. Some additional power pumpers include the Holley distributor and coil along with Taylor plug wires. The spent gases run through headers from Sanderson Headers, 2-¼-inch stainless steel tubing, and a pair of Flowmaster FlowFX mufflers. Other engine accessories include the GPE Mini Starter, Optima RedTop battery, Griffin dual electric fans, and a Vintage Air Front Runner. The 350-inch SBC is butted to a 700-R4 with a handful of modifications by A&A Transmission, a TCI flexplate, a Griffin tranny cooler, and a Lokar shifter. An Inland Empire Driveline driveshaft ushers the power to the Strange rearend.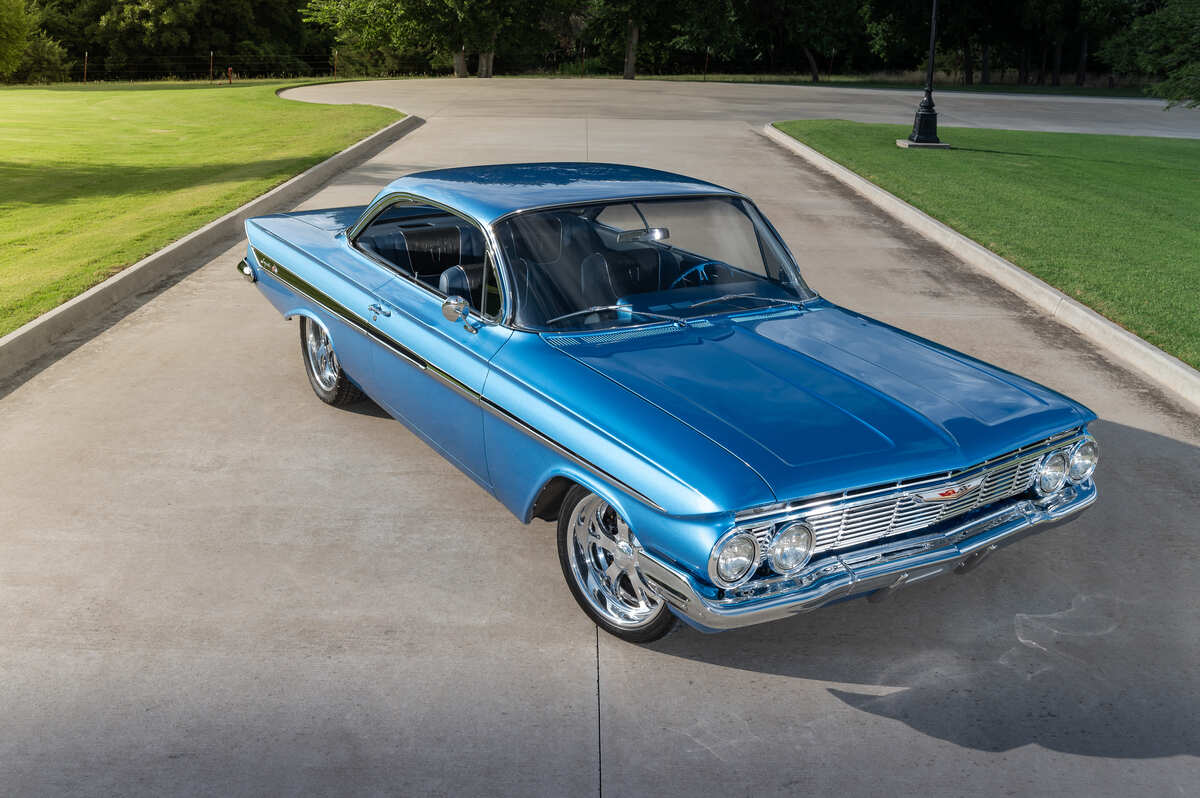 Resting on top of all of this modern hardware is the 1961 Chevy Impala bubbletop that features hours and hours of body- and paintwork at Harold's Hot Rod Shop in Enid, Oklahoma, under the watchful eye of Harold Clay. (By the way Clay has enjoyed many honors captured by the cars he has brought to the GNRS each winter.) The light blue color is a waterbase custom mix from PPG and was sprayed over the time-well-spent bodywork by Josh Billings of Harold's Hot Rod Shop. In order to achieve the incredible final luster, a Rupes BigFoot buffing system was used to bring out the brilliant sky-blue color.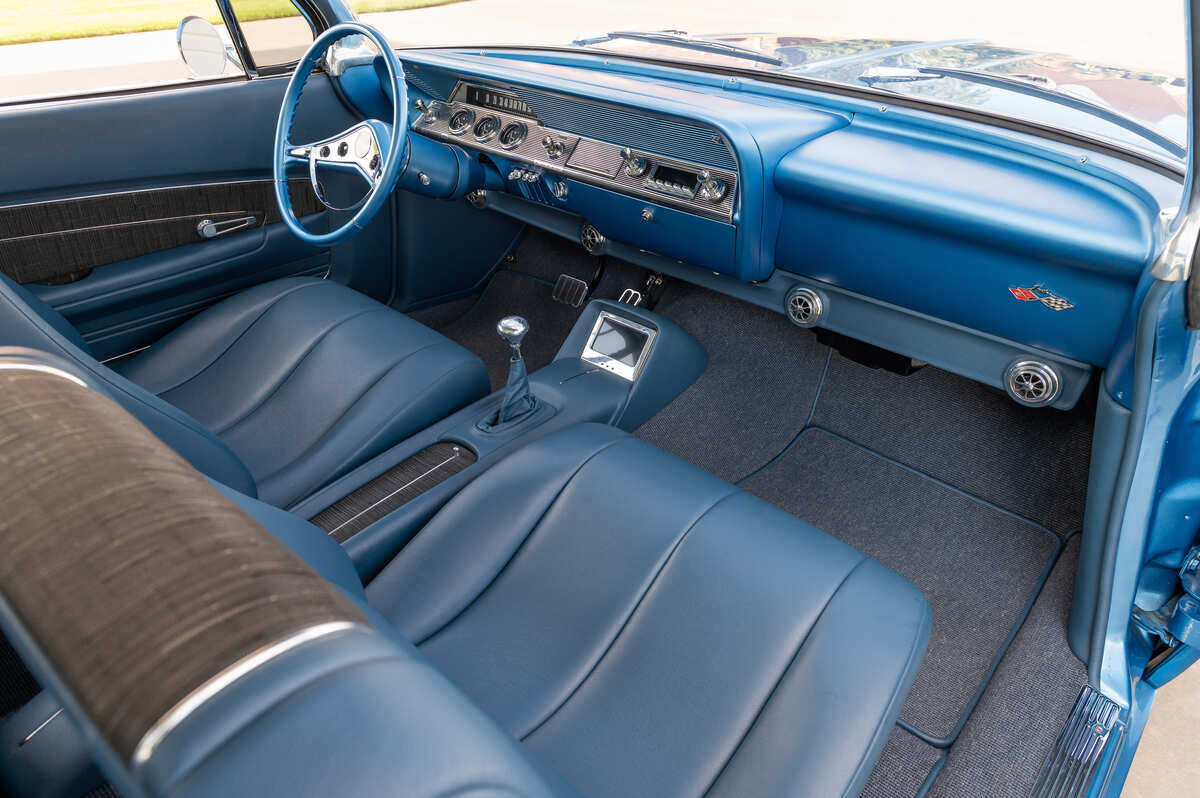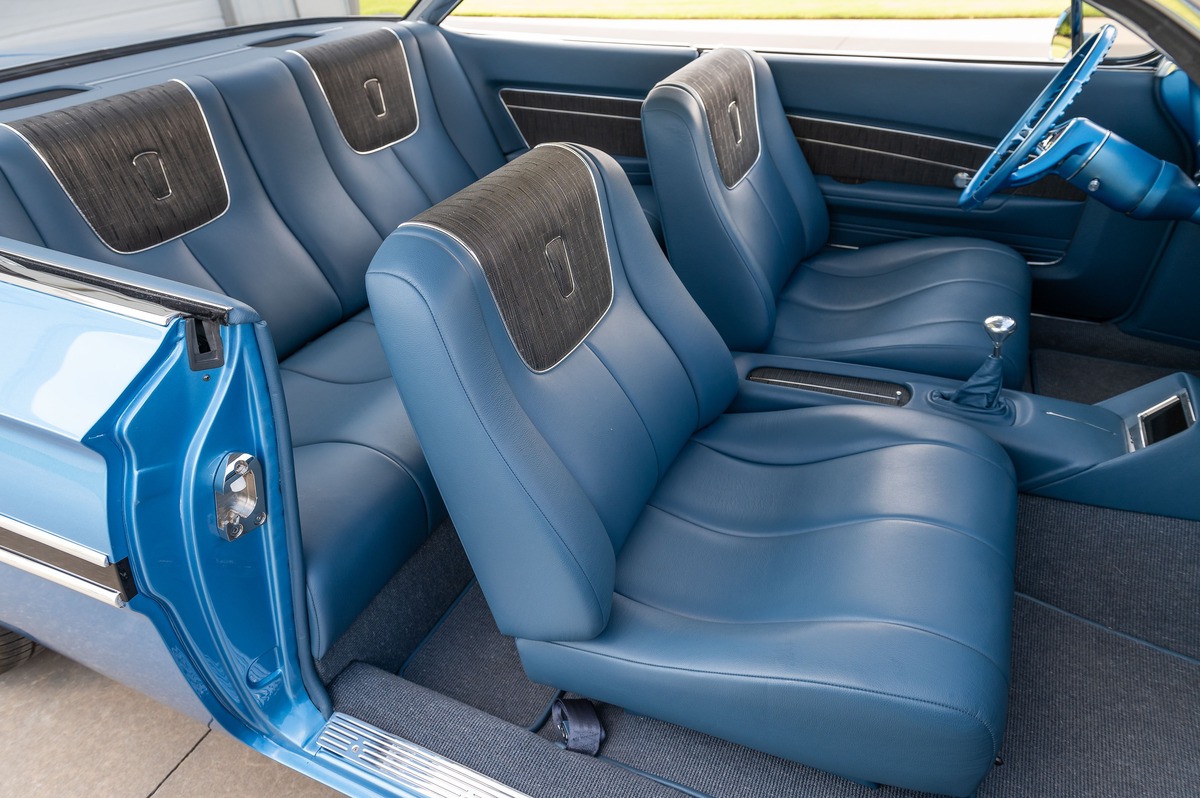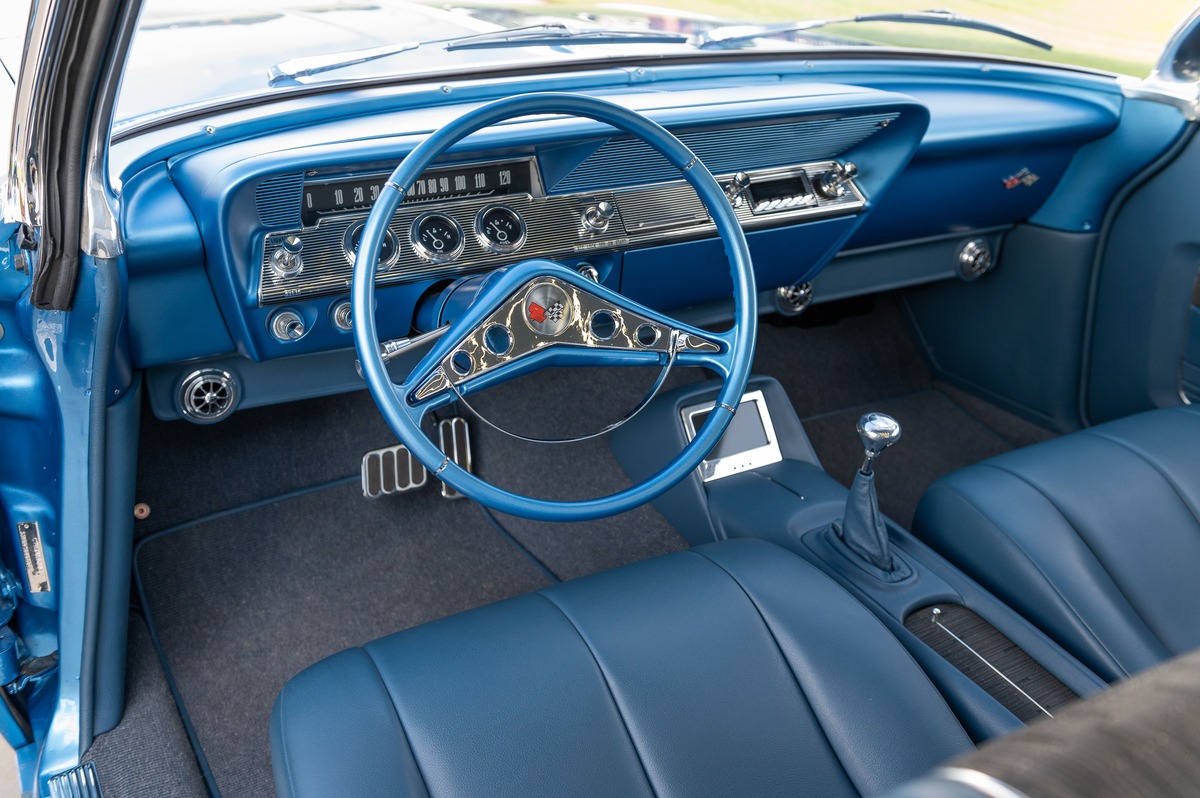 Sitting under the bubbletop is the custom leather upholstery work by Chuck Rowland (Broken Arrow, Oklahoma) who incorporated Juliano's Interior Products seatbelts. Other interior appointments include the Vintage Air A/C, gauges by Classic Instruments, and custom wiring by Jason Wolfe utilizing a Painless Performance Products wiring harness.
Should this bubbletop look familiar, it made it to the last of the West Coast shows to be pulled off in early 2020 before the COVID-19 lockdown where it captured Second in Class at the Grand National Roadster Show. A good looking and great performing ride makes this the perfect hauler for hot rodders and their grandkids alike. MR