A Detroit Speed–Inspired Third-Gen F-Body
By Jason Lubken   –   Photography by the Author
Let's jump back to the '80s for a second. Some might remember the hairspray crisis, or TV shows like Knight Rider, but everyone should remember their first third-gen Camaro experience. For a while, third-gens seemed to be synonymous with throwback Halloween costumes (think Joe Dirt), but times are changing; F-bodies have solid bones. They are quick, fun to drive, and with the right upgrades, they can cut cones like a Corvette.
The built or bought thread is a common one. Mainly because it answers the why. Some might prefer the latter, but like a child, your own creation has more of a permanent feeling, doesn't it? As car builders, we evolve in our experiences—call them growing pains. Jay Hahn is proud to say that he built his Camaro. He's been a car guy all his life, but this project took his craftsmanship to the next level. "When I got started building it about 12 years ago, my knowledge was limited to oil changes and basic maintenance. My father-in-law, Mark Smith, is a master mechanic and started working with me on rebuilding Jeeps and small-block Chevys from the ground up," Jay says. So why, even if time and money were on our side, do this?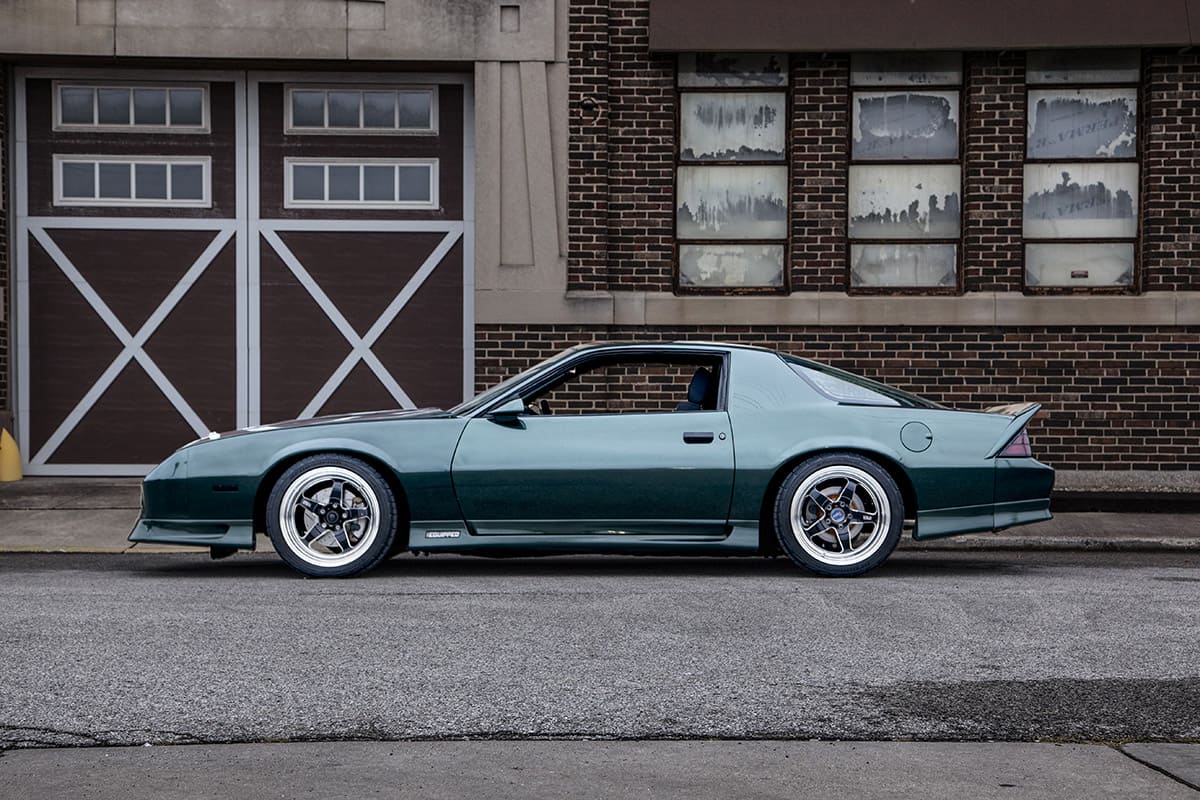 F-bodies are attractive. Between the additional horsepower of the Z28s and later styling cues of the IROC-Zs, from 1982 to 1992, Camaros out-looked and out-performed everything in their class. With a wider track, MacPherson strut suspension, three-link rear suspension, high-performance V-8s, and a choice of manual or overdrive automatic, it truly was the better muscle car of its time. Even better, they're now vintage and still affordable.
Jay set out for a car he could drive on the street and beat on the track. His obsession for third-gens took him to a familiar place called craigslist, and for $300 he found a rust-free shell. Around that same time, he was following Kyle Tucker's DSE-Z Camaro build. "When I saw it for the first time I knew immediately that it was time to start from scratch. After talking to the guys at DSE and seeing their project, I decided that I was going to build what I have now," Jay says.
He wanted to stay competitive on the autocross track, so Jay took the reins from the pros at Detroit Speed. He bolted up DSE's fully adjustable Speed Kit #2, including a three-point lower strut brace, tubular lower arms, a tubular sway bar, and Koni shocks. The rear was beefed-up with a stout Currie 9-inch, 31-spline axles, and DSE's QUADRALink kit–all fully adjustable.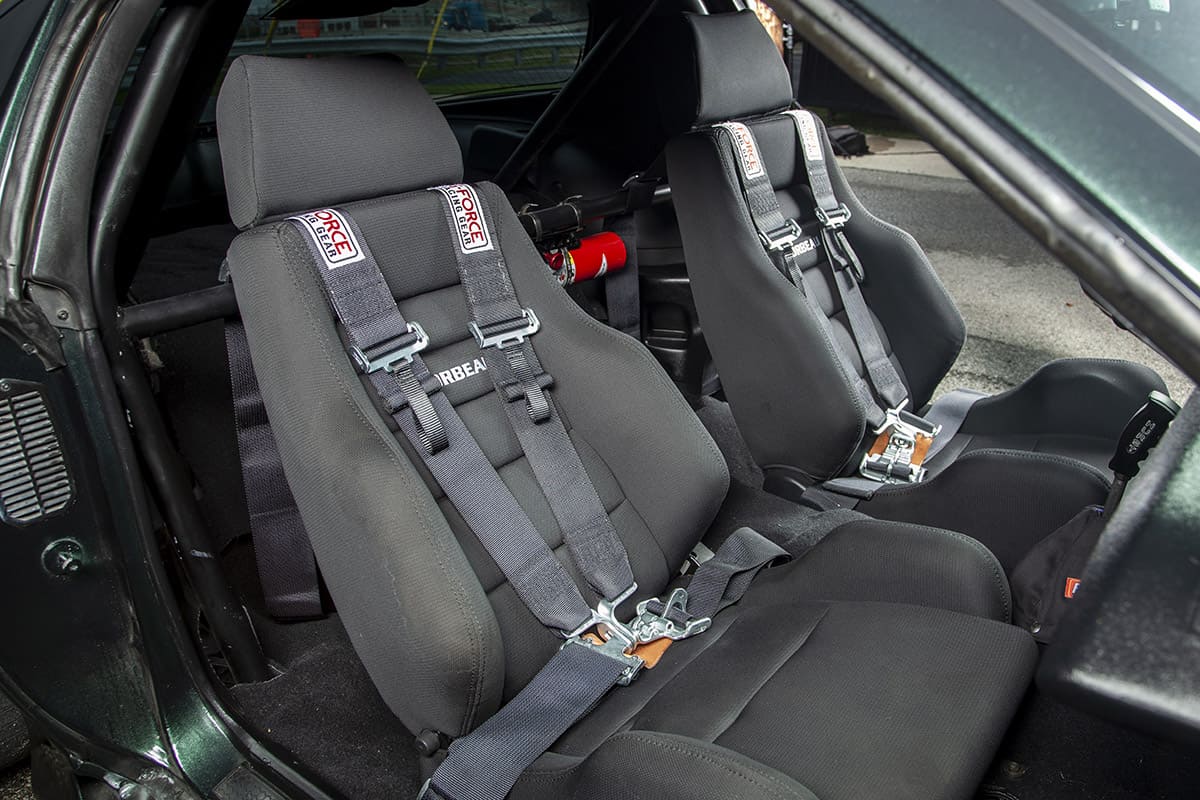 Jay can attest to the adversity that shadows "homebuilt." With next to zero experience in the body and fab departments, after a little assurance from friends and family, it took him roughly two years to finish. Jay's quick to credit his buddy John Lamper on the body, paint, and fab work, along with his wife, Caitlin, and Shawn Nelson. Some subtle changes were made to the body and interior. Jay smoothed out the rear bumper, added Scott Drake hood pins with Trackspec louvers and grille insert. The major changes inside came by a Detroit Speed four-point rollbar, Corbeau racing seats, and a center console delete.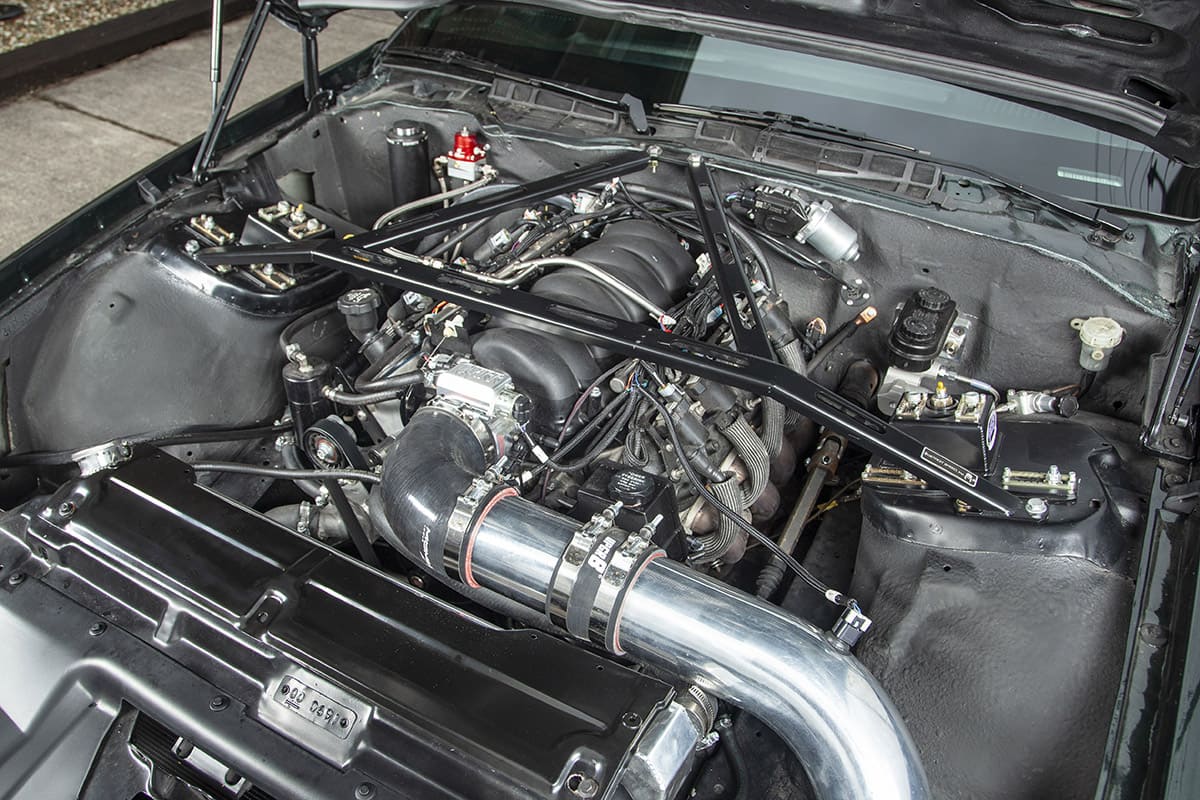 Underhood, Jay dropped in an aluminum L92 6.2L engine with a Texas Speed stage 2 camshaft ordering Lingenfelter LS3 aluminum heads. The block bolts to a T56 transmission with a Monster stage 3 clutch. Add to that the extra tire and braking performance, Jay should have zero issues carving up the autocross course.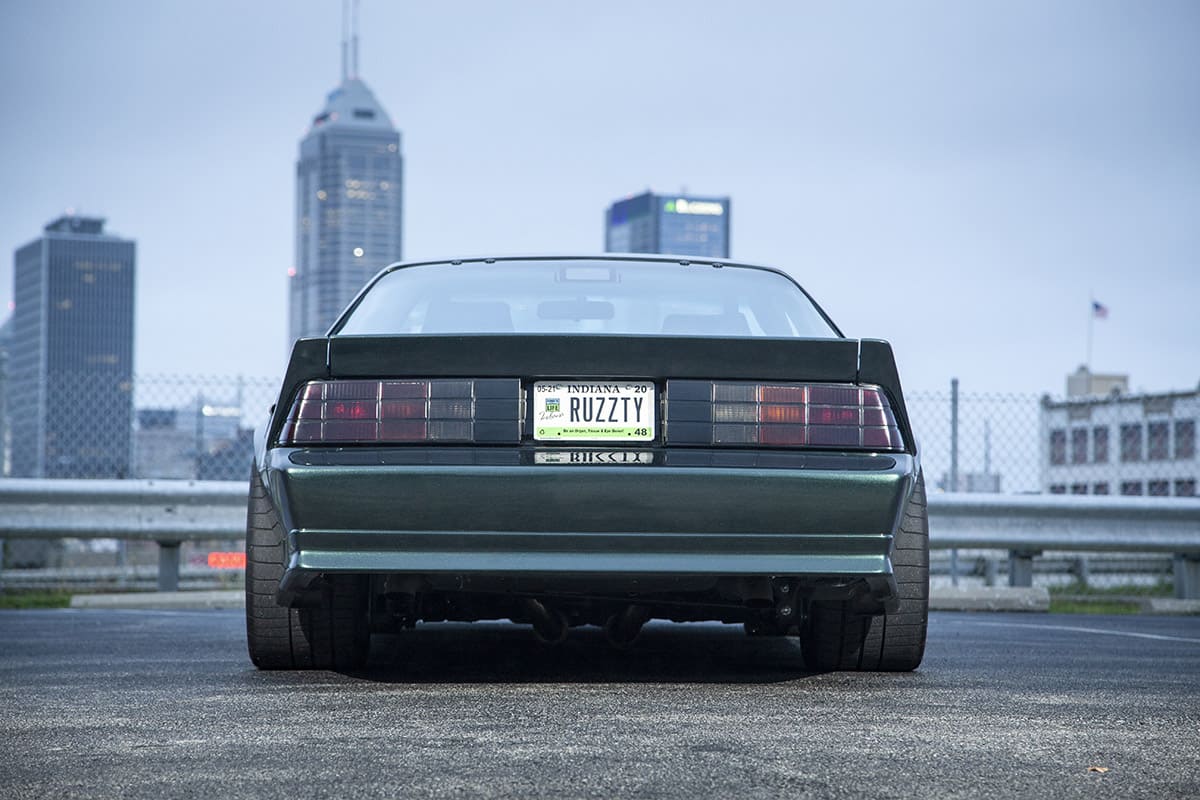 The Camaro has always seen big improvements in performance, styling, and handling with each generation. You can still find good deals on third-gens and have some fun out on the track. Nowadays, with a plethora of aftermarket help and an overabundance of LS powerplants waiting to be plucked, it's obvious why we're seeing them back in bulk and better than ever.
TECH CHECK
Owner: Jay Hahn, Lincoln, Nebraska
Vehicle: 1992 Camaro
Engine
Type: GM LS3
Displacement: 367 ci
Compression Ratio: 10.9:1
Bore: 4.65 inches
Stroke: 3.62 inches
Cylinder Heads: Lingenfelter LS3 aluminum heads
Valvetrain: Factory steel stud mount 1.7:1 rocker arms with trunion upgrade kit, 5/16 moly pushrods, LS7 roller lifters
Rotating Assembly: Stock
Camshaft: Texas Speed stage 2 LS3 (0.629/0.615-inch lift; 229/244 deg duration, 112 LSA at 0.050)
Induction: N/A
Ignition: Factory GM coil-near-plug design with Scott Performance wires
Exhaust: 1 ¾ Hooker Blakheart swap headers, custom 3-inch stainless true dual exhaust with X-pipe, Stainless Works 3-inch chambered mufflers
Ancillaries: Full wire tuck on the engine harness
Output: 493 hp
Drivetrain
Transmission: GM factory T56 with Monster stage 3 clutch
Rear Axle: Currie 9-inch with 31-spline axles and TrueTrac 4.11 gears
Chassis
Front Suspension: Detroit Speed kit 2
Rear Suspension: Detroit Speed QUADRALink
Brakes: Front and rear 12-inch GM brakes with drilled-and-slotted rotors, Strange manual master cylinder with Wildwood adjustable proportioning valve
Wheels & Tires
Wheels: Weld S71s 18×11 front and rear
Tires: BFGoodrich Rival S 315/30R18
Interior
Upholstery: Stock third-gen Camaro interior with center console delete
Material: Cloth and vinyl
Seats: Corbeau GTS II
Steering: Chevrolet Performance steering box MPI DSE-edition steering wheel
Shifter: MGW shifter with Hurst pistol grip handle
Dash: Stock OER replacement
Instrumentation: Speedhut gauges
Audio: N/A
HVAC: Vintage Air II heater
Exterior
Bodywork: Completed by John Lamper and Jay Hahn
Paint By: John Lamper, Lamper Customs
Paint: Fathom Green Firemist
Hood: Factory Z28 hood with Tracspec hood louvers
Grille: Stock
Bumpers: Factory, smoothed rear
Jay Hahn's Homebuilt IROC Gets a Performance Face-lLift