Transforming a Modern LS3 into a Vintage Corvette Fuelie from the Early '60s
By Jeff Smith – Photography by the Author & Lokar Performance Products
To say that the LS engine appears to be omnipresent and swapped into just about every car, truck, and street rod imaginable is to merely re-state the obvious. So, it's no surprise that the more enterprising street rodders might want to search out older engines for something a little different. The problem is that old engines are just that—old technology. Not only do they leak oil and struggle to make underwhelming power, the original pieces are becoming harder to find. Those are just some of the reasons why the LS has gained such a following.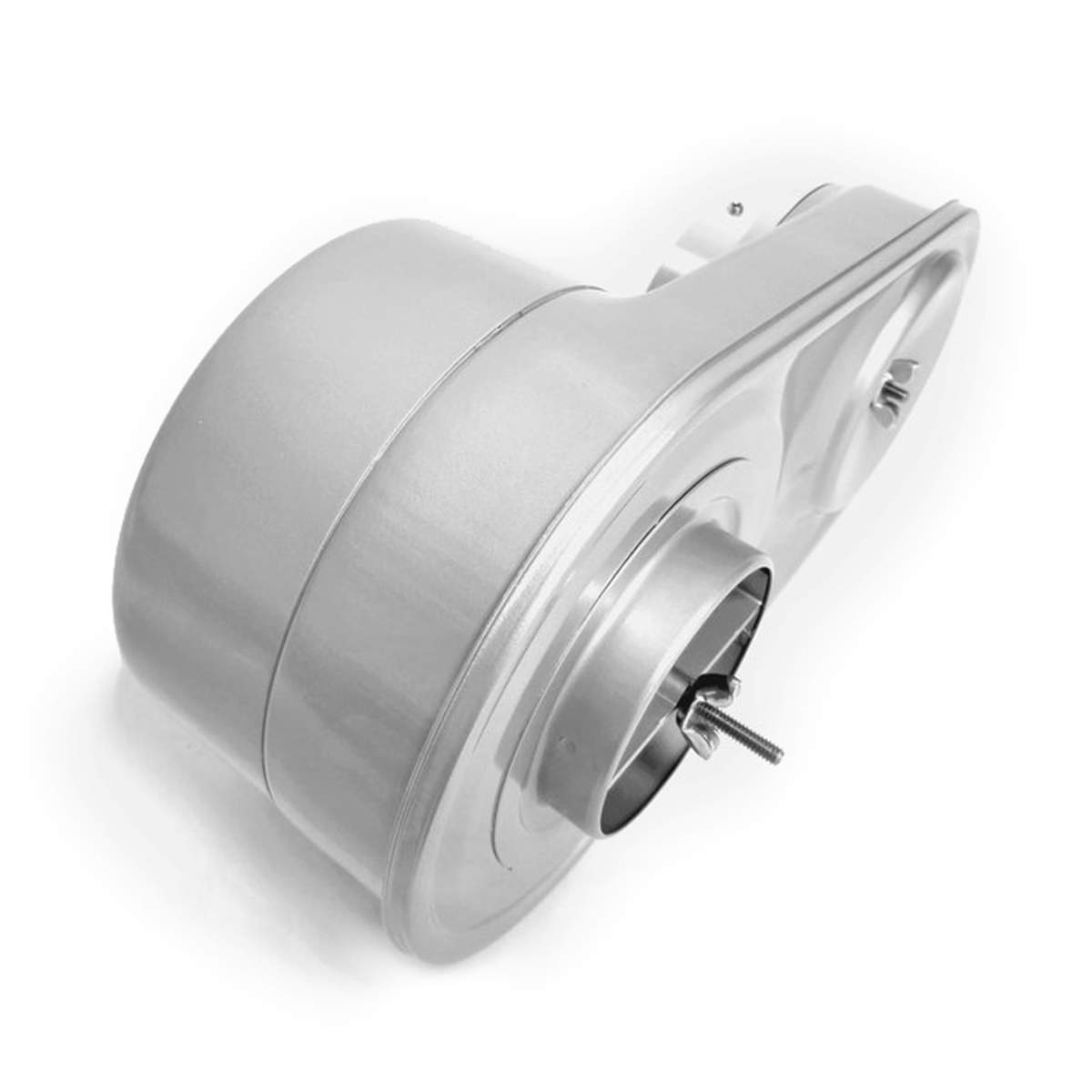 So, the next logical evolution in this creative thought process is to somehow make the LS look like an older engine. Something like a 1962 Corvette fuelie 327, for example. Almost six decades have passed since the early 327 Rochester Ramjet fuelie engines were at the pinnacle of the Christmas present wish list.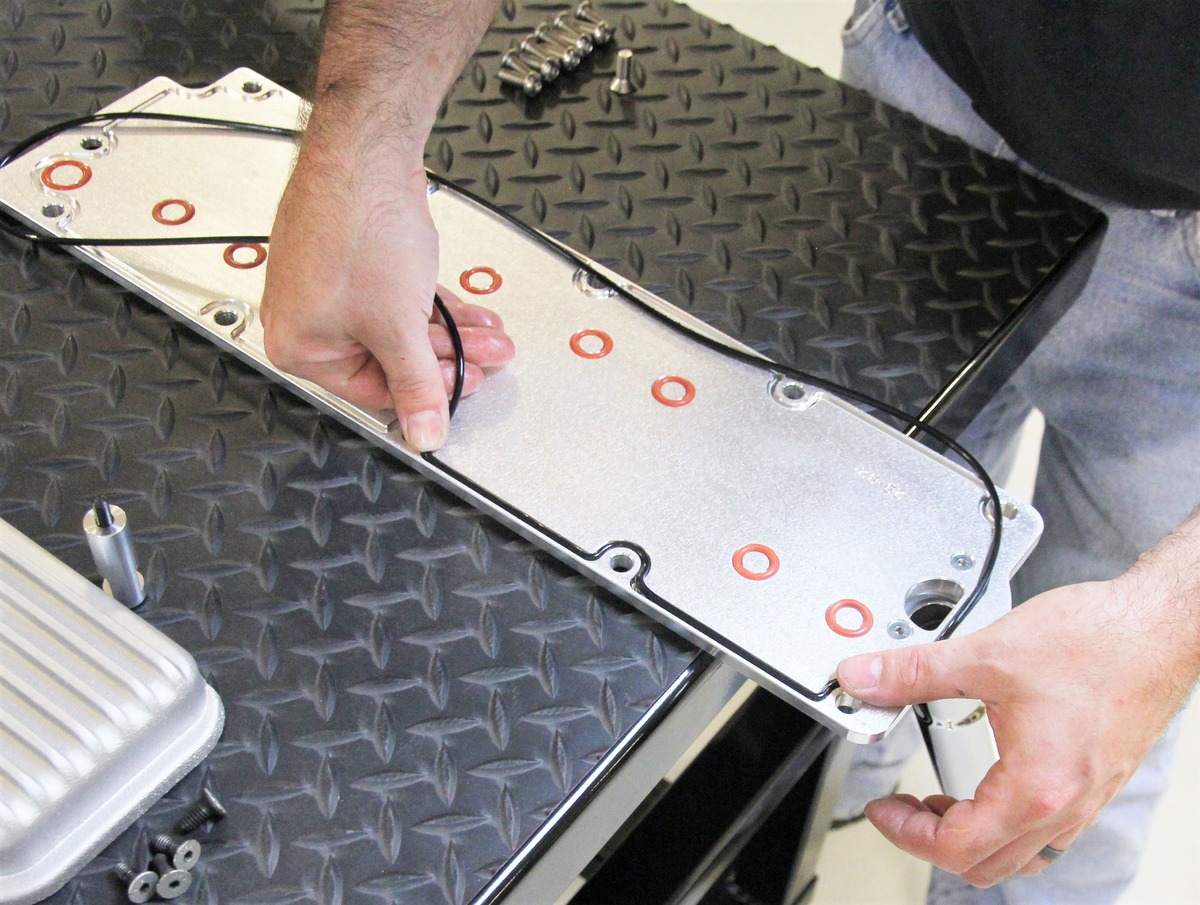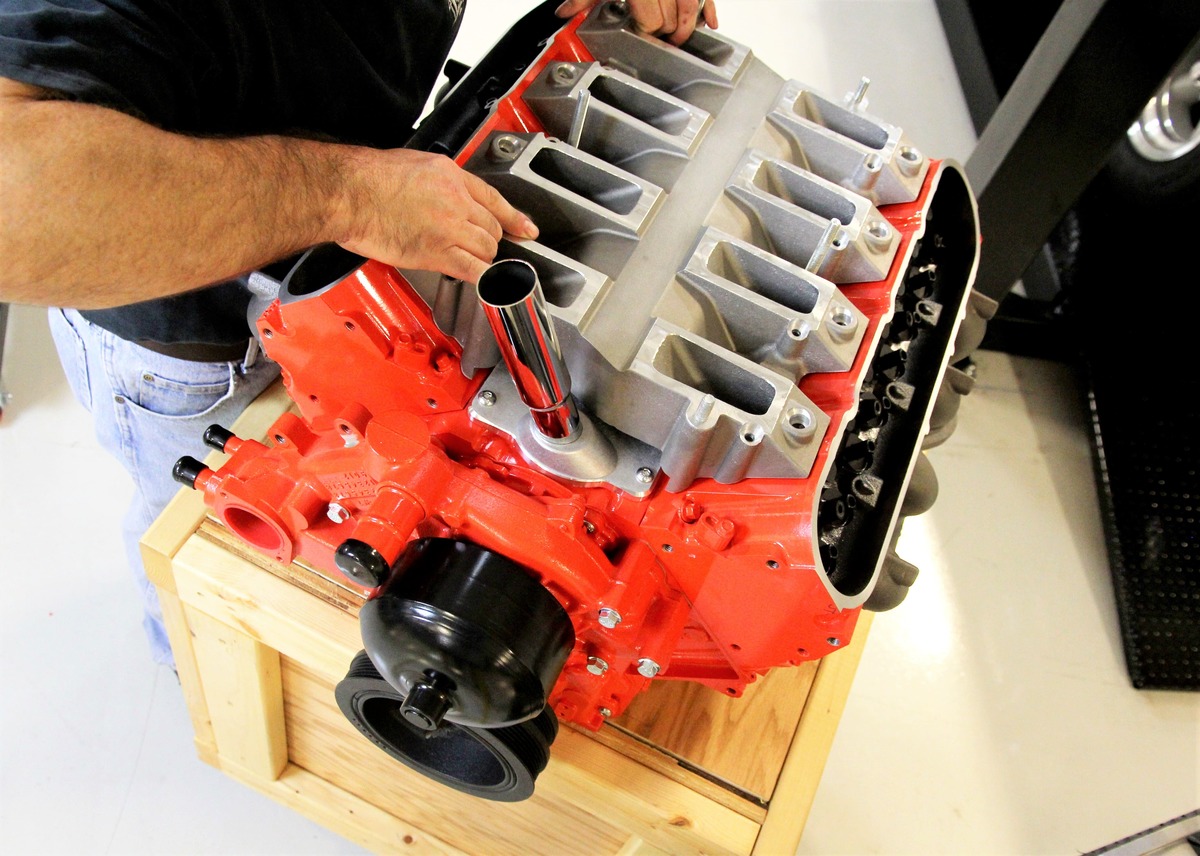 The guys at LS Classic Series by Lokar decided to act on that retro-plan and build a manifold that not only looks like a fuelie manifold but emphasizes the image by matching it with a set of ribbed valve covers, an intake valley cover with a chrome oil filler tube, and even a simulated distributor sticking up out of the back of the engine.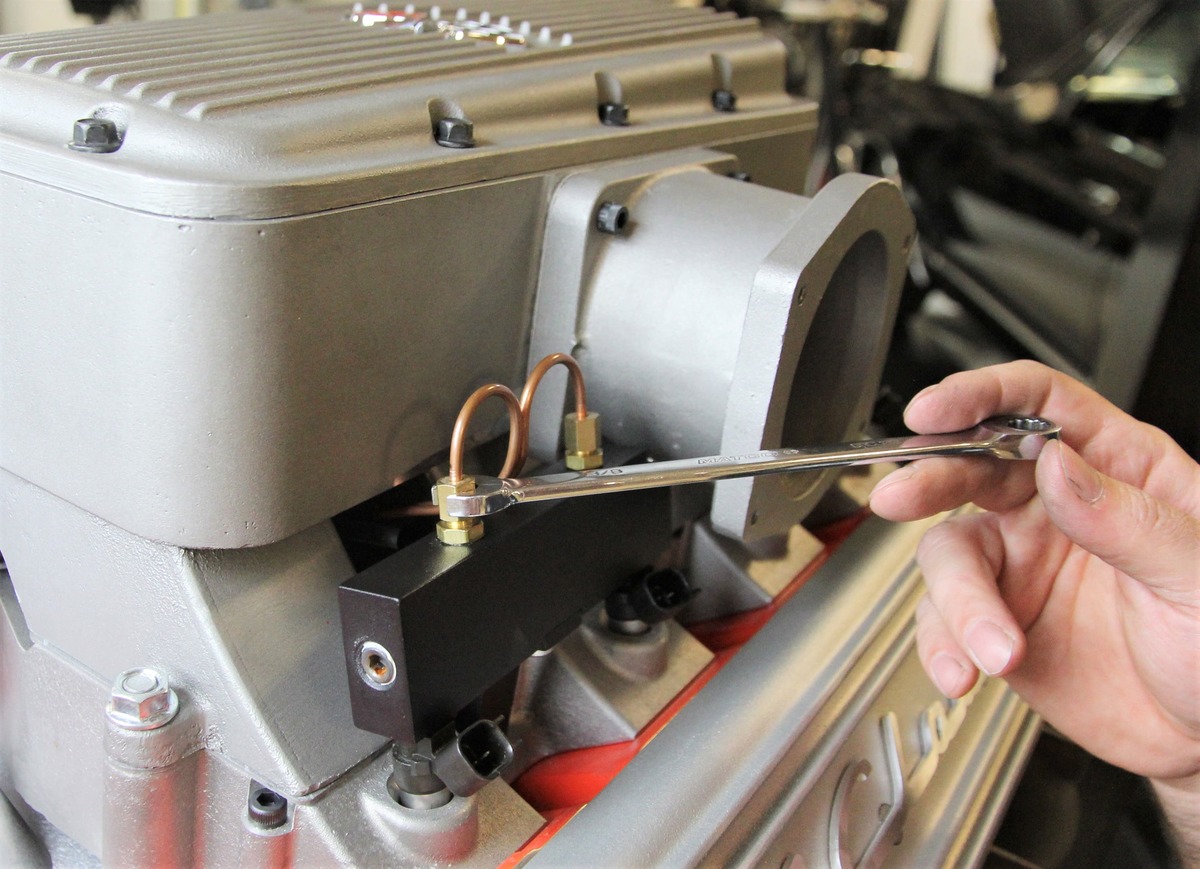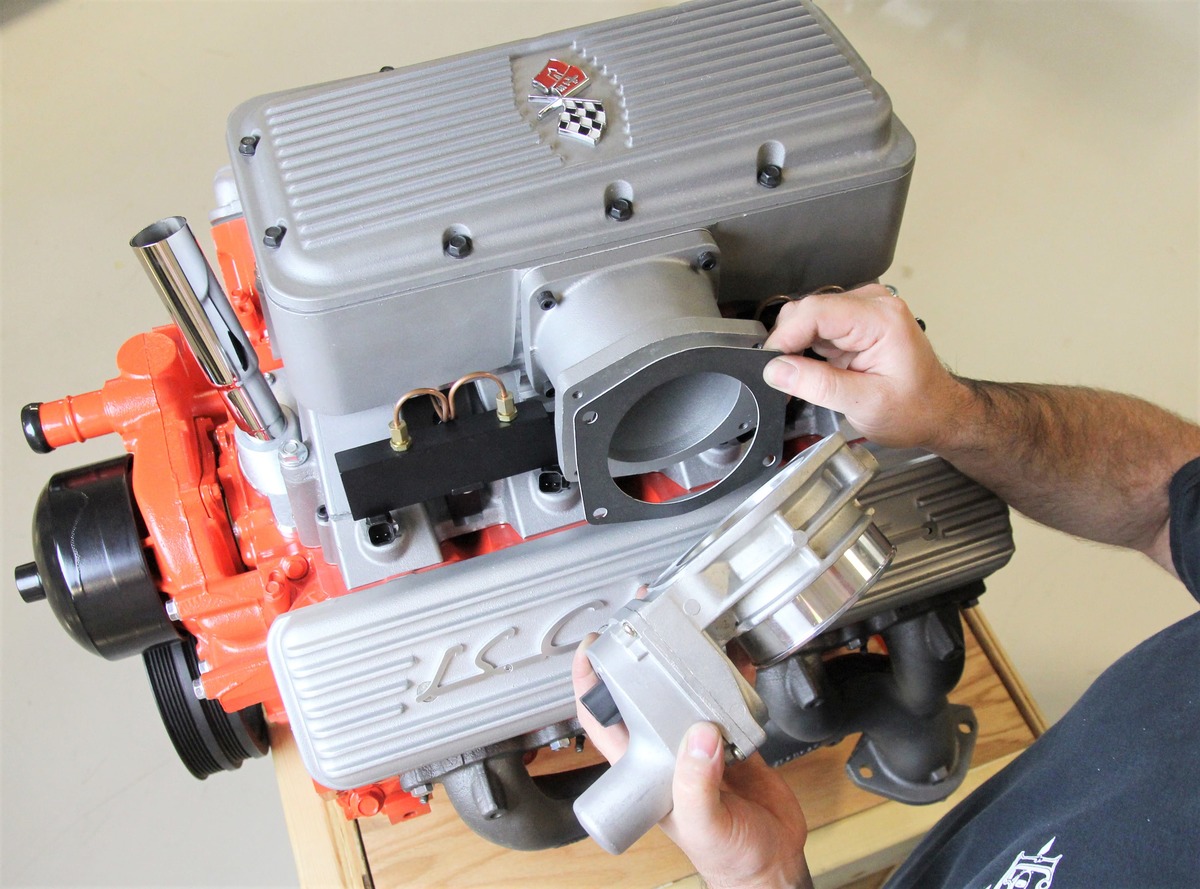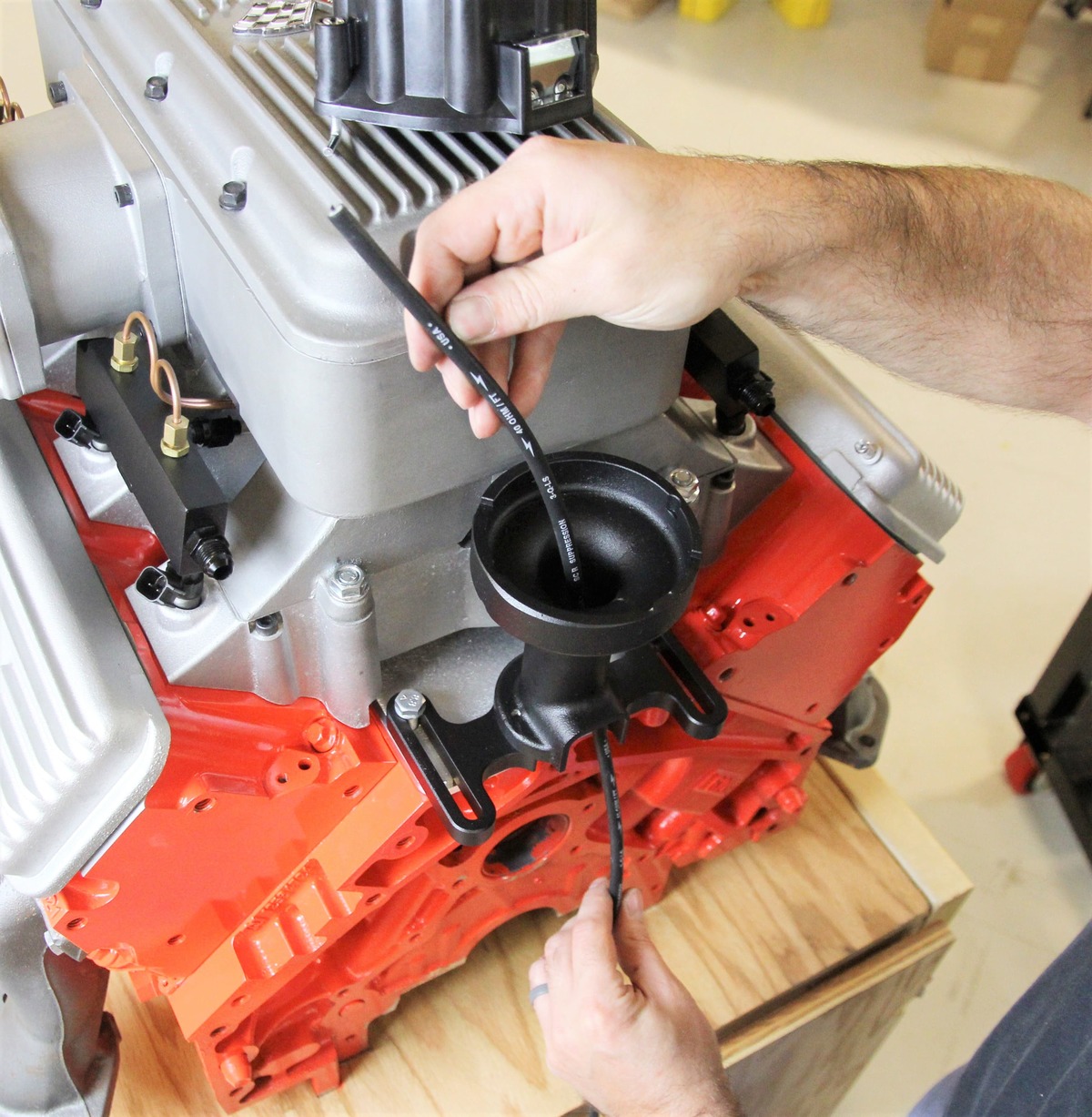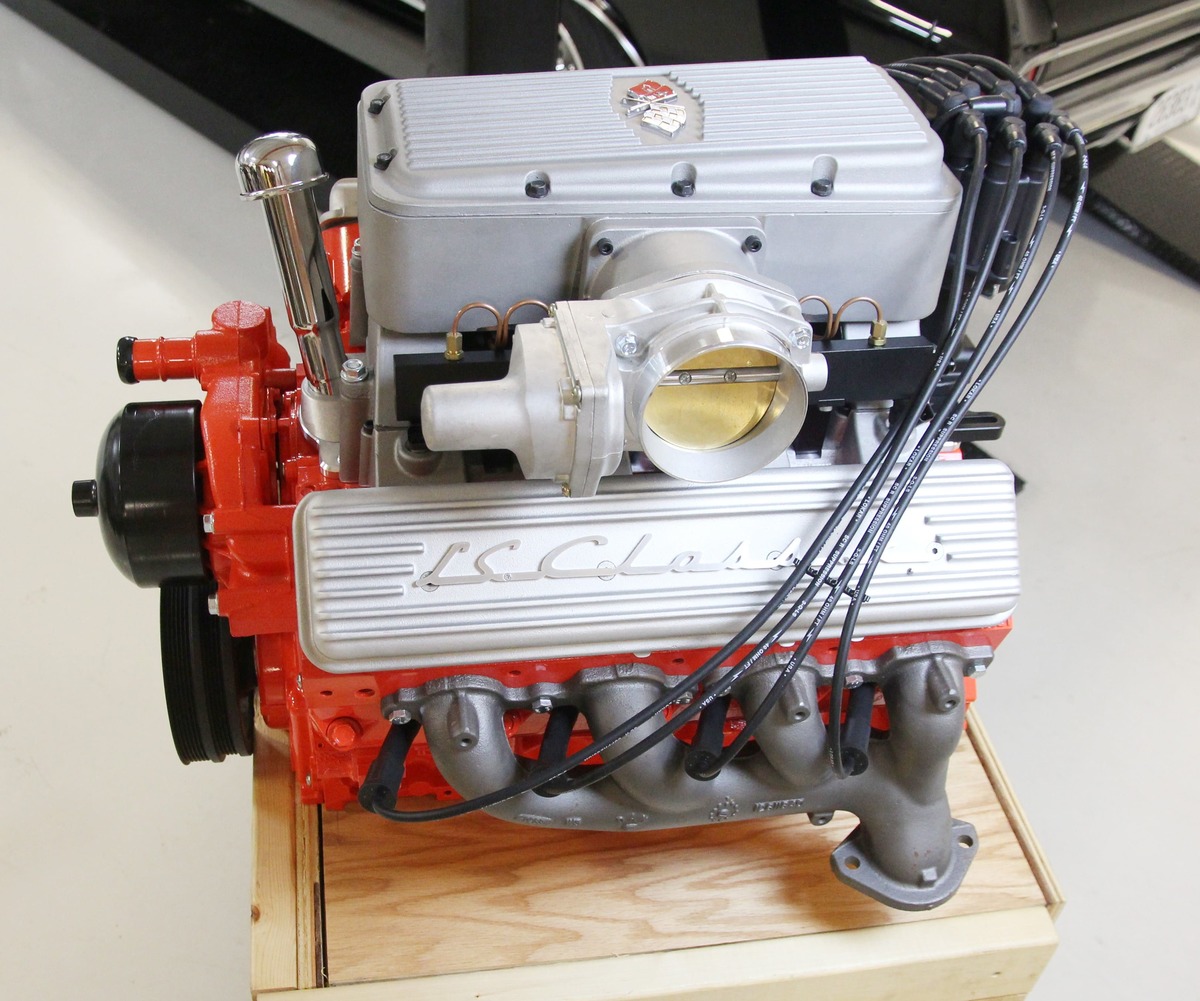 The LS Classic folks actually created several versions of this fuelie approach, including early the 1957 ribbed top manifold, the 1962 smooth top manifold, as well as a 1963 rendition that we followed along as LS Classic ran through the installation. Beyond the fuelie versions, there's also a single-plane intake manifold with multi-point injection with a 14-inch air cleaner, a Tri-power setup that is topped with a triangle-shaped air cleaner, as well as big-block Chevy and 348/409-style valve covers and vintage distributor kit to produce a broad spectrum of retro-looks.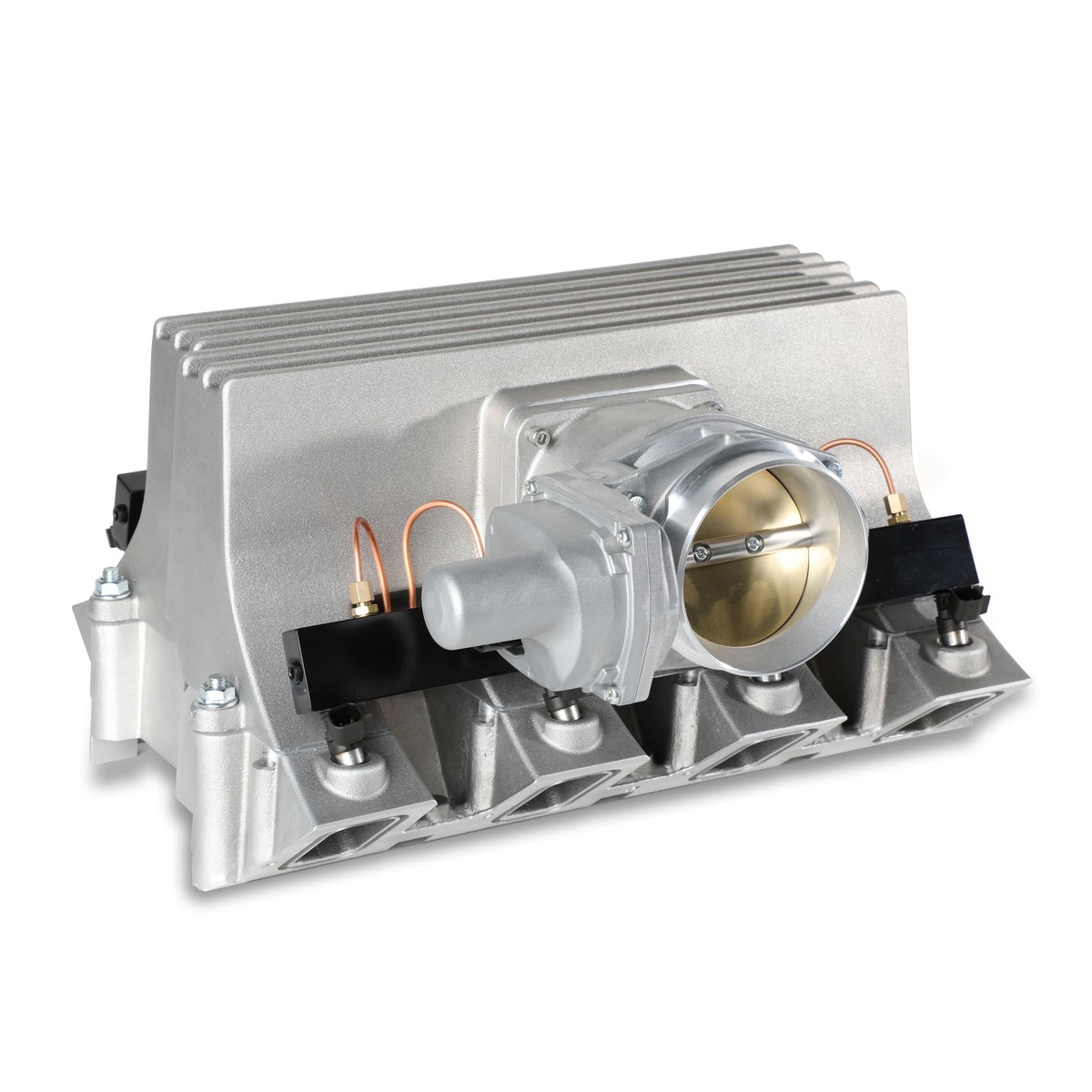 Fuel Injection Intake Kits
Fuelie intake kits look like the original 1957 system, the "flat-top" 1960-1962 intake, and the 1963-1965 big-box finned-style intake—but with all the advantages of modern EFI. They feature a two-piece cast-aluminum manifold (just like the originals), billet aluminum fuel rails, all mounting hardware, and gaskets. The intakes accept factory-style LS3/EV6 42 lb/hr fuel injectors and a factory 92mm four bolt, drive-by-wire throttle body, and are compatible with GM and most aftermarket engine management systems that support both drive-by-wire and speed density tuning.
Tri-Power Intake Kit
Tri-power intake kit pays homage to the big-block Corvettes of the '60s. The kit is built around a modified single-plane, dual-carb aluminum intake manifold that accepts two factory LS3 92mm four-bolt throttle bodies and either LS3/EV6 or LS1/EV1 fuel injectors. You also get a Tri-power–style chrome air cleaner assembly with a K&N reusable air filter, throttle body adapters, and 4150 carburetor-to-manifold adapters.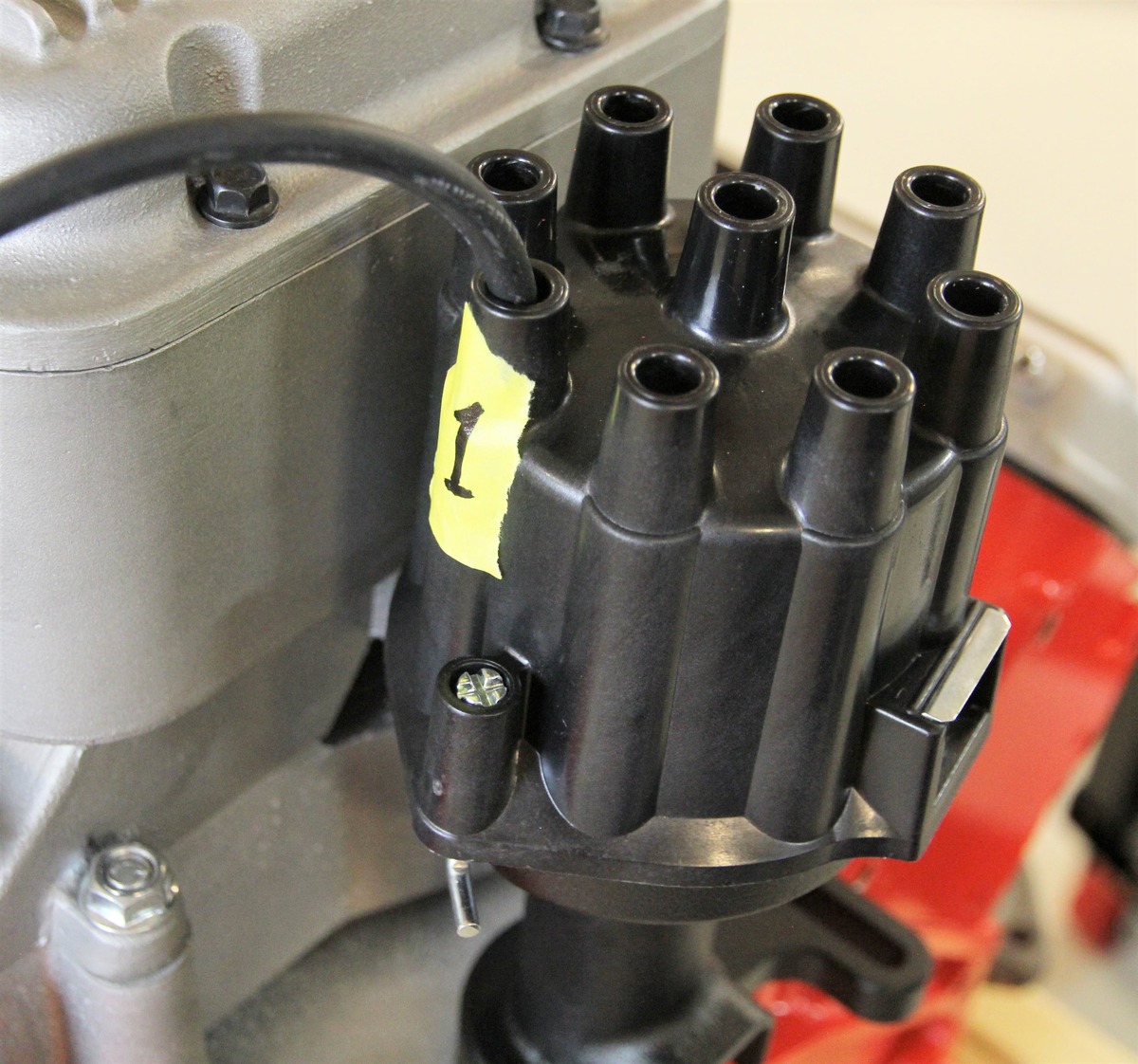 Distributor Kit 
The vintage distributor kit features a hollow cast aluminum distributor body that bolts to one of LS Classic's valley plates (not included). The ignition wires run from the coil packs to the distributor cap, then feed through the distributor body to the spark plugs. The kit includes 7mm spiral core ignition wires with preinstalled 90-degree coil boots, straight unterminated spark-plug boots, 90-degree distributor boots, and terminals. Requires remote-mounting of the factory coil packs.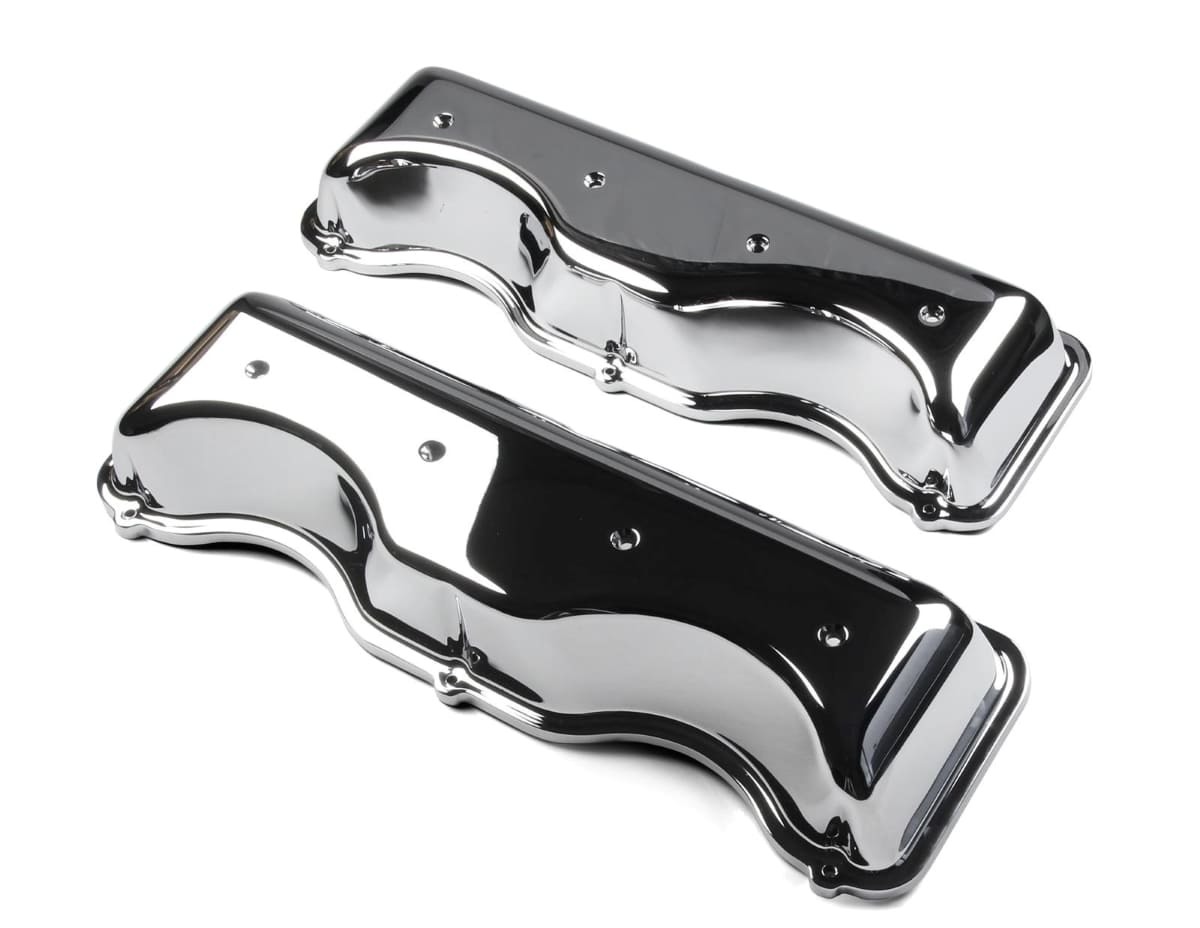 Valve Covers
To complete the vintage look there is a line of valve covers that represent the small-block, big-block, and 348/409 engines all for the LS V-8. The cast aluminum covers do not require adapters—they use the OEM rubber gaskets and bolt directly to the cylinder heads. That means they look right and are less likely to leak. LC Classic by Lokar also fit a ported PCV fitting/vacuum port and an oil splash baffle to one cover. The valve covers come with factory-appearing load spreaders and all required hardware.
Valve covers for small-block Chevy have the classic finned design and come in a natural cast finish. The "'LS Classic" script is removable, so you can add your own custom logo.
Valve covers for big-block Chevy are scaled down to fit the proportions of an LS engine. They're available in natural, chrome plated, and orange painted finishes and come with vintage-style "Chevy Tonawanda" decals.
Valve covers for Chevy 348/409 are also scaled down to fit the proportions of an LS engine and come in your choice of natural, chrome plated, and orange painted finishes. Factory-style "409 Turbo-Fire" decals are included.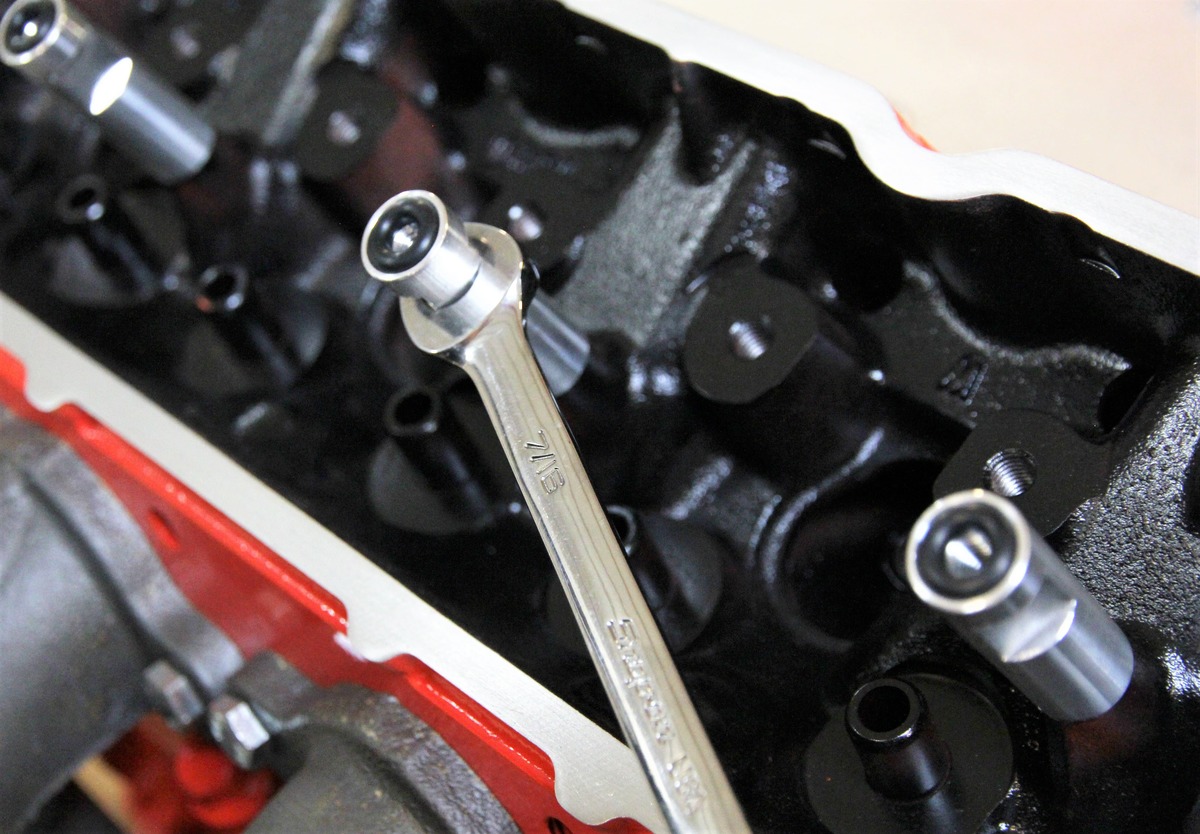 Wrapup
All of these kits are designed to fit an LS3-style engine, which is to say a Gen III/IV LS. The manifold base for the fuelie and other packages are intended for use with a rectangle port Gen III/IVLS engine. But if you have a cathedral port 6.0L LQ4 for example, LS Classics can supply an adapter package that will allow all of these various LS Classics manifolds to fit a cathedral port engine.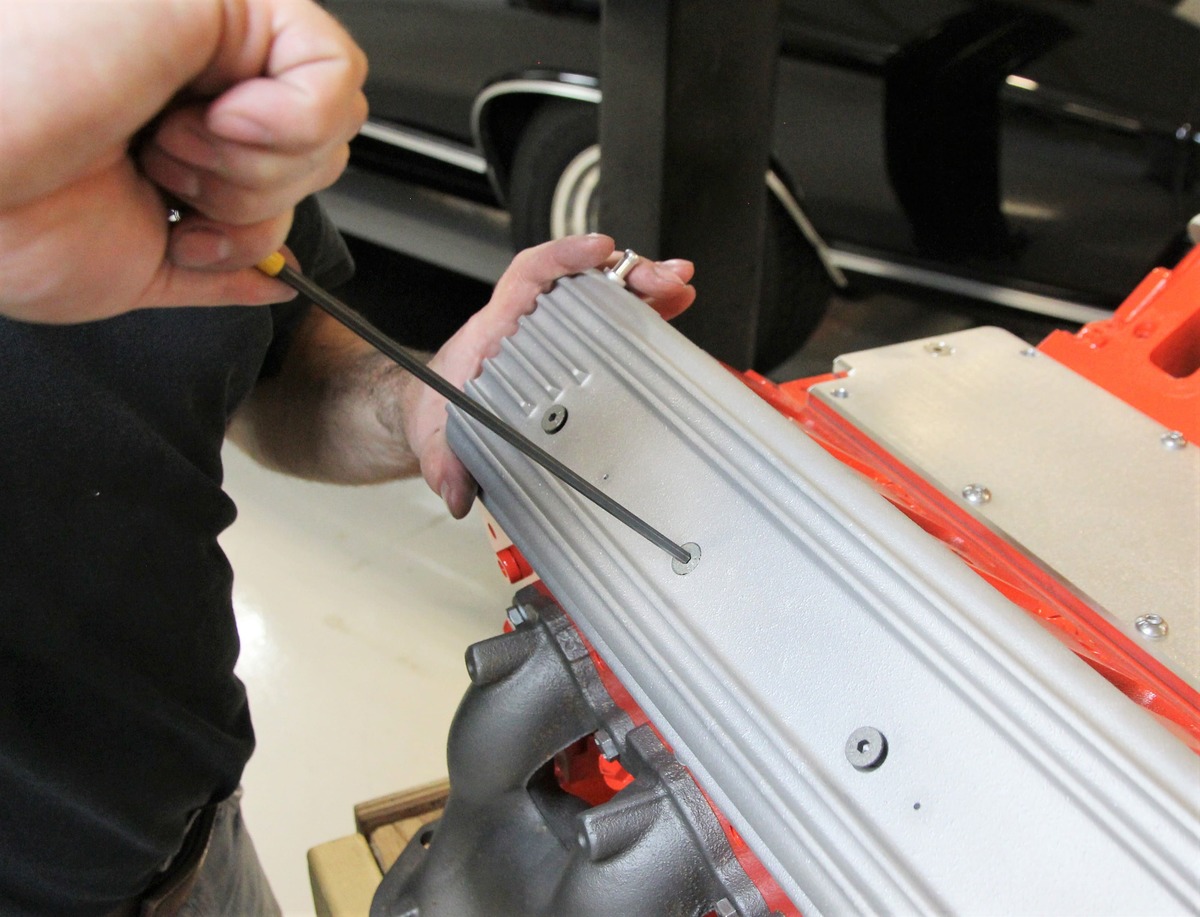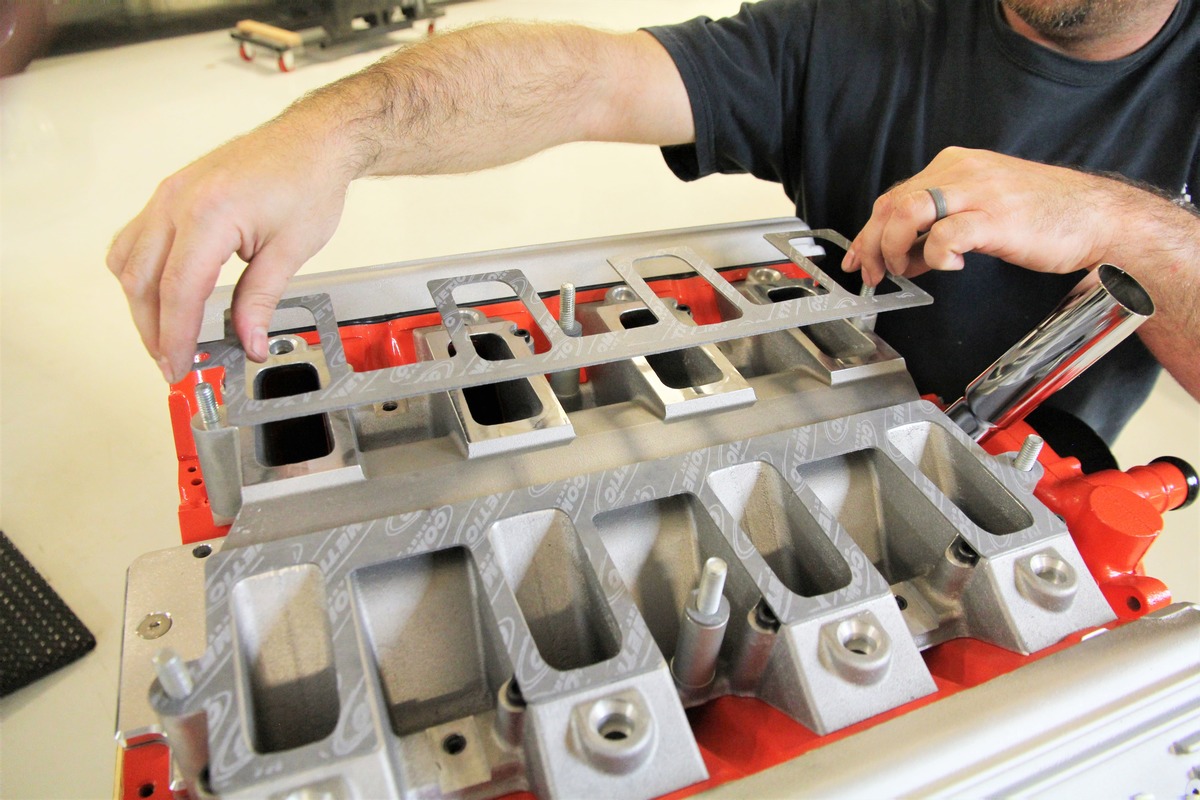 There are a multitude of variables if you decide to use a non-LS3–style LS engine that space doesn't allow us to get into, but the task is not difficult and can be accomplished. For example, this particular installation uses the four-bolt 92mm electronic drive-by-wire throttle body as used on the LS3. But if you'd prefer to use a cable-style throttle body, that's certainly easy to accomplish and Lokar could supply the throttle cable of your choice.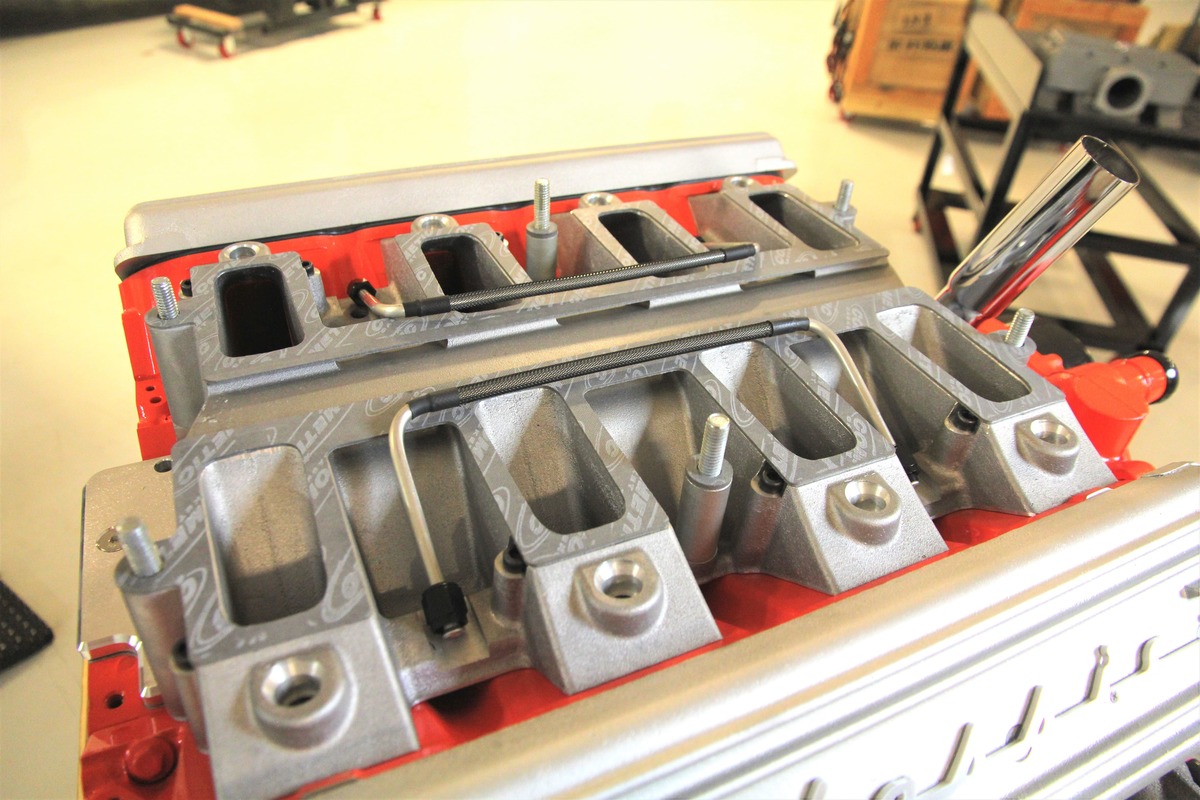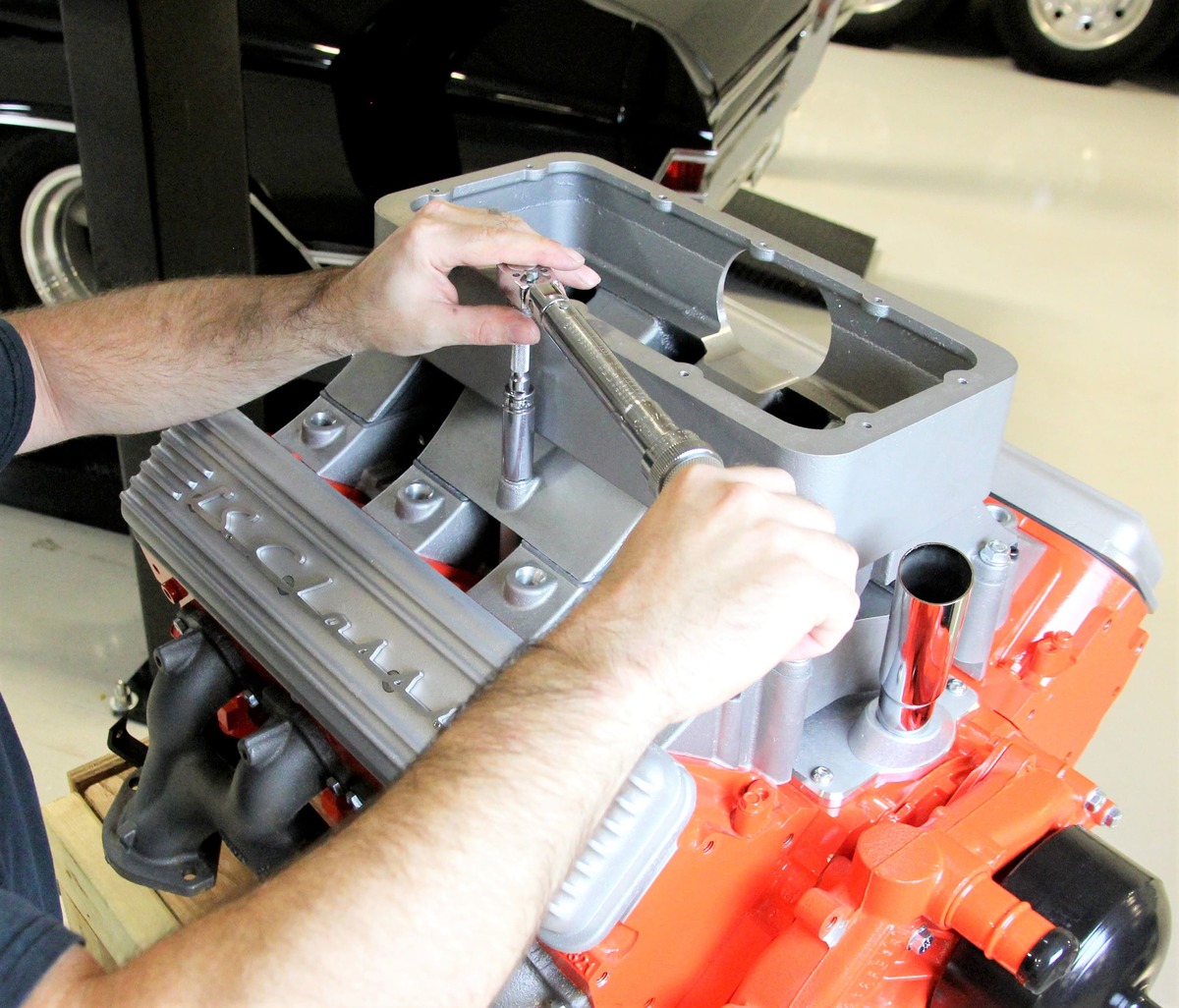 We're not going to get into the details of installing an LS engine into an older car, but you should be aware that this system is designed around an LS3 engine that, just like every other Gen III/IV engine, uses a deadhead or non-return fuel delivery system. Of course, it's become relatively easy now to create a high-pressure fuel delivery system using multiple component options from Holley as one option. The company offers a wide selection of fuel pumps, regulators, filters, fuel lines, and fittings to complete a return-style system that will be completely reliable and surprisingly affordable.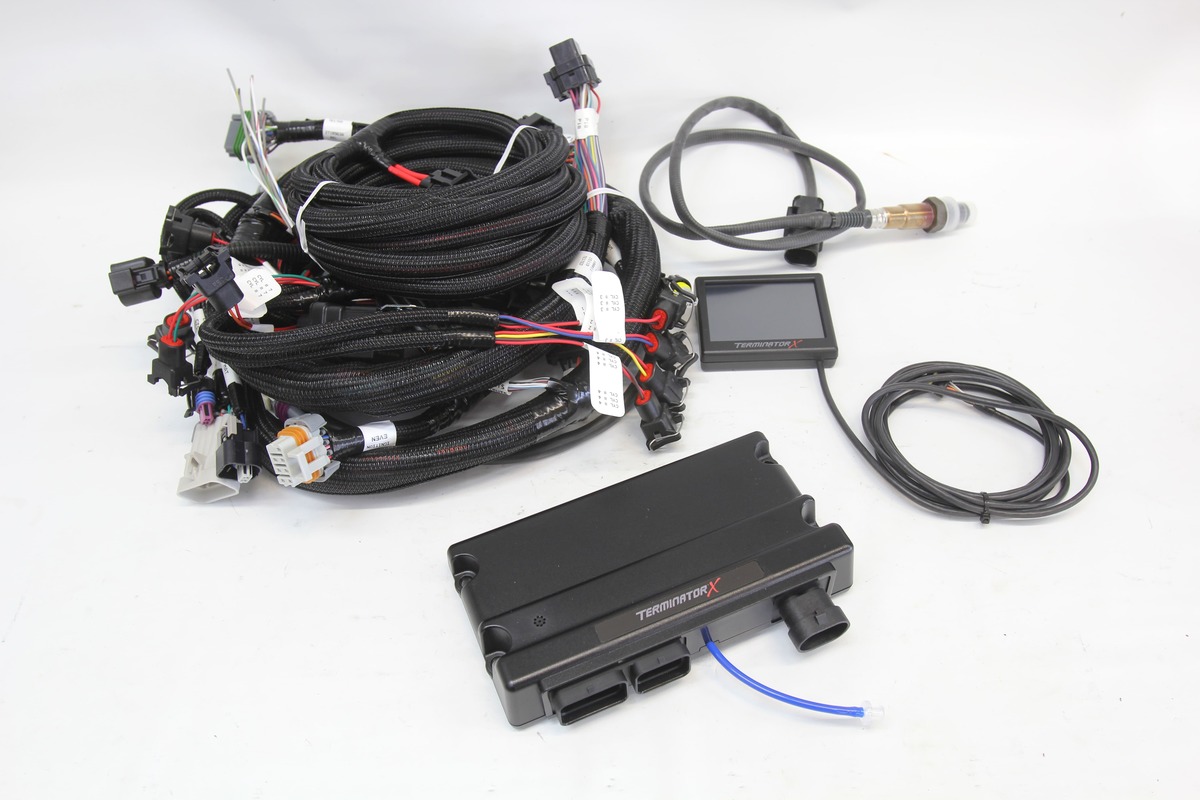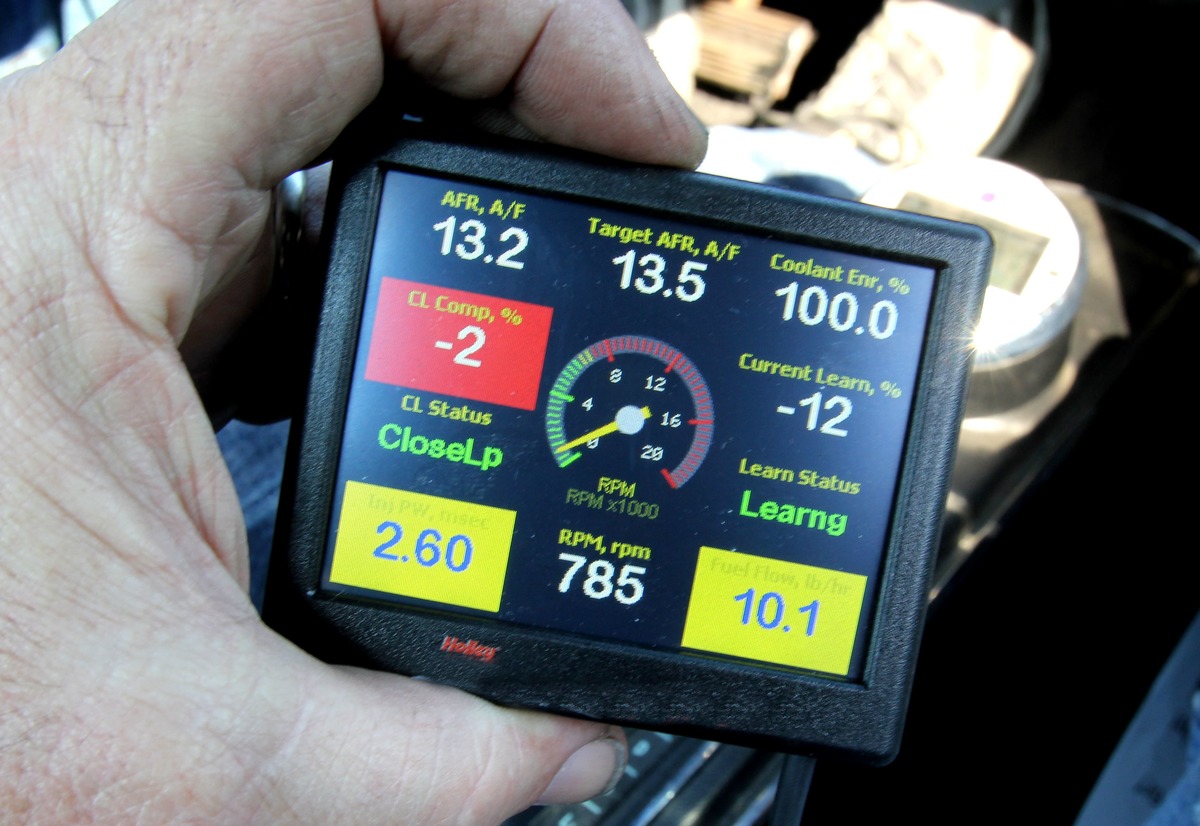 The only other addition to this system is electronic control. There are several high-quality systems out there but LS Classic has found that Holley's Terminator-X system is an affordable balance between ECU control and affordability. Certainly, Holley's Dominator of horsepower systems would work extremely well, but for a mild, street-driven where that last ounce of power and control is not the goal, this is where the Terminator-X shines.
We'll not go through all the details on the Terminator-X installation as, frankly, once you hook up the system, it's just a matter of following the on-screen prompts from the handheld display. The system is very easy to install and, in fact, the hardest part will probably be deciding where to place the ECU. The EFI connections only fit one way so it's hard to make a mistake if you follow the instructions. Plus, if you do find yourself stuck on a question, Holley offers a wealth of easy-to-follow videos that cover many of the installation issues you may have.
With all those details handled, let's get into what it takes to install one of the LS Classic by Lokar fuelie systems on an LS3 and convert this LS into a retro-winner.  MR
Sources:
Holley Performance Products
(866) 464-6553
www.holley.com
Lokar Performance (LS Classic)
(865) 966-2269
www.lokar.com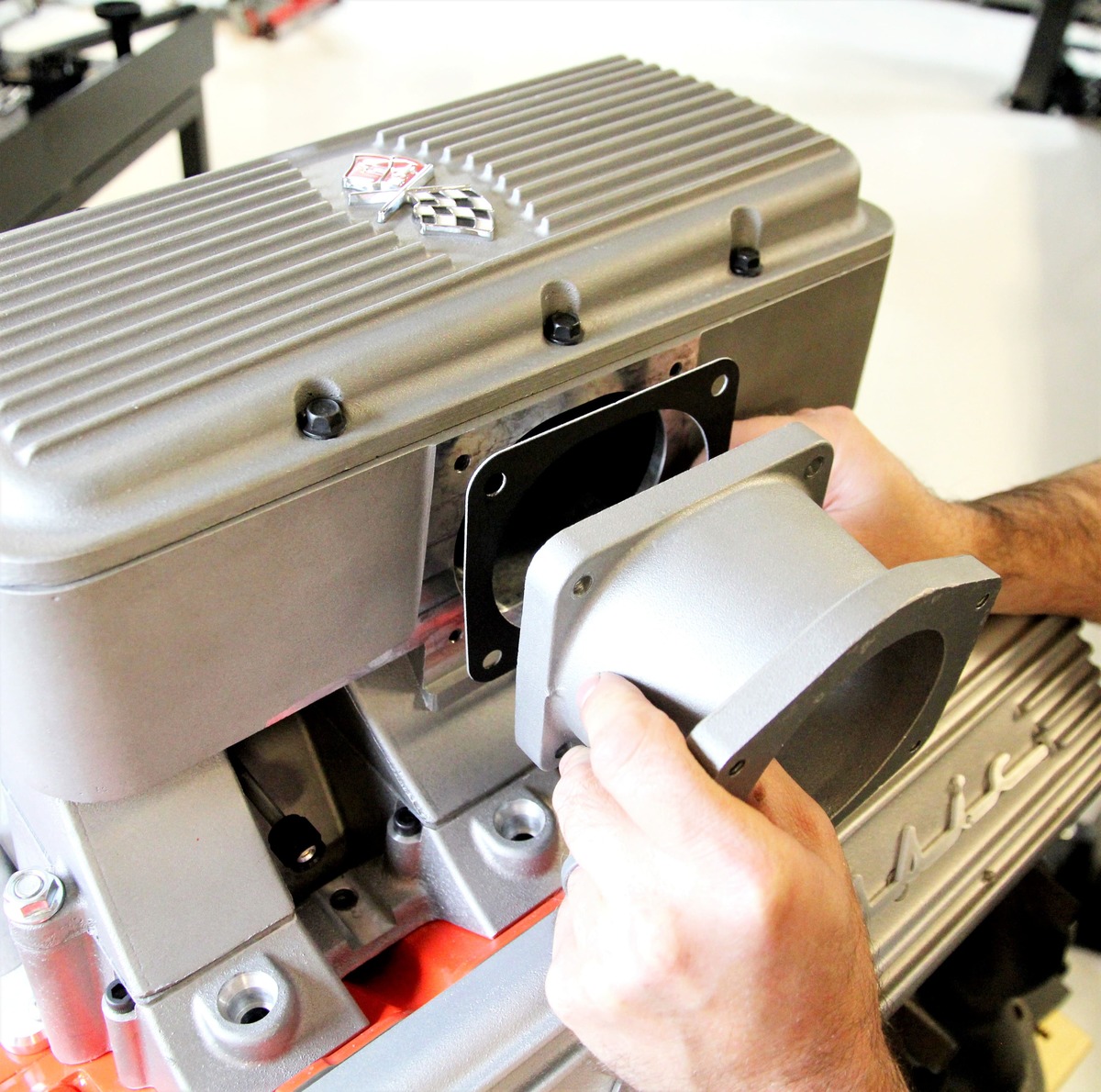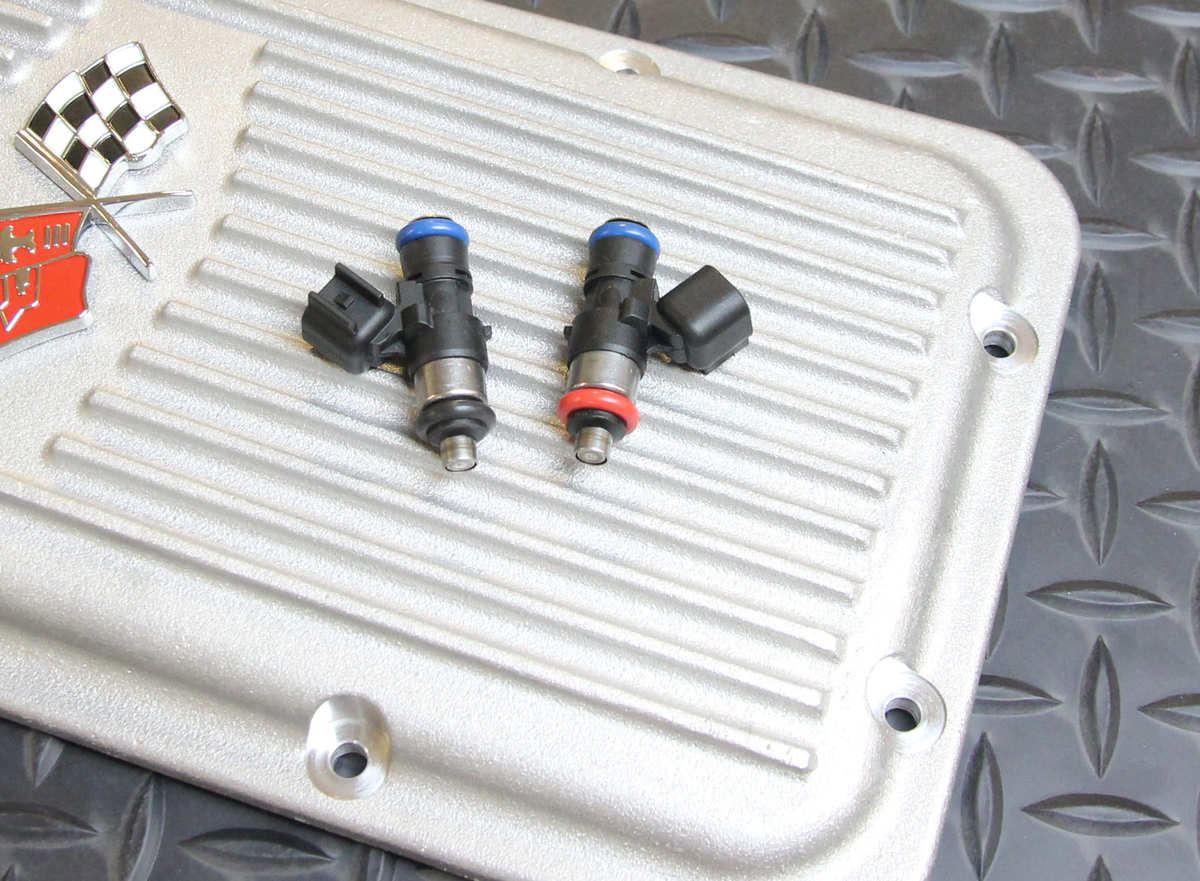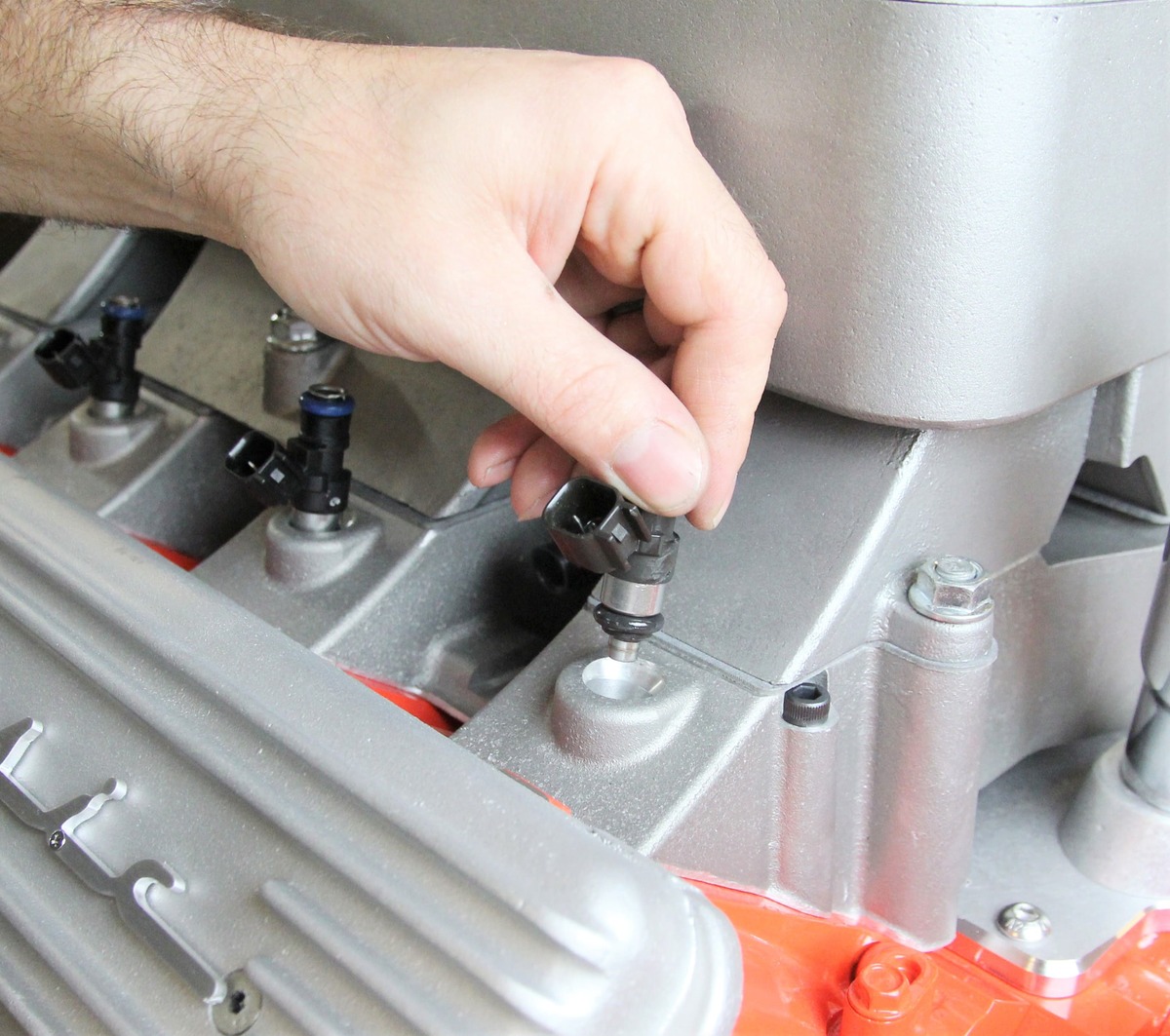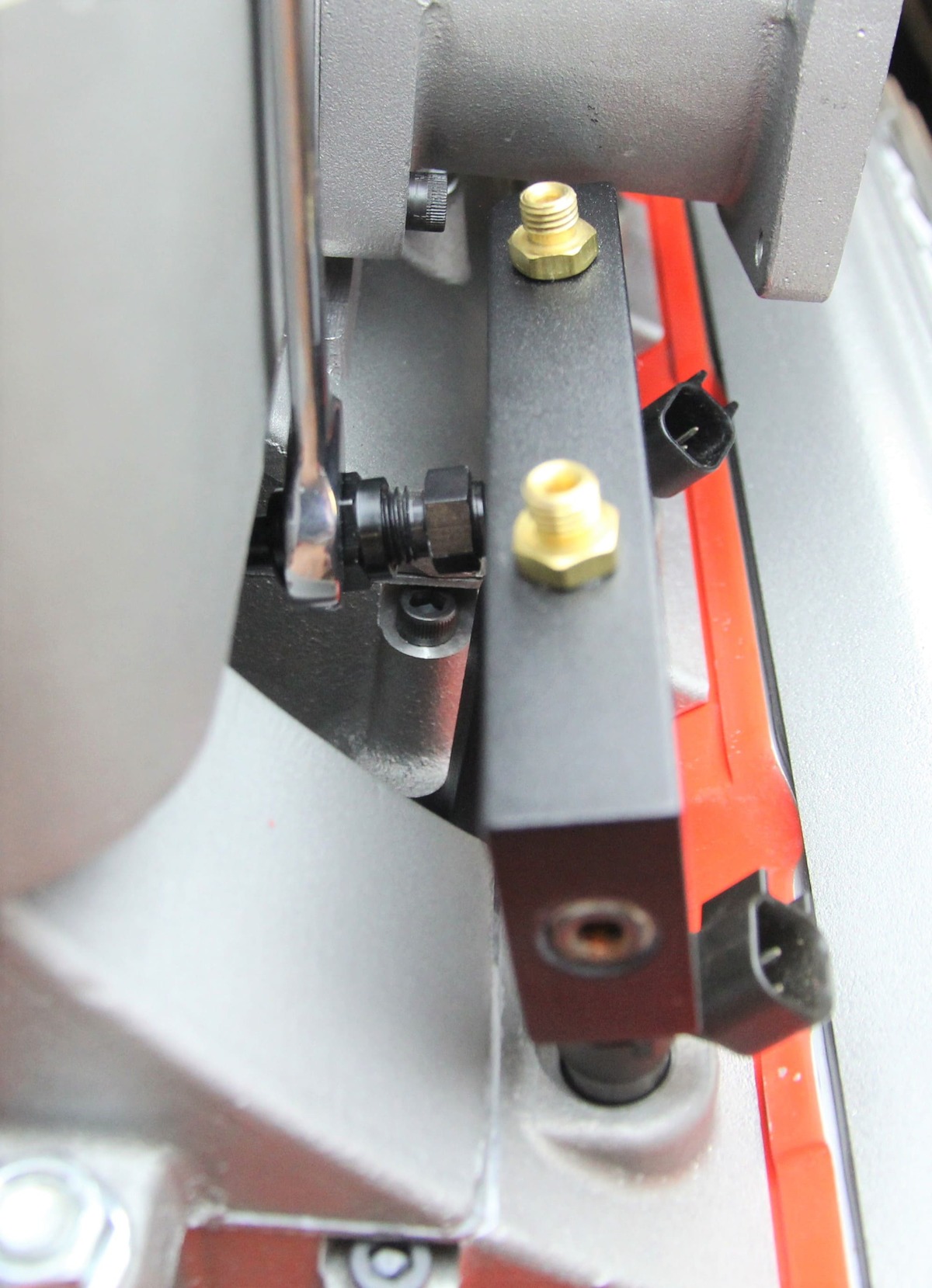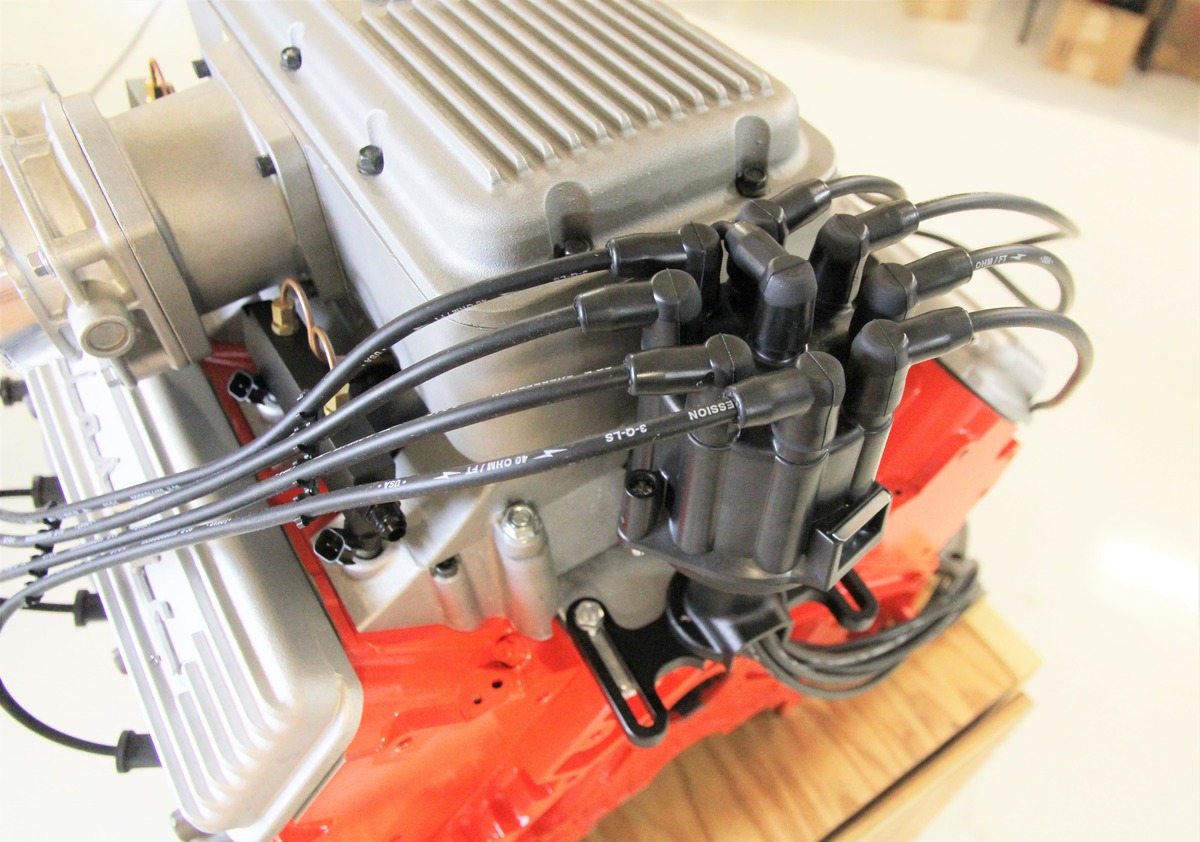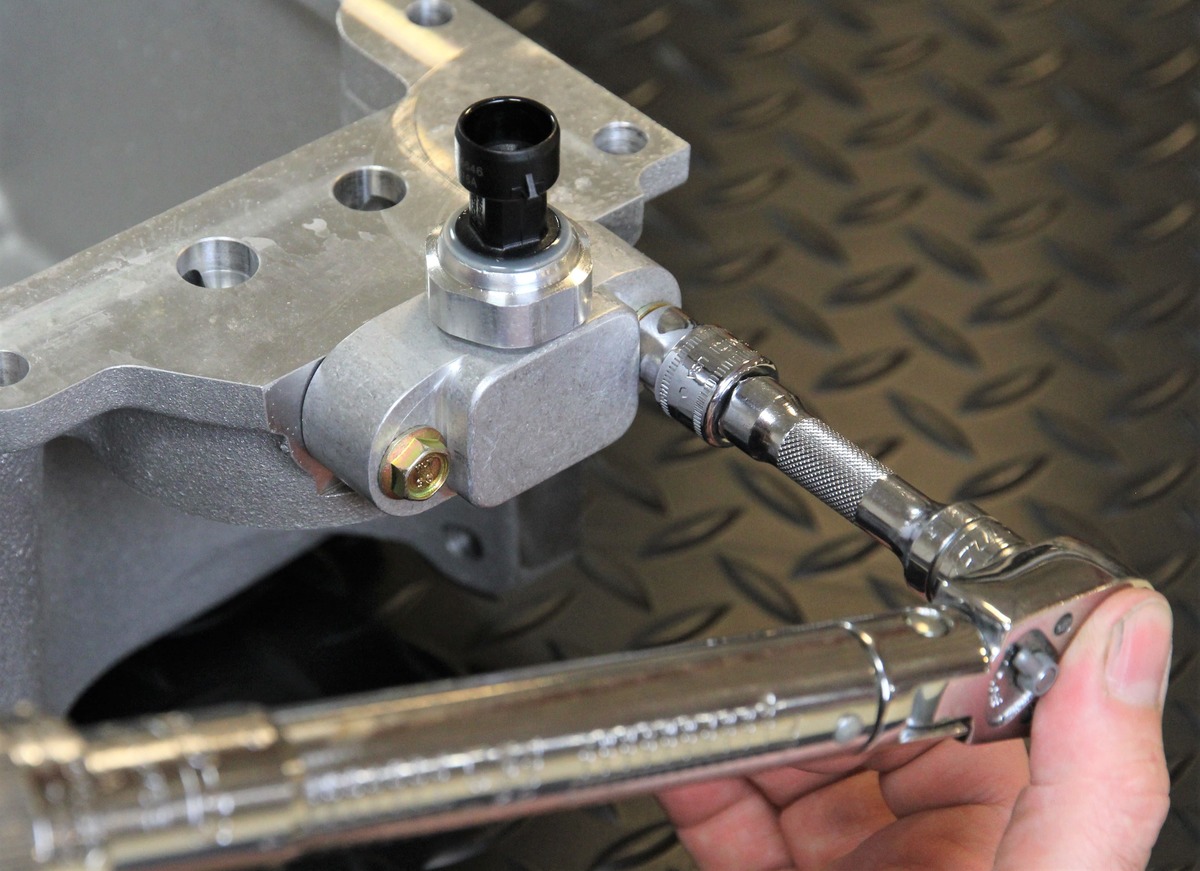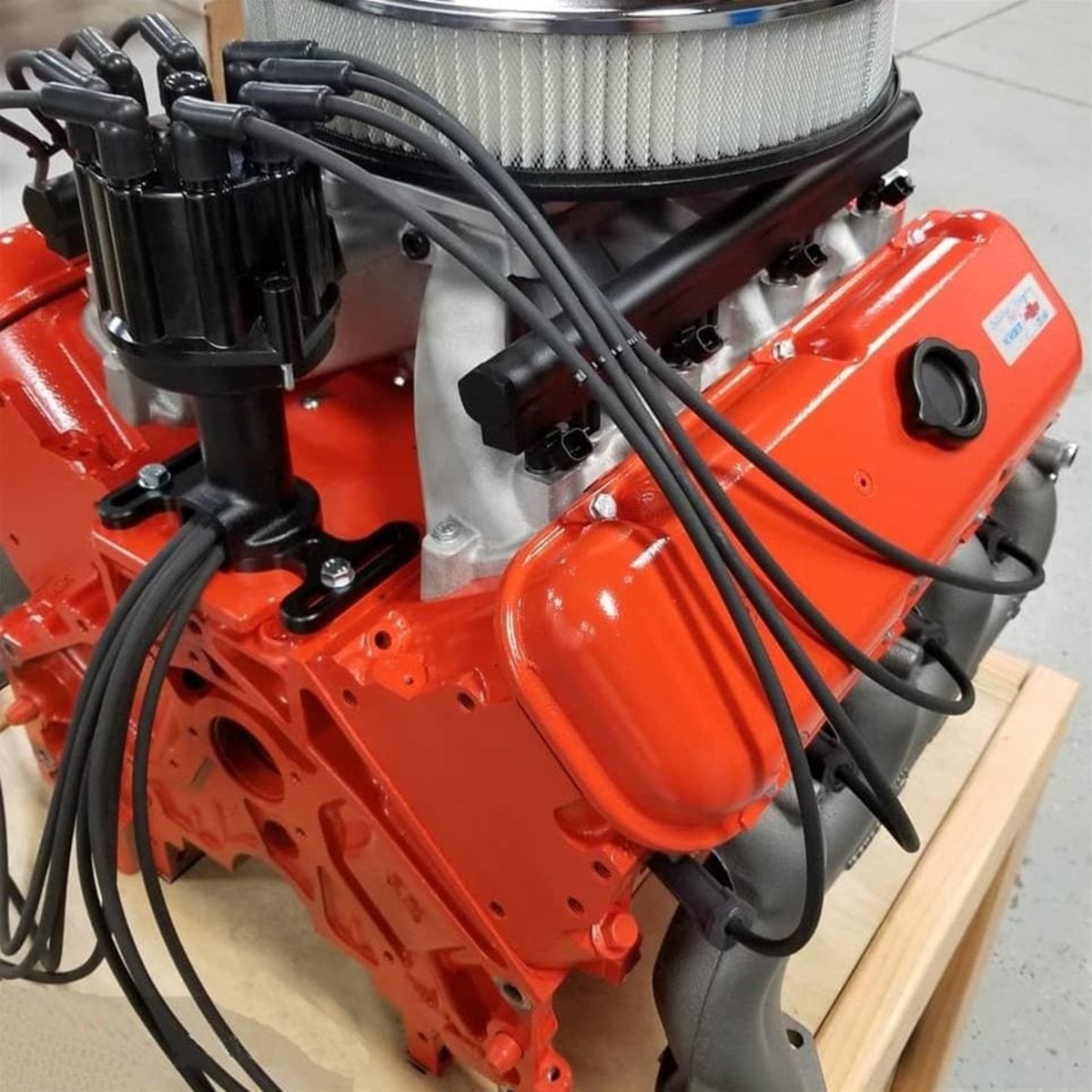 Torque Specs
Lifter valley bolts                                8mm                18 ft-lb
Intake base bolts                                 6mm                (1st pass) 50 in-lb         (2nd pass) 106 in-lb
Plenum to base bolts                           3/8                    20 ft-lb
Plenum bolts                                       1/4                   (1st pass 7 ft-lb)           (2nd pass) 12-15 ft-lb
Fuel rail bracket bolts                         1/4                    (1st pass 7 ft-lb)           (2nd pass) 12-15 ft-lb
Throttle body and adapter                  1/4                    (1st pass 7 ft-lb)           (2nd pass) 12-15 ft-lb
Fuel rail mount bolts                           1/4                    (1st pass 7 ft-lb)           (2nd pass) 12-15 ft-lb
Dist. Housing to engine                      8mm                 18 ft-lb
Parts List
| | | |
| --- | --- | --- |
| Description | PN | Source |
| 1957 Fuelie kit, rec port | GMLS3001 | Lokar / LS Classics |
| 1962 Fuelie kit, rec port | GMLS3002 | Lokar / LS Classics |
| 1963 Fuelie kit, rec port | GMLS3008 | Lokar / LS Classics |
| 14-inch Classic conversion kit, rec port | GMLS3006 | Lokar / LS Classics |
| Tri-power conversion kit, rec port | GMLS3004 | Lokar / LS Classics |
| SBC conversion LS valve covers, cast | GMLS1002 | Lokar / LS Classics |
| BBC conversion LS valve covers, cast | GMLS1003 | Lokar / LS Classics |
| 409 conversion LS valve covers, cast | GMLS1004 | Lokar / LS Classics |
| Gen III lifter valley plate w/ oil filler, machined | GMLS2005M | Lokar / LS Classics |
| Gen IV lifter valley plate w/ oil filler, machined | GMLS2006M | Lokar / LS Classics |
| Distributor adapter kit w/ plug wires | GMLS4002 | Lokar / LS Classics |
| Terminator-X, 58x, cable throttle | 550-910 | Holley.com |
| Terminator-X MAX, 58x electronic throttle | 550-931 | Holley.com |