By Nick Licata
Angle Masters
Wilwood now offers a high-performance master cylinder with angled reservoirs specifically designed for GM cars and trucks with angled boosters. These 1- or 1-1/8-inch bore master cylinders are precision-machined and engineered to deliver volume and pressure for upgraded brakes, with reservoirs designed for easy filling without spilling.
The lightweight, high-pressure die-cast aluminum body Compact Remote Tandem Master Cylinder uses Wilwood's proven internal design and adds all-new 7.8-ounce front and 4.7-ounce rear angled reservoirs.
For more information, contact Wilwood Disc Brakes by calling (805) 388-1188 or visit wilwood.com.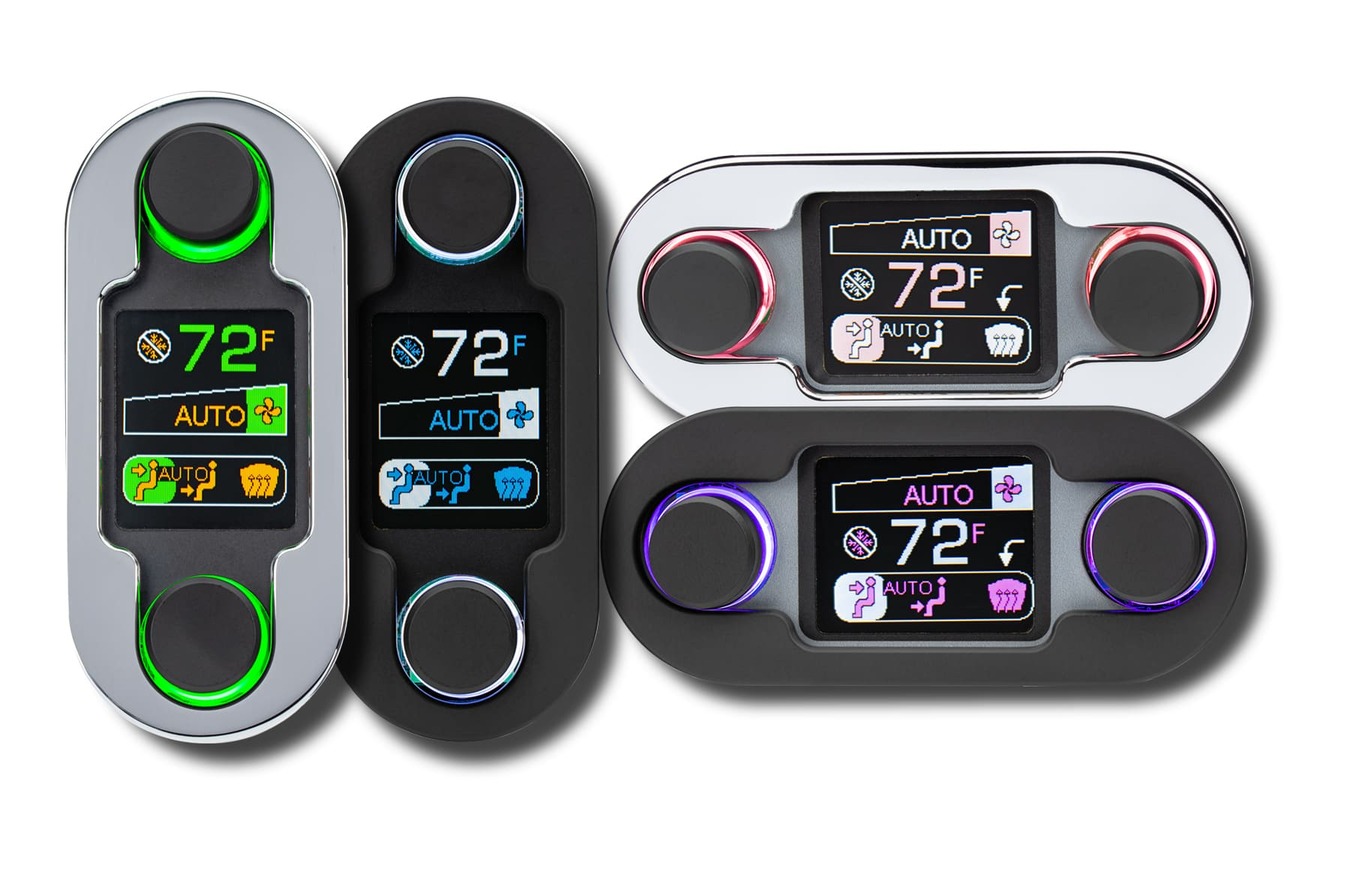 Climate Controller
Dakota Digital is proud to unveil the DCC-4000 Series of digital climate controls.
The DCC-4000 plugs directly into Vintage Air Gen IV A/C systems, offering the user full climate-control functionality. Select your preferred temperature and the DCC-4000 takes it from there, offering varying fan speed and cooling needs to hold a comfortable level. Available with a chrome or black housing finish, the display color theme is user-configurable, as is the orientation of horizontal or vertical.
For more information, contact Dakota Digital by calling (800) 852-3228 or visit dakotadigital.com.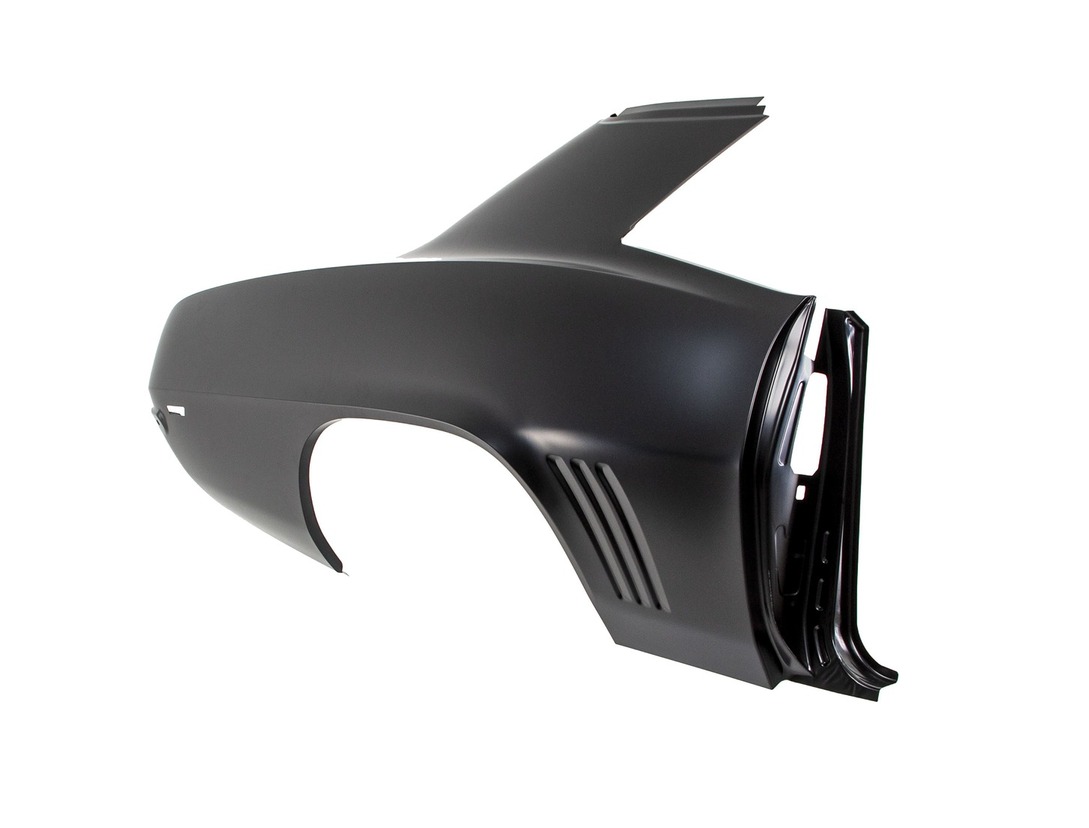 Premium Camaro Quarters
Auto Metal Direct (AMD) now offers new premium quarter-panels for the '69 Camaro. The latest re-tooled versions will save you time in fit and finish as AMD focused on areas that have troubled these quarter-panel reproductions in the past, like the door gap, tail panel seams, the deck filler, and decklid intersection, to name a few. Stamped from high-quality OE gauge steel on their exclusive new tools, each quarter-panel features correct original shape, size, bends, curves, and body lines.
For more information, contact Auto Metal Direct by calling (888) 255.3485 or visit autometaldirect.com.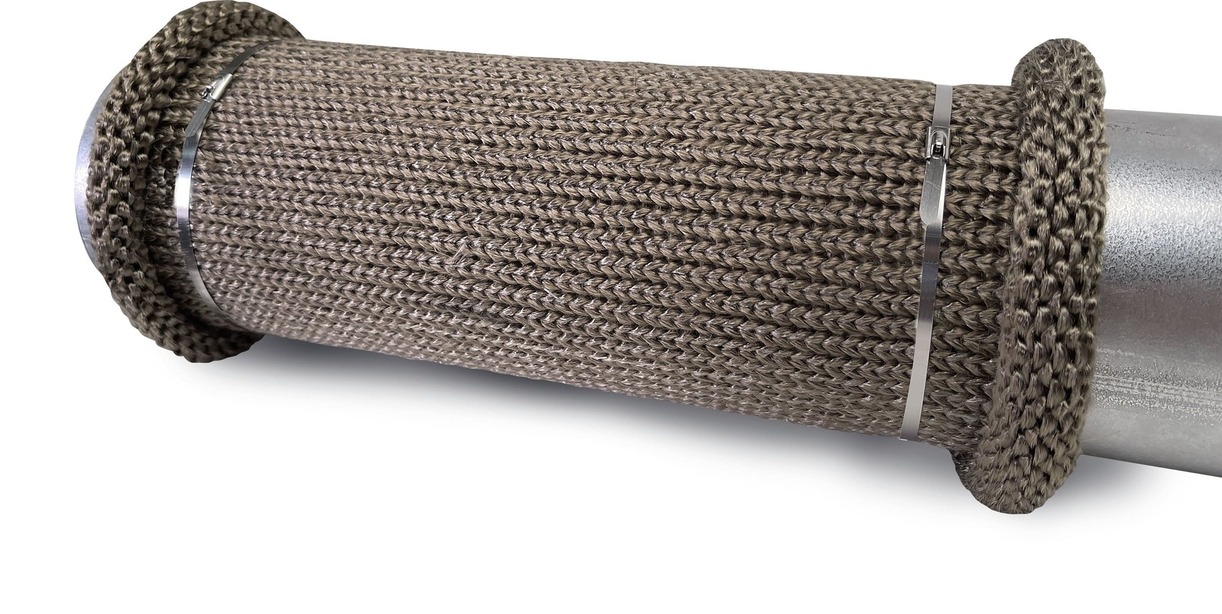 The Power of 3
Users asked and Design Engineering (DEI) delivered. DEI's popular Titanium Knitted Sleeves are now available in a smaller size to fit 3- to 3.5-inch (PN 10042) od exhaust and turbo pipes up to 36 inches in length. The sleeves have a max temperature rating of 1,800 degrees F and a continuous rating of 1,382 degrees F. They can be cut to fit any application and are also available in custom lengths. The sleeves are made from a thick basalt material that expands over sensor bungs and flanges and can be rolled at the ends. Kits include locking ties and tool to secure the sleeves to the pipes.
For more information, contact DEI by calling (800) 264-9472 or visit designengineering.com.

Fast Rack
Detroit Speed's factory-style, fast-ratio power steering rack-and-pinion fits '98-02 Chevrolet Camaros and Pontiac Firebirds (with RPO FE2, FE4, and FE7 suspension packages). "Detroit Tuned" valving provides a modern performance feel for street or racing applications. The quick-ratio steering reduces travel to 2.5 turns lock-to-lock. Racks are built with all-new components and each unit undergoes a rigorous quality check before shipment.
For more information, contact Detroit Speed by calling (704) 662-3272 or visit detroitspeed.com.
LT Valve 'n Coil Covers
There's no better way to dress up your new LT engine than a set of custom valve covers.
Scott's Hotrods 'N Customs offers new billet CNC machined LT Valve 'n Coil Covers in a stunning two-piece design. These covers are precision CNC-machined in-house out of solid 6061 Billet Aluminum for top-quality fit and finish. Scott's designed these covers to work with the stock GM coils. These covers hide the stock wiring from sight and have ports for the plug wires to exit. Available in a raw cut billet, polished, or a black anodized finish.
For more information, contact Scotts Hotrods 'N Customs by calling (865) 951-2081 or visit scottshotrods.com.