Behind The Scenes Look at Brian Schutte's 1951 Chevy Five-Window Truck
By CTP Staff   –   Photography by Camren Beattie
After being blown away by the multitude of in-progress shots we've seen recently on social media of Brian Schutte's 1951 Chevy, with some of the most insane metalworking tricks we've ever laid eyes on, we hit up Camren Beattie at Scott's Hotrods 'N Customs to see if we could get a bit more than a social thumbnail's view—and boy, he did not disappoint!
Read More: Kenny's One Of A Kind Show Truck
For starters, the custom Advance Design Chevy truck will feature a Wegner Automotive LS3 engine topped with a Whipple Supercharger (1,054 hp on pump gas) backed by a Dederichs Motorsports TREMEC T56 Magnum six-speed transmission. Appropriately so, it sits on a Scott's Hotrods SuperSlam chassis featuring their proprietary SuperSlam independent front suspension and four-bar rear suspension using Slam Specialties airbags (controlled by Ridetech's RidePro E5 leveling control system) and Ridetech HQ single adjustable shocks and one-off wheels from Hot Rods By Boyd.
Read More: Chef Bianco's "Bad Apple" 1947 Chevy Truck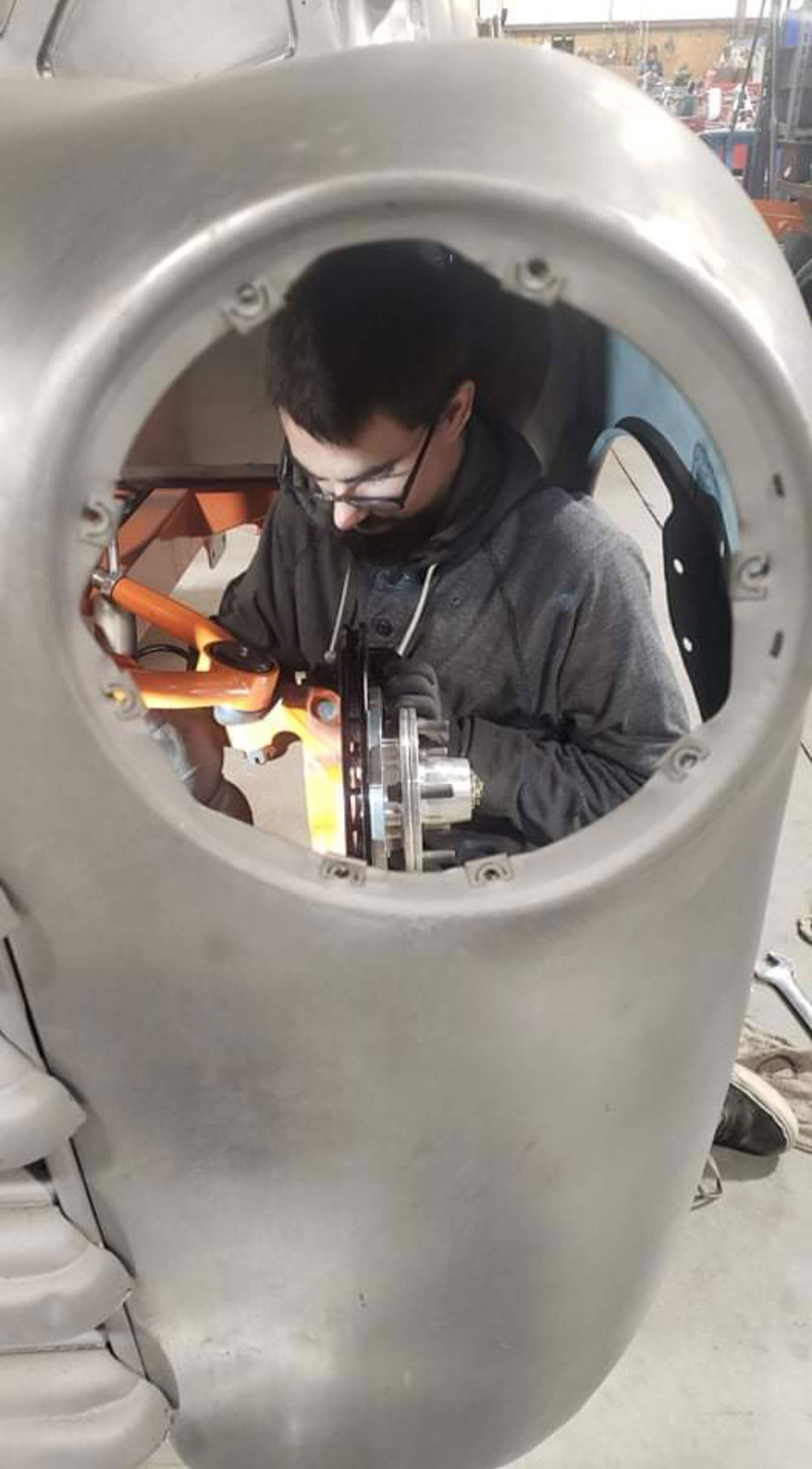 But let's get to the meat and potatoes of this month's behind the scenes, shall well? All of the amazing fabrication is being done in-house by Scott's very own Kenneth "Stress Ball" DeKiserre. Scott's hired him around the time COVID-19 started—he moved from El Paso, Texas, to Knoxville, Tennessee, just to be part of the team.  As Beattie tells us, "He possessed the necessary skills and they have only improved now that he is at a very well-equipped shop."
Read More: 1949 Chevy Truck Runs Low 12s At The Dragstrip!
In short, this truck is going to be WILD! As we're sure you've already guessed, there are going to be things done to this 1951 Chevy five-window truck that nobody else has even thought of doing.  What are they, you ask? Not gonna tell ya. The readers are going to have to stay tuned for updates. For now, enjoy the first stages of the metalworking magic!
The Fenders
The Cowl
Source
Scott's Hotrods 'N Customs
(800) 273-5195
scottshotrods.com