By Nick Licata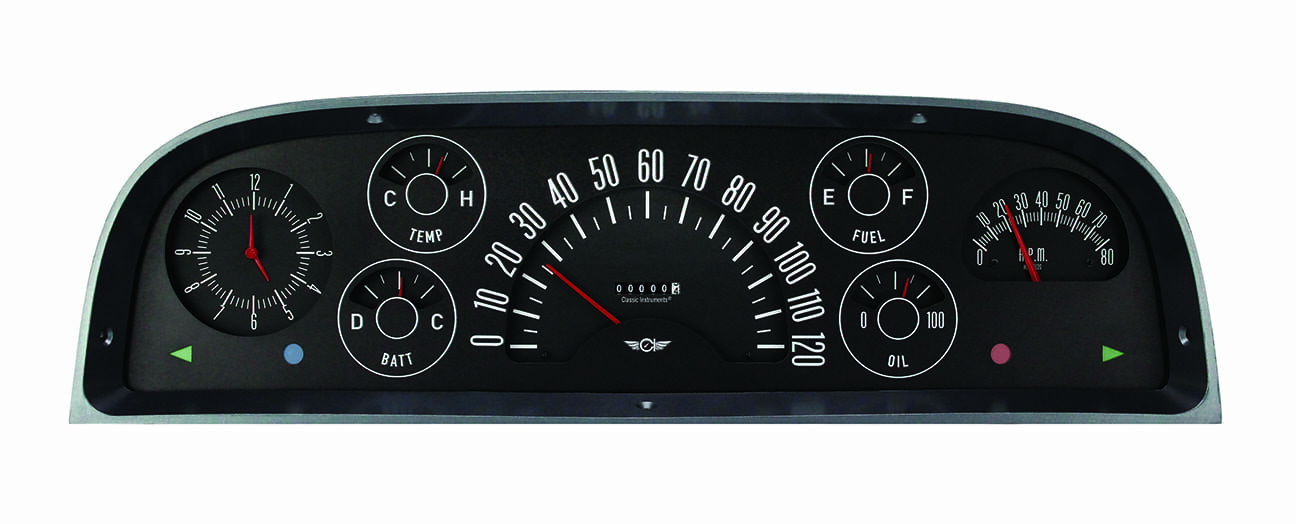 Direct-Fit Truck Cluster
Classic Instruments debuts its all-new '60-63 Chevy truck direct-fit cluster. The cluster is completely electric and designed for a seamless installation into the stock dash of '60-63 Chevy trucks. It also uses the existing factory bezel to maintain the stock look. The package includes a snap-in wire harness, scratch-resistant acrylic lens, and all necessary sending units. The cluster features a fuel sending unit selector switch to pair the cluster with the existing/factory fuel sending unit. For more information, contact Classic Instruments by calling (800) 575-0461 or visit classicinstruments.com.

Chassis Independence
Schwartz Performance now offers an independent rear suspension option for their entire line of G-Machine chassis. The IRS, tested by the Schwartz R&D team, is designed to provide an even higher level of performance and comfort to their iconic line of bolt-in G-Machine chassis for muscle cars, trucks, and classics. The multi-link design of the Schwartz IRS allows for simple servicing due to its bolt-in packaging. For more information, contact Schwartz Performance by calling (815) 206-2230 or visit schwartzperformance.com.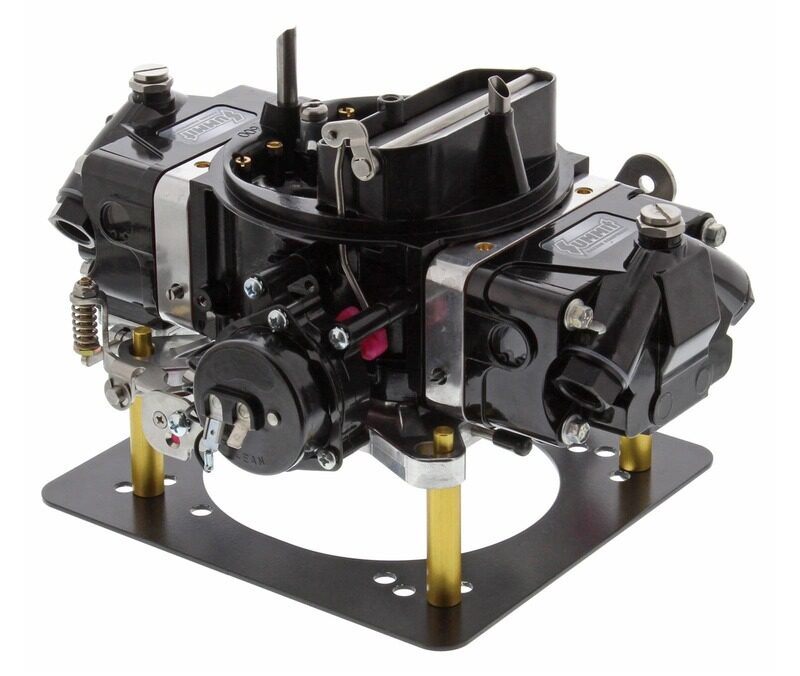 Performance With Appeal
Don't let the budget-friendly price fool you. Summit Racing Max Performance Carburetors are all new, built from the baseplates up to give your performance engine all the air and fuel it requires. They are spec'd in the most popular airflow ranges—500, 600, 650, 750, and 850 cfm. One of the most appealing features is their appearance. Each one comes out of the box wrapped in a show-quality black electroplate finish with polished metering blocks and stainless steel hardware. You're getting a carburetor that looks just as good as it performs. For more information, contact Summit Racing by calling (800) 230-3030 or visit summitracing.com.
More Parts You May Like: CHEVY MUSCLE CAR – PARTS BIN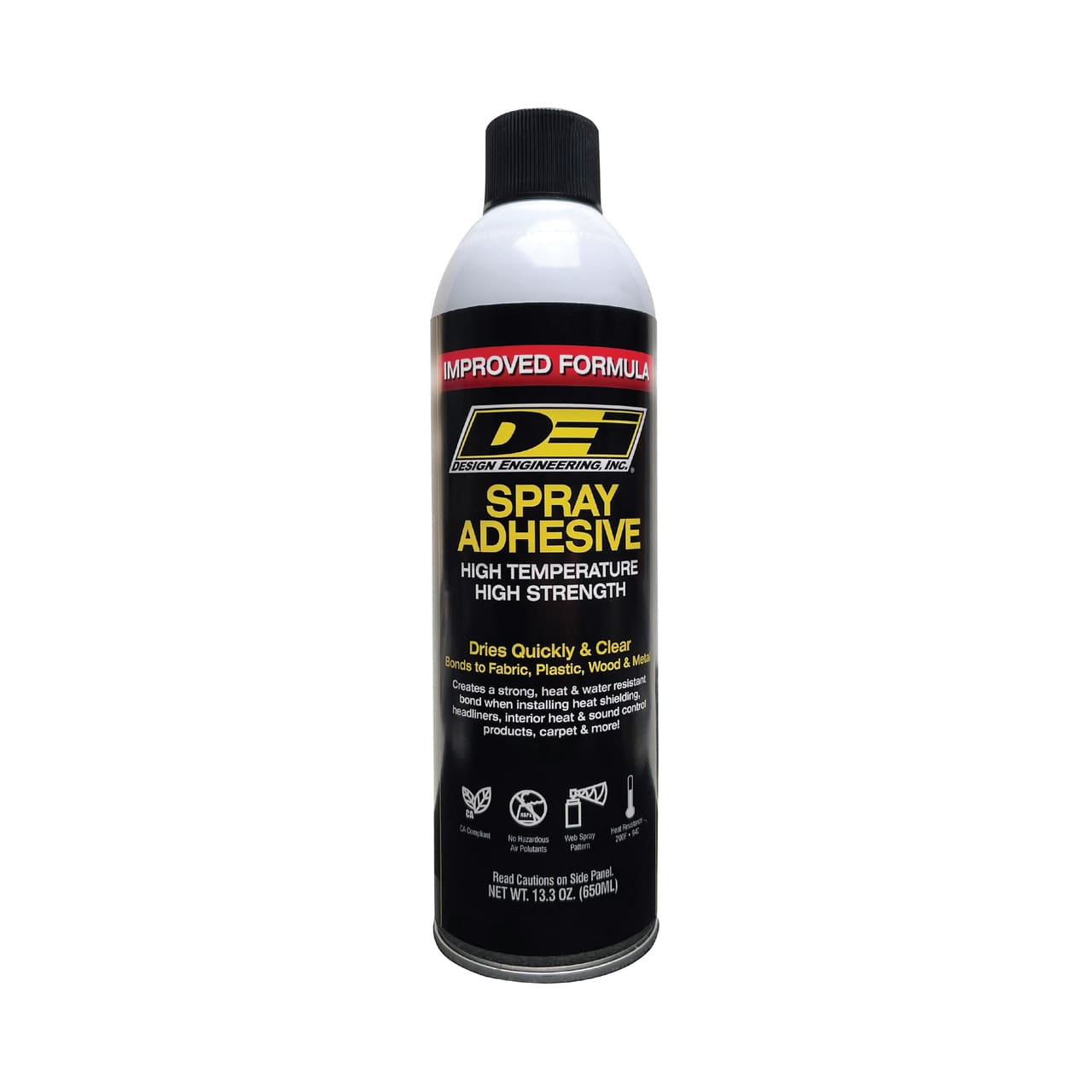 Sticky Situation
Now with even greater holding strength, DEI's high-temperature spray adhesive is perfect for installing the company's line of heat and sound control solutions as well as other materials, including foam, fabric, metal, and wood in automotive interior and related projects. The improved nozzle provides a web pattern spray for excellent coverage on all materials with a tack time of only 2-4 minutes and heat resistance up to 200 degrees F. For more information, contact DEI by calling (800) 264-9472 or visit designengineering.com.
Hose Kit
Speedway Motors has put together a kit for the Gen II power steering pump to help you quickly get your system plumbed and on the way. It features Fragola PTFE-lined hose for the pressure side, Fragola-braided rubber hose for the return, and all the AN6 fittings to connect it together. The properties of PTFE make it a natural for all highly corrosive applications like automotive brake fluid. PTFE also works well for hot oil and power steering fluid. These hoses will take high pressure and cycle over and over without failure. For more information, contact Speedway Motors by calling (855) 313-9173 or visit speedwaymotors.com.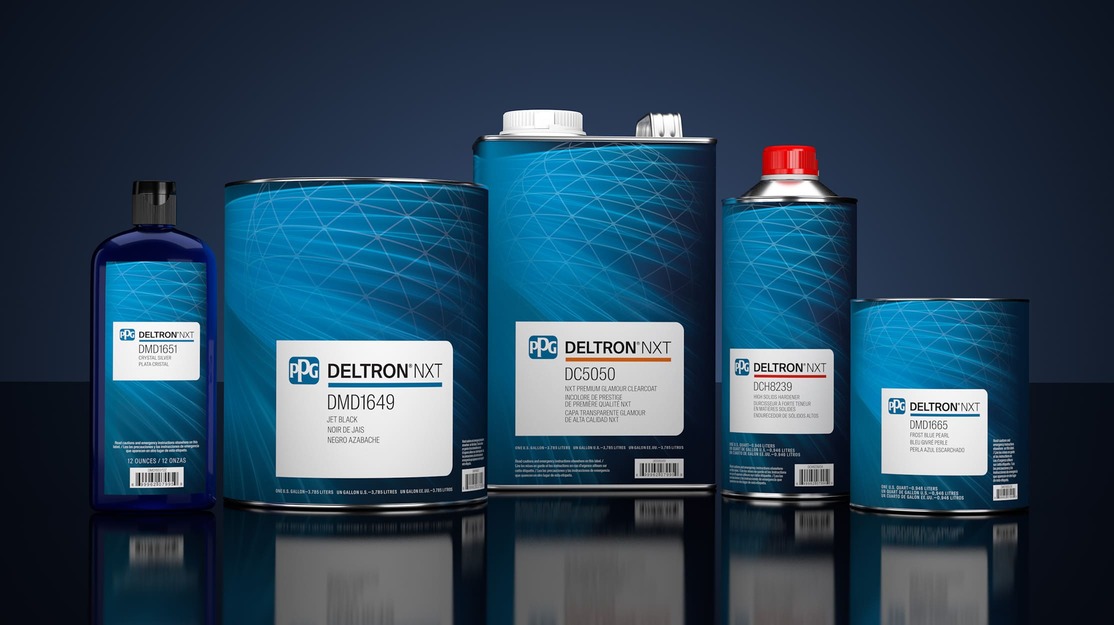 Perfect Pigment
Popular with collision shops, custom builders, and car restorers alike, PPG's new Deltron NXT paint mixing system incorporates some the latest color and special effects pigments to provide users with superior color capability to meet the needs of any vehicle paint project. PPG chose advanced toners to provide excellent color matching for today's most complex OEM vehicle colors and supporting this paint system is a comprehensive color database that provides paint formulas for vehicles dating as far back as 1927, making it the ideal choice for custom painters and restorers. For more information, visit ppgdeltronnxt.com.
Check Out These Parts:  LS Blower Bracket – Parts Bin