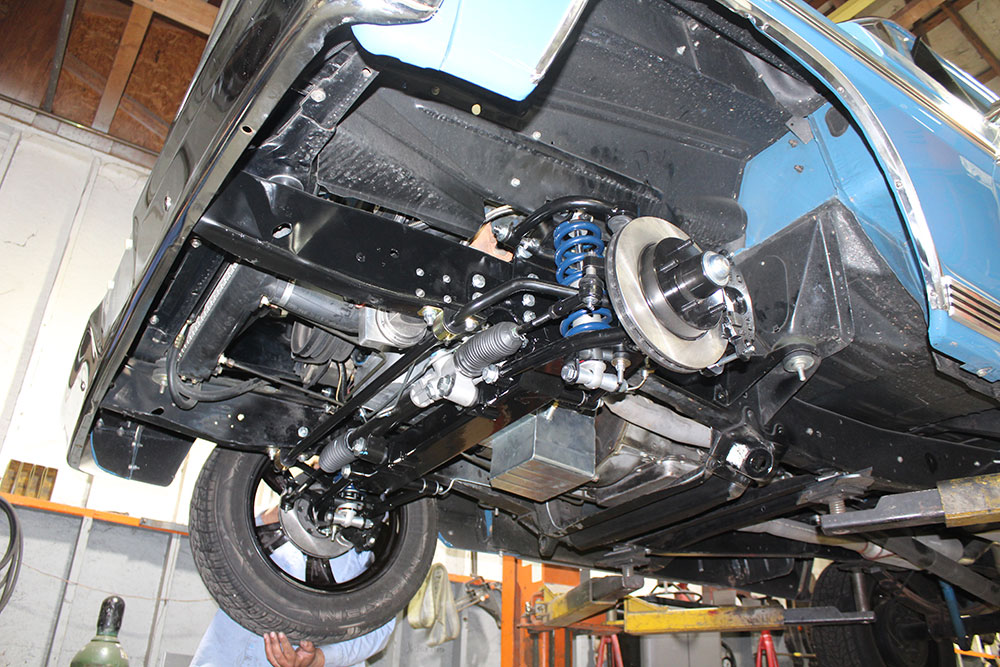 Fatman Fabrications proudly announces the newest addition to their line of bolt-in front suspension kits. This kit will cover the ever-popular '65-79 Ford ½-ton pickups. By using Fatman's industry-exclusive ¼-inch wall crossmembers as a base and adding in a 3/16-inch wall inner and outer structure, these suspension kits will once again be the strongest on the market. These kits are available hub to hub with Ridetech coilovers like the HQ series or ShockWaves. They include OE-style brakes in Ford 5-on-4.5 pattern to give you the widest selection of wheels possible. They also include bolt-in engine mounts currently available for the Ford FE and big-block engines with more to follow soon. Options such as Wilwood brakes, OE-style brakes in the factory 5-on-5.5 pattern, drop, or raised spindles and sway bars are available.
Read More: In the Shop: Fatman Fabrications
For more info, contact Fatman Fabrications by calling (704) 545-0369 or visit fatmanfab.com.
Wider Tub Bed Floors for the 1973-1987 Chevy Square Body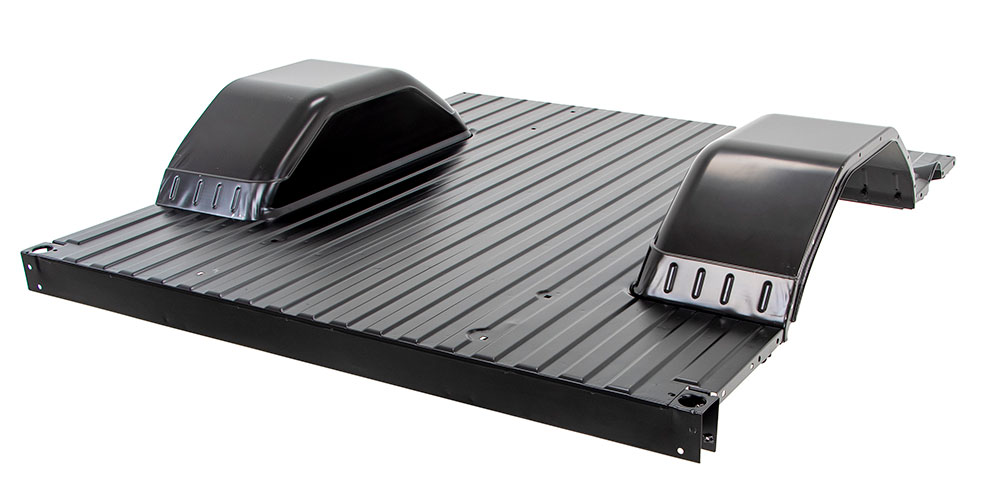 Auto Metal Direct is at the forefront of all things GM trucks. Their newest development is the new '73-87 Chevy/GMC bed floor for the shortbed Fleetside truck. But this isn't just an ordinary bed floor; it will accommodate 4-inch-wider bed floors to go with their very-popular 4-inch-wider wheel tubs. Auto Metal Direct has eliminated the need to fabricate the bed floor to install the wider tubs, so now you can purchase the all-new bed floor and directly bolt in the wider tubs! This saves time and money having to fabricate the floor.
Read More: Retrofitting 1973-80 AMD Inner Fenders On 1981-87 Square Body Chevy
But wait, there's more. They went one step further on the new bed floors for these '73-87 GM Square body trucks. The new Auto Metal Direct truck bed floors have a one-piece construction just like the original. Until now, these have been reproduced in the aftermarket as a five-piece bed floor. The area in front and behind the tubs were separate from the center floor. This was not the case from GM, originally it was a one-piece stamping. AMD has reproduced these new parts to GM factory spec. They feature a one-piece floor stamping and all the braces underneath for an OE-correct bed floor. The 4-inch-wider wheel tubs are sold separately.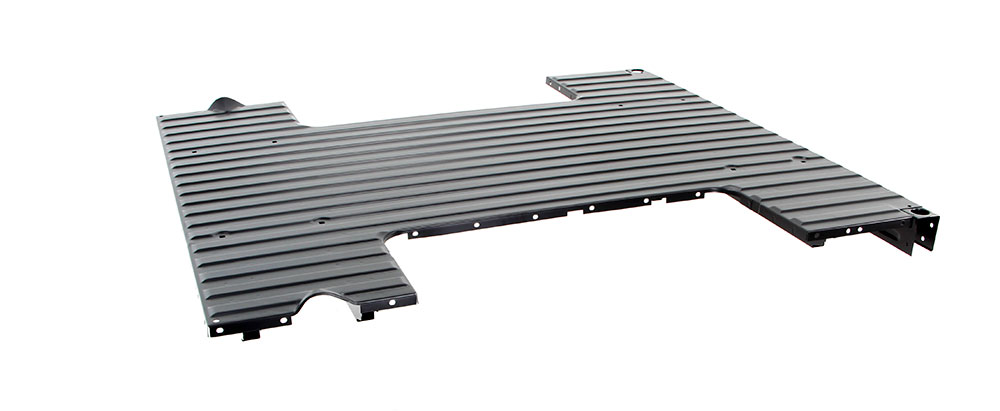 For more info, contact Auto Metal Direct by calling (877) 575-3586 or visit autometaldirect.com.