AutoMeter's latest InVision Direct Fit Digital Dash System for 1972-76 A-Bodies Duster, Demon, Dart, Scamp, and Valiant (PN 7009) is a one-model solution for your entire dash. Monitor the speedometer, tachometer, fuel level, oil pressure, water temperature, and volts all in one place. The InVision Digital Dash features a 12.3-inch LCD with four user-selectable screens.
All kits include a wiring harness and sending units for water temperature and oil pressure. This dash features an adjustable RPM range and displays in imperial or metric units. An integrated joystick allows for easy programming.
Read More: How To Install An Electric Vacuum Pump On Your Hot Rod
The InVision Digital Dash will help protect your car with visual or audible alarms for low fuel level, low oil pressure, high water temperature, and low voltage. The speedometer easily calibrates to OEM or aftermarket vehicle speed sensors and the tachometer is capable of calibrating to many engine types.
For more info, check out Auto Meter by calling (866) 248-6356 or visit autometer.com.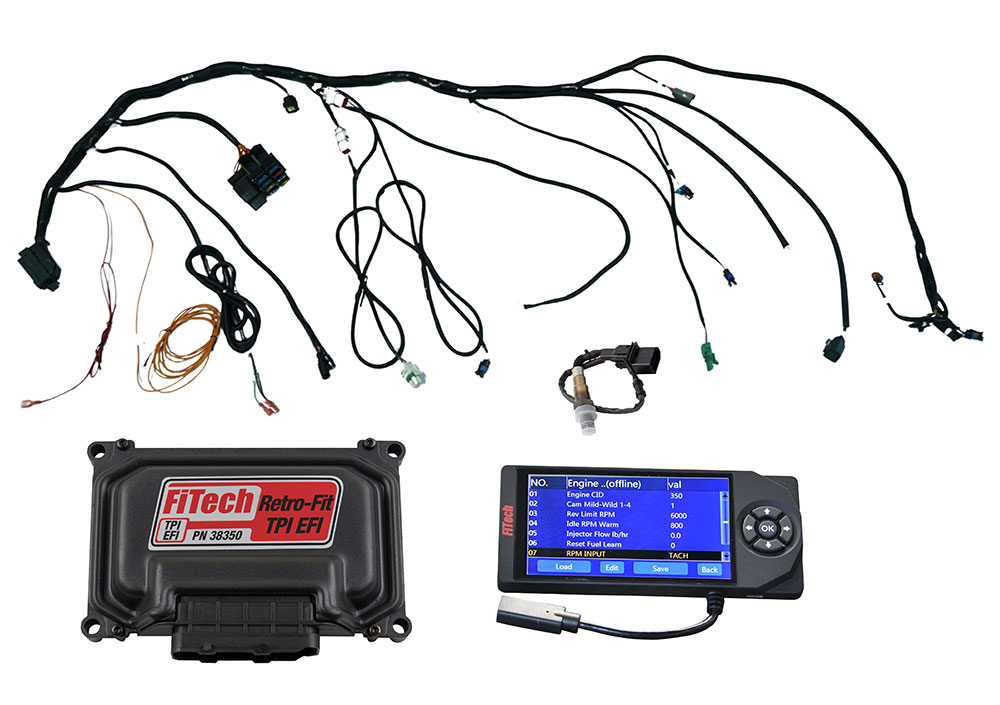 Remember the '80s and '90s and the Tuned Port Injection (TPI) engine sway? Now you can bring your TPI engine to the next level with a modern FiTech TPI computer and wire harness with a high-function handheld programmer, thereby eliminating all the hassles and drawbacks of the '80s technology. No laptop or chip burning required.
The FiTech TPI system is based on proven, self-learning EFI technology with speed density and wideband air/fuel ratio control, improving the performance, tunability, and driveability of your TPI (stock or highly modified). The FiTech TPI system also features lock-up control of the 700R4 or 2004R transmission torque converter or is available to control a modern 4L60E or 4L80E transmission, which means no more TV-cable adjustments.
Read More: Latest Hot Rod Parts For August 2022
The FiTech ECU is compact and easy to mount and connects to the engine through a sheathed wiring harness that is terminated with OEM-style connectors for the TPS, IAC, CTS, knock sensor, injectors, and small cap computer-controlled distributor. A three-bar MAP sensor and wideband oxygen sensor are in constant control of the air/fuel mixture with parameters that are easy to set up and monitor through the supplied color touch-screen handheld controller.
For more info, check out FiTech by calling (951) 340-2624 or visit fitechefi.com.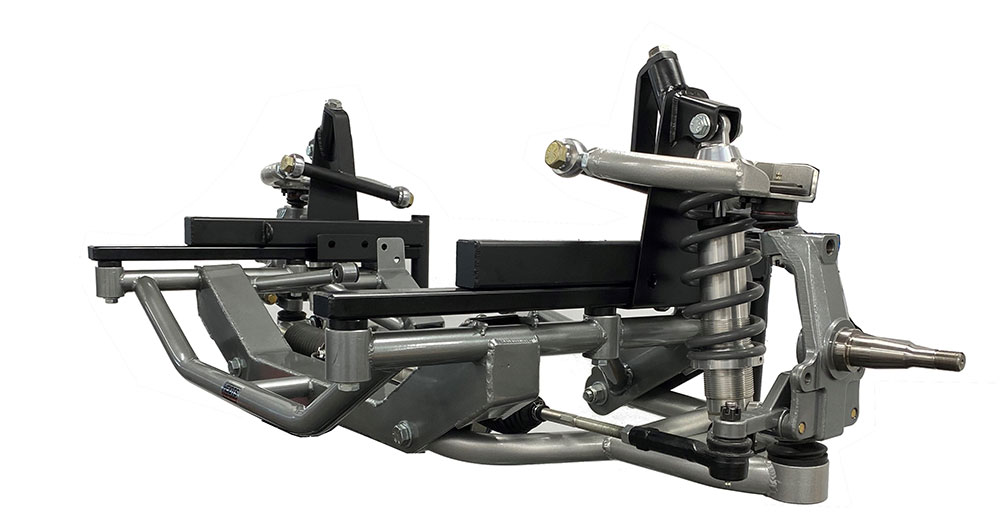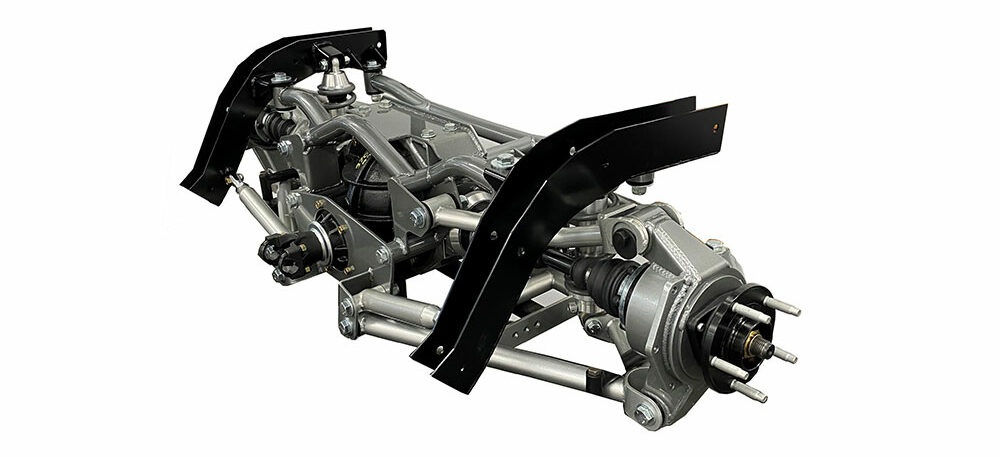 Heidts' New Mopar IFS & IRS Kits
Heidts now offers front and rear suspension kits for the 1970-74 Dodge Challenger and Plymouth 'Cuda. Heidts' new Independent Front Suspension kit is completely bolted in and adds a heavy-duty crossmember with tubular control arms, adjustable coilover shocks, Wilwood disc brakes, power steering, and 2-inch drop spindles. In back the Independent Rear Suspension kit offers 800hp 33-spline CV shafts and adjustable coilover shocks. The Independent Rear Suspension was designed around a Ford 9 inch rear end with Currie TwinTrac third members available along with Wilwood brake kits, adjustable sway bars, and fabricated housings. Both kits are now available and made in the USA.
For more info, check out Heidts by calling (800) 841-8188 or visit heidts.com.
Read More: How To Install A Hydraulic Throwout Bearing Kit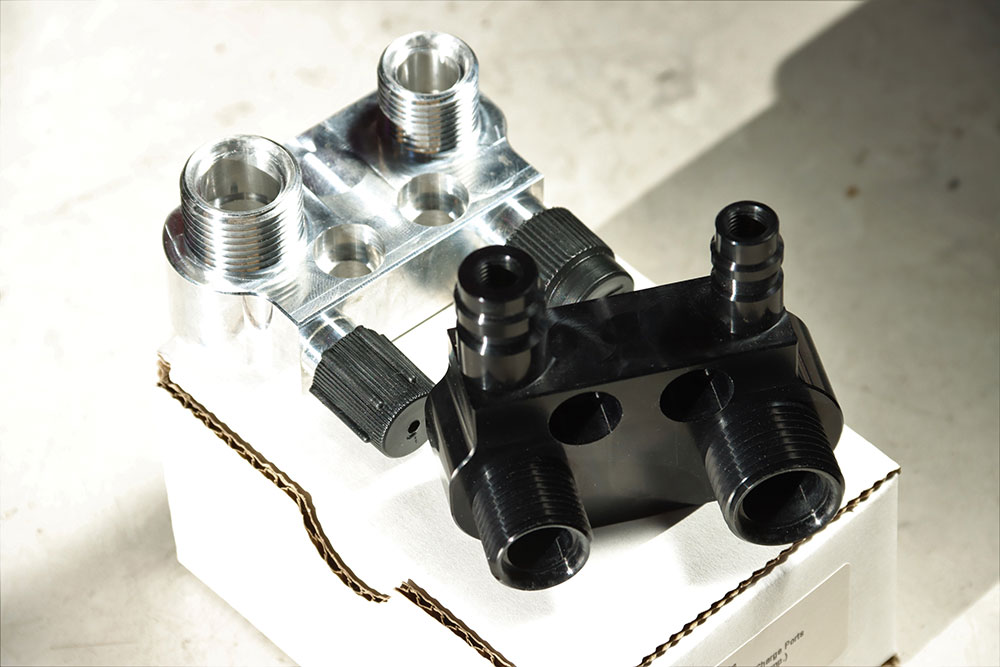 MetalWorks Speed Shop's AC Manifold for Easy Access
MetalWorks Speed Shop has designed an AC manifold that mounts directly to an SD7 AC compressor with the charging ports built directly into the manifold itself, which allows for easy access. This design allows for easy hookup of the charging ports, simpler AC hose plumbing, and a cleaner aesthetic.
MetalWorks AC manifolds are machined from billet aluminum, include the port valves, and are available in both black anodized and aluminum finishes to match your car's engine bay. Save yourself future frustration with MetalWorks' new AC manifold.
For more info, check out MetalWorks by calling (541) 341-3372 or visit metalworksclassics.com or YouTube