Gene Winfield Imparts Knowledge on How To Work all Things Metal
By Barry Kluczyk – Photography by the Author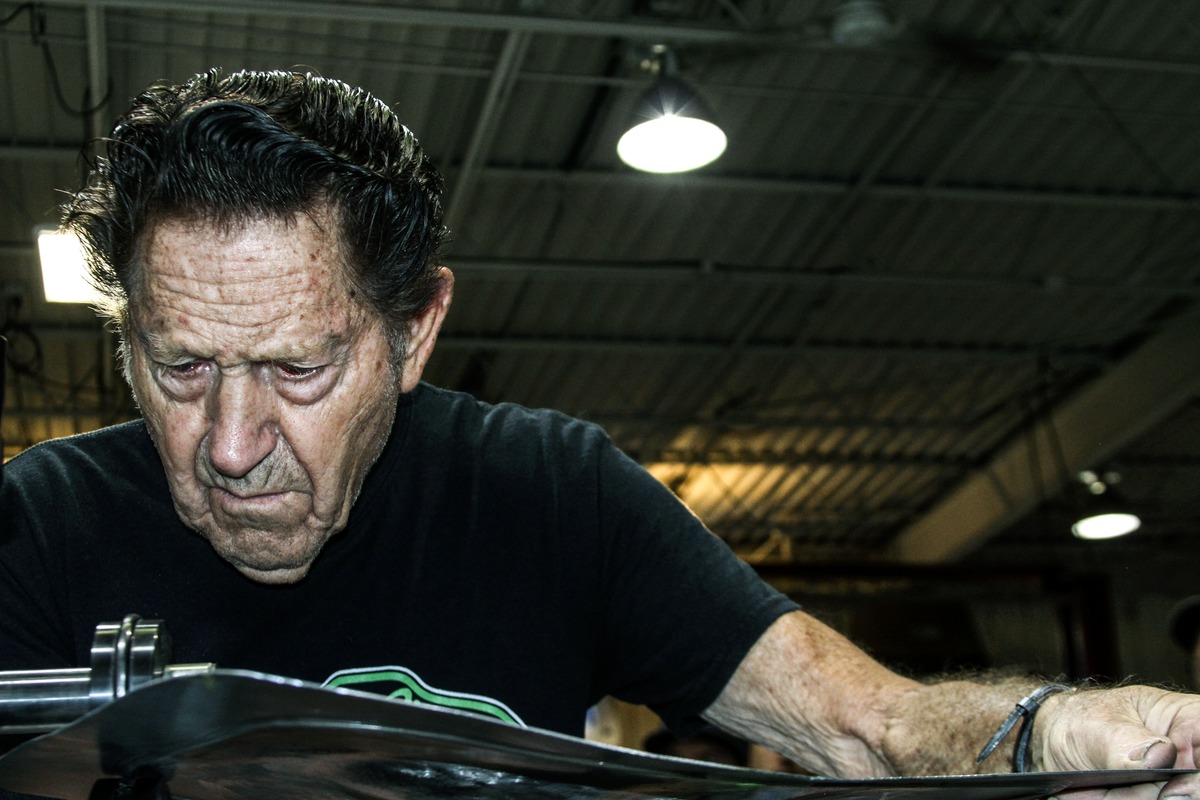 Just about the only thing that's impossible for Gene Winfield is sitting still.
At 92, he's a living legend who's attained a fifth level of consciousness when it comes to metalworking—still chopping more tops in a year than many professional builders will do in a lifetime—while also traveling the globe to make appearances and conduct seminars.
It was at one of those seminars, hosted by Detroit-area hot rod shop Brothers Custom Automotive, that we caught up with Winfield and got him to sit down long enough to ask why he's still hammering away, decades after almost all of his contemporaries have hung up their torch or, frankly, gone to that big car show in the sky.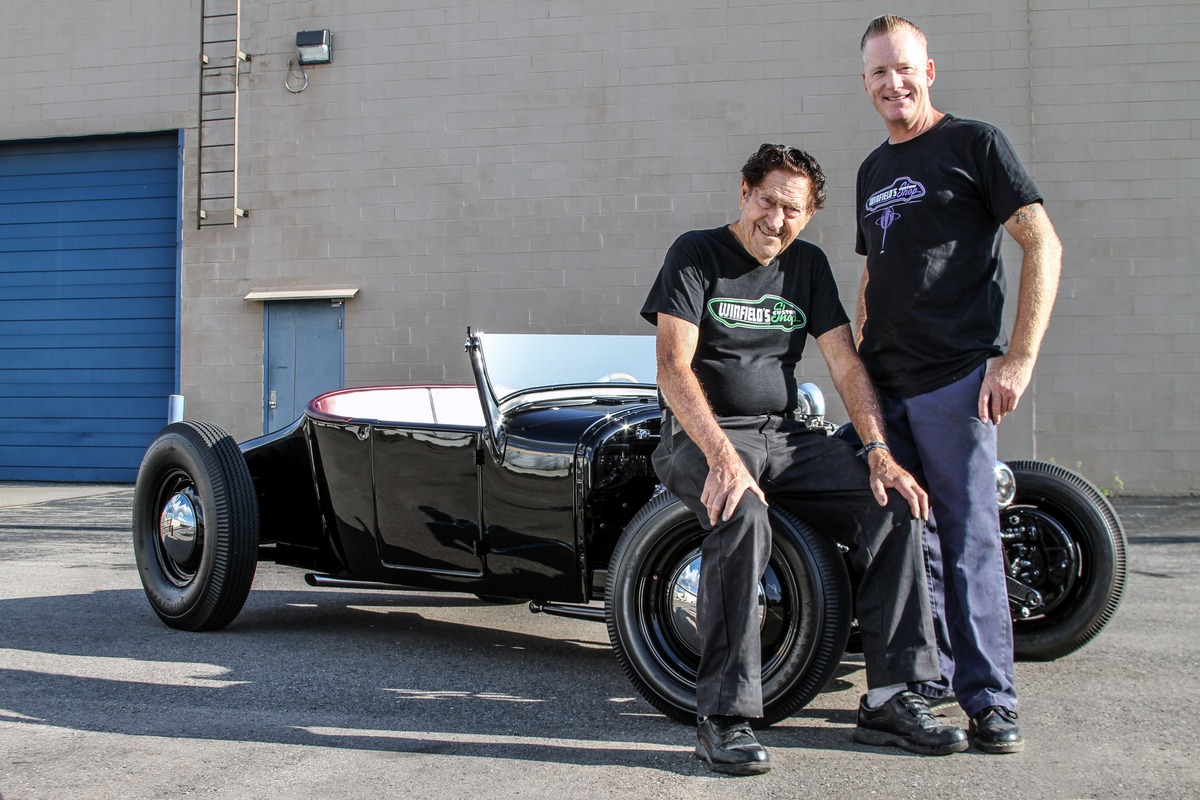 "I simply love it," he says. "There is so much people can do for themselves when it comes to building cars; and I want to share with them not only the best methods, but show them they don't need the most expensive tools to do it."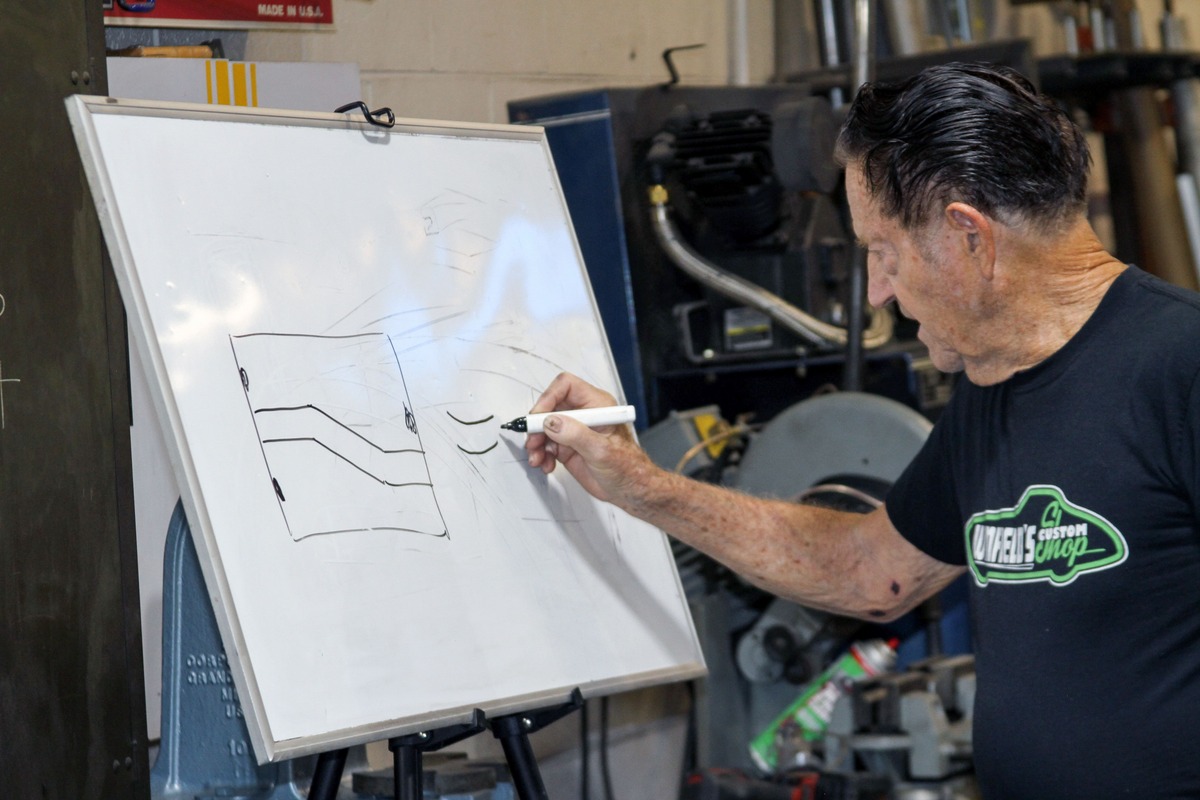 His two-day workshop in Detroit blended instruction and hands-on fabrication, covering everything from the best ways to tackle sectioning to tips on traditional leading (keep the torch moving!). From the participants, no question was too basic for Winfield and the techniques he shared were demonstrated with each attendee taking a turn for himself or herself.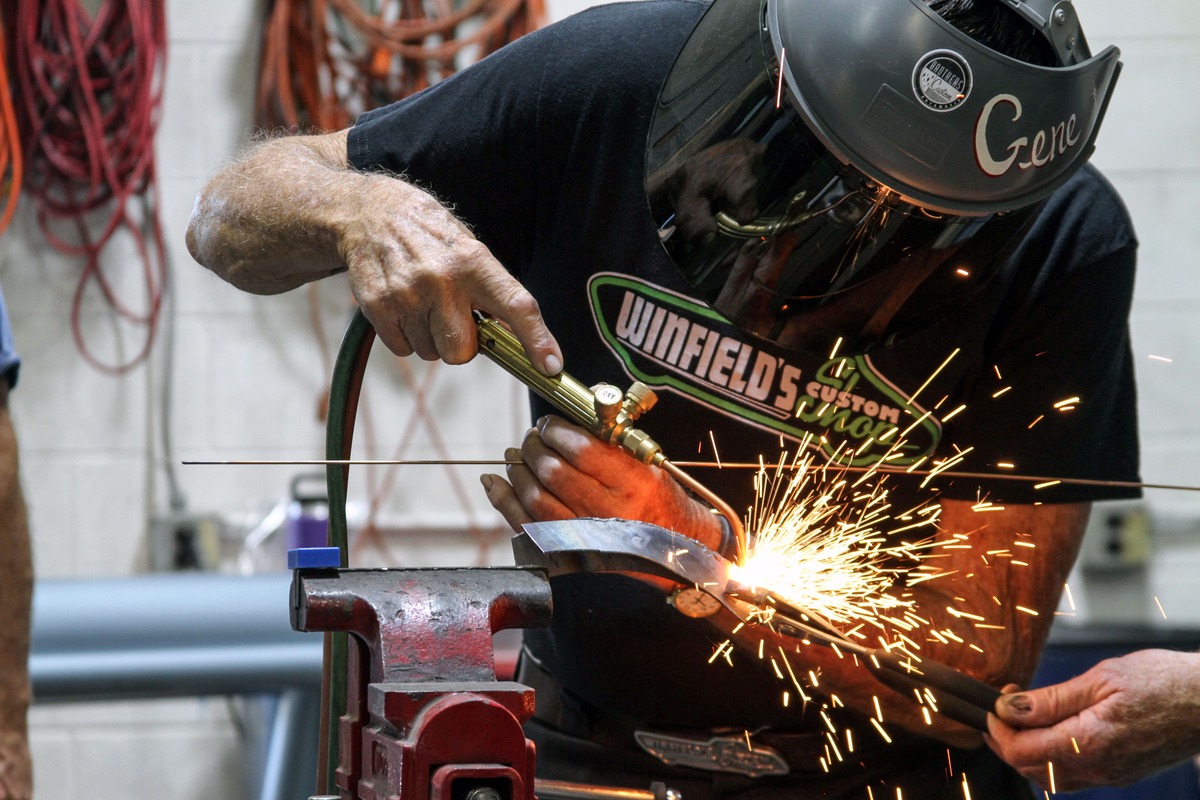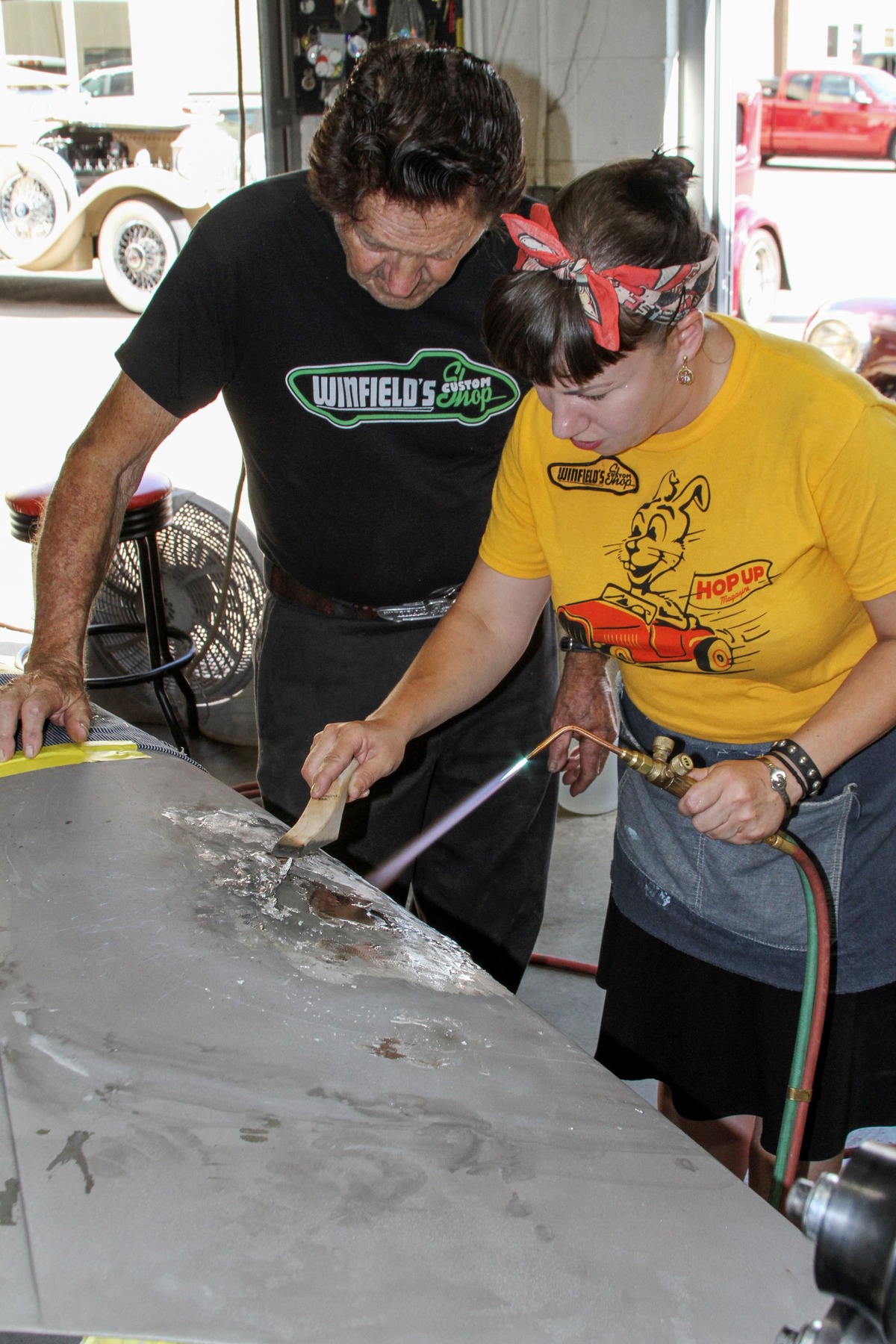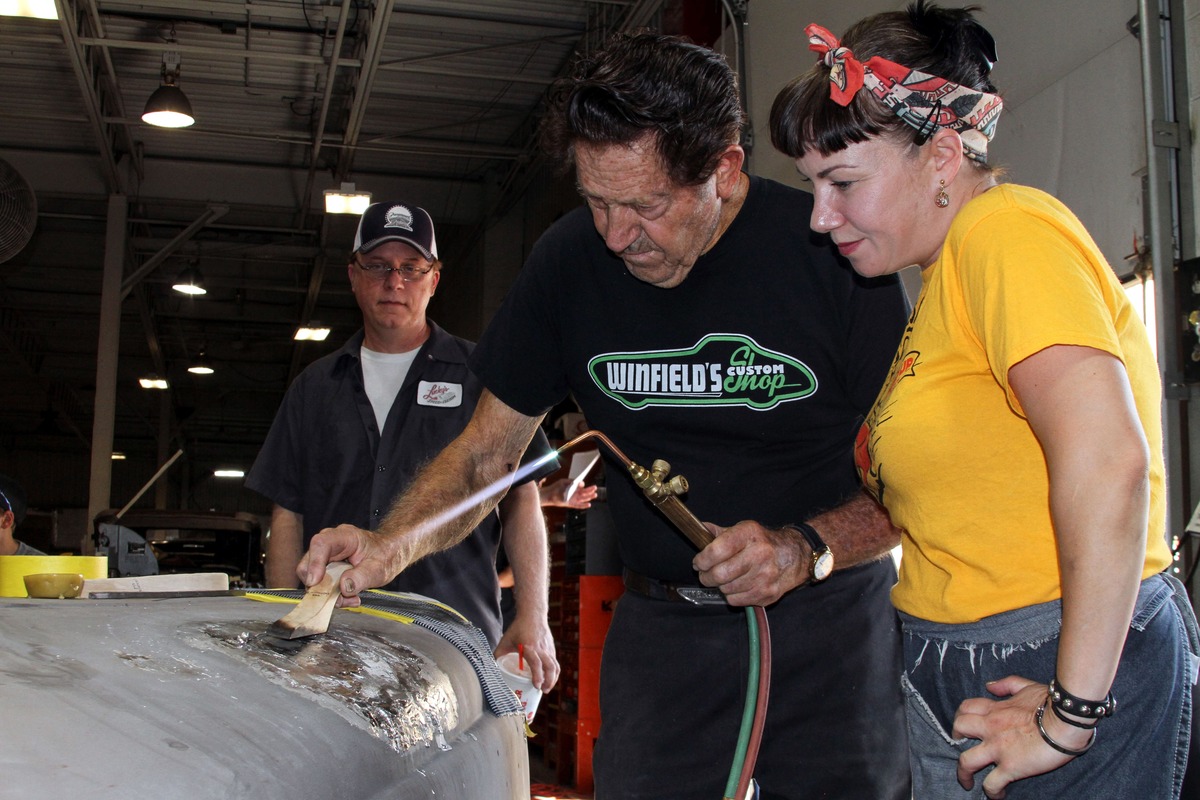 Perhaps more importantly, Winfield imparted a work-it-out philosophy that is more than his practical strategy for metalworking, it's his orthodoxy. It's a doctrine rooted in certain basic beliefs: If the panel's not straight, keep working it until it is. If the panel doesn't fit, cut it or add material until it does. If the panel is totally mangled, grab a new piece of metal and start over. There's no such thing as "it won't work" in the Church of Winfield.
In short, there are techniques but no rules.
"It is absolutely inspiring," Brothers' founder Bill Jagenow says. "I've known him for about 30 years and what has always impressed me is that he will always find a way; and that's such a strong message for anyone starting out with metalworking. [Winfield] is never intimidated because nothing to him is a failure. If it doesn't work, he just goes a different way. That's the way you have to approach work like this."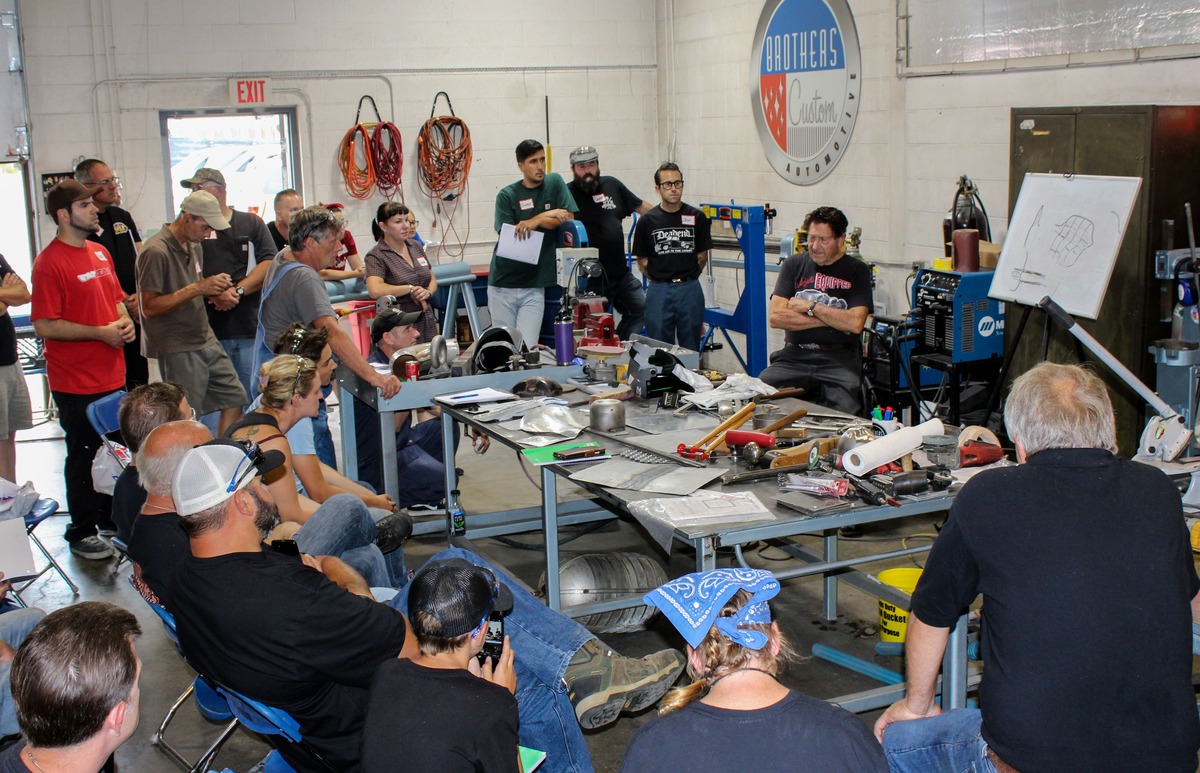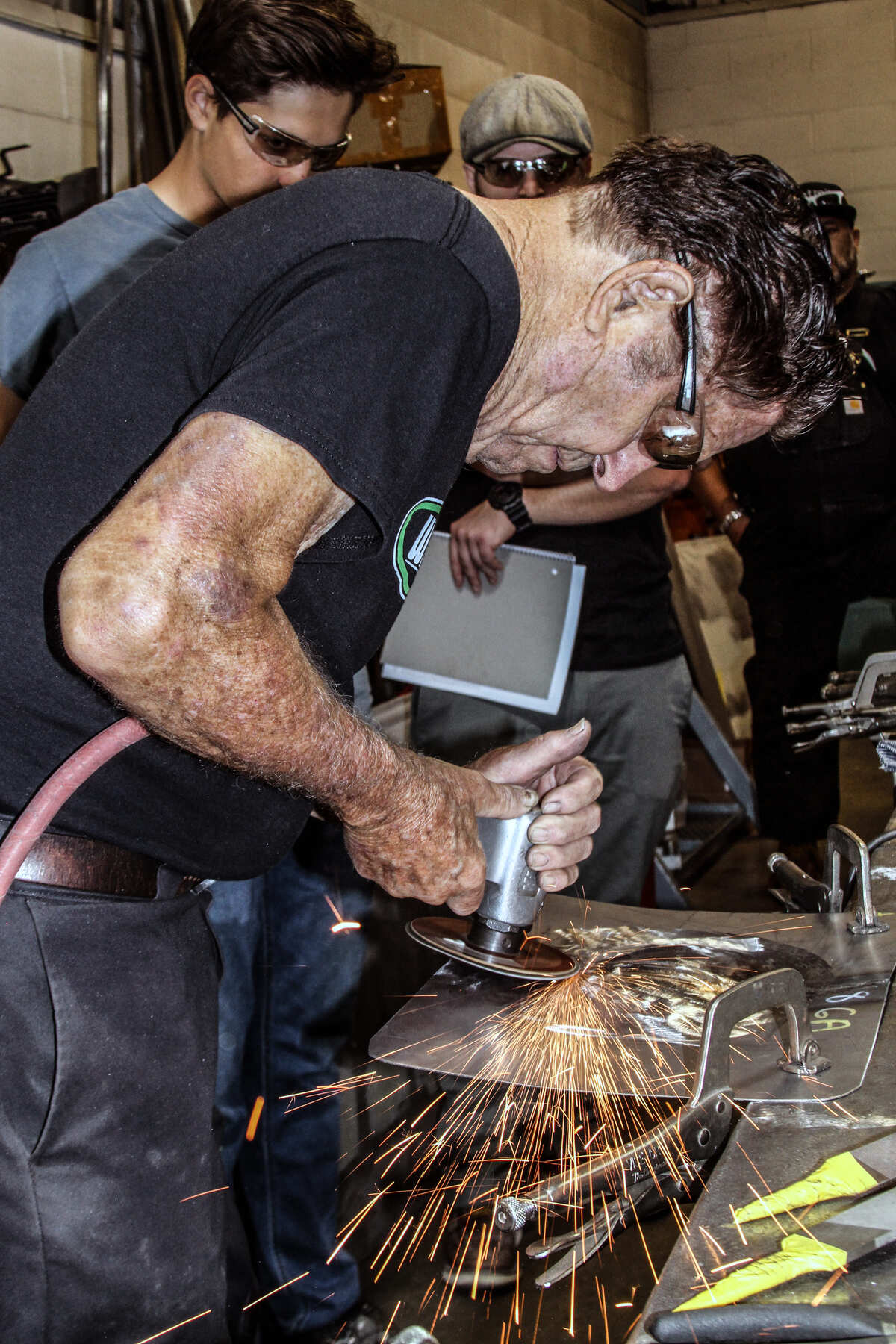 Even for those who don't plan to chop a top or French a taillight anytime soon, Winfield's seminar is worth the time for the approximately seven decades' worth of anecdotes, covering the earliest days of the custom car movement to his work for Hollywood. He remains open, approachable, and grounded—and the consummate enthusiast. In the days ahead of the seminar, he cruised Woodward Avenue; and, after wrapping up two days of nonstop instruction, his instinct was to jump in Jagenow's 1927 T roadster and lay rubber.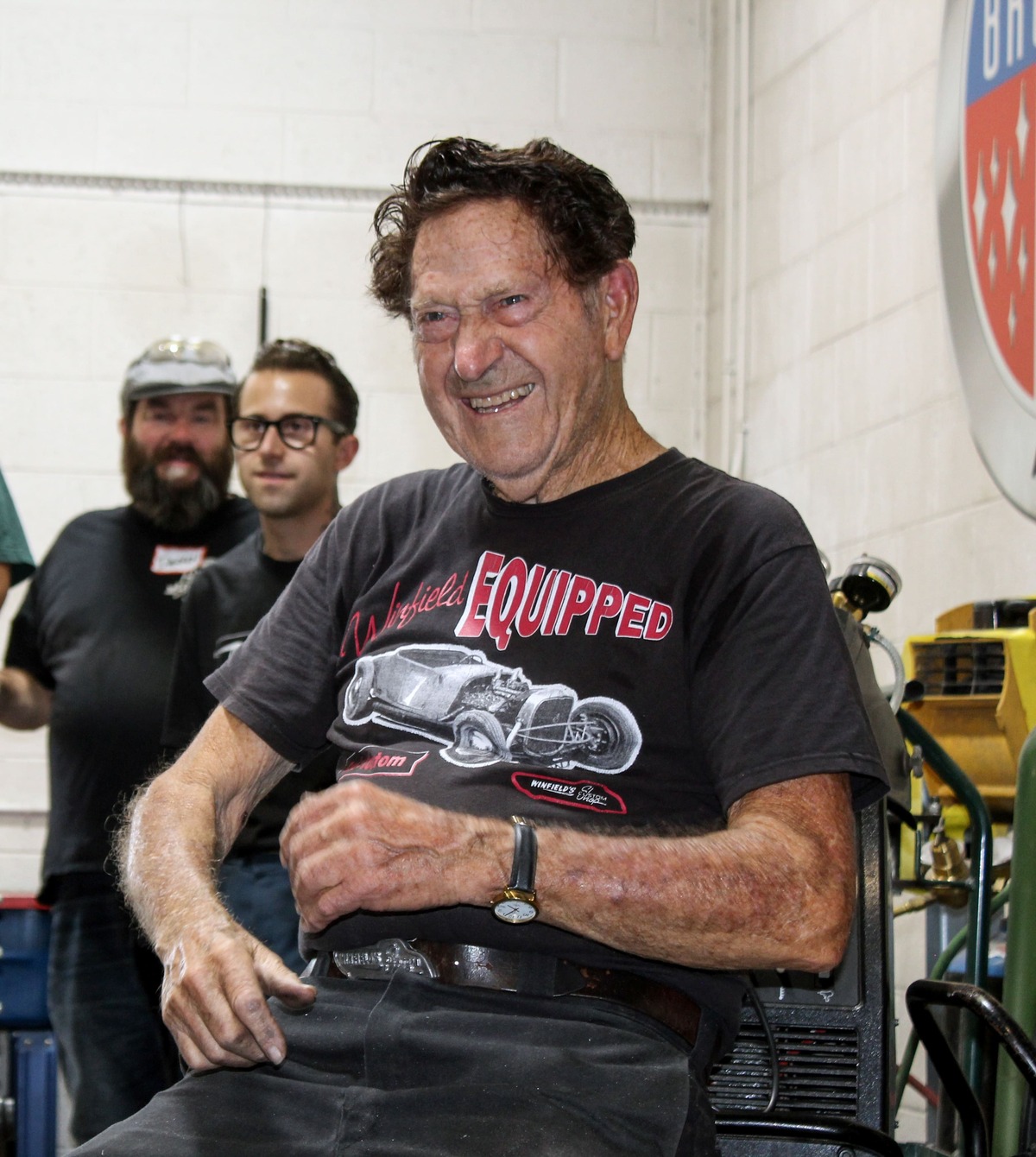 "I don't want to do anything else," he says, before packing up his wares and heading for the airport and onto his next appearance. His scheduled seminars are listed at www.winfieldscustomshop.com. Trust us, attending one is worth your time. MR
SIDEBAR
5 THINGS YOU DIDN'T KNOW ABOUT GENE WINFIELD
His first car was a 1929 Model A, purchased when he was 15.
His nickname is Windy—and Windy's Diner, in Medicine Hat, Alberta, is named for him.
His aluminum-bodied Reactor show car appeared in episodes of Bewitched and Star Trek, and in movies Mission: Impossible and Batman—and in the latter it was dressed as the Catmobile for Catwoman.
He designed model cars for AMT and eventually built full-scale show cars for the company.
His company produced 25 vehicles for the 1982 sci-fi classic Blade Runner.
The Customizing Guru Continues to Shape Metal