Old-School Chevy Muscle from the Wally Parks Nostalgia Nationals
By Tommy Lee Byrd   –   Photography by the Author
Nostalgia is a word that hits all of us in a different way. For some, it's big hair and T-tops, but for others it's Jimi Hendrix and Cragar wheels. No matter your taste of nostalgia, the place to be on Father's Day weekend is Beech Bend Raceway Park in Bowling Green, Kentucky. For 20 years thousands have been gathering to pay tribute to the good ol' days. For 19 of those years, this event was called the Hot Rod Reunion, a name coined by the folks at the NHRA Museum. This year, the event got a new name, but the general concept remains the same. The Wally Parks Nostalgia Nationals, presented by Holley, takes old school to the next level with awesome vintage-style drag racing, an excellent car show, and a swap meet packed with rare speed equipment.
Hundreds of drag cars pack into the pits, with a huge range of classes. Nostalgia Top Fuel dragsters, Nostalgia Funny Cars, and AA/Fuel Altereds are the stars of the show, but hundreds of other cars keep the track hot for all three days of the event. Other classes include Hot Rod, Pro Comp, Pro Gas, and a series of heads-up index classes. Some of the themed classes are the Geezer Gassers, Nostalgia Super Stock, Nostalgia Pro Stock, and the Straight Axle Mafia group. Of all 14 classes, one of the most entertaining was Modified Production, a class for cars with a manual transmission—and these cars were flying! There were also Exhibition cars, including Boyd Howe and Mike Bilina in their wheelstanding Tri-Five Chevys. Throughout all the classes, there was a high percentage of Chevrolet entries, or at least Chevrolet horsepower in the case of the dragsters and altered roadsters in the heads-up index classes.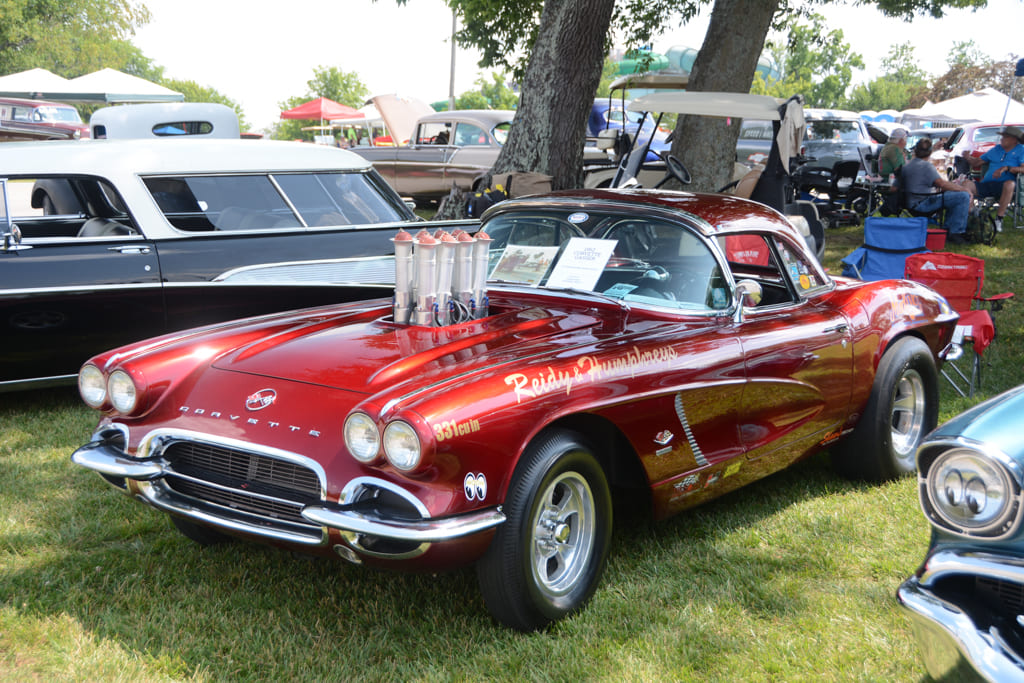 Check out the "Really Big Show": Chevy Muscle Cars From the 54th Annual NSRA Street Rod Nationals
Along with the intense racing action, the Nostalgia Nationals features an awesome Show-N-Shine area with hundreds of entries, ranging from gassers and street freaks to low slung Pro Touring machines. The property at Beech Bend Raceway Park offers rolling hills, shade trees, and plenty of space to set up a tent and chairs for the weekend. The event staff also designates special areas for historic drag cars, including a section of the drag racing pits where "cackle cars" gather and fire up occasionally. We were especially impressed with the two Dick Harrell Camaro Funny Cars in the historic area—the early car being beautifully preserved, and the second-generation car being immaculately restored. Other notable historic cars included Bruce Larson's USA-1 '79 Corvette Funny Car, numerous front-engine dragsters and a '57 Chevy Junior Stocker being flat towed by a matching Nomad.
Despite the name change, this event continues its 20-year legacy as one of the greatest collections of old-school drag cars and historic hot rods in the country. The Wally Parks Nostalgia Nationals presented by Holley will continue offering up three days of action on Father's Day weekend for many years to come.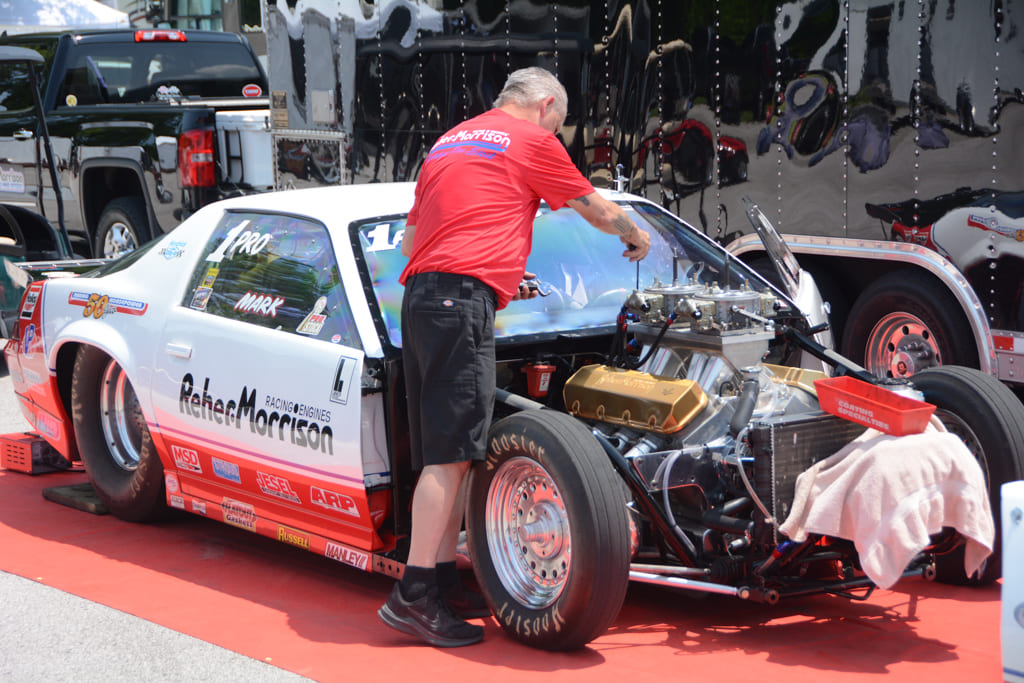 Take a look at some of our highlights and put this event on your list for next year!
Click on this issue's cover to see the enhanced digital version of Making History.