Upgrading Your Chevelle's Wiper Motor
By Todd Ryden – Photography by the Author
When a magazine title has the word "performance" in it, you expect the pages to be full of engine tech, braking info, suspension upgrades, and other performance-based stories. Overall driveability improvements that increase the joy you get from driving your Chevy is what we're all about, which is exactly why we felt it was important to show you how to make your driving experience safer by improving the performance of your windshield wipers.
That's right, windshield wipers! We understand that windshield wipers are not likely on your top 10 list when it comes to performance, but when you roll through a rain storm, it's amazing how high on the list a reliable, smooth-operating wiper system becomes. Inconsistent, twitchy, old wiper motors are just not safe on the road. Thanks to New Port Engineering, upgrading to a smooth-swinging wiper system is an easy task with very effective results.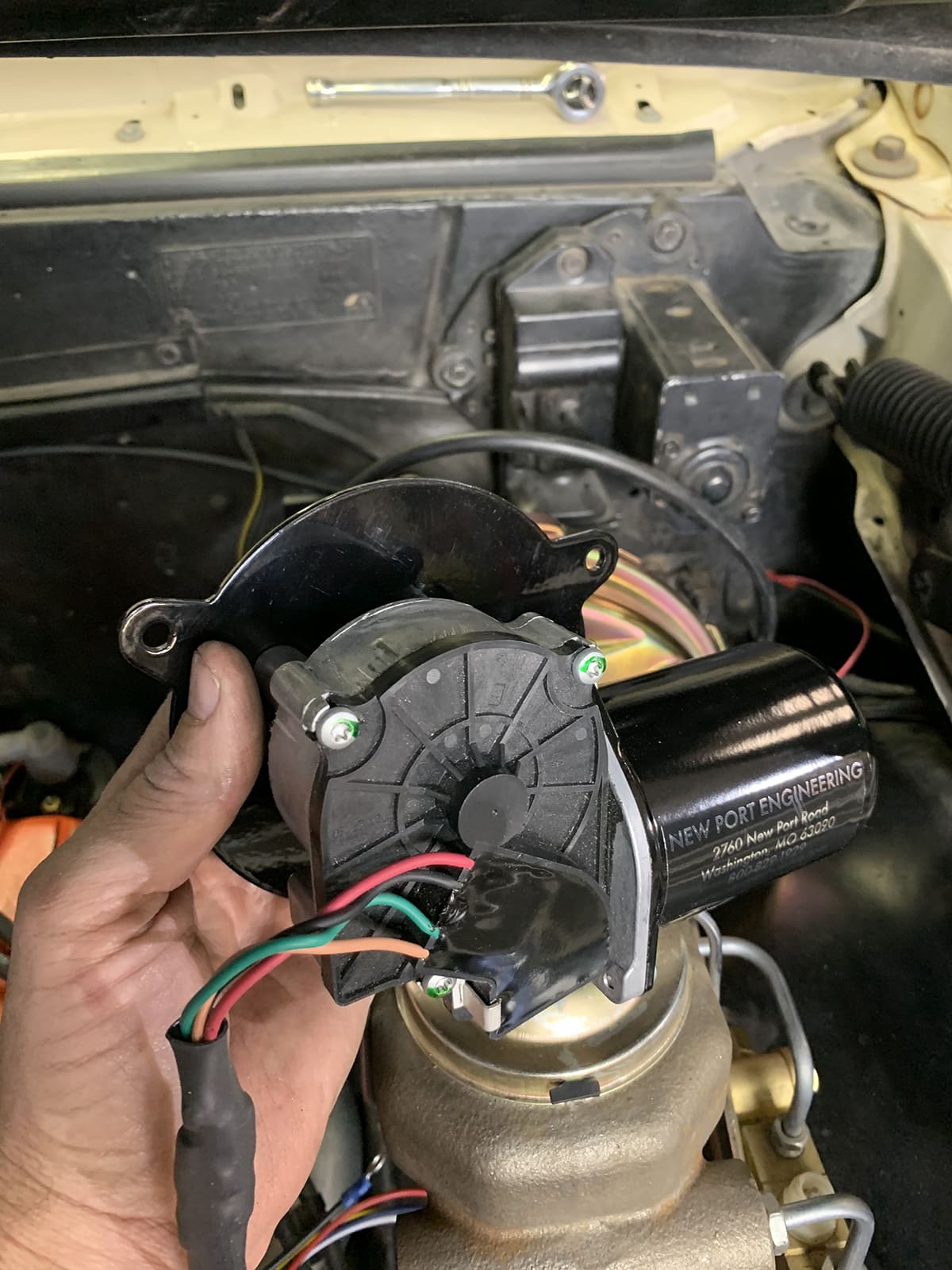 New Port developed their Clean Wipe motor technology over 30 years ago out of necessity. As hot rod builders, Bob and Linda Galbraith were on the road following national events and just couldn't find a quality wiper system for their Model As. As innovative hot rodders, they set out to build their own system and soon people were coming by their booth for their new wiper motors. Fast-forward and the family run company now offers motors, wiper arms, and blades for nearly 200 different applications!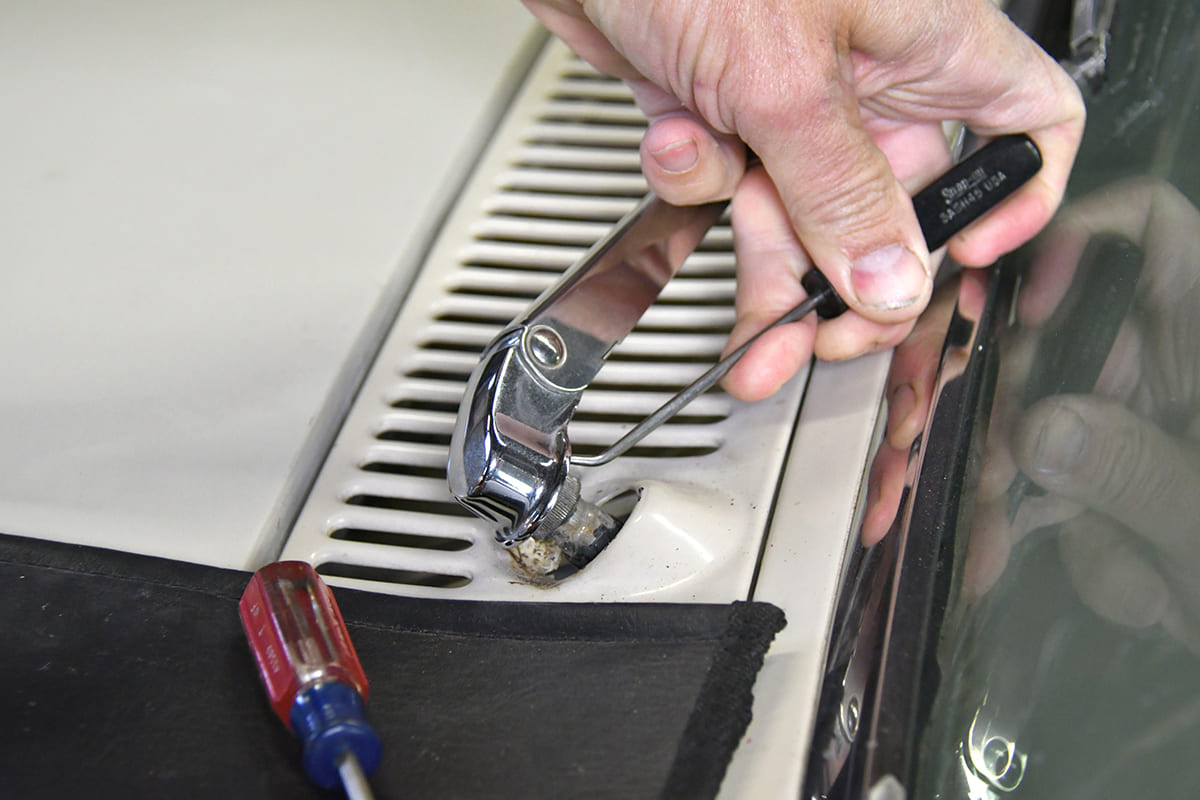 One of those applications is for Chevelles, and we were in dire need of a wiper upgrade on our 1964 Malibu. There are two versions for the 1964, depending on what your car came with from the factory; either a box style or can version (ours was equipped with a box style). The New Port motor features a heavy-duty, two-speed motor secured to a laser-cut, steel mounting plate. The assembly mounts in the factory position and is supplied with a linkage arm to connect directly to the factory linkage.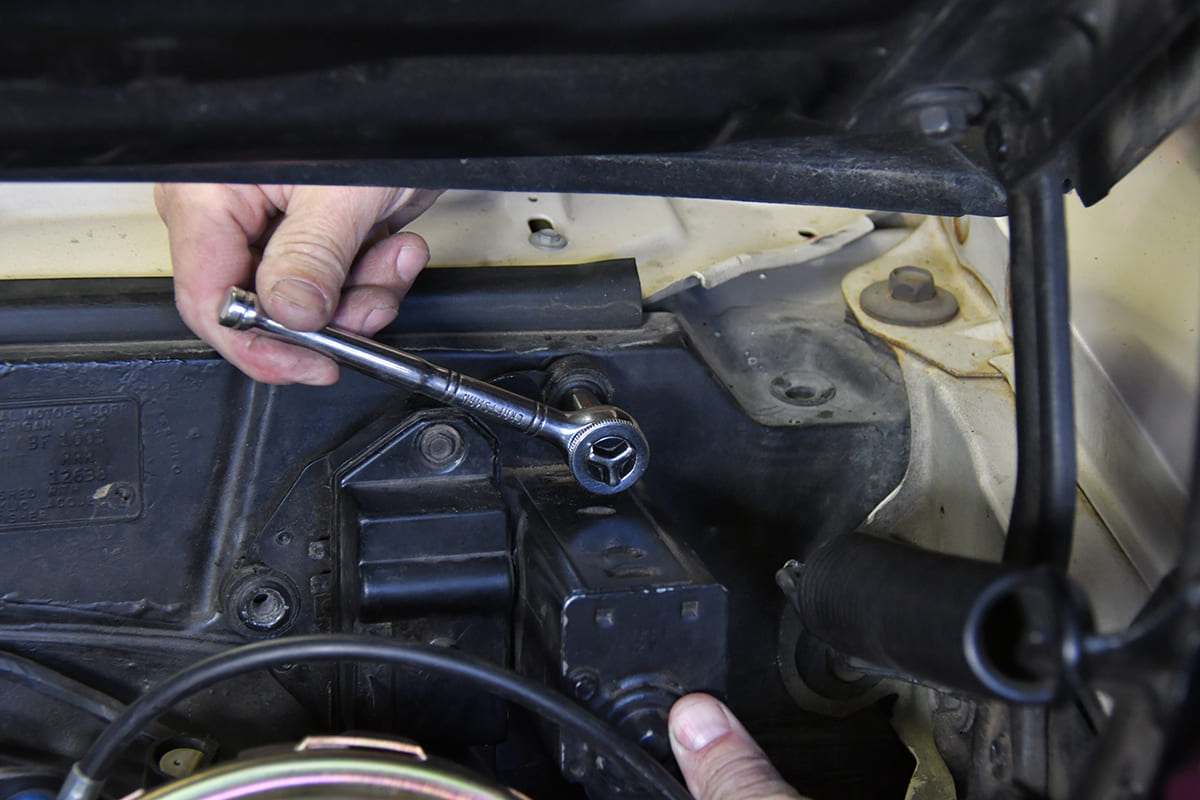 For restoration enthusiasts, it's important to note that the New Port system is not an original equipment–appearing motor. With its two speeds and more powerful motor, it's designed as an upgrade component. The system is supplied with a new switch and if you plan to retain the factory knob and location, New Port supplies an extension. They also offer an optional intermittent module, washer kits, new wiper arms, and blades.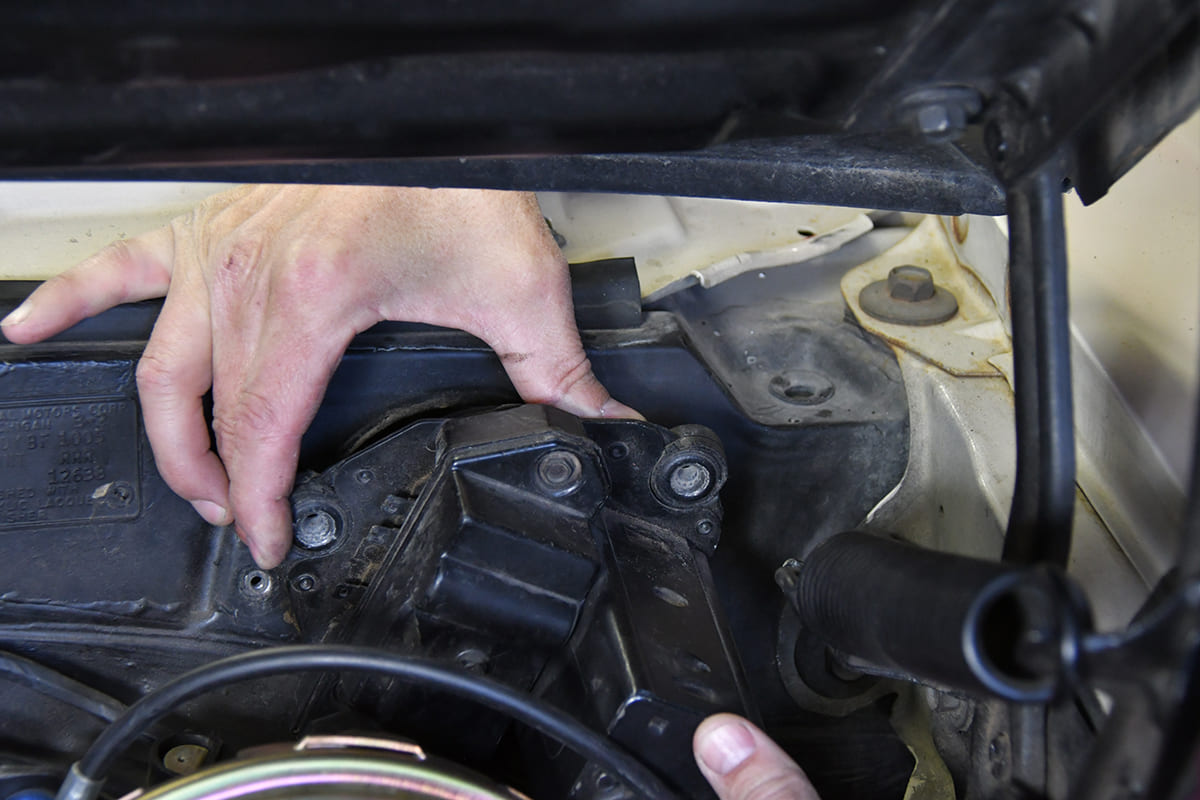 The installation on our 1964 was straight forward and we didn't even remove the cowl panel (though in retrospect, that might have been the way to go). The wiper switch was a challenge simply due to its location above the light switch and original A/C duct work, but everything fit as designed; and with the wires already terminated, the four wiring connections were a breeze.
With everything connected, we sprayed water over the windshield and basked in the simple pleasure of a consistent, smooth wiper action—with a high and low speed! For the first time ever our wipers actually park in the proper position when the switch is turned off. Now we're actually looking forward to driving through the rain.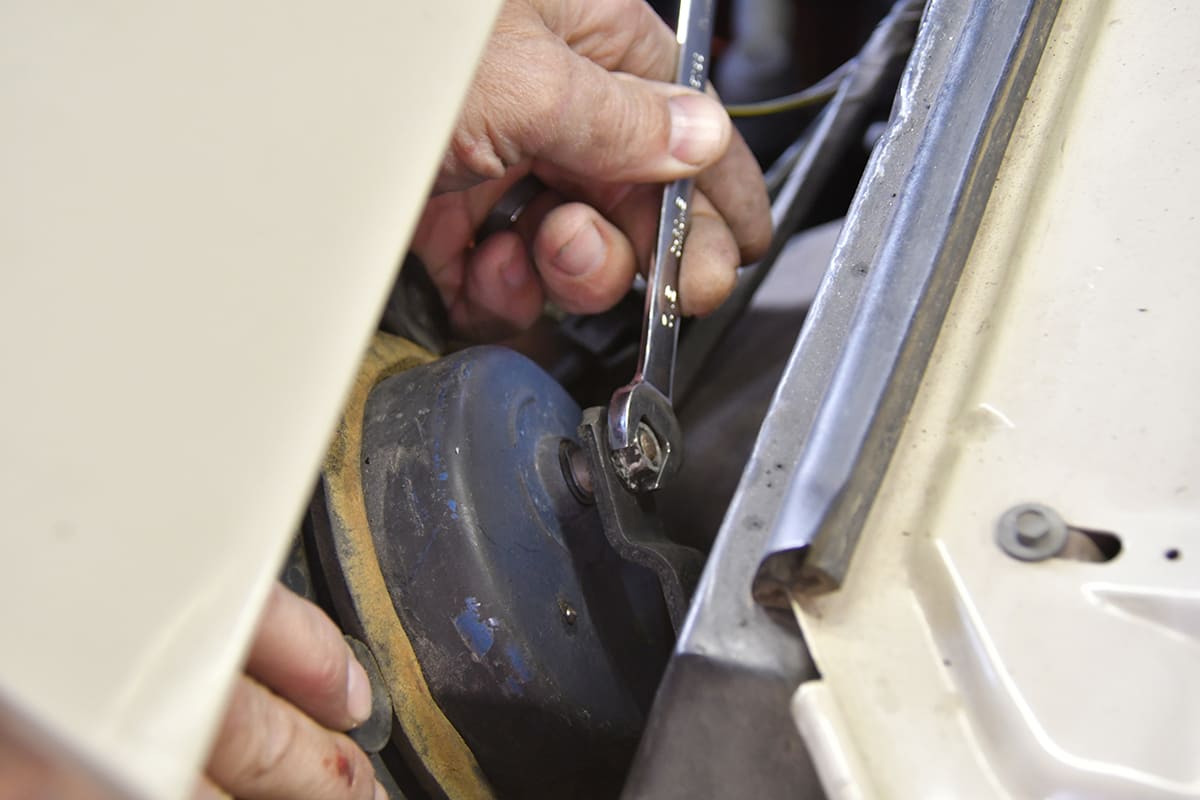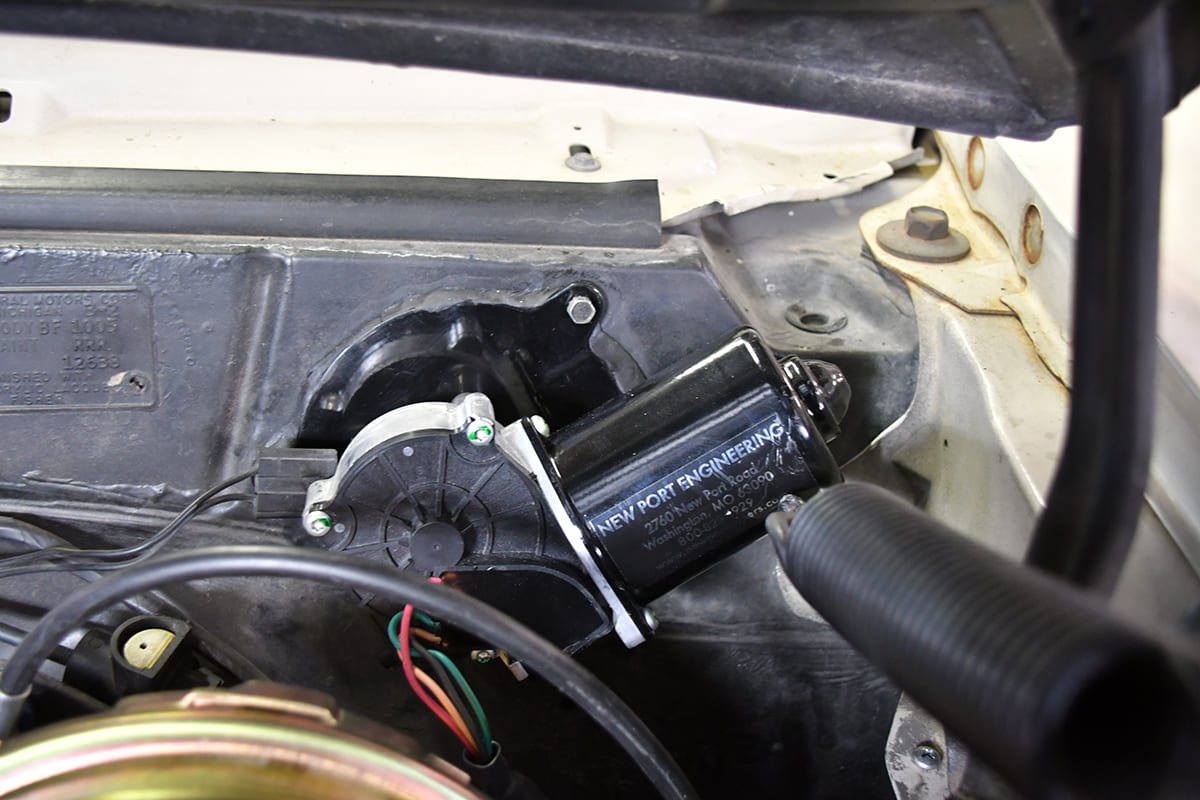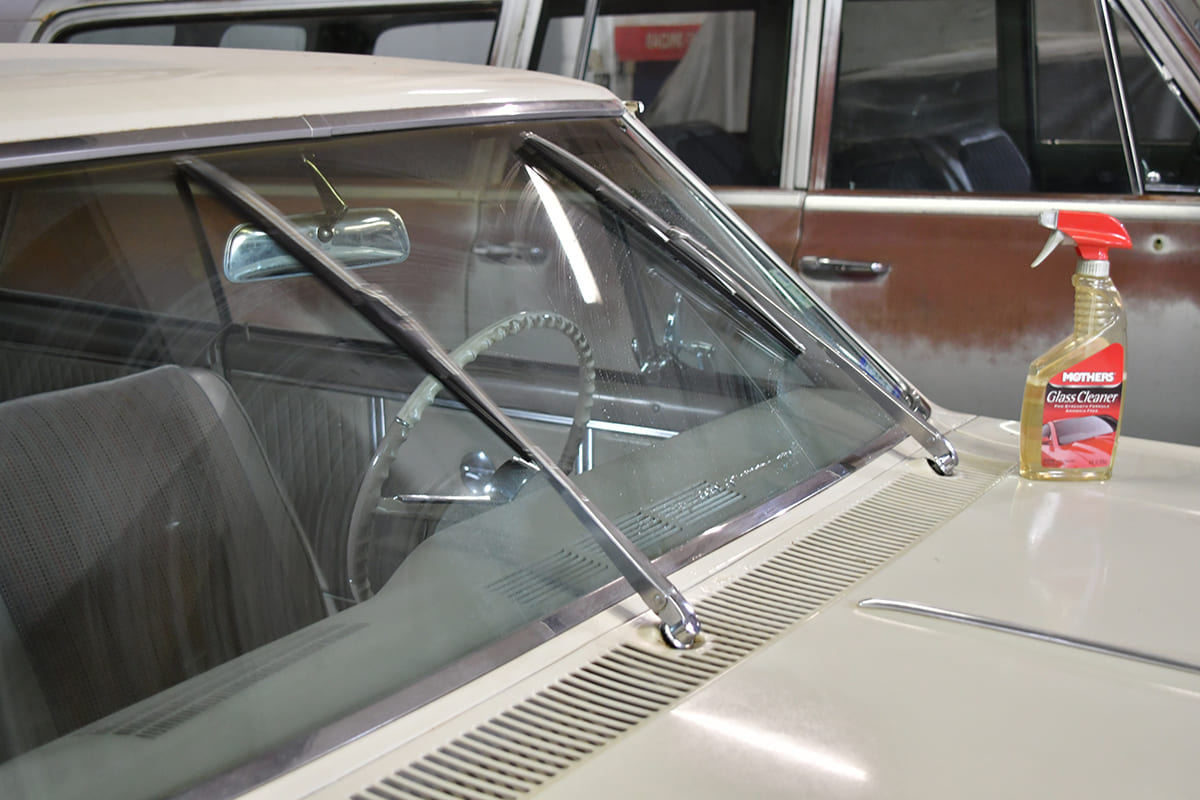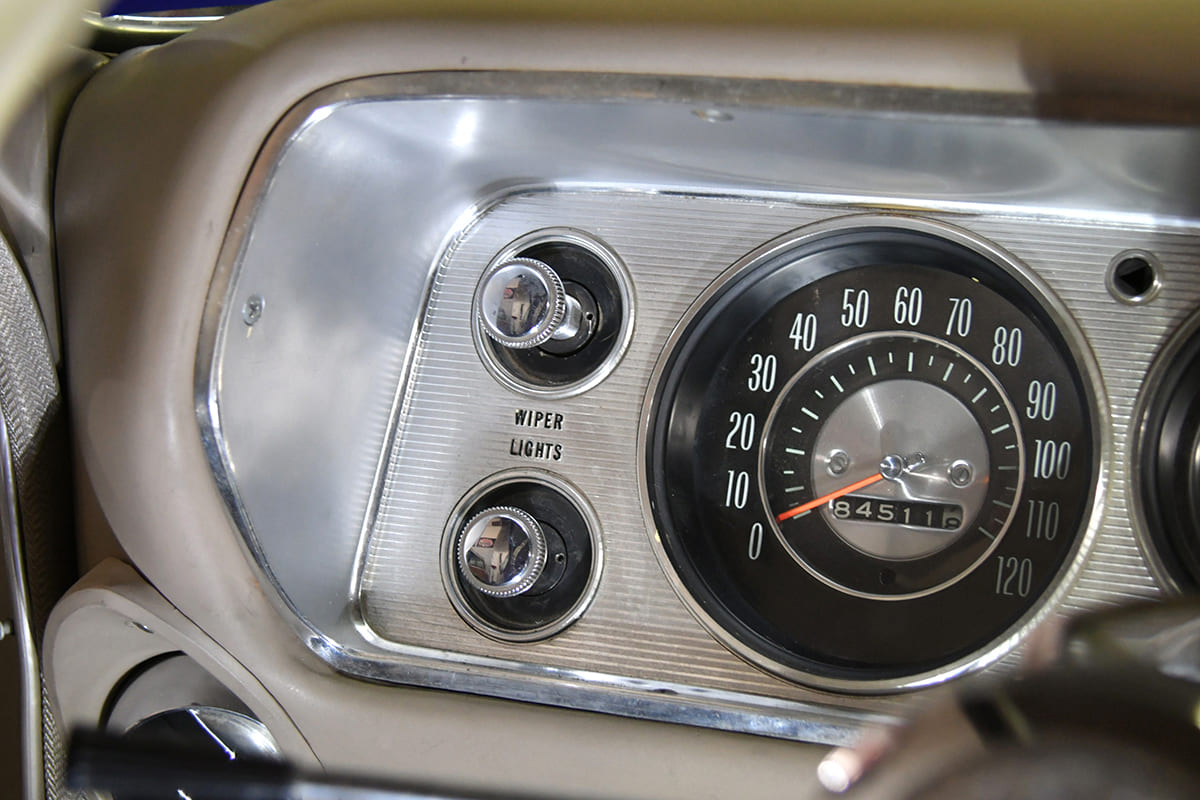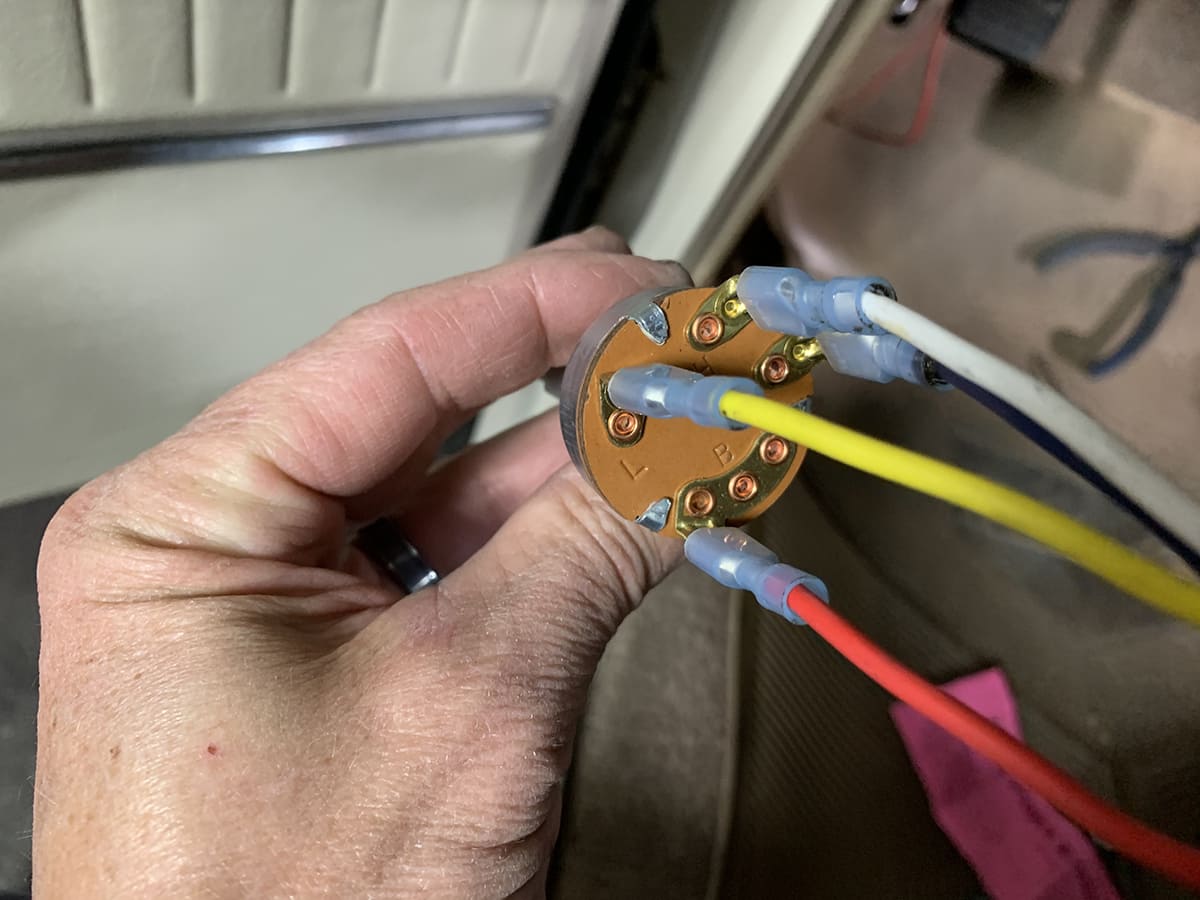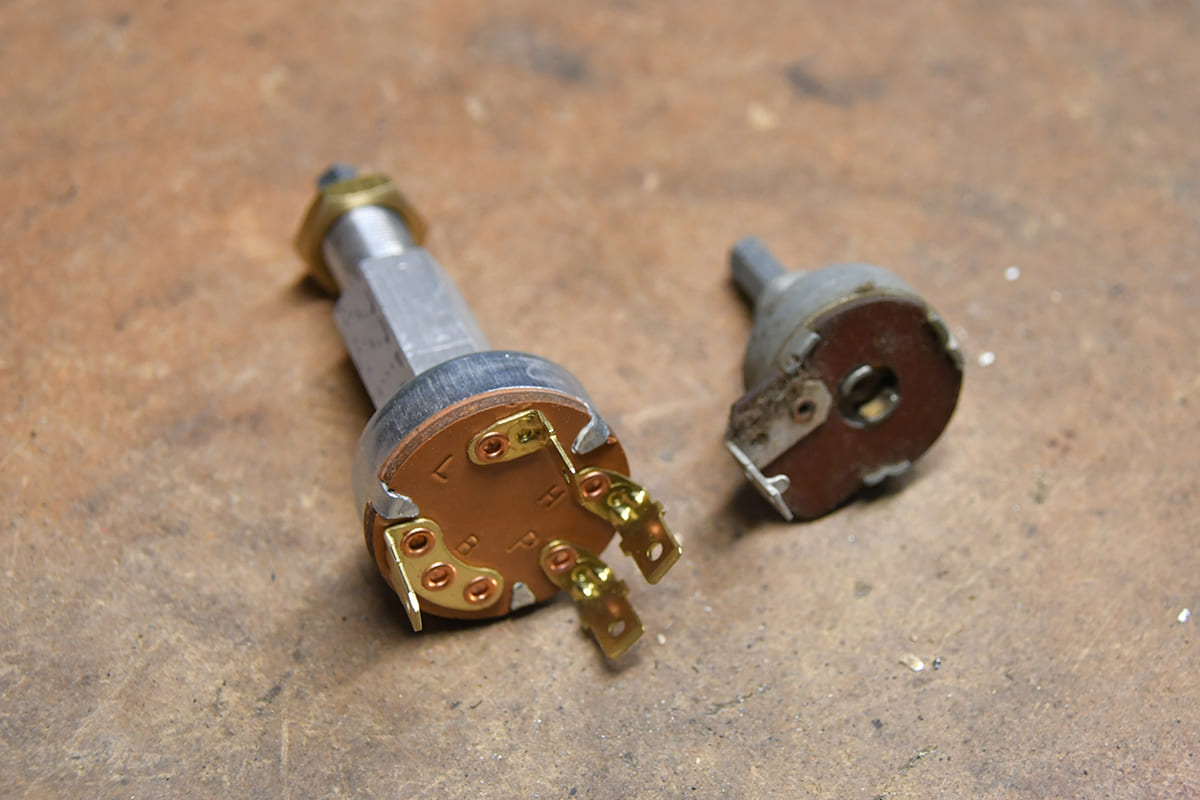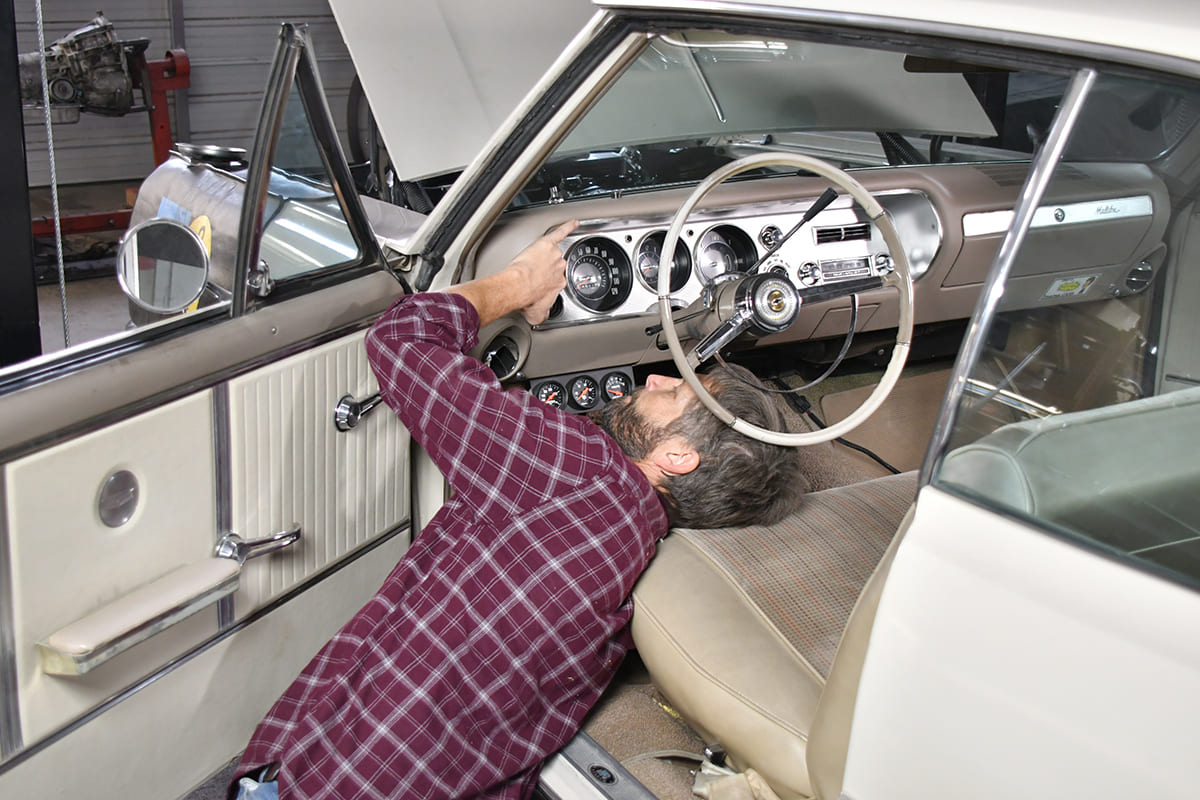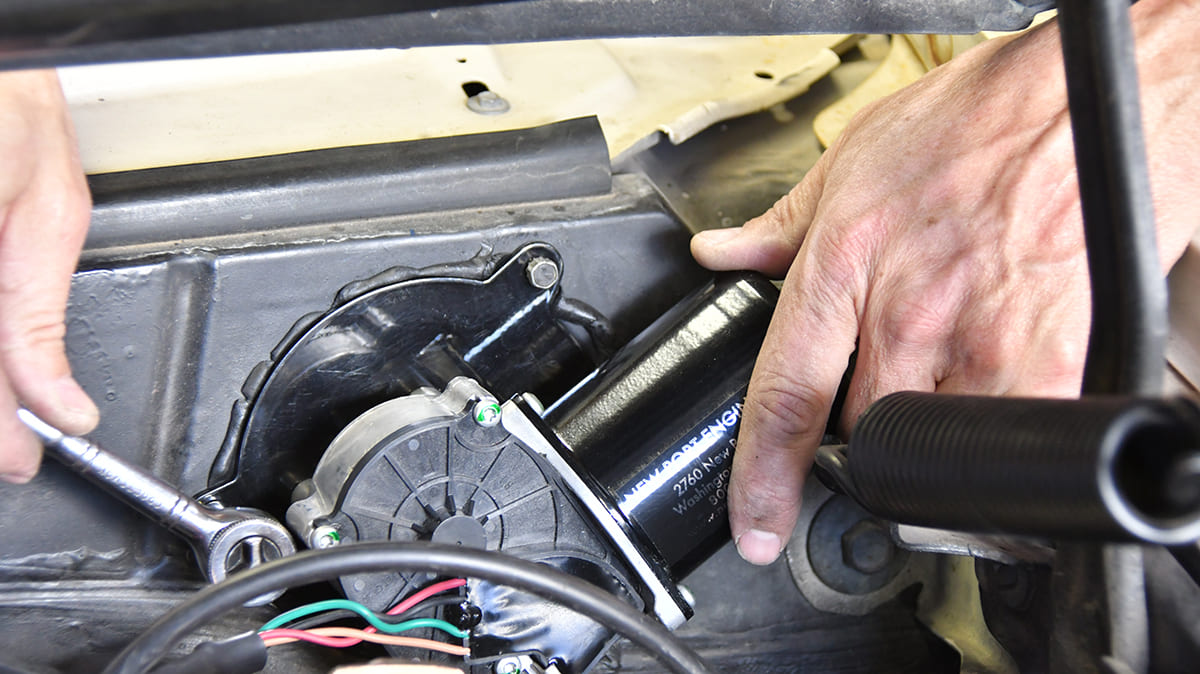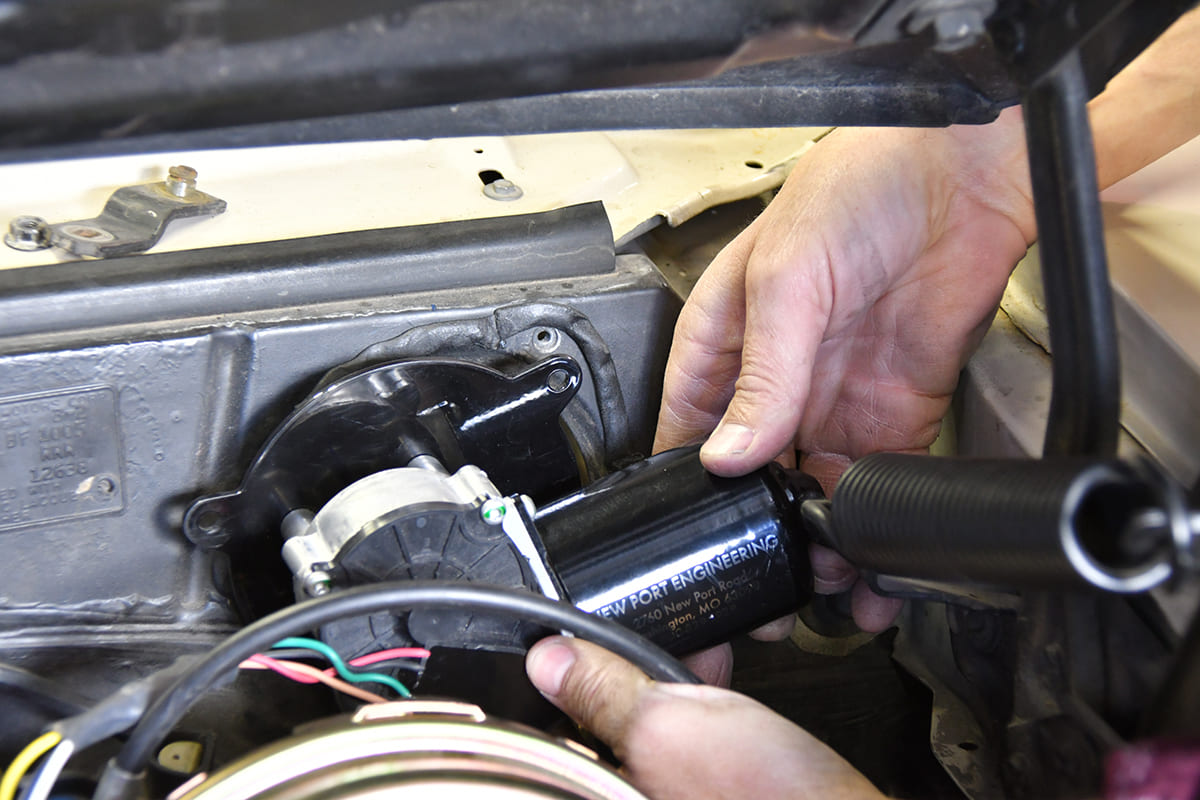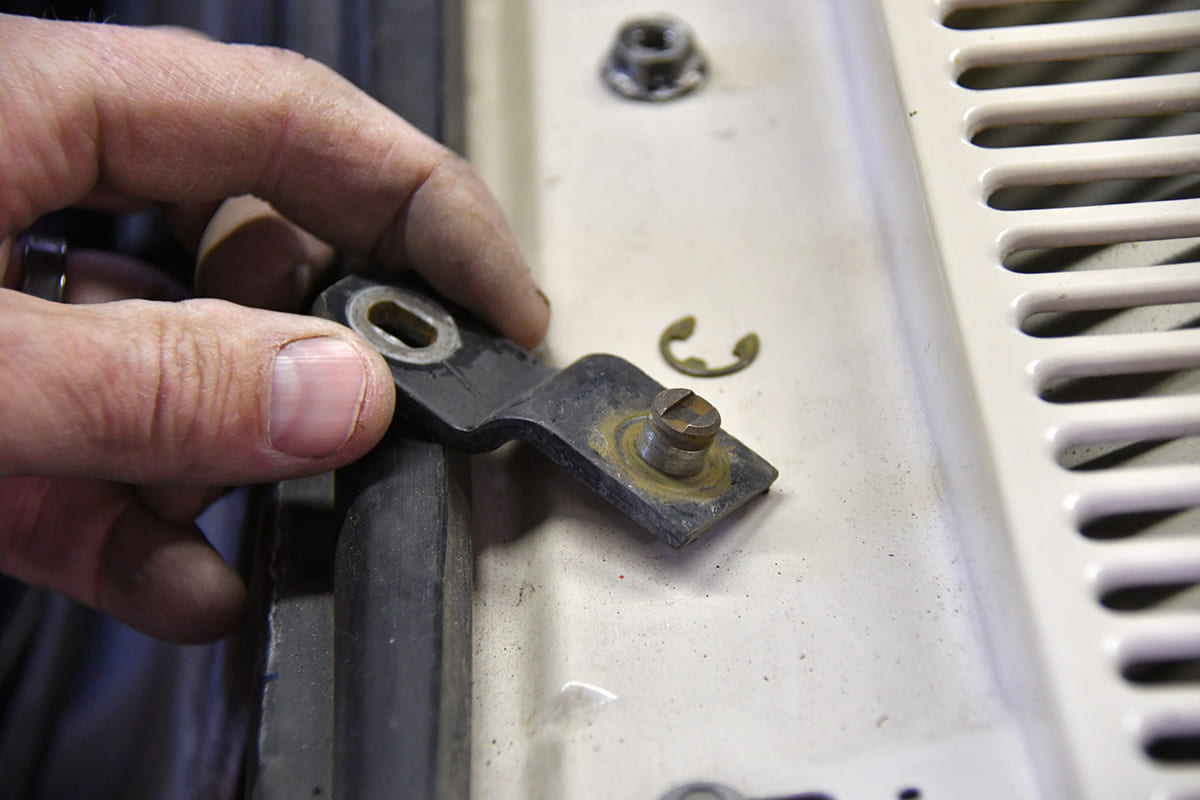 Source:
New Port Engineering
(800) 829-1929
www.newportwipers.com