Beau Renfroe's 1941 Willys Has Award Winning Details and Drag Racing Heritage
By Tommy Lee Byrd   –   Photography By John Jackson
When Willys-Overland Motors debuted the Americar, performance was never part of the program, but the Willys coupe became a common sight at just about any dragstrip in the country during the '60s. The Candy Apple Red 1941 Willys on these pages has gone through a huge transformation, but it once burned up the dragstrips in Georgia, Alabama, and the Carolinas during the gasser wars of the mid '60s. This is one of three Willys coupes campaigned by Atlanta-area racer Bogan Renfroe from 1965-70, and now belongs to his son Beau of Murrayville, Georgia, and will be handed down to the third generation. After all, this is more than just a car—it's a member of the Renfroe family.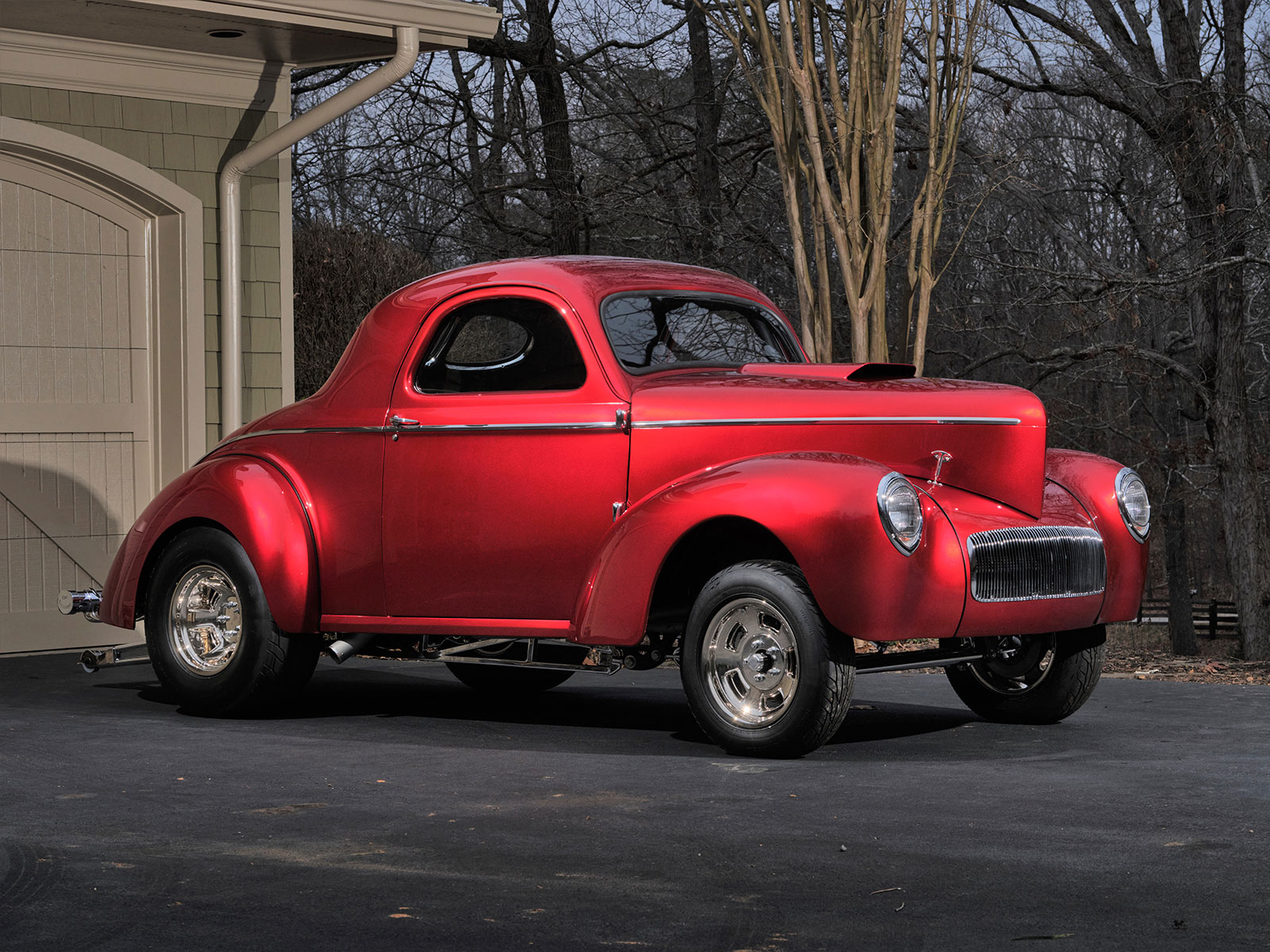 Bogan's first Willys was set up for A/Gas with a 427 Ford engine, and he then bought a second car to build for national events—something that would be right on the edge of the weight requirements and have all the latest trick components. After a short time on the track, he sold the second car to his brother-in-law, Archie Marchman, who raced in C/Gas with a Chevrolet engine. Never one to remain idle, Bogan built a third Willys coupe by 1967 and ran it for a few years in A/Gas with a fuel-injected Ford cammer underhood. He also got a taste of the show car world when he cleaned house at the Atlanta World of Wheels in 1967: Best in Show, Best in Engineering, and Best in Competition.
Read More: Boss 429 Powered 1963 Ford Fairlane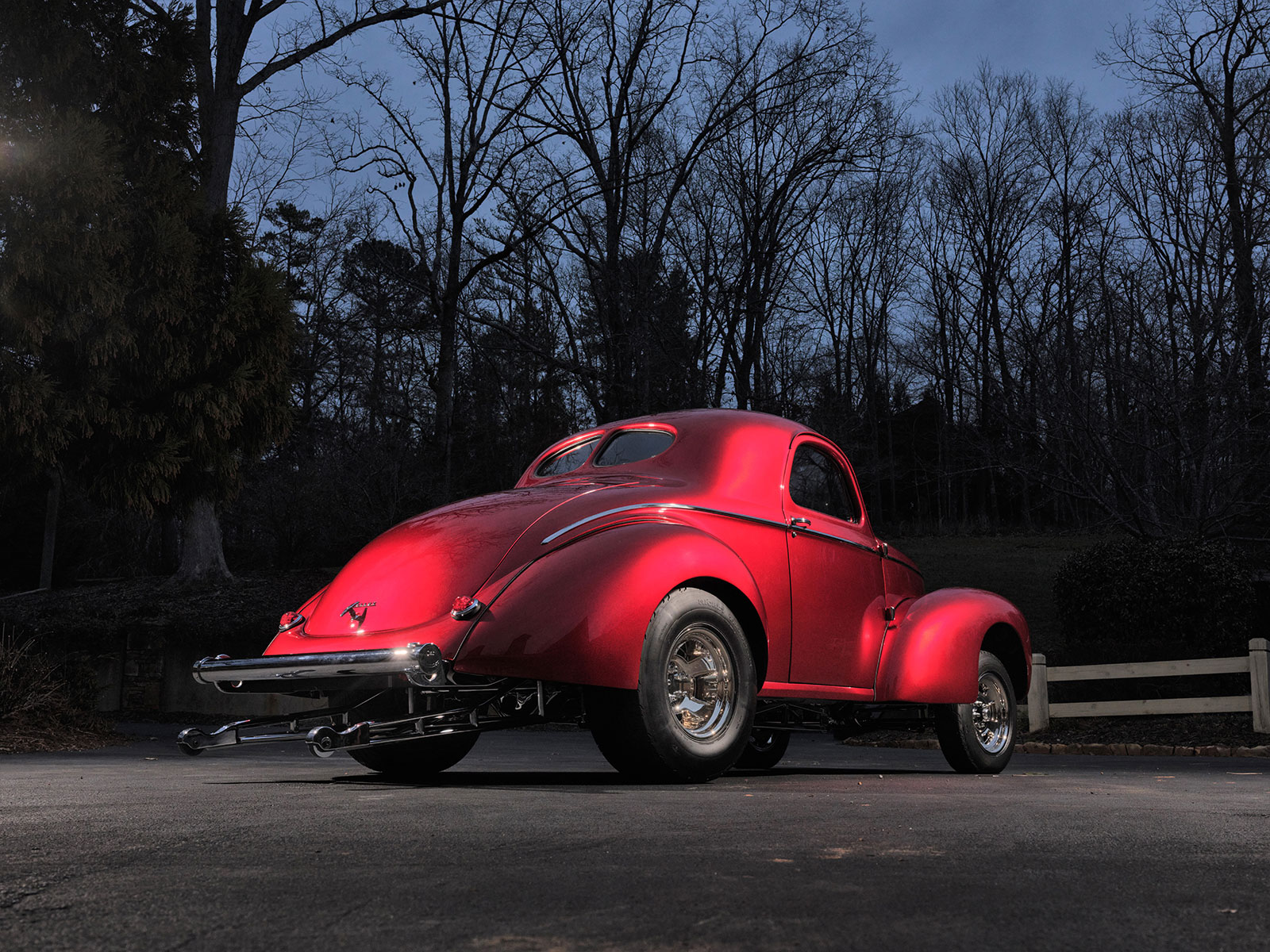 All three cars were known as the "Cat Skinner," a nickname that referred to an operator of Caterpillar machinery, which tied into Bogan's grading business. While the first car and the third car eventually found new owners, Bogan bought the second car back from his brother-in-law and raced it occasionally. Around 1970, he retired from racing to focus more on his grading business. Racing was a profitable venture for Bogan, with paid match races and race winnings coming in at a feverish pace as he barnstormed dragstrips all over the Southeast.
The Cat Skinner II spent quite a few years in Bogan's basement but he had intentions of putting it on the street in the '70s. Beau took interest in the car during his teenage years and that helped get the project off the ground. After Beau took ownership of his father's car, he realized the project needed an extra set of hands to get it to the finish line. The Willys passed through a few shops, eventually landing at Kent Waters Originals in Gainesville, Georgia.
The original Willys chassis is still in place, and the boxed frame rails are tied together with custom crossmembers. Just like back in the day, it features a round tube front axle, but this time it's sprung by a set of adjustable QA1 coilovers instead of leaf springs. Out back, the rear suspension was updated with QA1 coilovers but Beau retained the car's original, extra-long ladder bars that his father implemented in the '60s. Kent and crew built a custom bracket that provides a mounting point for the ladder bars, as well as the front radius rods. The chassis has been smoothed and painted satin black, while every suspension item, including the front axle and rear end housing, is chrome plated. Hand-fabricated wheelie bars and tube rear bumper finish off the chassis.
Read More: Gasser Triple Play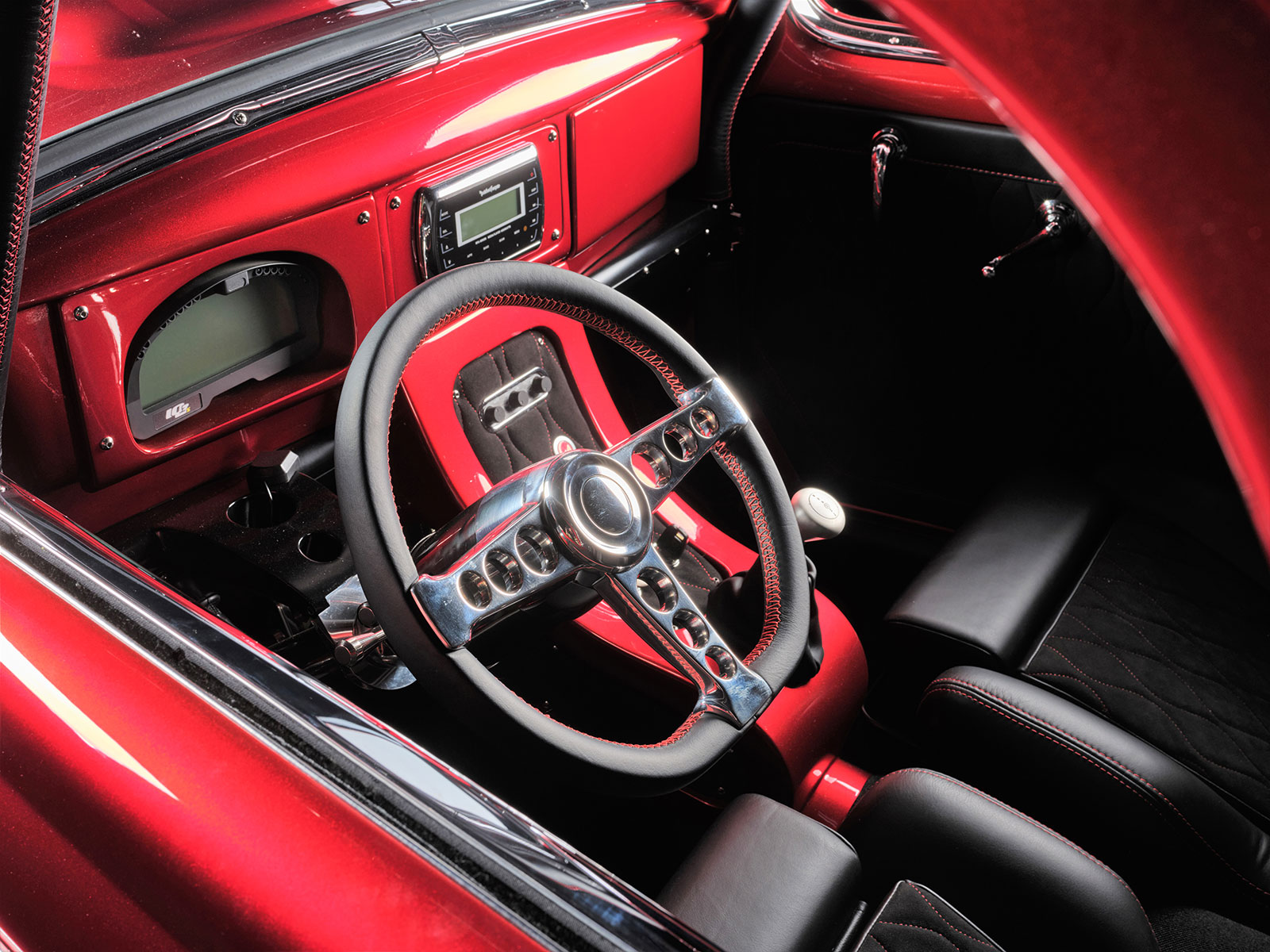 The show car finishes extend to the rolling stock, which consists of a set of Real Rodders Wheels. The EZ Care Magnesium finish provides a bright, polished look with a gold hue and keeps its shine, unlike raw magnesium. Behind the wheels are Wilwood 13-inch disc brakes with four-piston calipers fed by a Wilwood master cylinder. Mickey Thompson drag radials, sized at 26×6.00R15 and 30×12.00R15, complete the package.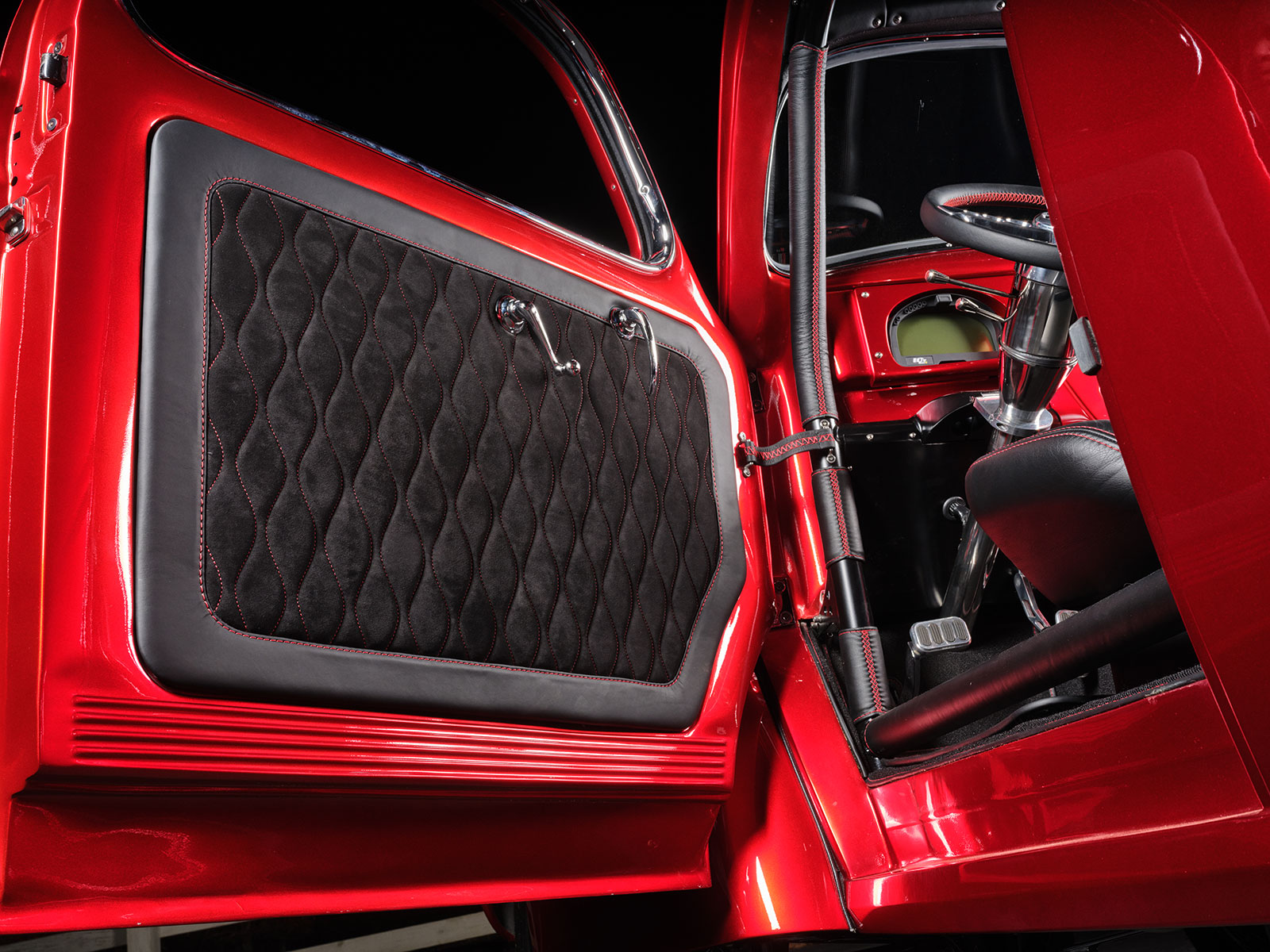 Through the years, the Cat Skinner had various power plants, and the third and final rendition featured Ford's illustrious single-overhead cam 427 engine. It was by far the car's most exotic combination, but it pales in comparison to the technology inside the Ford GT500 crate engine that's currently squeezed between the fenders. The engine is a 5.4L V8 with dual-overhead camshafts and four valves per cylinder, and the supercharger allows it to effortlessly crank out 550 hp. Kent Waters Originals built the 1-7/8-inch stainless steel headers, as well as the 3-inch stainless steel exhaust with Borla mufflers. Behind the supercharged mod motor is a Ford AODE transmission, which features a 3,000-rpm TCI torque converter. Moving further back is a Ron's Driveline 3-inch chromoly driveshaft, leading to the 3.55:1 ring-and-pinion inside the 9 inch rear end.
In typical drag car fashion, this car was missing some of its original sheet metal, as it was exchanged for lightweight fiberglass components. Beau tracked down a steel front end, but the hood needed major attention, so Kent Waters Originals rebuilt it and fabricated an airbox that brings fresh air in from the hand-shaped hood scoop that matches the shape of the original. Additional fabrication included new rocker panels, as well as new steel rear fenders, which are wider than the originals and feature a radius that perfectly matches the 30-inch-tall tires. Next was paint; it was a no-brainer to go back with true Candy Apple paint, just like the car had in the '60s. Kent Waters Originals first laid down a Zenith Gold base, then the candy, then several coats of clear to provide plenty of material for color sanding and buffing to an incredible finish. When the original grille was damaged in shipping after being chrome plated, Kent and crew fabricated a new one from scratch and then drove to Advanced Plating in Nashville to deliver and receive it.
Read More: Bodenhamer's Deep Blue Bel Air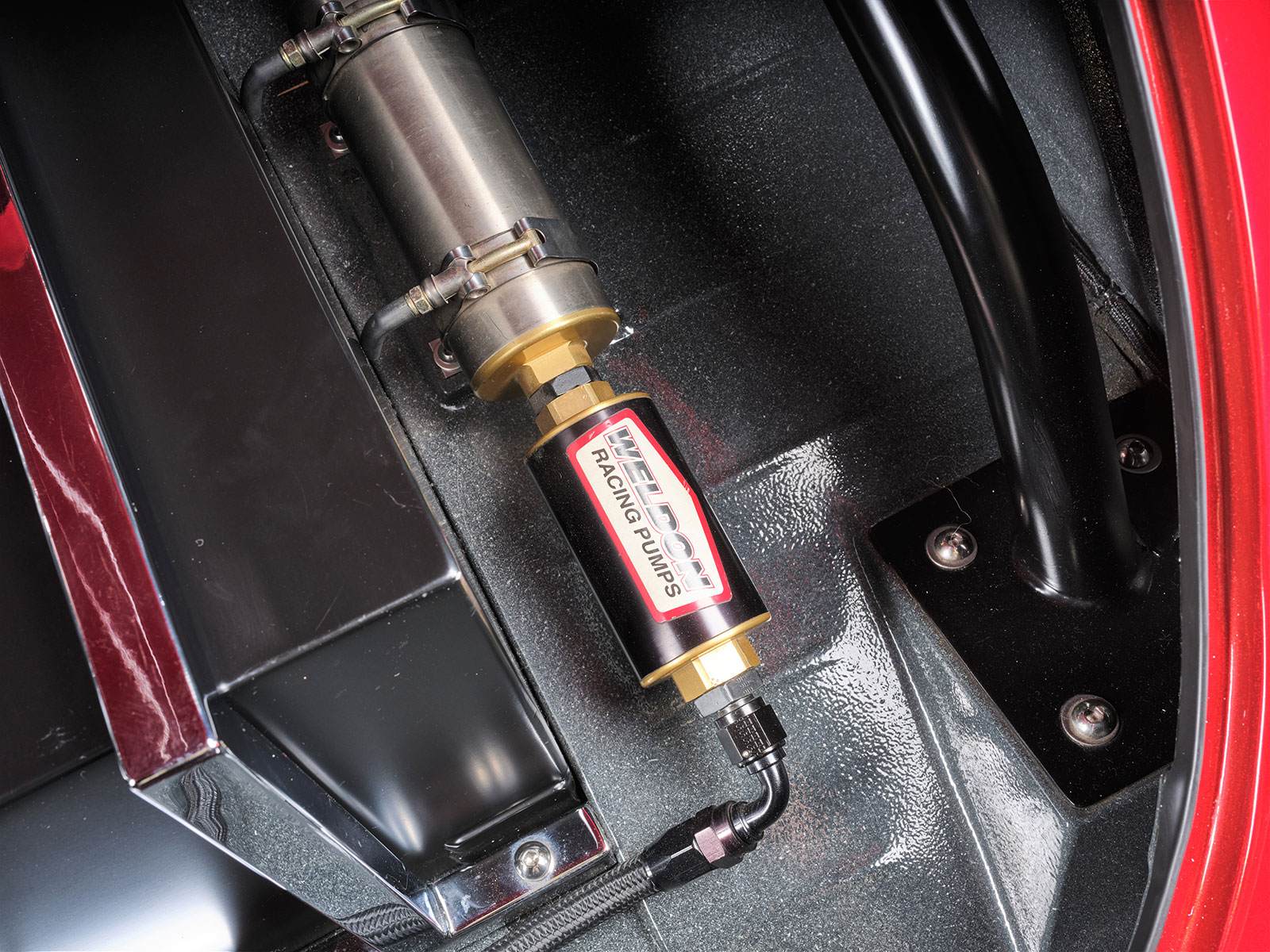 The tight confines of the coupe cabin are filled with specially crafted details, including a leather-wrapped roll cage with hand stitching. Kent Waters Originals is responsible for the interior work, using a combination of leather and Alcantara suede, stitched in a retro pattern on the Recaro bucket seats, custom door panels, and headliner. The steel dash is modified to accept a Racepak IQ3S dash and Rockford Fosgate stereo head unit. A custom console houses the Lokar shifter, AC controls, and ignition switch, while an tilt ididit steering column and Righteous Sparc Industries steering wheel finish off the interior.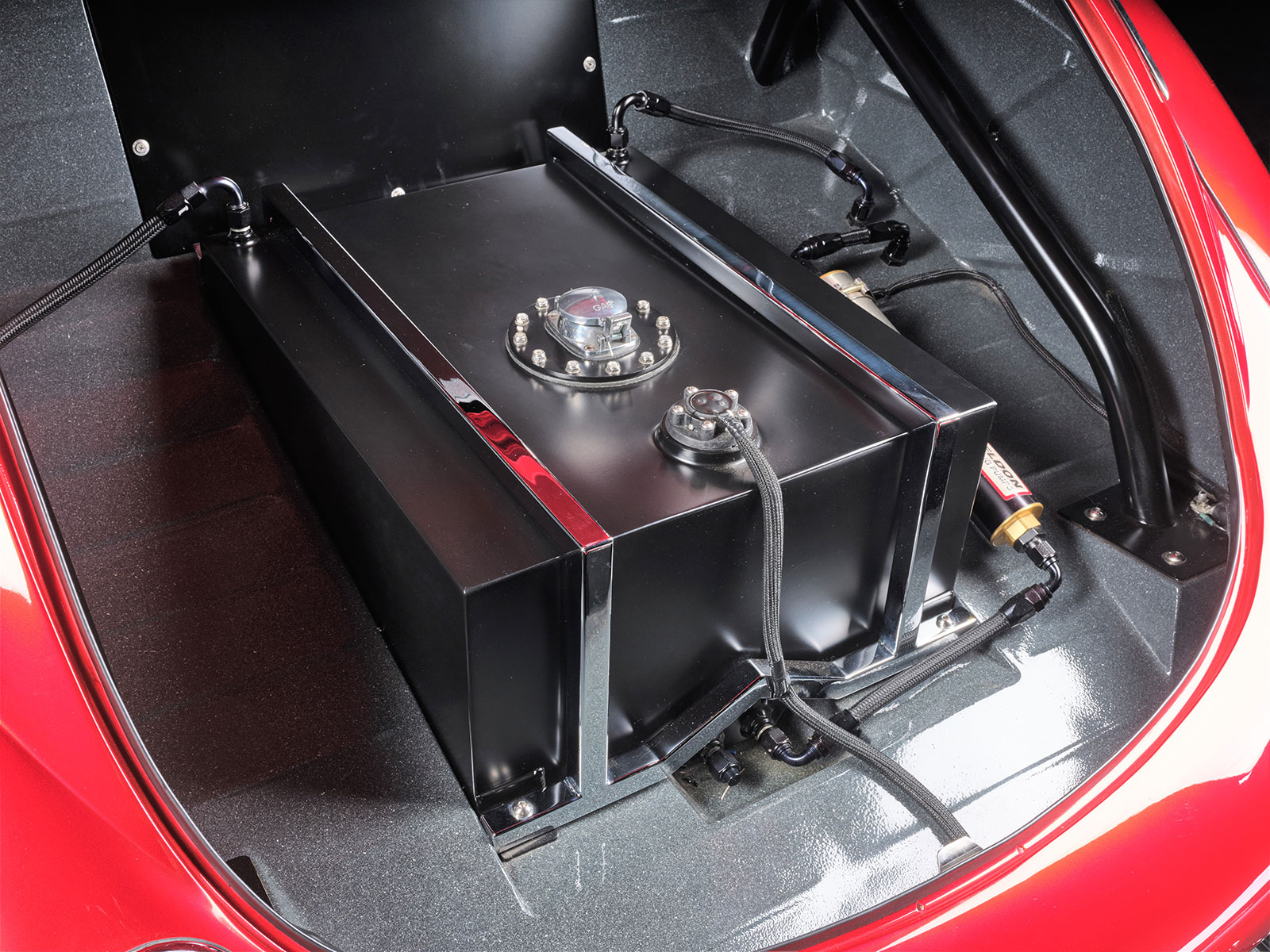 Beau's Willys made its big debut at the final Shades of the Past Hot Rod Roundup in Pigeon Forge, Tennessee. There the car won the ISCA Pick of the Show thanks to endless amounts of high-end details everywhere you look. Beau's wife Tiffany put together the sign boards, which help tell the story of this car's history on the dragstrip, but this car's story is best told by Bogan, who loves recalling those old memories of days gone by. Although his old gasser has a new identity these days, the spirit of the Cat Skinner is alive and well and will remain in the Renfroe family for many years to come. MR