James Wiley's '64 Chevy II Nova Project
By Tommy Lee Byrd   –   Photography by the Author
The old car obsession starts with a spark, and it could hit at any time. For some, the spark may only last a season of life, but for others it never goes away, even when life's obstacles seem to get in the way. For James Wiley of Fairburn, Georgia, the spark happened early on, thanks to his father's love for muscle cars, which transformed into his own project car ideas, spawned by the machines he saw in his favorite Chevy magazines. During one of his many trips to the store to get the latest issue, he told his father, "One day, my car's going to be in the book." At that point, James didn't know what car that would be, or when it would happen, but he distinctly remembers making that a goal long before he got his hands on a project car.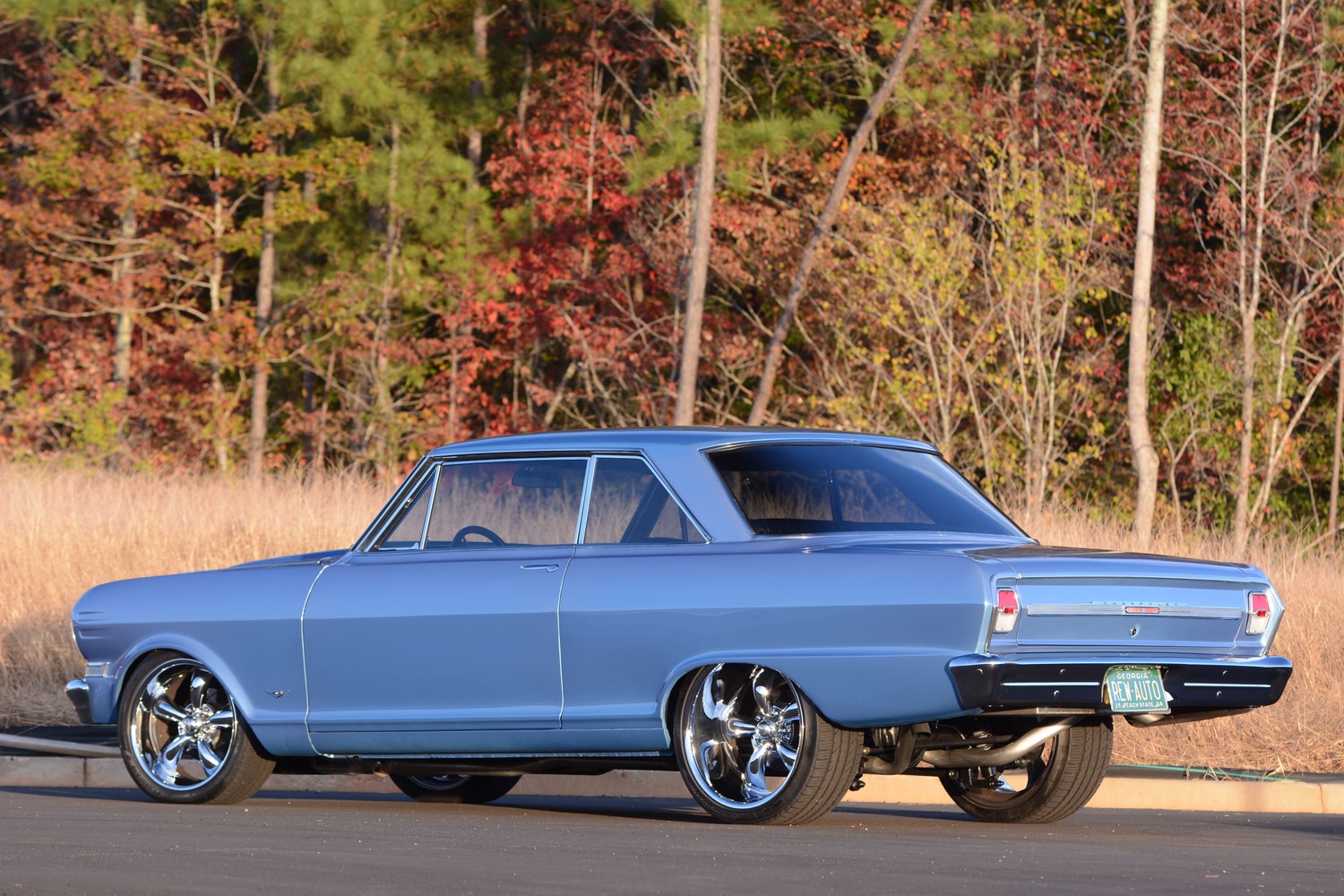 Having a car featured in a magazine is a crowning achievement for any car enthusiast, and it's even more meaningful when the car and its owner have a long history together. There is no shortage of history between James and the '64 Chevy Nova on these pages, as he's owned it for the last 36 years, and the goals he set as a child are finally coming into focus. Let's rewind the clocks and dig into the history of this long-term relationship.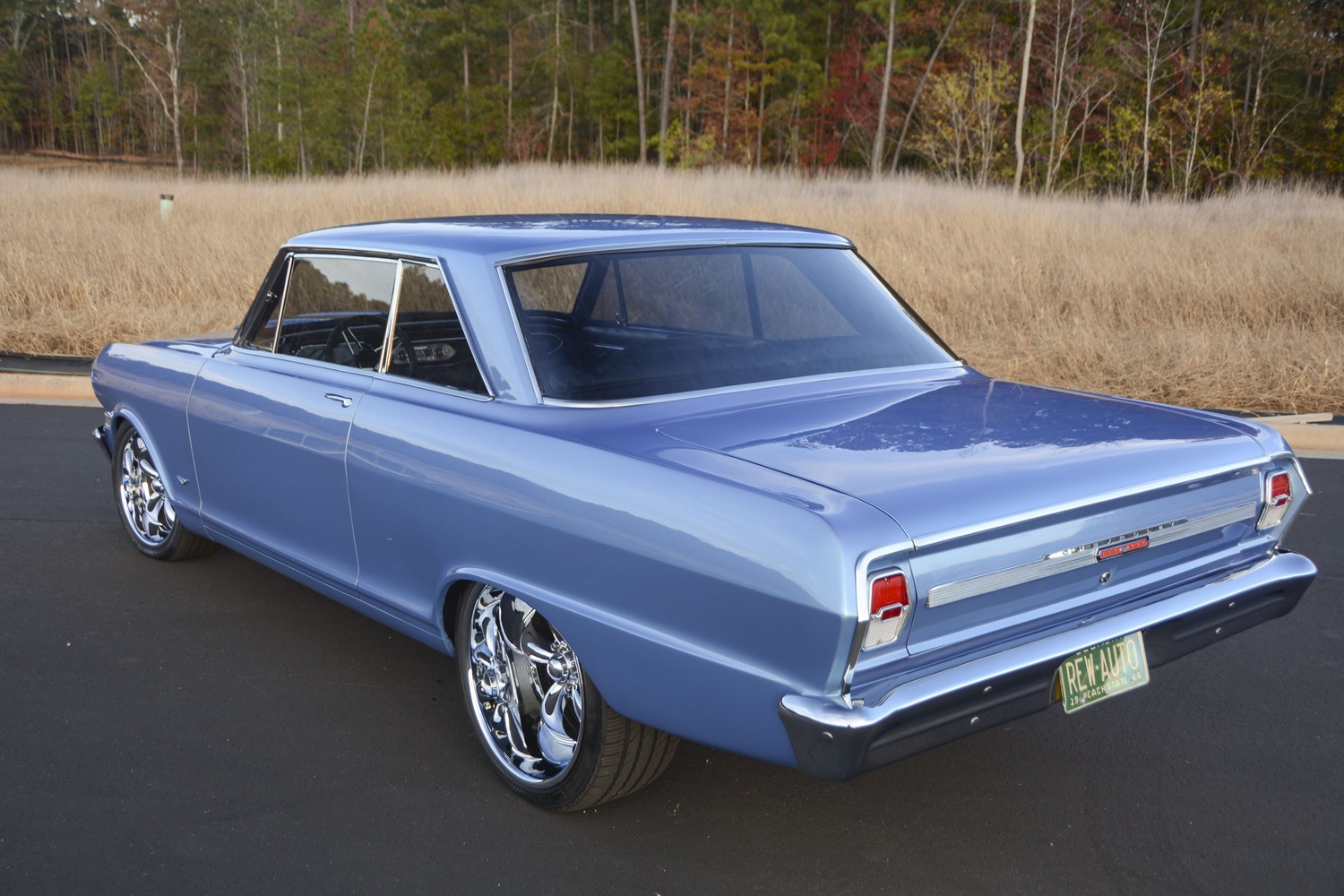 900hp N/A SUPER STOCK NOVA: 1966 Nova Reborn for Gear Jammer Racing
Going back to his teenage years, James' father promised to buy him a car if he kept good grades. That's all the motivation James needed to keep his head on straight. One day on the school bus, James was drawing a Nova on his folder, and a friend, Melissa, asked if he liked old cars. James smiled and explained his love for old cars, and that he was hoping to find a car of his own. His friend commented that her father bought and sold cars and that he had several for sale. James told his father about the place and they made plans to check it out a few days later. Of course, James was blissfully unaware of his father's intentions when it came to the type of car he was willing to buy for him in return for the good grades, but he'd find out soon enough.
They visited his friend's place, and while there were several cars and trucks for sale, the one that caught his father's attention was a stripped-out Nova. James says, "It didn't have a hood, engine, transmission, rearend, or back seat … just a skeleton sitting on the pine straw." James watched intently as his father scoped out the car, ultimately asking the owner how much he wanted for it. The man's response was, "I never really liked those box Novas; I'll take $50 for it." And with that $50 investment, James' father held up his end of the bargain by buying him a car, but it was more about the time spent working on the old Nova than the dollars spent. It taught James about the satisfaction of bringing an old car back from the dead and taught him to respect the process instead of expecting the result to come easy.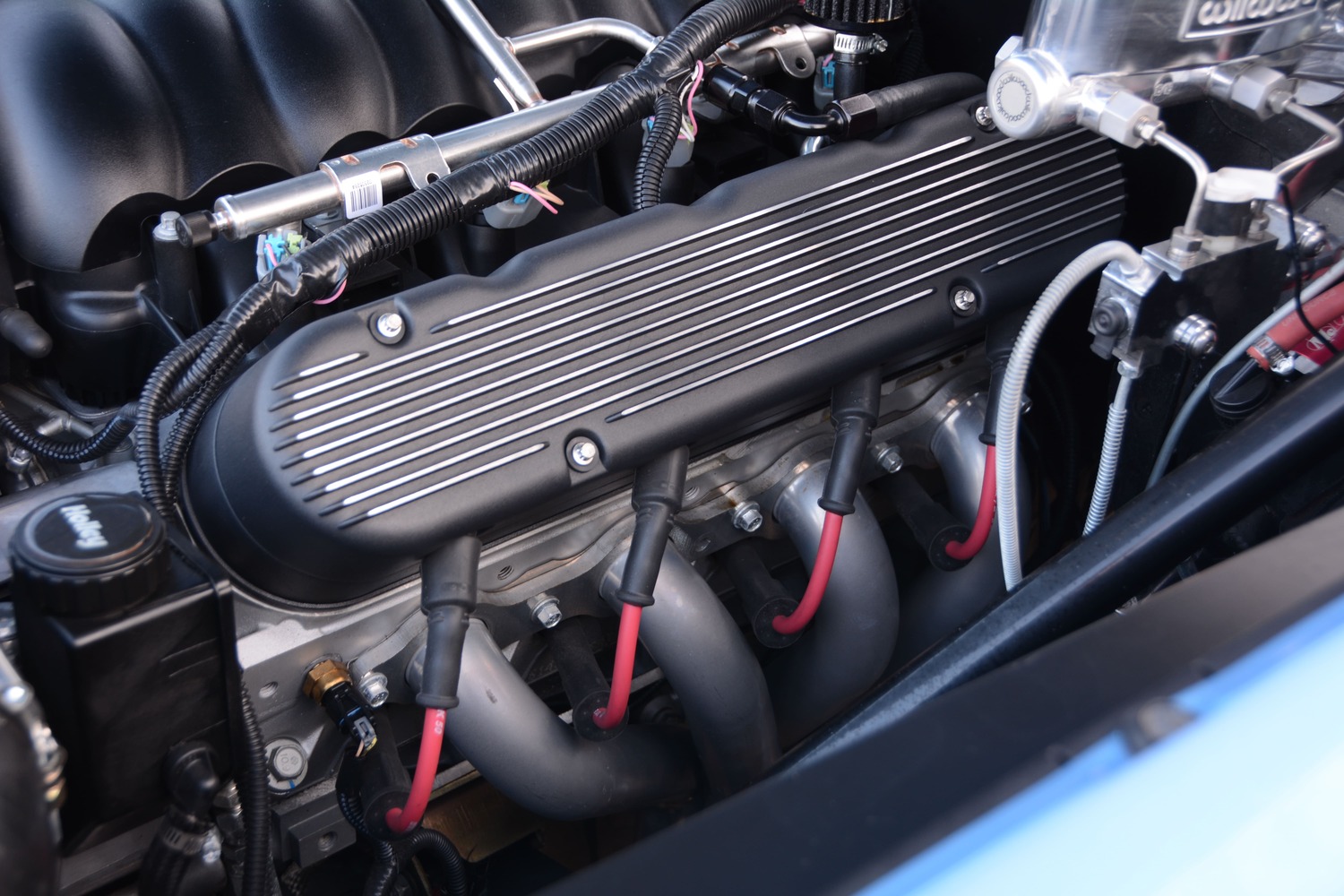 That summer James' dad installed a 250ci inline six-cylinder engine and Powerglide transmission. They looked around locally for other parts to fill in the missing pieces and then James' uncle painted the car white. James nicknamed it "Casper." They went even further with the rebuild, installing new medium blue upholstery, whitewall tires, and factory Super Sport hubcaps. The old Nova had a new life and James vividly remembers driving it to the first day of his senior year in high school. He was immensely proud of the car, but his classmates were quick to call him out because of the missing side trim. Obviously, those so-called friends hadn't learned the valuable life lessons that James experienced during his summertime rebuild with his father. The commentary only motivated him to keep pushing toward his goals.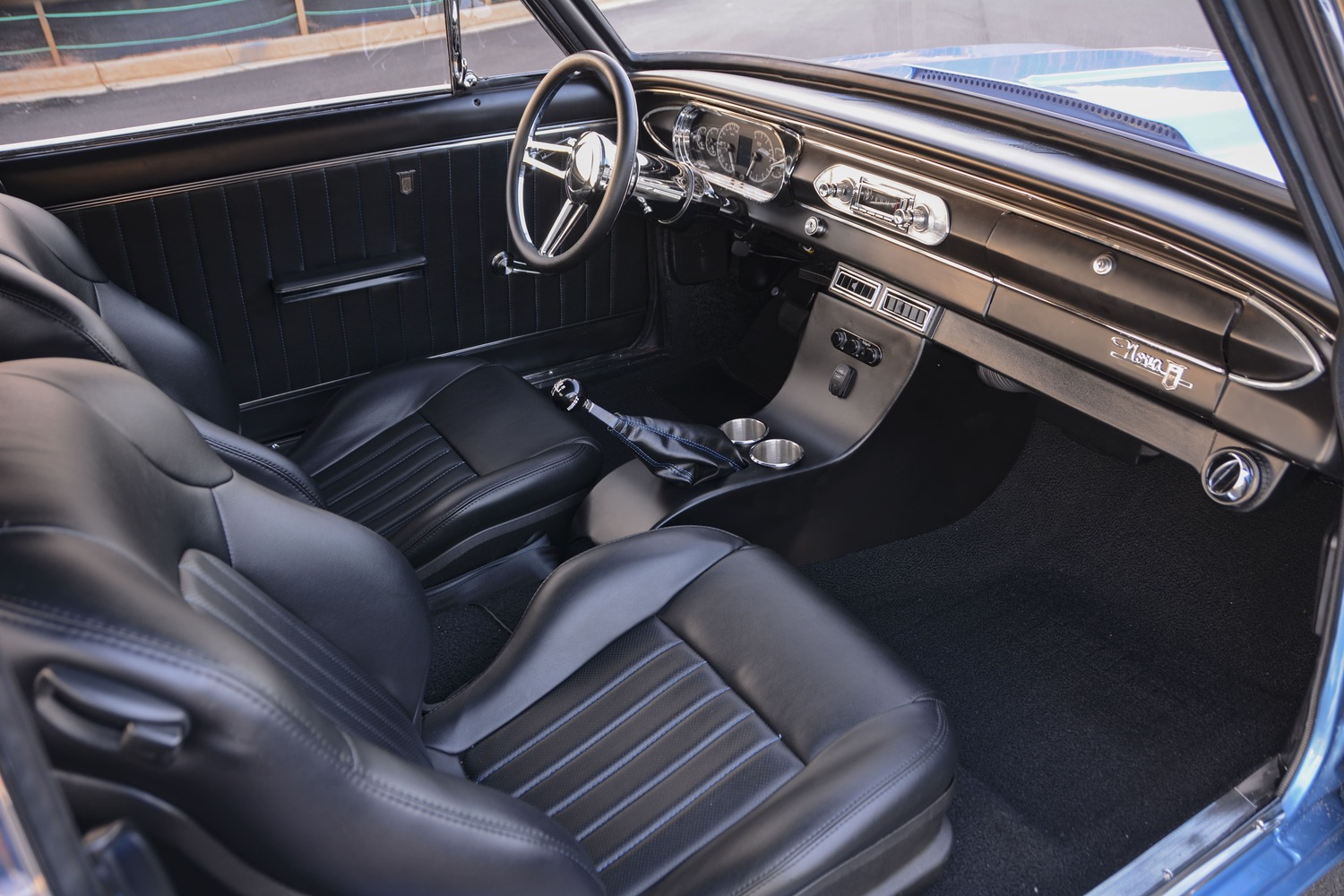 Straight-axle 1967 Chevy Nova Runs 10-Second quarter-mile times: Don Fardie's Chevy Nova Gasser
As he worked summer jobs, he saved some money and developed a new vision for the car. By the age of 17, he graduated high school and joined the Army not long after. While he served his country, he couldn't help but think of the Nova back home. Upon his return from Saudi Arabia, he immediately went to check on the car—a dusty reminder of simpler times. As time went on, James never gave up on his Nova, but his dreams continued to evolve as he gathered parts. His original idea of a 327 and four-speed with Cragar S/S wheels eventually changed to 6.2L LS horsepower, six-speed, a narrowed 9-inch, mini-tubs, coilover suspension, and other modern goodies when the project became a serious priority around 2010. James was finally able to put the finished product on the road in 2021, thanks to help from several good friends, Mike Olden, Steve Cox, Jerry Hate, and Andrew Gleason, along with support from his wife, Torre.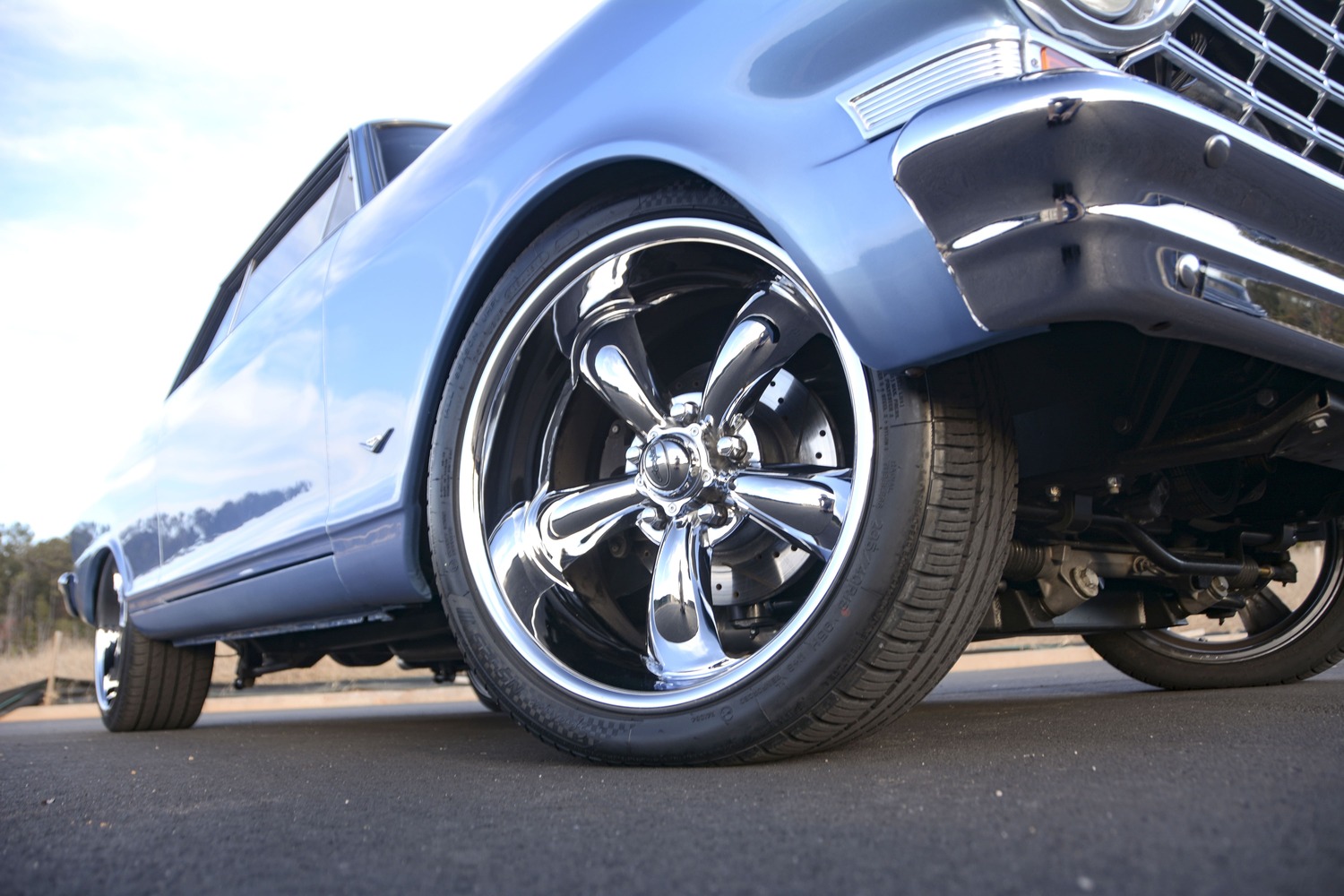 Olden was responsible for the fabrication on the car and the installation of the TCI front and rear suspension. The car had some rust issues, so it needed floorpans, quarter-panels, and new doorskins. Olden also smoothed the firewall, shaved the cowl panel, and welded in the Kindig-It door handles. The holes for the missing side trim have also been filled. Andrew Gleason handled the rest of the bodywork and Jerry Hate laid down the PPG materials in a custom blue that gives the classic Chevy a modern look in combination with the staggered Coys five-spoke wheels. James re-assembled the car with great care, making sure every detail aligned with his long-term goals, even though he was anxious to get it on the road after so many years.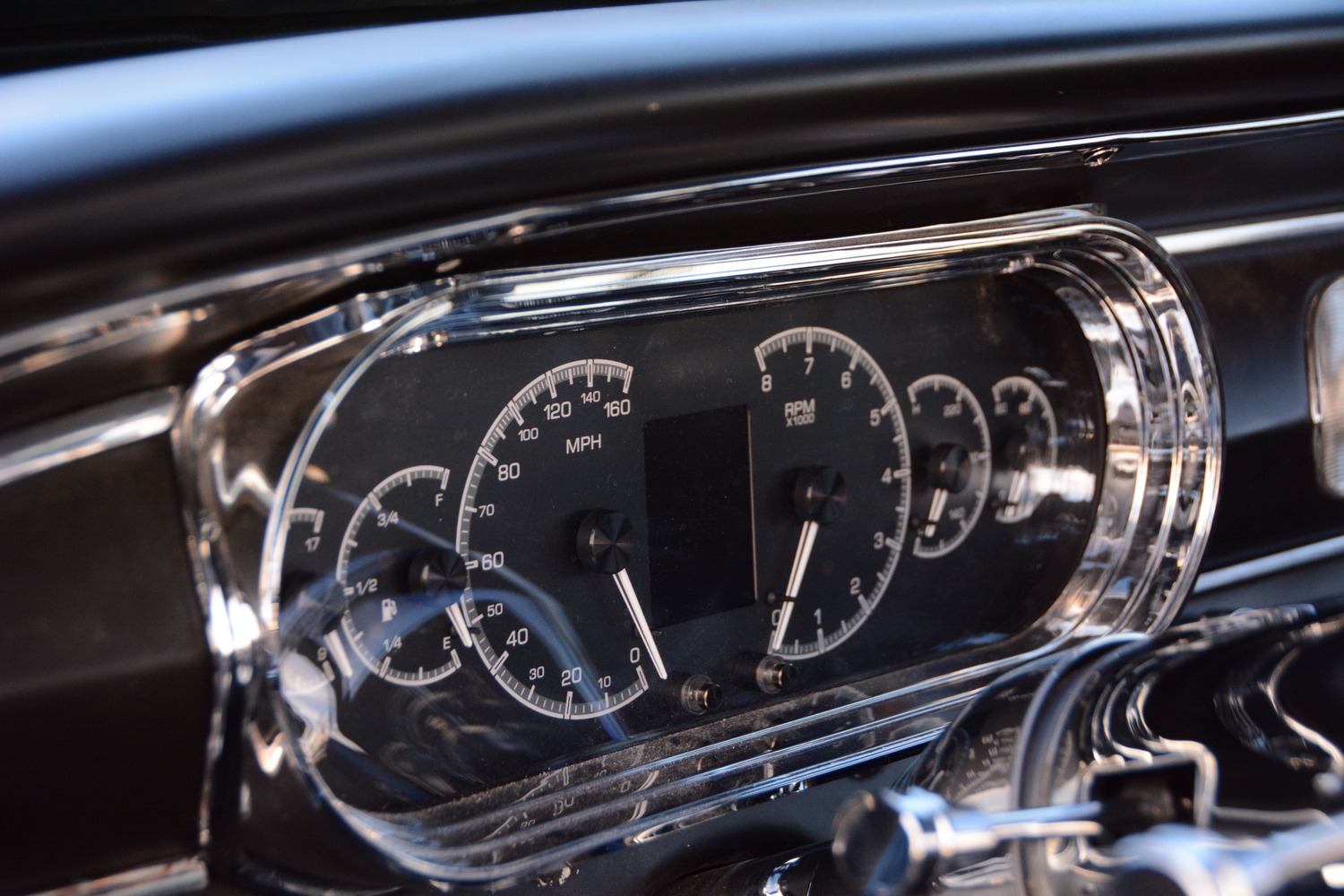 Those daydreams and pencil drawings on the school bus in the '80s were just the start of a passion that would last a lifetime. His childhood dream to have a car featured in a magazine might've seemed like an unachievable goal for a young gearhead, but when you see the result of his efforts, you'll find that his stunning Nova outpaces anything he could've put onto paper back in the day. The important aspect is the vision and the desire to take a forgotten jalopy and turn it into his dream car, and James never lost sight of that throughout all of life's curveballs and challenges along the way. His father's $50 investment pales in comparison to the money spent on this modern rendition, but it's still the same Nova that started it all for James and it'll continue to be a member of the family for many years to come.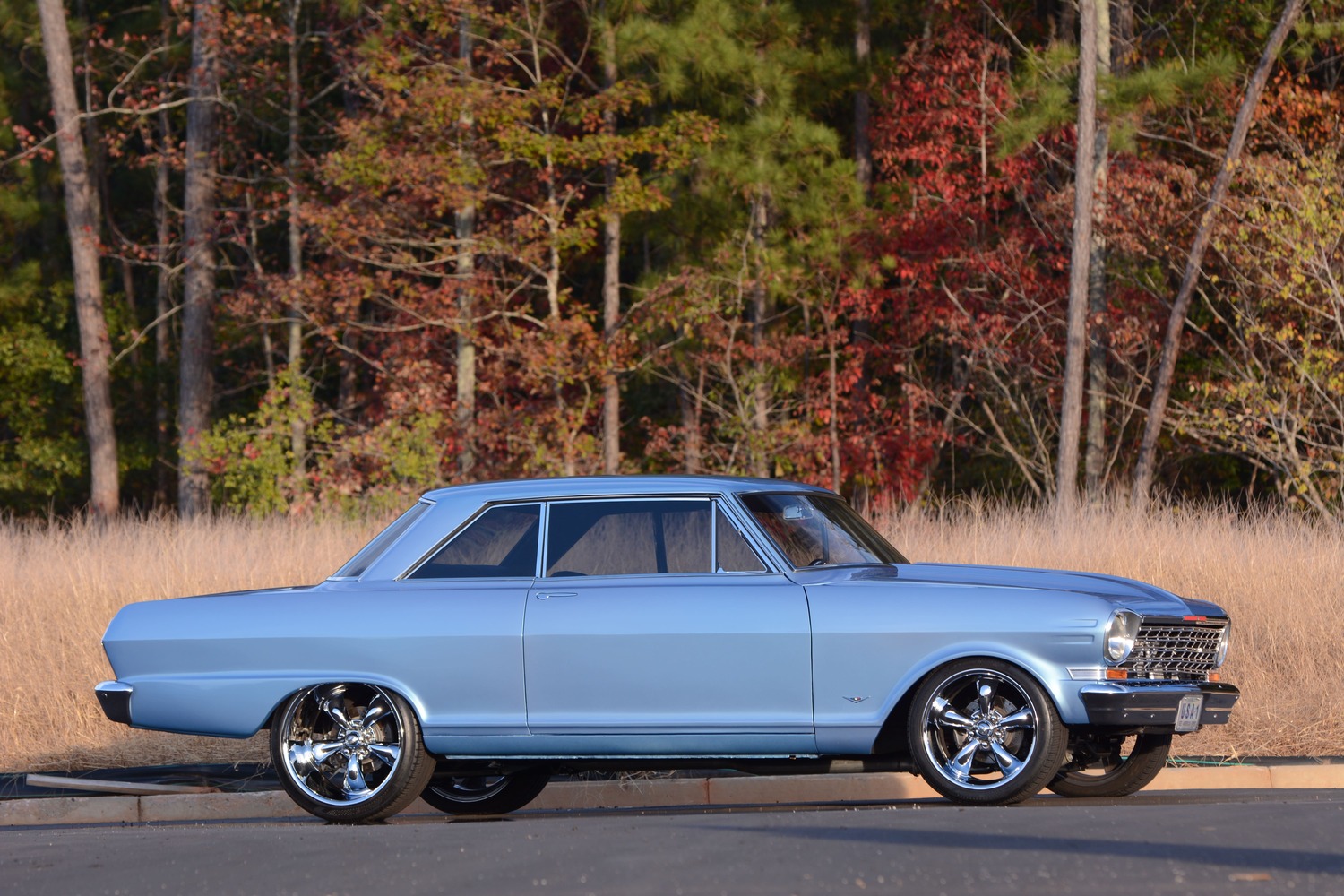 TECH CHECK
Owner: James Wiley, Fairburn, Georgia
Vehicle: 1964 Chevy II Nova
Engine
Type: LS
Displacement: 380 ci
Compression Ratio: 10.7:1
Bore: 4.085 inches
Stroke: 3.622 inches
Rotating Assembly: Stock crank and rods, 0.020 inch over pistons
Cylinder Heads: L92 castings
Valvetrain: LS6 valvesprings
Camshaft: BTR Stage 3
Intake: LS3
Assembly: Owner
Exhaust: Stainless headers, 2.5-inch exhaust, Dynomax mufflers
Ancillaries: Holley serpentine belt system, finned coil covers, custom airbox
Output: Estimated 535 hp
Drivetrain
Transmission: T56 six-speed
Clutch: GM LS9
Rear Axle: 9-inch, narrowed to 50 inches, Eaton Truetrac, Moser Axles, 3.55:1 gears
Chassis
Front Suspension: TCI subframe, tubular control arms, coilovers, sway bar
Rear Suspension: TCI four-link, coilovers, sway bar
Brakes: Four-wheel disc, drilled-and-slotted rotors
Master Cylinder: Wilwood aluminum tandem
Pedals: Stock brake and clutch, Lokar drive-by-wire throttle
Wheels & Tires
Wheels: Coys C5 18×8 and 20×10
Tires: Nankang NS-25 235/40R18 and 275/40R20
Interior
Seats: Custom buckets
Steering: Ididit column, three-spoke billet wheel
Console: Custom by Mike Olden
Shifter: Hurst
Dash: Stock
Instrumentation: Dakota Digital
HVAC: Vintage Air
Audio: Custom Autosound
Wiring: American Autowire
Exterior
Bodywork: Andrew Gleason
Paint: Custom-mixed PPG blue painted by Jerry Hate
Trim: Shaved side trim, fuel door, wiper cowl
Hood: Steel cowl induction
Grille: Stock
Bumpers: Stock
Door Handles: Kindig-It door handles
Lights: LED