Ground-Up Restored 1966 Nova SS
By Nick Licata   –   Photography by Jason Matthew
Vintage muscle cars tend to go through a lot—a lot of changes, and in many cases, a lot of owners. This immaculate '66 Nova SS was purchased by Eddy Zuchowski who bought it from Scott Jones who bought it from Midwest Muscle Cars in Jonesville, Michigan, that bought it from retired Alabama NASCAR driver Hut Stricklin Jr. This lengthy transfer of power started in 2015, and those are just the ownership changes that we know of, but there were likely others between 1966 and 2015 as well. For our purposes, we'll focus on the car's latest incarnation, which was started by Scott Jones back in 2018 and completed sometime in 2020.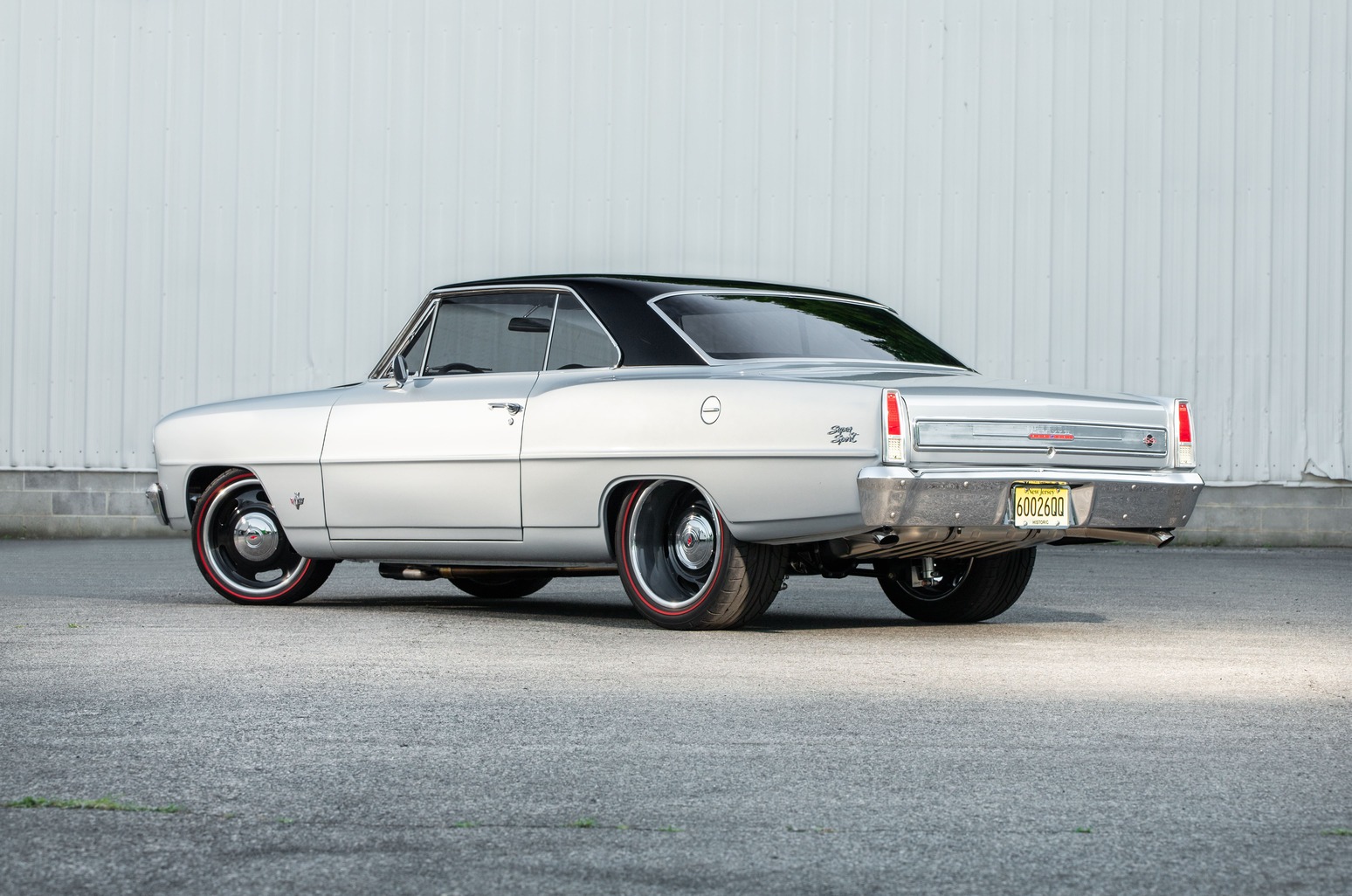 Scott did some reconnaissance research on the vin and cowl tags prior to purchasing the car and found it to be a true 118 SS 327/275hp, four-speed car with the rare W/A paint code (Chateau Slate/Tuxedo Black–painted top). His research also revealed this color combination was discontinued before the production year ended. Scott always liked vintage Novas, and the rarity of this one enticed him to pull the trigger and take it home.
"I purchased the car and drove it for about a year, but it wasn't much fun. The suspension and brakes weren't great, and to be honest the engine didn't run well either. So, I went all in and did a complete restoration from the ground up," Scott states. "After having it sandblasted the car appeared to be in pretty good shape, so we kept all the original sheetmetal except for the driver side doorskin and the quarter-panels, which we replaced with N.O.S. sheetmetal. While in there, we grafted in a set of Detroit Speed mini-tubs to accommodate the big tires and wheels I'd be running."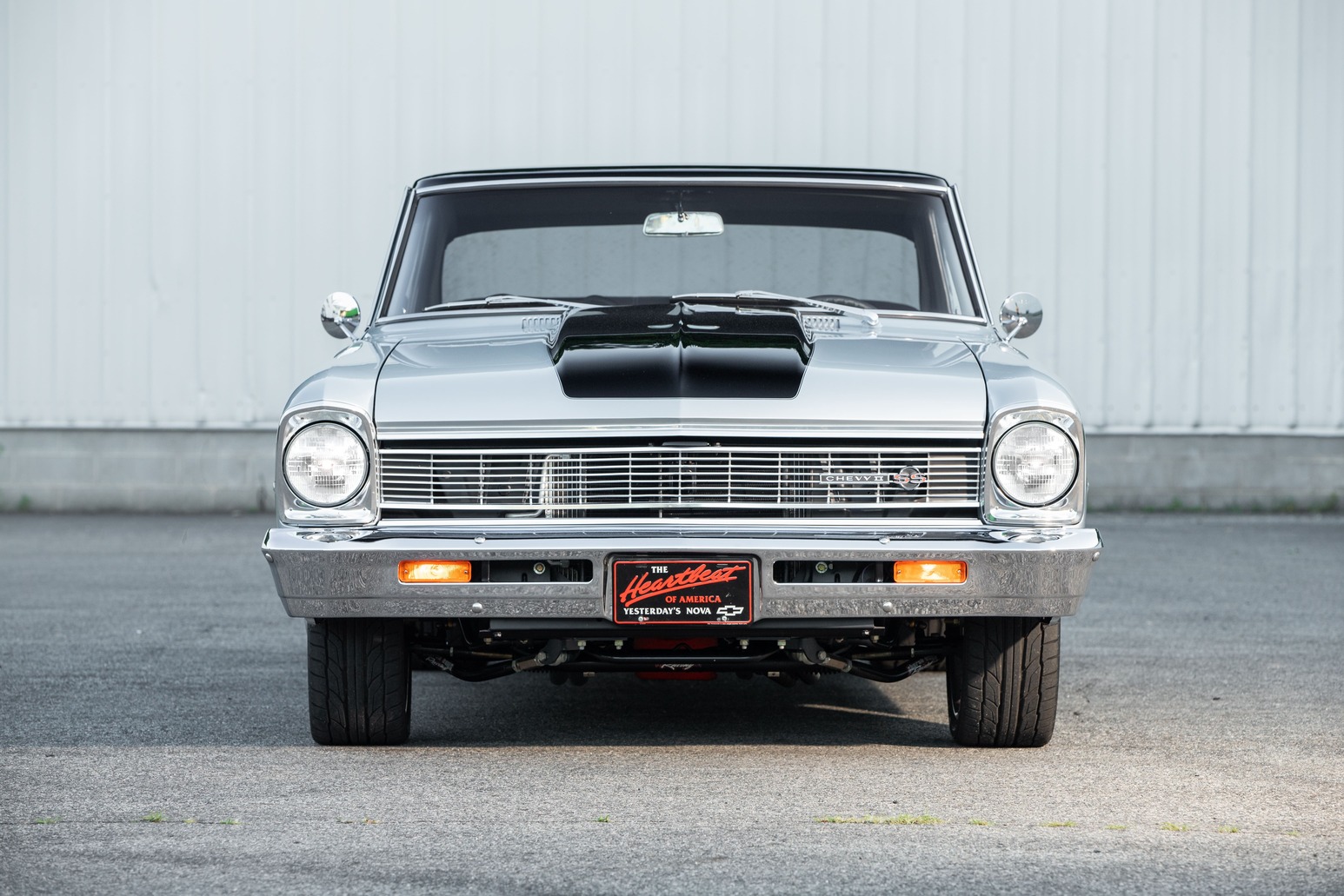 Scott's idea was to bring the car back to its original look with modern driveline and chassis components. He proceeded with the aforementioned Chateau Slate and Tuxedo Black roof, which carries onto the cowl hood. JT's Custom Paint Garage in Moravia, New York, took care of bodywork business prior to Jason Baran laying down a decadent layer of paint and mile-deep clear. JT's also filled the area above the trunk for a cleaner look.
Keeping with the factory motif, all the trim, bumpers, and sideview mirrors are rechromed stock pieces. The only hint of modern modifications are the LED taillights.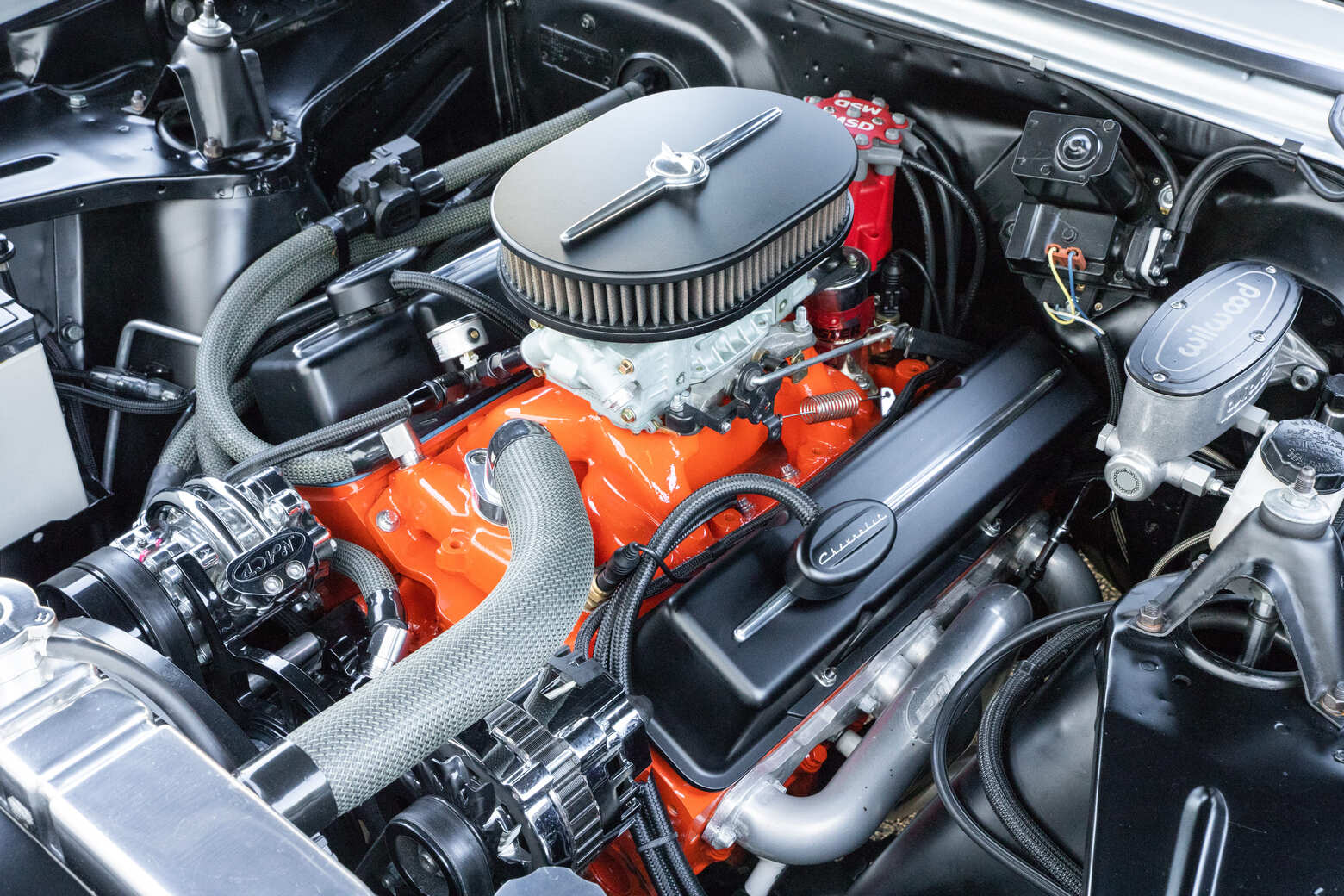 Check Out This Nova: Amazing Pro Touring style 1966 Nova Restomod
In the power department, Scott admits he'd have gone with an LS if given the chance for a do-over, but he was enticed to keep the car on the somewhat original side, at least in appearance. Besides, the small-block fell into his comfort zone and at the time he wasn't poised to build a tire-shredder—just a "daily" with a little attitude and a cool stance.
Engine details were sparce, but we do know it's basically a stock 336ci piece from 1966. Doug Holmes out of Auburn, New York, bored it 0.060 over and slapped on a set of Dart aluminum heads and a Dart dual-plane intake. He dressed it up with valve covers and air cleaner from Billet Specialties along with an aftermarket accessory drive system. The rumble comes by way of Church Boys headers and exhaust system.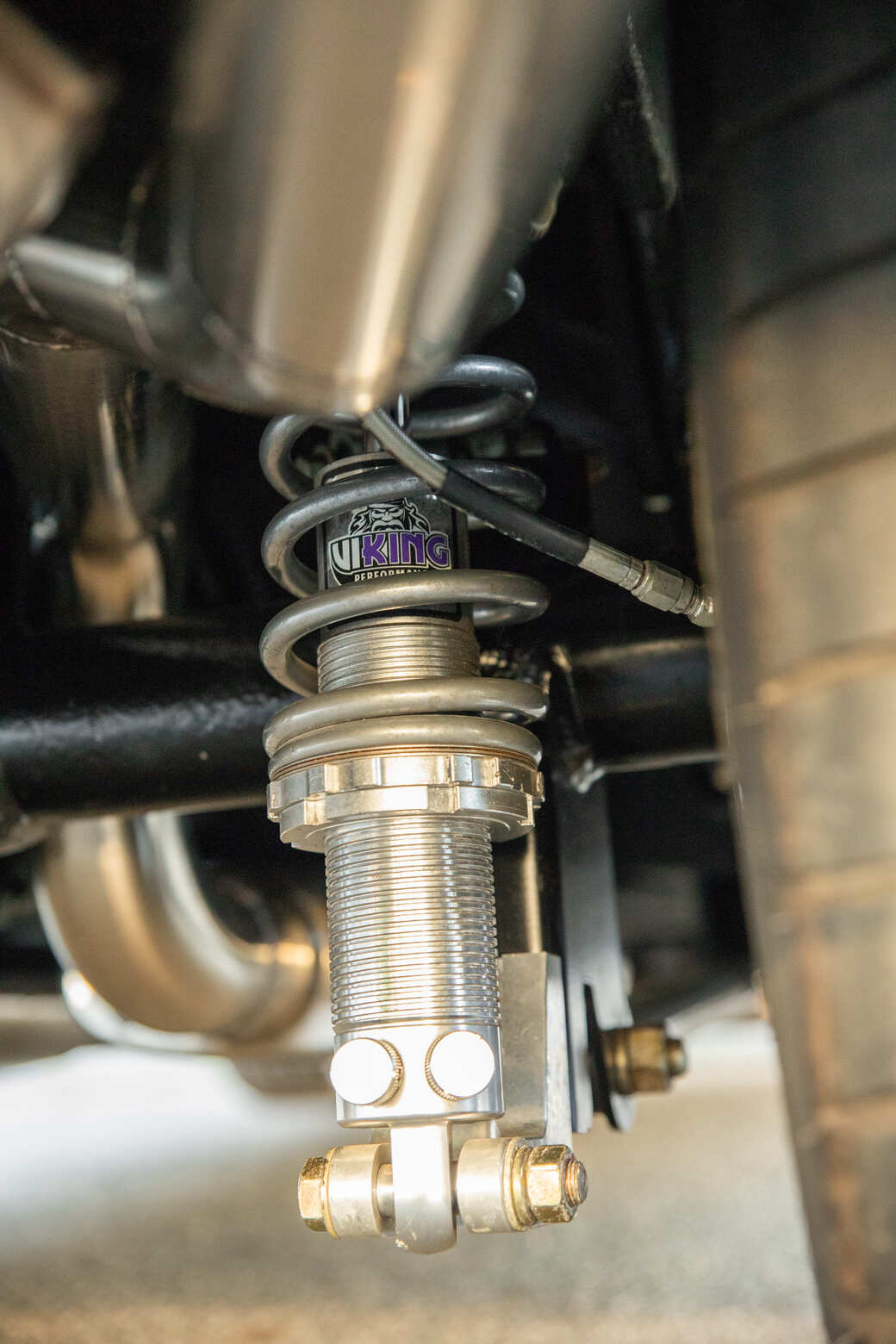 The car rolls on a stock chassis with a Church Boys rack-and-pinion steering system up front dampened by double-adjustable Viking shocks. Out back is a Church Boys Racing Tri-4-Link with Viking shocks as well. A 12-bolt rearend houses a limited-slip posi and 3.31 gears and Moser 31-spline axles are at the ready should the day come when some hefty LS horsepower is applied.
Wilwood binders take care of stopping chores—six-piston calipers up front and four-pistons out back, all on 12-inch rotors. The Wilwood master cylinder proportion valve provides unwavering pedal performance.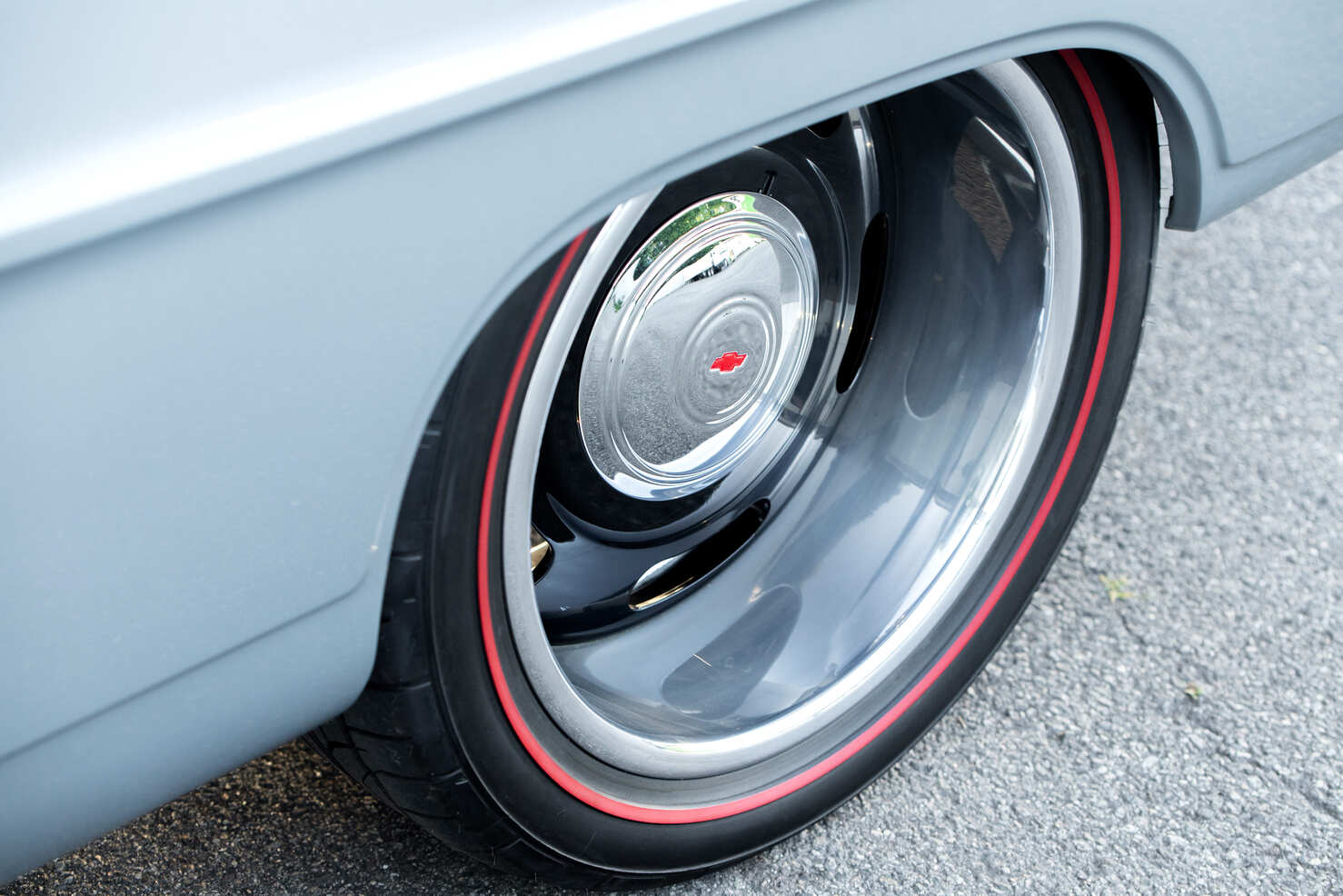 The American Racing VN506 wheels give the car a sleeper look but coming in at 18 inches they pitch a more updated approach. The redline Diamond Back tires adhere to the vintage vibe while incorporating a modern edge with 225/40R18 tires up front and 295/40R18 rubber out back. It's a sleek look that requires a second take to realize this Nova is quite a bit more than a stocker.
The interior is a performance interpretation designed with comfort in mind, as John Bates of JMB Upholstery put together an inviting ensemble of Daytona weave black carpet merged with black synthetic leather accented by blue stitching on the custom door panels, dashpad, and the '02 Camaro bucket seats.
The Dakota Digital gauges add state-of-the-art technology to the stock dash and factory- appearing Custom Autosound head unit, which is wired up to a quad assembly of Blam Audio speakers. The ididit steering column and CON2R steering wheel continue the contemporary flavor while not overshadowing the Nova's classic artistry. A Vintage Air A/C system fights the heat during those sweltering East Coast summer days.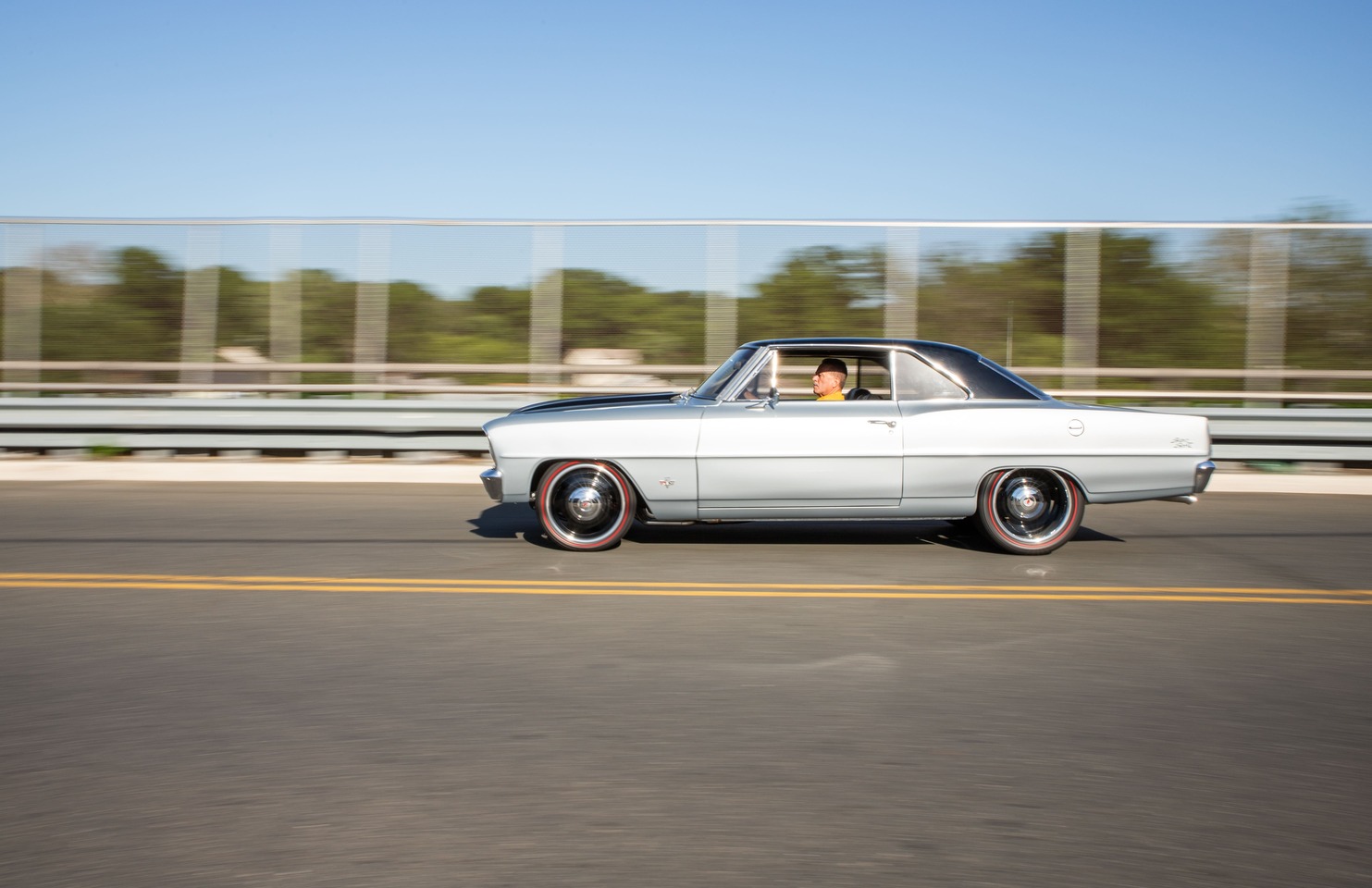 More Awesome Chevy Love: Pro Touring 1966 Chevelle with LSA Power
Scott put all his heart into the Nova and was able to finish it before health issues forced him to sell the car. He refused to let it go to just anyone with a fat wallet. While showing the car at the 2021 Syracuse Nationals, it was chosen as one of the "Designers' Dozen." That got the attention of Eddy Zuchowski who expressed interested in buying the car. A lengthy discussion with Eddy convinced Scott that he was "the right person to take care of my car."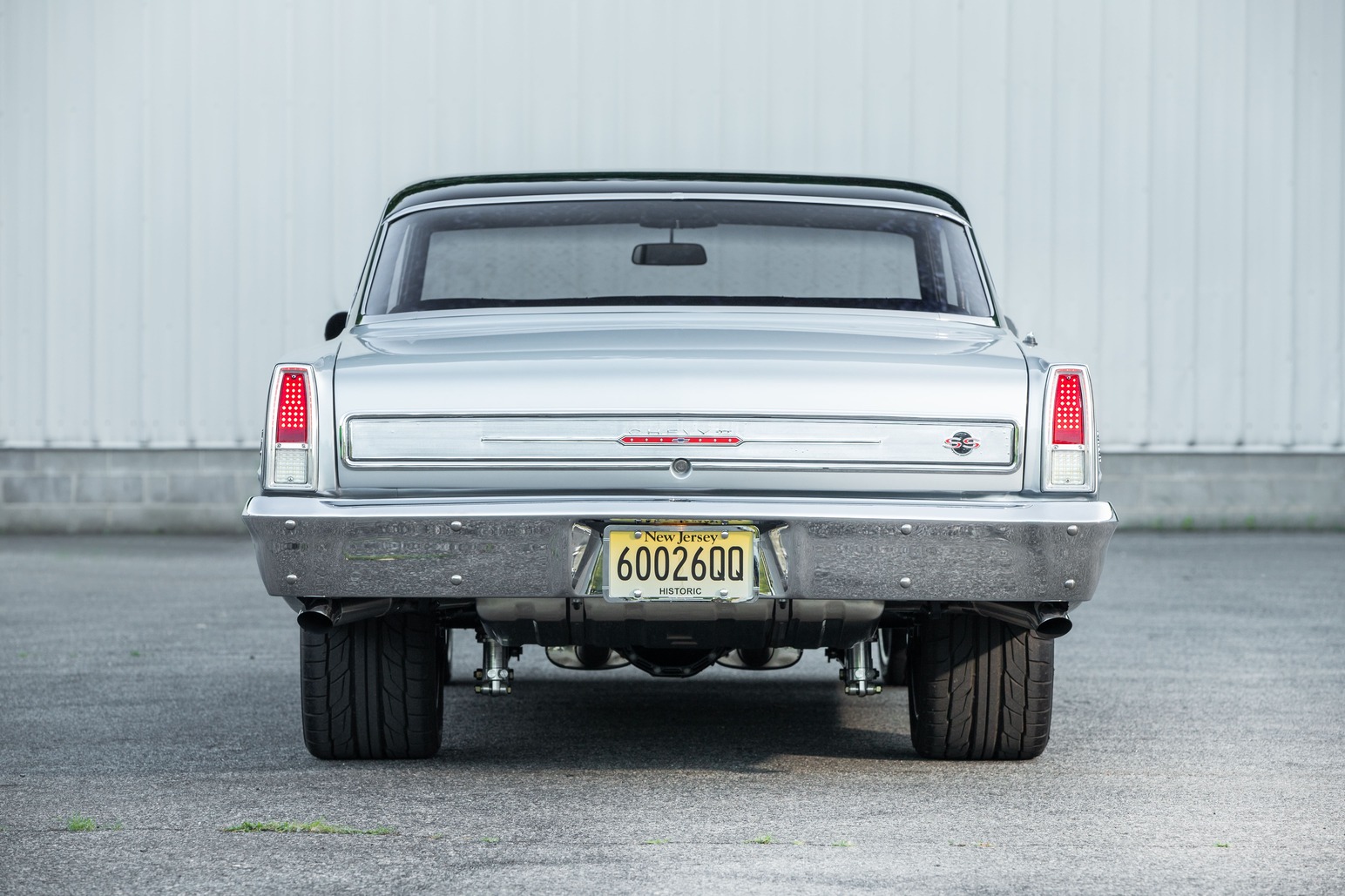 Scott built the car as a driver designed to soak up vast amounts of road miles, and since Eddy has taken ownership he's complied with Scott's wishes and drives the car to cruises and shows every chance he gets. "Scott said he'd sell me the car under the stipulation that I had to drive it as much as possible or there would be no deal," Eddy states. "I'm honoring my end of the bargain and enjoying every mile."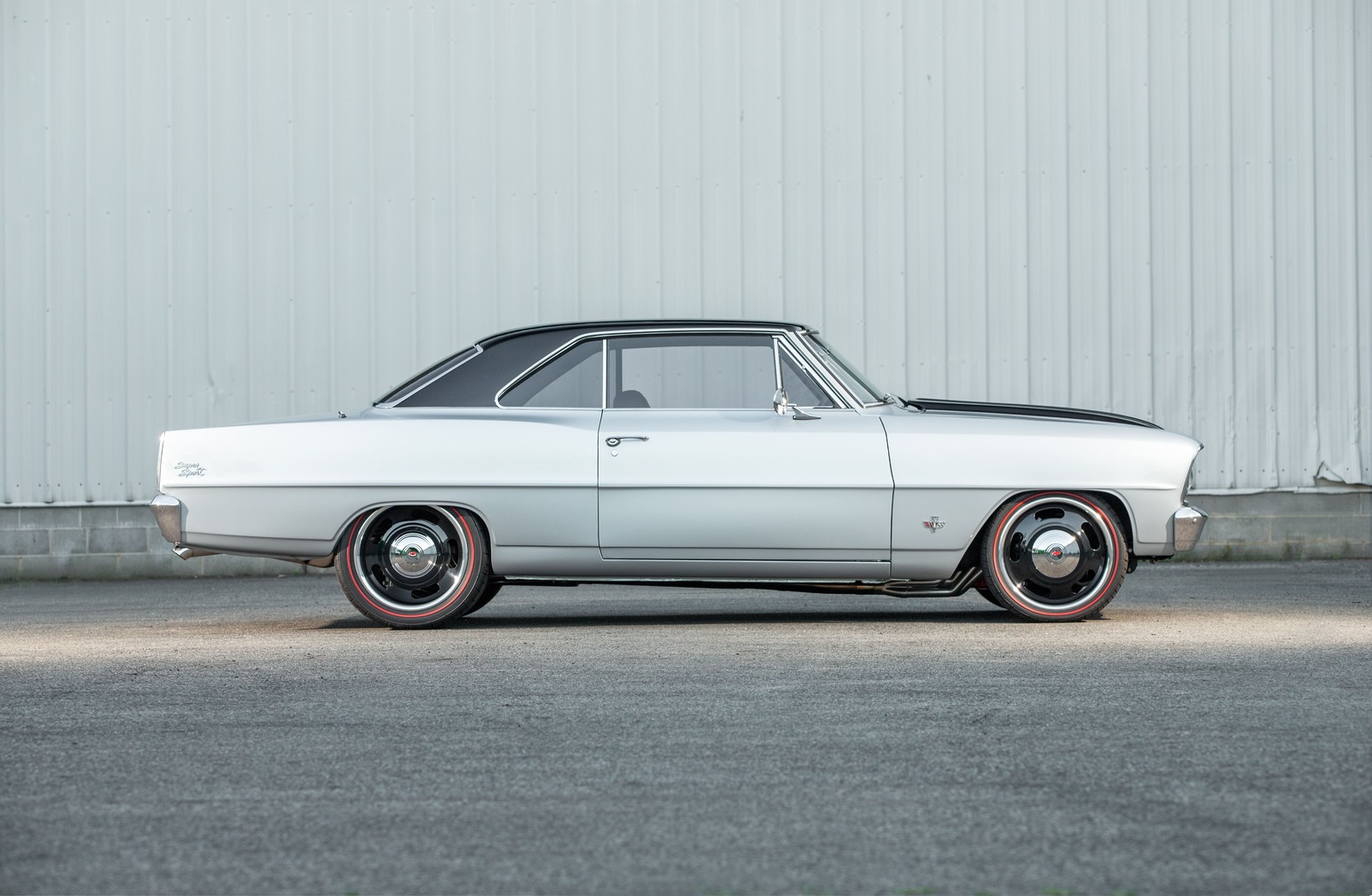 TECH CHECK
Owner: Edward Zuchowski, Pompton Plains, New Jersey
Vehicle: 1966 Chevy Nova SS
Engine
Type: 1966 Chevy small-block
Displacement: 336 ci
Cylinder Heads: Dart aluminum
Rotating Assembly: Scat Crank, SRP flat-top pistons
Induction: Dart dual-plane intake, Holley 650-cfm carburetor, K&N element
Assembly: Doug Holmes, Finger Lakes Auto and Machine (Auburn, NY)
Exhaust: Church Boys Racing headers, Church Boys 3-inch custom exhaust with dual-chambered turbo mufflers
Ancillaries: Billet Specialties valve covers, Billet Specialties oval air cleaner, aftermarket front drive system, Painless wiring
Drivetrain
Transmission: Muncie M22
Clutch: McLeod RXT Street Twin-disc
Rear Axle: GM 12-bolt, 3.71 gears, Moser axles
Chassis
Front Suspension: Church Boys Racing tubular upper and lower control arms, Viking double-adjustable shocks
Steering: Church Boys rack-and-pinion
Rear Suspension: Church Boys Racing Tri-4-Link, Viking double-adjustable shocks
Brakes: Wilwood 12-inch rotors, six-piston calipers front; 12-inch rotors, four-piston calipers rear; Wilwood manual master cylinder and proportion valve
Wheels & Tires
Wheels: American Racing Rally (18×8 front, 18×10 rear)
Tires: Diamond Back 275/35R18 front, 295/30R18 rear
Interior
Upholstery: Daytona Weave black carpet, black with blue stitching synthetic leather door panels, dashpad, and seat covers
Installation: John Bates at JMB Upholstery (Canandaigua, NY)
Door Panels: Custom by JMB
Seats: '02 Camaro
Steering: Ididt steering column, CON2R steering wheel
Shifter: Hurst
Dash: Stock
Instrumentation: Dakota Digital
Stereo: Custom Autosound head unit, Blam Audio Relax speakers, Blam amplifier
Sound System Install: Tim Radcliffe
HVAC: Vintage Air
Pedals: Billet Specialties
Door Handles: Billet Specialties
Exterior
Bodywork and Paint: Jason T. Baran at JT's Custom Paint Garage (Moravia, NY)
Paint: PPG Chateau Slate/Tuxedo Black
Hood: 1-inch cowl
Mini-Tubs: Detroit Speed
Grille: Stock
Bumpers: Stock
Headlights: Stock
Taillights: Stock with LED