Richard Miller's 1968 Camaro
By Nick Licata   –   Photography by Wes Allison
Richard Miller's a hot rodder to the bone, and he's been that way for a good part of his life—the past 49 years give or take. It all started as a 16-year-old high school sophomore living in Detroit and spending his weekends and every bit of free time wrenching on cars and drag racing with and against his buddies at Milan Dragway. A move to Southern California a few years later kept him in the drag scene as the area was, and still is, a hotbed for drag racers and hot rodders alike.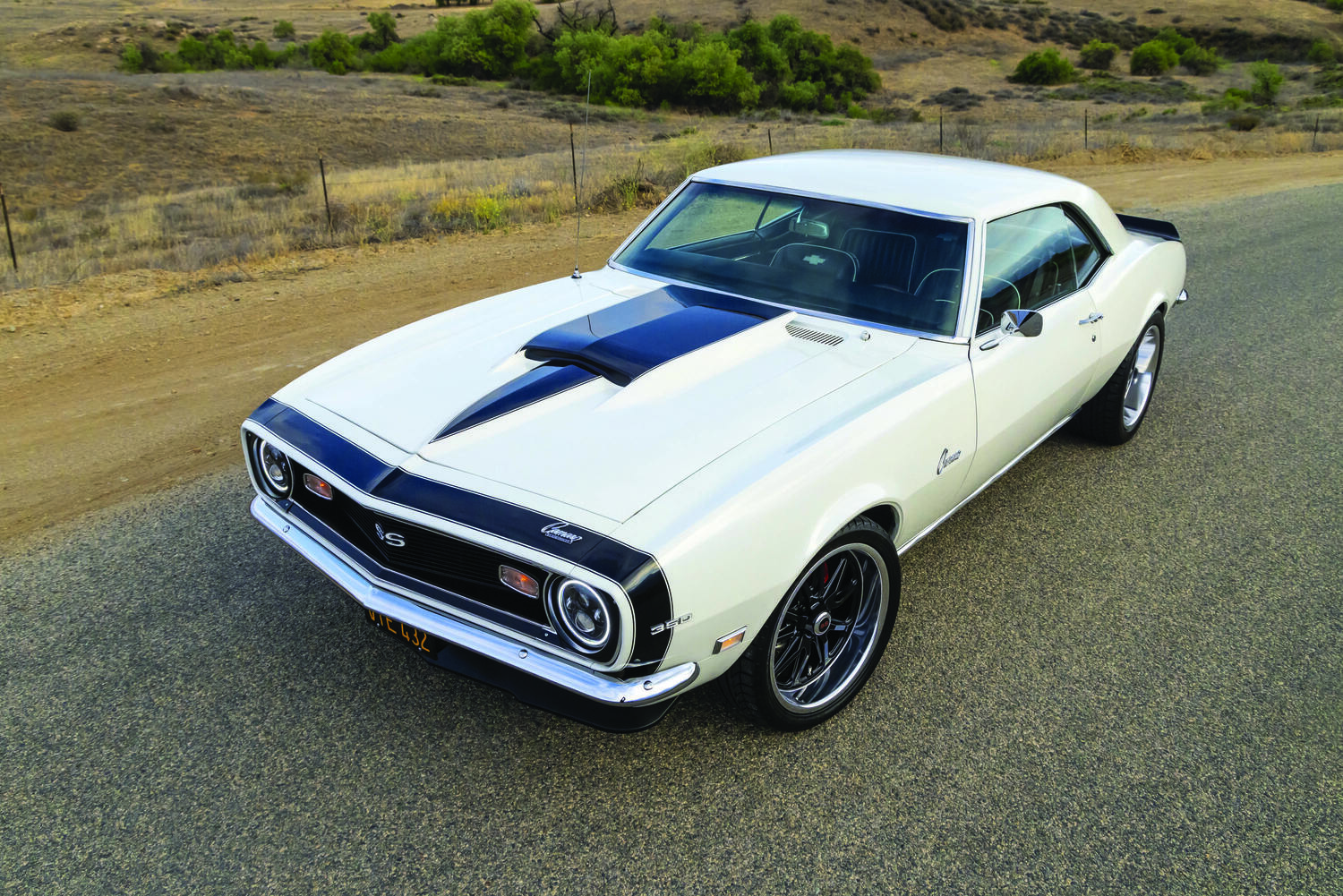 Richard's story may sound familiar to readers of All Chevy Performance magazine as his Gasser-style '65 Chevy II graced the cover of our July '22 issue. The "Motor City Shaker" gets Richard tons of attention at every car show or cruise he attends with the car. So, with his appetite for the extreme satisfied with the gasser, this here '68 Camaro would be considered mild in comparison. So why the two extremes in muscle cars? Richard explains: "In 2014 my wife and I decided to buy a house, so I sold my '69 Camaro drag car that I had raced for over 35 years. I ended up selling it to a fellow drag racer for partial payment along with a '68 Camaro SS as part of the trade. It was basically stock and had just been painted and reassembled, so it looked and ran great."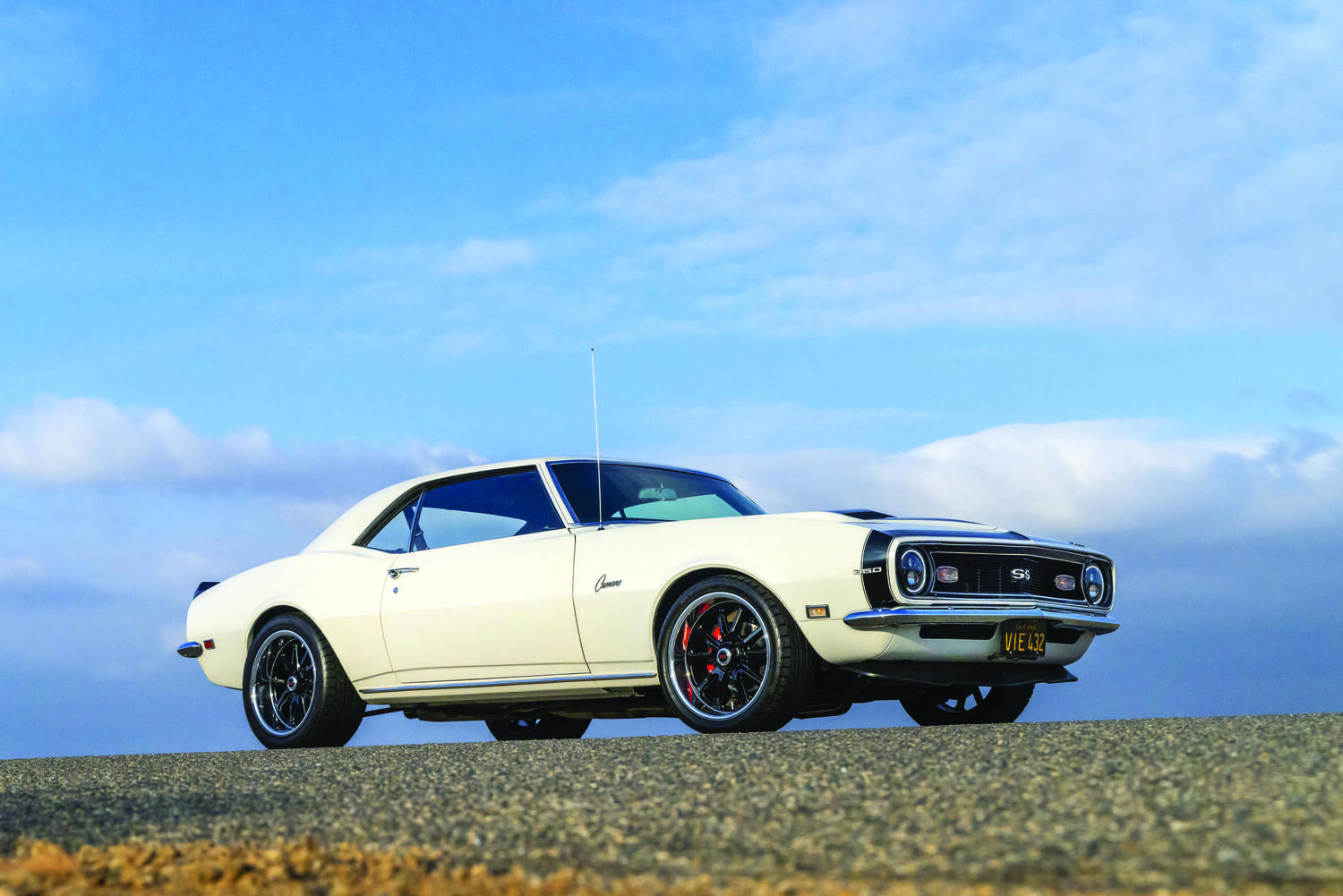 Richard admits leaving the car stock crossed his mind, but his hot rodder DNA and engine-building background pressed the issue, so he took it slow and easy—he gradually upgraded the car with aftermarket suspension and engine mods over time to give the car more power and modern driveability while still retaining a lot of the factory genetics.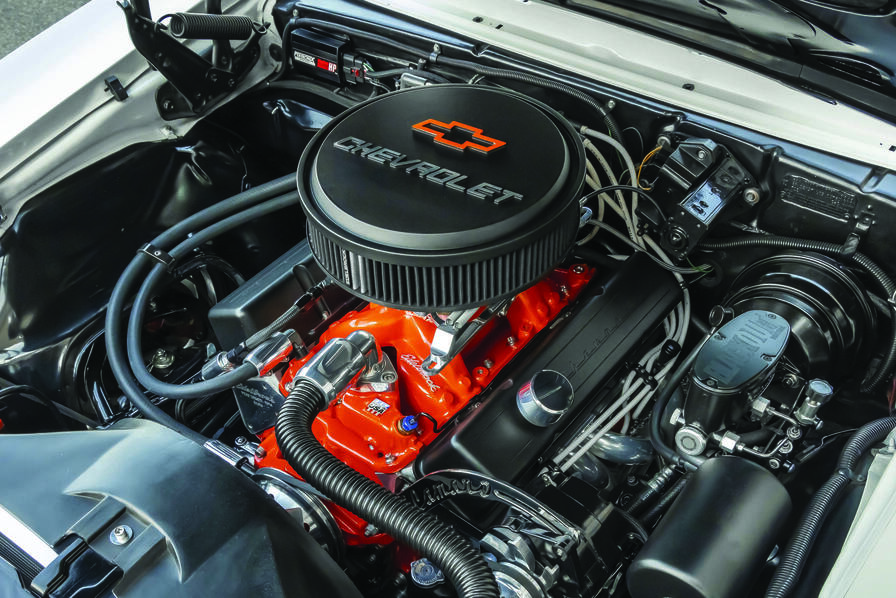 Check it out: A Day Two Resto 1967 Camaro Built in the Midst of the Pro Street Surge
Going somewhat against the grain, Richard refrained from doing an LS swap and instead dug into the original small-block and had Freeway Automotive (Mission Viejo, California) machine the block before updating the rotating assembly with an Eagle crankshaft and H-beam rods and 10.1:1 SRP forged aluminum pistons. A Comp Cams Magnum Series cam comes in at 0.525 and 0.253 duration at 0.050, while a set of Edelbrock aluminum heads offer deeper breathing and more power. An Edelbrock Performer RPM Air Gap intake pulls in air/fuel mixture delivered by a Demon Mighty Series 650-cfm carburetor while waste funnels through a set of Hooker Super Comp headers and 2.5-inch exhaust topped with Hooker Aero Chamber mufflers. A Be Cool aluminum radiator and Derale high-output fan keep the ensemble running cool, and the Billet Specialties satin black valve covers and black GM air cleaner ensure the engine looks cool, too.
Frank Coscarelli (Coscarelli Racing) beefed up a GM 700-R4 transmission complete with a Hughes Race Kit and Boss Hog 3,200 stall converter, which sends power to a GM 10-bolt stuffed with an Auburn Gear limited-slip 3.73 gears and Tom's Differentials 31-spline axles—plenty of brawn to handle every bit of the tire-frying 540 hp and 490 lb-ft of torque on hand.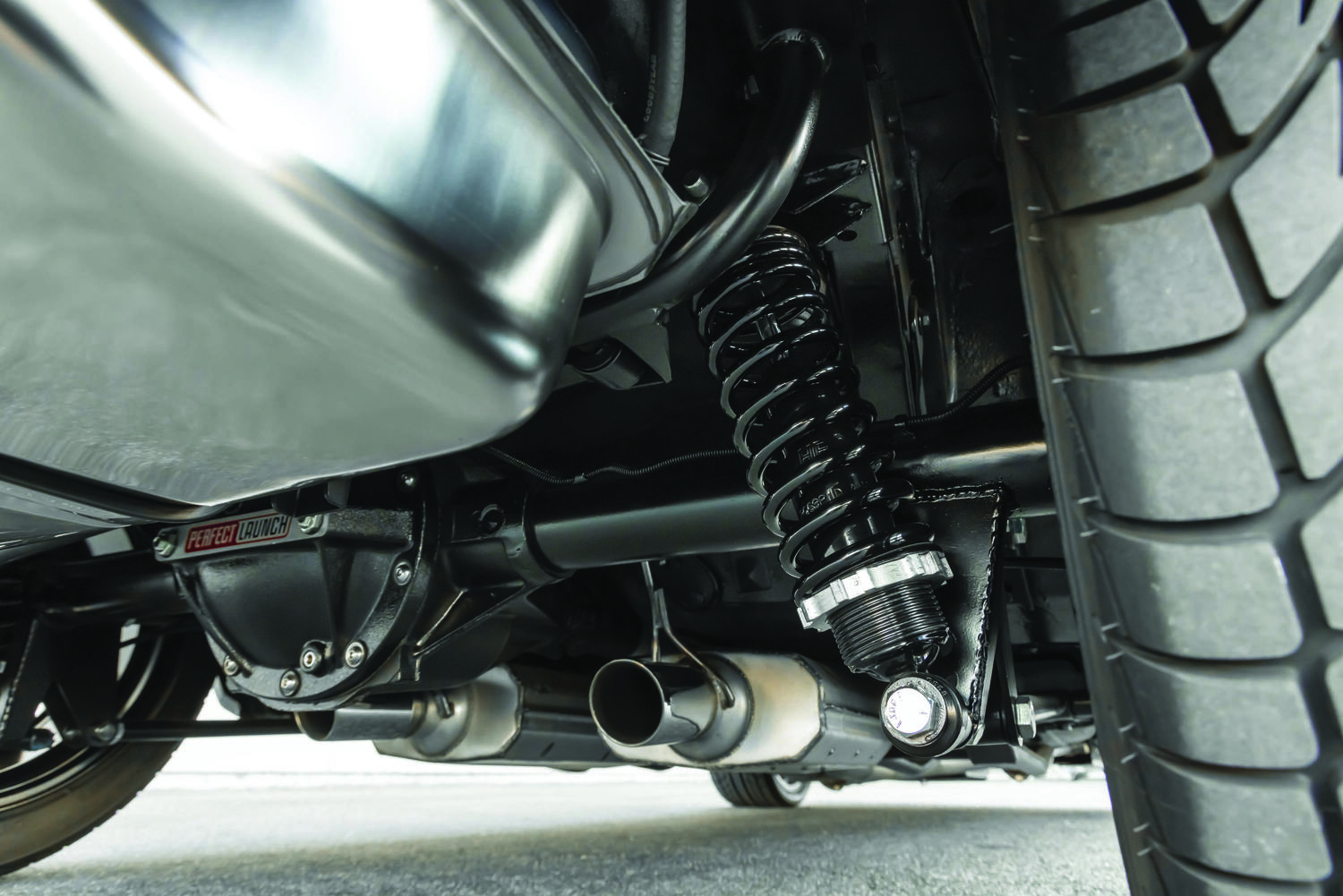 With Richard's Nova built in the Gasser approach, its raised front end creates an obvious lack in cornering ability, and with the Camaro being a completely different style of build, Richard set sights on having it equipped with aftermarket suspension components designed for hard-cornering, modern car handling. Starting out he went with a Heidts four-link suspension system complete with Heidts Panhard bar and Aldan American coilover shocks, while up front a Performance Online (POL) coilover suspension includes POL spindles, tubular control arms, and Aldan American dampers. It all ties together with POL subframe connectors.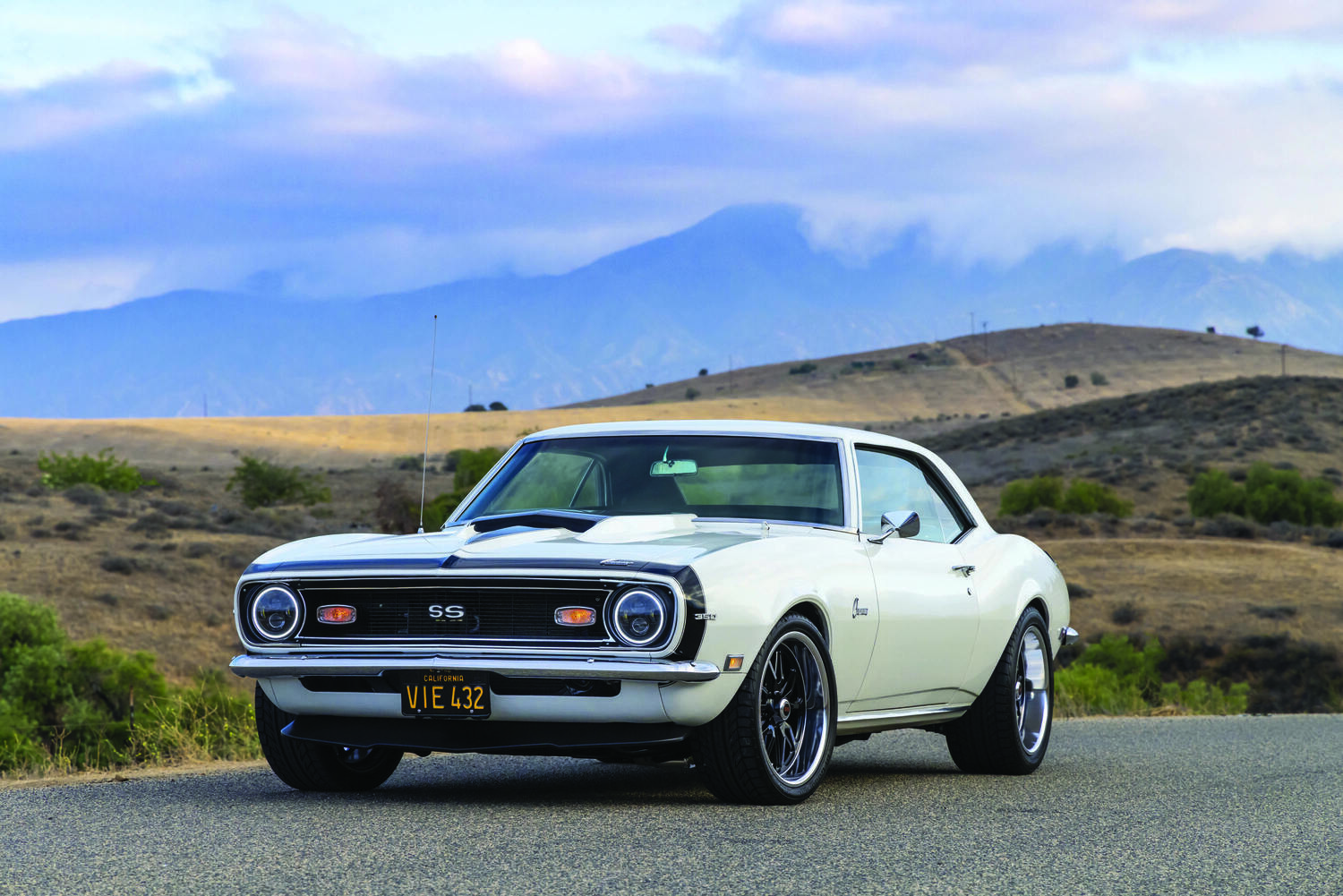 Intoxication: Miranda Built Custom 1969 Camaro
With the upgrade process being a piecemeal proposition, Richard kept (for now) with the stock drum brakes out back, while Wilwood 13-inch rotors and four-piston calipers were assigned up front. A Wilwood master cylinder and POL 8-inch dual-diaphragm booster provide proper pedal tension, while a Wilwood proportion valve offers adjustable braking bias between the front and rear for maximum stopping prowess.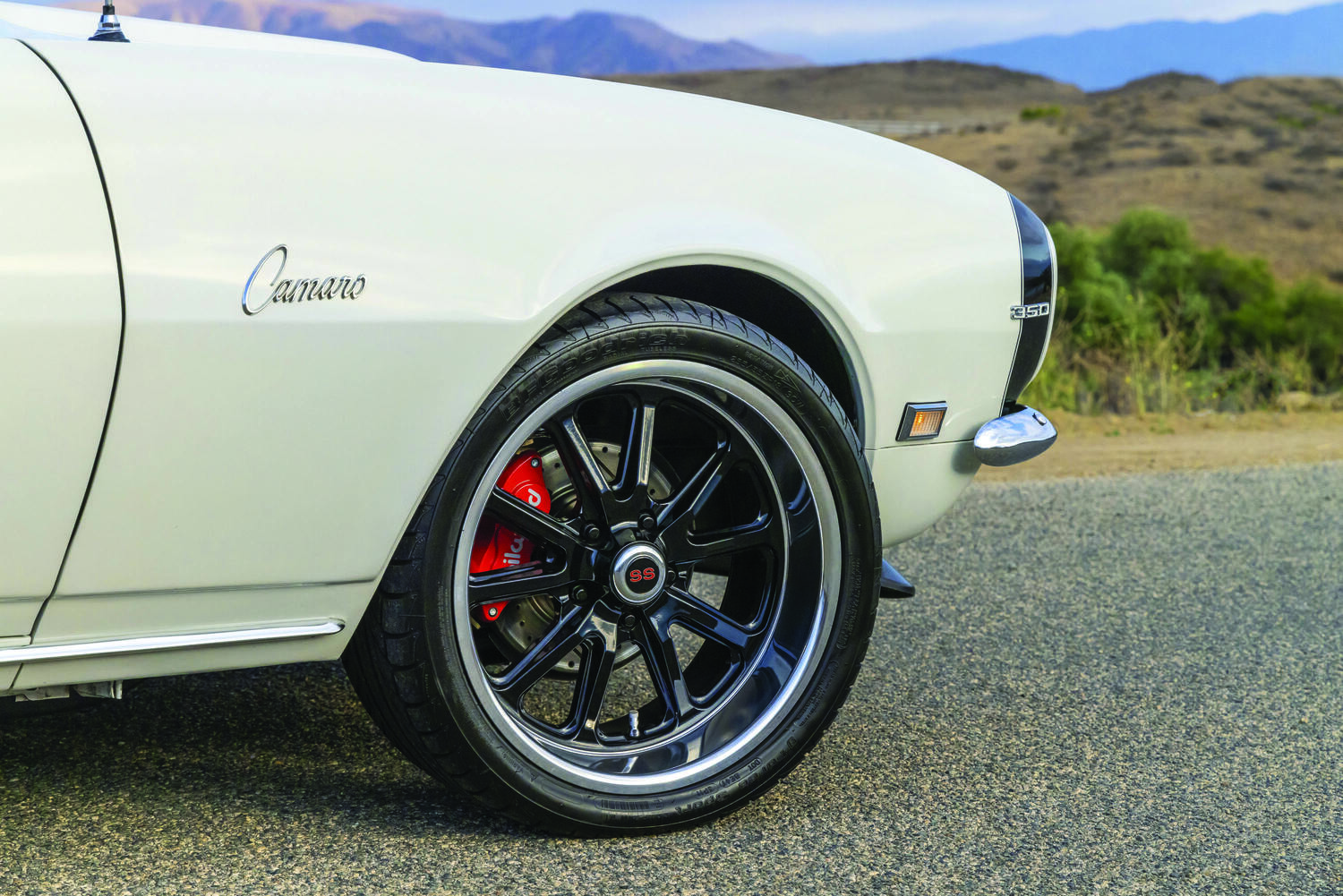 U.S. Mags Rambler wheels with black centers and polished outers (18×8 front and 18×9.5 rear) are wrapped in BFGoodrich g-Force rubber and present the vintage F-body a touch of modern flair and additional performance without impeding the car's classic style.
The interior generates a frozen-in-time appearance showcasing unmolested-appearing factory carpet, door panels, bucket seats, and iconic horseshoe shifter. Subtle performance upgrades include a Grant GT steering wheel and Sun Super Tach II tethered to the stock steering column, while a duo of Auto Meter gauges are perched deep into the center console.
Beyond the aftermarket Stinger hood, the exterior remains a stock example and carries a beautiful pearl white paintjob sprayed by Johnny Hammonds at Johnny's Auto Body in Riverside, California.
As with every build, there is typically a supporting cast that helps bring the project to fruition. In Richard's case his buddies Paul Mathis, Jim Rawson, Jim Chadick, Randy Garrett, and Jim Genty all played a part in contributing to the final outcome of this stellar street machine.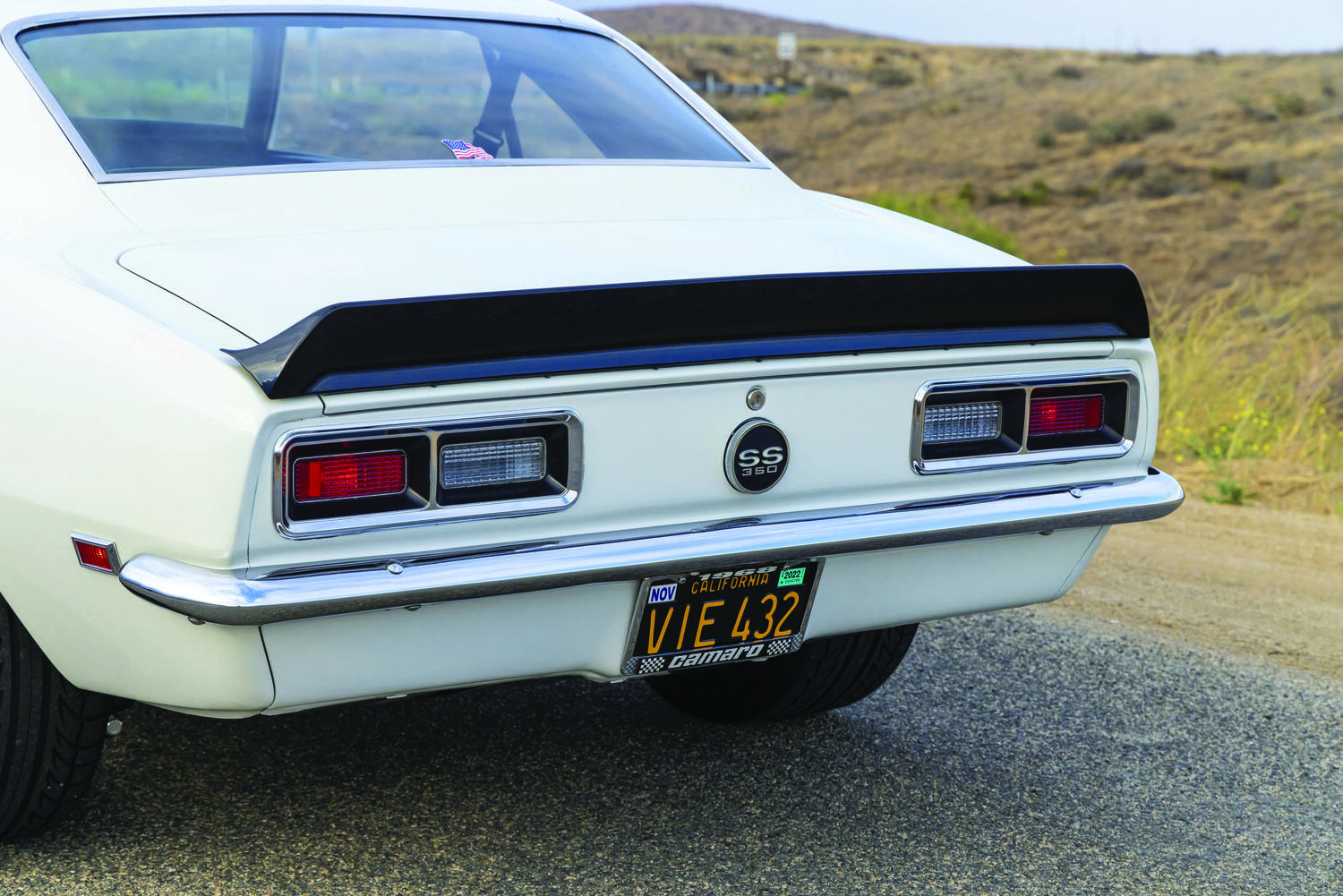 In the end, we'd have to say Richard scored the best part of the deal—he traded away a race car and in return was able to put a hefty down payment on a house, yet he still ended up with a car that now possess excellent street manners along with a boisterous attitude. As a bonus he's still got the Nova Gasser to satisfy his straight-line racing addiction. To us it's a win … at the track and on the streets.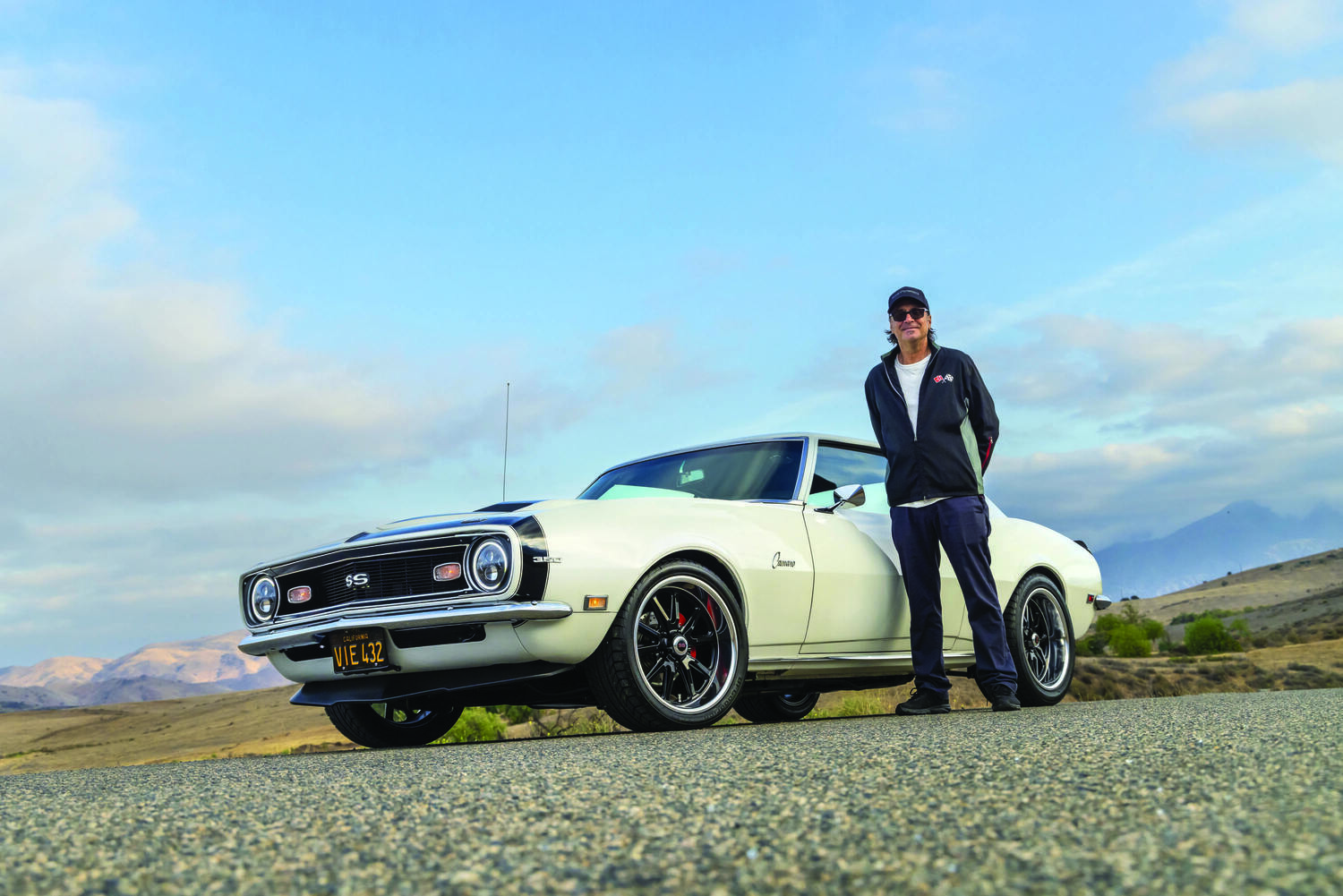 TECH CHECK
Owner: Richard Miller, Corona, California
Vehicle: '68 Chevy Camaro SS
Engine
Type: '68 Chevy 350ci small-block
Compression Ratio: 10.1:1
Cylinder Heads: Edelbrock Aluminum
Rotating Assembly: Eagle 3.48 Stroke crankshaft, Eagle H-beam rods, SRP 4032 forged aluminum pistons, King bearings, Mahle File Fit rings
Camshaft: Comp Magnum Series 0.525 lift, 0.253 duration at 0.050
Induction: Edelbrock Performer RPM Air Gap manifold, Demon Mighty Series 650-cfm carburetor, GM Performance air cleaner, Edelbrock filter element
Ignition: PerTronix Digital HP ignition box, Flamethrower HP coils
Machinework: Freeway Automotive (Mission Viejo, CA)
Assembly: Owner
Exhaust: Hooker Comp 1 7/8-inch headers, 2.5-inch custom exhaust, Hooker Aero Chamber mufflers
Cooling: Be Cool aluminum radiator, Derale high-performance aluminum fan
Ancillaries: Powermaster 120-amp alternator, Billet Specialties valve covers, GM air cleaner, Edelbrock element, Taylor 8mm wires, POL stainless fuel tank
Output: 540 hp at 5,200 rpm and 490 lb-ft at 4,900 rpm
Drivetrain
Transmission: GM 700-R4
Torque Converter: Boss Hog 3,200 stall
Assembled By: Frank Coscarelli (Coscarelli Racing, El Monte, CA)
Rear Axle: GM 10-bolt, Auburn Gear limited-slip diff, 3.73 gears, Tom's Differentials
Chassis
Front Suspension: Performance Online coilover system; Aldan American single-adjustable shocks; POL spindles, sway bar, and subframe connectors
Rear Suspension: Heidts four-link suspension system, Aldan American single-adjustable shocks, Heidts Panhard bar
Brakes: Wilwood 13-inch rotors, four-piston calipers front, GM drums rear, Wilwood master cylinder, Wilwood proportion valve, POL booster
Wheels & Tires
Wheels: U.S. Mags Rambler (18×8 front, 18×9.5 rear)
Tires: BFGoodrich g-Force; 255/35R18 front, 275/40R18 rear
Interior
Upholstery: Factory black loop carpet, door panels, dash
Seats: Factory bucket
Steering: Factory column, Grant steering wheel
Shifter: Factory horseshoe handle
Dash: Stock
Instrumentation: Stock with Sun Super Tach II, Auto Meter gauges in center console
Exterior
Paint: Pearl White
Painter: Johnny Hammonds (Johnny's Auto Body, Riverside, CA)
Hood: OER Yenko SYC
Headlights: Oracle Halo
Taillights: Factory
Trim Pieces: OER
Front Bumper: Factory
Rear Bumper: Factory