Jess Steele's 1972 Chevy
By Rob Fortier – Photography by Grant Cox
Twentysome years ago, when Oklahoman Jess Steele was in high school, he was fortunate enough to own and drive a 1971 C10. Having parted ways with that truck is something he's strongly regretted for the past two decades.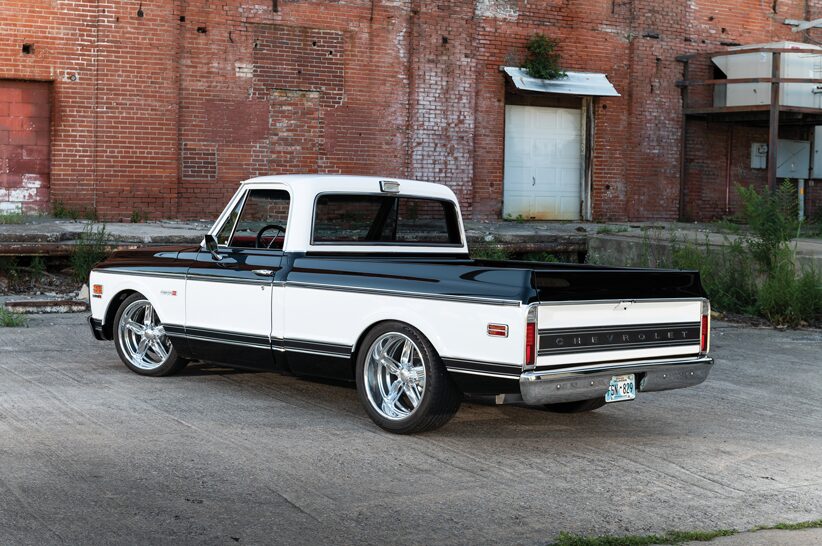 Now married and well into a career as an electrical contractor, Jess found himself in the position to get himself back behind the wheel of a 1967-1972 C10. But rather than reconstruct his high school ride from scratch, he took the higher road instead and searched out one that had already been done—or as it turned out, done … with room for improvements to better suit his personal tastes.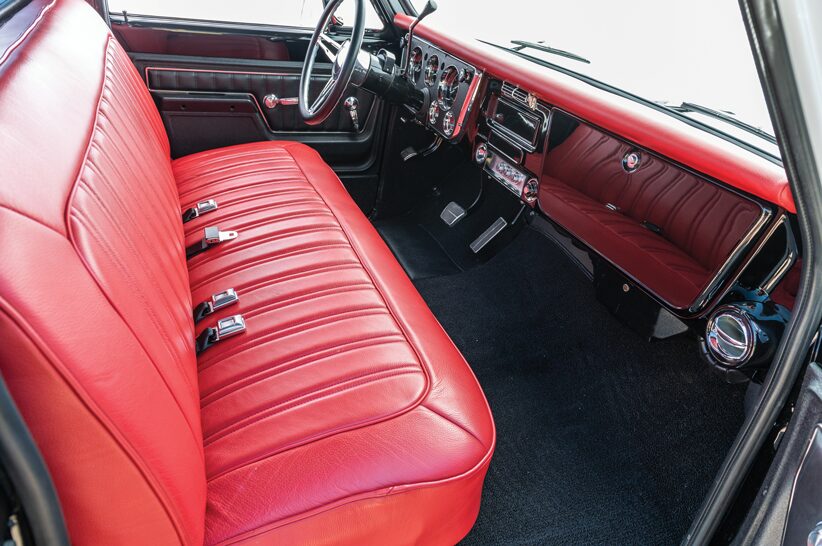 Jess' search located a nicely done 1972 Chevy that Laid Back Recreations (LBR) had originally built for a lawyer in nearby Shawnee and subsequently sold to Cale Dunn, whom Jess purchased it from. And it wasn't long after acquiring the truck that he took it straight back to Kyle Gambrell at LBR for a host of Classic Performance Products suspension and brake upgrades, a full underhood refresh, and a one-off, completely hidden high-end sound system.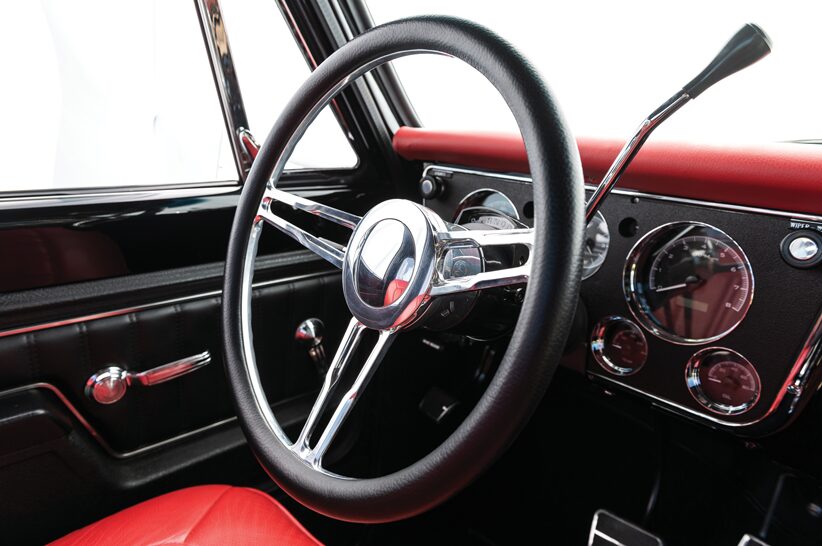 Read More: 1966 C10 Show Truck Built "One Piece at a Time"
LBR is a "full-service" rod and restoration shop, and as such, handled practically the entire build on the C10, from the chassis, sitting pretty (low) on 20-inch Budnik Wheels, and body to the black-and-white two-tone paint and vivid red leather interior and everything in-between! (About the only items farmed out were the LS1 engine machined by R&P Machine Shop and the American Autowire harness installed by Rex Vandyke.)
Jess also told us that his father always had a true love for classic hot rods. He sadly died when Jess was only five weeks old, so along with this being a nod to his long-lost high school hauler, it's definitely in honor of the dad he was so terribly robbed of knowing. He hopes to pass his inherited automotive passion along to his son and daughter, a sentiment we couldn't agree with more.