Mike Berchick's 1984 Monte Carlo SS
By John Machaqueiro   –   Photography by the Author
Once upon a time, when teenagers didn't hide in their parents' basements with their heads buried in video games, one of the things they looked forward to was getting their first set of wheels and going out and meeting other teens. For many, that was an attainable goal before they finished high school. While that mind-set doesn't seem as prevalent today, there are still some out there who keep the torch alive. Mike Berchick falls into that torch-carrying demographic.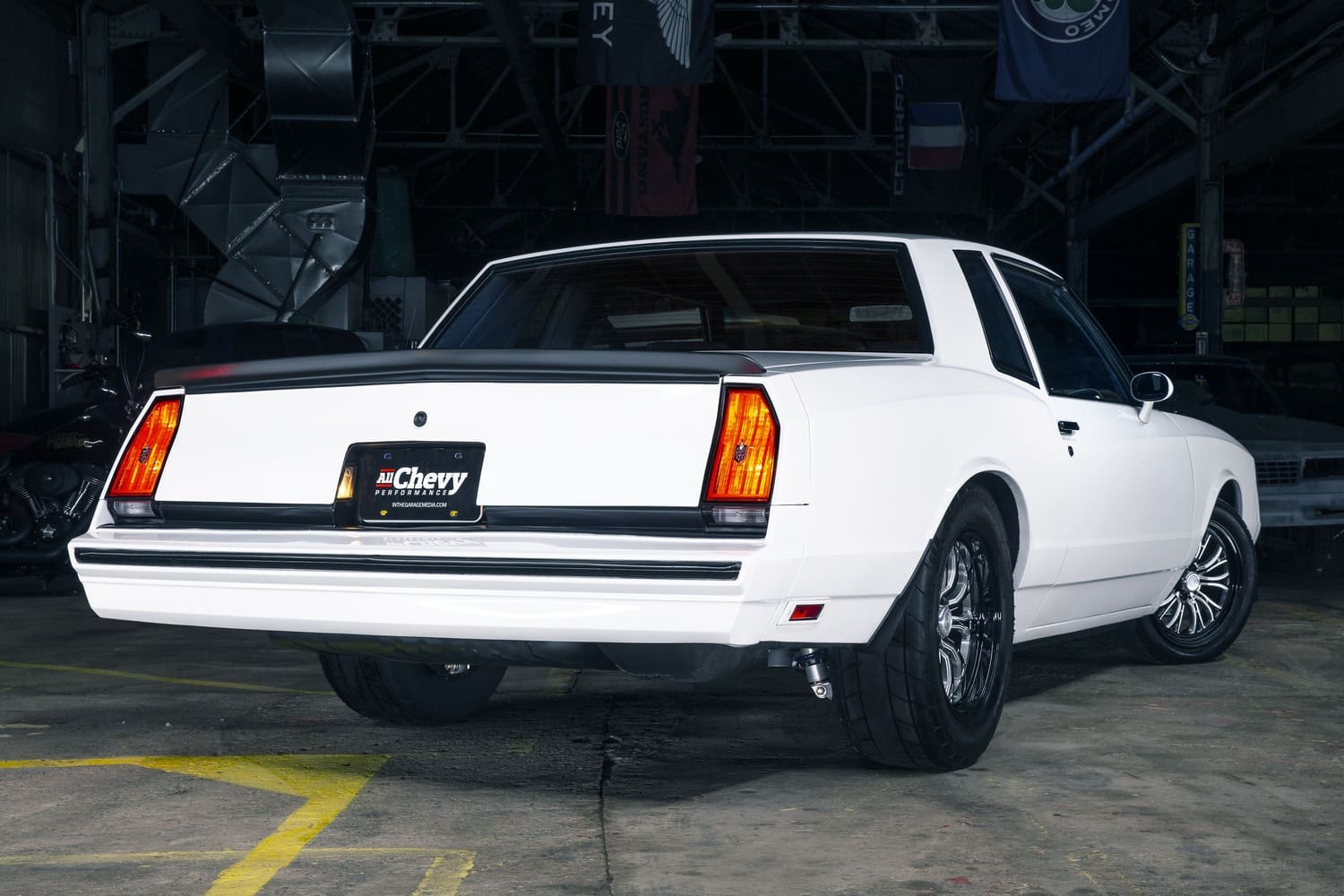 During his last year of high school in 2015, he set out to score a reasonably priced daily driver. The '84 Monte Carlo SS you see is his low-buck Craigslist find. "The reason I bought this car was because that was all I could afford at the time," he explains. "I wanted a car that I could work on, drive every day during my senior year in high school, and have fun with." With only a shade over 52,000 miles on the odometer, it didn't reflect that low mileage because it had a number of issues. Mike points out, "It was on the rough side. There was rust on the roof, fenders, quarters, and the trunk was shot. It was a mess and it barely ran, but everything was still pretty much stock." The 305 underhood had a number of issues, so his solution to try and remedy its ailments came in the form of an Edelbrock 600-cfm carburetor and an Edelbrock aluminum intake.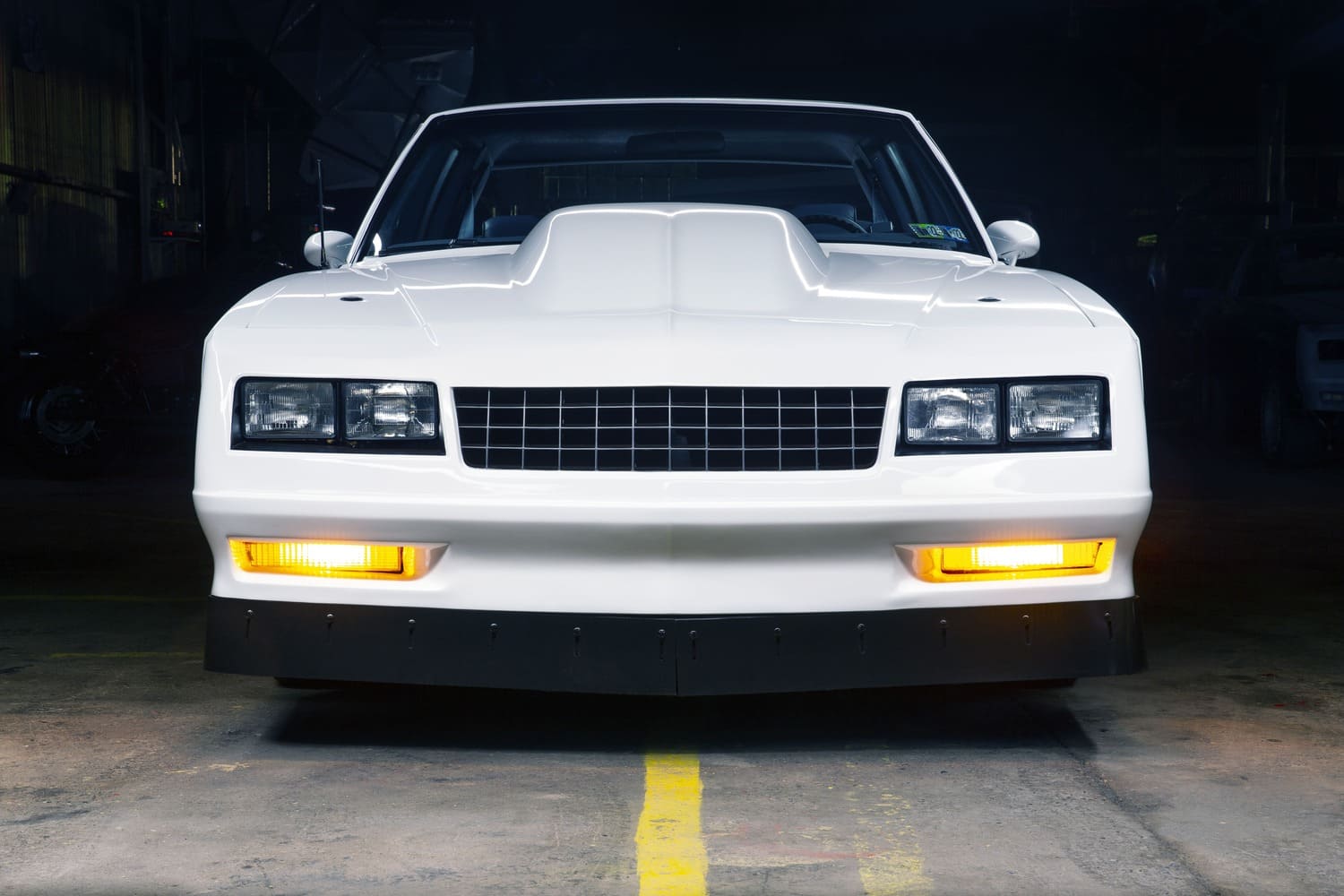 That Band-Aid fixed some of the issues with the 305, and it behaved for about nine months until the camshaft ate itself and it ended up taking out the rest of its surroundings. Faced with a decision as to what to do, the options were few. Rebuilding the 305 wasn't on his radar, and as a daily driver no bells and whistles were planned. Throw in the fact that he was already knee deep into his collegiate studies—time and money were scarce commodities. The solution was to order up a rebuilt 350 from the folks at Jasper Engines and Transmissions, and have JD's Auto Restoration in Huntingdon Valley, Pennsylvania, do the installation. The Turbo 350 to back it up was also given a refresh at a local shop and when it was all buttoned up he was back in business.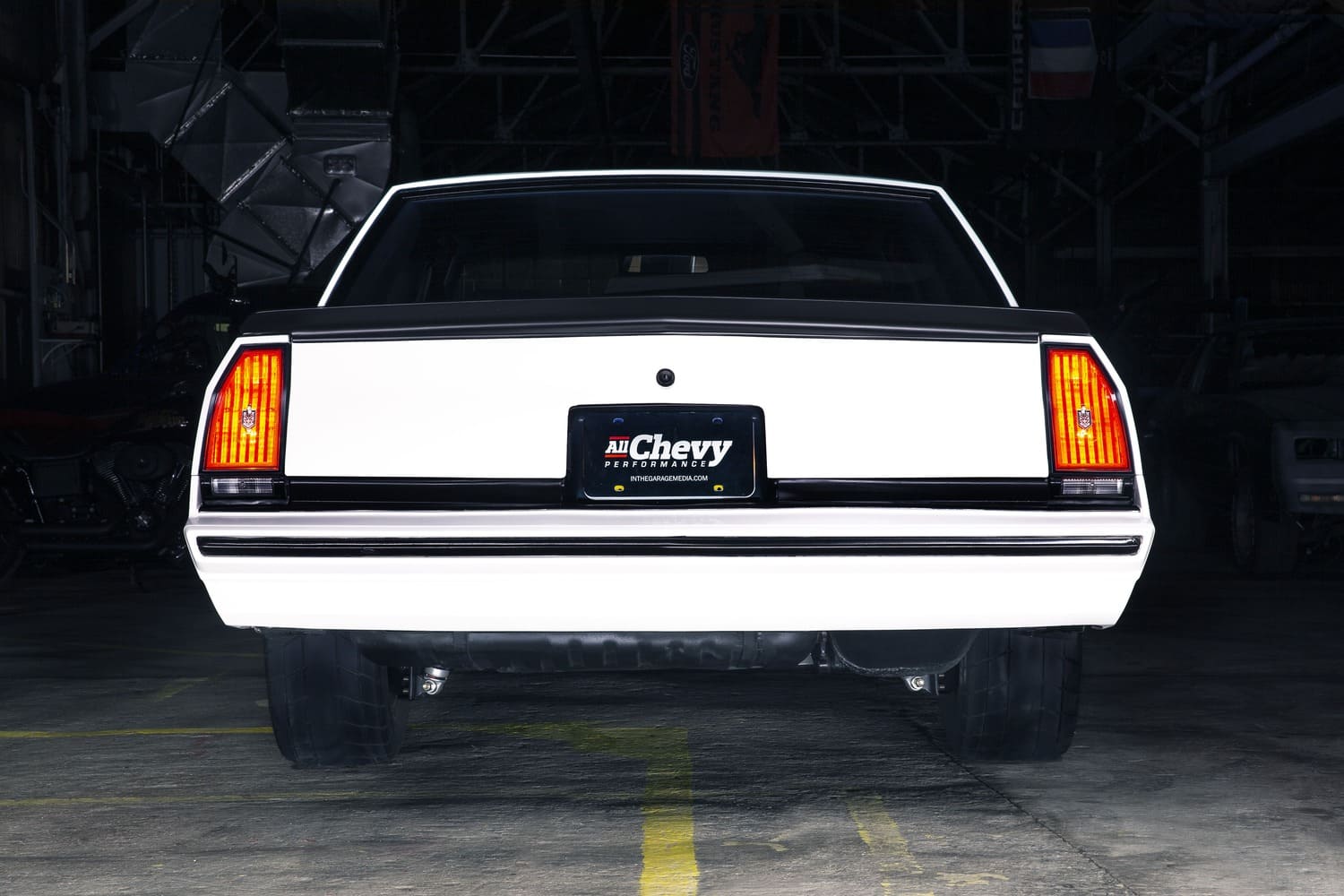 That balance of bliss only lasted for about two months because someone who wasn't fond of stop signs ended up taking out the front end of his car. At that point insurance companies got involved and things looked bleak for the Monte. As Mike points out, "They were going to total the car. I begged with them on the phone not to total it, but it was pretty clear they didn't really want to fix it." Karma was on his side and his powers of persuasion convincing because he was able to keep it, but the check they cut was pocket change compared to the amount required to bring it back to life, so he made the commitment out-of-pocket to get the needed work done. Once that decision was made, he again enlisted the guys at JD's to turn some wrenches and also do some body- and paintwork. In order to facilitate that process Mike ended up buying a tired donor car that had all the original parts he needed and it took the crew at JD's about two months to get the Monte back on the road.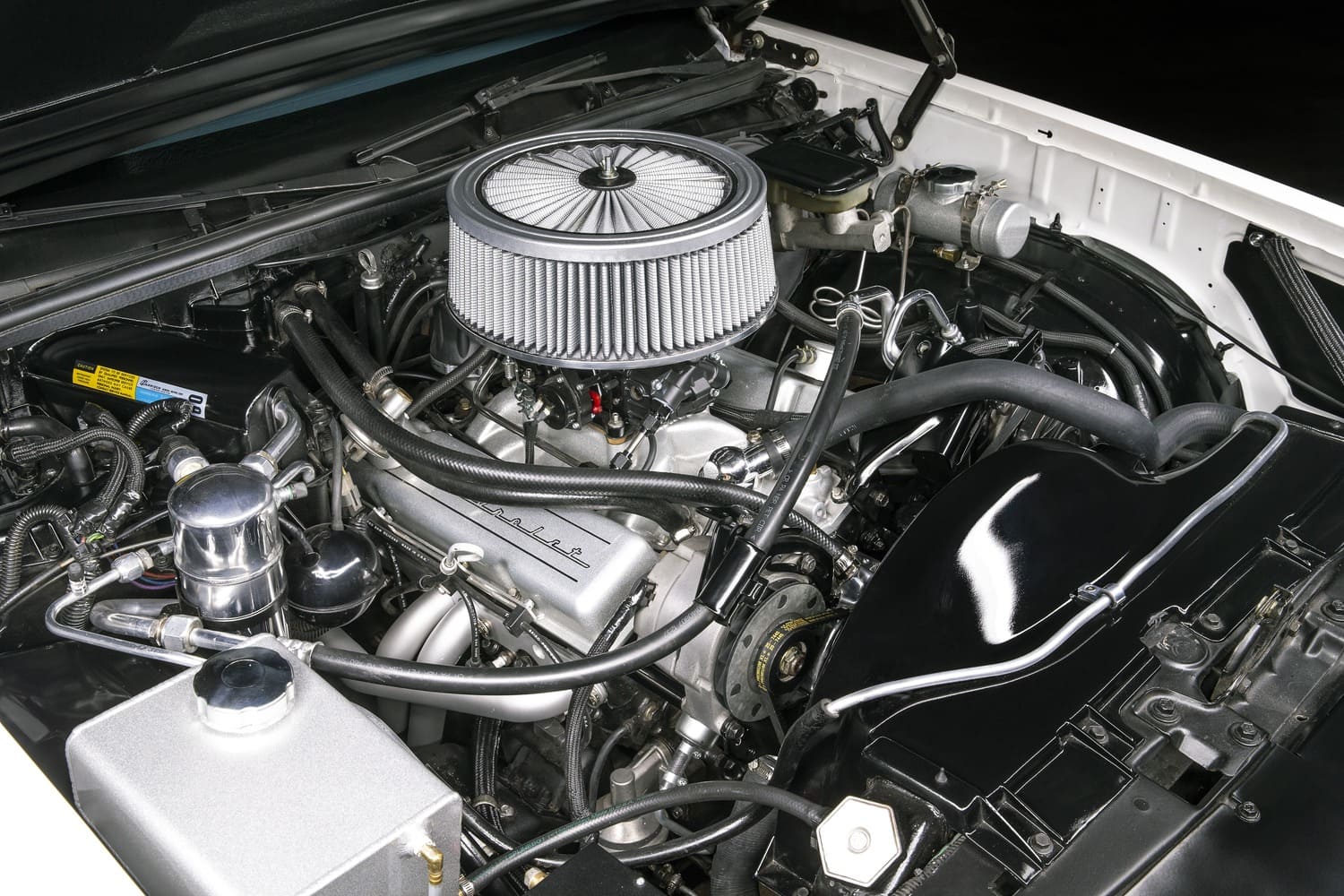 At that point he had laid out a chunk of change to massage the body back and his mind was set on having more upgrades done but throwing money at it needed some balance. His approach was to budget one major area of the car each year, and as 2019 rolled in the 350 was next. He had no reason to completely ditch what was there, so it would be the foundation for something with a bit more substance. He went back to JD's to have the engine work done and they started with the bare Jasper-sourced block. A new crank, rods, cam, and pistons were added on the bottom end, while the top end received a set of GM Performance heads, Edelbrock Performer aluminum intake, and a Quick Fuel Black Diamond 650-cfm carburetor. Spark management was upgraded with an MSD distributor and controller combo, while the spent gases were channeled through Hooker headers out to a pair of Pypes M-80 mufflers. The Turbo 350 was also swapped out with a more robust version from Hughes Performance. At the rear, the GM 10-bolt received a Quick Performance centersection with 3.73:1 gears. After everything was sorted Mike had some dyno pulls done and he was getting just over 400 horses at the crank. With the completion of that installment the stash of cash was depleted, so his sights were set to the following year.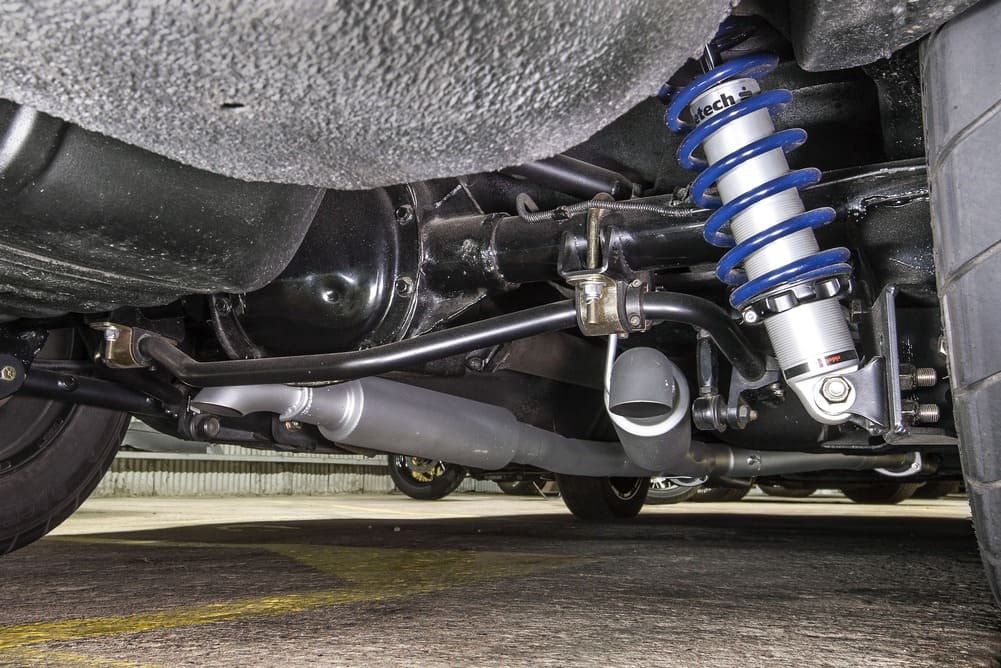 As 2020 rolled in, the suspension was next on his hit list. He kept it simple by cracking open the Ridetech catalog and ordering up a complete G-body coilover system. There was still enough cash left in the kitty for some wheels and fresh rubber so he ordered a complete set of JEGS SSR Spikes that he wrapped in M&H Racemaster skins.
The interior refurbishment Mike describes as an "ongoing project" that he's been working on at home. Much of what is fitted on the car is original but dyed in the stock shade of blue. He did replace the carpet and added a set of Procar by Scat seats, Dakota Digital gauges, and Forever Sharp steering wheel to add some modern touches. The Glasstek fiberglass hood was a recent addition that the guys at JD's also installed.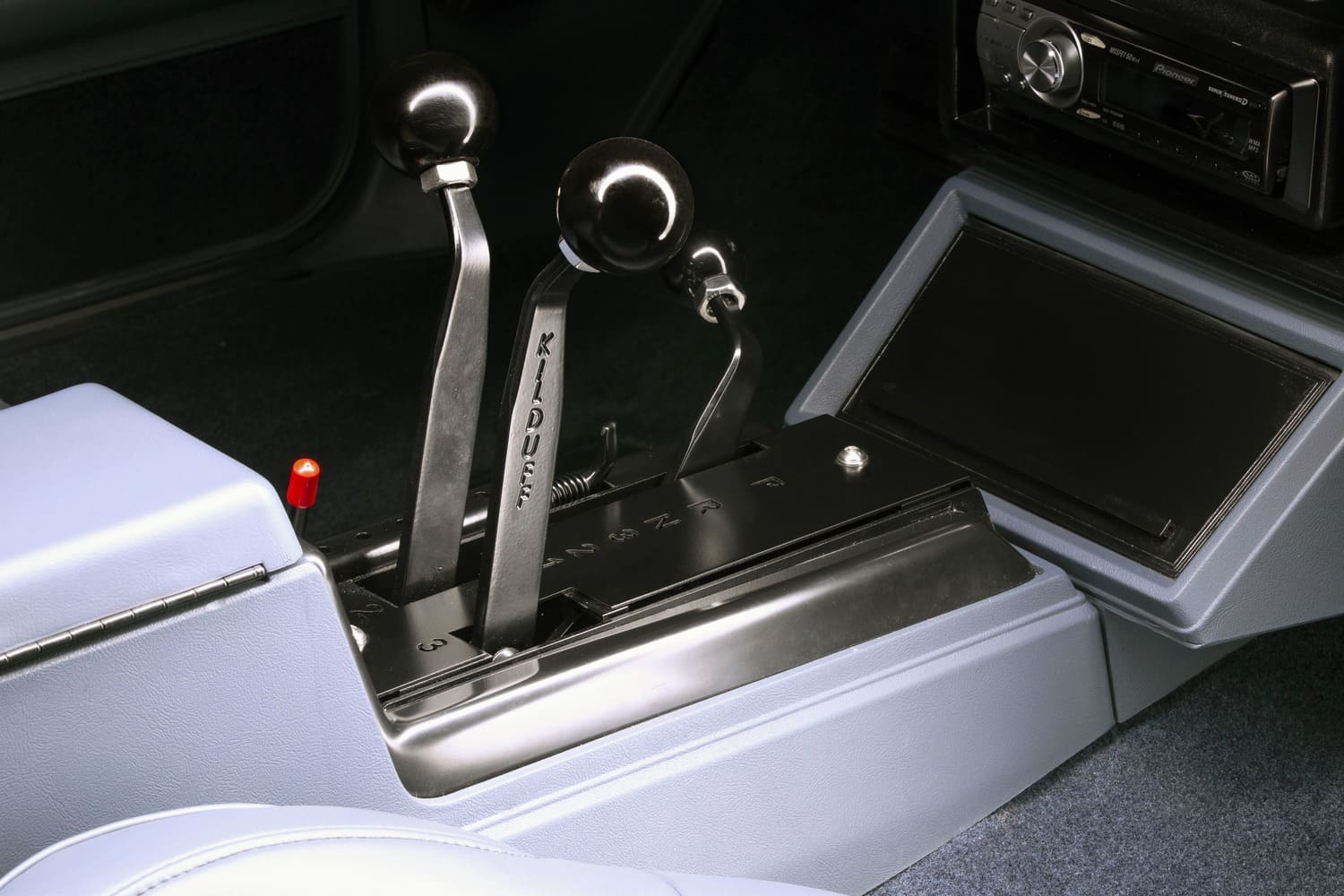 When asked if there is anything that he would have done differently up to now, he states, "I kind of kick myself today because when I decided to have the engine built, I could have installed an LS. With the amount of money that I have invested, the LS would have been a sensible choice, but it's still fun even with the carburetor." On the horizon an LS might eventually find its way under the hood, and there are plans in place for a Ford 9-inch at some point. One thing it no longer suffers from is the reasonably priced daily driver designation.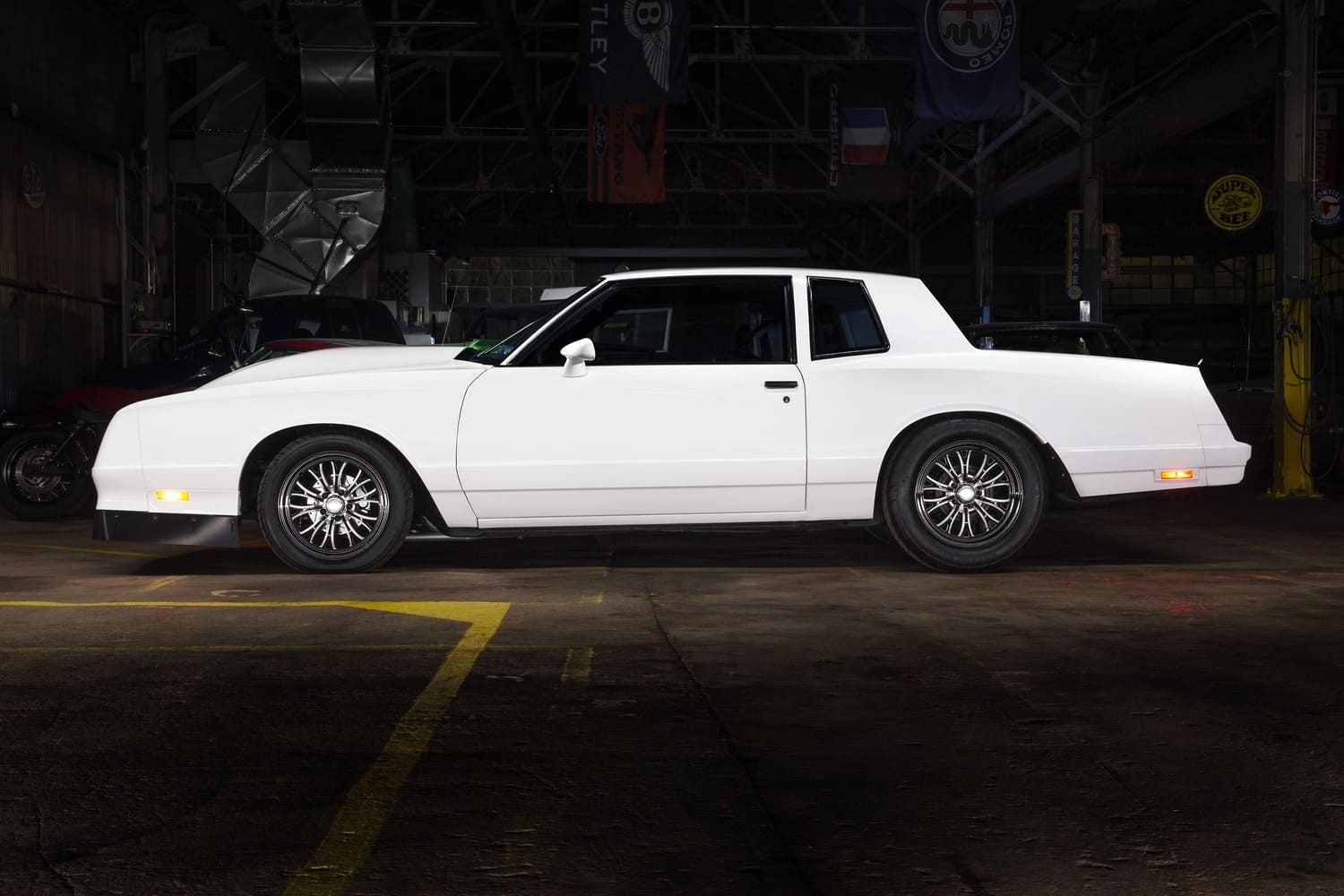 Tech Check
Owner: Mike Berchick, Philadelphia, Pennsylvania
Vehicle: 1984 Chevrolet Monte Carlo SS
Engine
Type: GM 350 small-block
Displacement: 355 ci
Compression Ratio: 9.75:1
Bore: 4.030 inches
Stroke: 3.48 inches
Cylinder Heads: GM Performance, steel
Rotating Assembly: GM Performance steel crankshaft, GM Performance connecting rods, 5.7-inch length, Hypereutectic cast-aluminum alloy pistons
Valvetrain: Lunati valvesprings, LPC rockers
Camshaft: Lunati Voodoo (0.489/0.504-inch lift, 227/233 deg. duration at 0.050 110-deg. lobe separation angle)
Ignition: MSD distributor, MSD 6AL ignition controller
Induction: Edelbrock Performer aluminum intake, Quick Fuel Black Diamond 650-cfm carburetor
Exhaust: Hooker Super Competition headers, 2.5-inch exhaust system, Pypes M-80 mufflers
Ancillaries: GM stock accessory drive system, Billet Specialties valve covers, GM stock radiator, Taylor 8mm Spiro Pro wires, Airflow Technologies air cleaner
Output: 410 hp, 355 lb-ft of torque
Engine Assembly: JD's Auto Restoration (Huntingdon Valley, PA)
Drivetrain
Transmission: GM TH350 prepared by Hughes Performance (Phoenix), TransGo shift kit
Torque Converter: Hughes Performance 2,500 stall
Rear Axle: GM 10 bolt 7.5-inch housing, Quick Performance centersection, limited-slip differential, 3.73 gear ratio, Quick Performance 26-spline axles
Chassis
Front Suspension: Ridetech coilover with tubular upper and lower control arms, stock spindles, Ridetech HQ Series coilover shocks, Ridetech 700-pound springs, Ridetech sway bar
Rear Suspension: Ridetech four-link, Ridetech HQ Series coilover shocks, Ridetech 150-pound springs, Ridetech sway bar
Brakes: Wilwood 10.5-inch rotors with four-piston calipers front, GM stock rear drum, GM stock brake master
Wheels & Tires
Wheels: JEGS SSR Spikes with Weld centercaps; 17×4.5 front, 17×8 rear
Tires: M&H Racemaster; 185/55R17 front, M&H Racemaster 275/50R17 rear
Interior
Upholstery: Installed by owner
Carpet: ACC Auto carpet
Seats: Procar by Scat seats, custom-dyed vinyl
Door Panels: Custom refinished
Steering: Stock column with Forever Sharp steering wheel
Shifter: Kilduff
Dash: Stock refinished
Instrumentation: Dakota Digital gauges
Head Unit: Pioneer
Speakers: Kicker
Wiring: Custom harness
HVAC: Stock GM
Exterior
Bodywork & Paint: JD's Auto Restoration (Huntingdon Valley, PA)
Paint: PPG White basecoat/clearcoat
Hood: Glasstek fiberglass
Grille: Stock
Bumpers: Stock