Photos by Tommy Lee Byrd 
It's August, so we're cruising to multiple shows this month! This past week we went to the Danchuk Tri-Five Nationals. Hosted at Beech Bend Raceway, in Bowling Green, Kentucky, this is the event's seventh edition. It's evolved into a three-day festival all in the name of the Tri-Five Chevy. It has become one of the largest gatherings of Tri-Five Chevrolet since they sat new at dealerships across the country.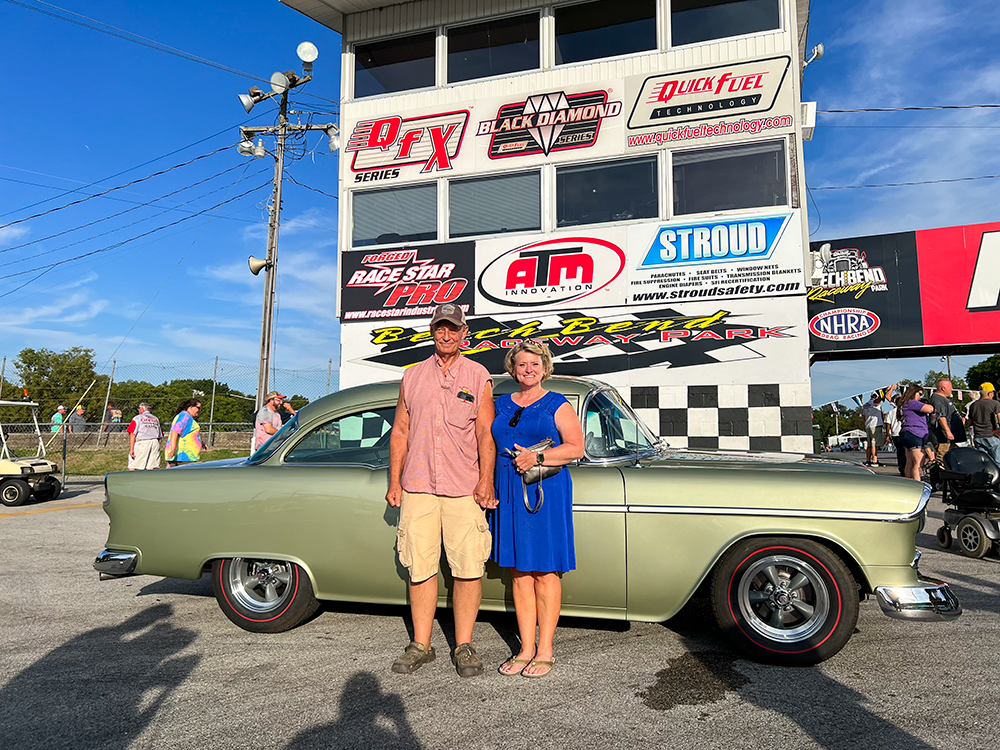 The 2022 Tri-Five Nats have a host of different festivities throughout the weekend, including drag racing, a large swap meet, vendors, and a show and shine. However, one of the most talked about is the Tri-Five Giveaway, a recurring segment of the show since its infancy. This year's car happened to be an LS-powered 55 post car that is built to look like a 409-powered hot rod from the 60s! Read all about it here. This year's giveaway car was won by Tim Boisture, from Sacramento, Kentucky. 
Read More: About the Tri-Five Giveaway Build 
View this post on Instagram
The Nationals offer many awards for cars and builders alike, which makes for challenging judging. But the most prestigious award of the event is the Tri-Five of the Year, with this year's winner being George Lange in his gorgeous '56 Chevy that was built by Alloway's Hot Rod Shop out of Louisville, Tennessee. 
This show is a blast for anyone that loves tri-five hot rods and who want to feel the nostalgia of old-school hot rods. With the success of this seventh event, rest assured that there will be a 2023 Tri-Five Nationals, and you can be sure that we will be there to cover it.