Since 2015 the American Tri-Five Association has produced the Danchuk Tri-Five Nationals hosted at Beech Bend Raceway in Bowling Green, Kentucky. Coming soon is the seventh edition of the Tri-Five Nats that has plenty of drag racing, a show and shine area, large vendors and swap meet area, and plenty of awards. The event is now a three-day get-together covering Thursday, Friday, and Saturday … August 11-13, 2022. (Be careful, it's a Thursday through Saturday event, which is a bit different than most summertime rodding events.)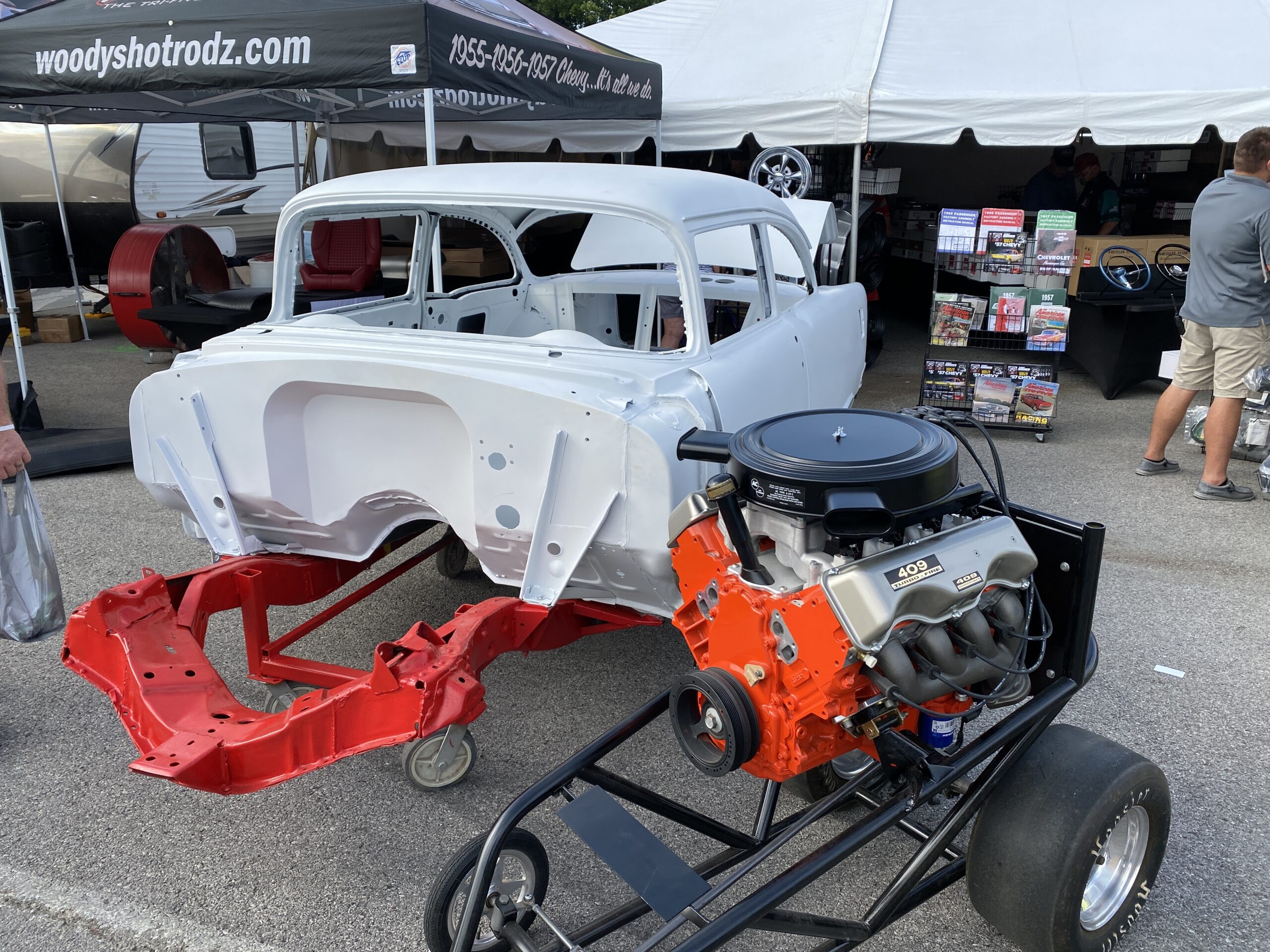 Always one of the most paid-attention-to festivities at the event is the Tri-Five Giveaway that takes place on Saturday. In speaking with Chris Sondles of the American Tri-Five Association and promoter of the event, he tells all about what proved to be the catalyst for this year's car. As a matter of course, Sondles starts with Eric Brockmeyer, having done the previous year's cars, who then takes ideas and transfers them to paper.
"In the past we have done everything from restomods to one iconic '57 Gasser called the 'All American.' This year's car I wanted to be a throwback to anywhere USA in the late '60s. A time when Tri-Fives were every cool kid's high school ride. Of course, this car is much more than a high school kid's everyday driver, but the theme is there just the same."
Sondles was thinking about how to approach a hot rodder back in the day on what to build. He gave us some insight into his thoughts.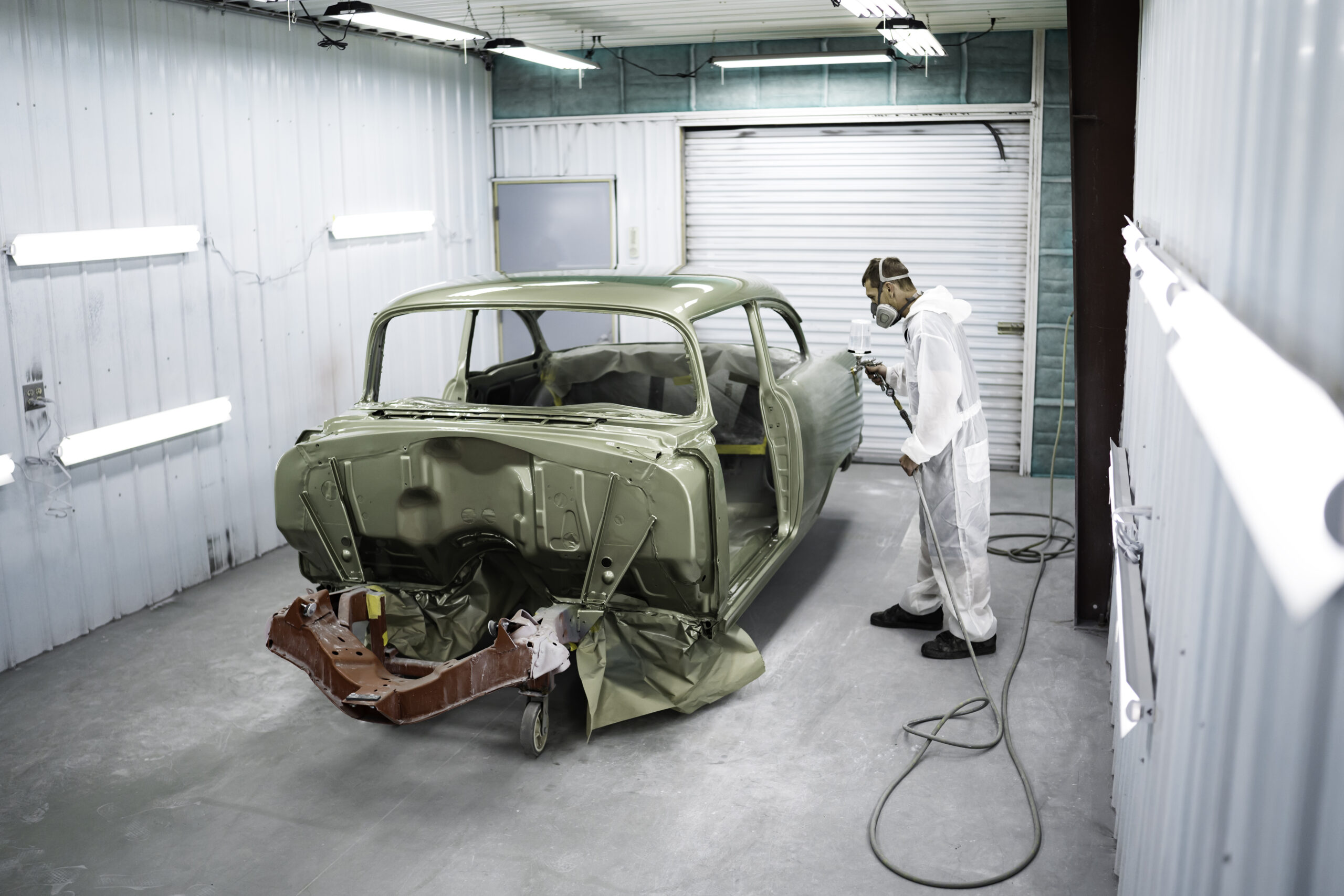 "Here was my thinking. A kid buys a wrecked '62 Chevy Impala that was equipped with a 409 V-8 with dual quads. He then removes the Impala interior and installs it into a freshly repainted '69 GM Mountain Green metallic '55 Post car. The 409 would then be dropped into it. From here some vintage-looking five-spoke Americans wrapped with Redline tires would be added. The Nomad trim (new from Golden Star Classic Auto Parts and available from Woody's) is a nice touch."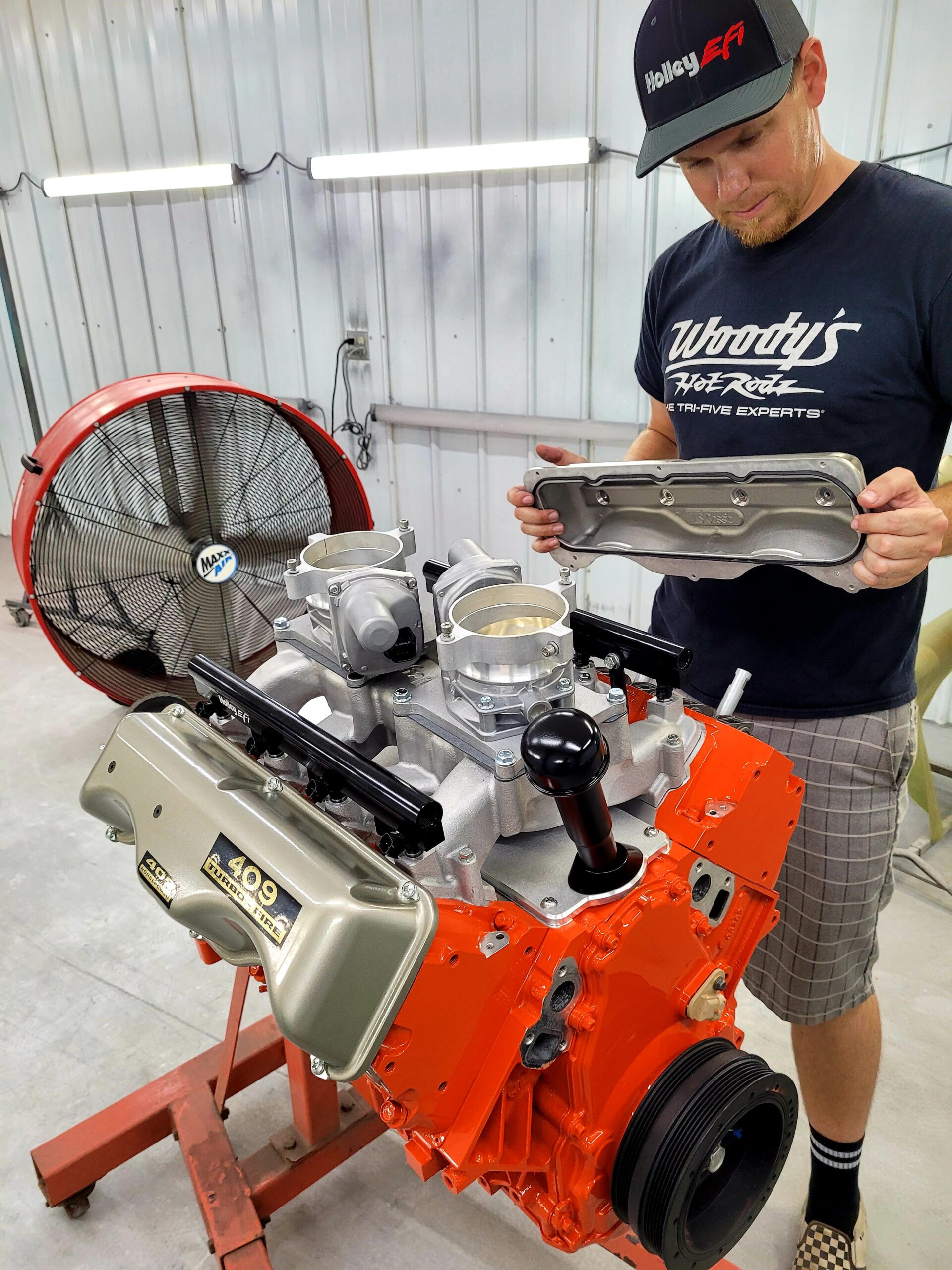 Now, that was back in the day. So, what changes will occur for this year's giveaway '55? Thanks go to Axalta for mixing up the '69 GM Mountain Green metallic paint that is sprayed over the Golden Star sheetmetal and then nicely complemented by the American five-spoke wheels and the Redline tires from JEG's. Resting behind the wheel-and-tire combination are the Wilwood disc brakes at the corners as well as a John's Industries 9-inch rearend. Inside the always-popular Impala interior was stitched by Don's Auto Trim, Dakota Digital received the nod for gauges and all the brightwork throughout comes by way of Advanced Plating.
There is one significant twist on the 409. In today's modern times the LS V-8 is the powerplant of choice. So Sondles opted to use a 435hp LS from Ed Rinke Performance Parts that sports a Lokar LS Classic Series 409 conversion powered by a Holley Terminator system with all the car's wiring handled by Painless Performance Products. Mattson's received the go ahead to keep things cool with one of their radiators.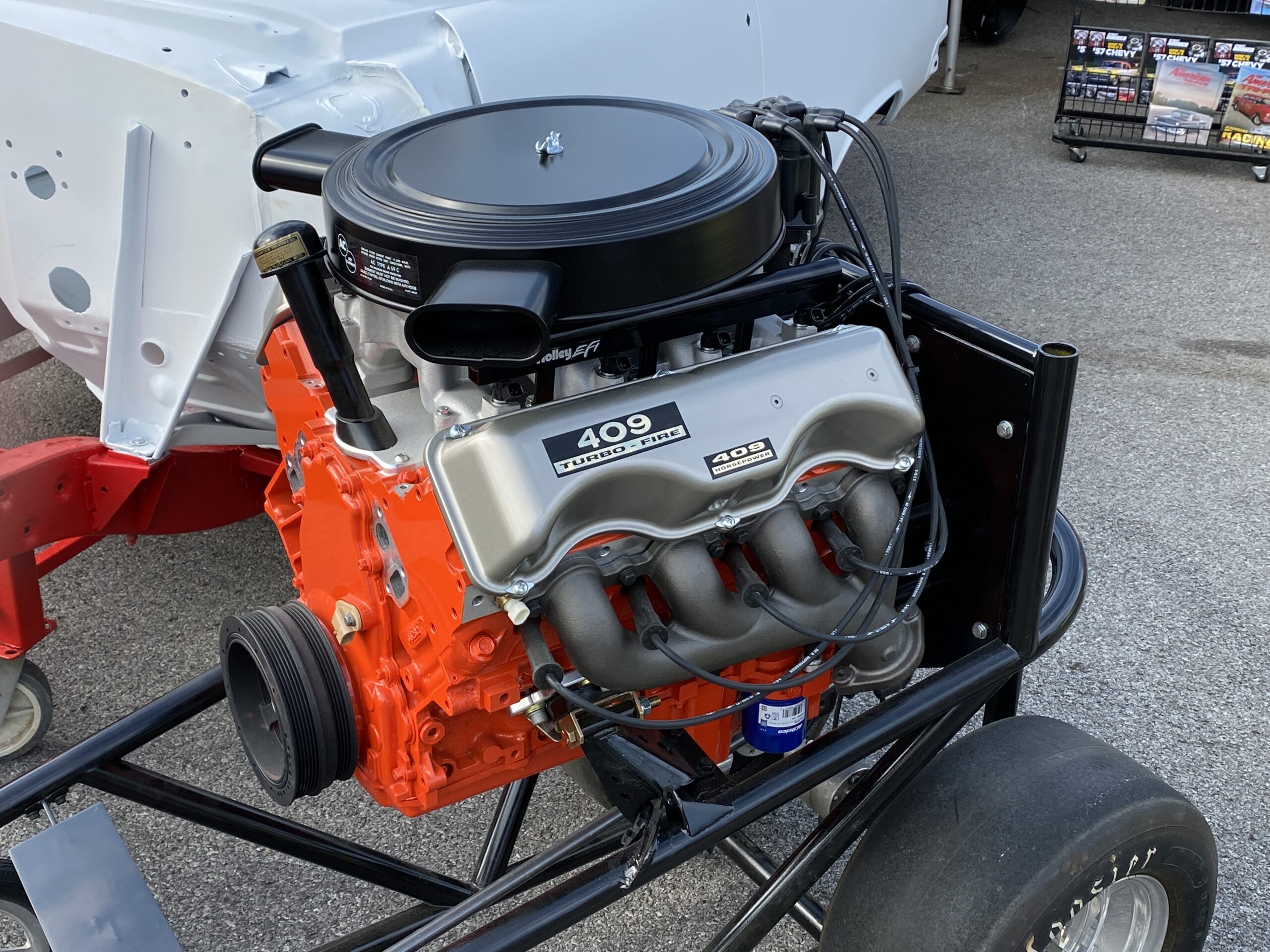 If you want to hang out with 3,000 of your closest Tri-Five friends, then Bowling Green is the place to be. For more information on the Tri-Five Nats and the American Tri-Five Association check them out at: americantrifive.com.