Chandler, Arizona
By Rob Fortier   –    Photography by the Author
This past Friday, April 8, 2022, I jumped in my "non-denominational" era ('11) GMC and headed due east from Riverside, California. Destination: Chandler, Arizona, for the inaugural Reunion Classic Truck Show, organized by C10 Talk's Ronnie Wetch, his wife Autumn, Sam Castronova, and a group of close friends from Arizona.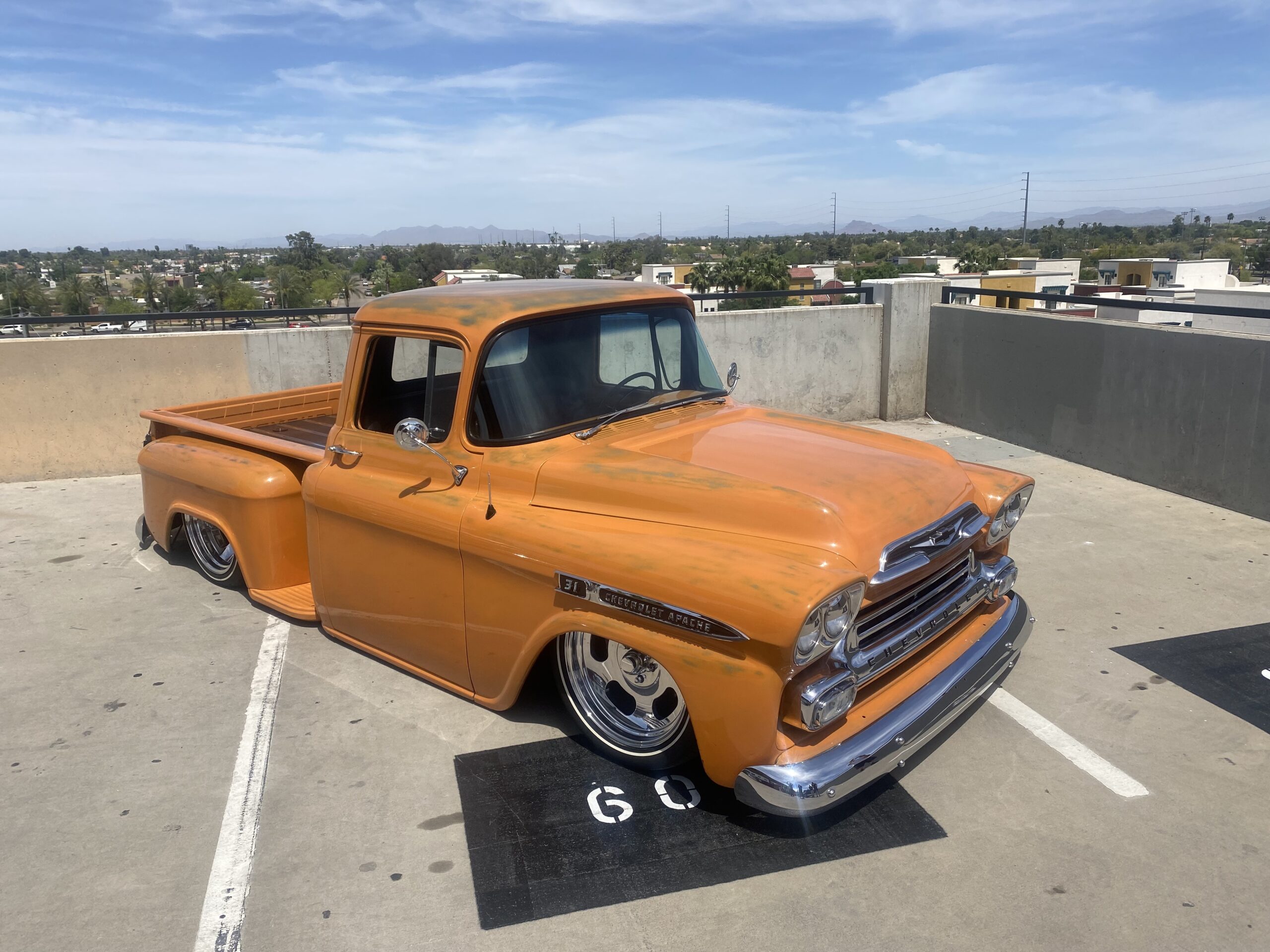 With nothing more than a bunch of social media previews in my head in regards to what I was in store for, I braved the I-10 and its gruesome onslaught of 18-wheeler warriors (along with quite a few packs of bikers heading out to Arizona Bike Week) for four straight hours (I was driving a bit fast, when not stuck behind said semi!) before rolling into the beautiful historic downtown area of Chandler to check into the host Crowne Point hotel that afternoon, which is literally directly across the street from the show's location. What first caught my attention was the plethora of restaurants, all within yards of the hotel/show site … like, tons of non-chain restaurants, cafes, and boutique eateries (fancy food joints in layman's terms!).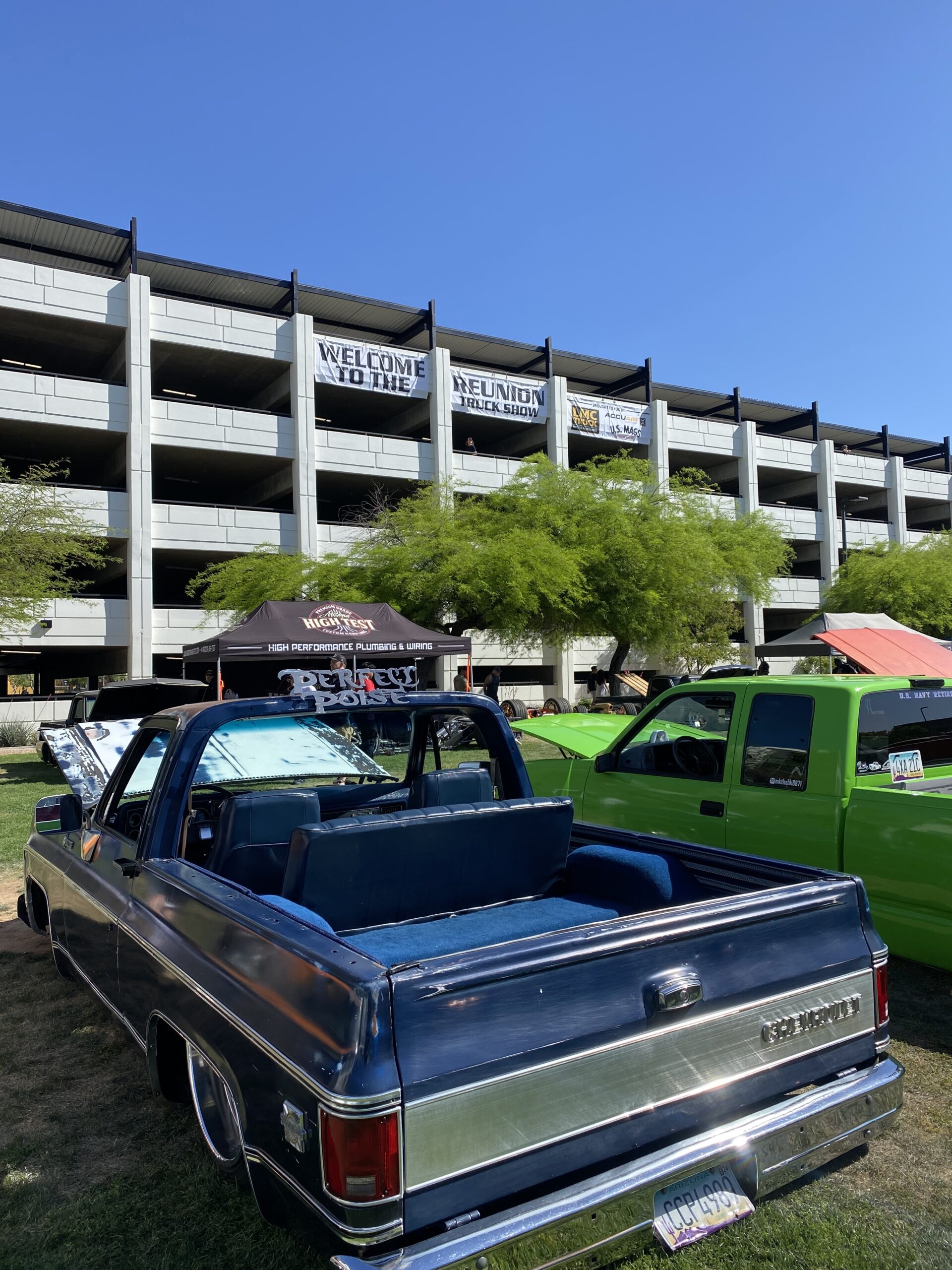 A quick walk across Arizona Avenue took me to the show's multifaceted location, which was busy with vendors setting up in preparation for Saturday's one-day event. While that was going down, just a block down the way at a quaint little spot called the Quart Haus (just off the main drag), the Friday night kickoff gig was where all the festive action was at, so of course I made my way that direction to enjoy some local live music and barbecue.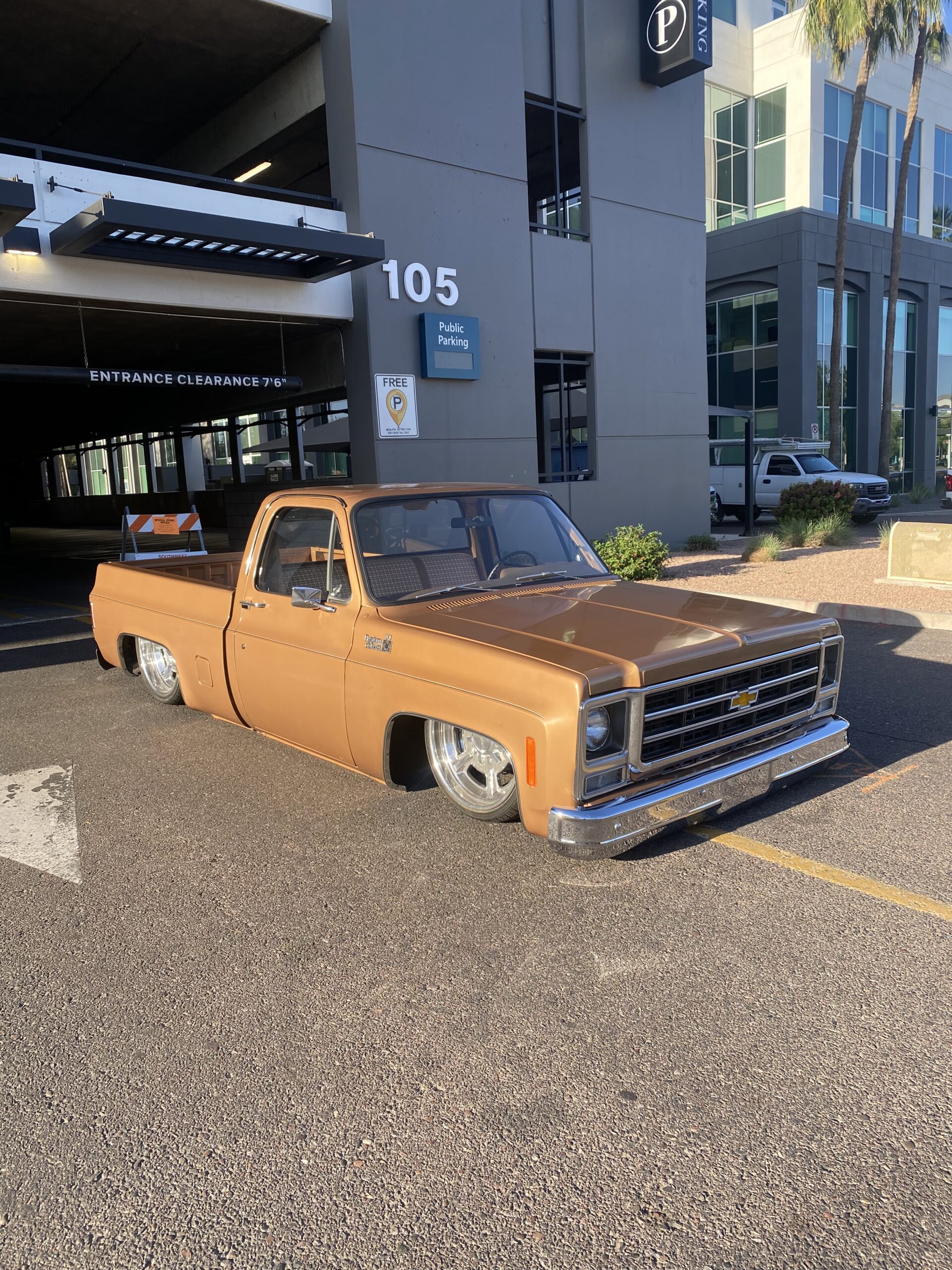 Saturday morning bright and early I made the short stroll once again to the courtyard area they call Plaza Lawn, adjacent to the five-level parking structure that would house hundreds of trucks—off all makes and sizes, even minis—overlooking vendors on the grass below … including our ITGM booth (the only magazine peddlers on site!). By midday, the place was jumping … and by 5 p.m. what turned out to be an amazing first-time event was in the books!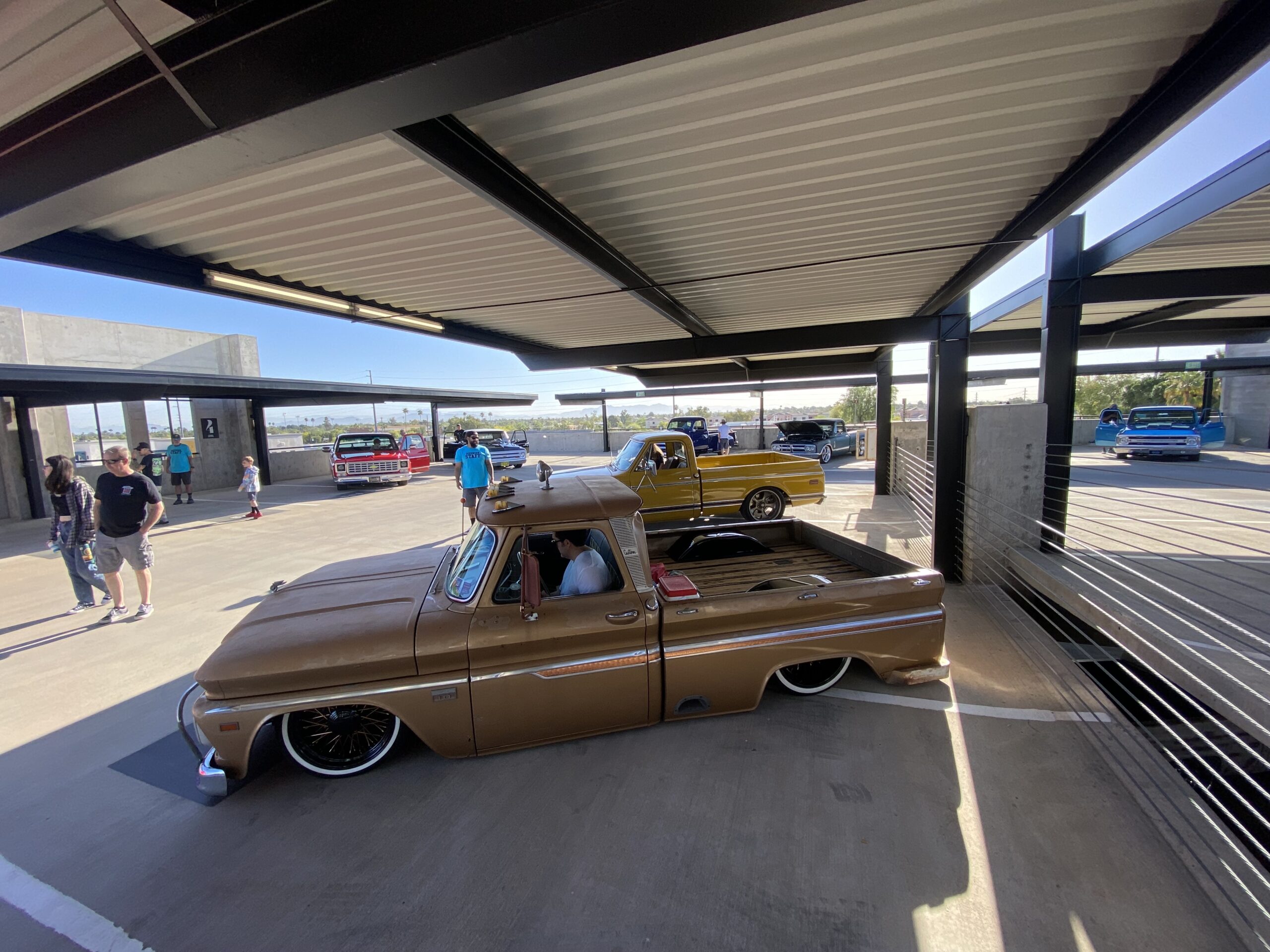 Next year the show will only get bigger—and better—and, suffice it to say, we'll be there … this time, however, in a much different facet! Stay tuned for a full-coverage feature in the Aug. '22 issue of Classic Truck Performance!