By Brian Brennan   –   Photography By the Author
It's January and the Barrett-Jackson Auction in Scottsdale, Arizona, has become a decades-long tradition. The nine-day event is more than a car auction. There are numerous hands-on displays to take advantage of as well as countless automotive displays and literally 1,500-plus cars and trucks that go up for auction.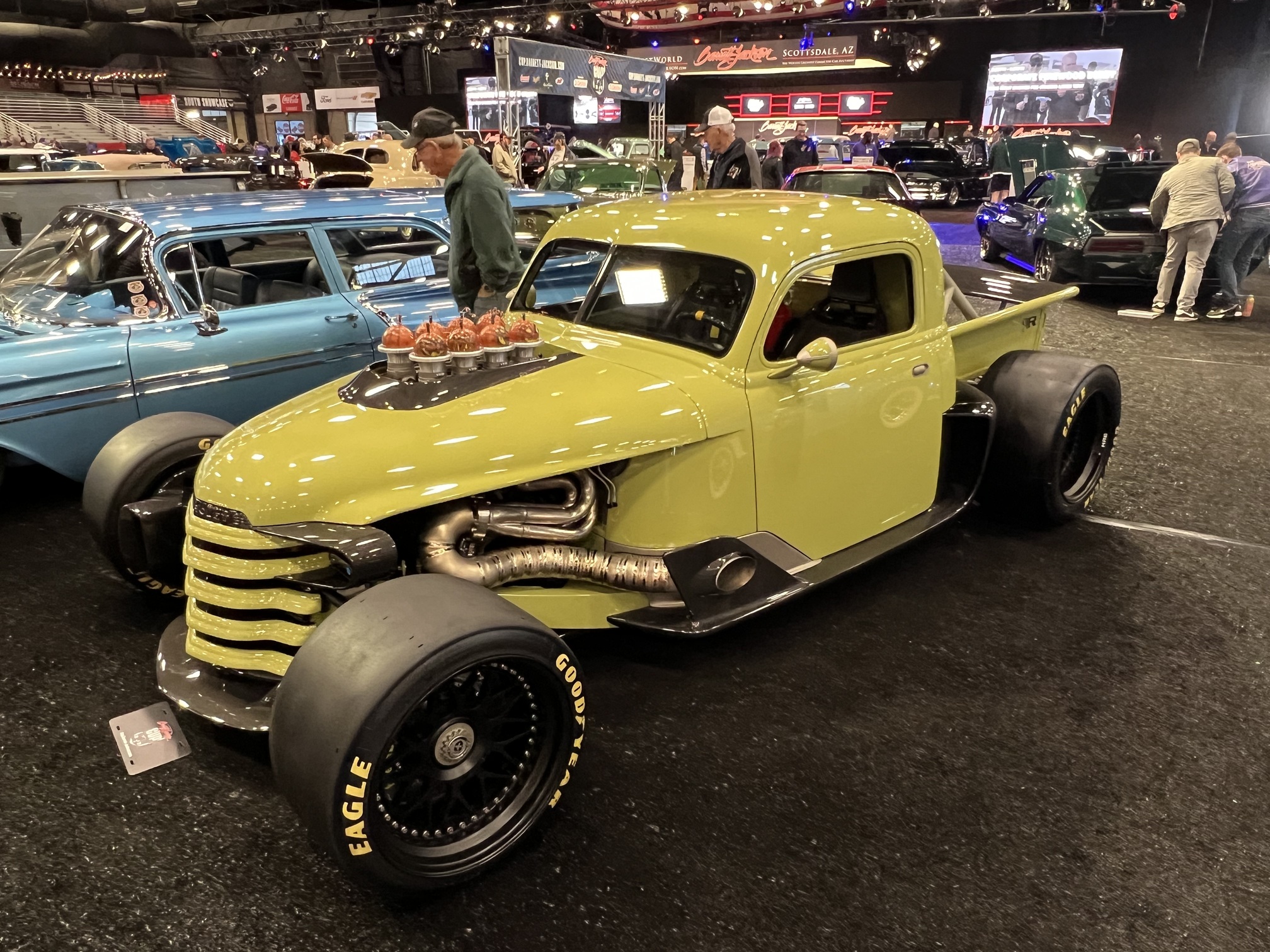 We find ourselves here following the Barrett-Jackson Cup, which represents 50 of the top builds from around the country. These hot rod cars and trucks represent what is happening in our industry; many have won all there is to win elsewhere in the country. Here at Barrett-Jackson they are competing for the Cup, which represents the best of the best. There will be a Top 5 and from this select group one will be chosen.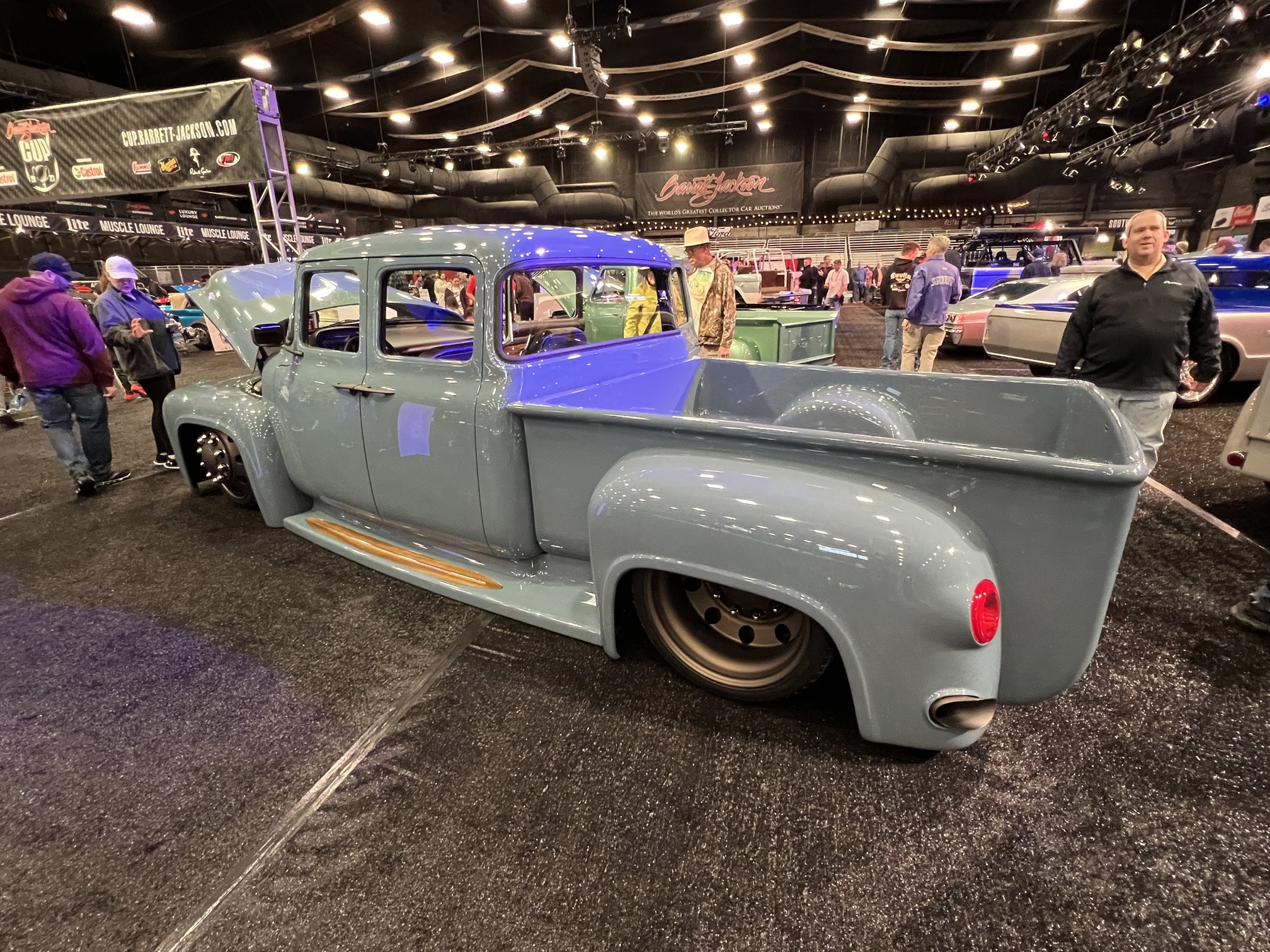 The 50 entries, which were selected by Barrett-Jackson from the total number of applications submitted, were introduced to auction-goers via a parade across the world-famous auction block during Family Day on Saturday, January 21, before being put on display inside the South Showcase throughout this entire week. On the morning of Super Saturday, January 28, the five finalists for the "Ultimate Best in Show" will be announced on stage and the winner, as well as the winner of the "People's Choice Award," will be crowned prior to that day's collector car auction.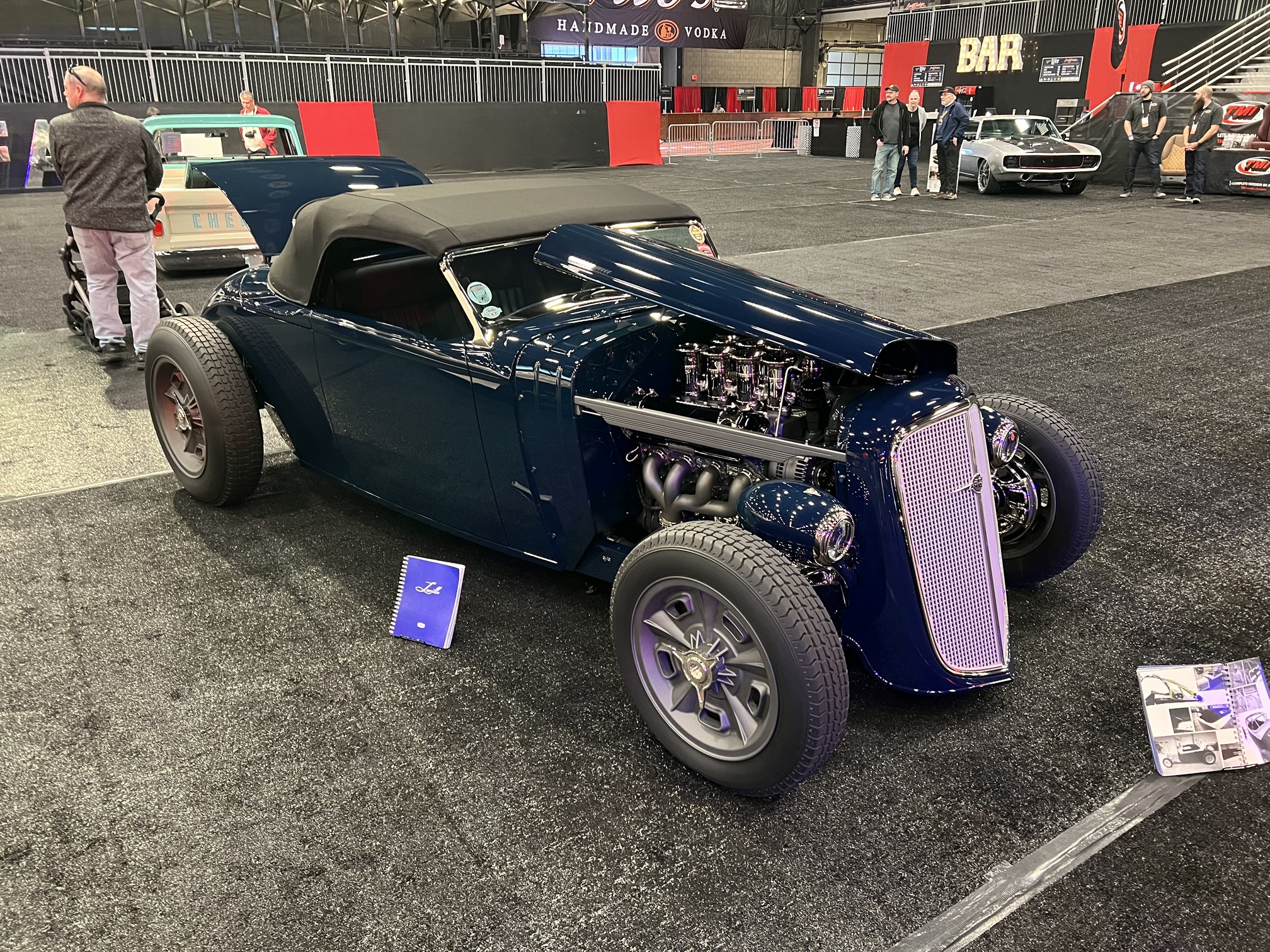 How is the winner selected from this amazing collection of hot rods? Well, Bobby Alloway of Alloway's Hot Rods and Troy Trepanier of Rad Rides By Troy are the two judges; they are here now and will be all week going over the select 50. From this group, and don't ask me how they can narrow it down, a Top 5 will be selected. From here a winner will be awarded the Barrett-Jackson Cup on Saturday at noon as the show goes live on TV.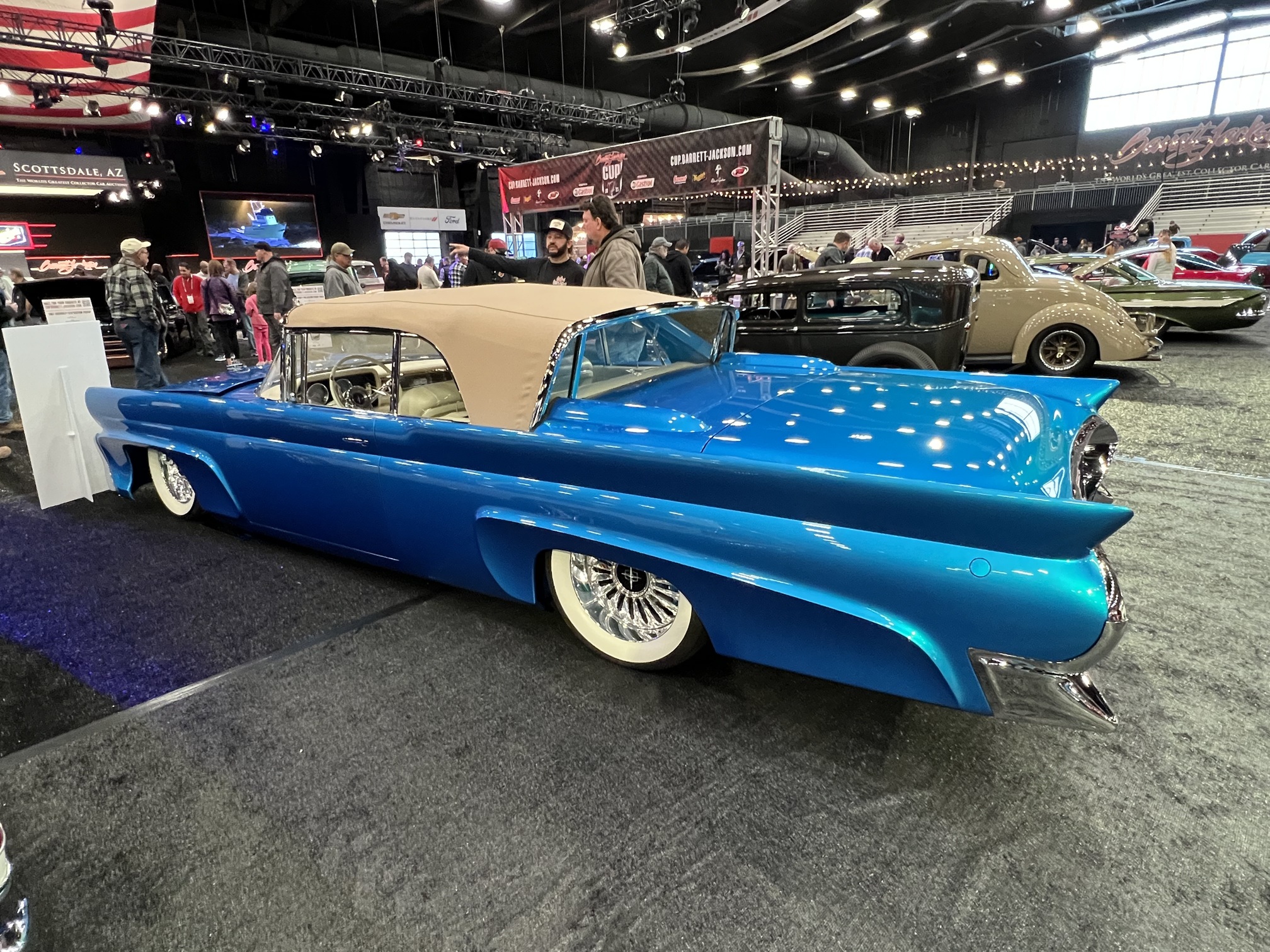 The 2023 Barrett-Jackson Cup winner will receive a $20,000 cash purse among other prizes. Those selected as a Top 5 finalist will receive a tool chest and gift certificates, with one finalist also receiving the People's Choice award.
Be sure to follow along as we announce the Top 5 finalists on Friday and the eventual winner on Saturday, which occurs simultaneously with the show going live on TV at noon. MR